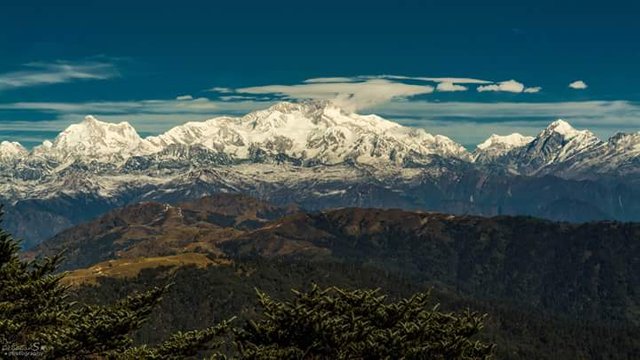 It was early in the morning. Way too early for me. I'm not an early bird and the sun is also sleeping, waking up before sunrise was almost unknown to me. But on this day, something woke me up.
After two days of fog on the Sandakphu trek, the mountains had cleared up. There I was, standing on the highest peak of Sandakphu. A snow leopard crossed my way with her little cub. I couldn't feel my fingers due to the cold winds.
I stood there facing North. To my right, on the East, the sun was about to rise. In front of me was the Sleeping Buddha, as calm as ever. To my left on the West, at a distance, lay the mighty Mount Everest! The snowy summits of both Kanchenjunga and Everest were lit on fire by the gleaming rays of the morning sun. Ecstasy, this was pure ecstasy!