My trip to Bar, Montenegro
Hello, steemians!
A few days ago I returned from a wonderful trip. I went to Bar (Montenegro) with my girlfriend Sanja ( @top5attractions )to visit her sister. That morning we got up and started packing. As these days in Belgrade (Serbia) was a deceptive weather, we did not know what things to take and what is the weather like in Bar. As we packed, we headed to the Nikola Tesla Airport in Belgrade. The trip from Serbia to Montenegro by plane is not long, it takes about 50 minutes. However, this was our first traveling by plane together, so we were very excited. This trip was actually a break from exams and studying in January and February.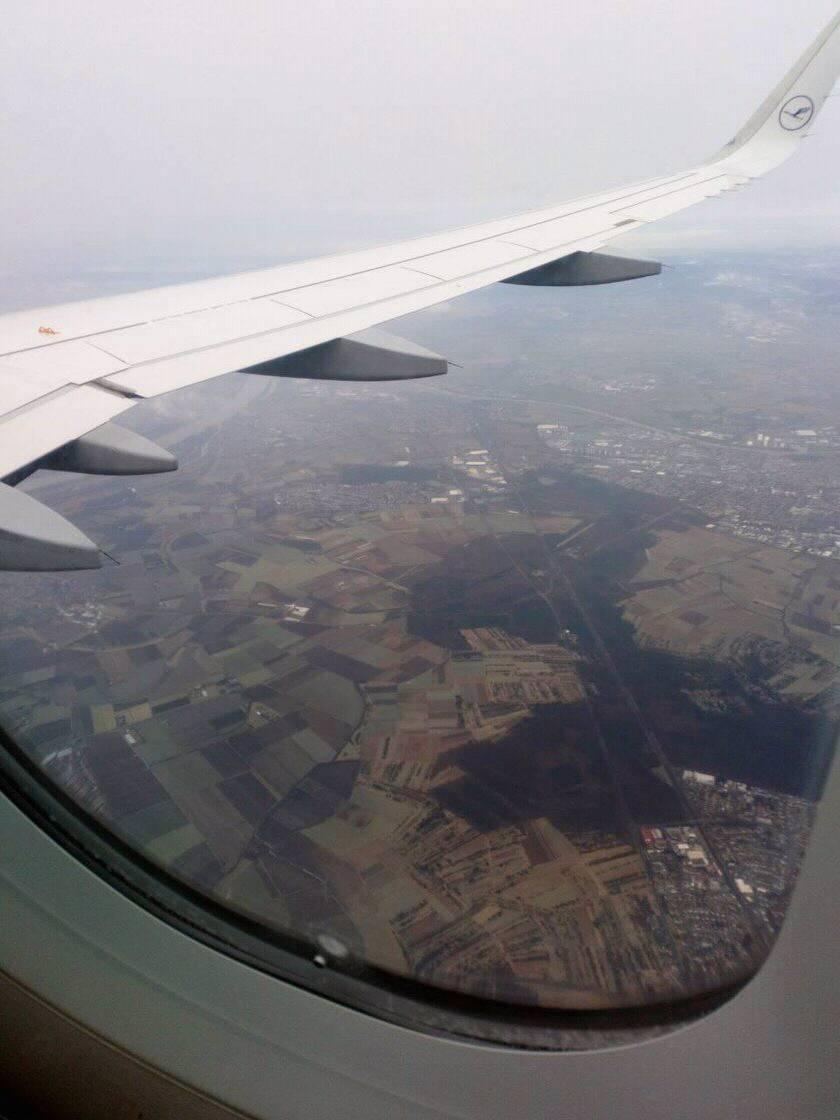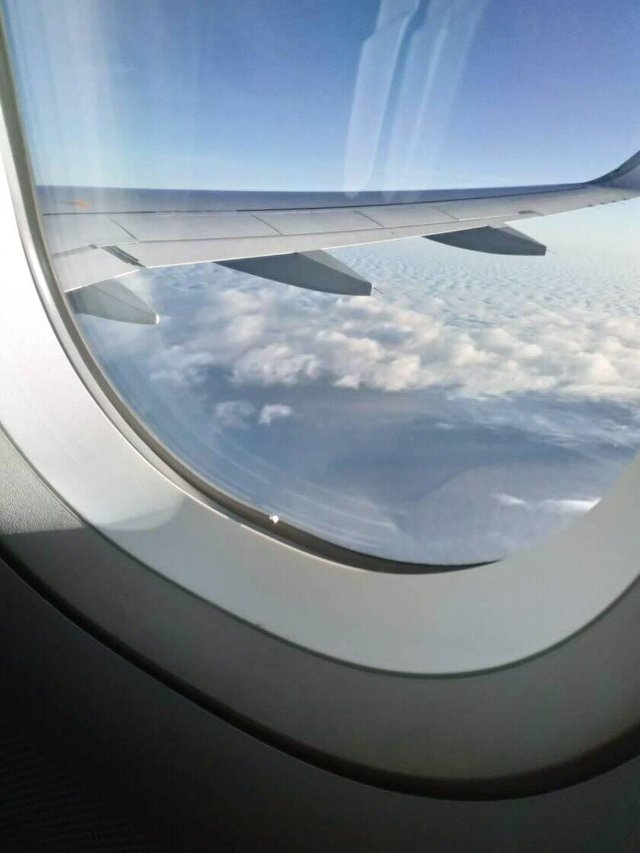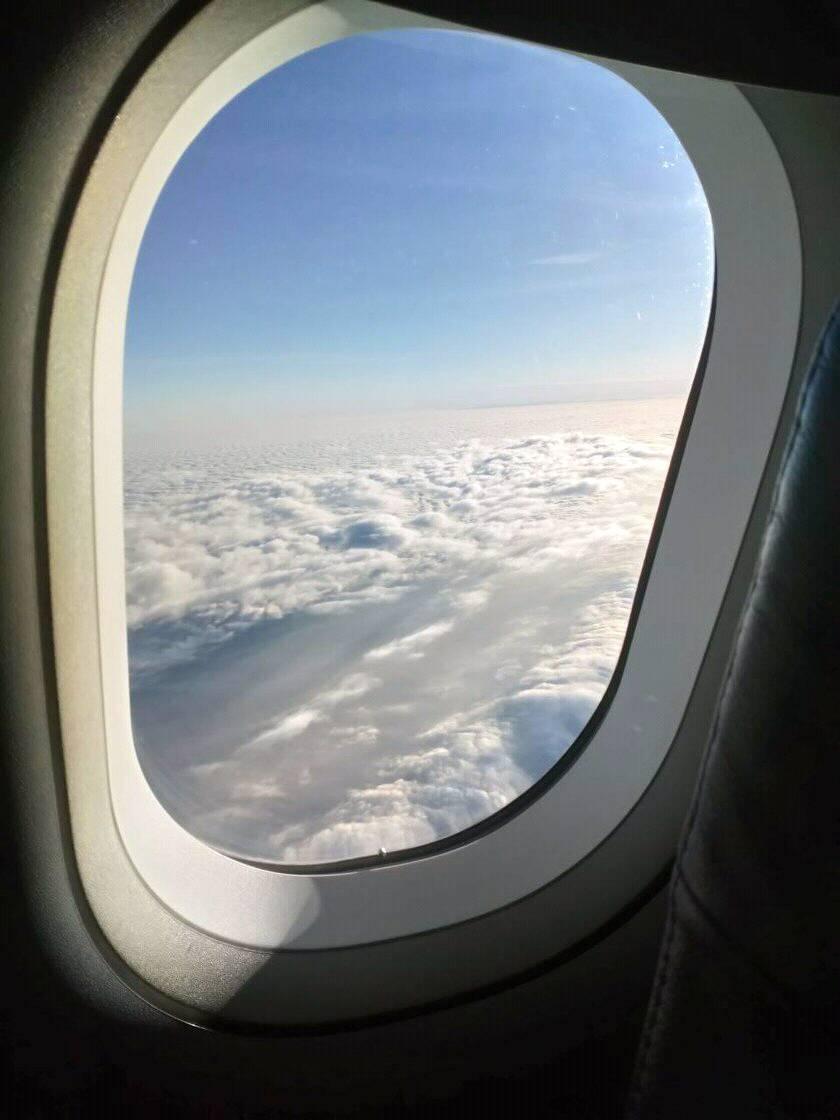 Ivana ( @ivancica ) and her husband were waiting for us at the airport in Podgorica (the capital of Montenegro). Then set of for Bar by car. First we were surprised by the weather we that welcomed us there, as it was unusually warm for this time of the year. Secondly, when we arrived at their apartment, we were surprised by the beautiful view from their eight-storied balcony. From the balcony, as you can see, there is the sea on one side, and on the other are spacious mountains and in the middle of all that is a city called Bar. Delighted with the weather and what we saw, we decided to take a walk right away and get to know this city better.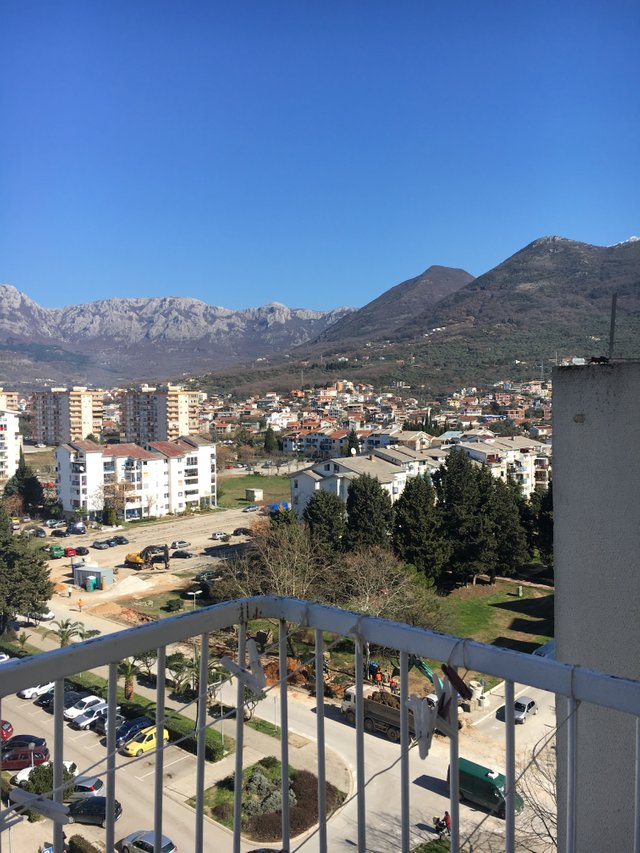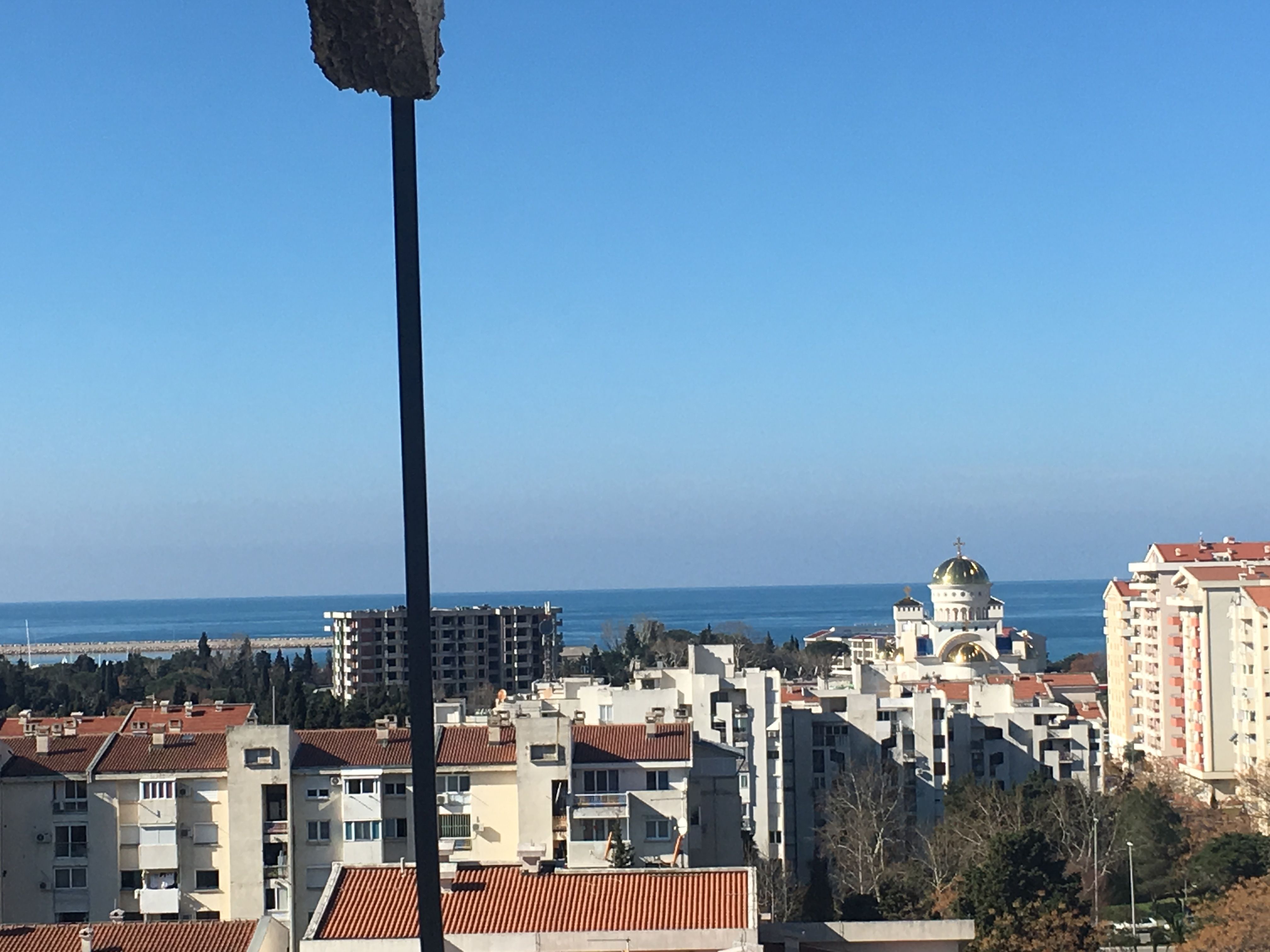 We first went to a promenade that stretched along the sea. What surprised us is that this coastal city is full of people even out of season.
Then, we went to the port of Bar. It is the only port in Montenegro where all ships that pass through the territory of this country dock. Alongside with fishing and tourist boats, we could also see luxury celebrities' yachts. Then we headed to the lighthouse, and all the way we could see fishermen and sailors who returned from their sailings.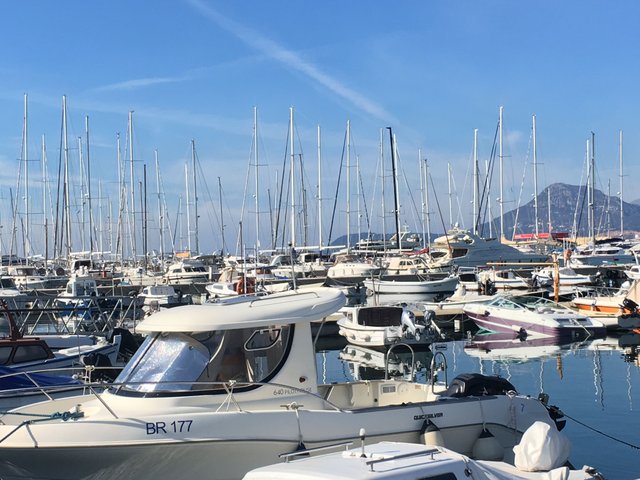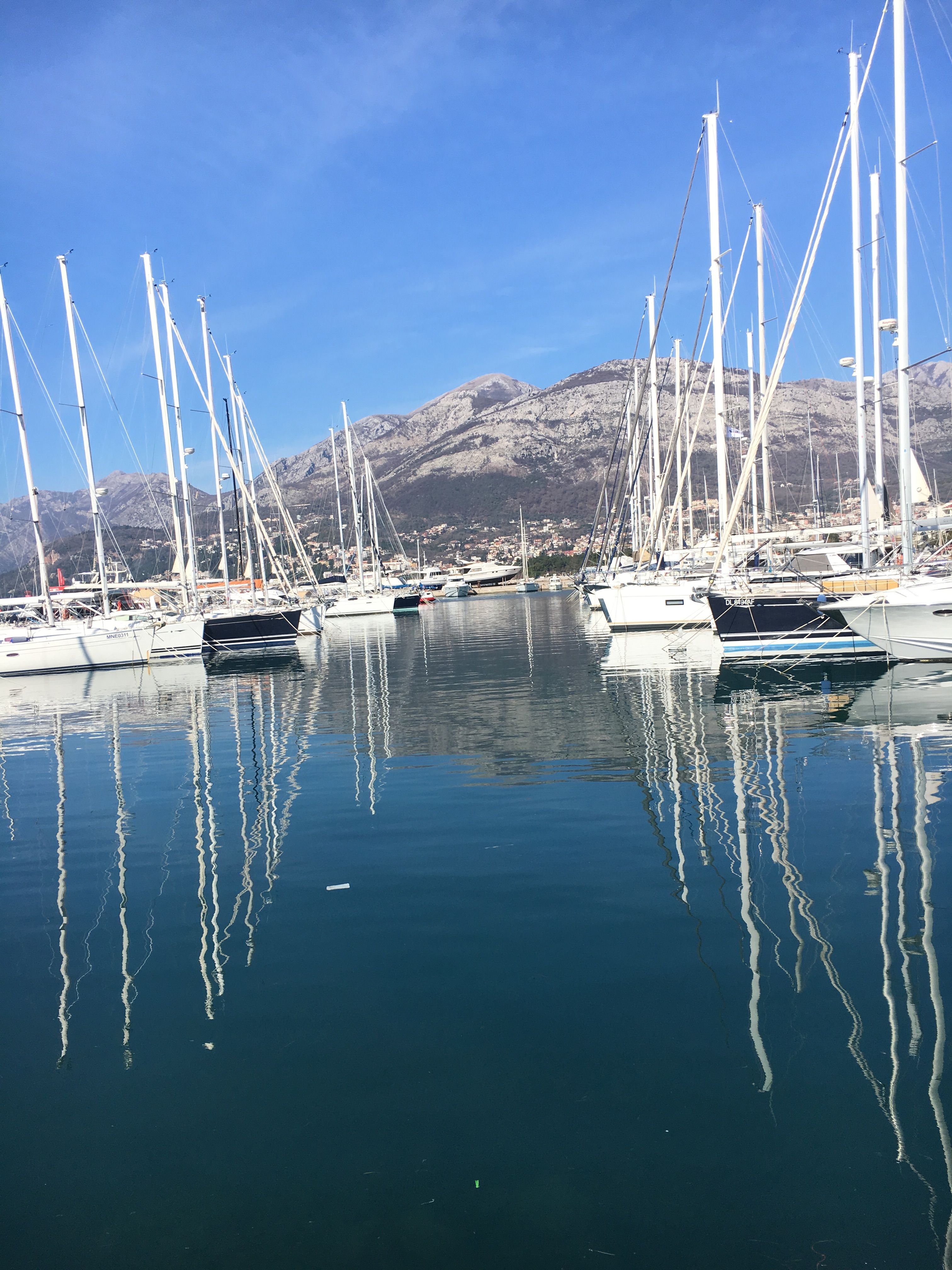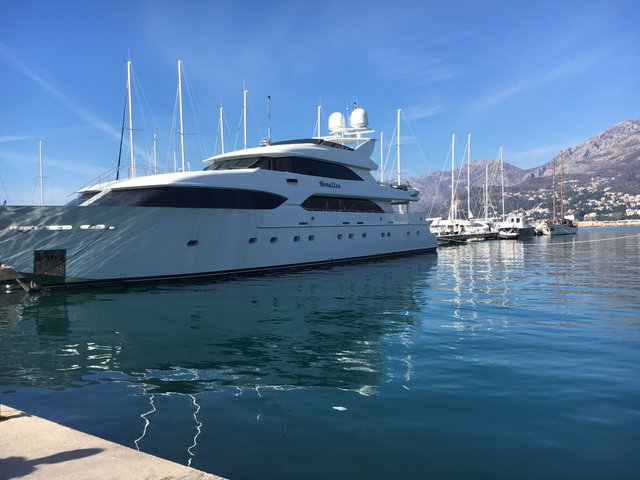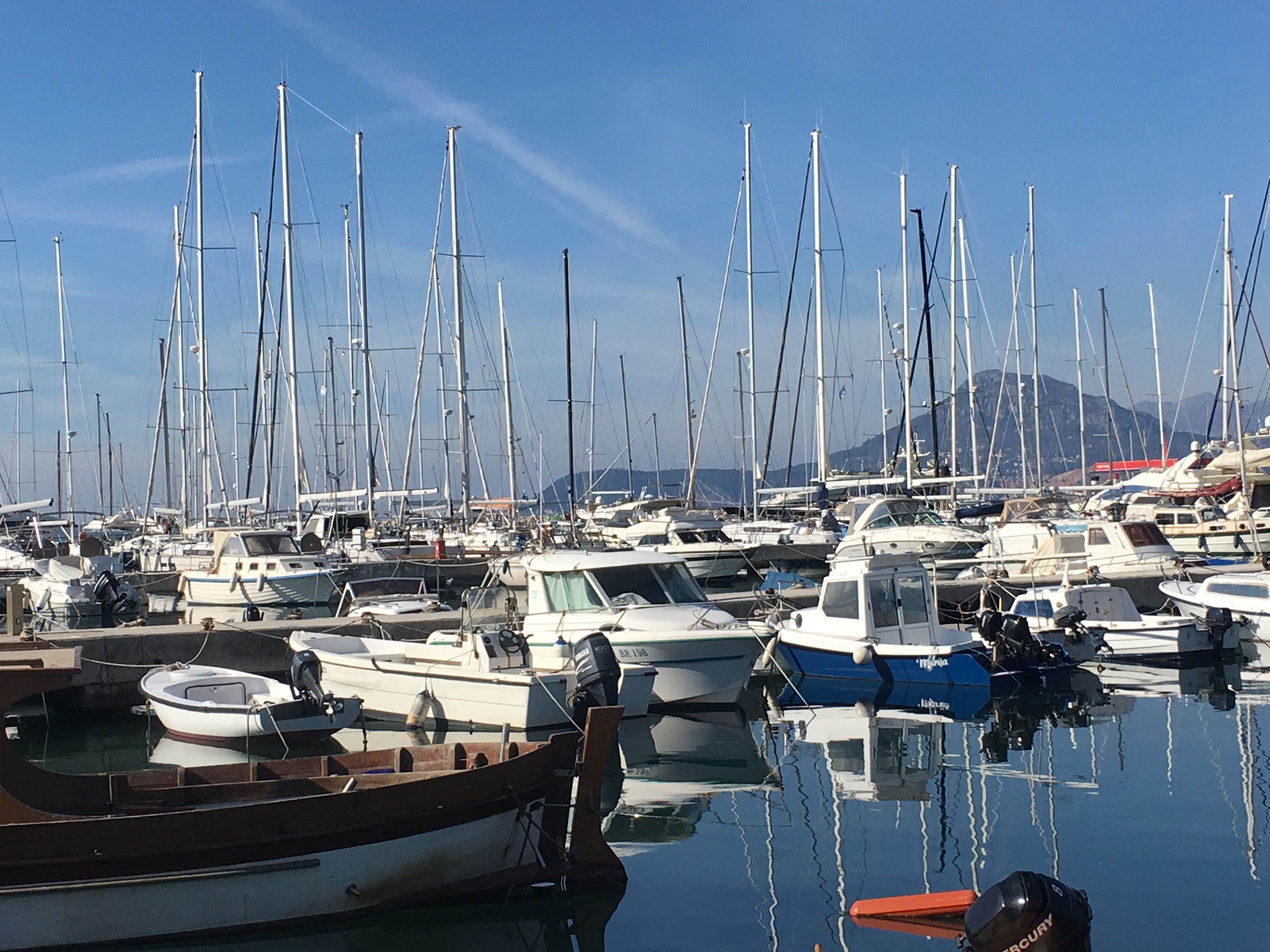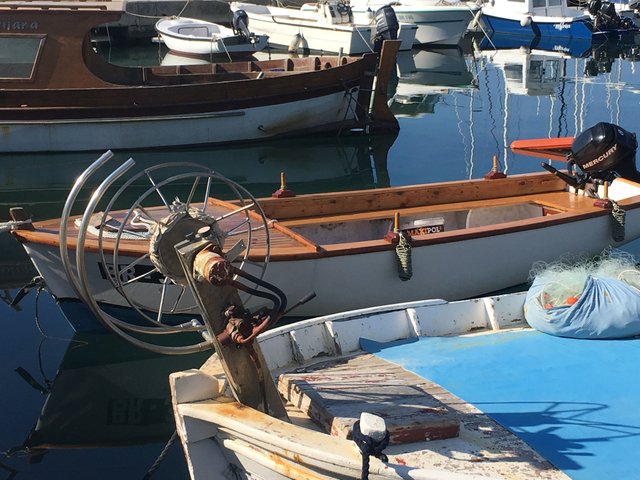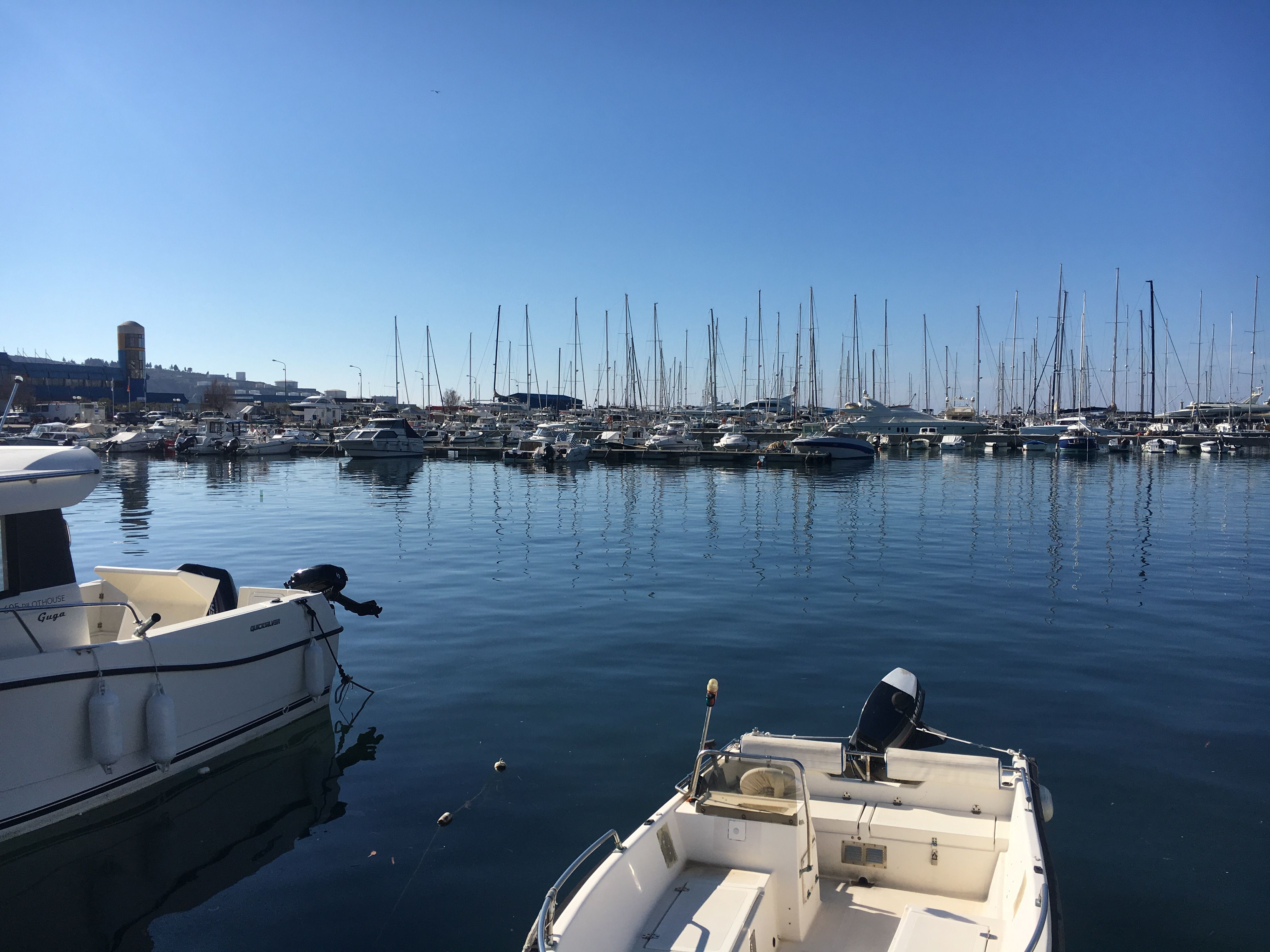 (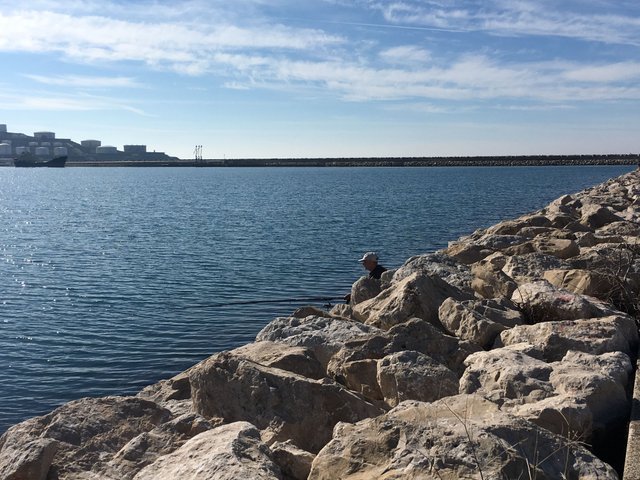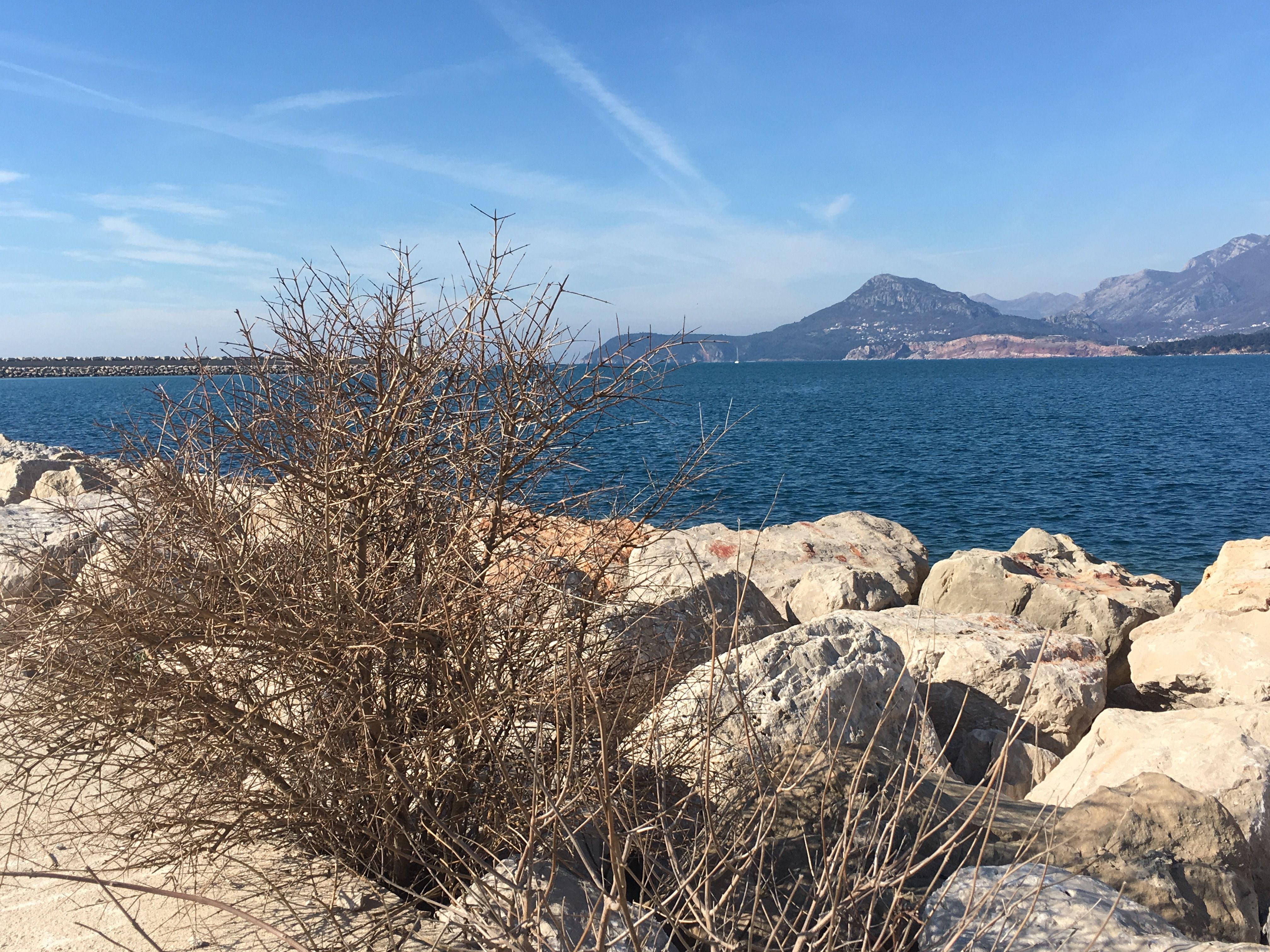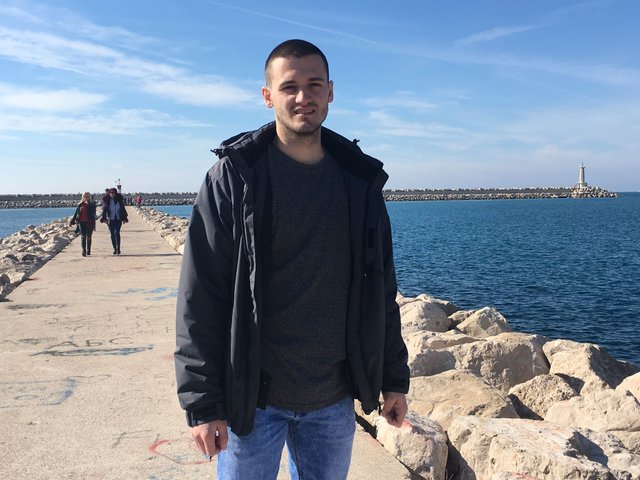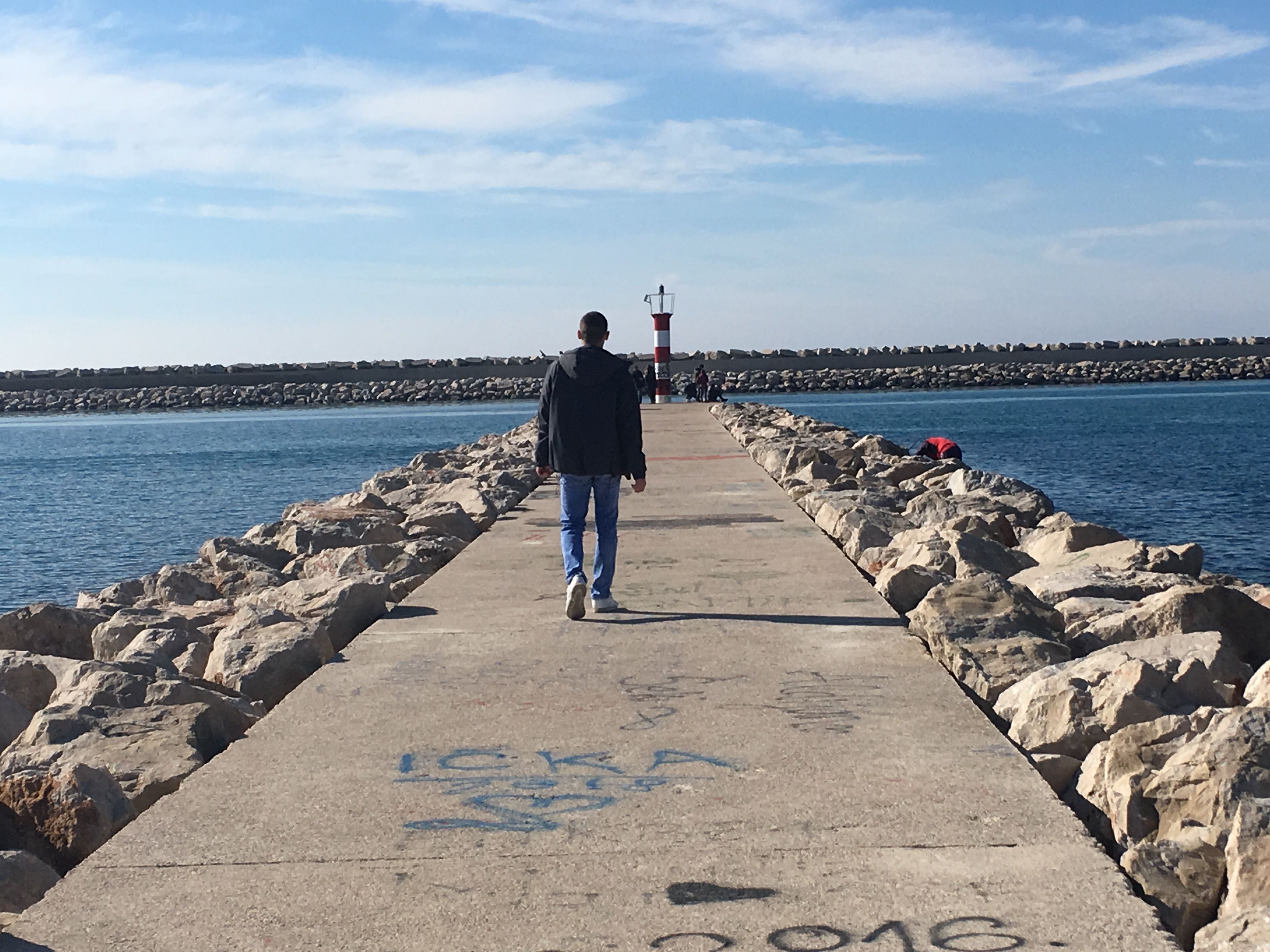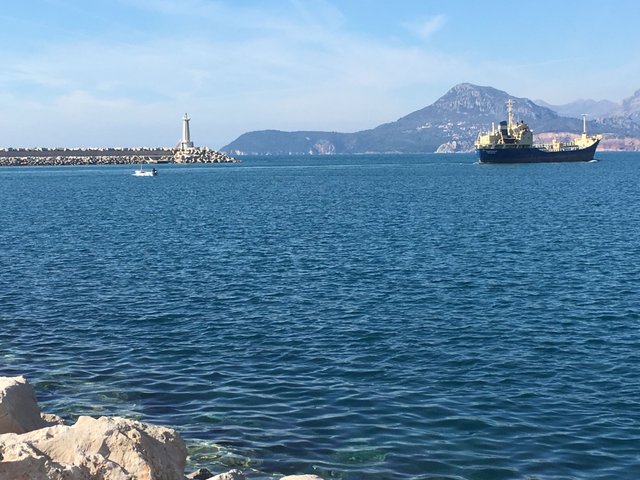 It was a scene from the mountains where we could see the snow from a distance, and the city was right in the spring.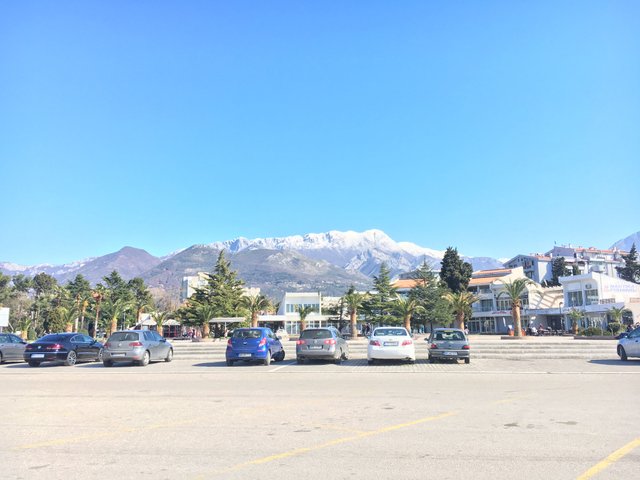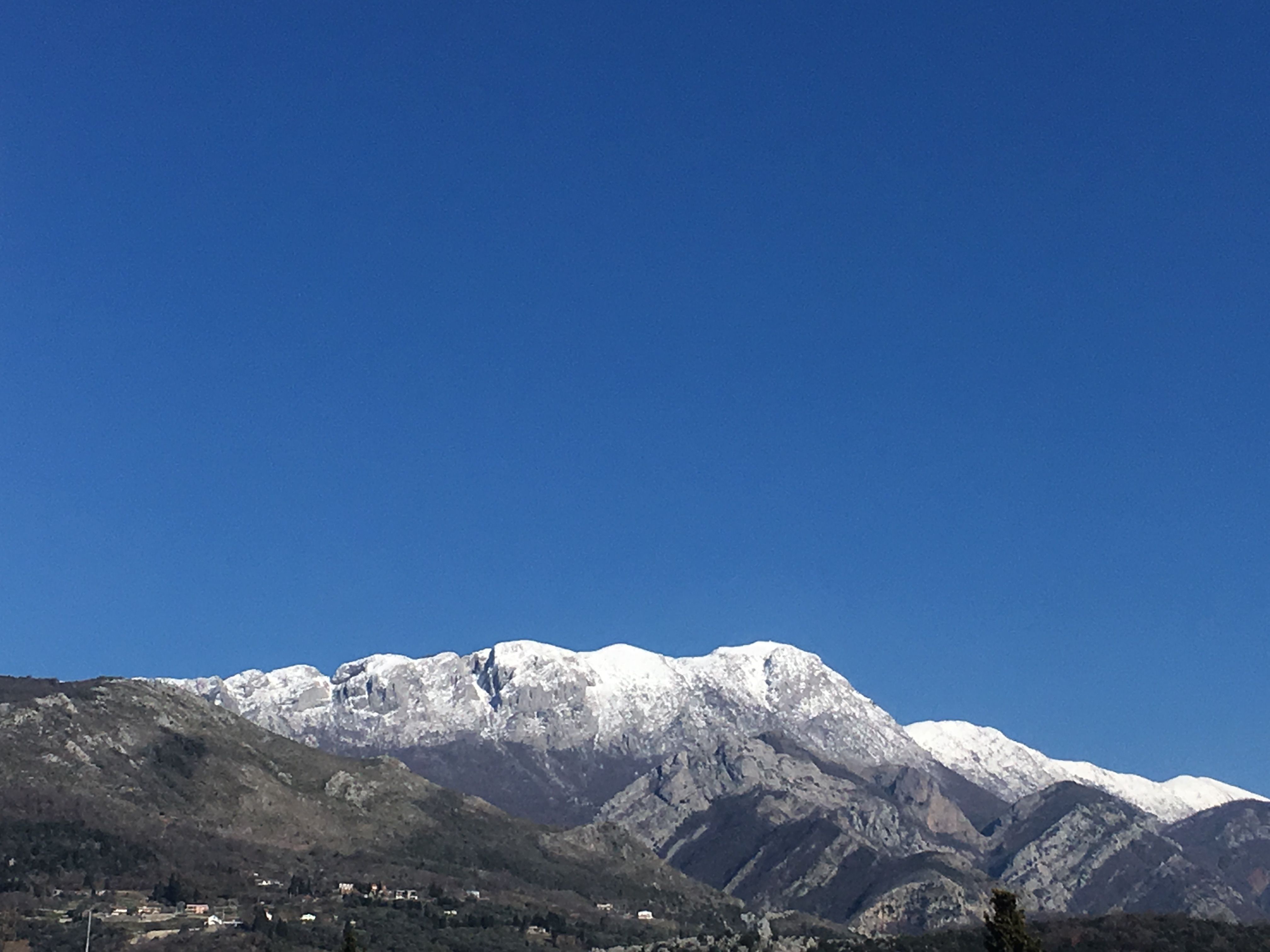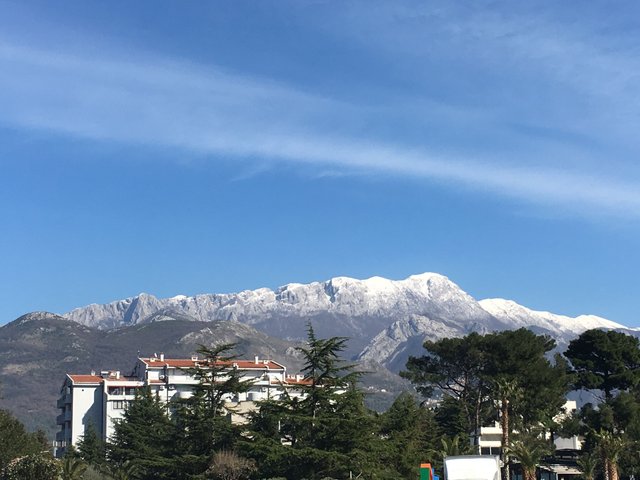 We continued with our walk and headed towards the Castle of King Nikola I Petrovic. This castle was built in 1885 and is located on the seashore. The castle used to be a summer residence of this famous Montenegrian king, and today it is a museum of the city of Bar.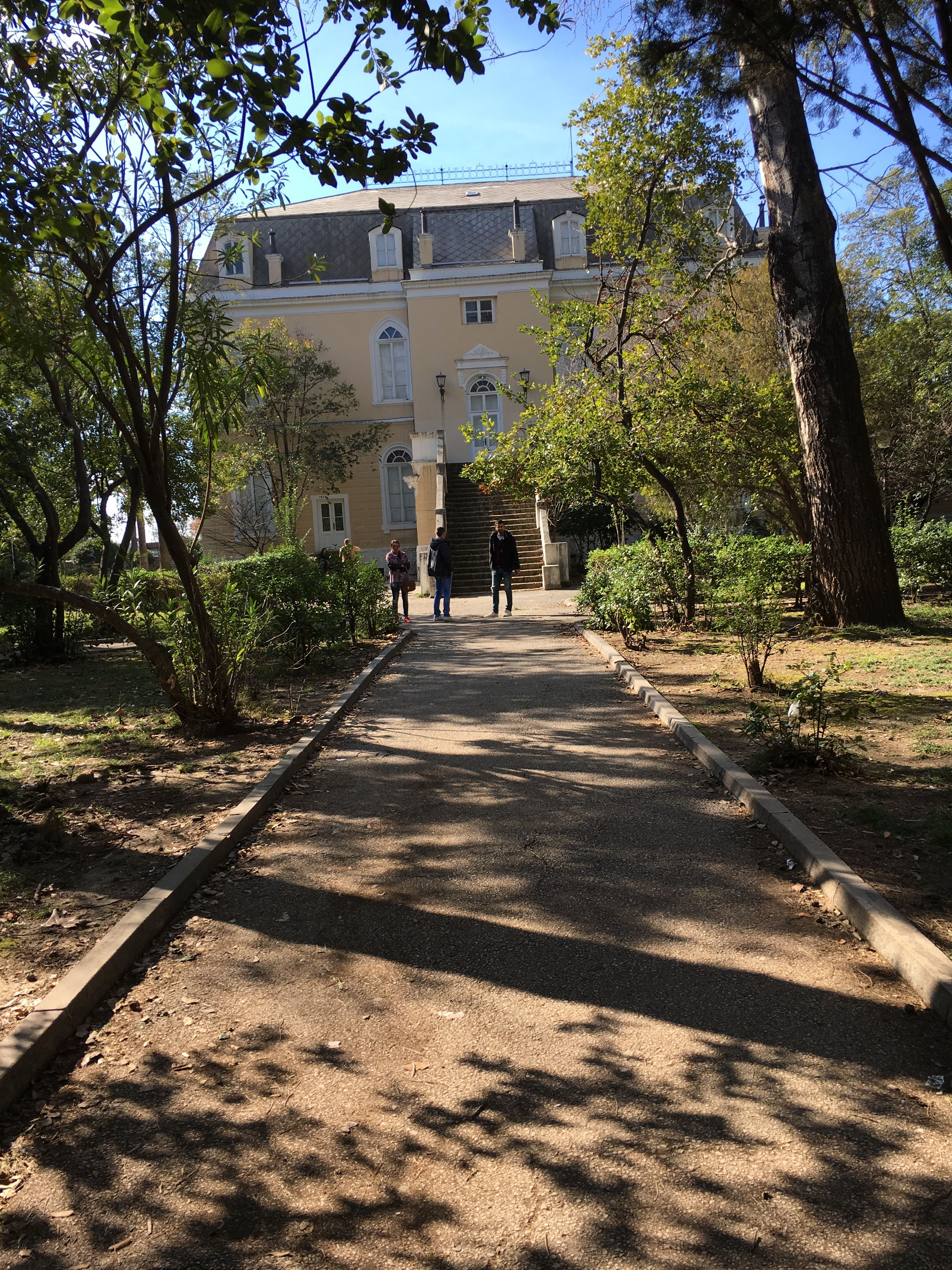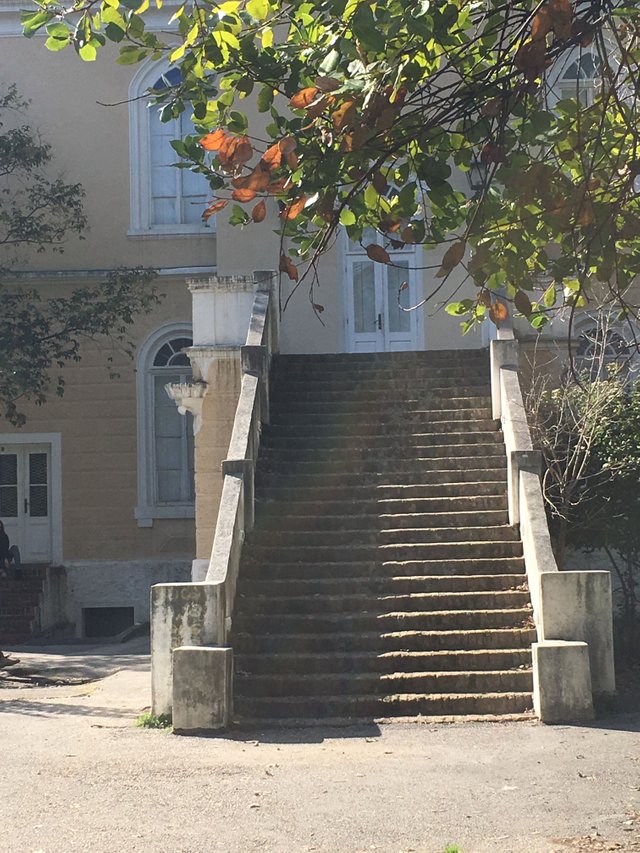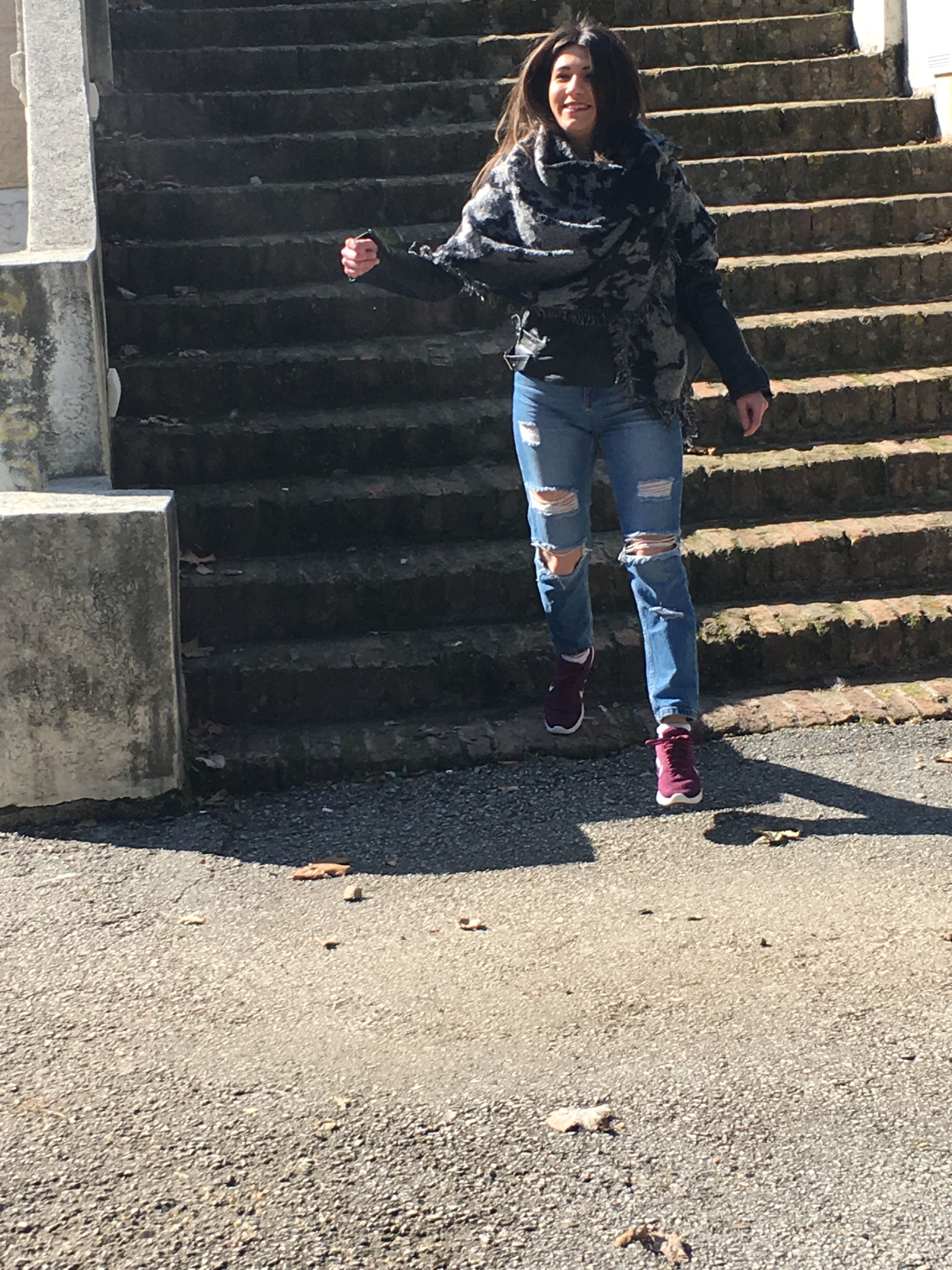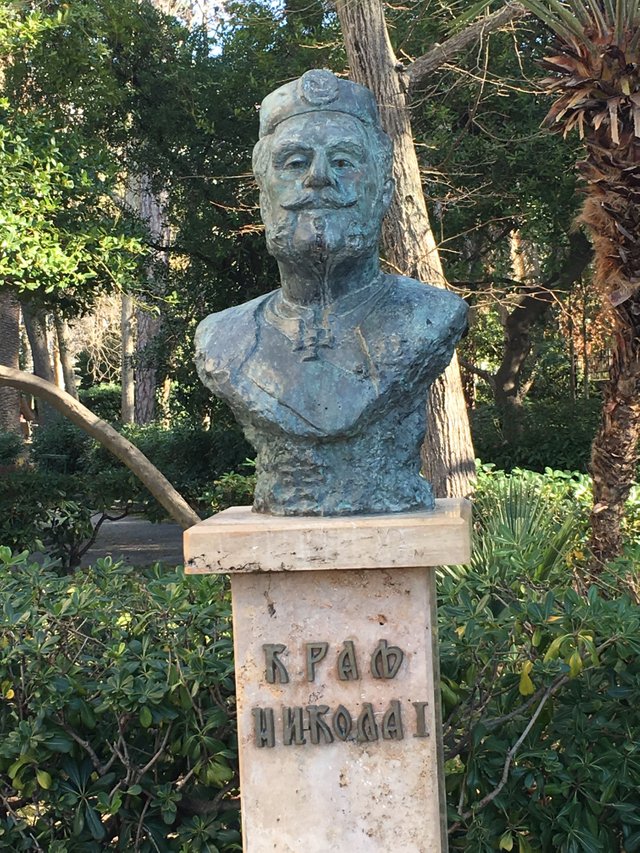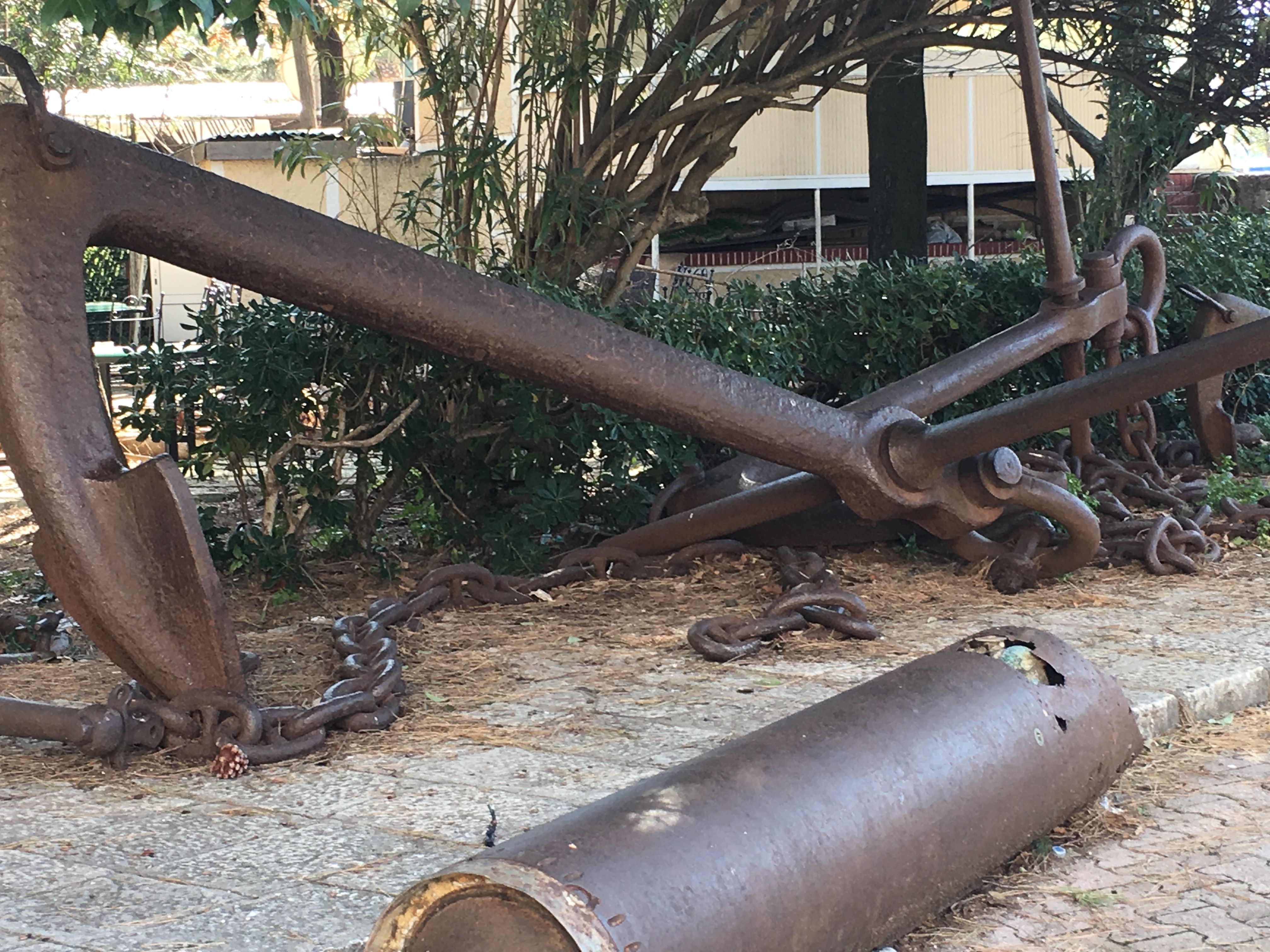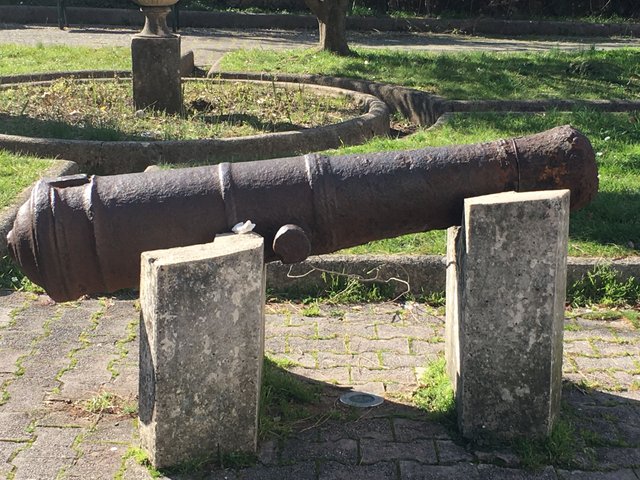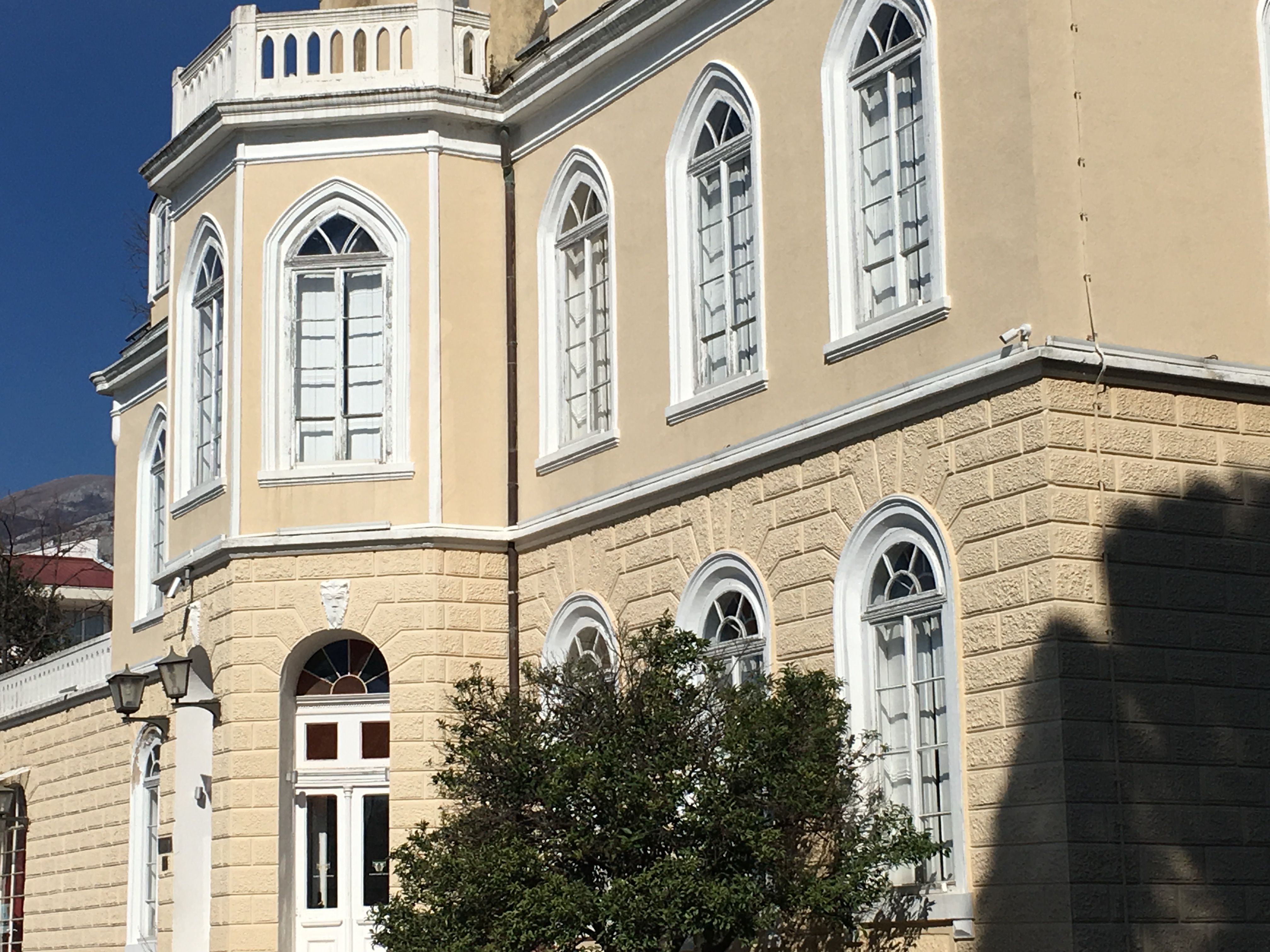 Bar is one of few coastal cities that "live" during the whole year, not just during the short summer season. As fact it is very beautifull in the wintertime, it is full of people and is very lively. As I could not walk across the hills and mountains, and I had to walk on concrete, it's far nicer that concrete is by the sea. The Bar's promenade is a few kilometers long, there is a café bar at the half of the promenade, in which ice cream is sold even in the winter (You just can not pasbuy that bar). There are palm trees at during the whole year. What I also noticed about people in Bar is that they are very modern. It seems to me that almost everyone here - from the child to the older man- is in touch with the fashion trends and they spend large sums of money on clothes.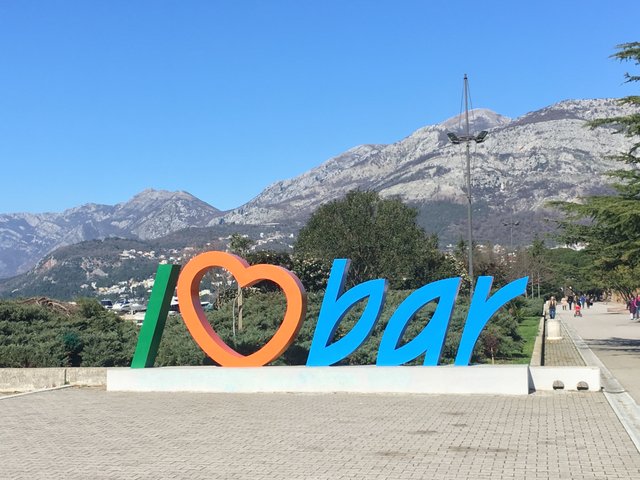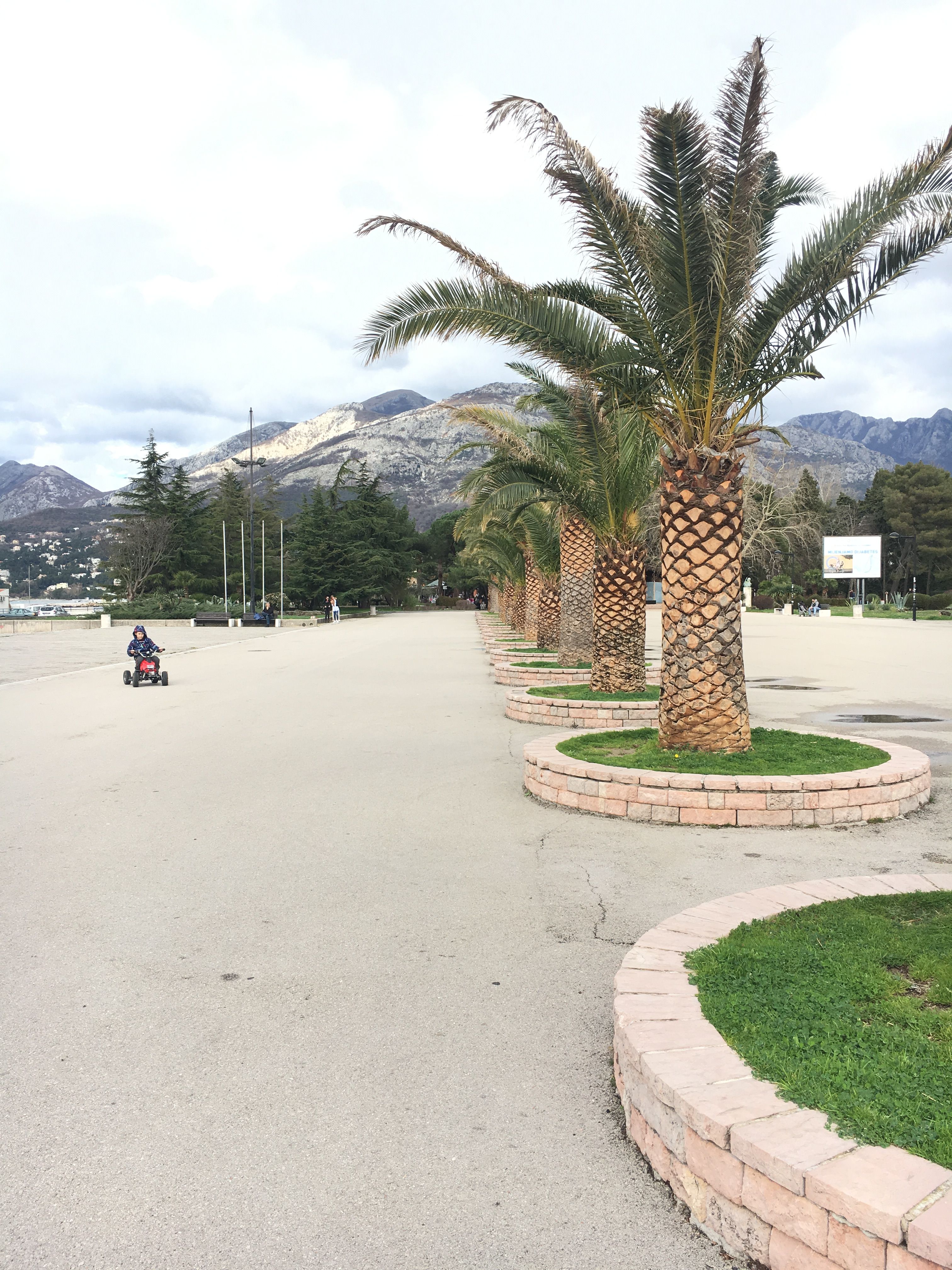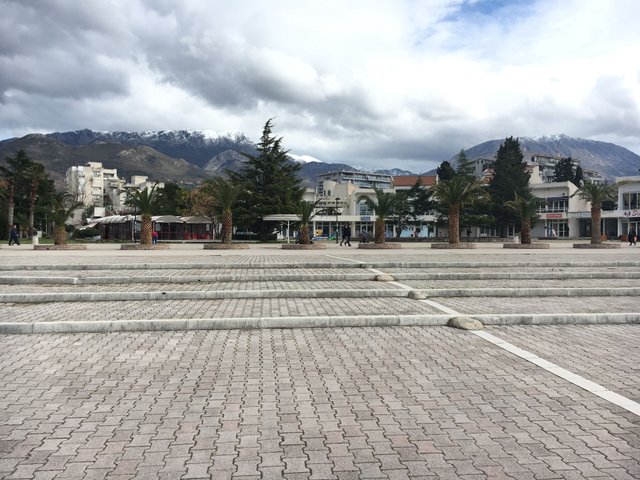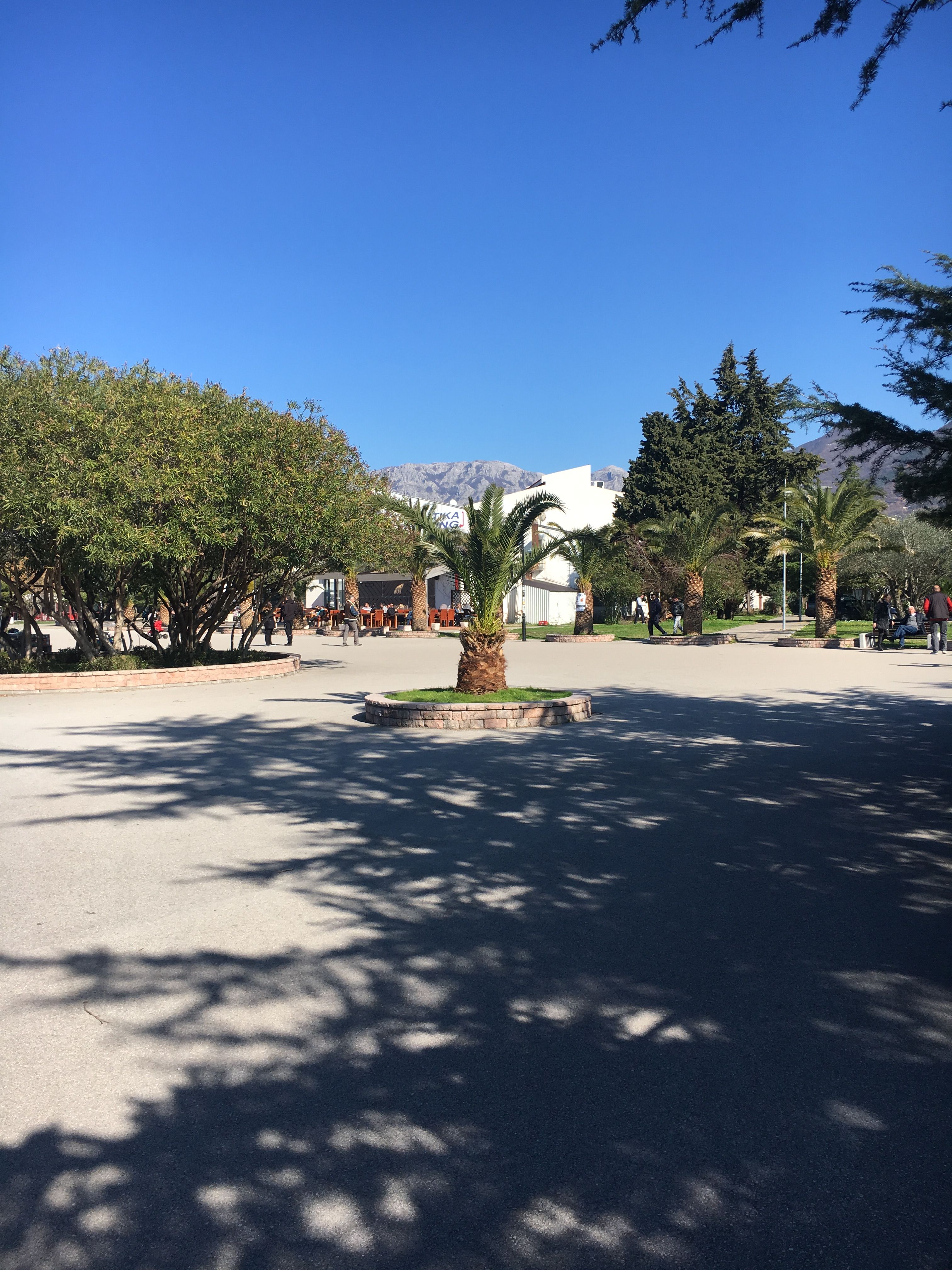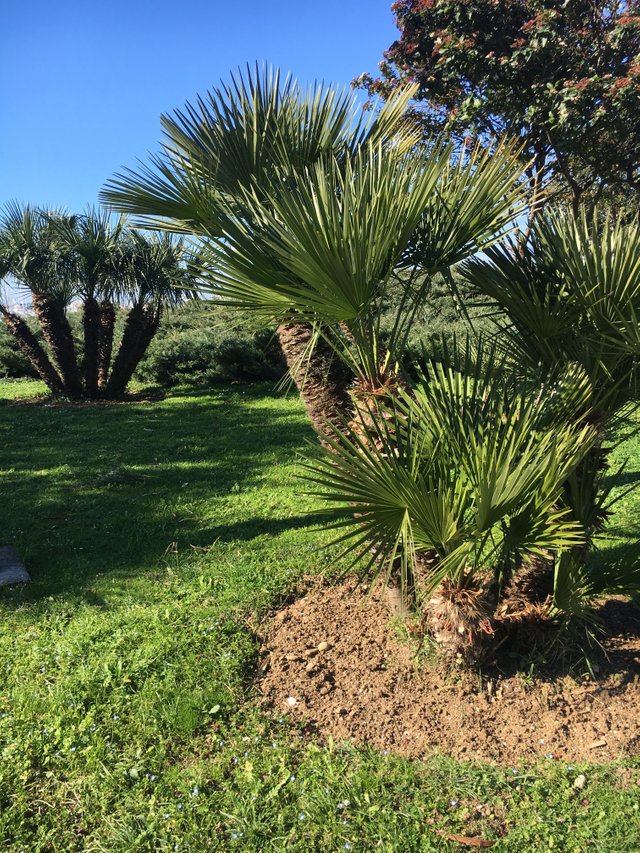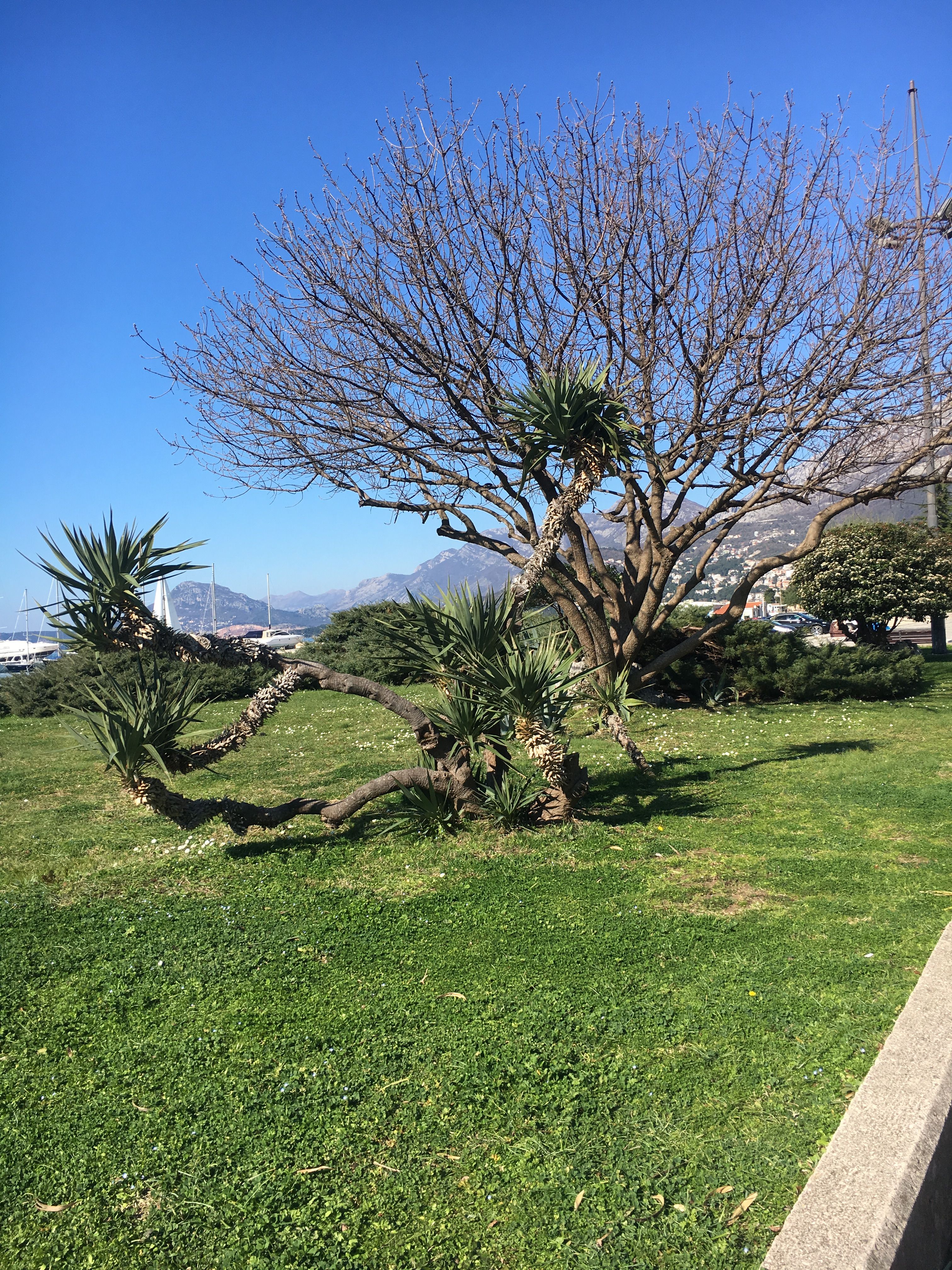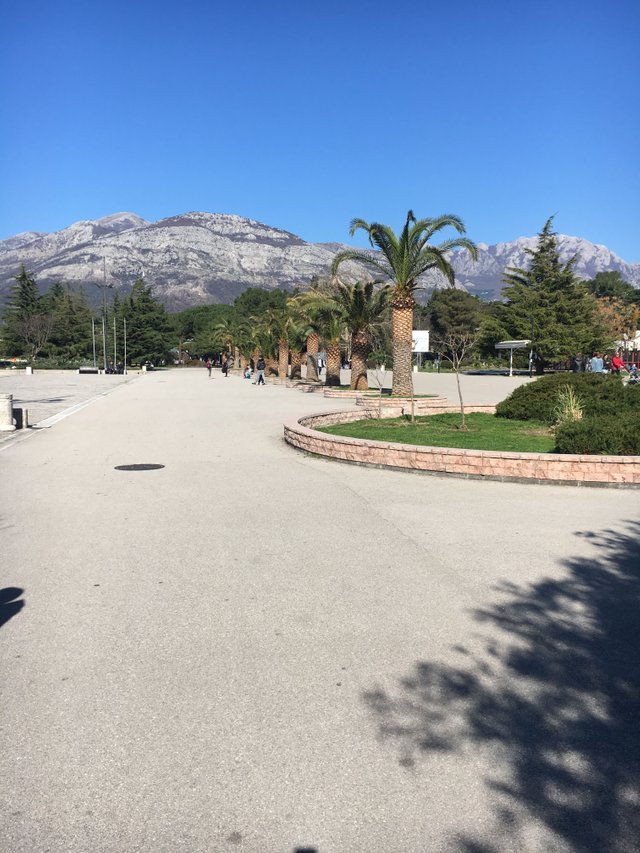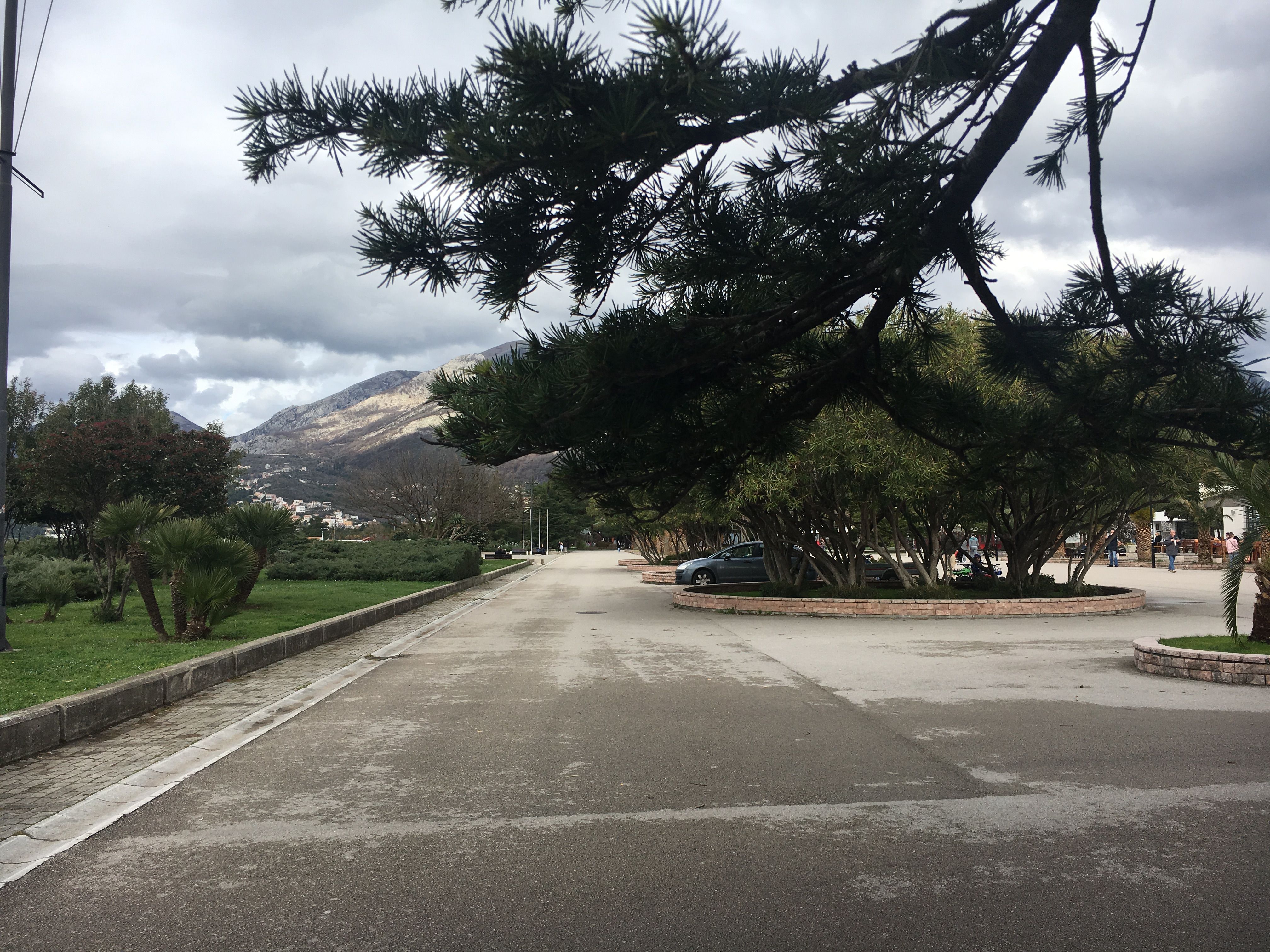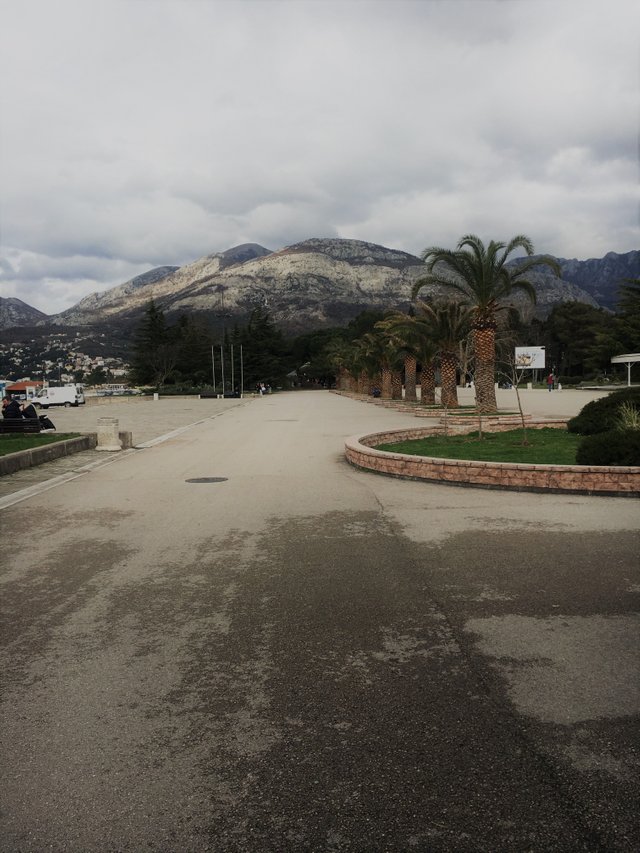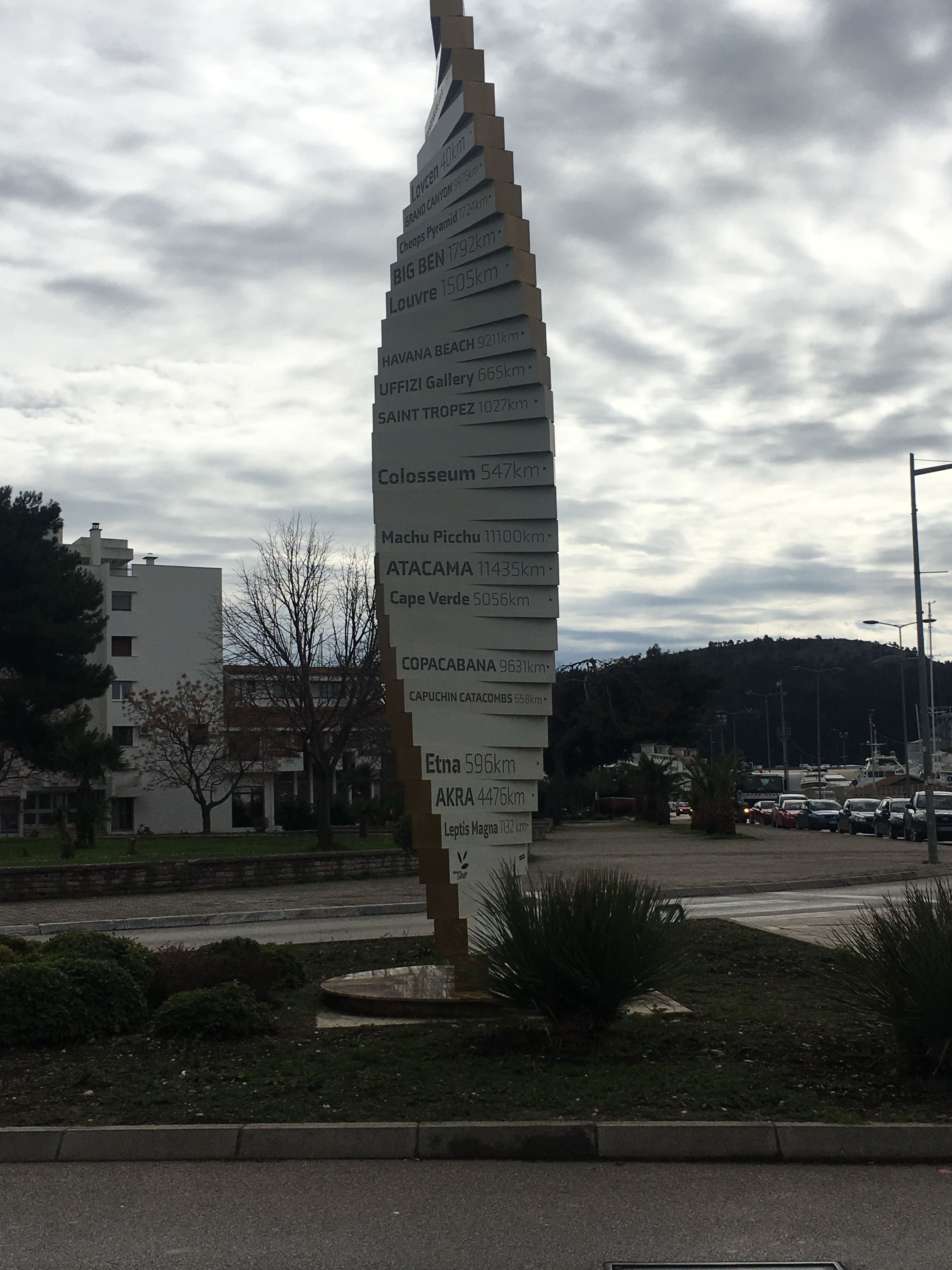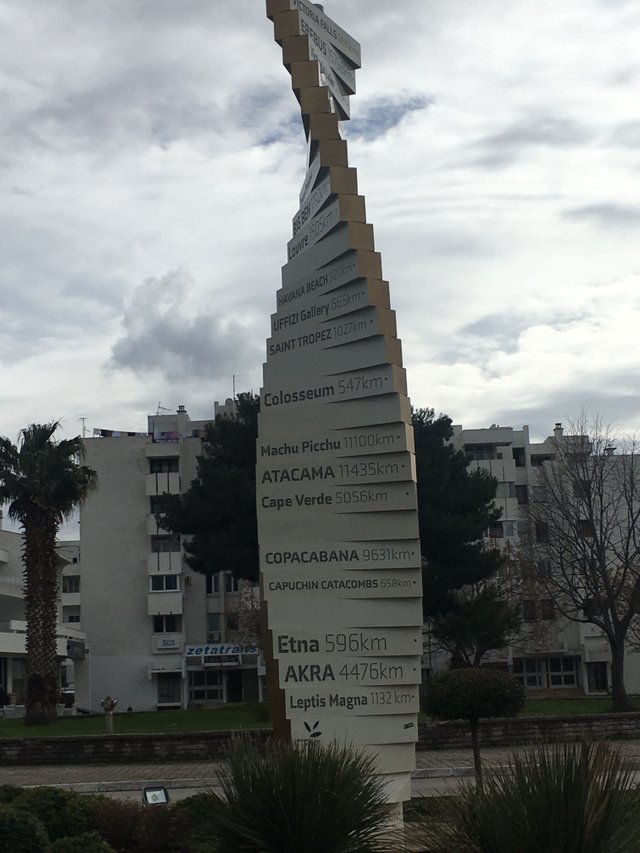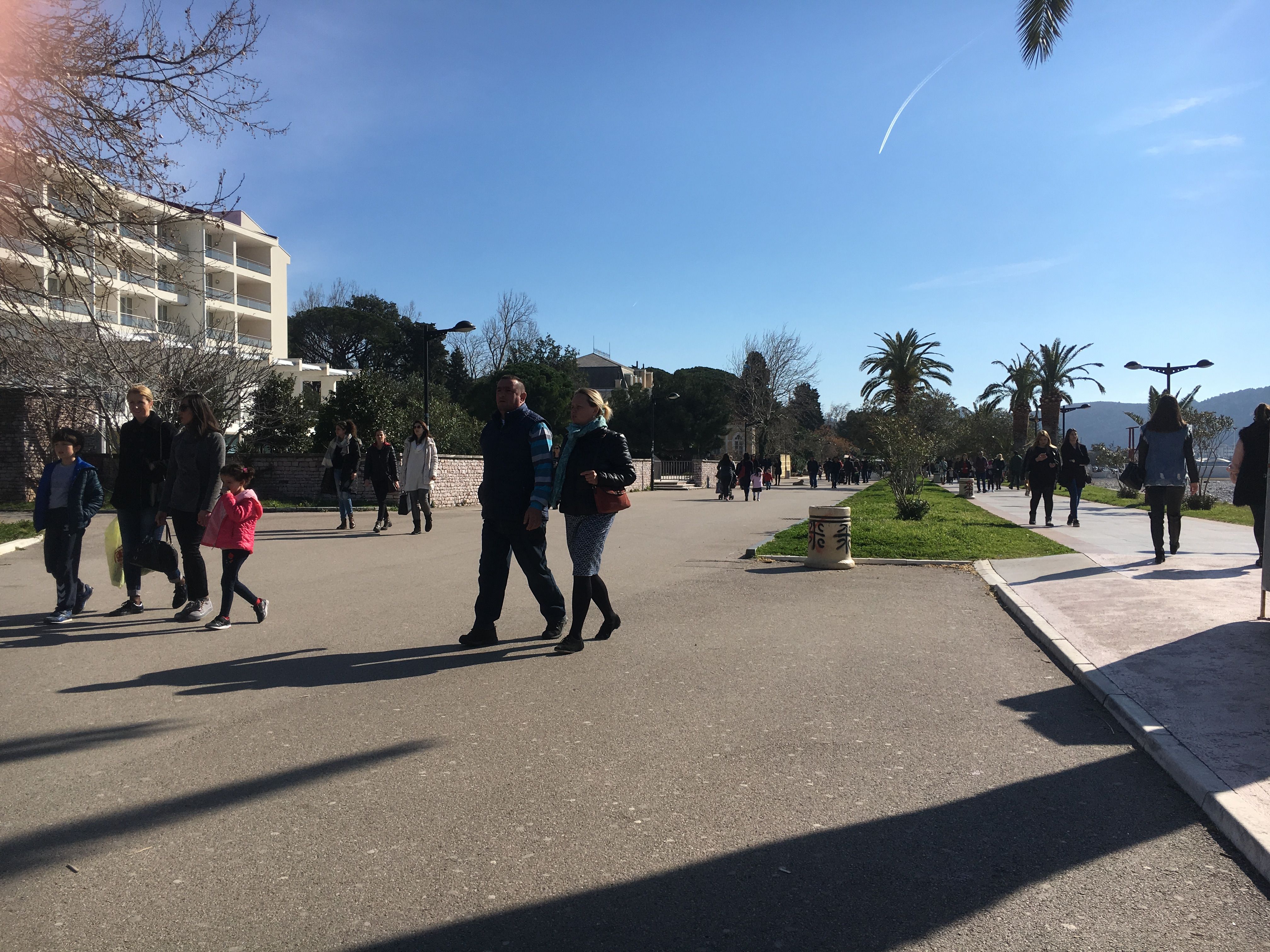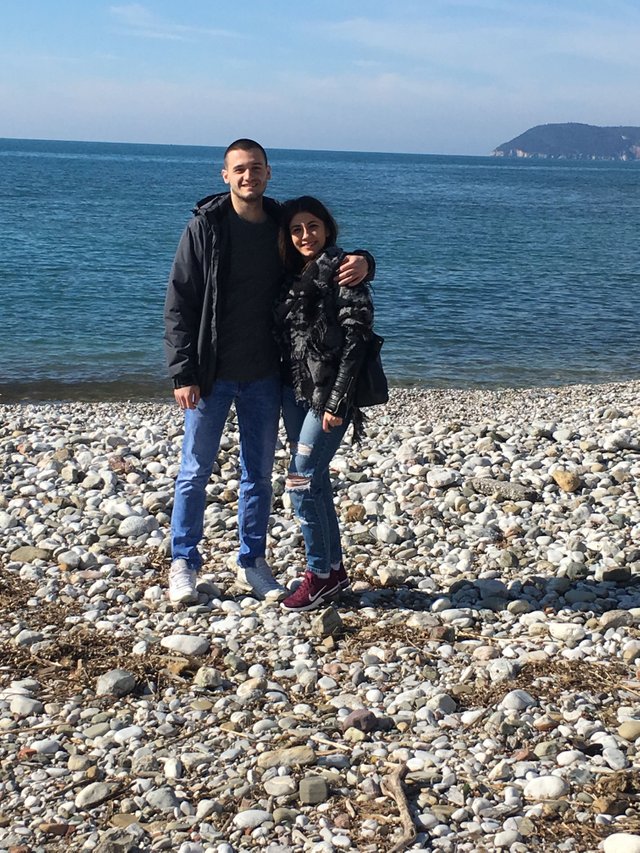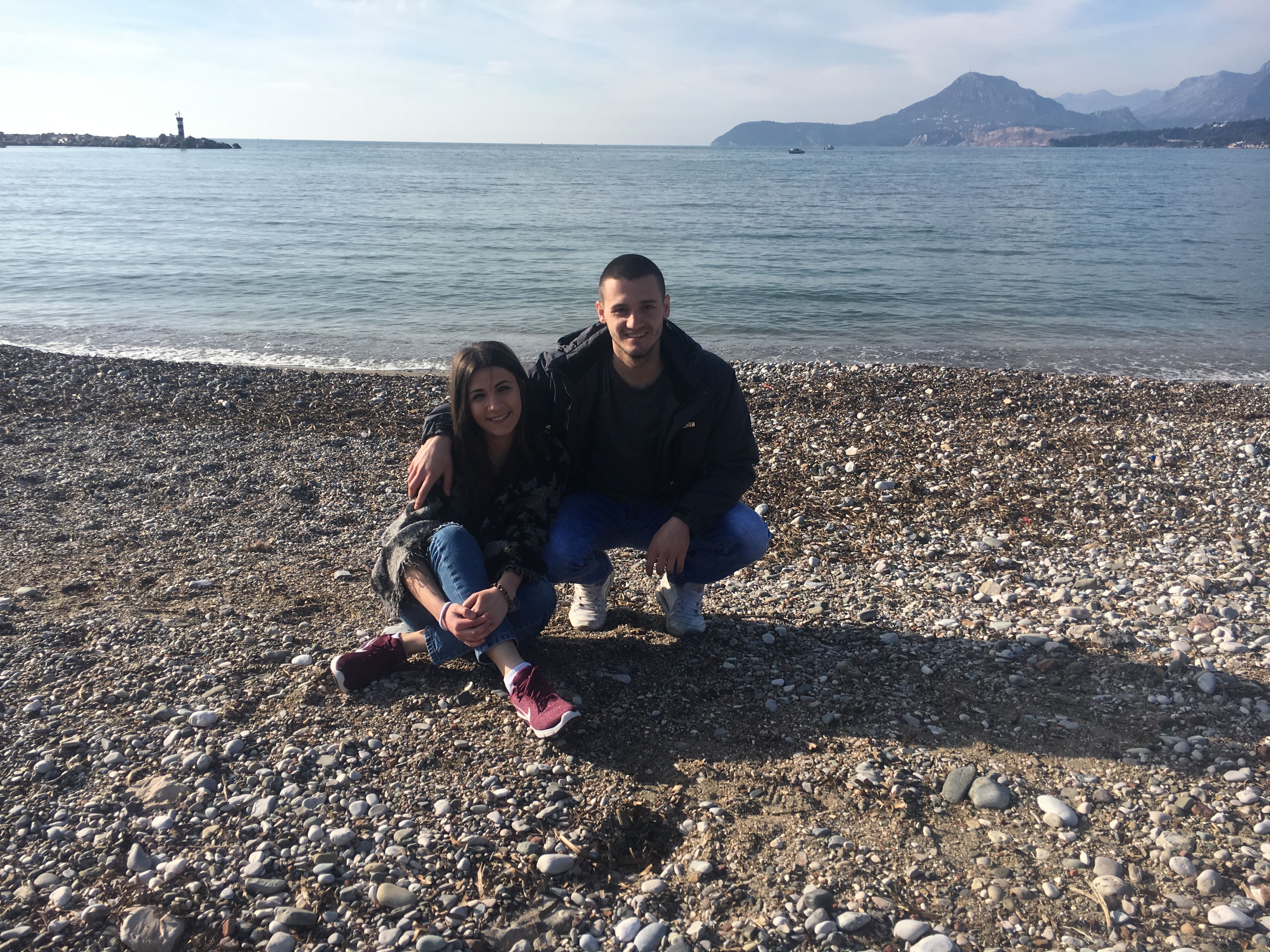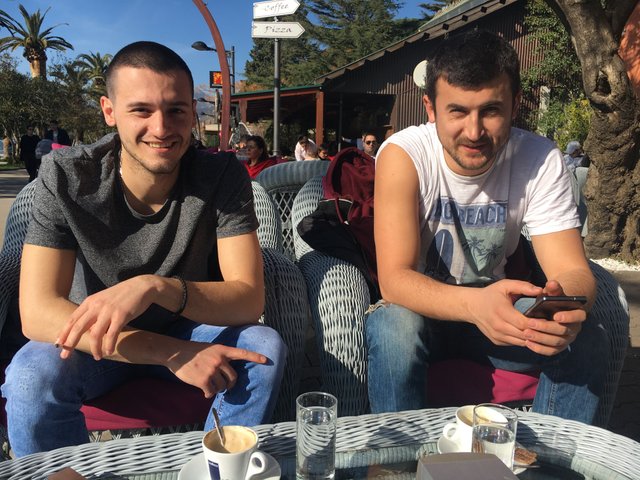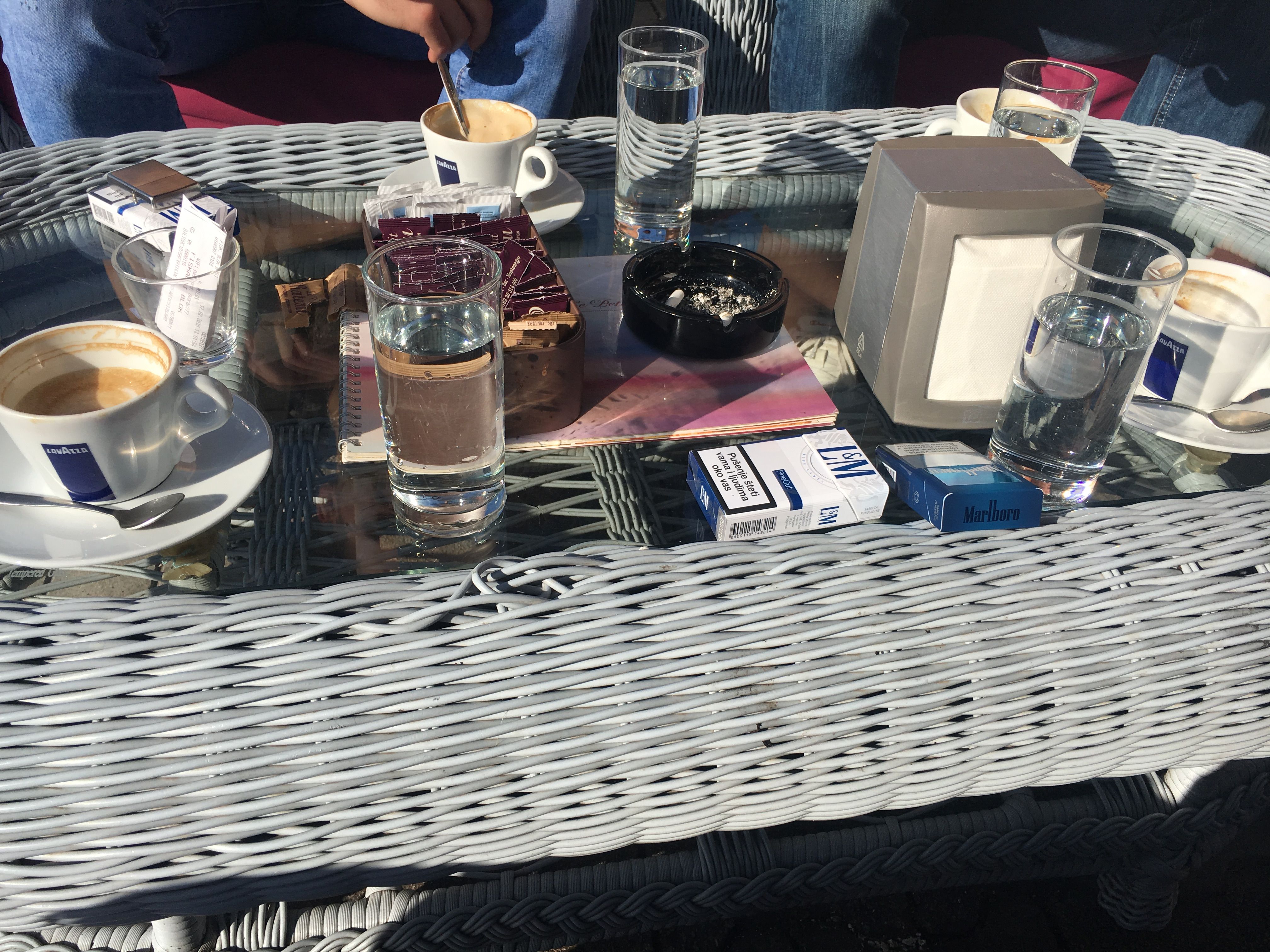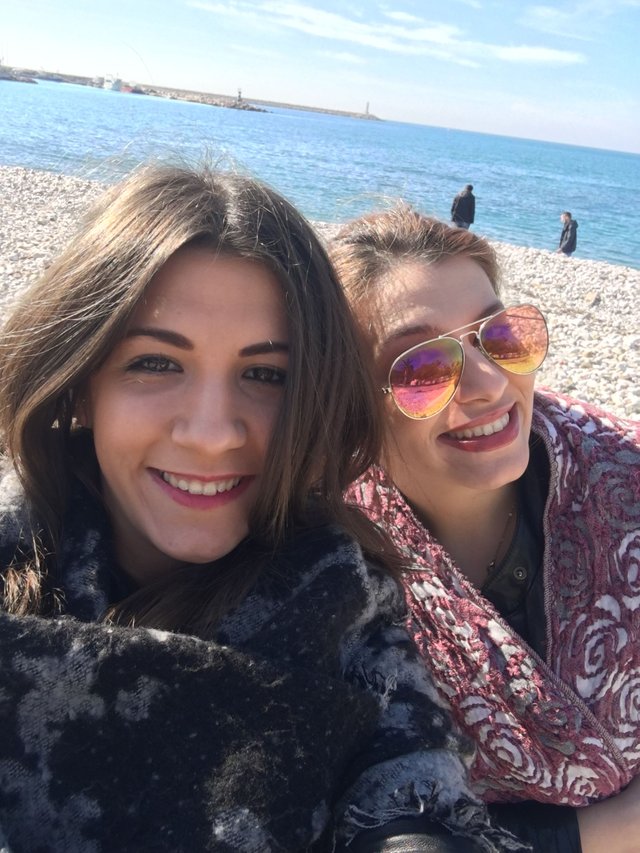 I must admit that the sea looks and smells much more beautiful in winter than in summer, but this is certainly a consequence of many tourists during the summer season. That cleanliness of the sea  often instructed me to get into the water and swim, but since no one was in the water, it prevented me.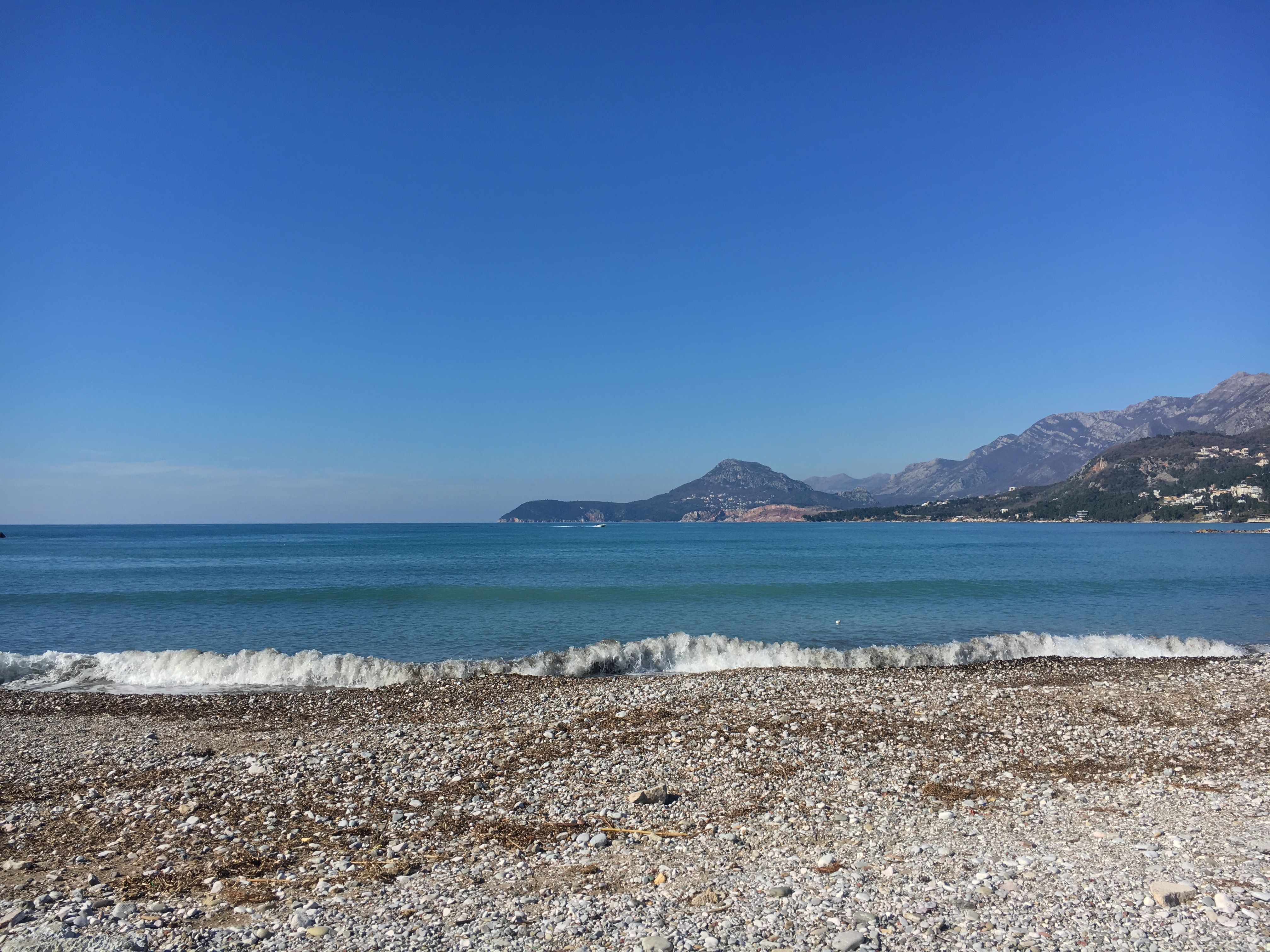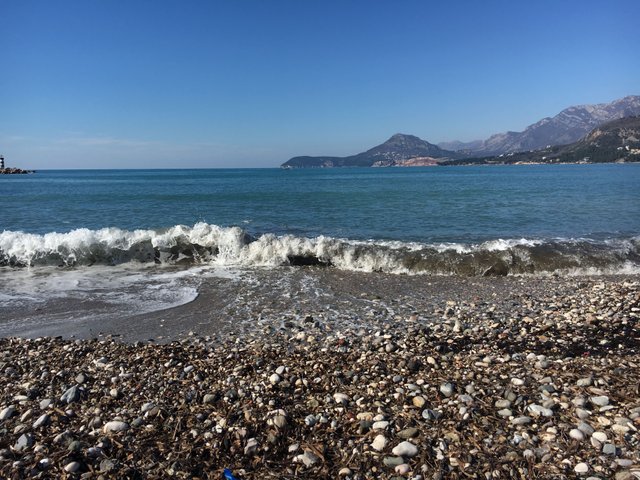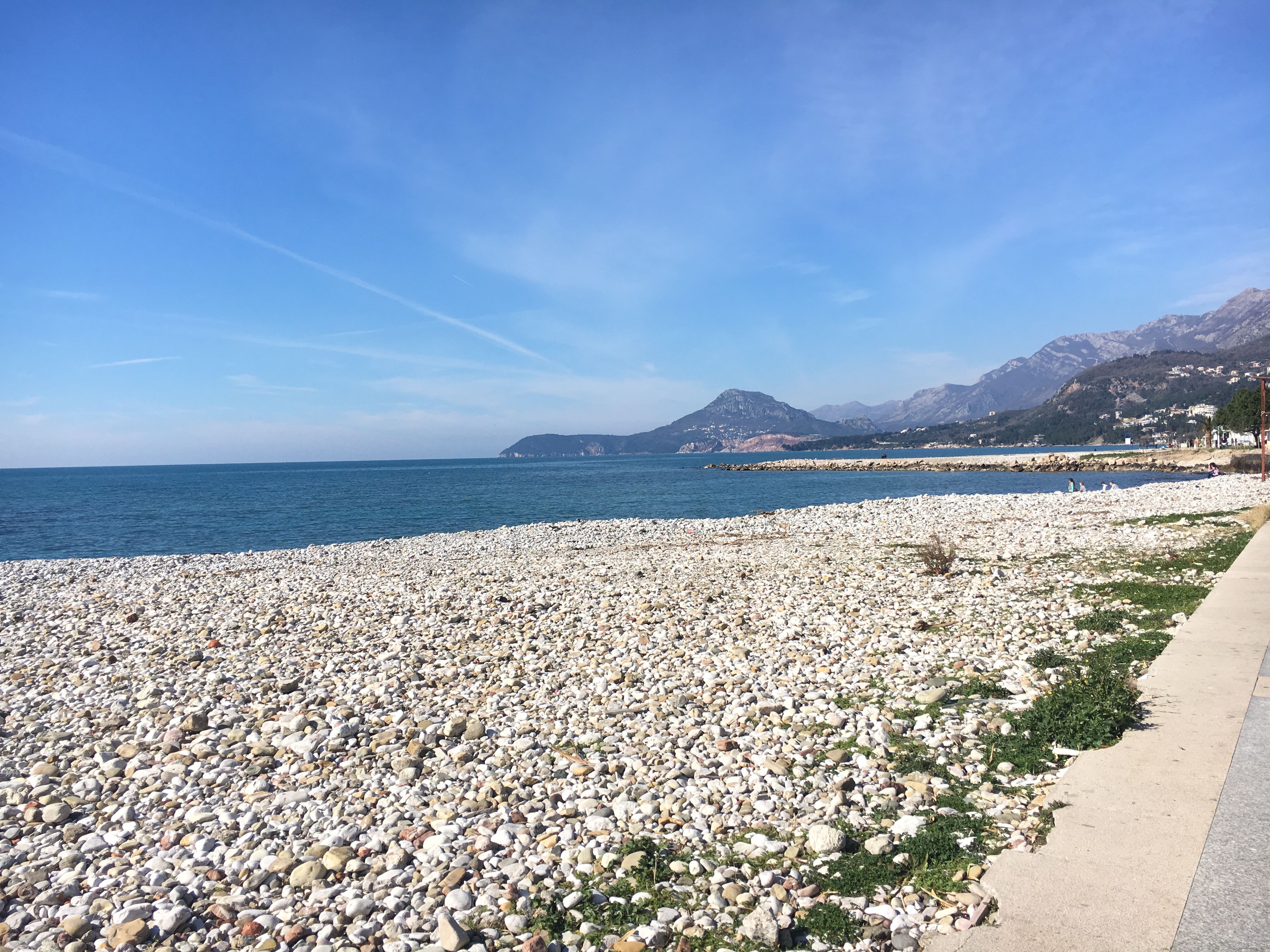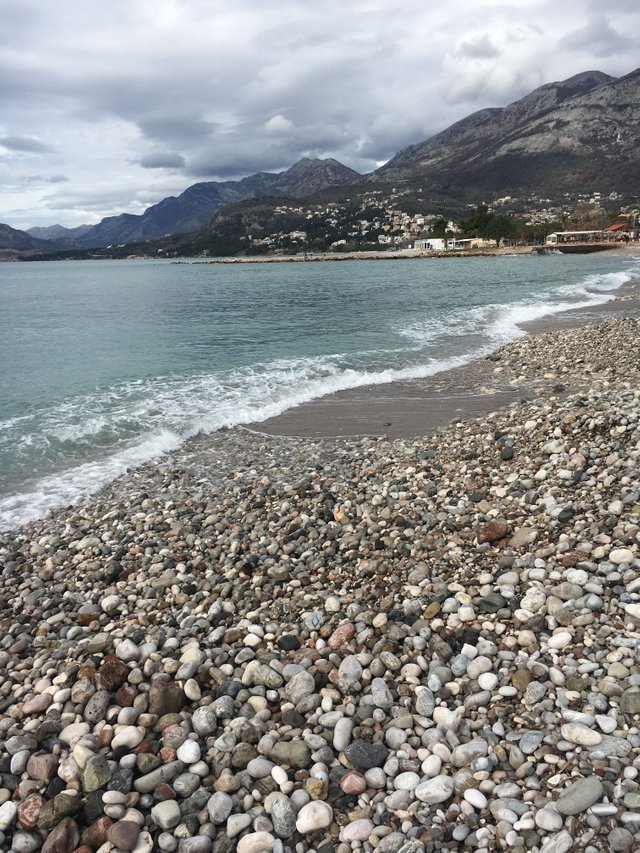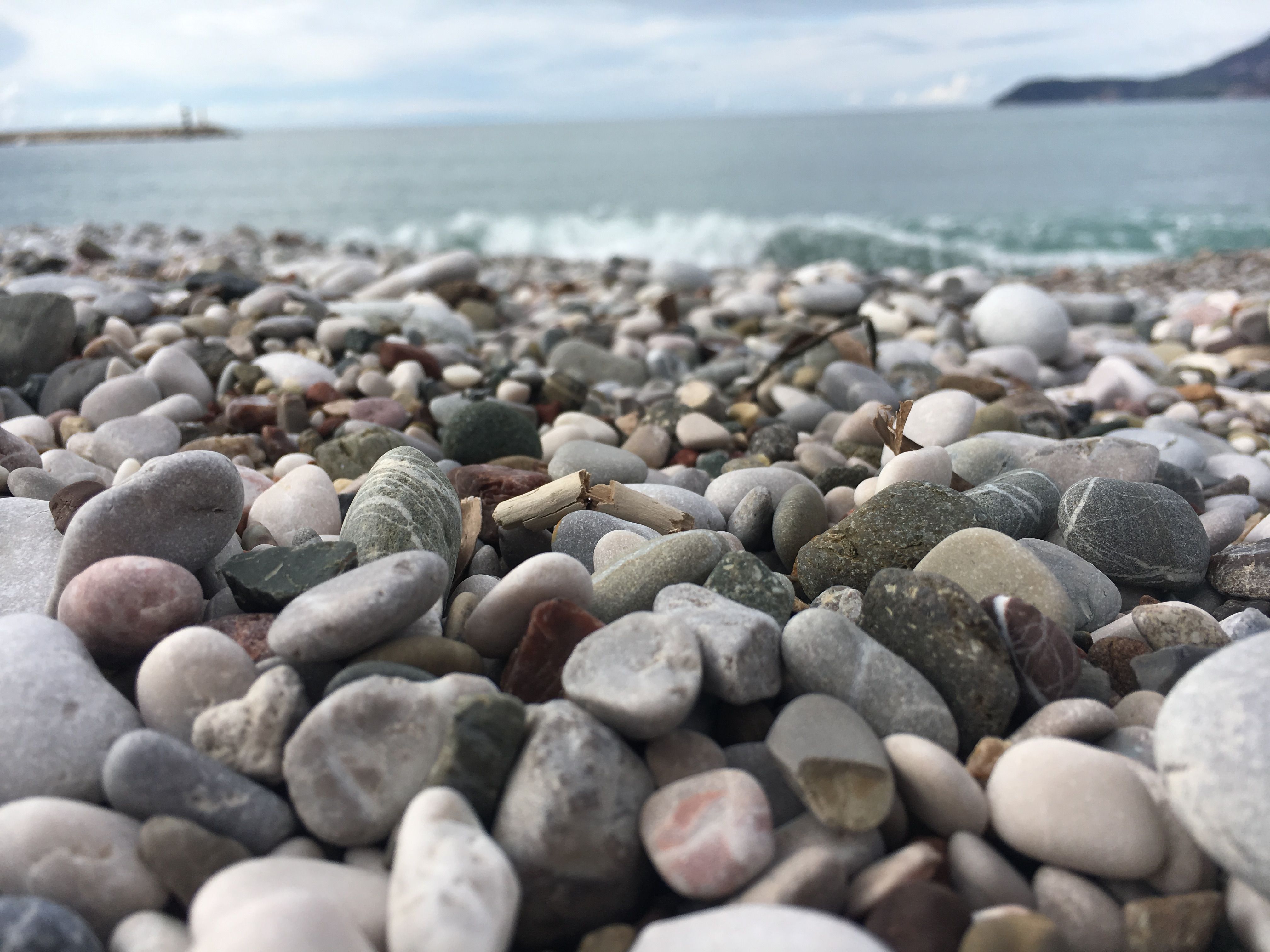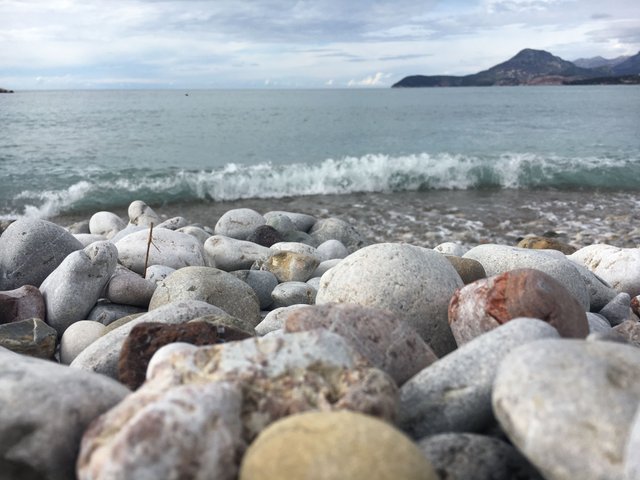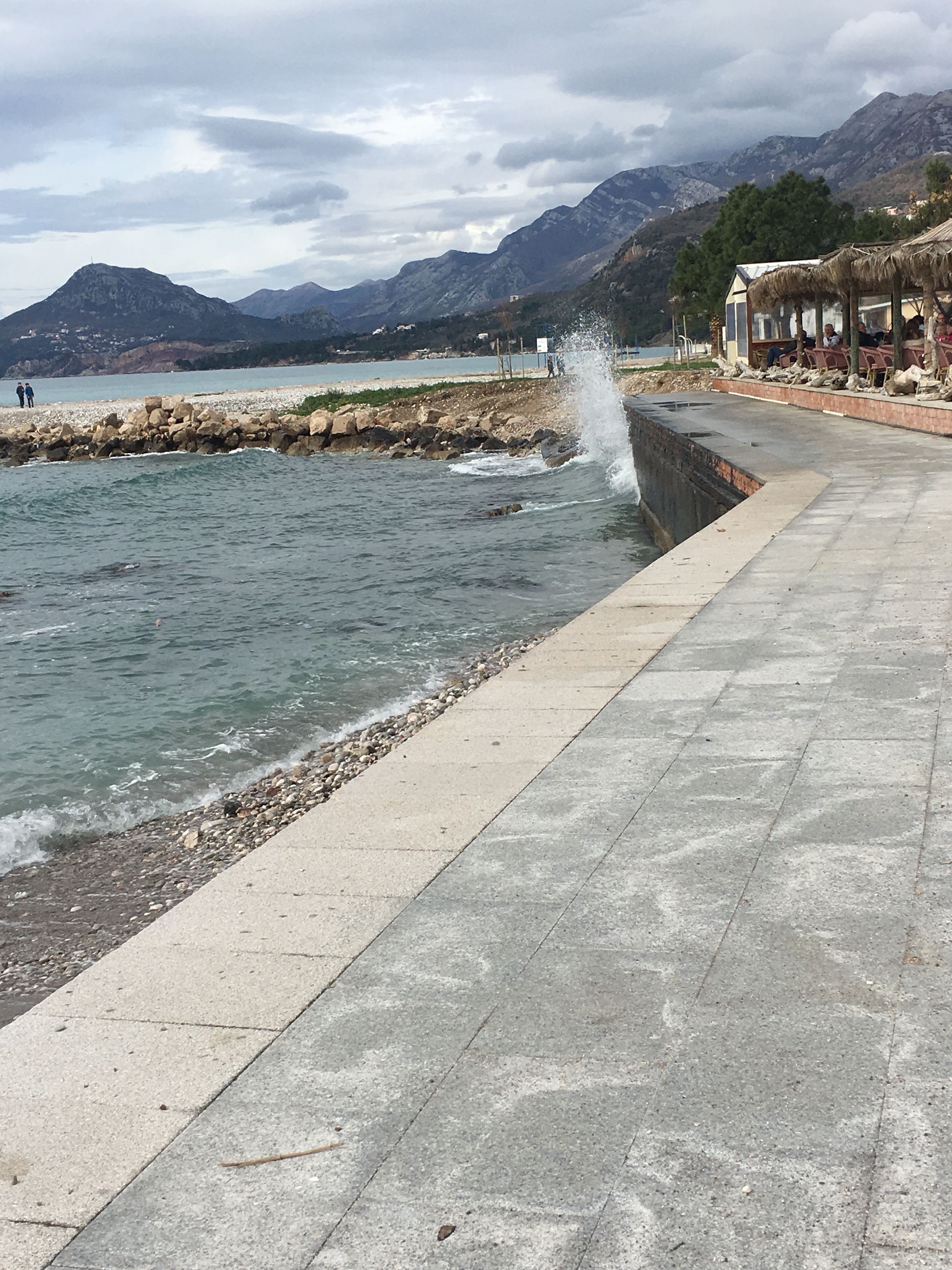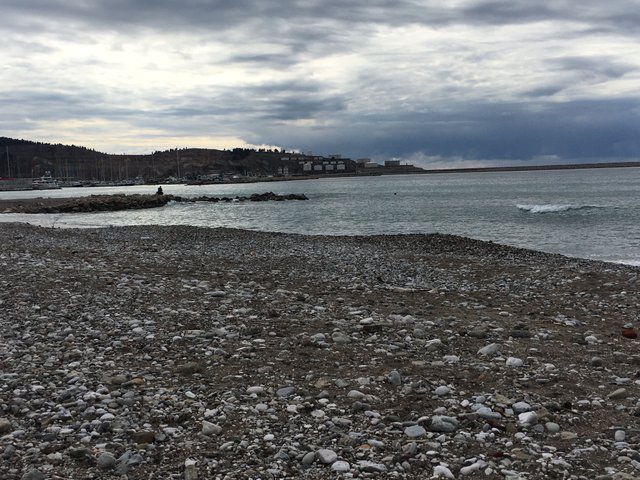 The next day we went to a place that I will remember all my life and which is forever carved in my memory, that is, Old Bar. It is a great tourist potential that should not be neglected. Old Bar is in Turkish style, everywhere is a cobblestone promenade, the smell of Turkish coffee can be felt everywhere, and everywhere you can buy Turkish sweets such as baklava, tolumbe ...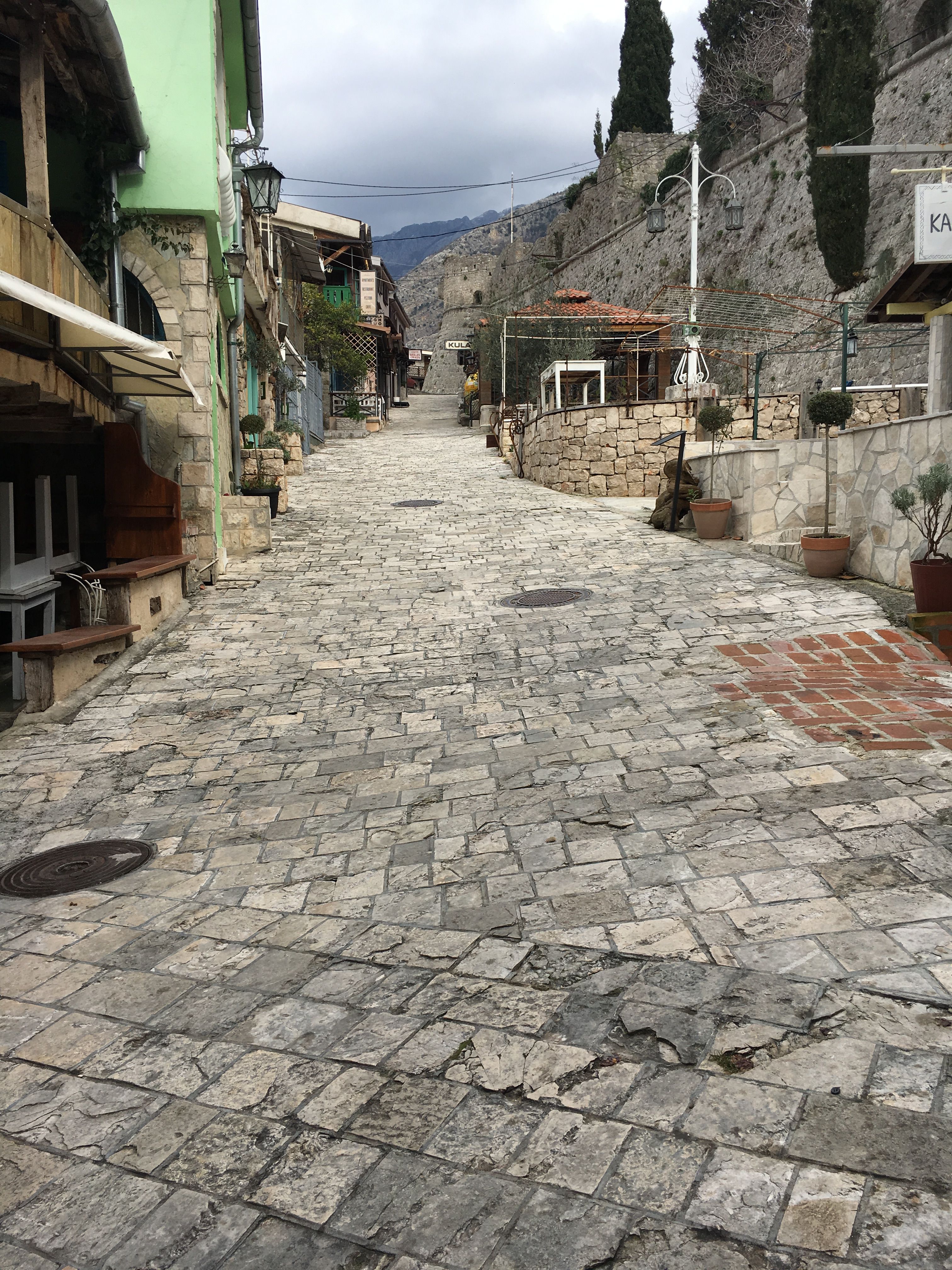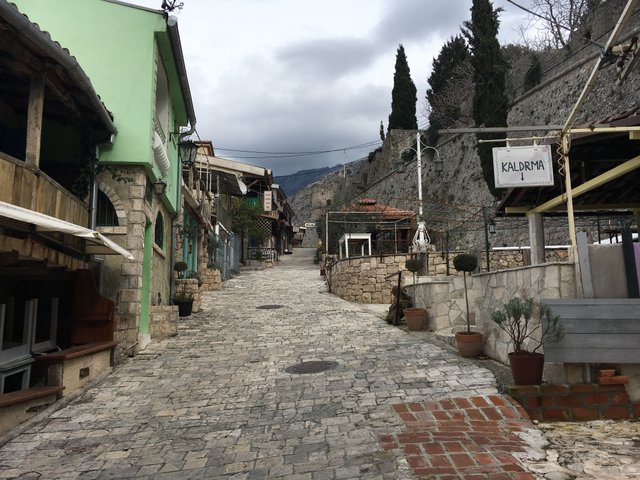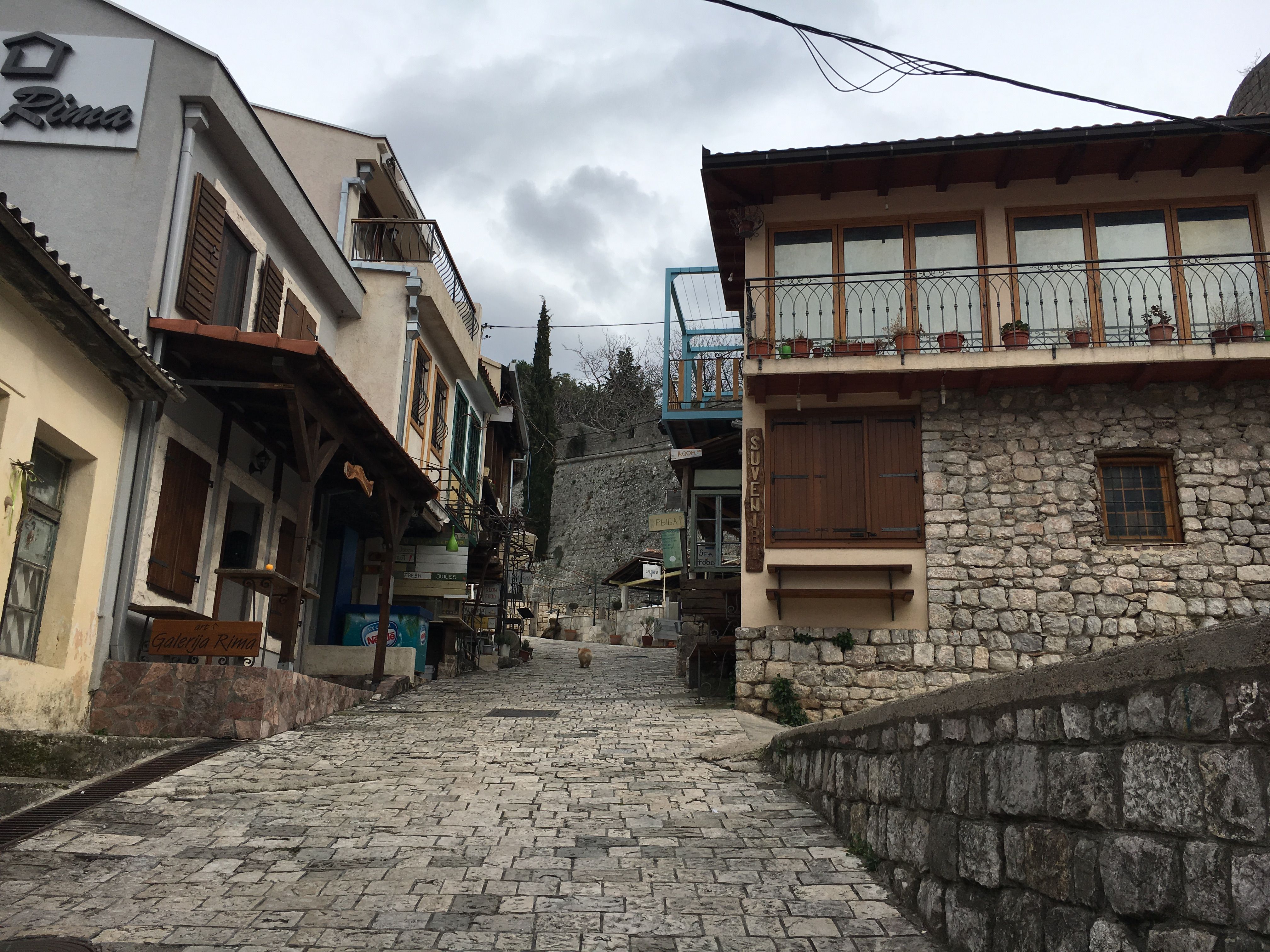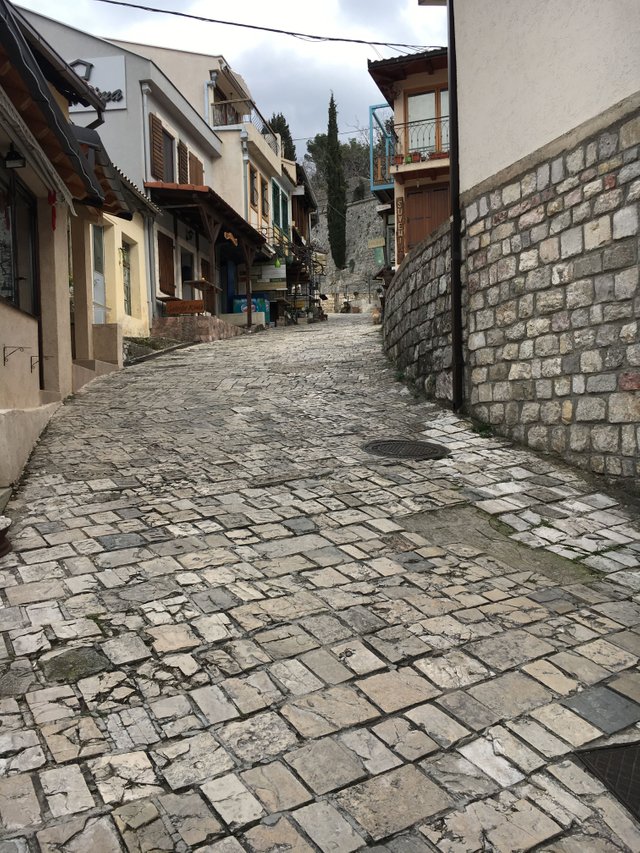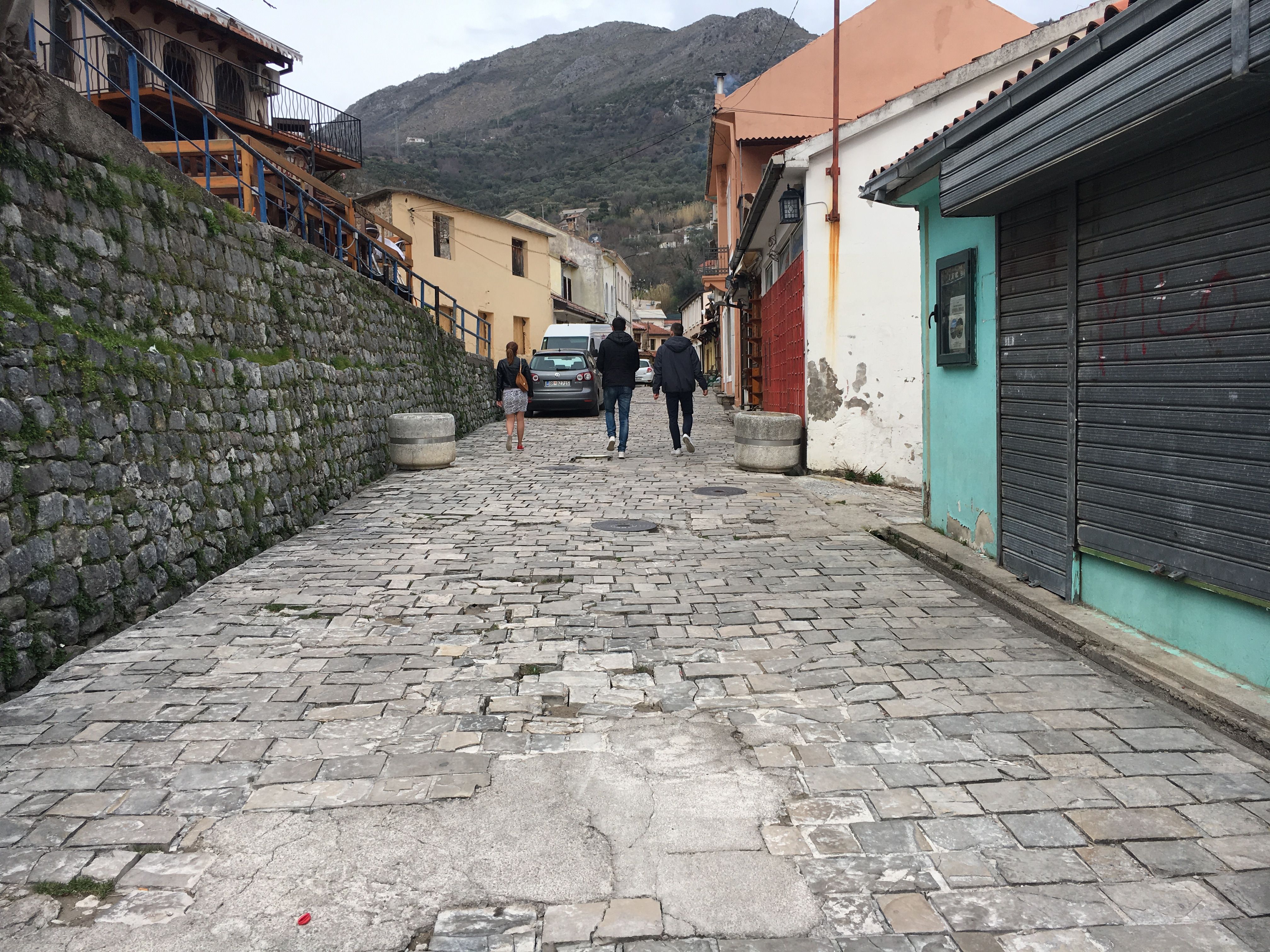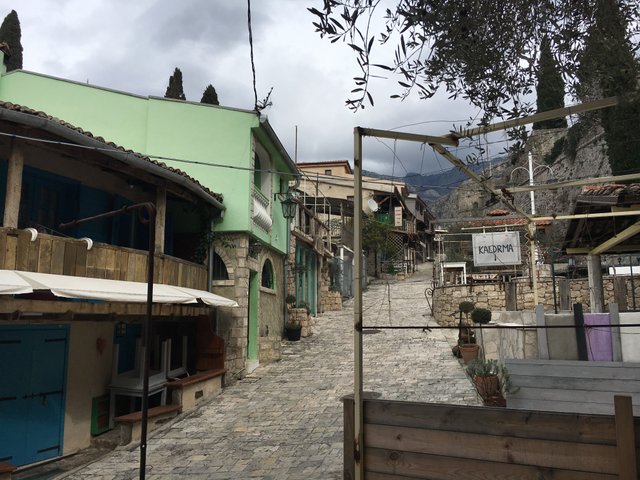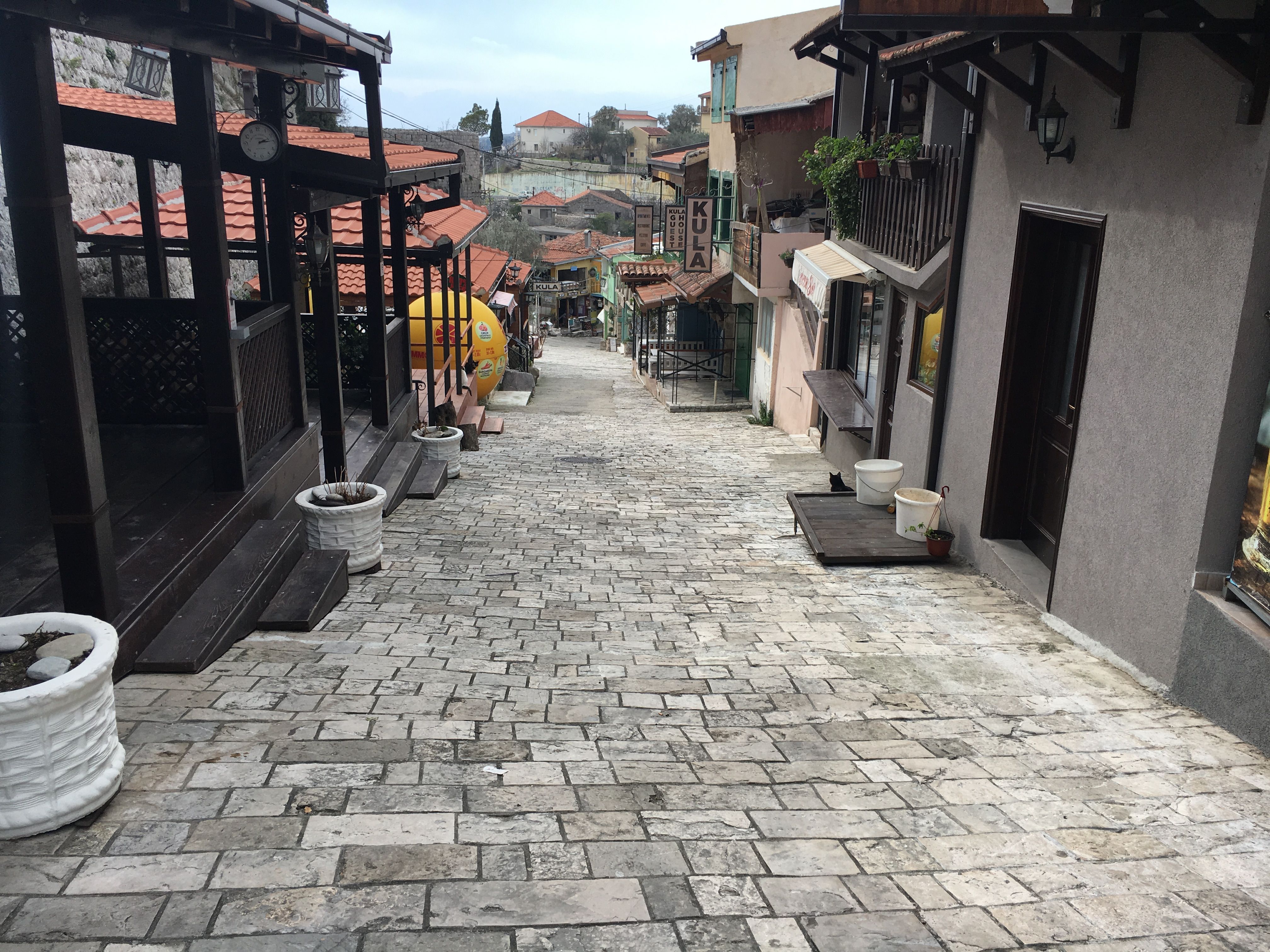 We decided to enter the fortress and then started a real adventure. What surprised us is that this fortress is intact, so it's not much reconstructed, and we felt like we were diving into the Middle Ages. The fortress was built in the 11th century, but since then and until the end of the Second World War, it changed many it's rulers. The fortress is located at the bottom of Mount Rumija and therefore it was difficult to conquer it for centuries.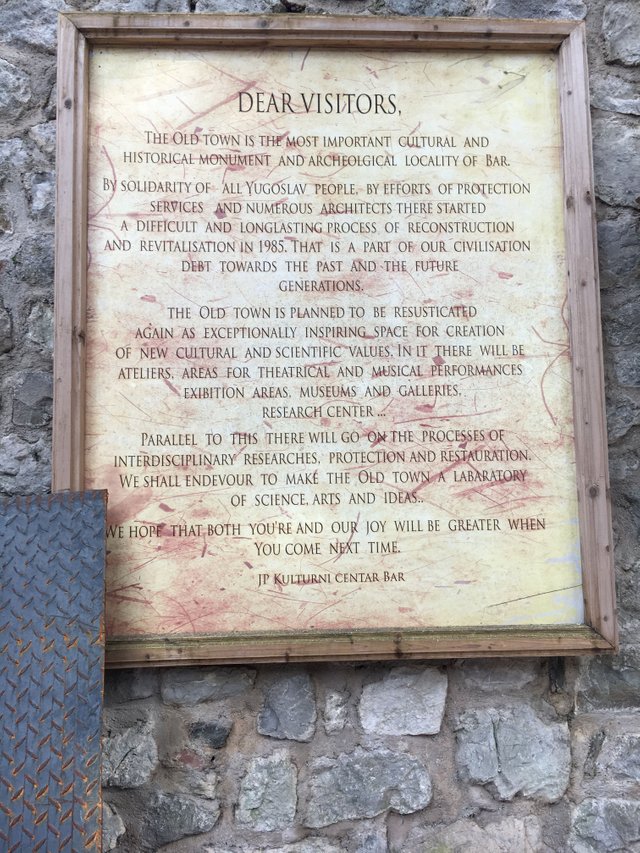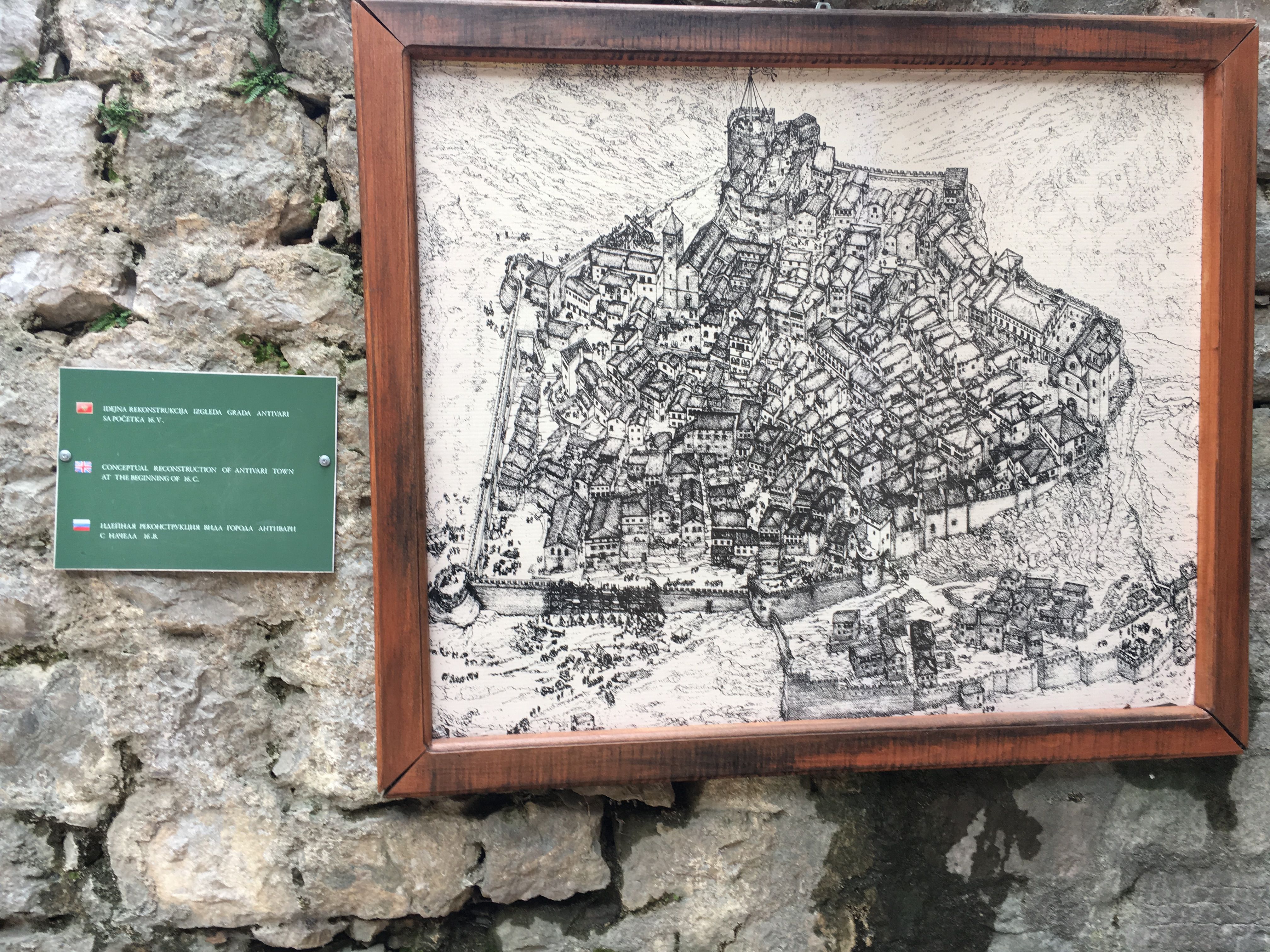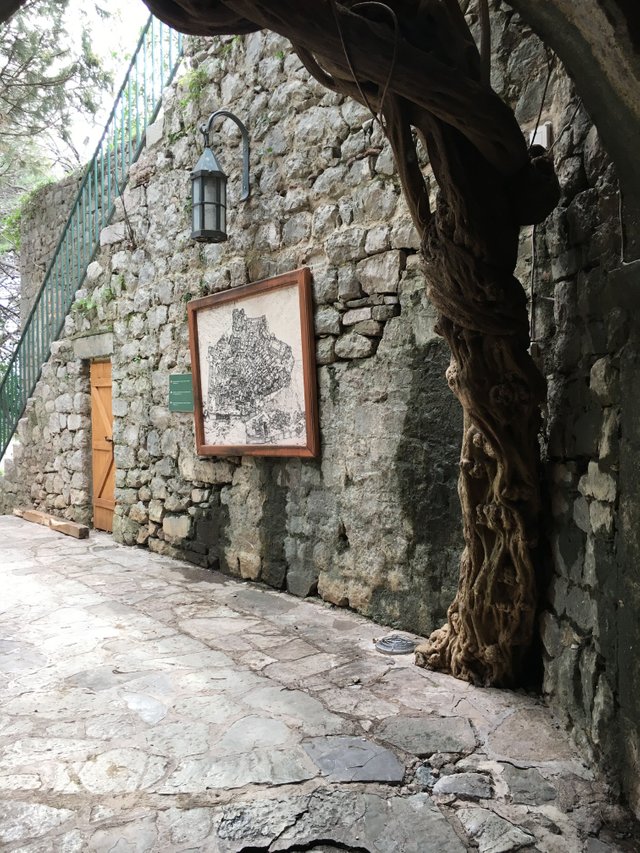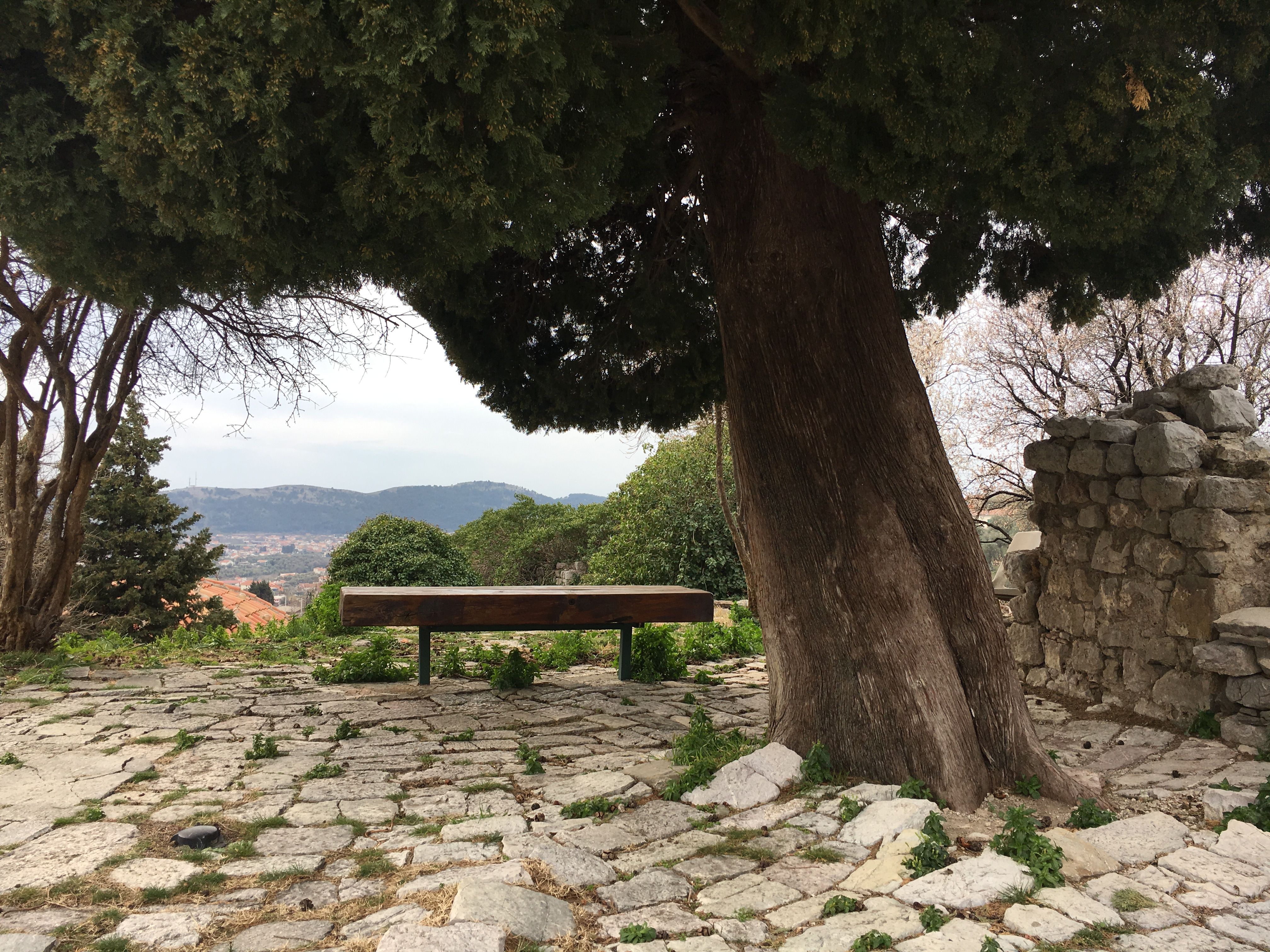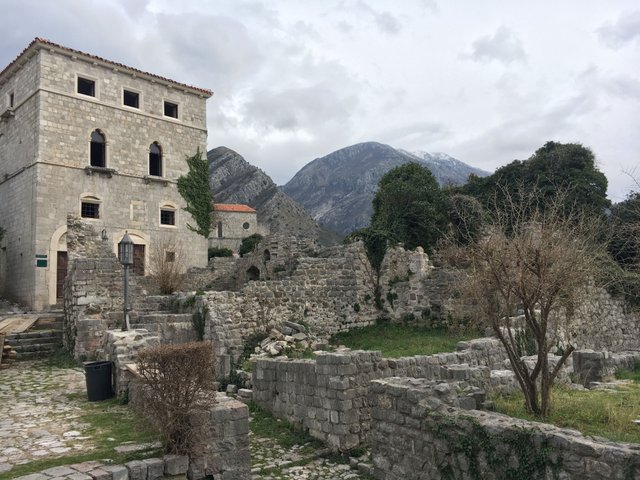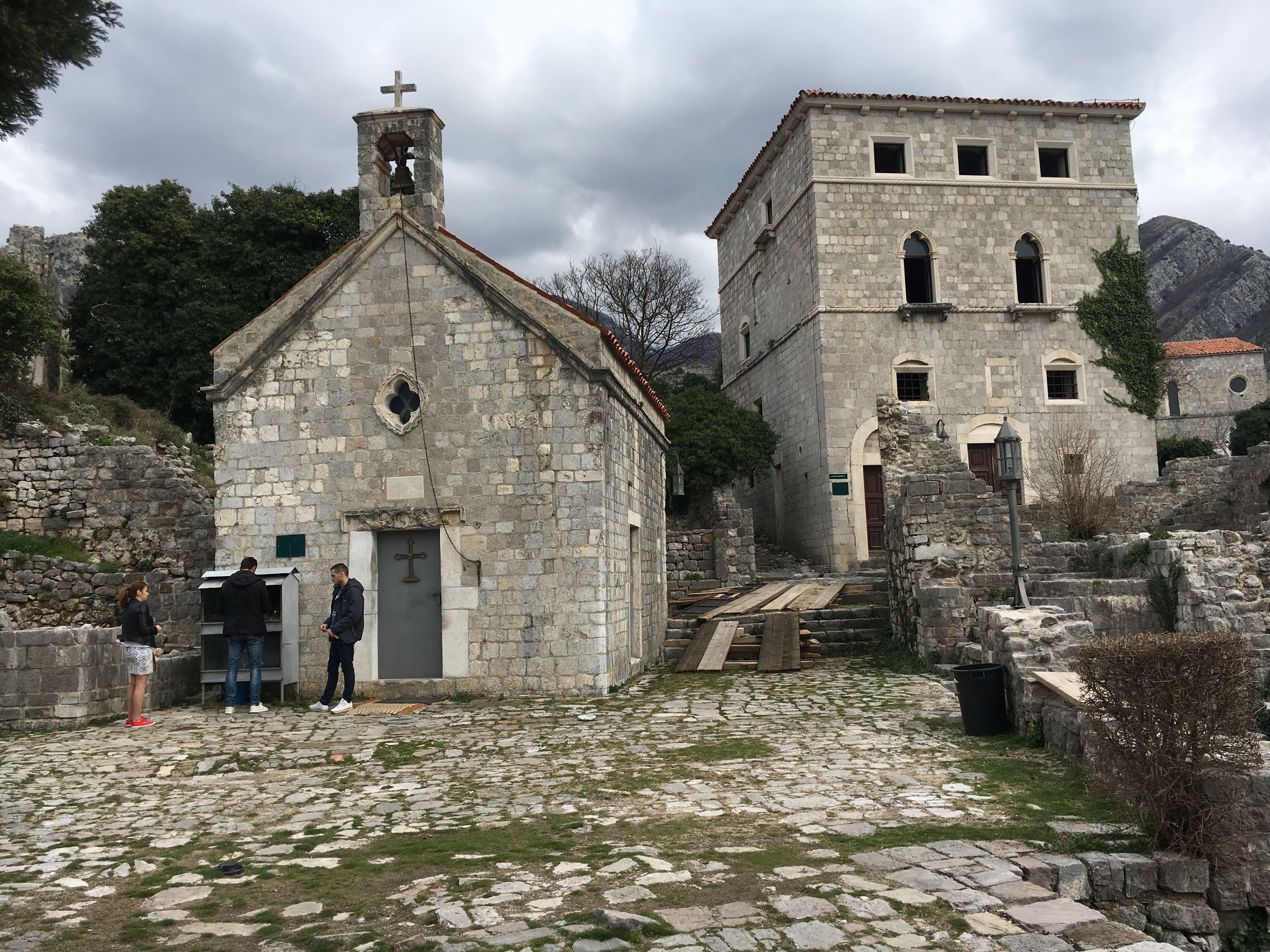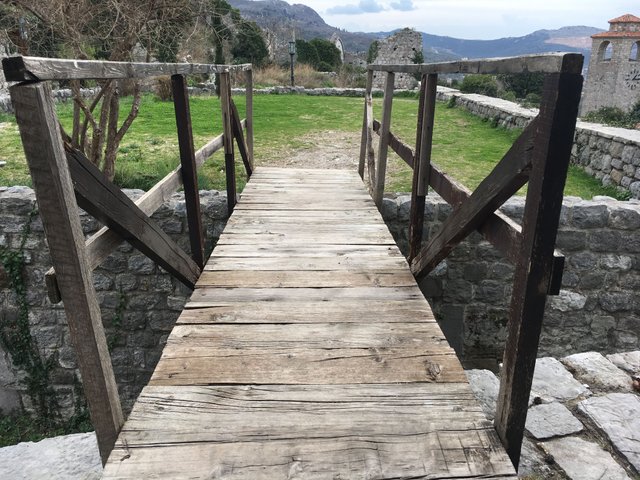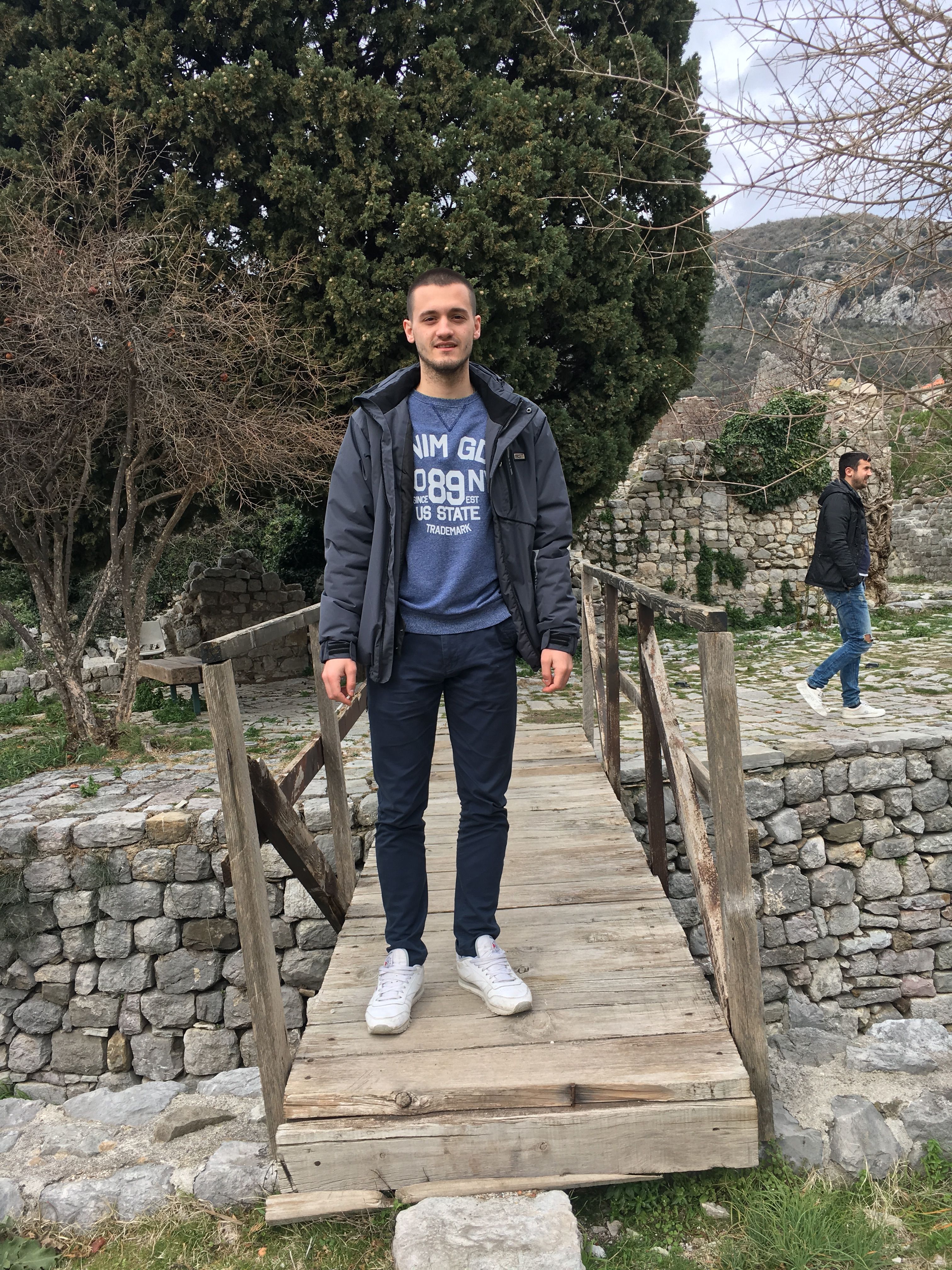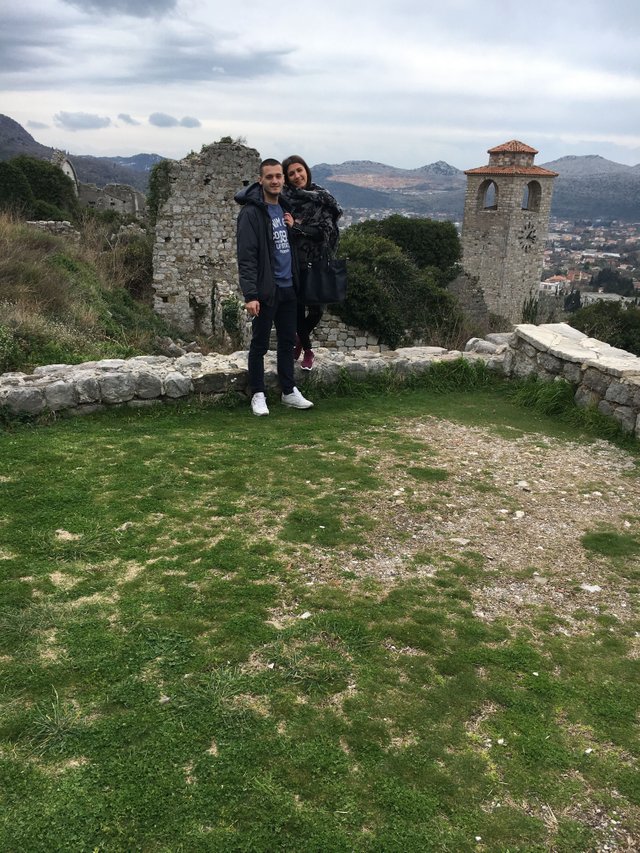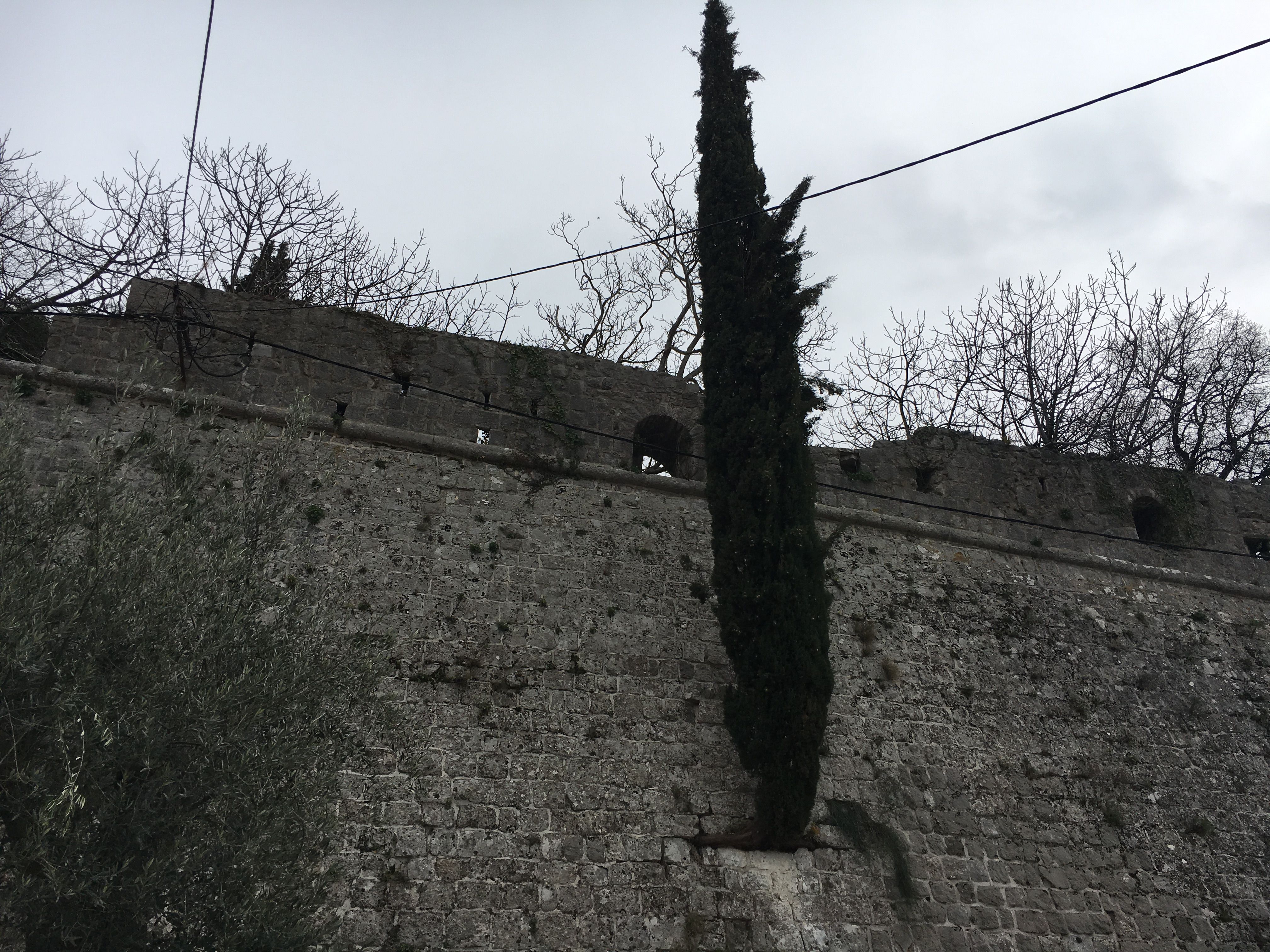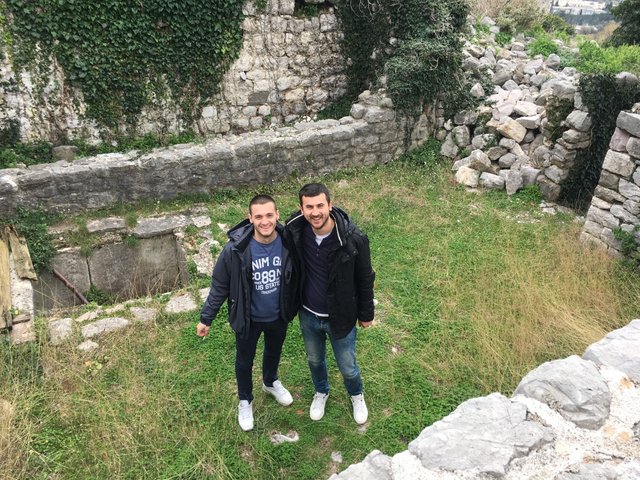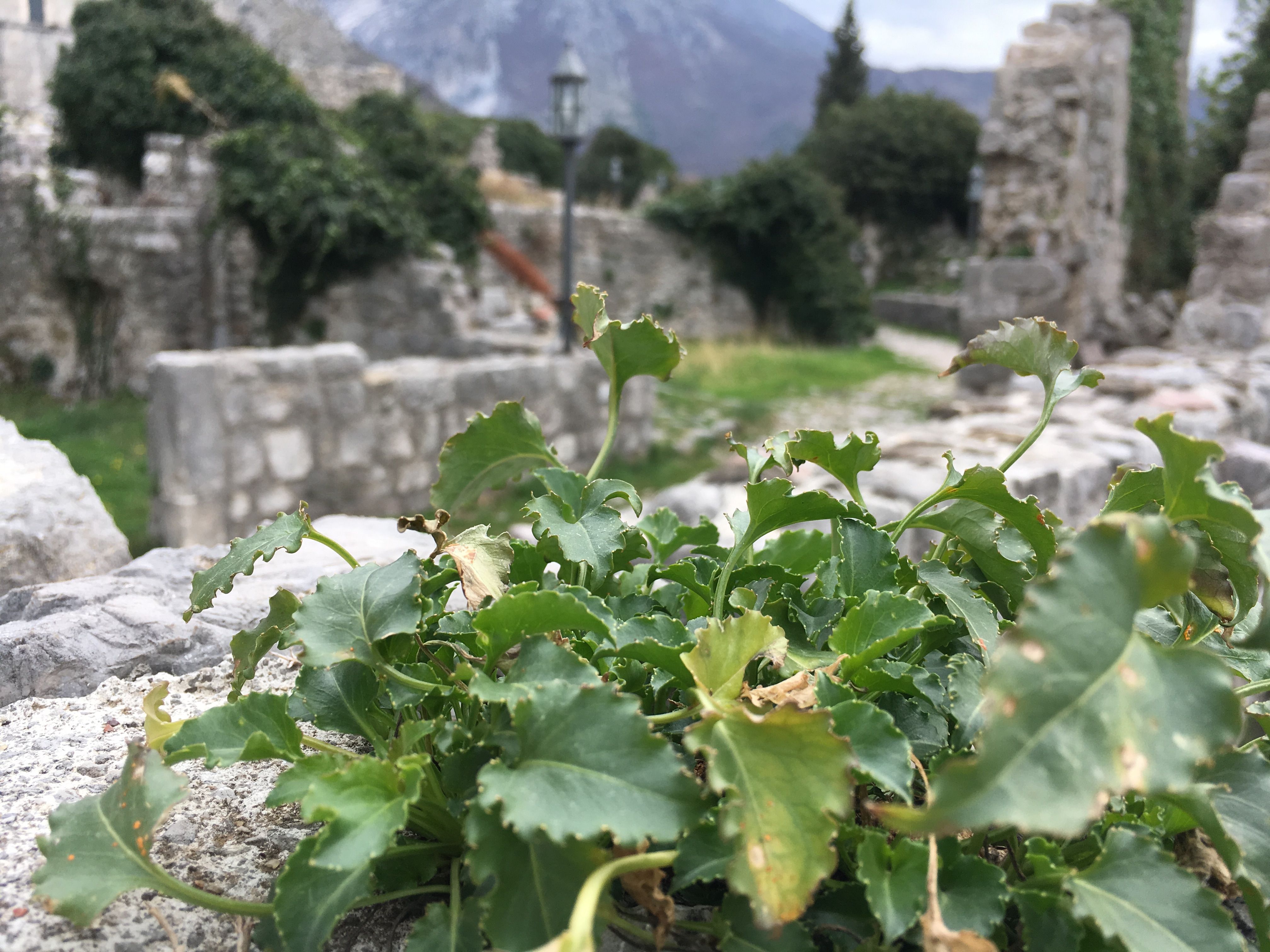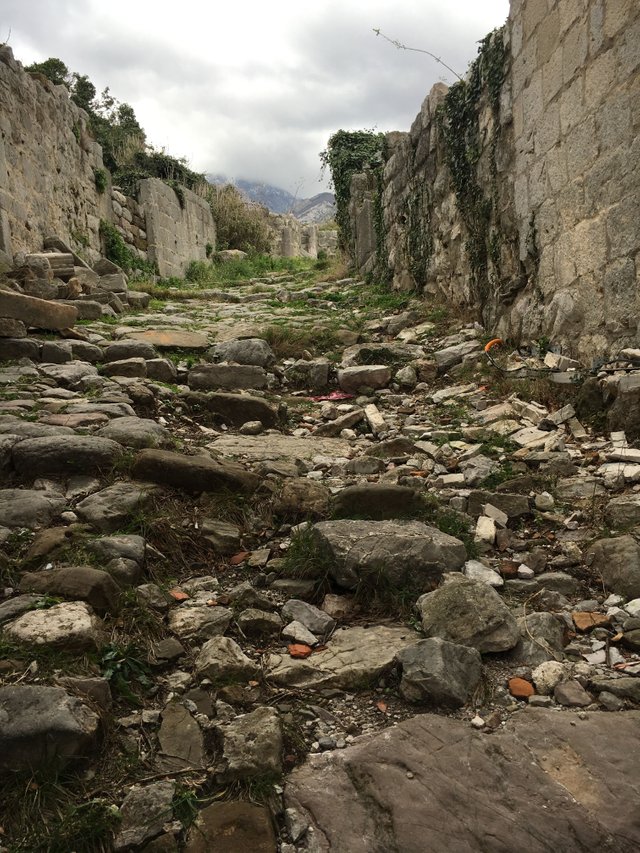 At one point in the investigation of the fortress, I decided to climb the wall of the fortress, without waiting for what would welcome me there(photo + video: D). When I got up, I realized that this move was dangerous, but the adrenaline rewarded me for this move. I was at a height of 1,600 feet, and underneath it was profound. The most sensitive of all this is that down below you could see the household that was engaged in keeping the sheep and had its own mill. From such a long distance, the sheep seemed to me to stand motionless by the waterfall. The air was so straightforward that it swiveled in my head and I decided to get down to safety.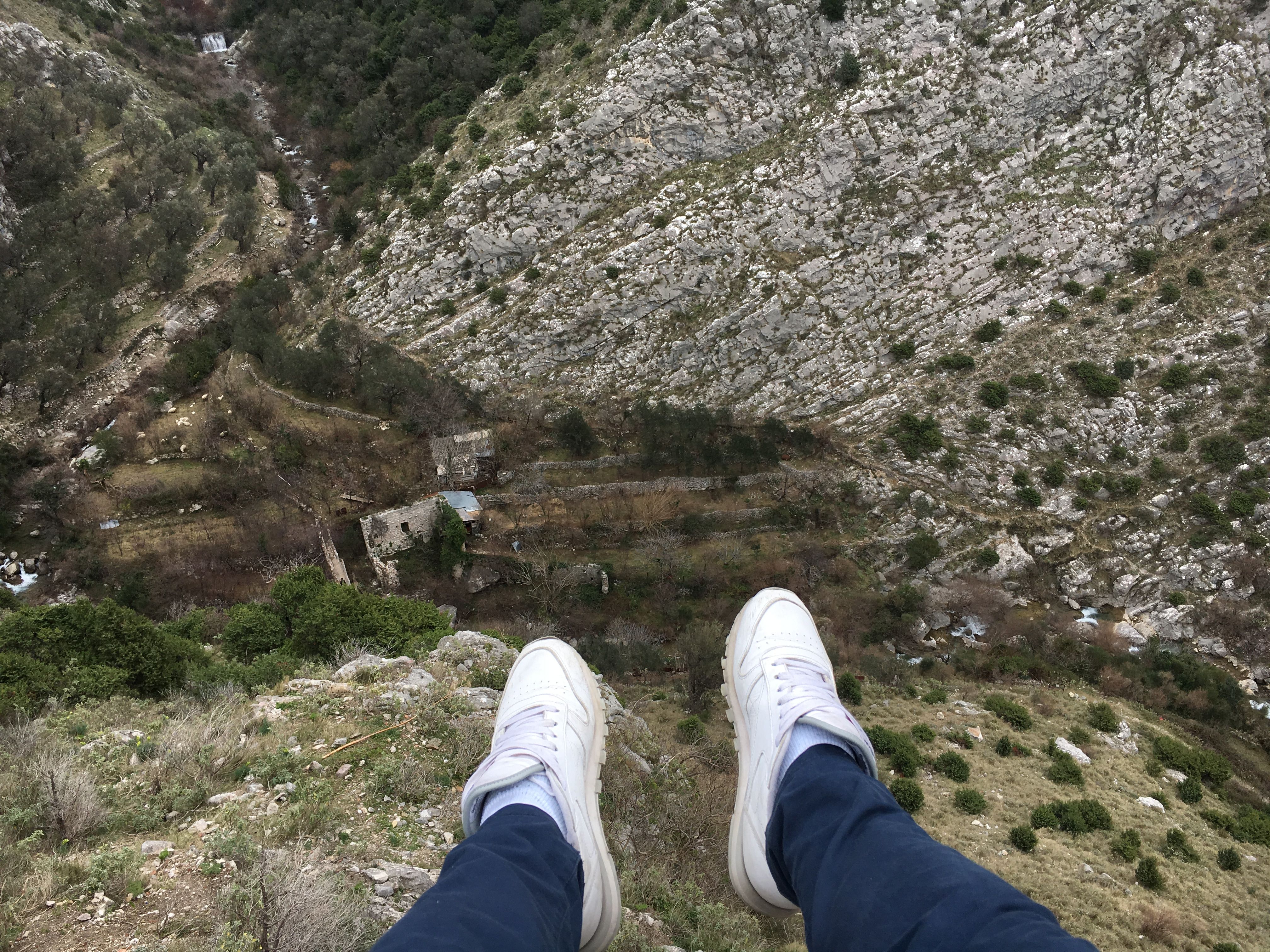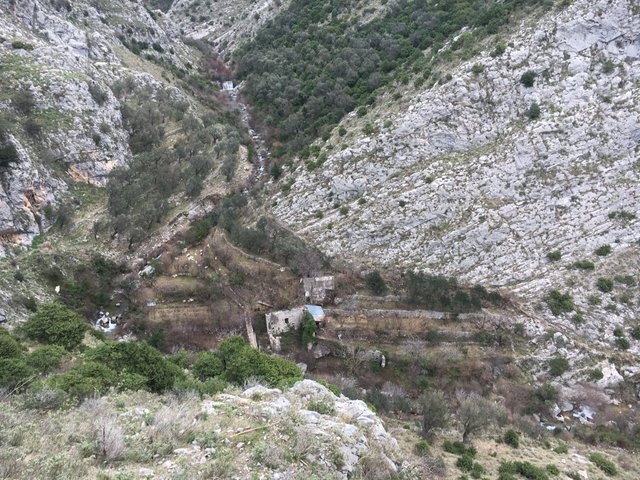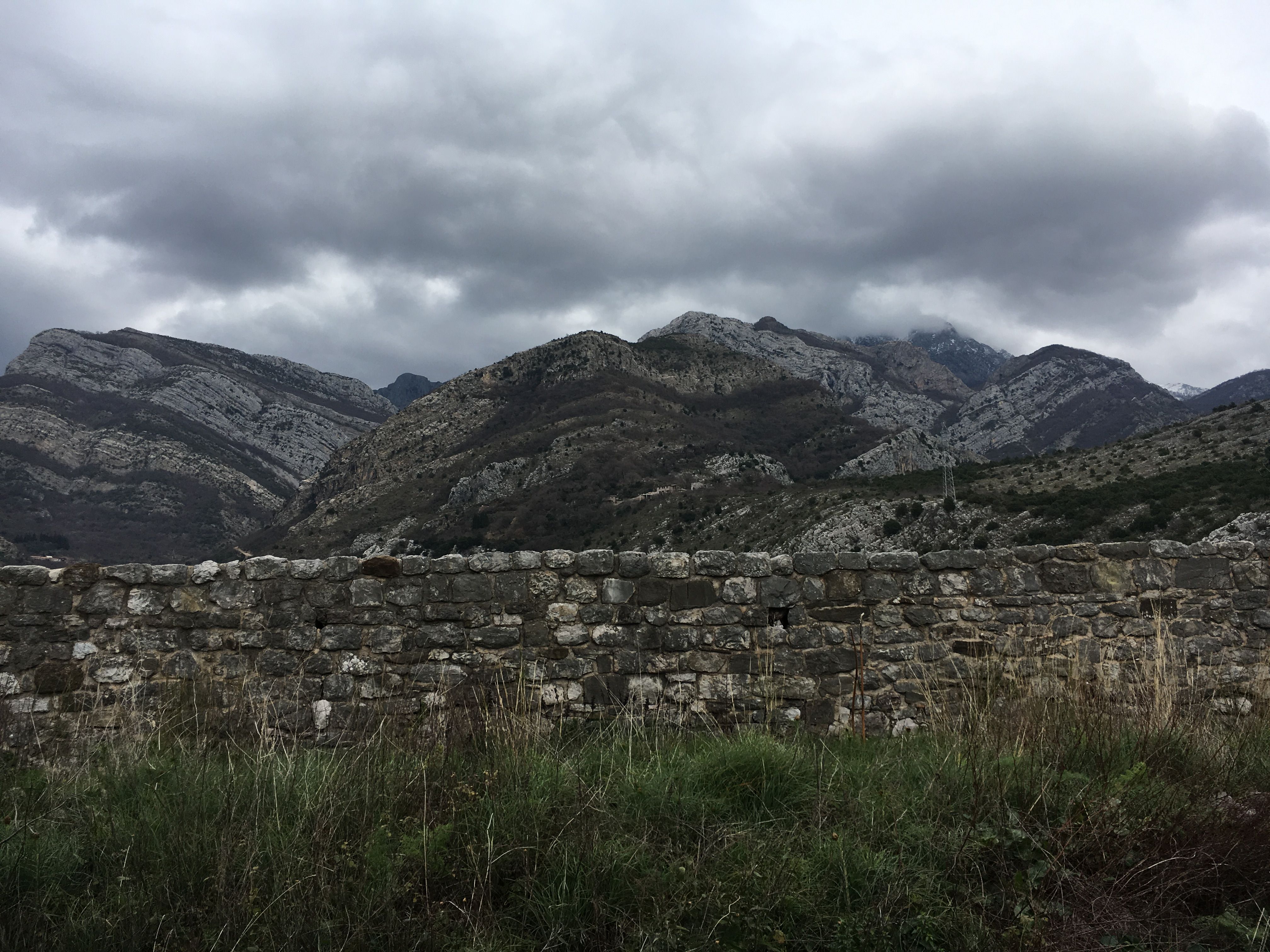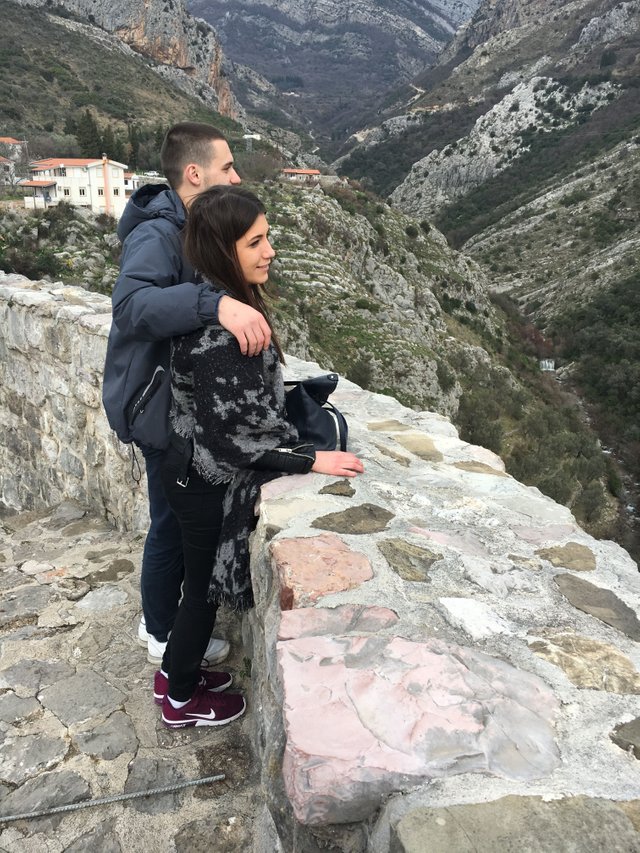 Then, my renewed curiosity forced me to enter into a kind of hole, which later turned out to be a prison from which no prisoner had ever escaped alive (but I did: D). The dungeon was made in 1941.
We met a guide who took us to a mass grave in which 10-20 thousand people were buried. Believe it or not, every year, because of the rain, the bones go out to the surface. You can even see it.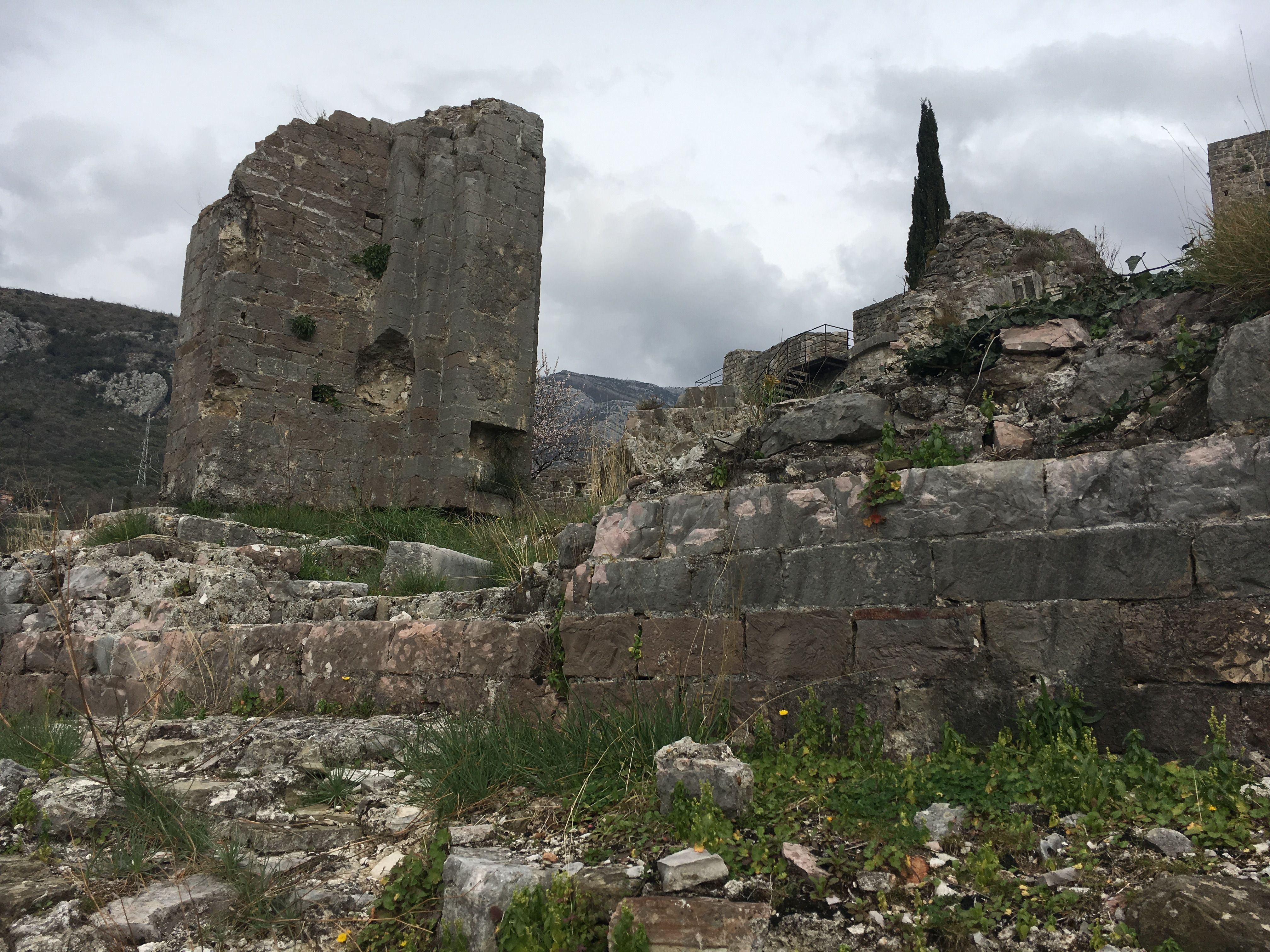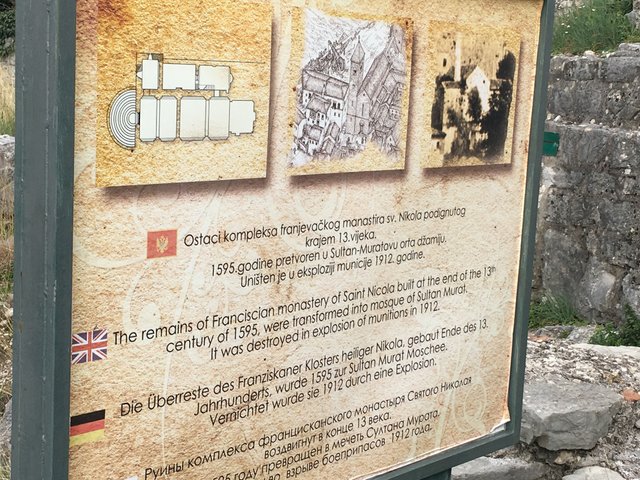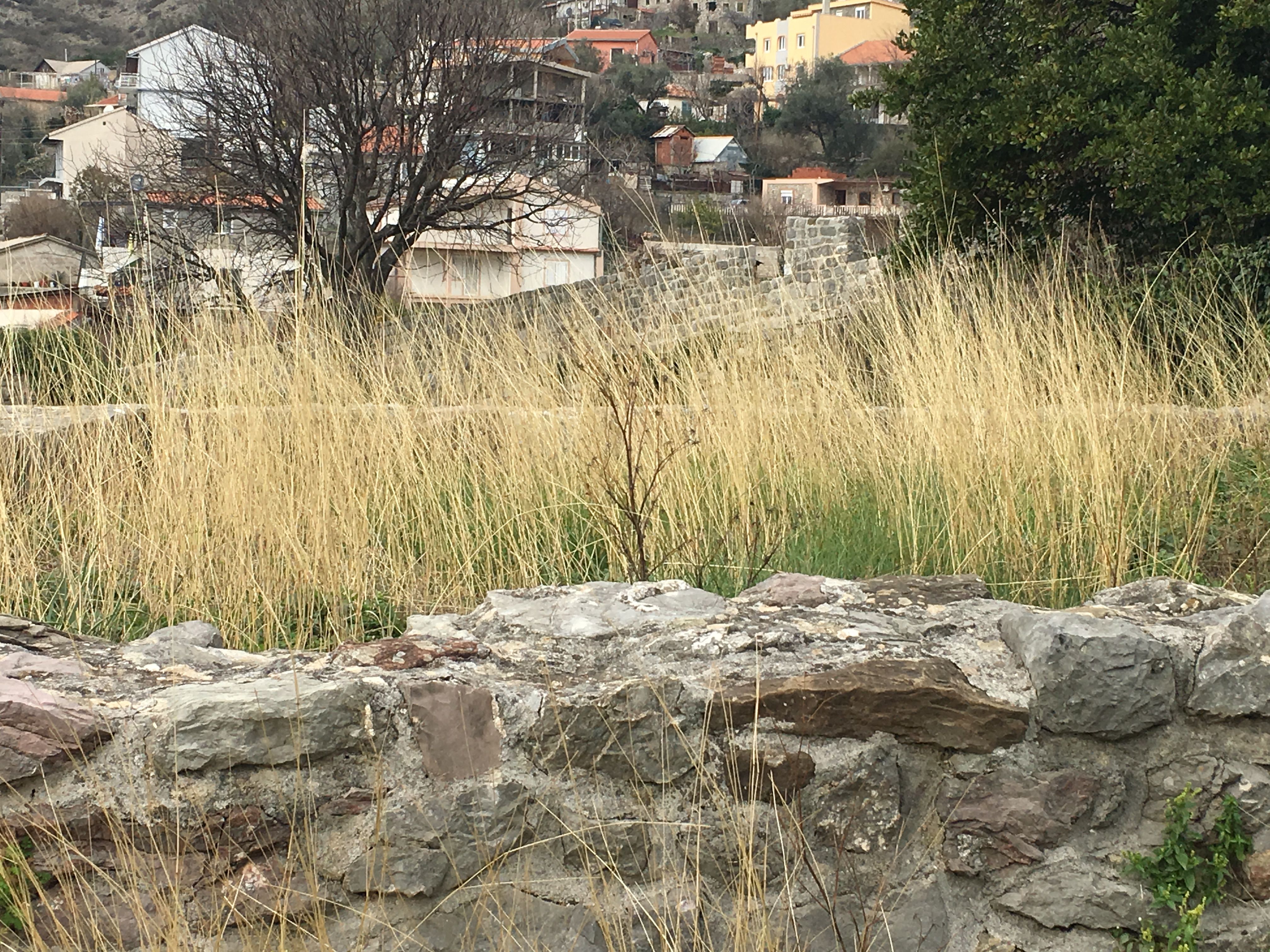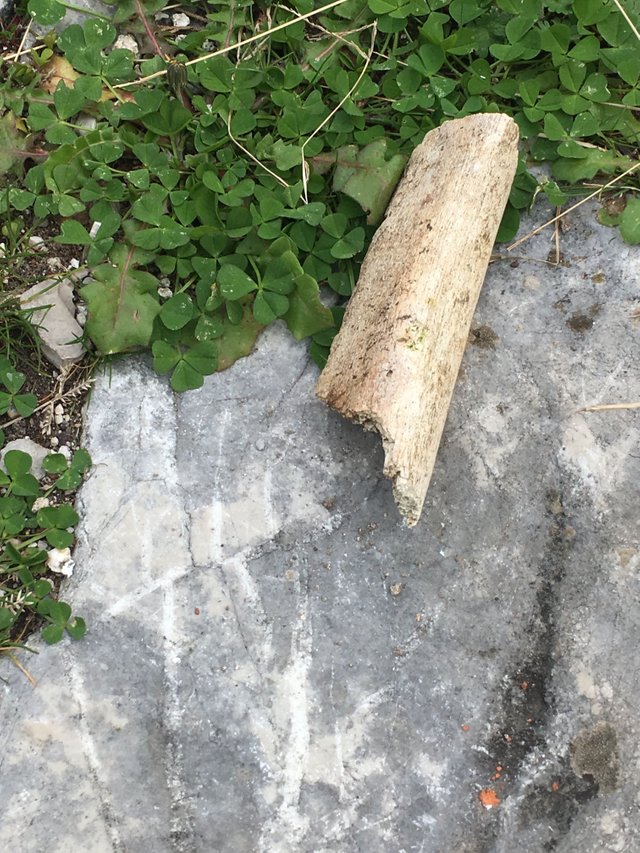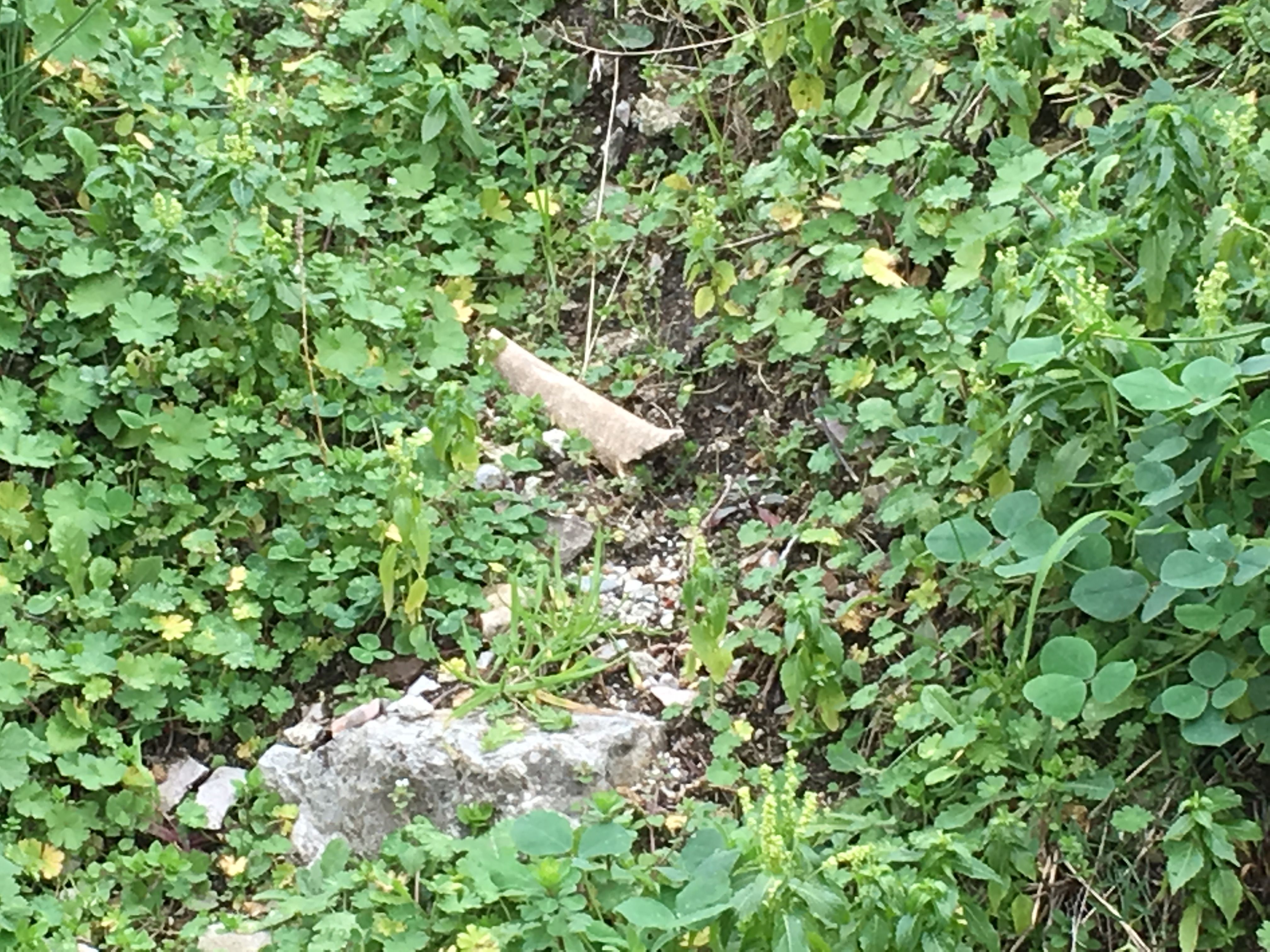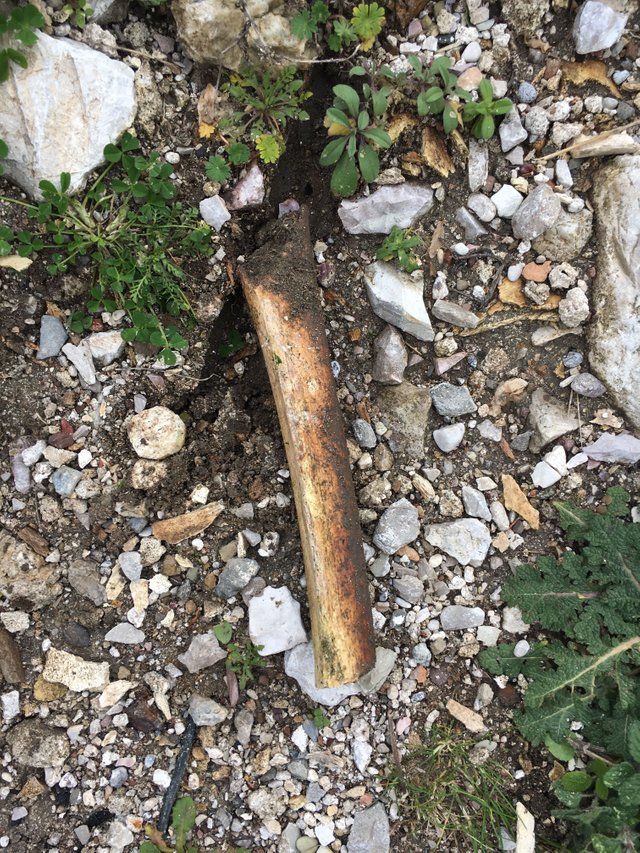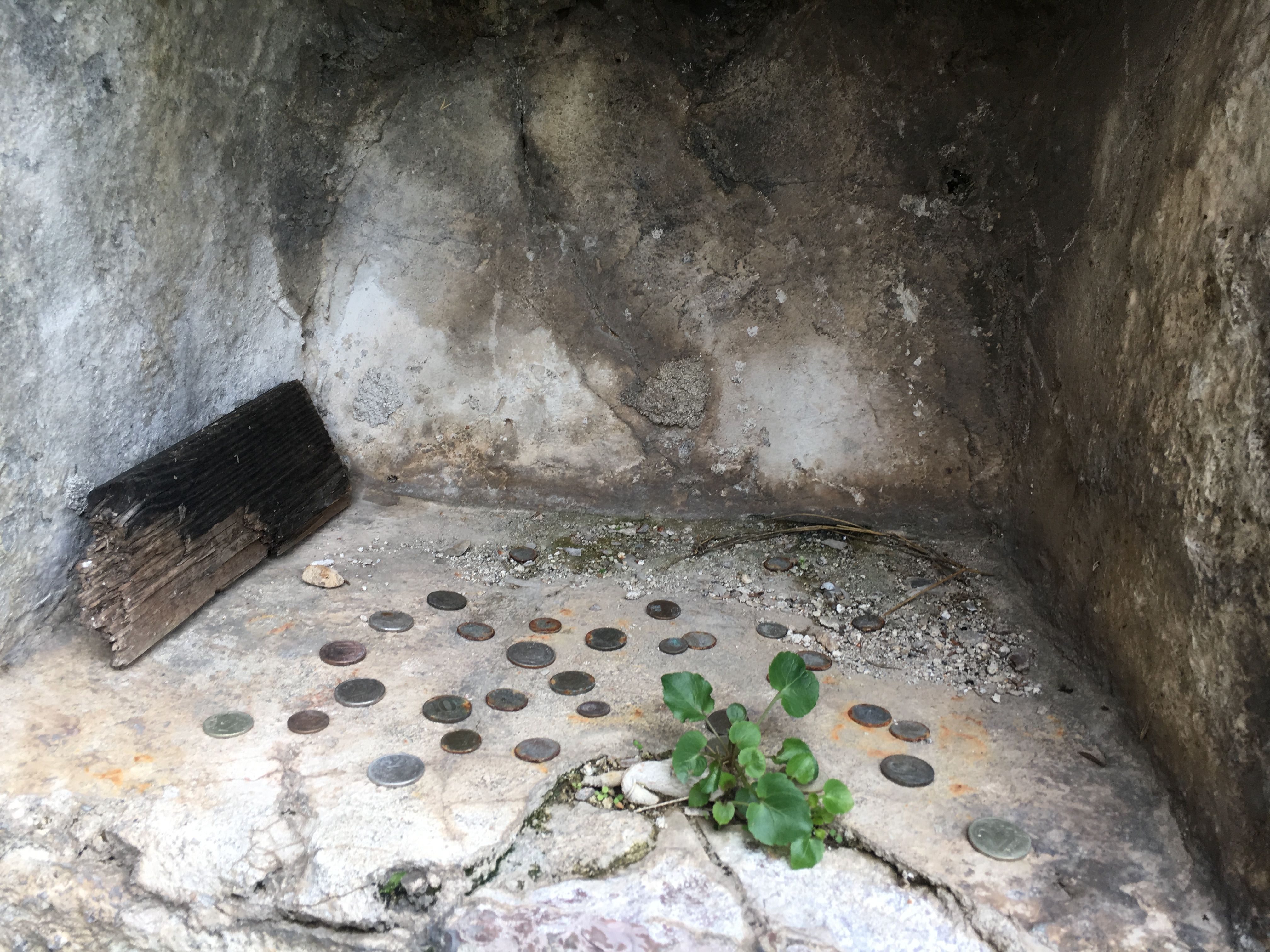 In a further tour, we went to the Turkish bath, which was not so preserved, but the cold and moisture could still be felt.
Within the fort there are many museums in which many parts and fragments of it are preserved.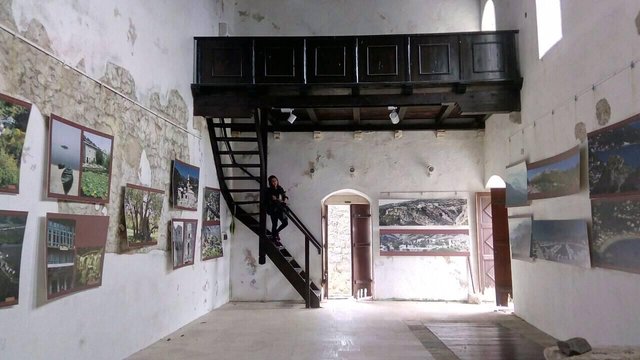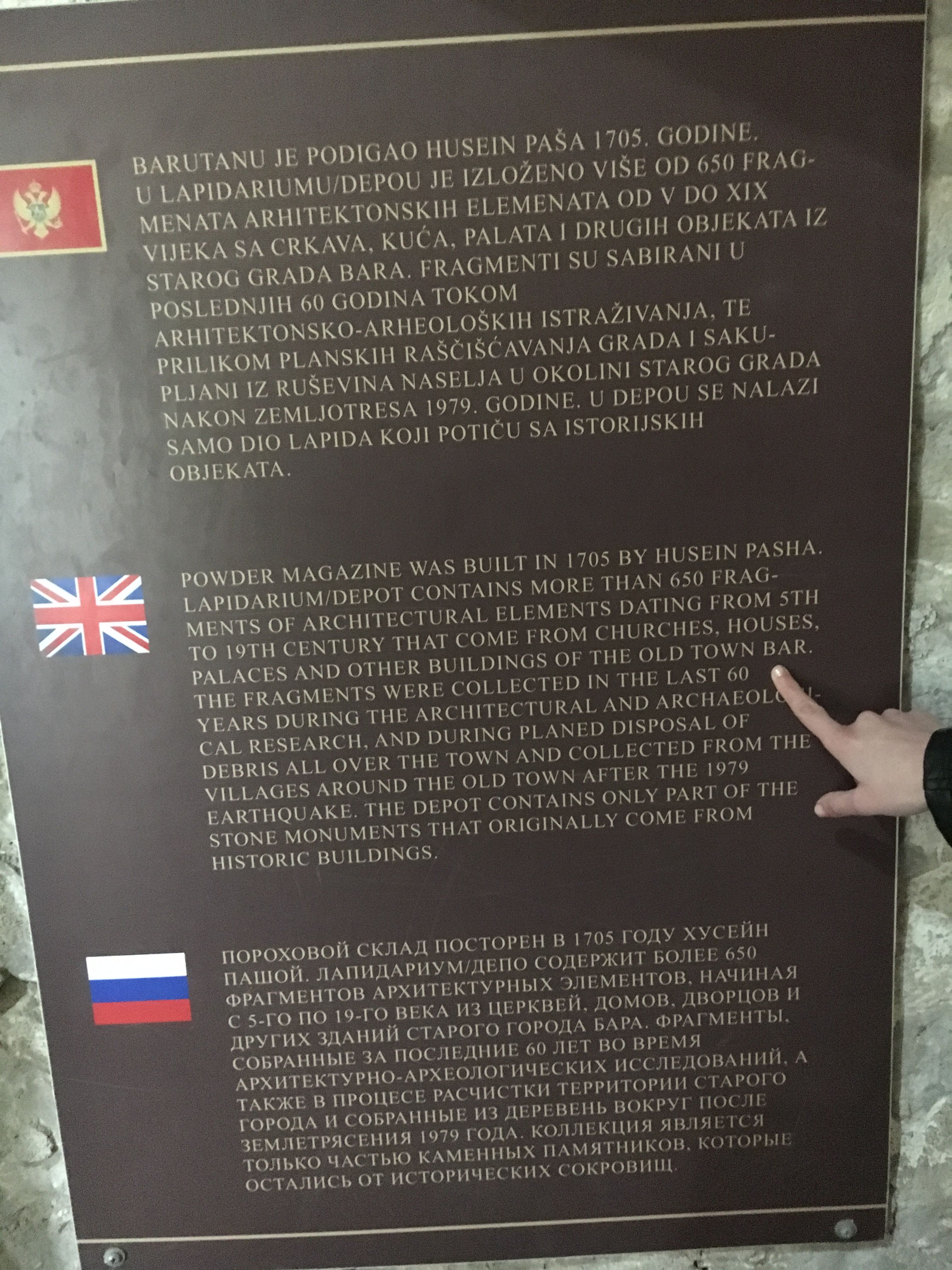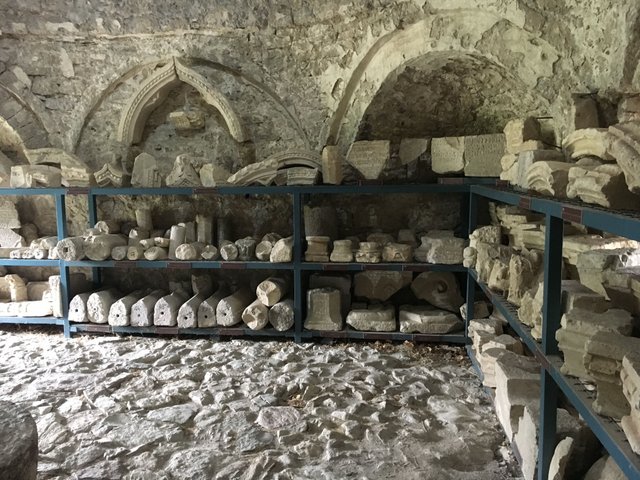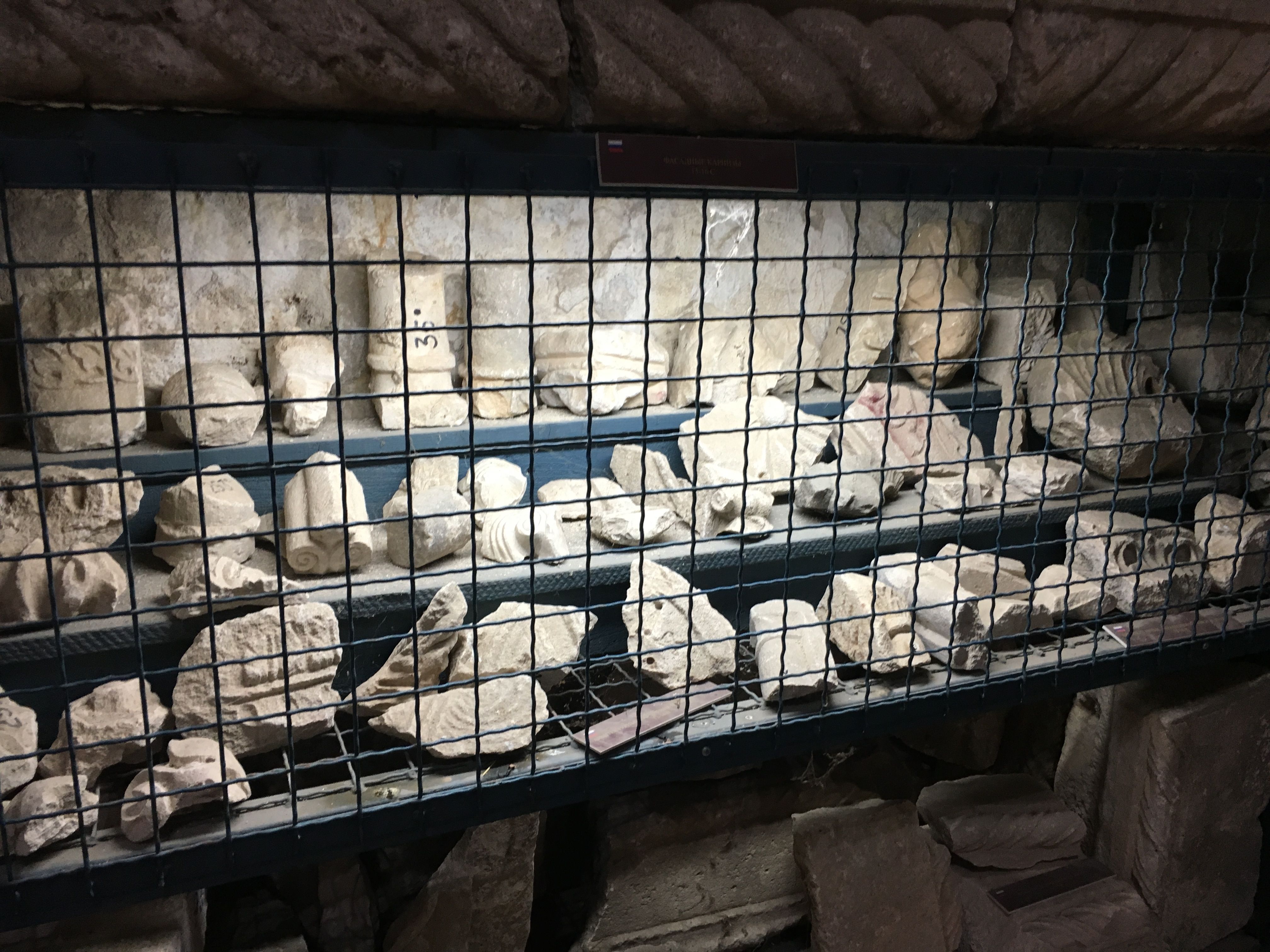 The post part of the fortress is like a castle, everything was covered with greenery, flowers, olives, many city gates could be seen, and everything impacted on us, so we felt like we were in another time.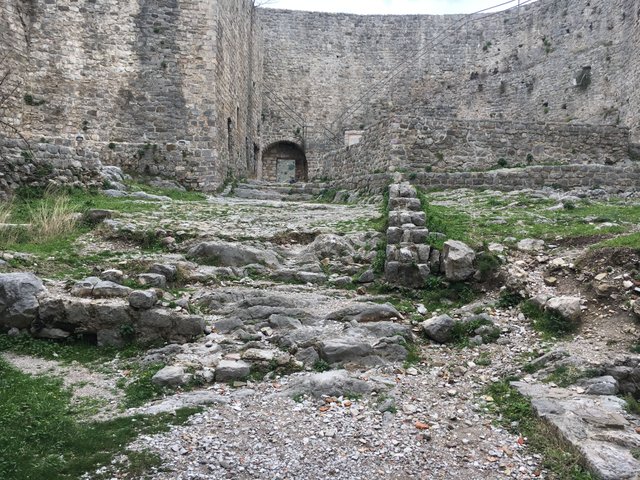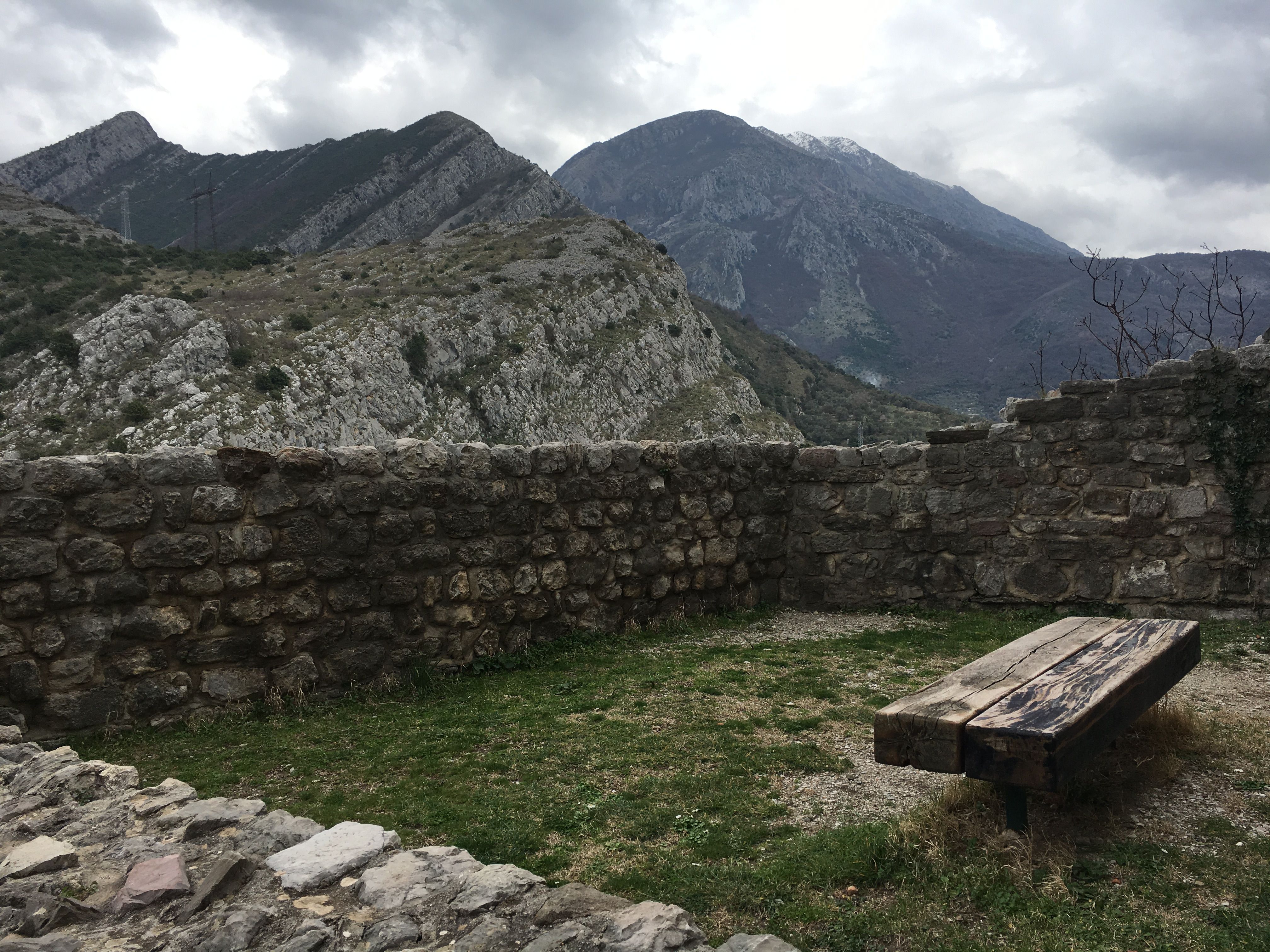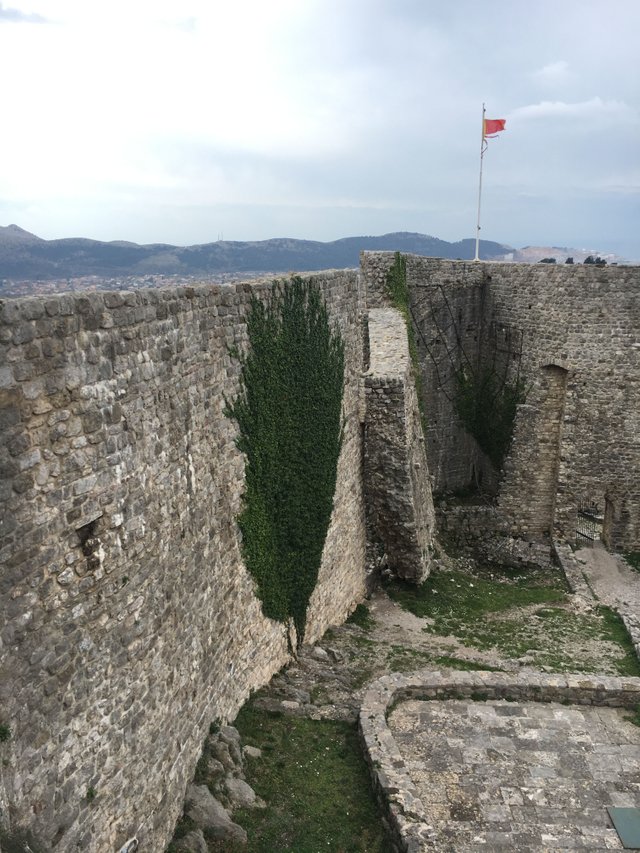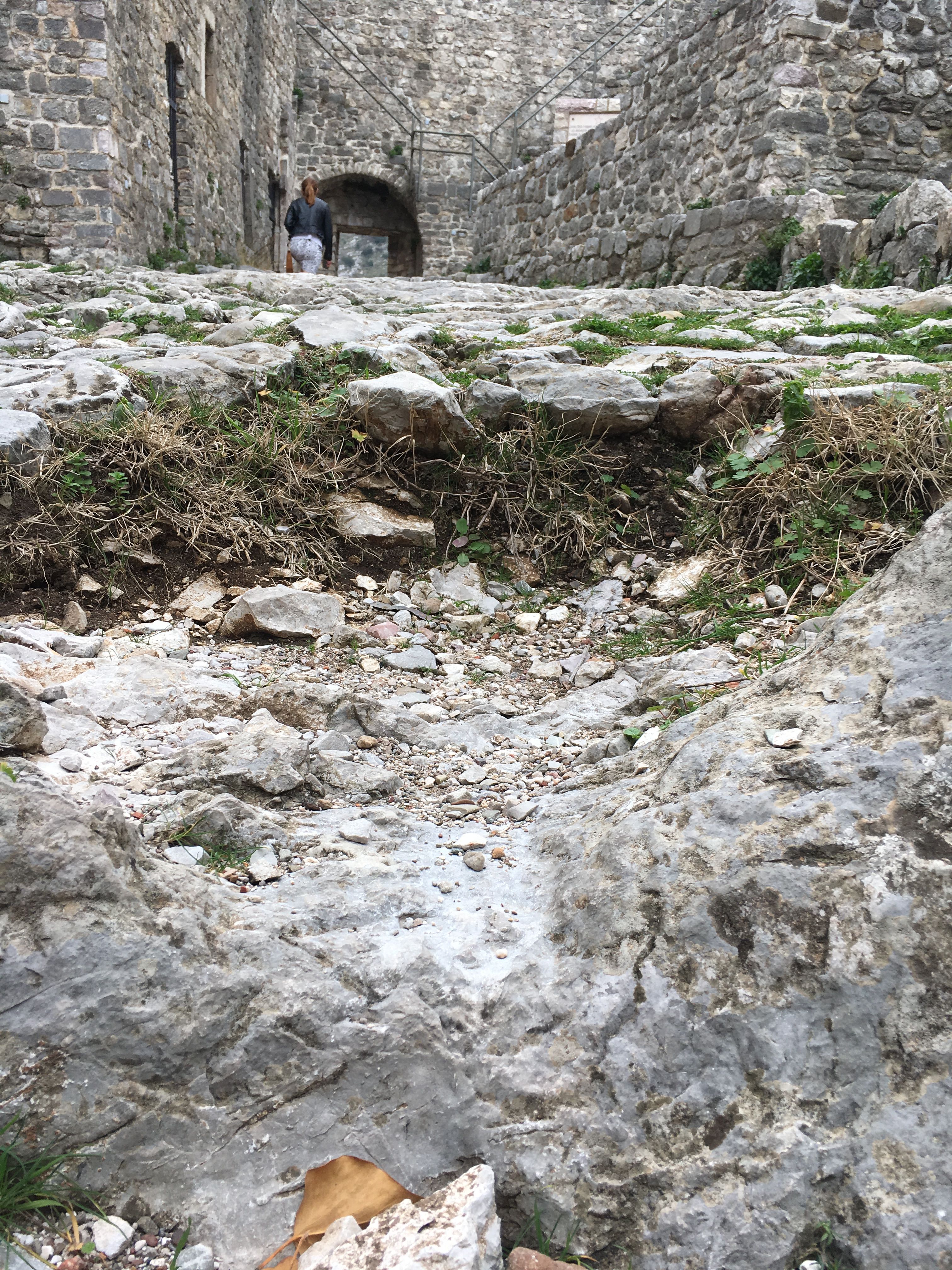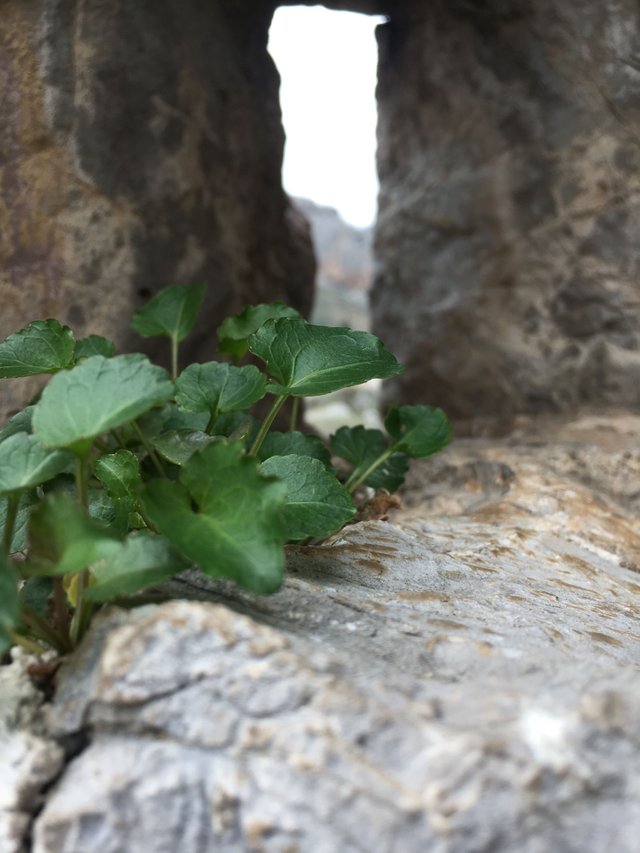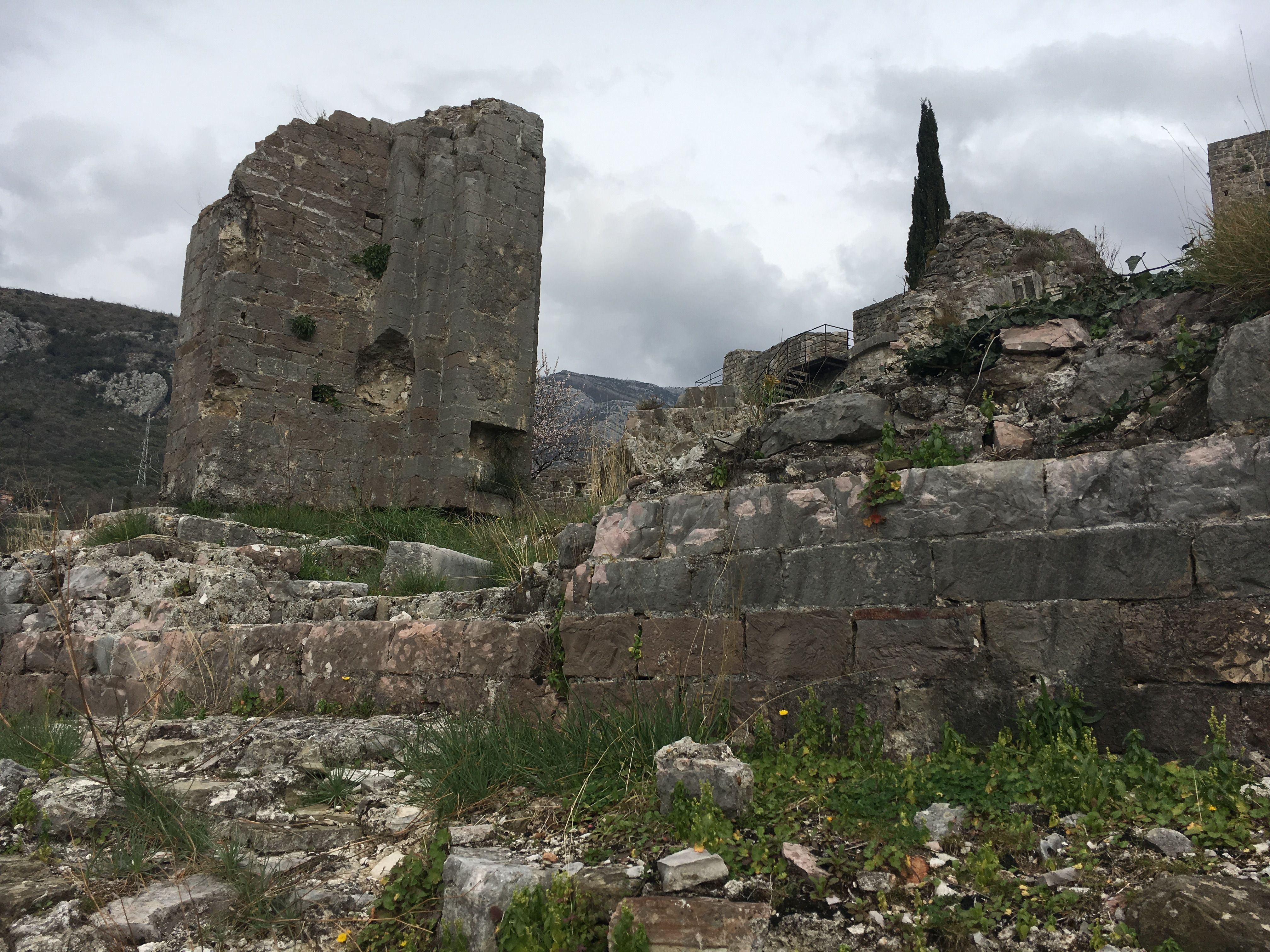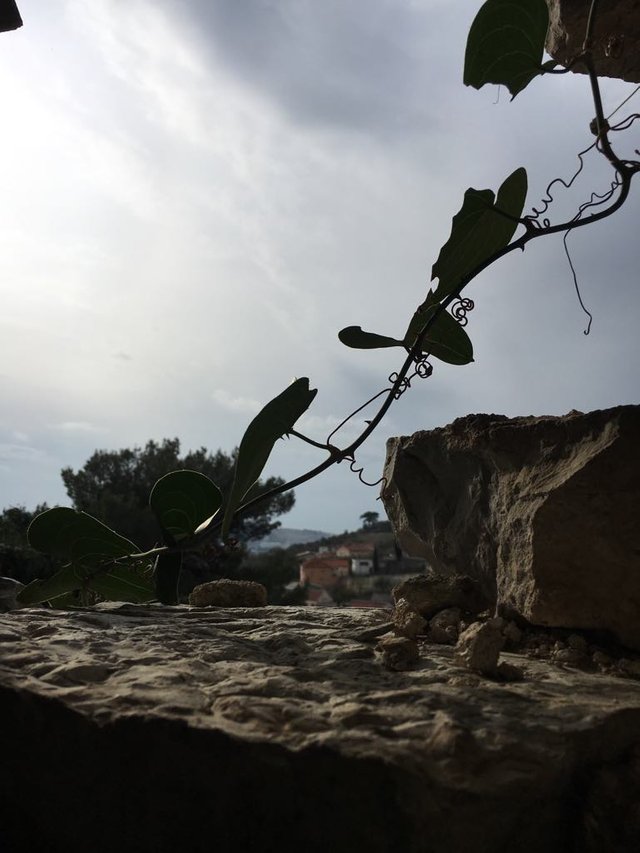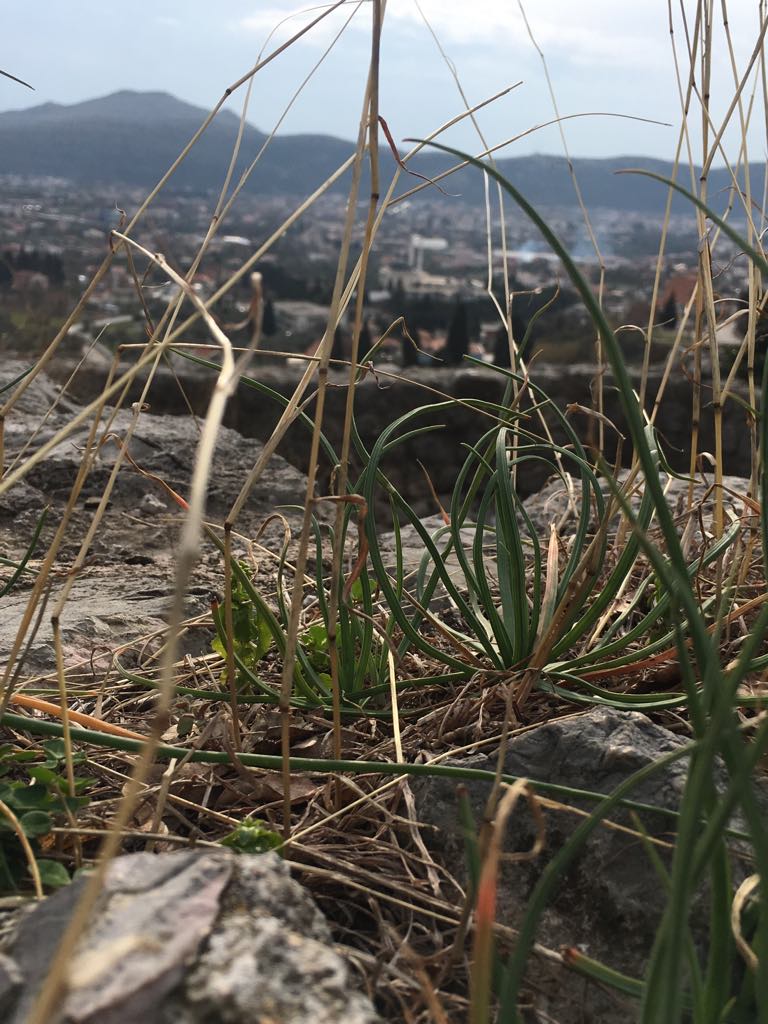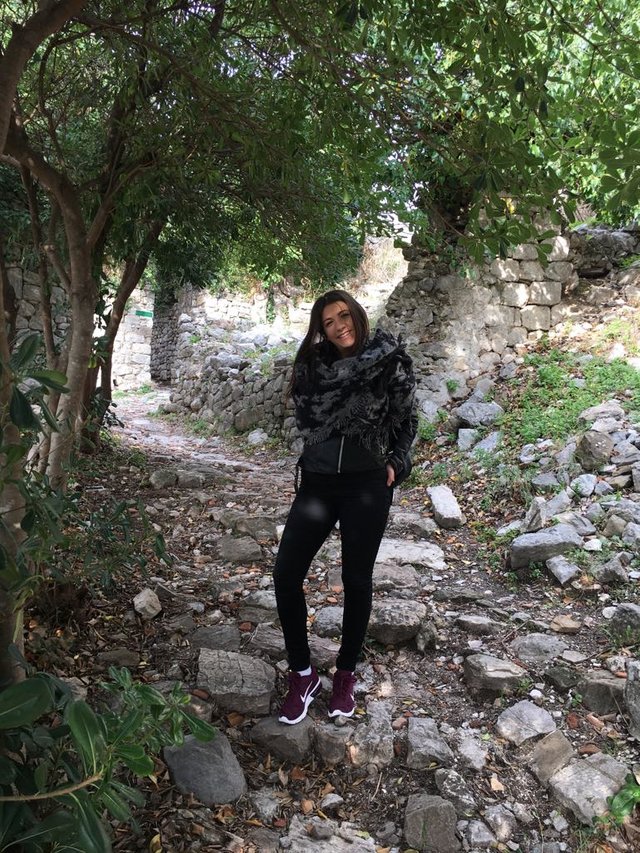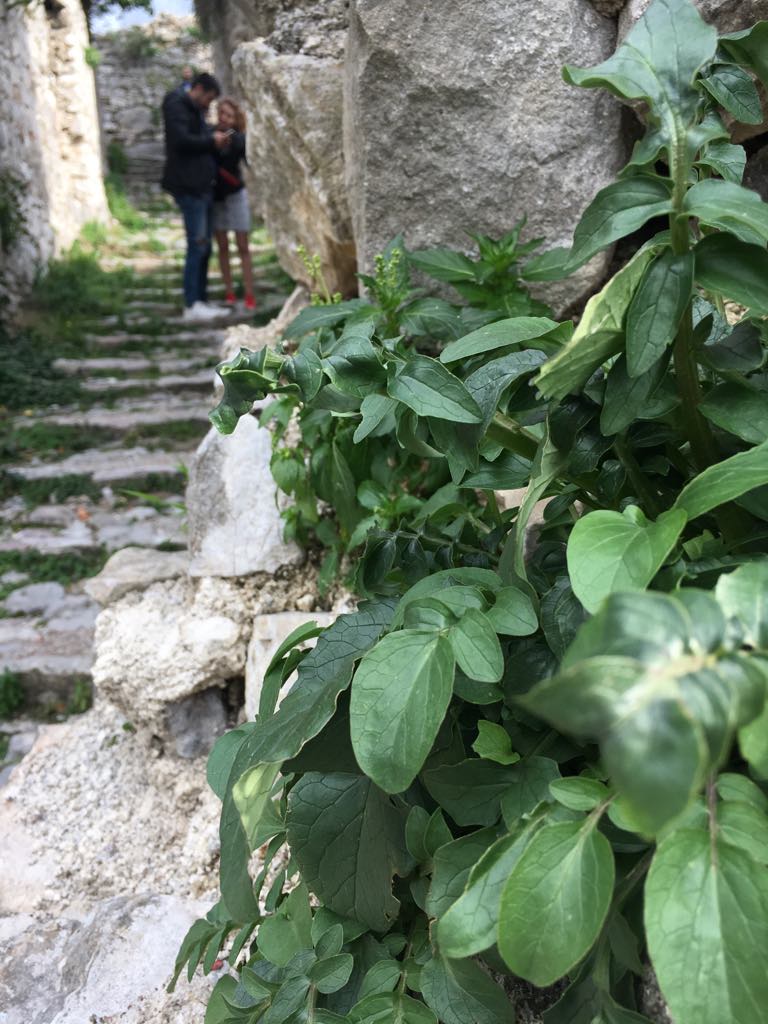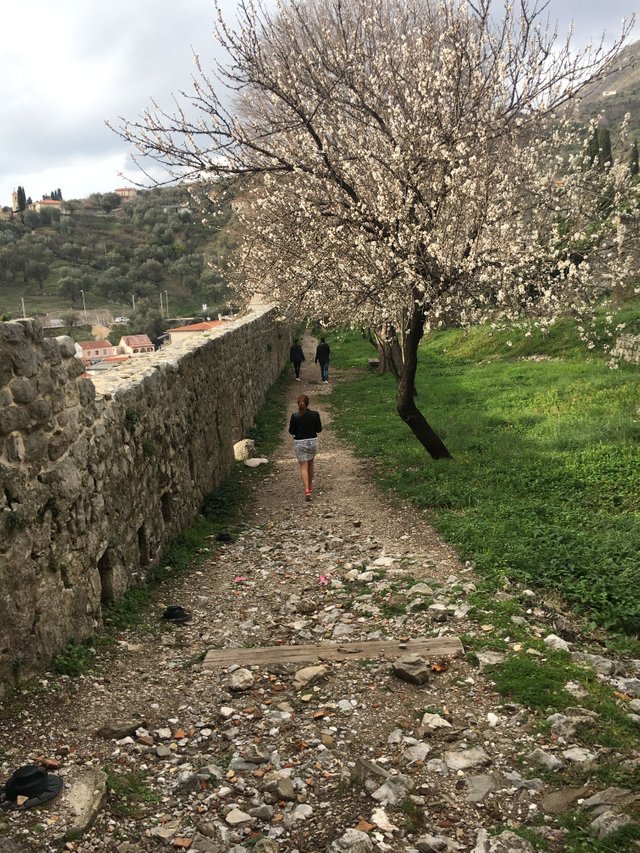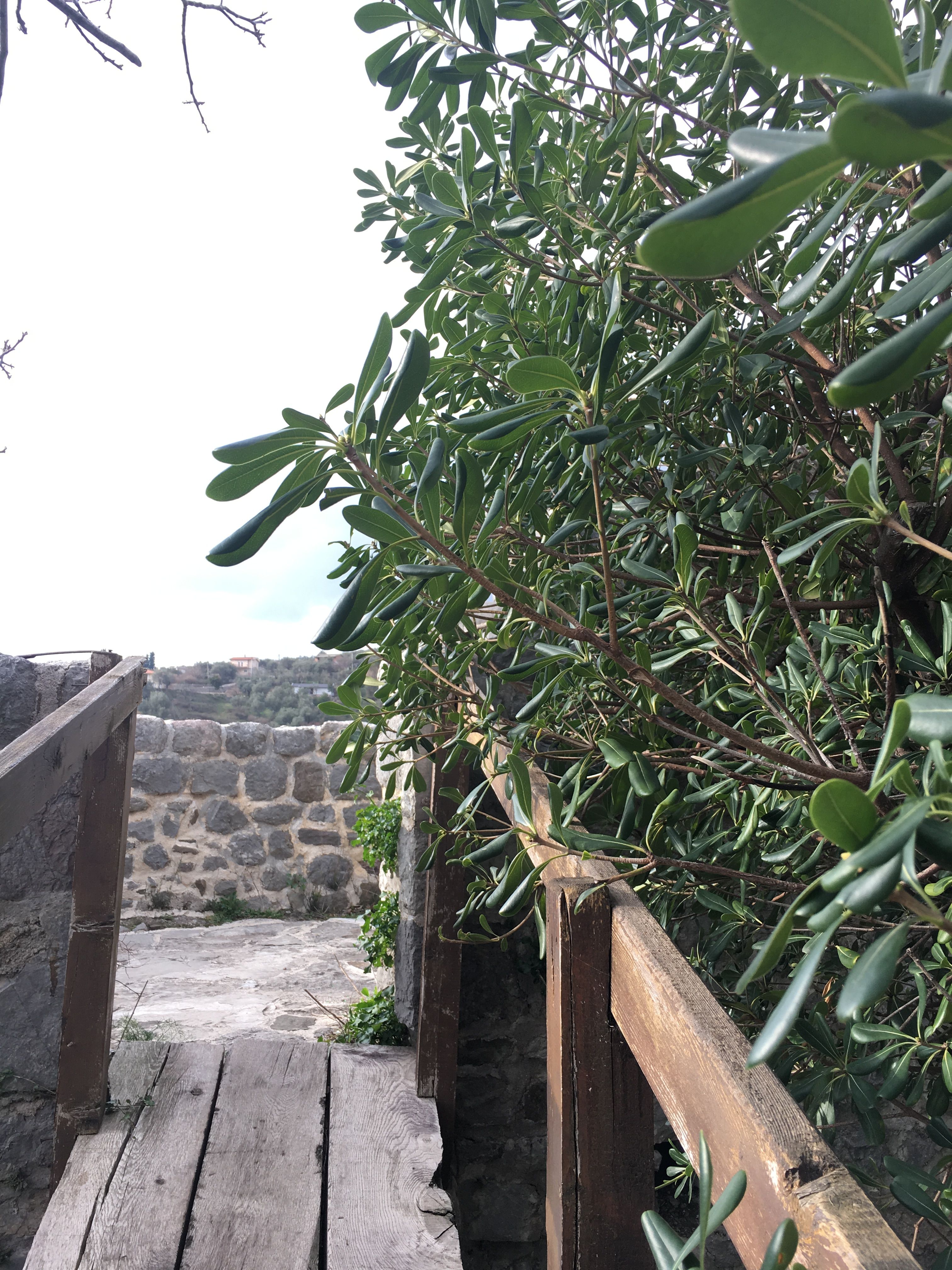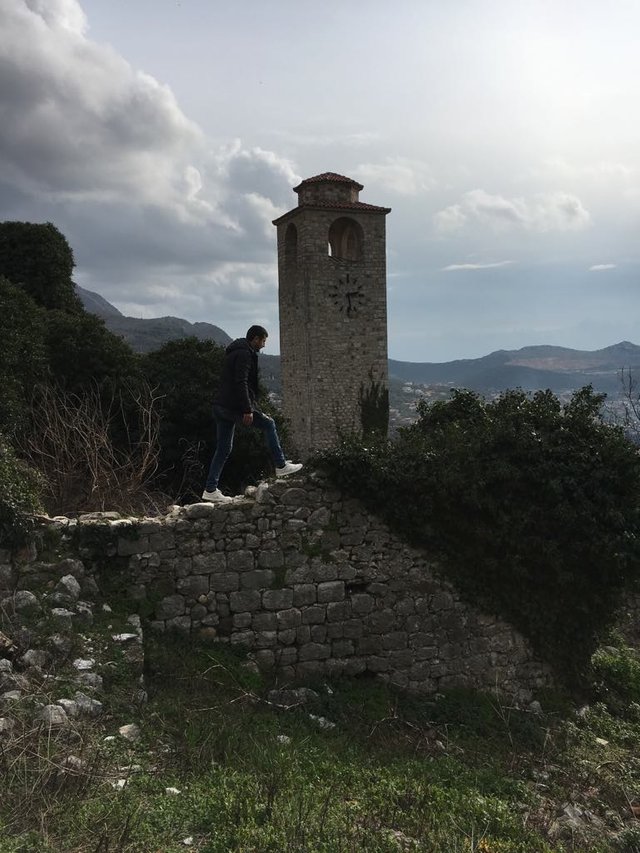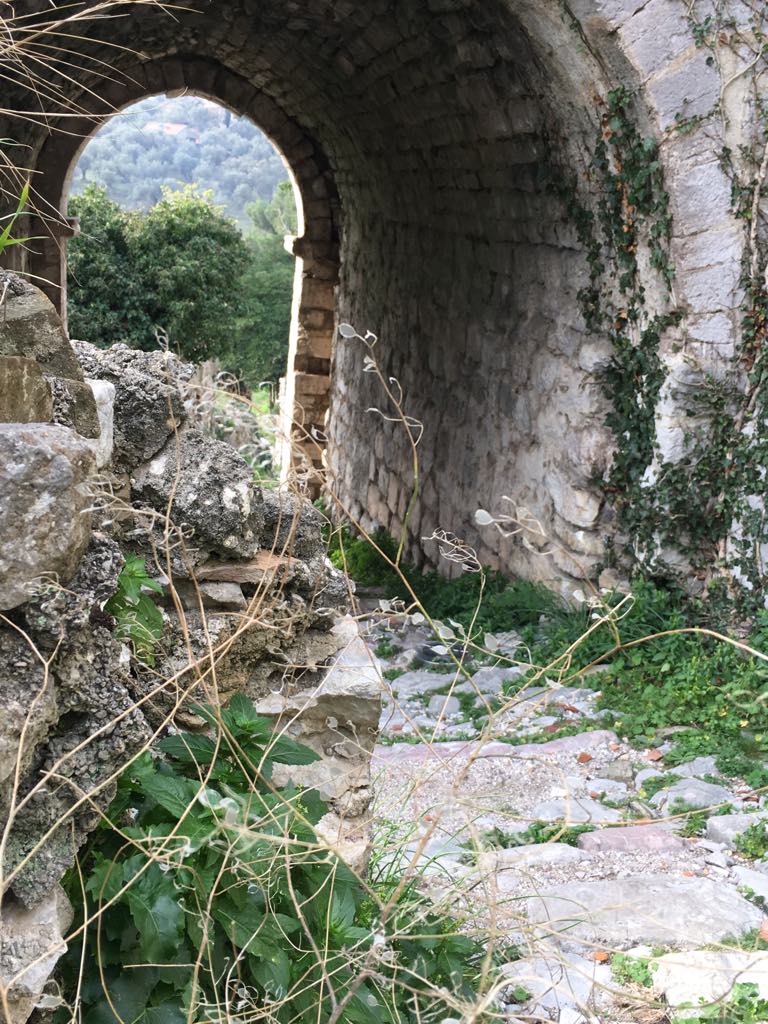 After visiting the fort, we decided to drink Turkish coffee in one of the cafes in the old town. I can tell you this is the best coffee I've ever tasted.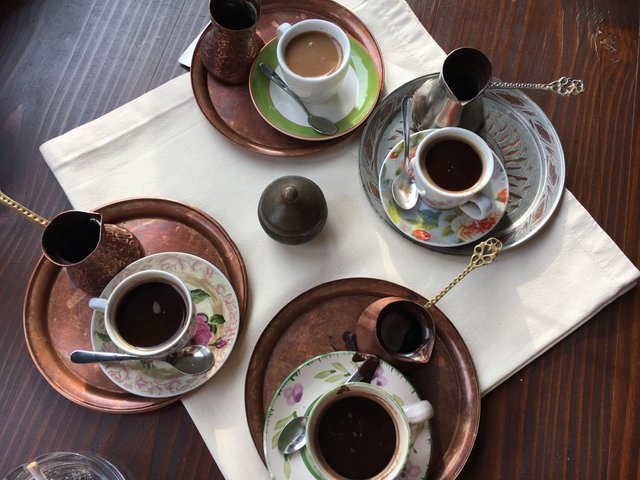 The next day in Bar was rainy, so we spent the night playing social games, above all - yahtzee.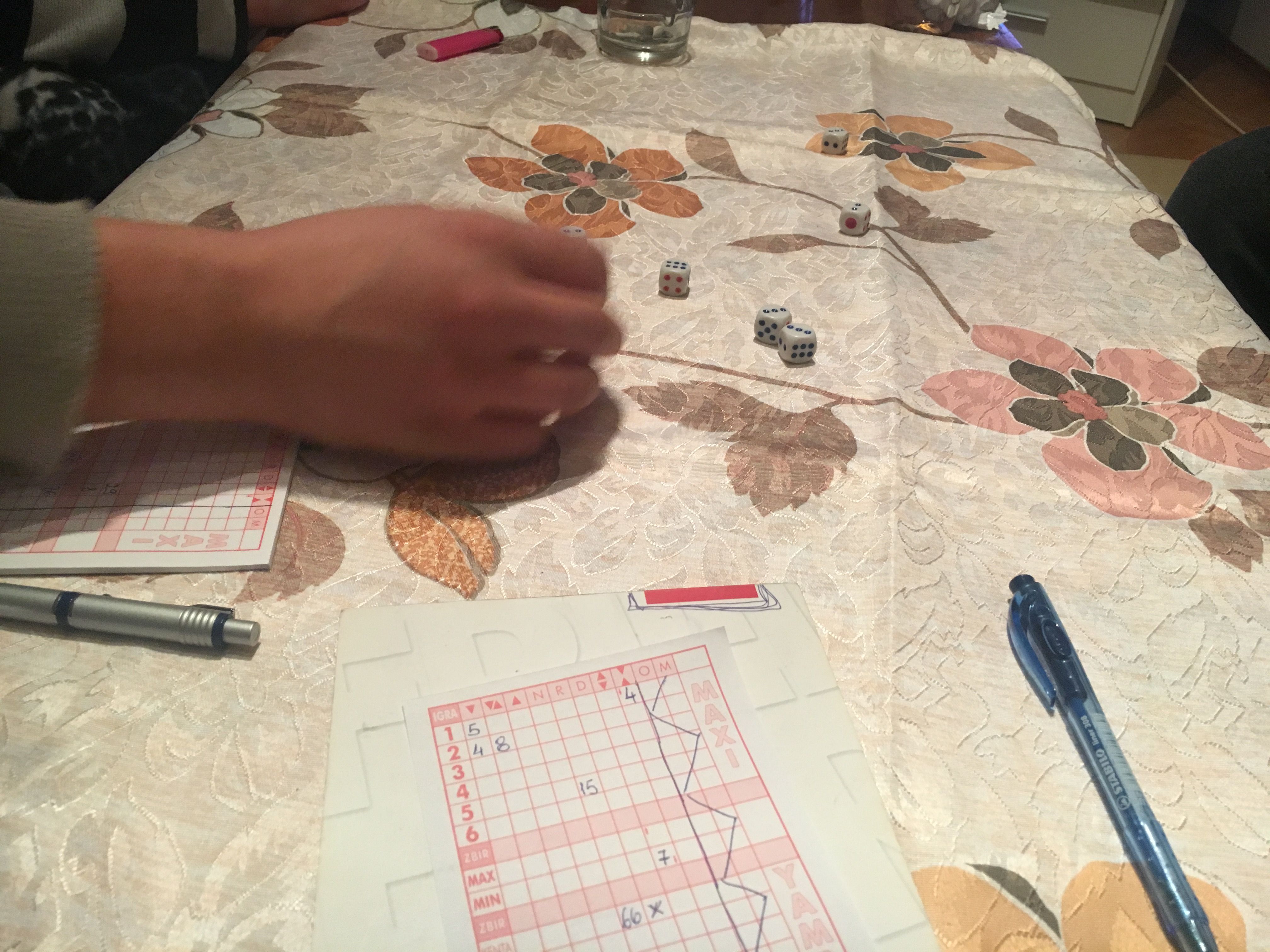 For me this was one of the most beautiful journeys and I would recommend everyone that in the wintertime, instead of visiting a mountain, to go to a coastal destination because you certainly will not regret.