Enjoy some fun from my visit at Phantasialand in Germany.
See people at famous Taron high speed roller coaster.
---
See people flying by
This is how fast people "fly by" if you watch them from the ground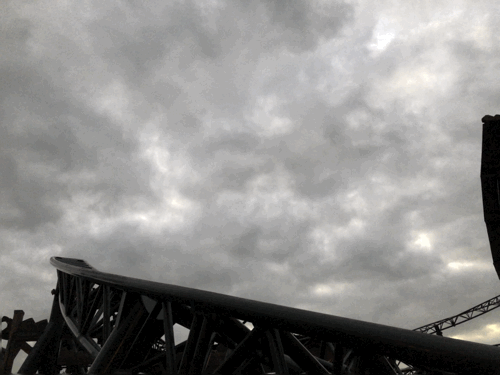 ---
What is Phantasialand?
Phantasialand is a theme park in Brühl, North Rhine-Westphalia, Germany that attracts approximately 2 million visitors annually.
Opened 1967
The park Phantasialand was opened in 1967 by Gottlieb Löffelhardt and Richard Schmidt.
Although starting as a family-oriented park, Phantasialand has also added thrill rides, especially during recent years.
---
They are crying!
Yes whenever the Taron rollercoaster passes by, the people are crying - I guess it is always a nice mix of be frightening and having to much fun.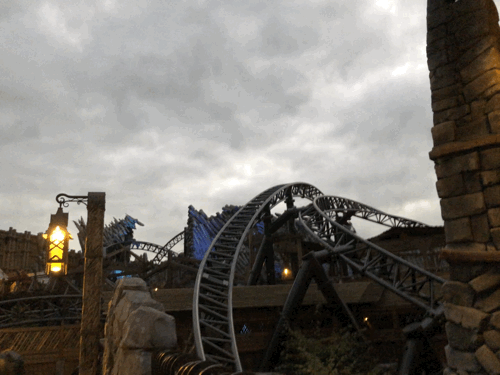 ---
What is Taron?
Taron is a multilaunch steel roller coaster located at Phantasialand in Germany.
It is the fastest and longest multi-launched roller coaster in the world.
Means, whenever you think the roller coaster will stop - you are wrong - as there is another starting point where you speed up dramatically fast. Taron opened on 30 June 2016.
---
A 360 degree ride at Taron
At my research for this post I found this 360 degree Video of a ride at Taron. So, grab your Smartphone and watch this while moving to all the different views.
---
How is this ride?
All looks so peaceful and than somebody checks is your seat is fixed with this metal connection that is fixing you into the seat.
Than, Upon departure from the station, the train makes a slow U-turn onto the launch track that is parallel with the station.
The Start
Once clear, the train is launched without warning to a speed of 70 mph. The layout is woven between the surrounding buildings and structures of Klugheim, and through tunnels.
The ride
The riders aboard the train narrowly miss walls of faux rock faces and waterfalls. During the course of the ride, the train crosses over or under its own track 116 times at 58 intersecting track points, more than any other launched roller coaster in the world.
2nd Launch
The second launch section is in the lowest point in the canyon and it is taken without pause, accelerating the train to its top speed of 72.7 mph, making Taron the fastest multilaunch coaster in the world!
---
My damn hard job
For the Microsoft Certified Trainer Summit 2018, wich is a conference we just do this week, it was my job to do a live Moderation while driving on Taron.
Enjoy @detlev trying to speak on Taron here

---
More travel with @detlev
Since I remember I love traveling and visiting other countries and continents. This series starts with my travel to Berlin in summer 2017 and will get soon more new and old travel stories.
Yes, I've been to all this places!
More destinations
Stay tuned for my next "Travel with @Detlev" to Zurich, Vienna, Hamburg, Bali and the Ostrich farm and much much more.
---
---
---