During my recent visit to Iceland, while driving along the Ring road, I encountered many waterfalls. Each and every one of these is unique and beautiful.
While driving along, I saw many single houses, far away from city. My first thought was how do they live? Dont they have to drive a long way for supplies and such?
A lot of such individual houses are self-sustained and many have waterfalls also in their private property, generating power and a source of water for the house. You can only watch these waterfalls from far away. To go near the waterfall, you have to get the permission of the owners.
Nevertheless, here I will illustrate about a waterfall which is a tourist hotspot, Seljalandsfoss waterfall. A legend states that long time ago, a viking had hidden treasure behind this waterfall.
Well was the treasure found? It is not known. But I would sure like to get my hands on that treasure!!
Sounds interesting!? What makes this waterfall unique is, that you can walk around and get to behind of this waterfall, and stay hidden (but extremely wet).
Seljalandsfoss waterfall from the front: Looks like a normal waterfall, doesnt it!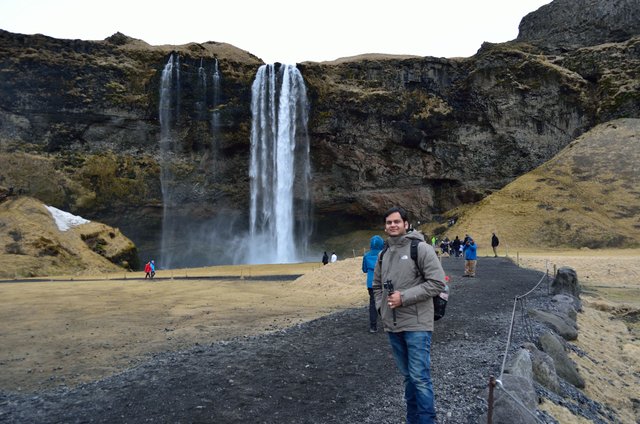 On closer look, the path which leads to behind the waterfall is more noticeable.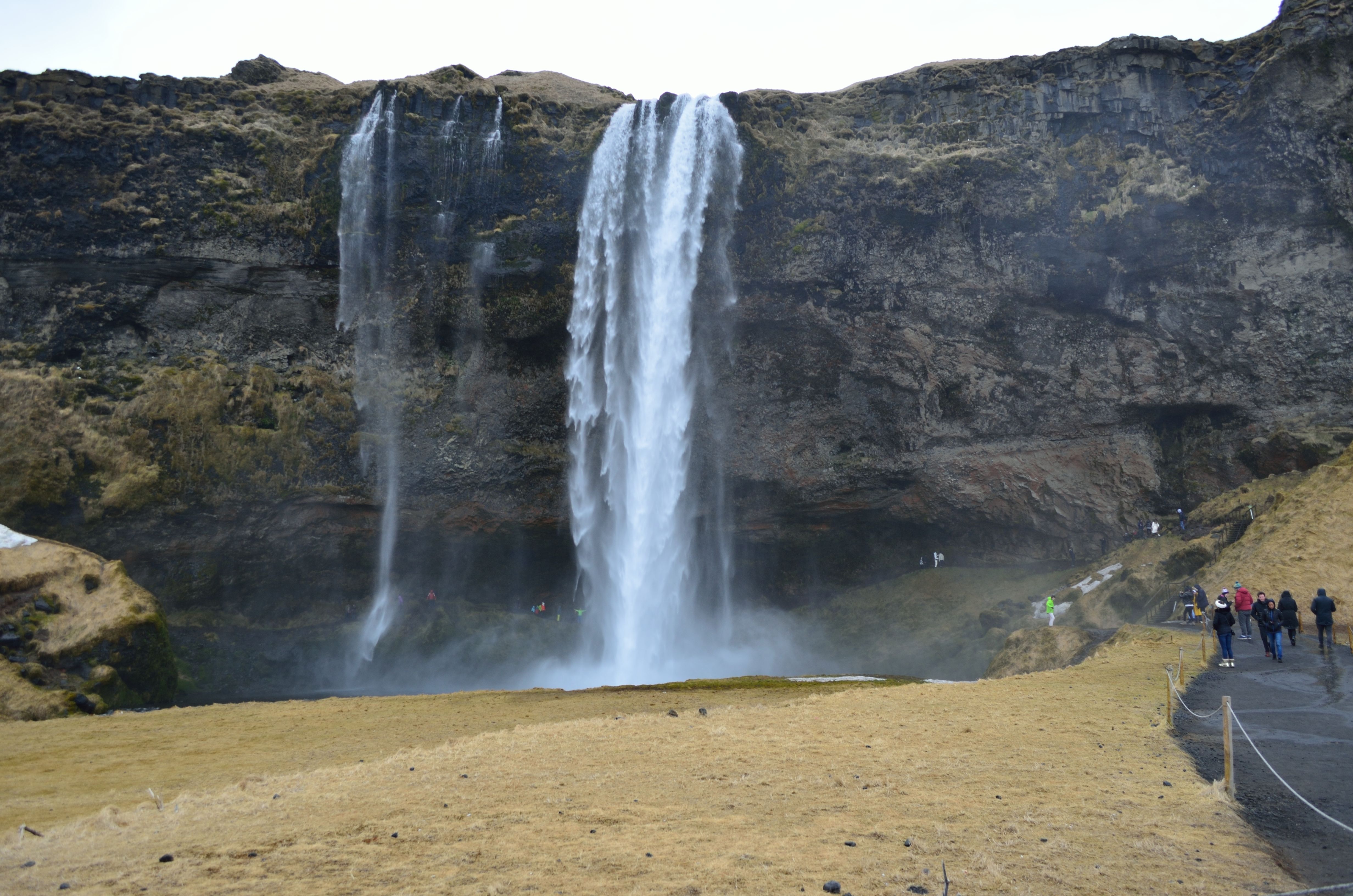 SURPRISE!! Now I am behind the waterfall!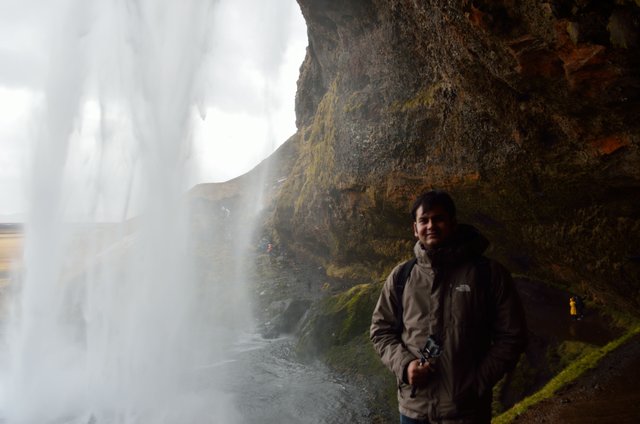 There are two more waterfalls next to it.
One had two fountains coming out of it, water being frozen in snow bank.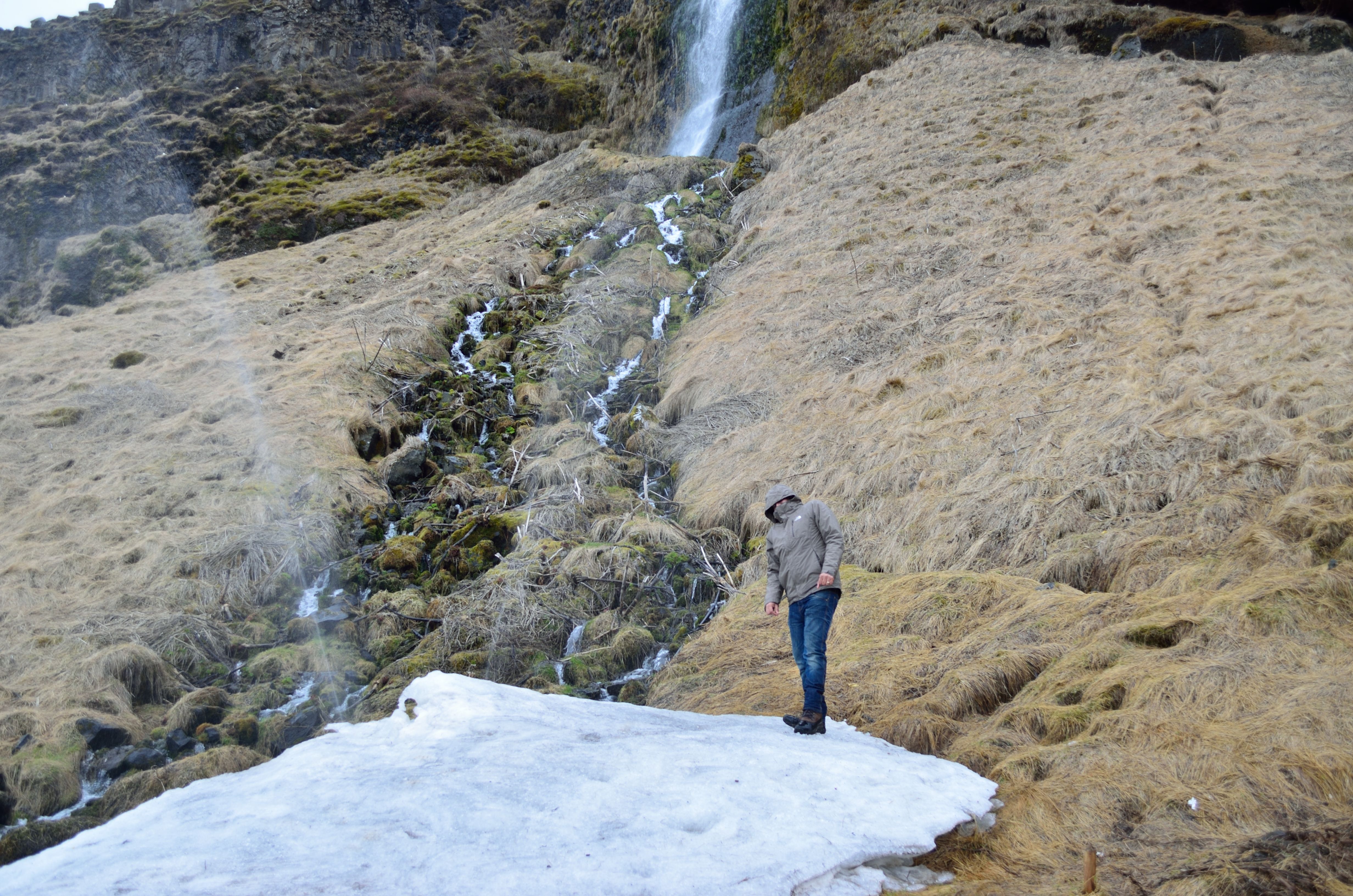 It was fun playing in the waterfall fountain!!
The other waterfall was calm and beautiful too!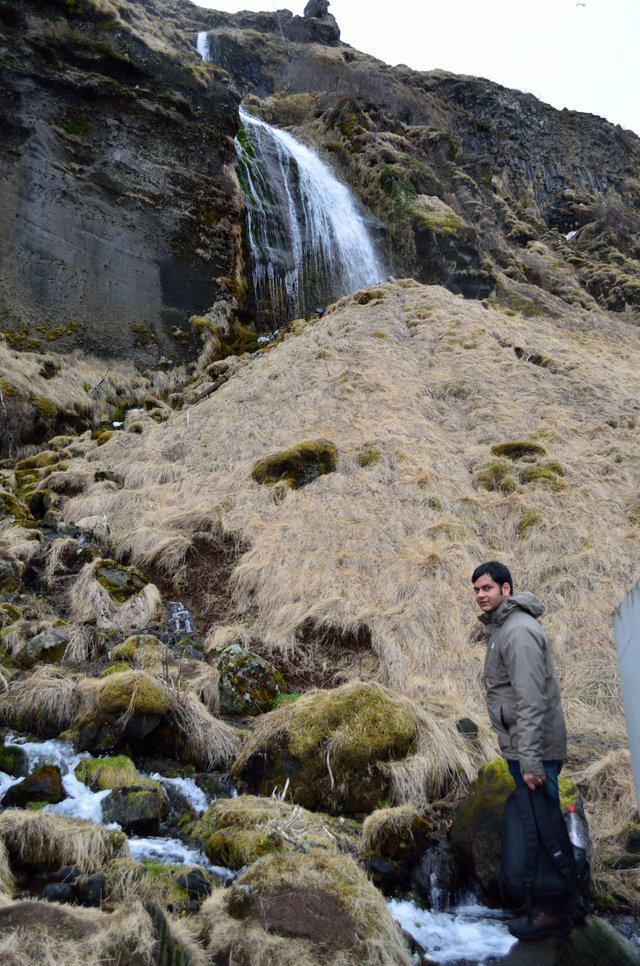 These waterfalls were highlight of that moment for me, well everything in Iceland was.
Please share your thoughts as comments if you liked this post.
Upvote, Comment, Resteem, Follow.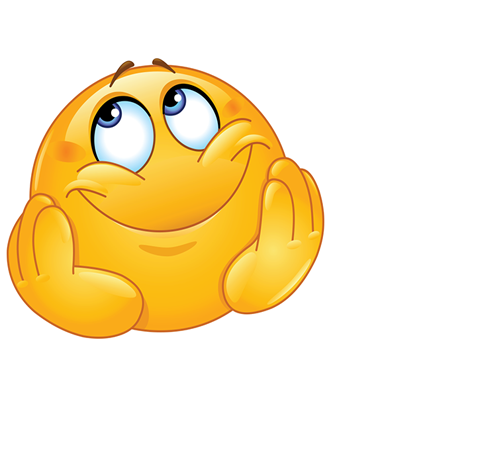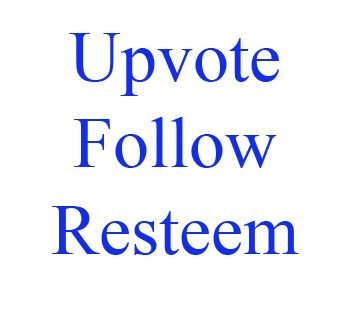 All rights reserved. All images have been taken by me with my Nikon D5100 and Action camera.