I'm writing this blog today about the weekly Sunday street market here in Playa Del Carmen. Every Sunday vendors set up shop in the North end of Playa between Ave 10th and 30th and on streets 54 & 56th. I was surprised to hear that a lot of people have no idea this market exists. This is one of my favourite markets and every week it's growing a little bigger. You can pretty well find anything here and I always find some new and interesting every week. They have fresh fruit, tacos, seafood, ice cream, pork rinds, sweets, chicken, cold juices, candy, phone accessories, electronics, jewelery, clothing, tools, plants, hammocks, household items, vitamins, cotton candy, tattoo's and henna art, sneakers and shoes, furniture, bedding and towels, kitchen stuff, used items, some antiques, used clothing for 20 pesos a piece. I got a beautiful hand-woven blanket for 200 pesos and everywhere else in town they are 500 pesos. My friend found a hand carved Armadillo, so cool for 100 pesos. I also got some cool Mexican Martini glasses for 10 pesos each. This market is really growing and it's starting to attract more and more tourists every week. I hope everyone will check it out help promote local business in our wonderful community.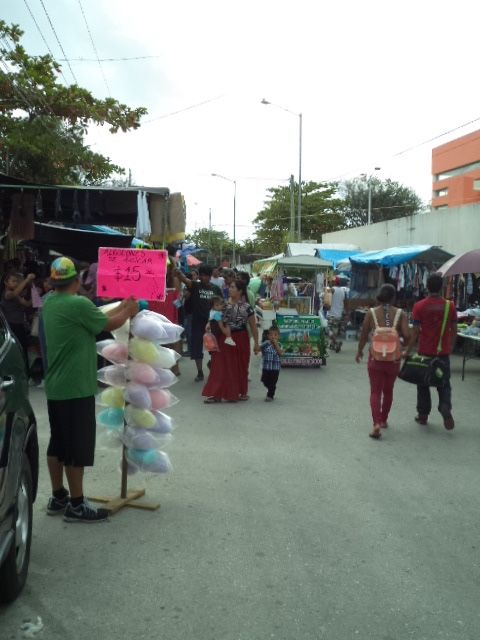 Kitchen supplies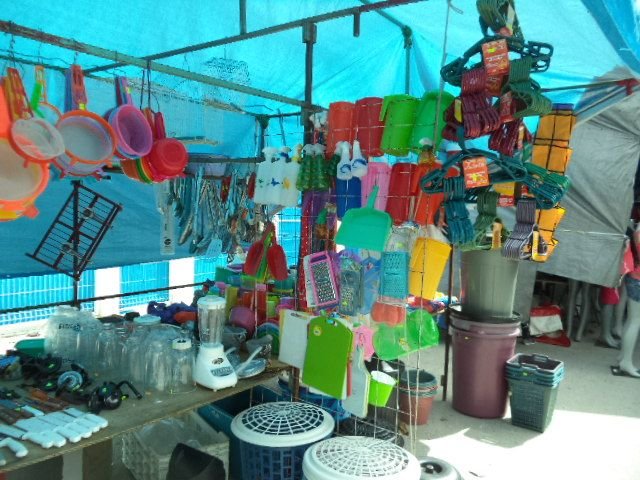 Plants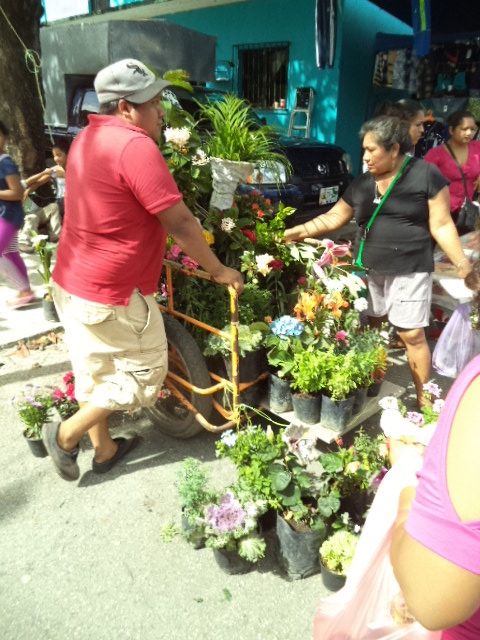 Vitamins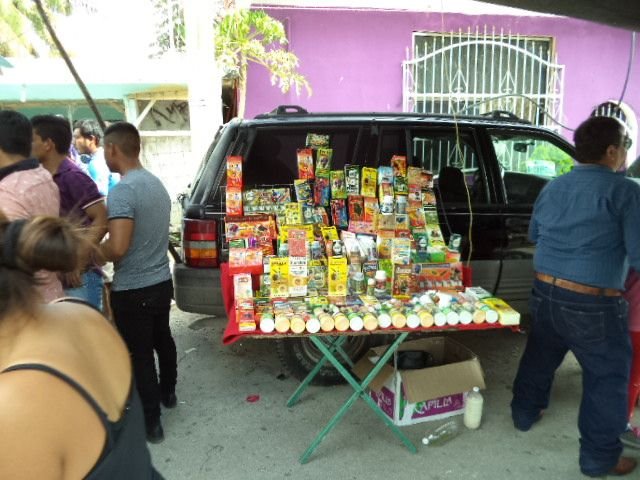 Hammocks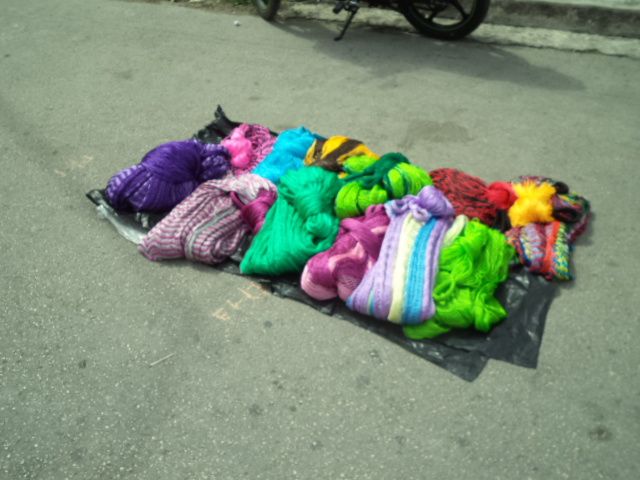 Fresh Fruit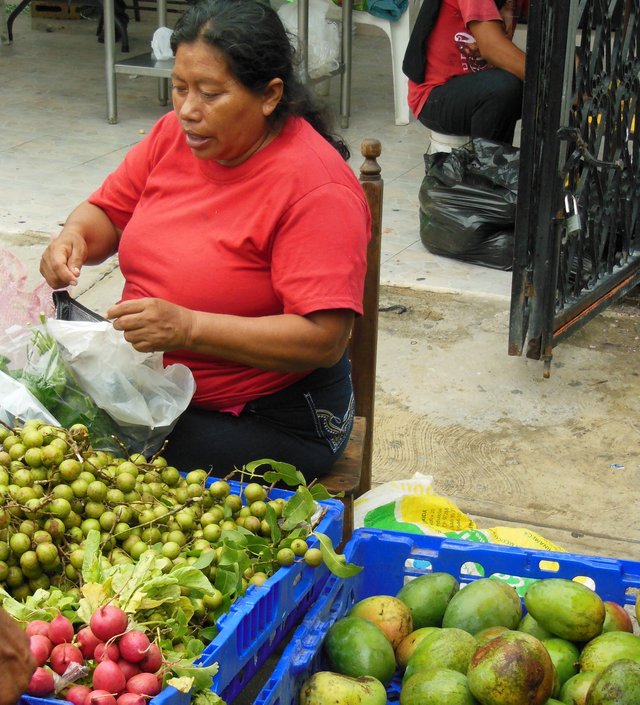 Homemade Mexican Goods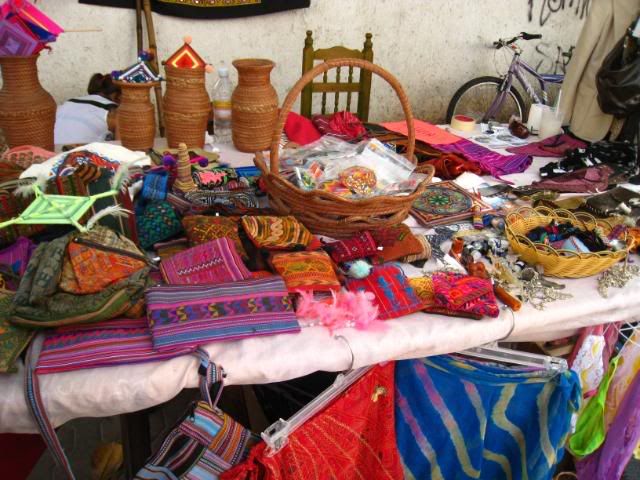 Shoes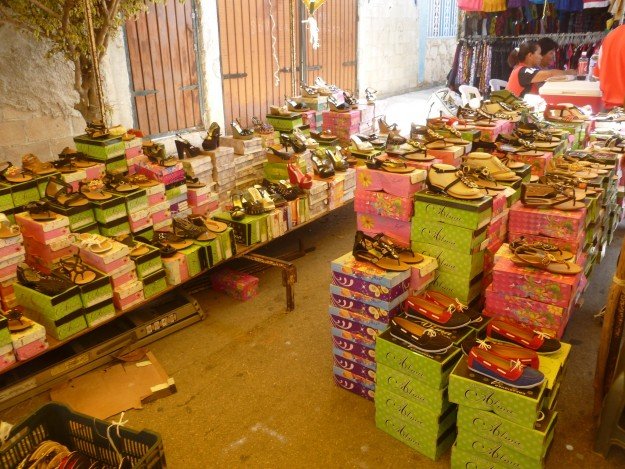 Sneakers and Boots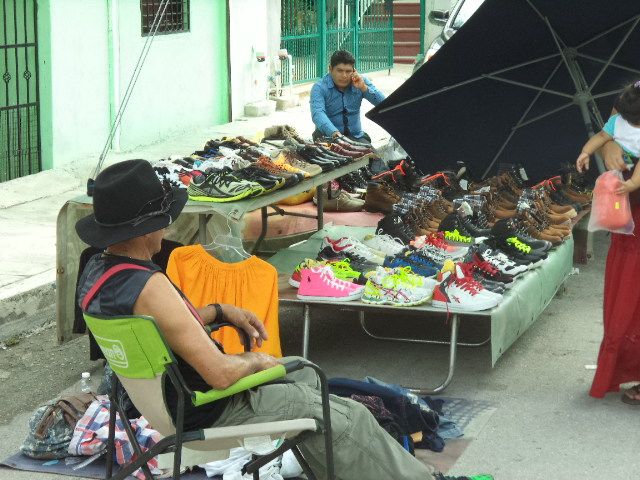 Used items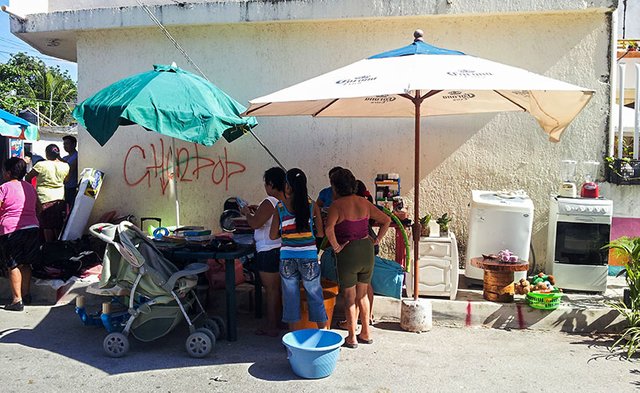 Street view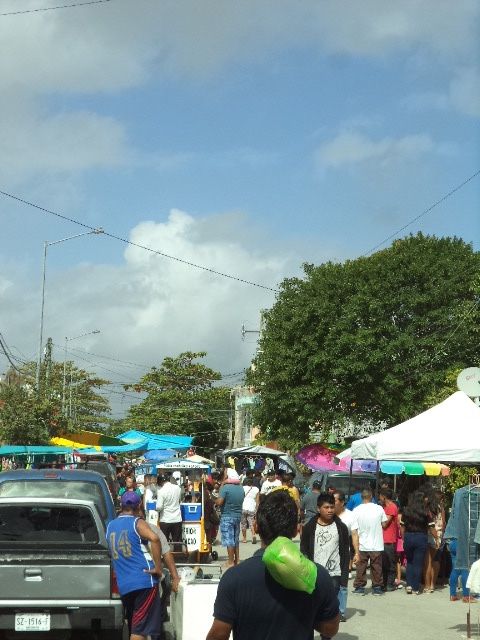 Lots of Tools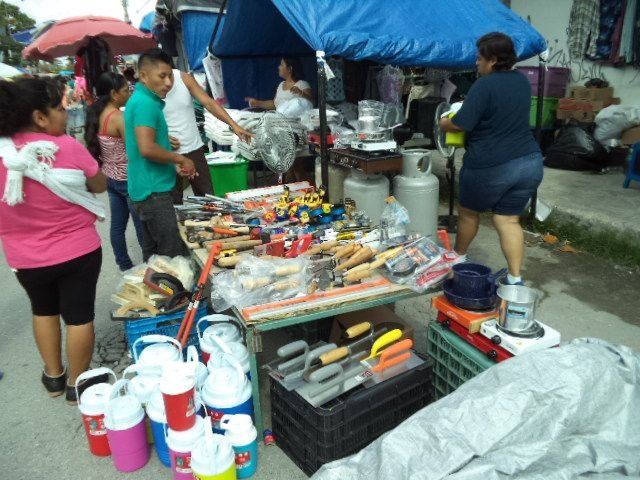 20 Pesos per piece of clothing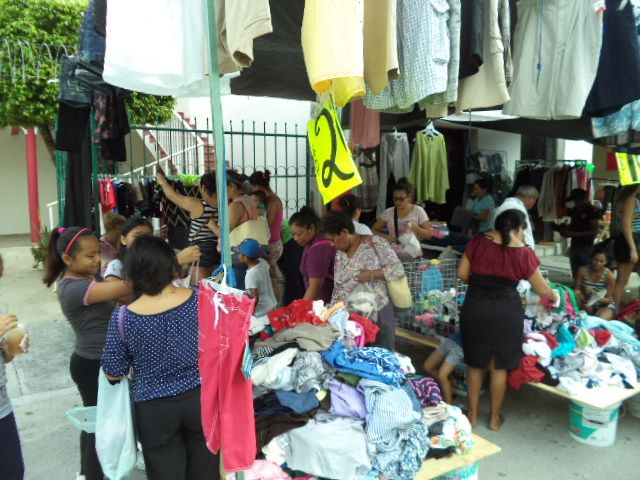 More Plants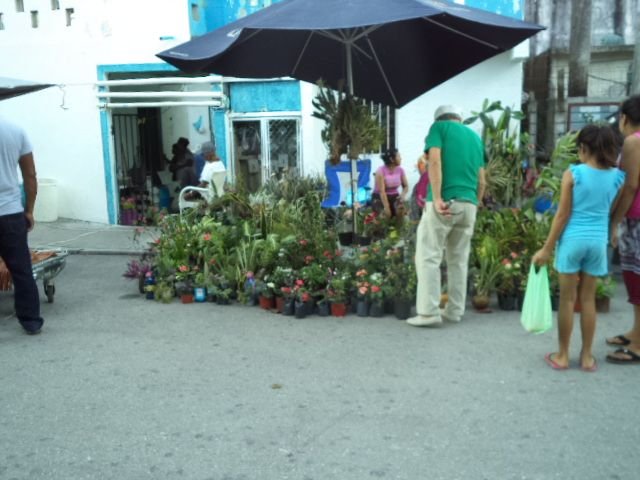 Smelled Delicious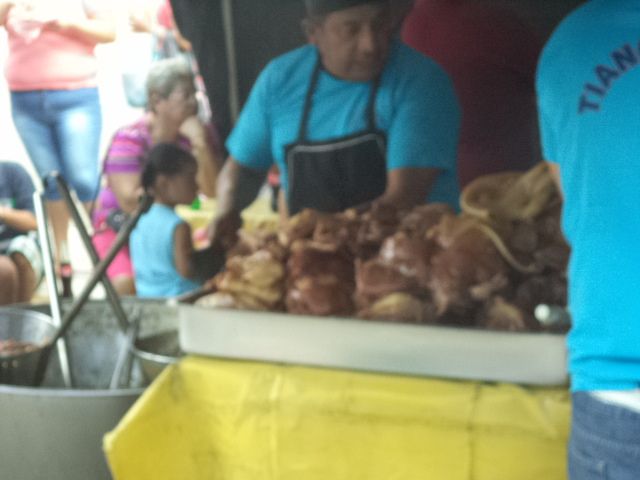 Another street view with beautiful overhanging flowers.