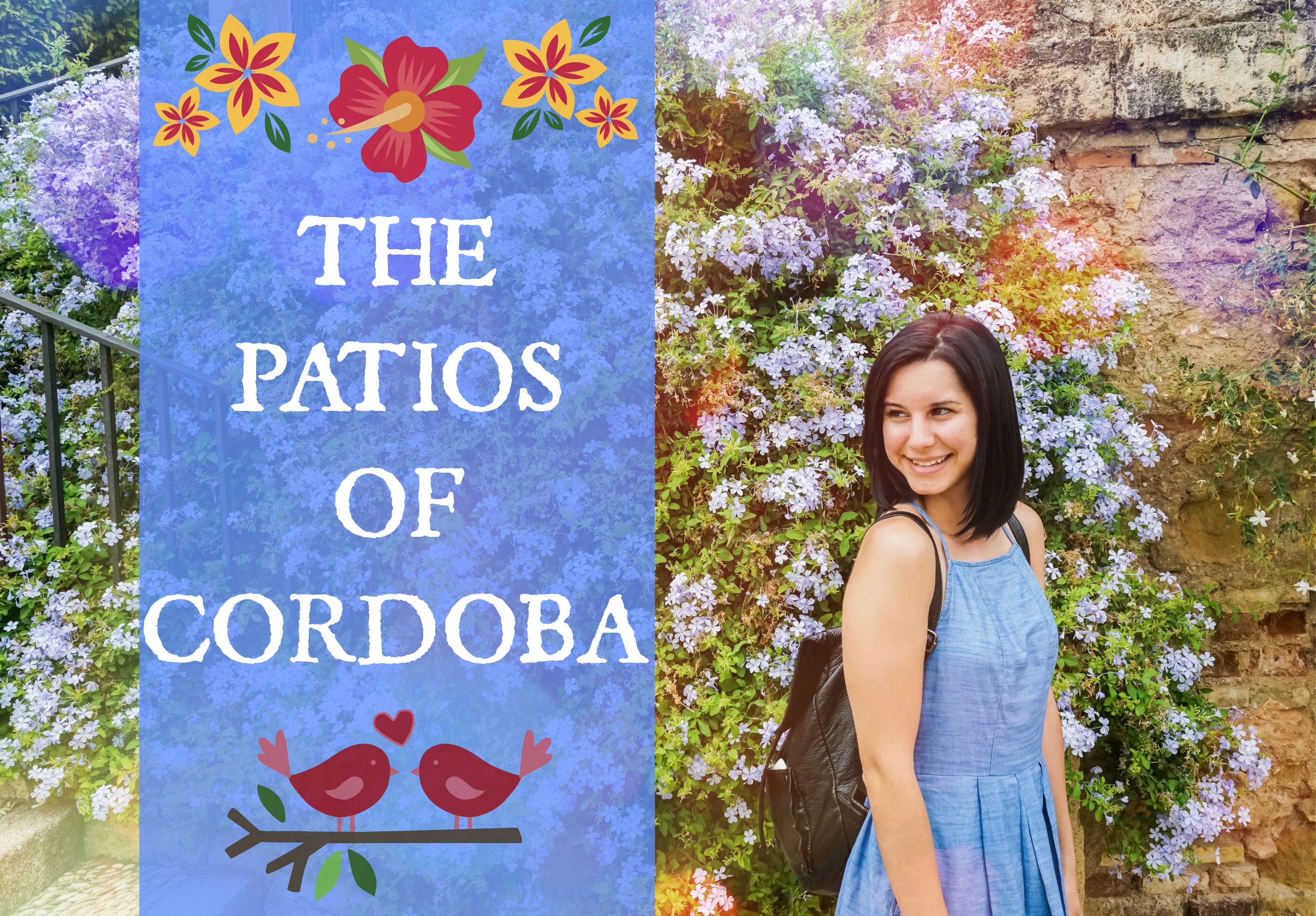 When we arrived in Cordoba I honestly didn't know what to expect as we didn't really research things to do in Cordoba other than to visit the mosque. I can truly say it was an unexpectedly wonderful place, from the food to the people. One of the first things we heard that we should do was visit Cordoba's amazing patios (patio means courtyard in Spanish).
The reason the people of Cordoba have plants on their walls and all around their home is to keep their house fresh and cool from Cordoba's harsh sun. You can often find a well in the patios also. There are many patios you can visit, but the ones we went to were the ones by Calle San Basilio, which is where you can buy your tickets and get a map of all the houses participating. Not all of them participate in the tour. The tour is self-guided, which we loved and the owners of the houses explain everything about their specific patio once you arrive at their place.
NOTE: I'm not sure all the owners know English as we are fluent in Spanish and spoke with them in Spanish, so you would need to ask when purchasing your tickets how you can get details on the patios in English or in your preferred language (maybe a brochure, audio guide or personal guide?).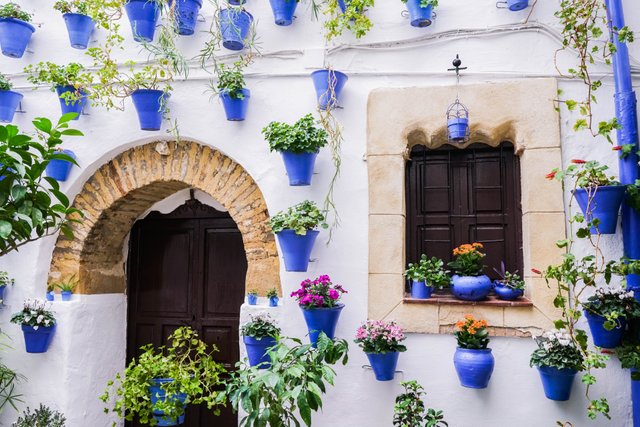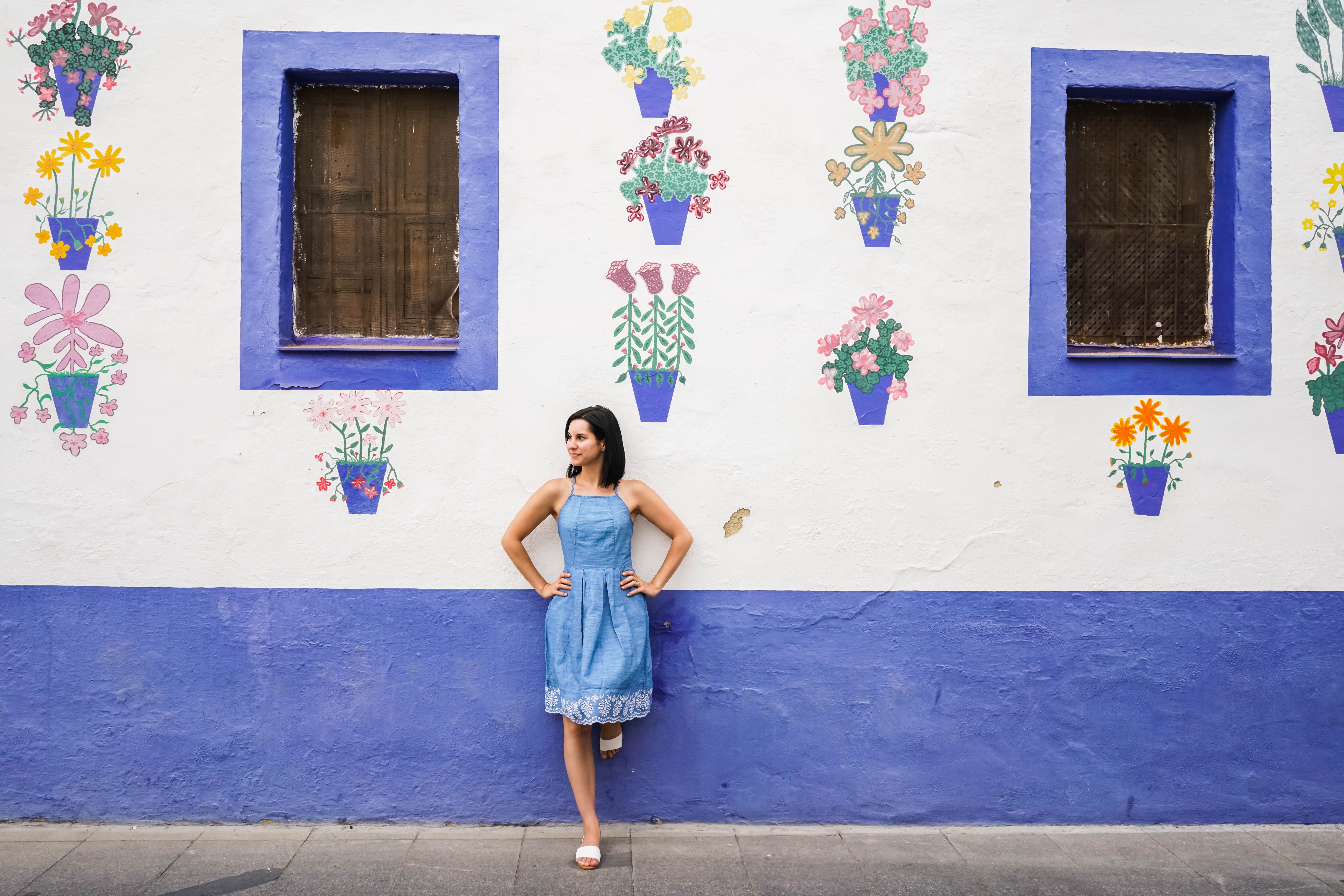 There were only 2 other couples going around looking at patios, so we had all the patios pretty much to ourselves to admire and take pictures of. We weren't sure if it was because we had gotten there right after they opened up again for lunch or if it was because we weren't there in peak season, but we loved it.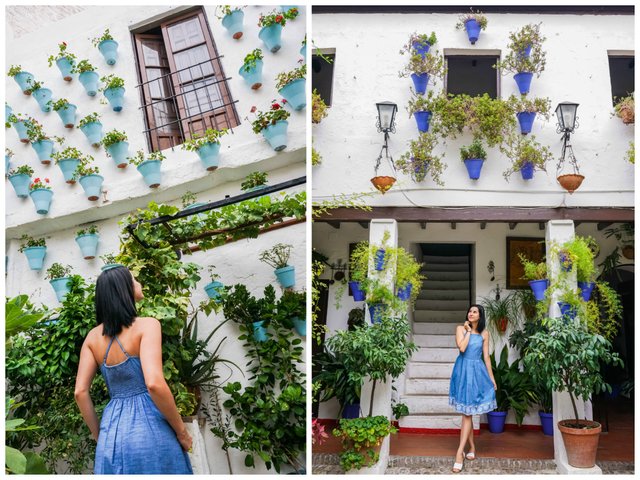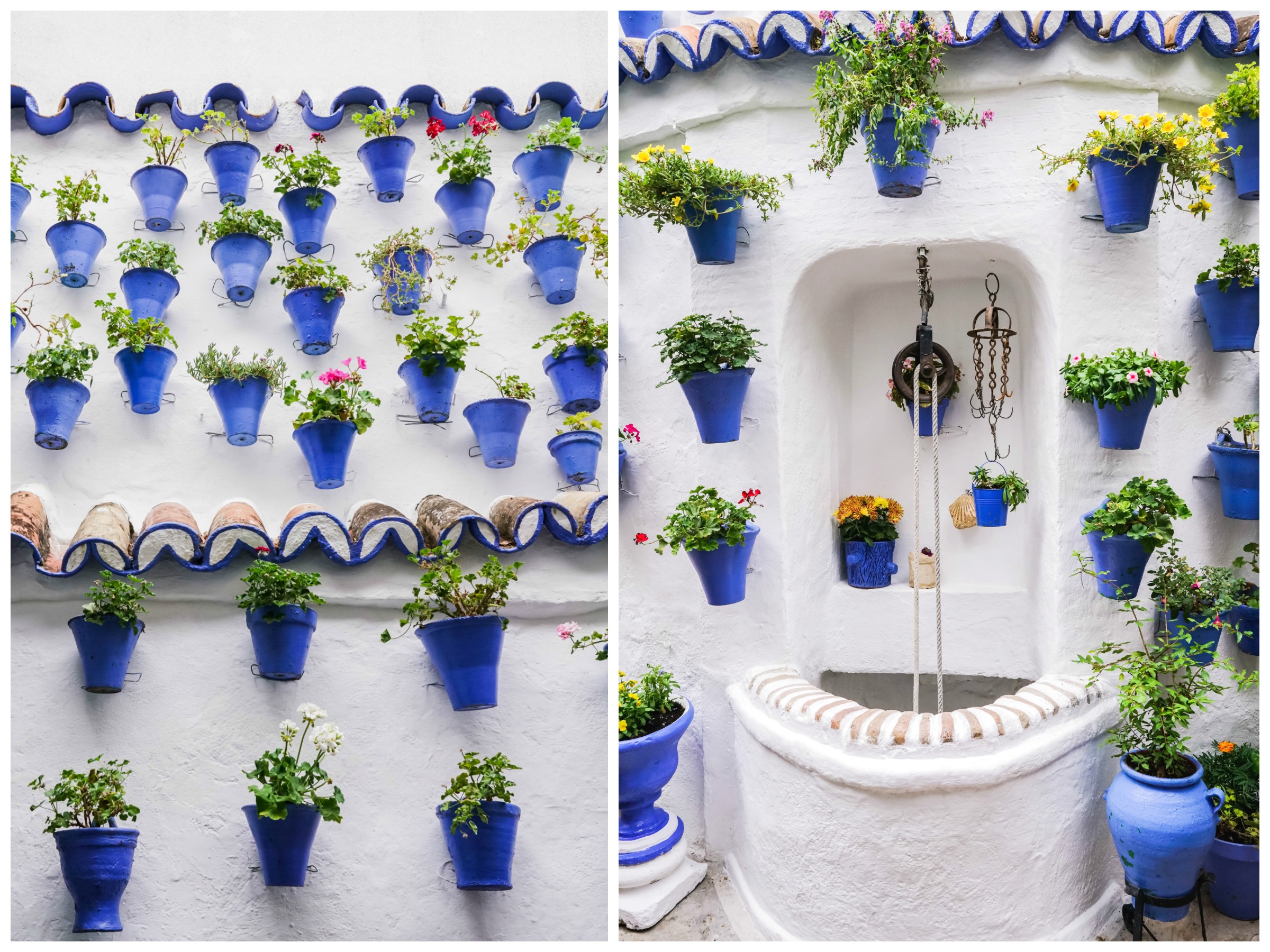 The patios used to be free, but because it's a popular attraction in Cordoba they do require you to buy a ticket now to see them. There are some that you can still see for free though! The tickets to see the patios cost us €5.00 Euro (about $6.00 USD) per person, which is not bad at all. It included 5 patios and they were all within walking distance from each other.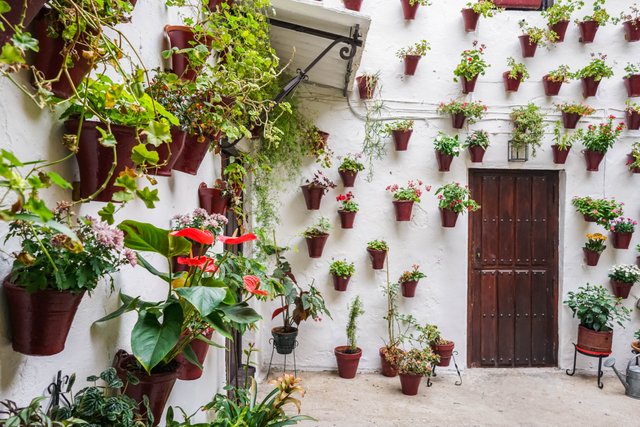 Photo-shoot time! haha :D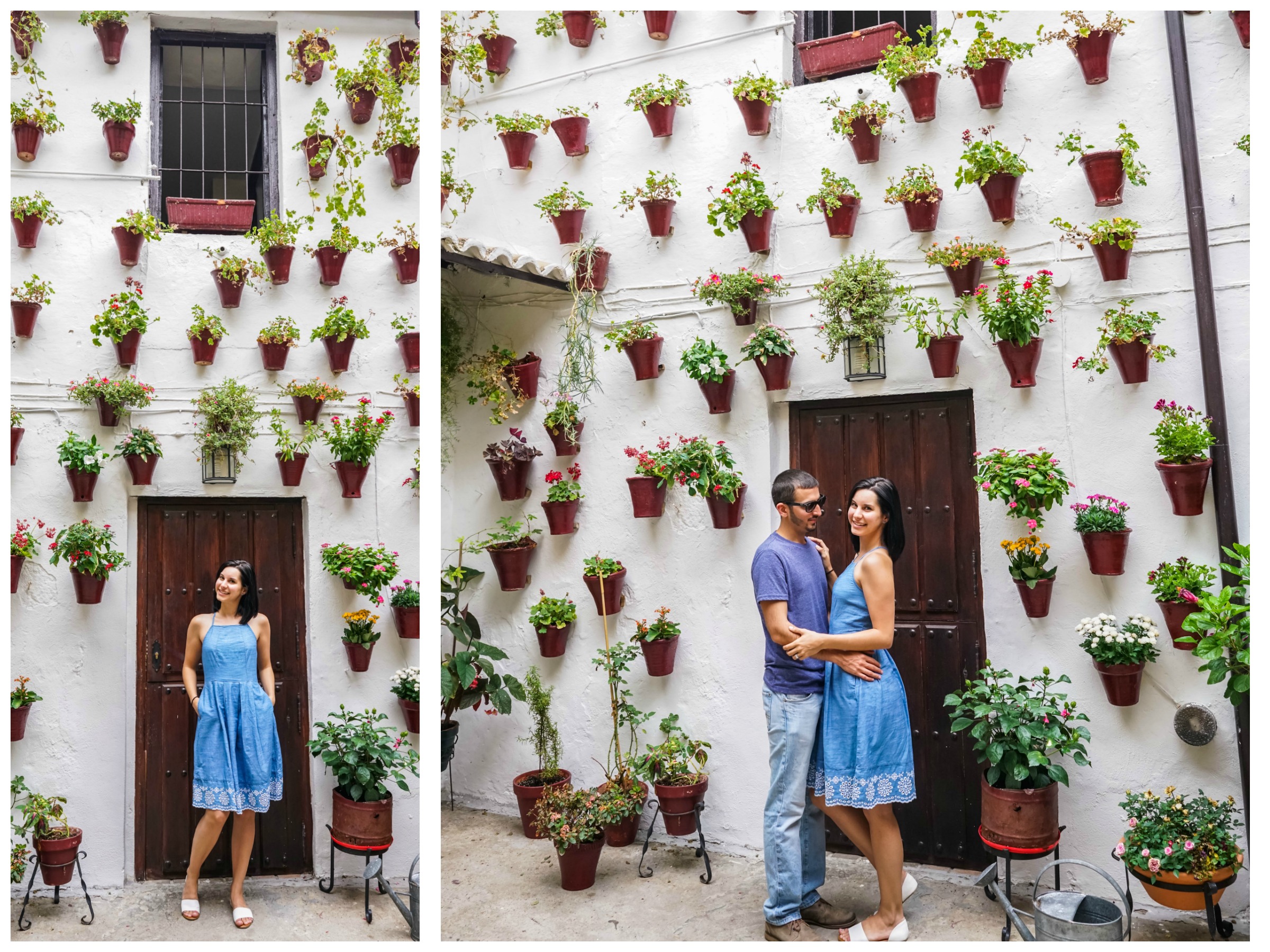 If you have the option of choosing when to visit Cordoba make sure you visit in Springtime. Even if that's high season you won't want to miss their annual patio contest where you'll see many more patios open up to the public. They also have many festivals and celebrations going on to welcome Spring, so make sure you do your research on everything there is to do around that time and what the prices and times will be (don't forget to check when siesta time is, as they may close for that time). Not only will you have many patios to see, but you will also get to see the patios full with all kinds of beautiful flowers, which we were not able to see when we went in September.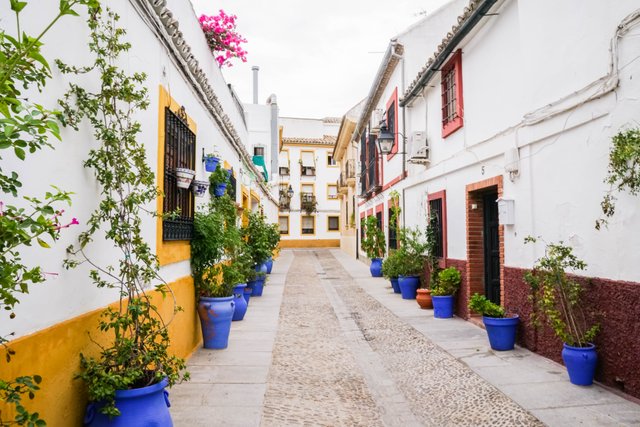 ♥Daylin