I visited Japan and one of the most incredible parts of my travels was a day trip from Hiroshima to the 12th century National Treasure Monument -ITSUKUSHIMA
The huge gate in the tidal water is over 15 meters high and weights over 25 tones - it is amazing that such an awesome size Monument could be built over 1000 years ago and still be standing today.
The area was a training place for monks and still is in use as an religious destination.
Just a 20 minutes ferry ride from Hiroshima to the Island in the port is one of the most wonderful sites you could ever hope to see.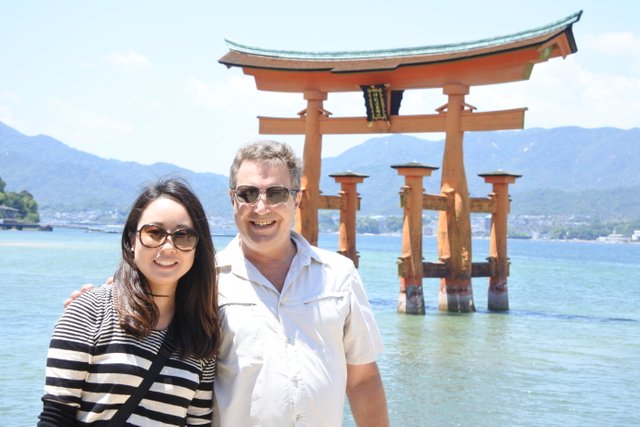 The whole island is covered with Deer and they are quite tame due to the constant flow of tourists.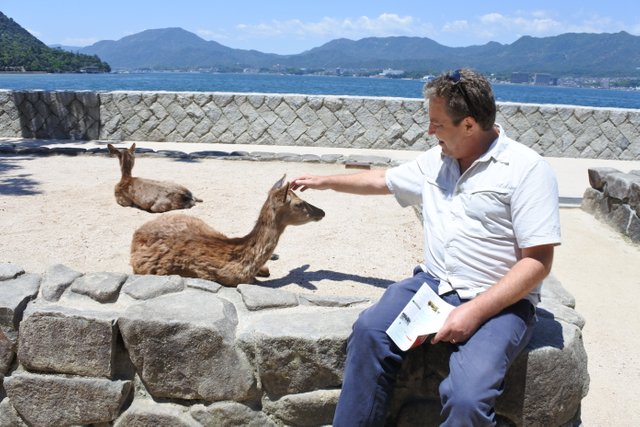 The standard of building and carpentry is unsurpassed and has to be seen to be believed. It is lucky this was not destroyed by the bombing of Hiroshima. The water comes in and surrounds these buildings at high tide.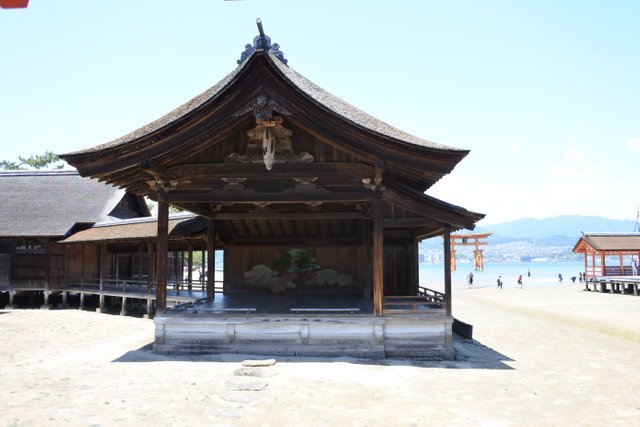 This 7 storey pagola is another 12th century monument on Itsukushima Island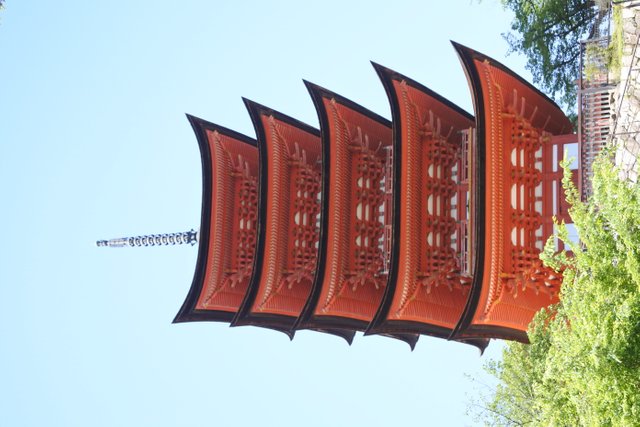 ITSUKUSHIMA GATE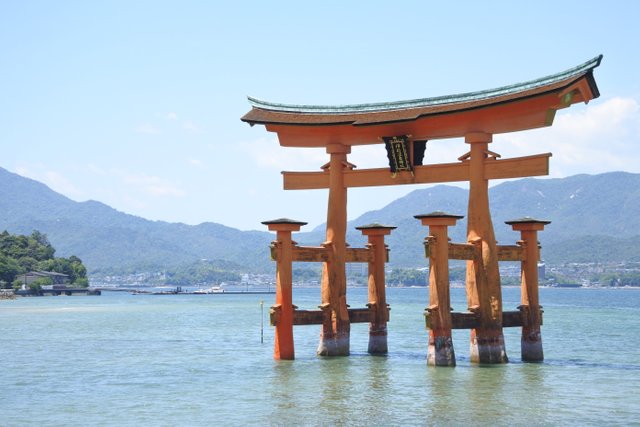 please UPVOTE if you like my blog