A Door 🚪 to somewhere... CPH , Denmark 🇩🇰
Hey dear Steemians!
It's Thursday today, one day away from Friday!!!It's also a #colorfulphotography challenge day, so I would like to post something I think will fit in this category😁
A rich orange color wall and me standing next to it;)
It was taken in CPH, not so long ago on my IPhone6 camera.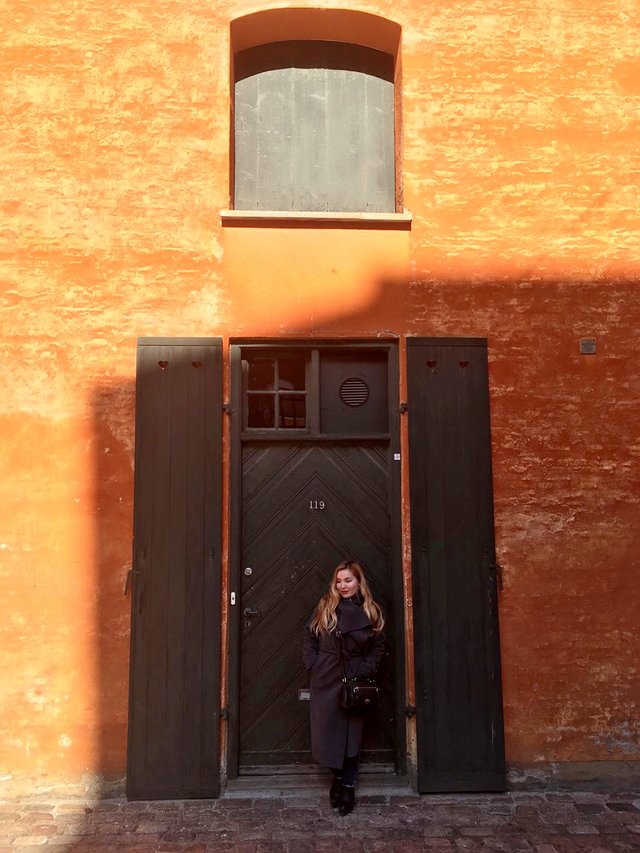 It's been raining the whole week, so I'm really in a mood for some beach vacation😃Well, at least for some pictures maybe.I should post some from previous trips to calm my soul down a bit hehe
Any plans for the summer?