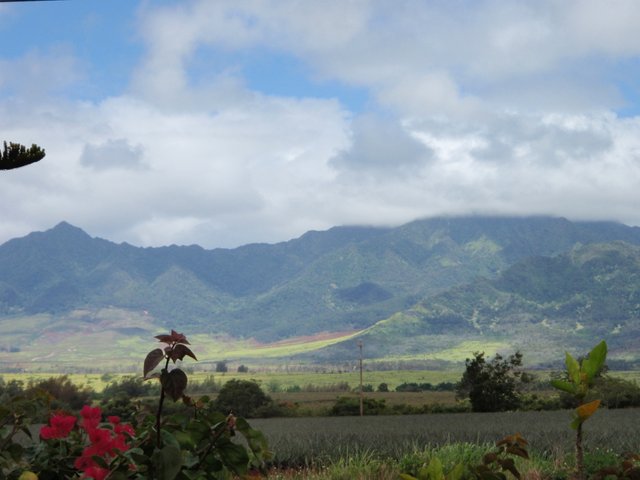 As I mentioned previously the only thing my wife and I agreed on when we were planning our wedding was where we would go on our honeymoon. We got married in June and I booked the flight and hotel in November of the previous year. When planning a wedding there is a certain order to booking everything such as the church, the venue, the DJ/band etc. I decided to plan the honeymoon last but it was booked seven months before the wedding. I was able to purchase our airfare for around $800 round trip a piece which was reasonable considering flights in the summer time can cost upwards of $900 each. The flight from New York to Honolulu is about 11 hours long. I am not a big fan of connecting flights so direct was the only way I was willing to travel. Some people on the east coast stop in Texas or Los Angeles because they cannot stand being on a plane for more than six or seven hours. When traveling by plane I try to get to my final destination as quickly and as easily as possible.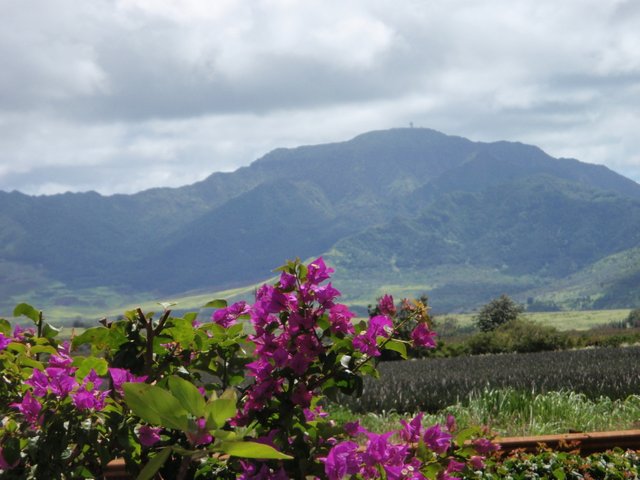 Since the time difference between New York and Hawaii is six hours long it was important for us to be on an early flight. Our flight departed at 10am EST and landed at 3pm Hawaiian time. The service on Hawaiian airlines was unlike anything I had ever experienced. The gate attendant, the pilots and the crew greeted us with a smile and they were willing to do anything necessary to make our flight enjoyable. With other airlines the gate attendants are usually dismissive and the flight crew can be cheerful but they usually seem ready for their turnaround flight before the current flight departs. Once we were on the plane all of the flight crew could be easily spotted by their colorful Hawaiian shirts. Shortly after taking off Greg, the flight attendant, offered my wife and I complementary glasses of white wine. This was exactly what we needed right after takeoff to help us relax and take a nap.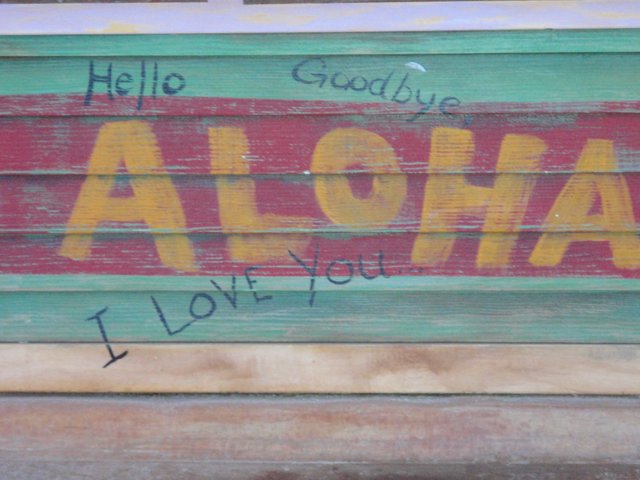 After taking a quick nap we were again greeted by Greg. This time he greeted us with our inflight meal which consisted of pasta, a small salad, and a tasty desert. This may sound weird but the meal was actually delightful. The pasta was filling, the salad was refreshing and the mini cake desert was satisfying. After the meal the flight attendants circled with the drink cart to make sure everyone was hydrated for the trip cross country. Among the normal beverage choices they also offered fresh juice, guava and nectar drinks. I went with the guava as a change of pace and it was so refreshing. The guava beverage came in a can and was lightly carbonated. The blend of island fruits and carbonation made me desire more. Hawaiian airlines also kept the drink carts parked at the front of the aisle so at any point during the flight a passenger could get out of their seat, stretch their legs and easily request a beverage.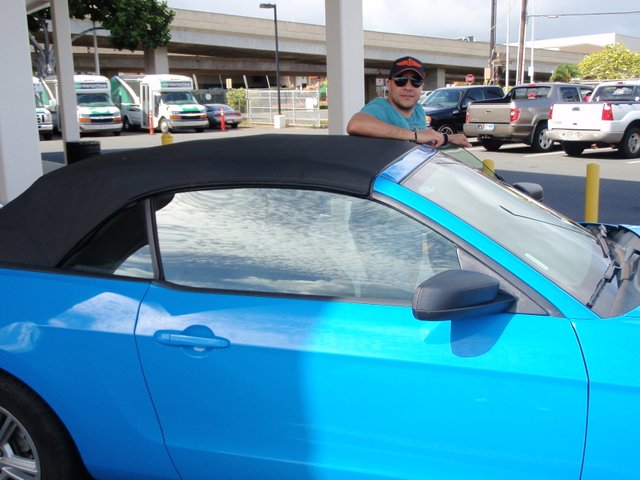 After a four hour nap, two 2 ½ hour movies and a snack we arrived in Hawaii. The temperature was 86 degrees and partly cloudy. When in Hawaii you need to rent a car. Especially if you want to go sightseeing on your time and explore everything Hawaii has to offer. The airport in Honolulu has all the big rent a car brands: Enterprise, Budget, Avis etc. Compare all the prices four months prior to heading down and choose the company that works best for you. If you are a member of Cosco I highly suggest going through them for your rent a car because they usually have the cheapest rates and you get a second driver for free. Keep checking the site until the day you leave for your trip but make sure you have something booked in advance. My personal favorite rent a car company is Avis. The cars are clean, have low mileage and the managers upgrade special is always entertaining. Be sure to spring for a convertible. Driving in Hawaii with the top down and wind blowing in your hair will be something you can brag about to all your friends when you get home.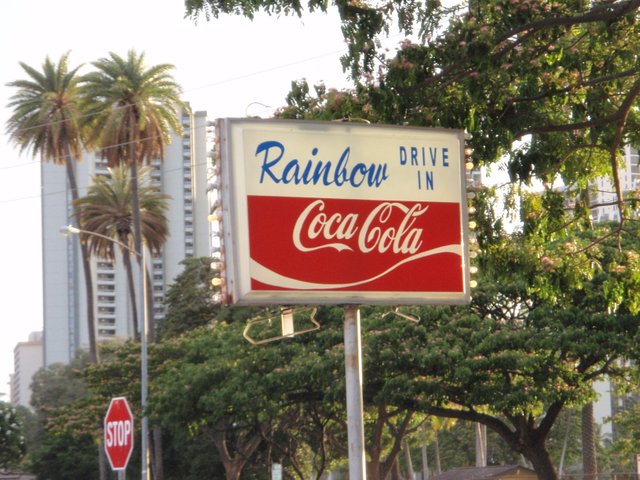 Despite the snack and meal we had on the plane we were starving. In addition our bodies thought it was 9pm at night and were craving dinner. We decided to grab a bite before heading to the hotel so we stopped at the Rainbow Drive-Inn. Located near Waikiki this place is serving up some Hawaiian BBQ, tasty steaks and the famous loco moco. The restaurant is located in a rough part of town but definitely worth the pilgrimage because once you have the loco moco you will want to have it everywhere you go during your stay in Hawaii. The loco moco is two scoops of rice, a hamburger patty, and an egg over easy with beef gravy. It is a delicacy in Hawaii and every restaurant will have their own version of the dish. Other items that are good on the menu include chili, burgers, macaroni salad and the BBQ steak. The drive-in opened in the 60's and was designed to give large portions for affordable prices with the hope that volume and loyal customers would keep them in business. Almost sixty years later they are still going strong with some of the most affordable food on the island at delicious prices. You may need to wait in line but you cannot visit Oahu without hitting up the Rainbow Drive-Inn.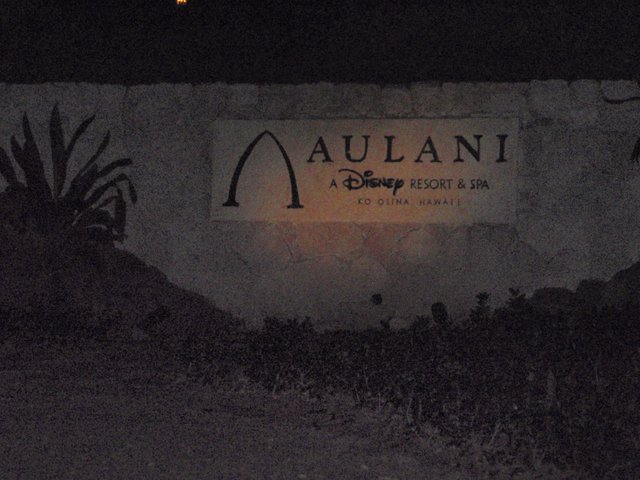 On my next episode I will review Aulani the Disney Resort on Oahu and start to detail the start of the Hawaiian adventure. For more access please follow me on Instagram @d2sea_adventures.