Dear Steemit friends,
Let me take this opportunity to present you some of the greatest images that have appeared in my daily Prague/Czech Republic Photo Challenge in the past week.
If you are not familiar with the contest, feel free to check my blog as it is a regular daily photo challenge that everyone can join. I am collecting personal pictures of other Steemians from their visit to Prague and other locations in the Czech Republic and rewarding their effort in the form of an upvote.
Please sit back and enjoy some of the greatest recent Prague/Czech Republic submissions.
Have a great weekend and keep on steeming!
entry by: @borran
I remember that Letná Park (in Czech Letenské sady) was a very beautiful area. Surely a nice place to relax and to escape from stress. I believe that every city needs a place like this to unwind.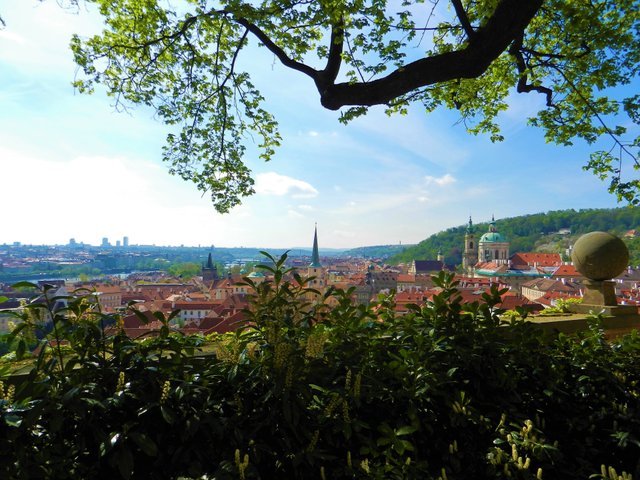 entry by: @ajven
This time I put a photo from my archive here. It is a picture of my native region. View of moving train from blooming meadow. LOCATION: Moravská Třebová, Czech Republic.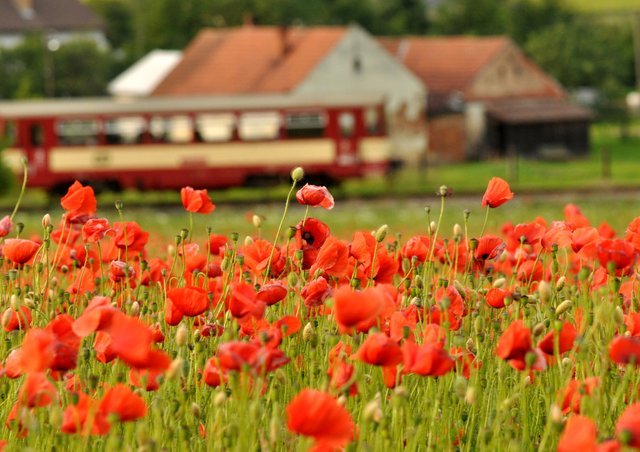 entry by: @magnata
Thank you very much for choosing my comment and for a good reward.
Prague is spread in Europe on the banks of the Vltava River. Since ancient times, it is considered the most beautiful city in Europe. As soon as they didn't call her names: both "Golden Prague" and "City of a Hundred Spiers". And everyone was right.)) Because to say that this is a beautiful city is not much to say. I want to go there again and again.
Unique, interesting city. Excursion on it all day and this, as they say - only the main, in 50 Dreshskodovskih photos, this city by no means can accommodate.))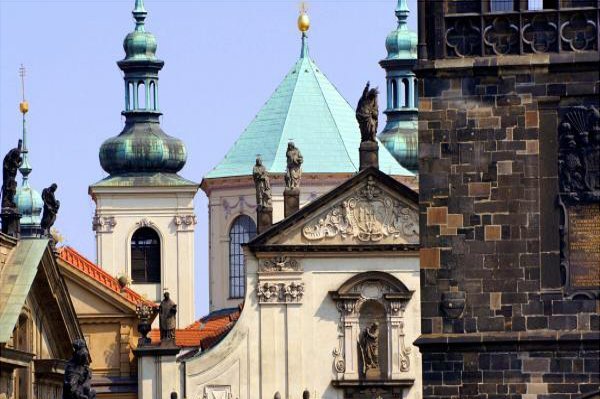 entry by: @krakonos
Břevnov Benedictine Monastery, Prague. This monastery has existed for over a thousand years. Twice he was almost completely destroyed and twice restored to even greater beauty. I like to walk there. Spring is my favorite. Around the monastery there is a system of ponds that makes it even more beautiful.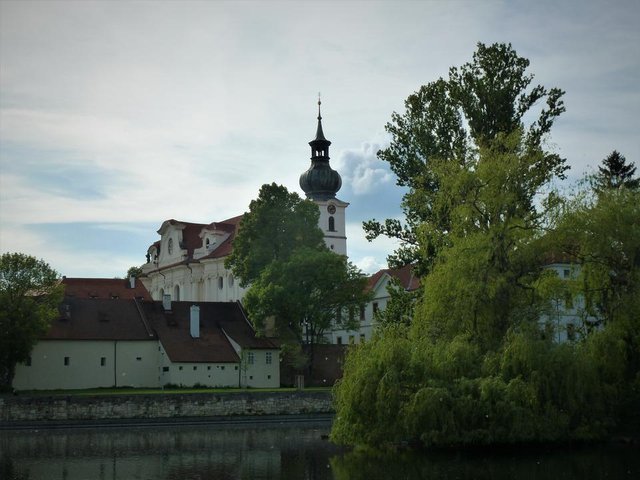 entry by: @liltammy
View of lines of trees in a beautiful public park in Straznice on a cloudy autumn day. Home to almost 6,000 people, Straznice is little a town in the Hodonin District in South Moravian Region of the Czech Republic.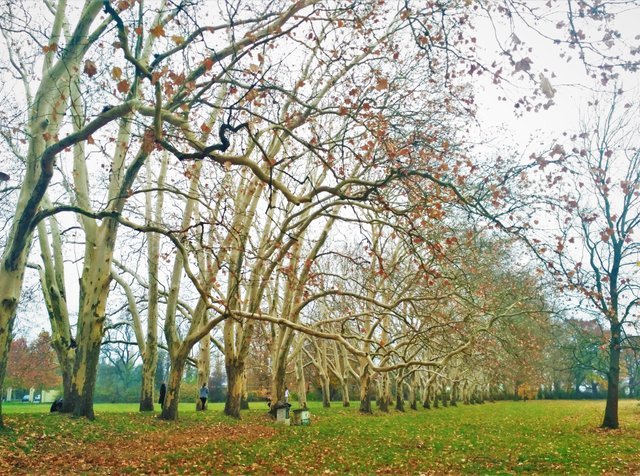 entry by: @assasin
For a long time, the church of St. Wojciech, founded in the XI century, was the main church of Usti nad Labem. But in 1538 it was destroyed by fire. The temple was restored only at the beginning of the XVII century by the monastic Dominican order. In the tower of the church of St. Wojciech there are two bells that were brought here from other temples. This is the bell of 1554, which was previously in the church of St. Nicholas in Třebushin, and the product, dated 1648, which adorned the church of St. Wenceslas in Blizhvedli.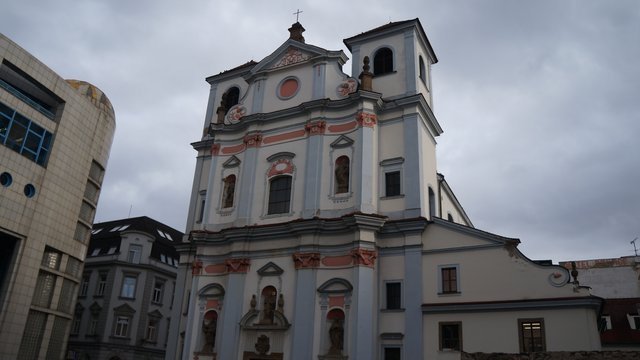 entry by: @krakonos
St. Benedict with angels, statue from the entrance gate to the Břevnov Monastery, Prague. The best artists of their time were often financially dependent on the construction activities of the monasteries. The taste of the abbots of the monasteries was exquisite. That's why they chose only the best artists.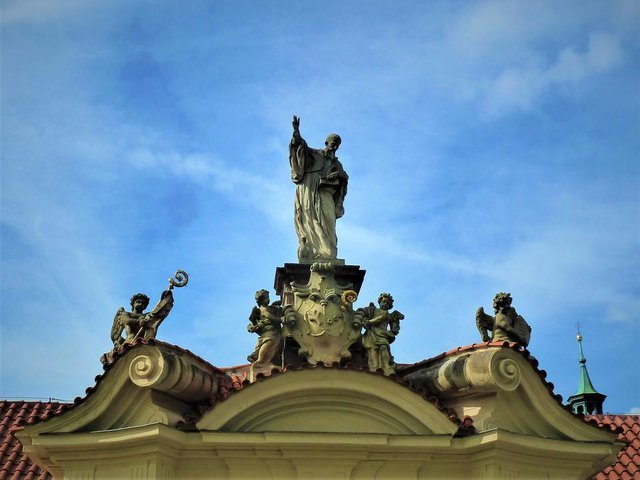 entry by: @nenio
Façade of Saint Vitus Cathedral in Prague. It was built in Gothic style and it shows the typic element of this architectonic style, as the twin towers, the rose window of stained glass, pointed arches for the doors and the gargoyles.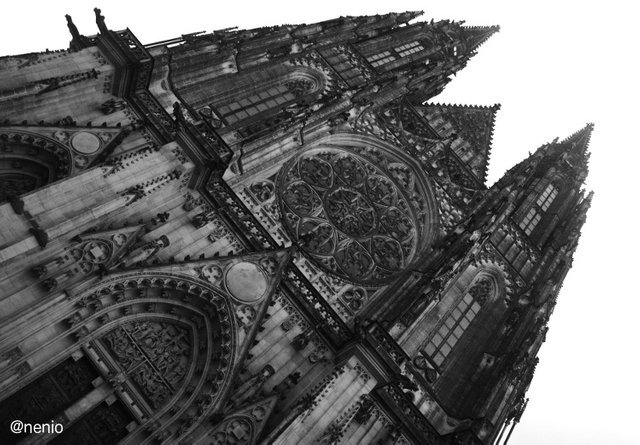 ---
Please feel free to check out some of my other recent posts.
Price of 40 SBD / 40 USD: 7 World's Continents Photo Challenge - MONTHLY WINNER ANNOUNCEMENT - April 2019!
7 World's Continents Photo Challenge - week #85 - vote for your favorite picture of the week!
ColorChallenge - Yellow Wednesday - @brizhorticulture in 7 World's Continents Photo Challenge!
Prague/Czech Republic - Wednesday photo challenge - share your personal pictures from your visit to the Czech Republic!
---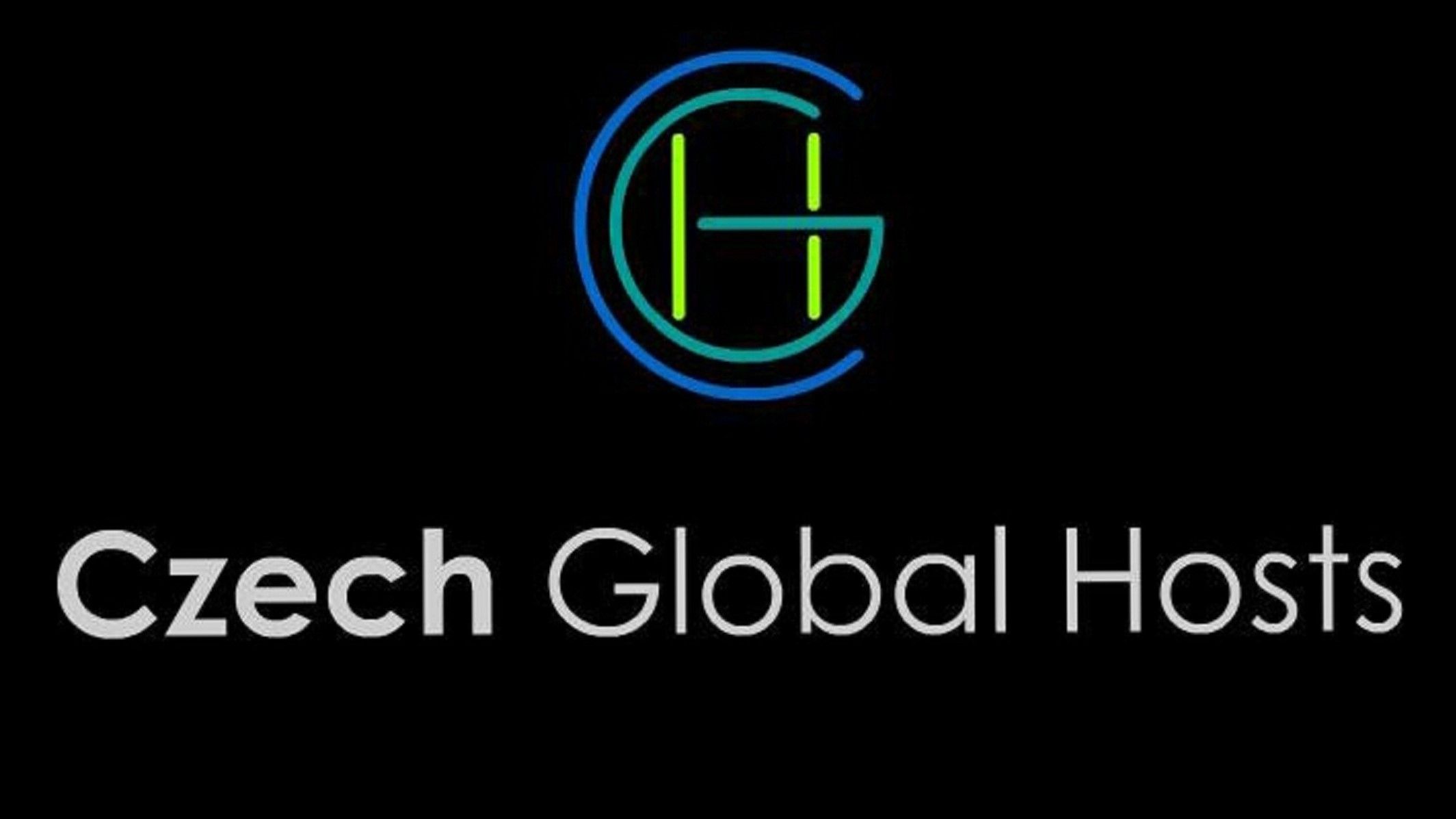 ---

---