Dear Steemit friends,
Let me take this opportunity to present you some of the greatest images that have appeared in my daily Prague/Czech Republic Photo Challenge in the past week.
If you are not familiar with the contest, feel free to check my blog as it is a regular daily photo challenge that everyone can join. I am collecting personal pictures of other Steemians from their visit to Prague and other locations in the Czech Republic and rewarding their effort in the form of an upvote.
Please sit back and enjoy some of the greatest recent Prague/Czech Republic submissions.
Have a great weekend and keep on steeming!
entry by: @hairyfairy
Thank you for choosing my photo in heading of this post and a special upvote.This is Zelny trh (Kraut Markt, Cabbage market) in Brno. For centuries are Brno inhabitants buying fresh vegetables right there. It will be full of stands again in few weeks, and the view at the Parnas fountain will be hidden.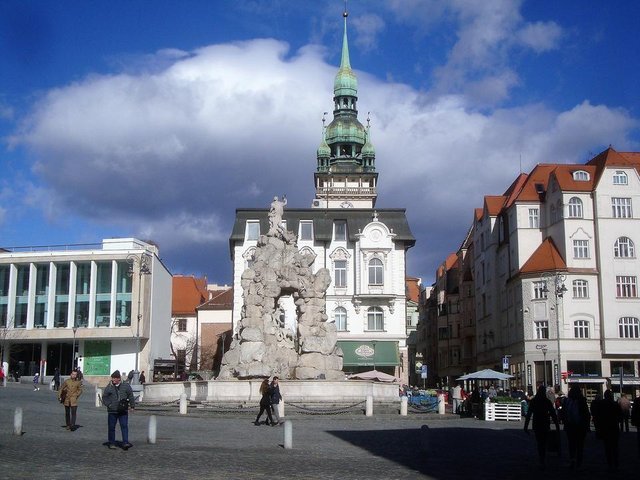 entry by: @surfercz
This is small waterfall in Bílé Labe. Place is in Krkonoše in national park KRNAP. This waterfall is at trip from Špindlerův Mlýn to Labská Bouda. There are a many waterfalls on this journey.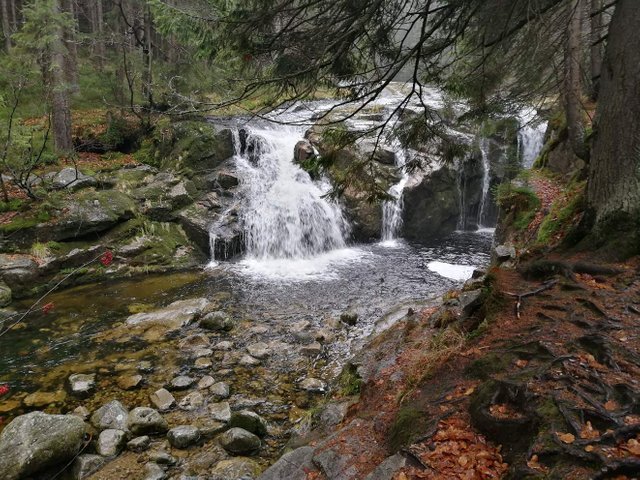 entry by: @liltammy
Night view of the National Museum in Prague, one of the most important cultural institutions in the country. At present the National Museum houses almost 14 million items from the area of natural history, history, arts, music and librarianship, located in dozens of buildings.
entry by: @dimiimp
As the title suggests, the St. Vitus cathedral located inside the Prague castle of which only the external skeleton remains, is simply majestic, an unprecedented beauty. We took advantage of the hop on - hop bus off to get there and it was so convenient. What a beautiful cathedral! Very impressive from outside, and as majestic inside. An unmissable stop if you are in Prague.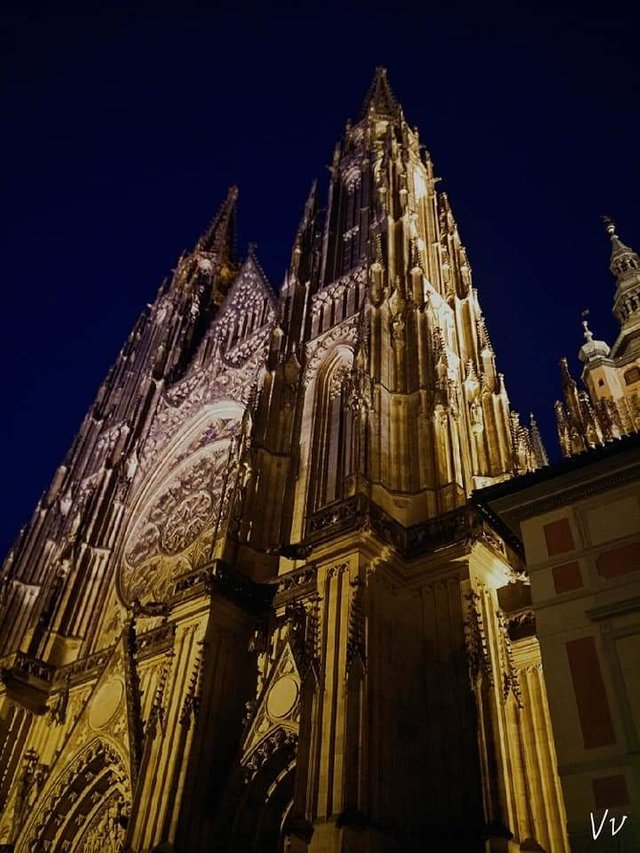 entry by: @assasin
Obecní dům - one of the most magnificent buildings of Prague. Visiting the House, which the citizens also call the Municipal, you will feel the unique spirit of the golden age of modernity. In October 1918, she witnessed an important historical event of the country: it was in the Public House that the independent Czech Republic was proclaimed.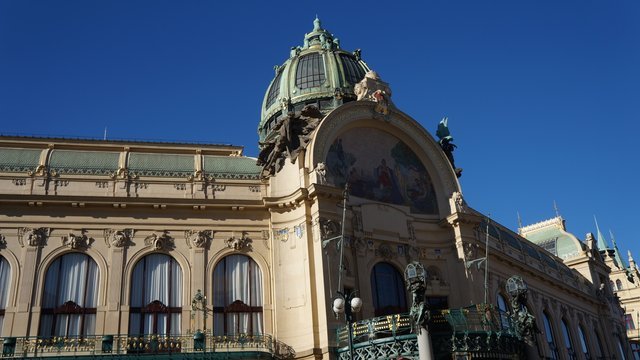 entry by: @krakonos
Usually I don't photograph the most famous places ... But today was the marvelous light. I was just going this way. I always have the camera in my bag. I couldn't resist. Old Town Square in Prague.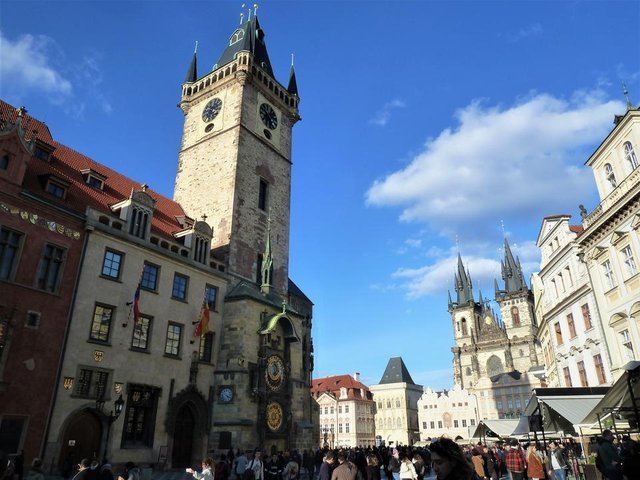 entry by: @phortun
I know this view has already been featured here many times but I guess it is one of those that you can get hardly tired of. Bridge spanning the Vltava River and the majestic Prague Castle in the background - one of the Prague´s classics :)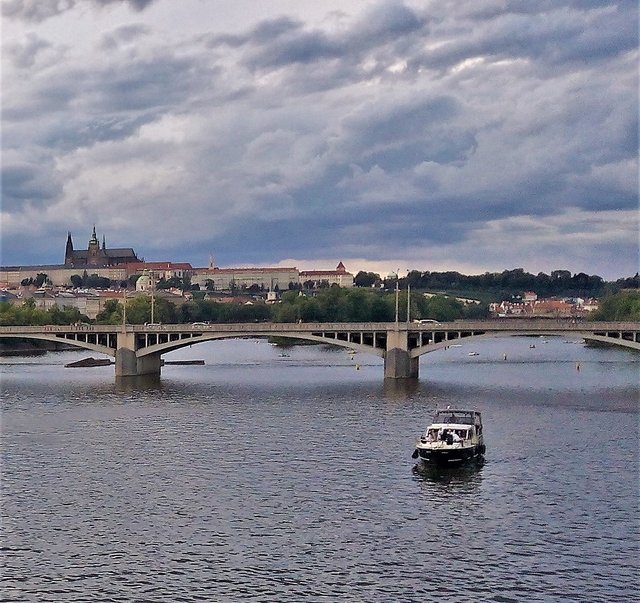 entry by: @liltammy
Panoramic view of Prague and some of its bridges taken from the edge of the Letná Park. Perched on a hill right above the Vltava River in the center of Prague, the Letná Park is a large park that is known for many great view points, such as this one.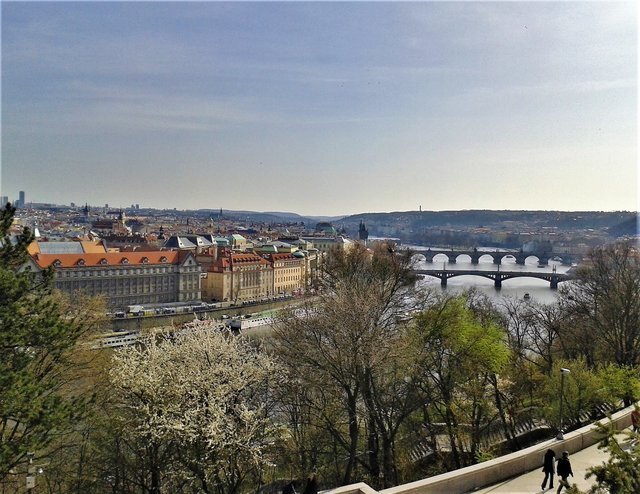 entry by: @rockmen
Old Town Square, Historical Center.
This is the historical center of Prague — all old buildings and cobblestones — and everyone is here. It's always busy, but is so large that people are not overwhelming. There are amazing buildings and churches around the square, as well as plenty of restaurants. Have a glass of 'hot wine' and walk to your heart's content. Wear comfortable shoes — the entire historic district is cobblestone — no heels!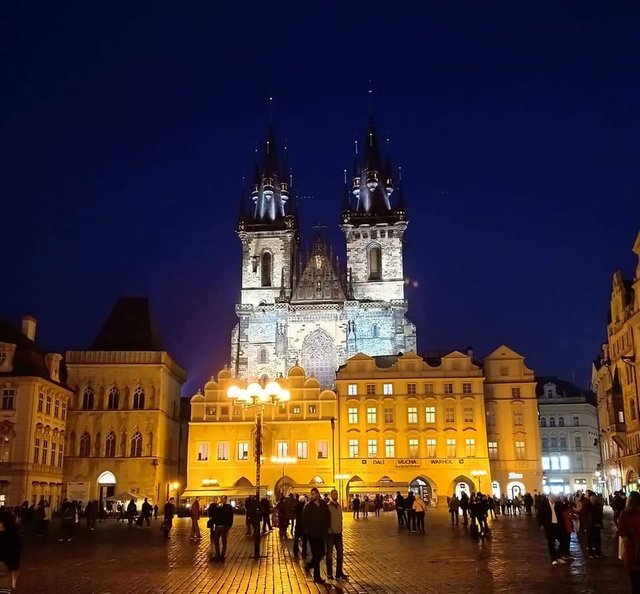 entry by: @magnata
St. Vitus Cathedral. It is worth noting that the full name of this architectural masterpiece is much longer - the Cathedral of Saints Vitus, Wenceslas and Vojtěch. However, it is customary to use its abbreviated version.
The cathedral has artistic and national historical value. He rebuilt for a long time and in stages.
With its large size, the cathedral does not look massive; on the contrary, it is as if carved out of stone and decorated with numerous spiers and turrets.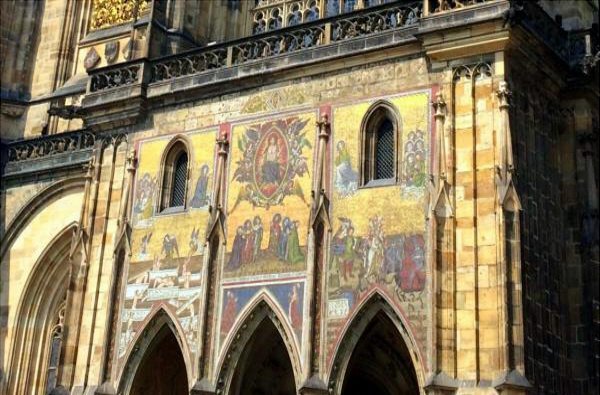 ---
Please feel free to check out some of my other recent posts.
Petrin Lookout Tower will turn green on the St. Patrick´s Day
7 World's Continents Photo Challenge - week #76 - vote for your favorite picture of the week!
ColorChallenge - Yellow Wednesday - @zanoni in 7 World's Continents Photo Challenge!
Prague/Czech Republic - Wednesday photo challenge - share your personal pictures from your visit to the Czech Republic!
---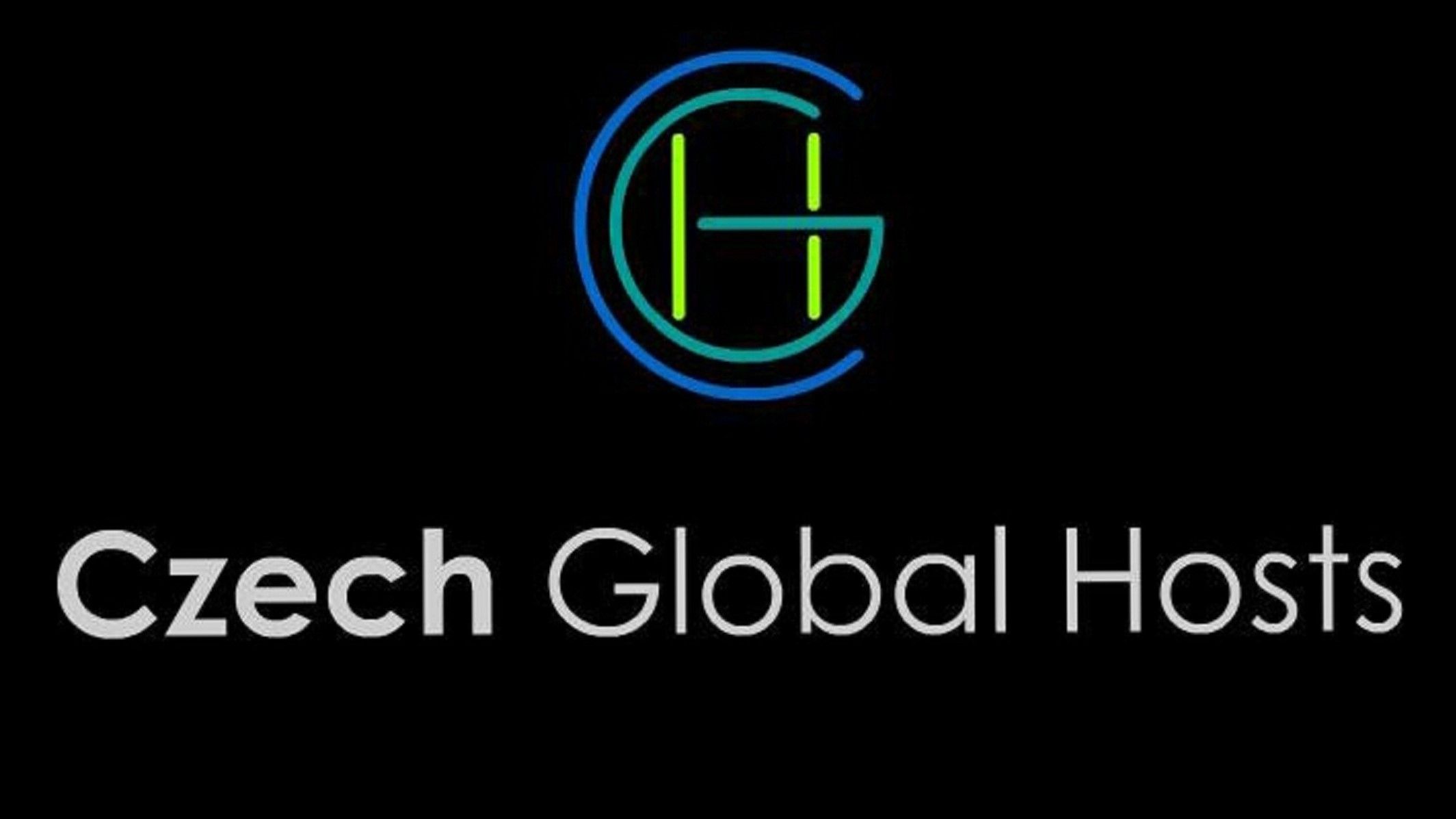 ---

---