Sharing a unique and interesting summer-time trip for those of you who love travel and can't get enough lavender!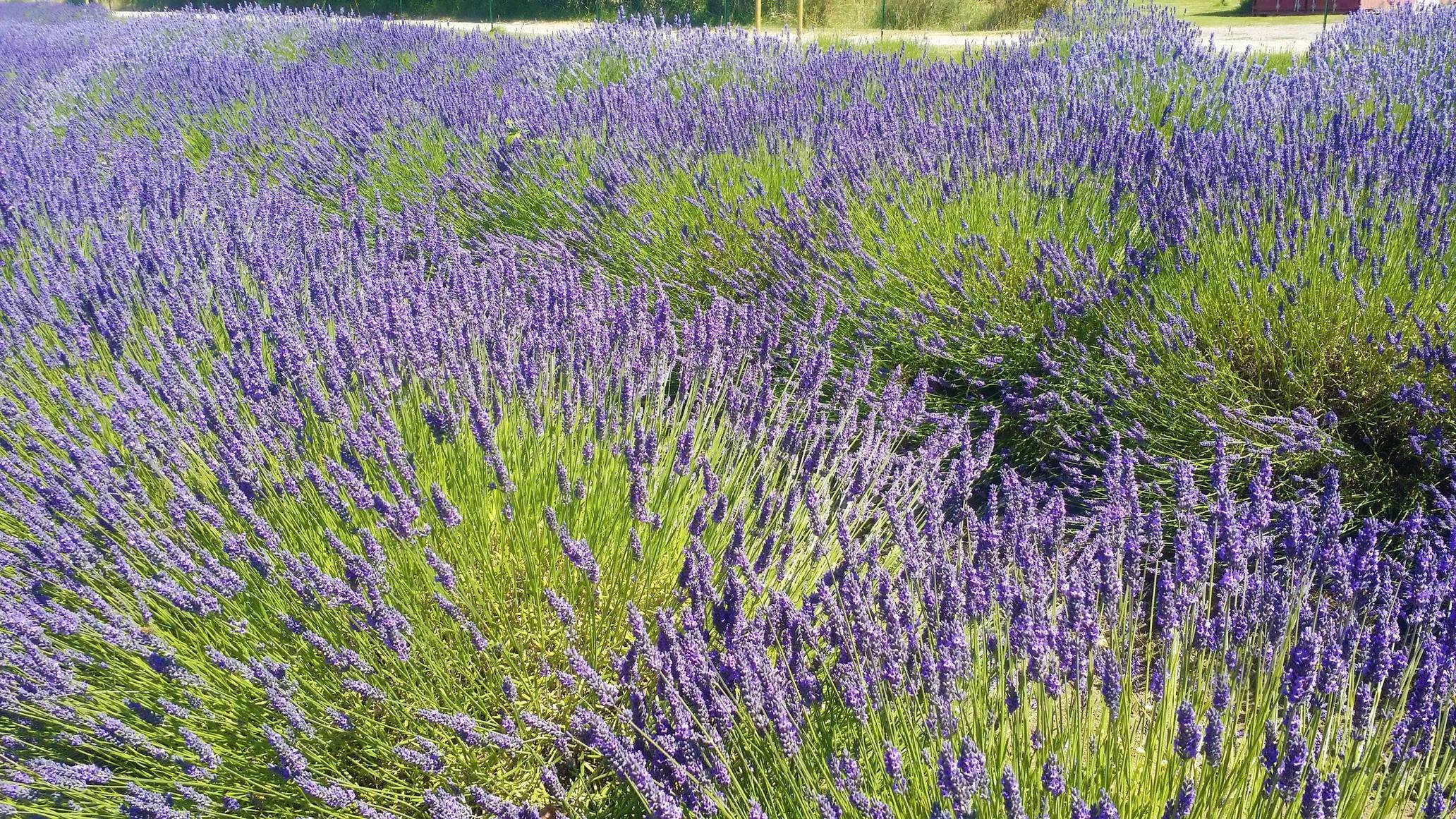 The Town of Sequim
The town of Sequim, Washington is located on the Olympic Peninsula, about sixty-six miles northwest of Seattle. This area is said to be in the "rain shadow" of the Olympic mountains. Rain shadow indeed! Sequim gets about 16 inches of annual rainfall to Seattle's 40 inches, which makes it a great place to go in the summertime when it is cloudy in Seattle--which is often. In case you are wondering, the pronunciation of this town name sounds like the word "swim" with a "k" added, so "skwim". It's a Native American term meaning, "going to shoot". The hunting was apparently pretty good there at one time.
The Lavender Festival
Because Sequim has such lovely weather, it is the perfect place to grow lavender. Lots of lavender. The farms seem to go on for miles, and if you are there in mid-to-late July, the fragrance is absolutely astonishing.
The Lavender Festival has occurred for the last fifteen years right around mid-July, and they have a wonderful website for those of you who would like to check it out.
The Lavender Farms
The lavender farms offer self-guided tours of the fields. There really is nothing quite like it. Bumblebees are everywhere in the fields!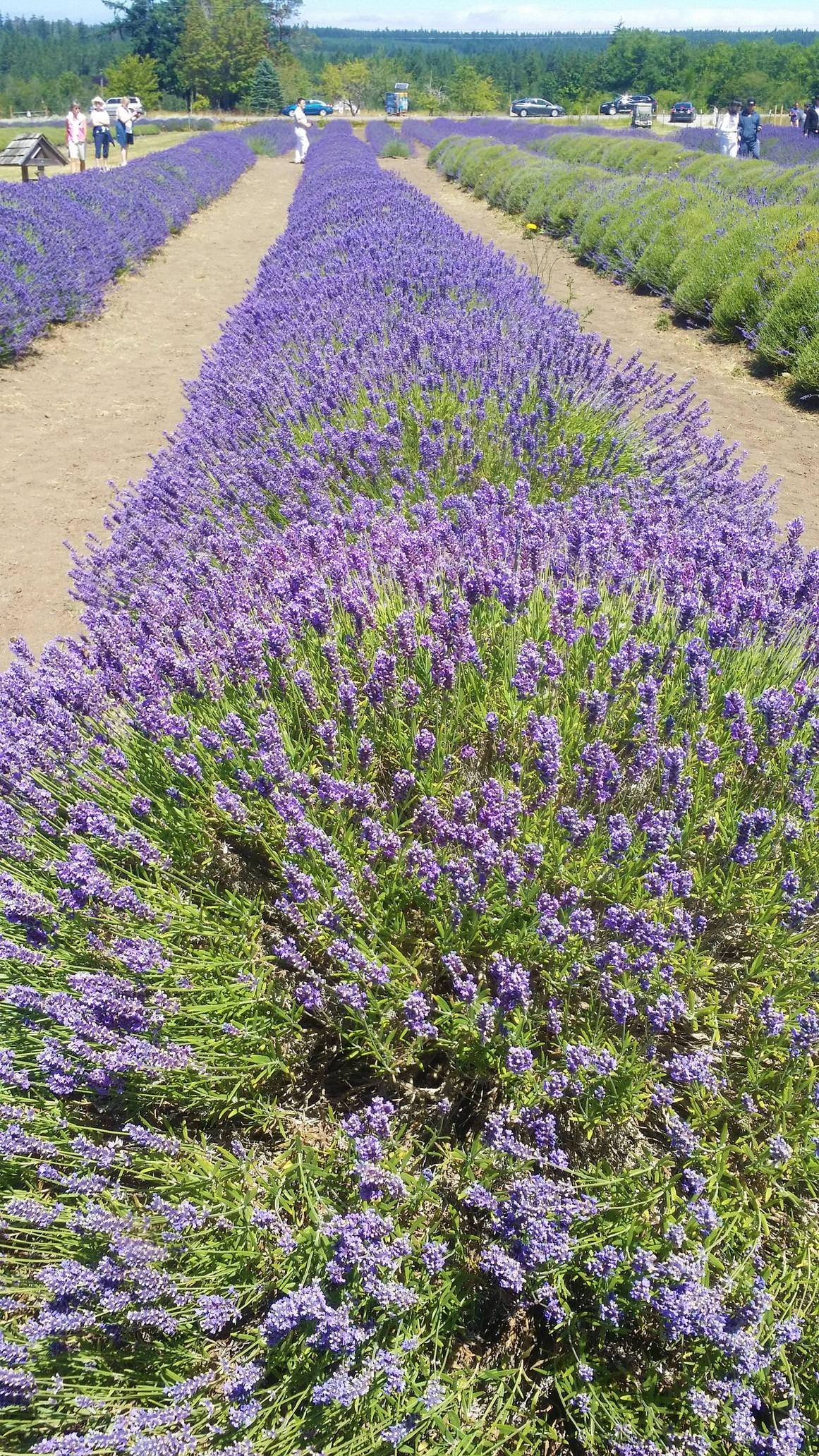 Rows and rows of blooming lavender!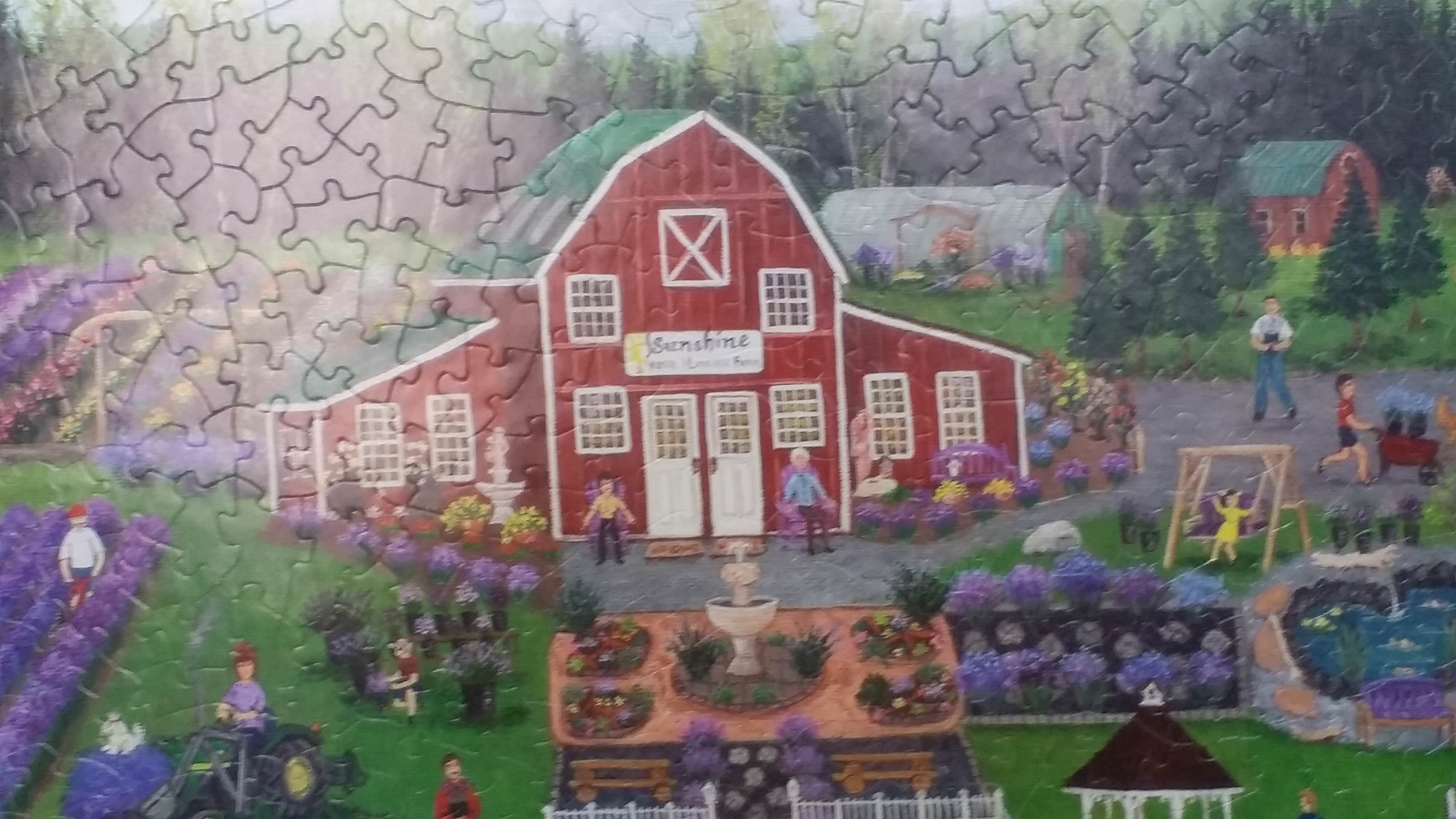 An old-timey picture of lavender farmers, made into a puzzle.
The Street Fair
Right in downtown Sequim, the main streets are closed and vendors set-up tents to sell their lavender-infused wares. Everything you can imagine is sold here, including actual lavender, soaps, candles, spices, syrups, art and some pretty fabulous lavender cocktails.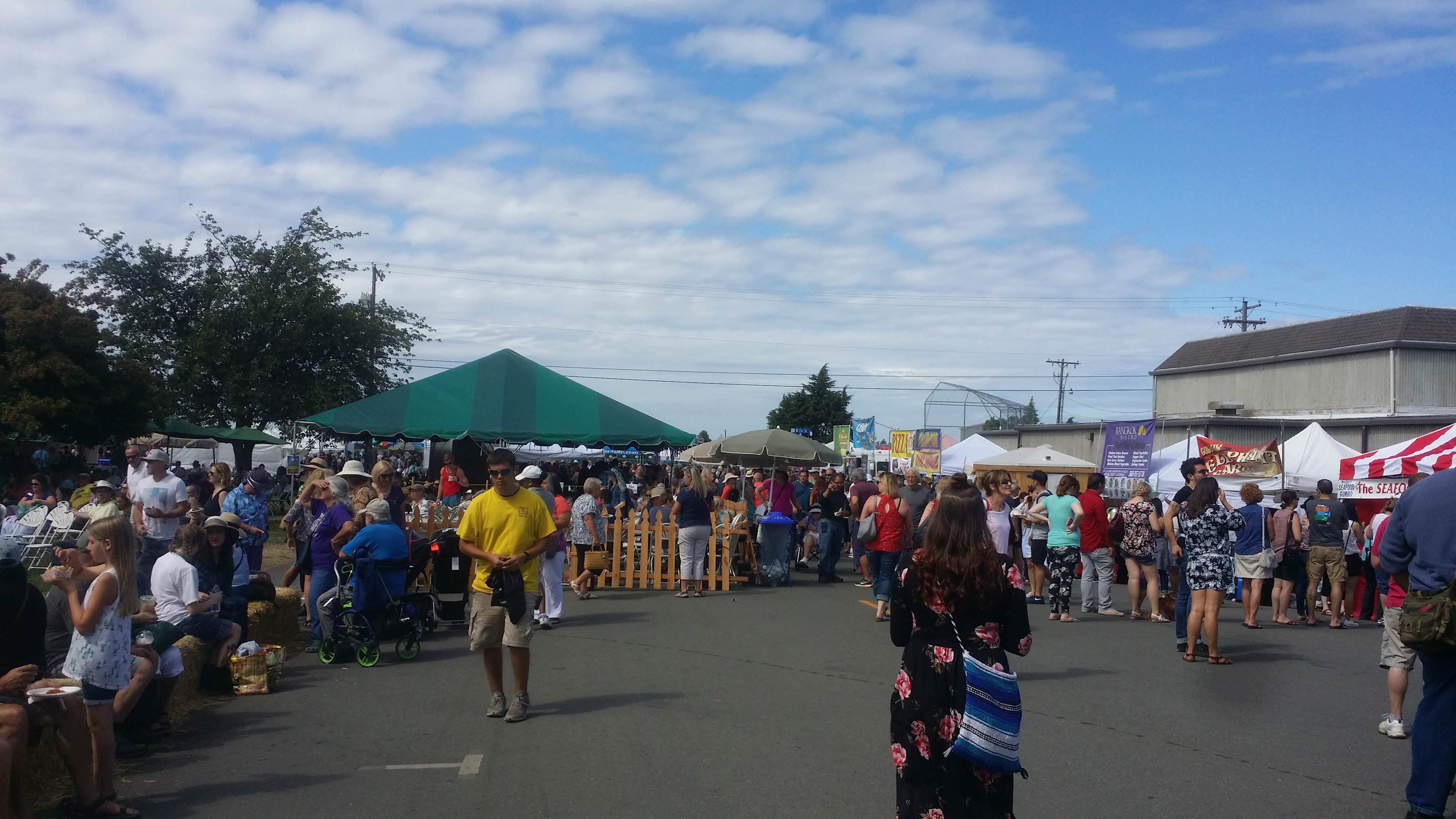 Pasty and caffinated Seattleites wandering the vendor booths at the street fair.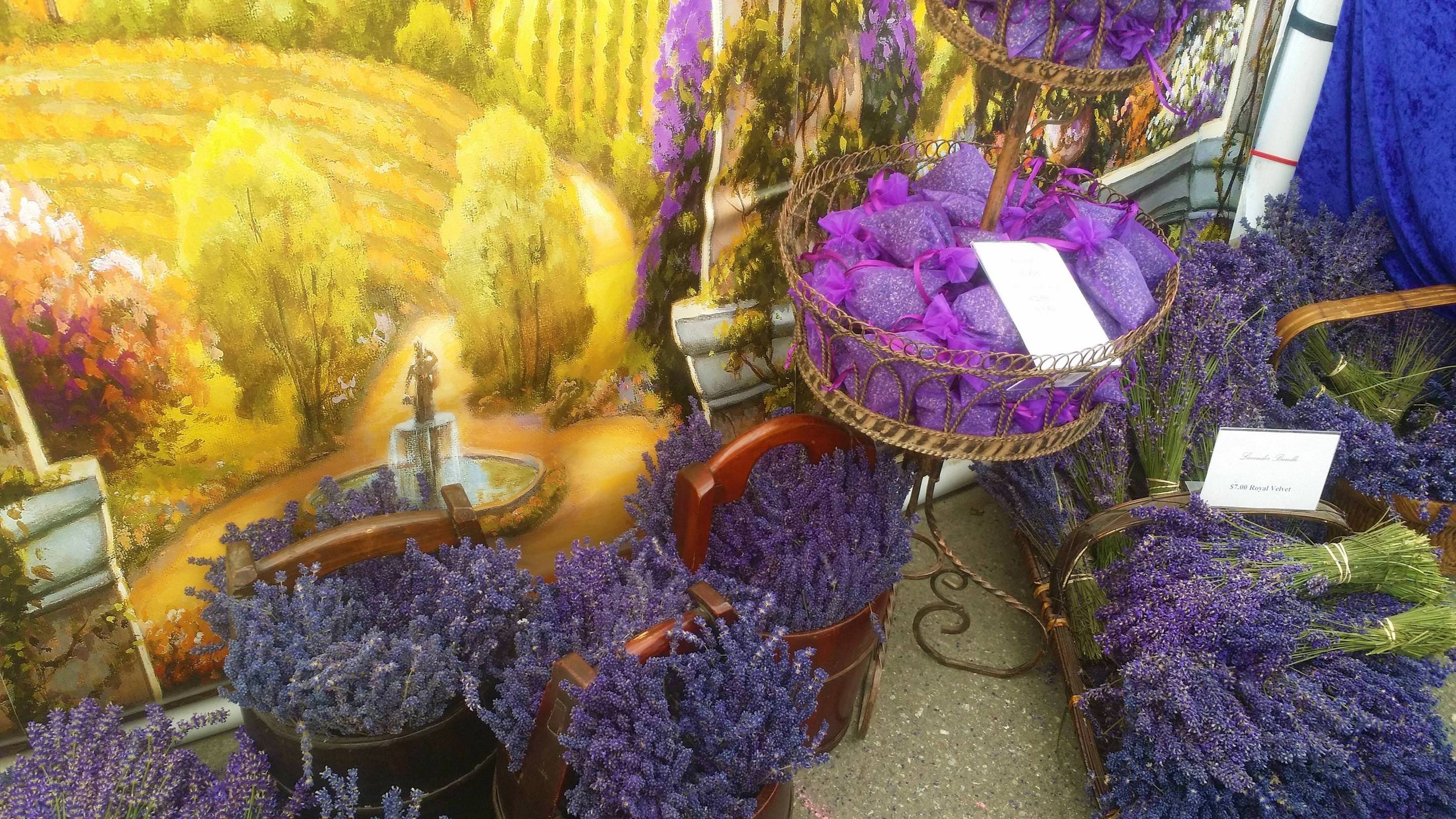 Bouquets, satchel and art abound!
Having nothing to do with lavender, the Garlic Guy seems out of place but his "Killer Cajun" and "Bacon Hicory Rib" are remarkably delicious. His tent was well-attended.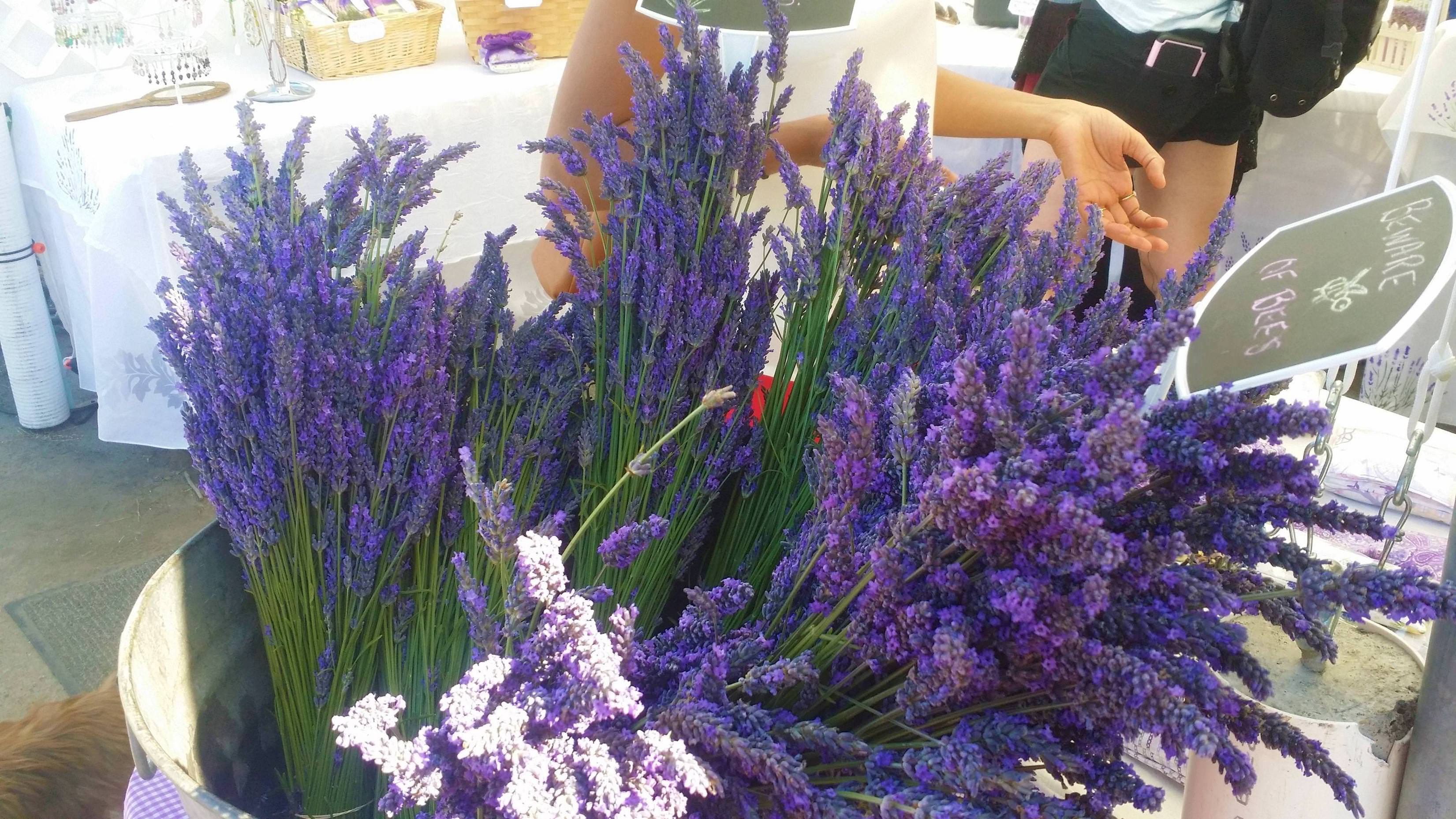 Plenty of freshly cut lavender is available for craters who want to make their own lavender-infused goods.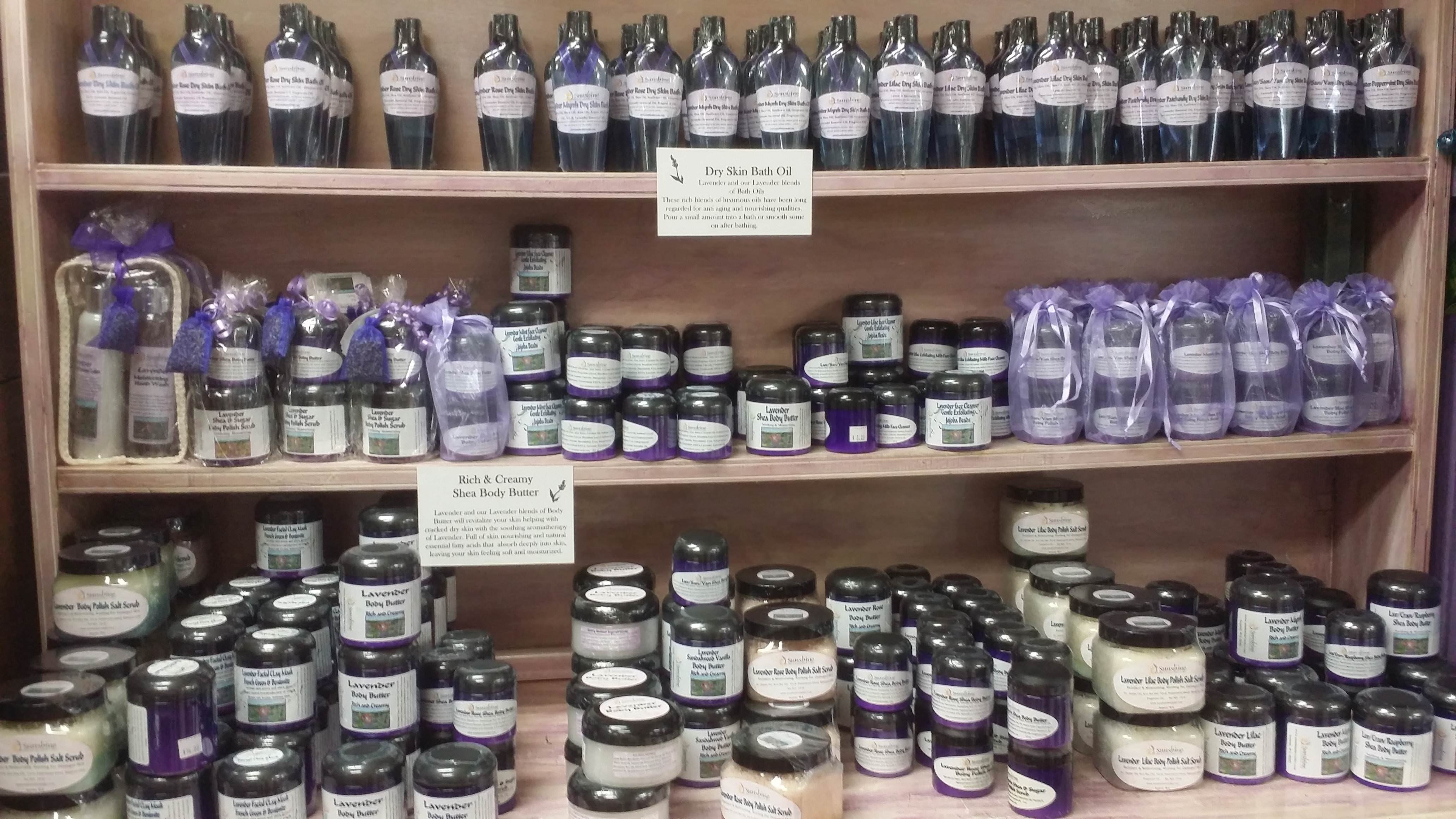 Every lotion, potion and elixir you can imagine is here, and you will have no shortage of the color purple.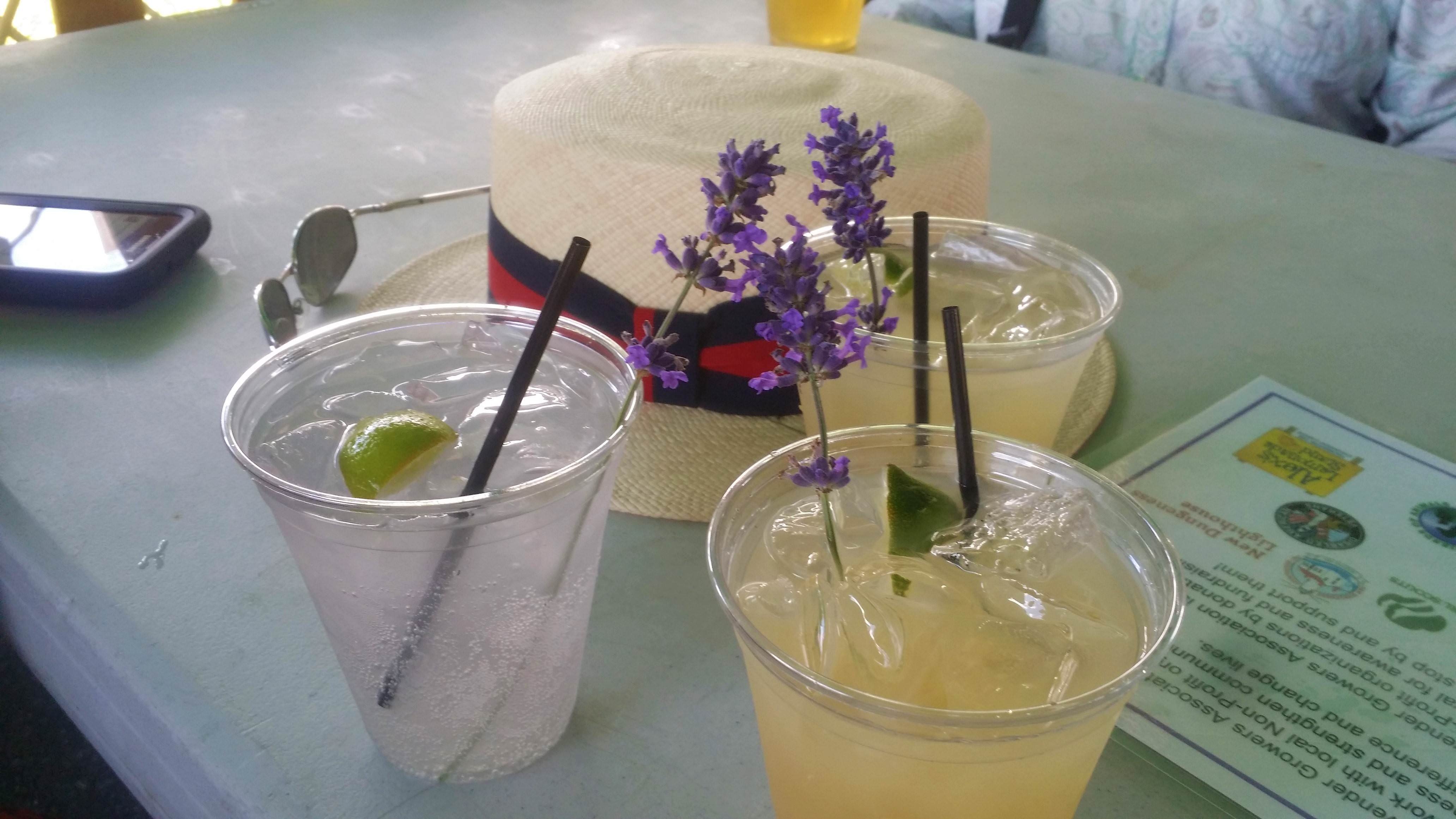 Lavender cocktails! The light-colored one is a refreshingly delicious vodka, 7-Up and lavender syrup blend. The dark-colored drink is a powerful tequila, lavender syrup and pineapple juice concoction that left a lasting impression. The drinks were expensive but worth every penny.
The Surrounding Area
A short drive from downtown Sequim lies the Pacific Ocean. The area is called Dungeness Spit and the beaches are shockingly empty. Here, native wildlife has the opportunity to be wild and undisturbed.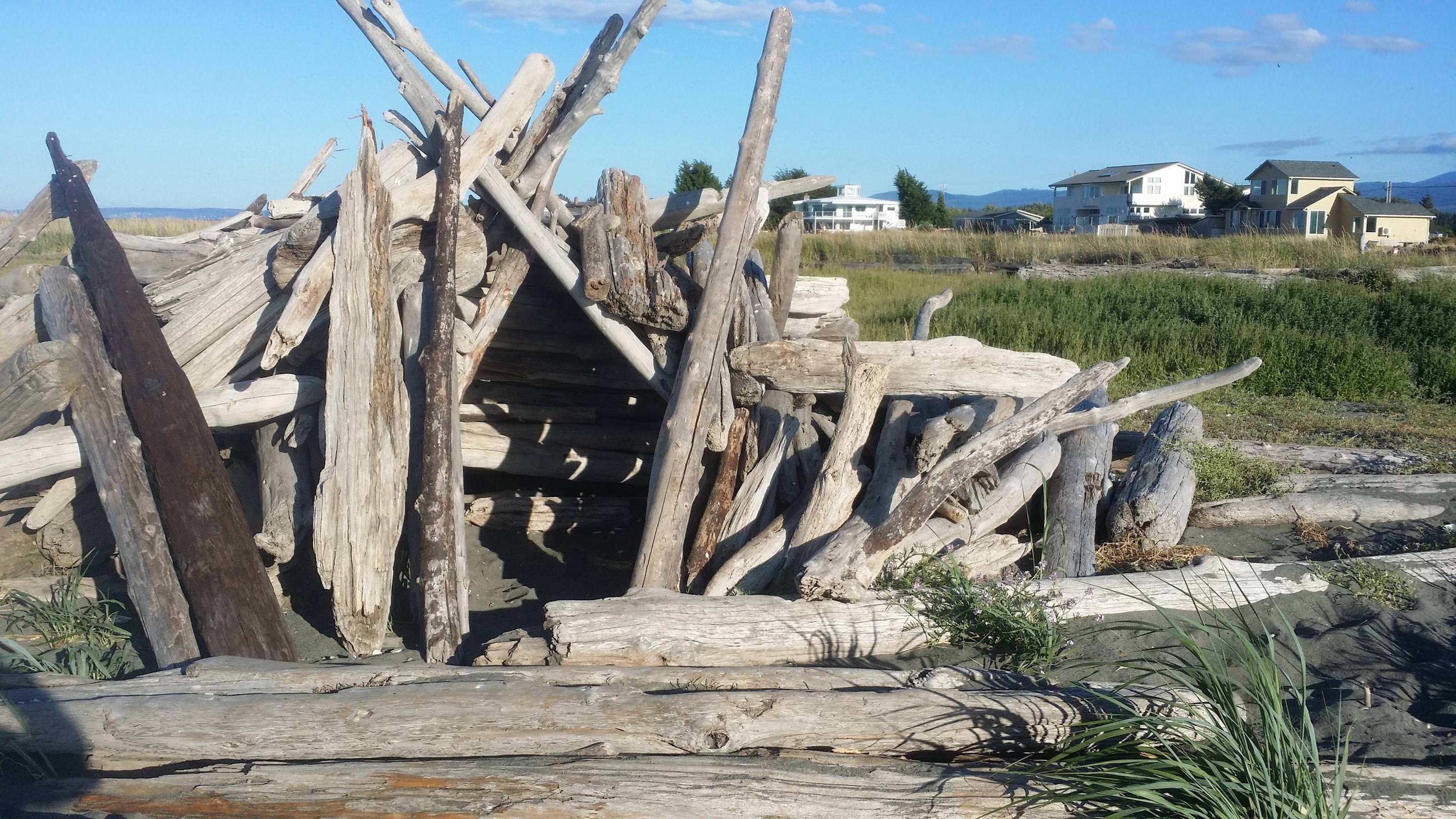 Here's a fort some kids made of driftwood, right next to a sign that said, "Please Do Not Build Forts with Driftwood". Not kidding. A thousand regrets for not capturing a shot of that sign.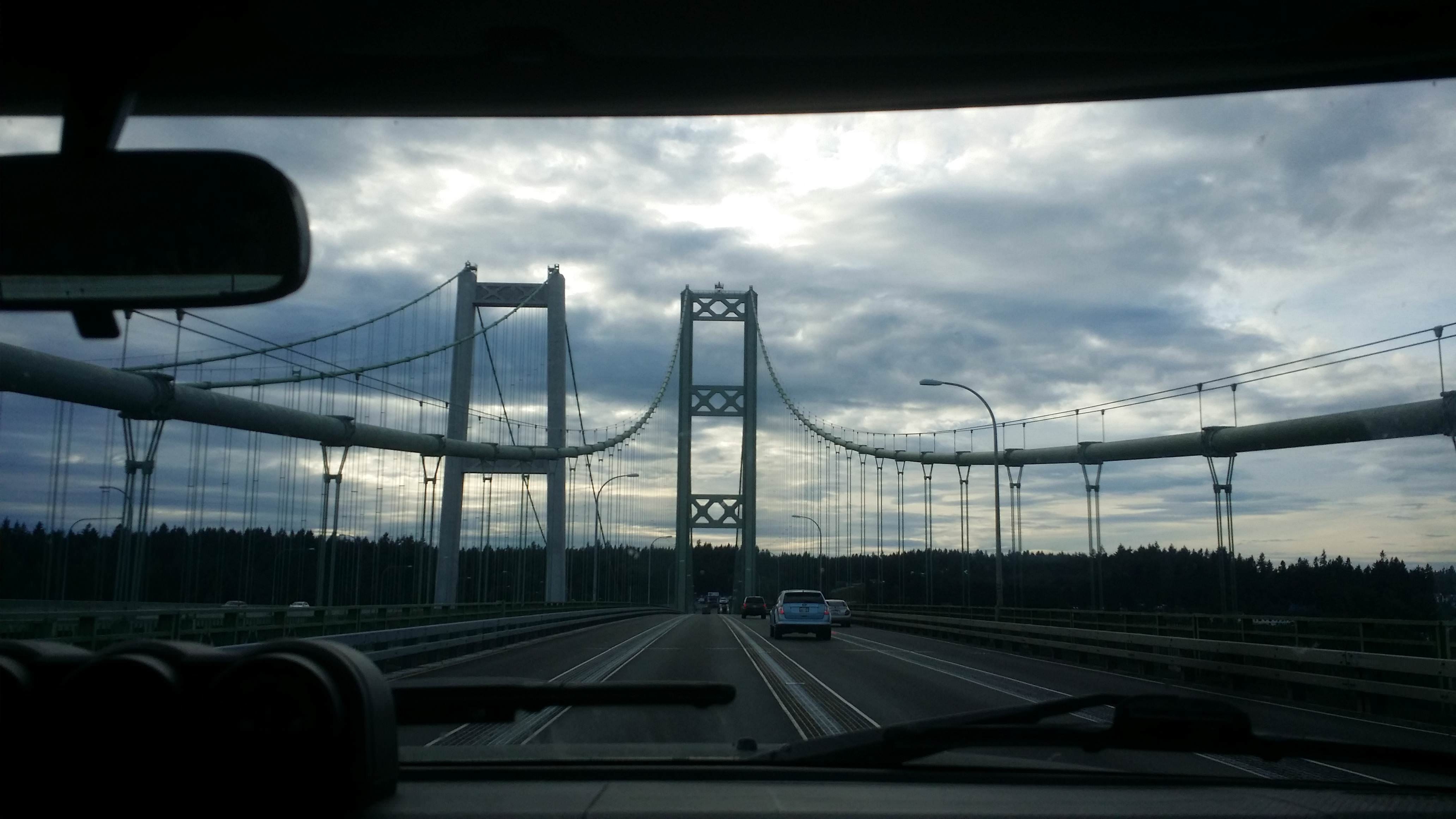 Time to head home over the Hood Canal Bridge. Hood Canal, by the way, is the only fjord in North America. We're pretty proud of it and the whales seem to like it as well. No whales on this day, though.
Hope you enjoyed the trip as much as I did! If you are in the Seattle area around July 20-21, be sure to check out this wonderful event.
Steem On, friends!