Wool, Wool, Wool!!! New big dealer discovered for Turkish wool in Dong Xuan Center in Berlin, Germany!
Hello Steemians,
After a long time, I went back to the Dong Xuan Center, where I discovered a big dealer for Turkish wool. This is the largest supplier for Turkish wool, which I have seen so far in Berlin, Germany.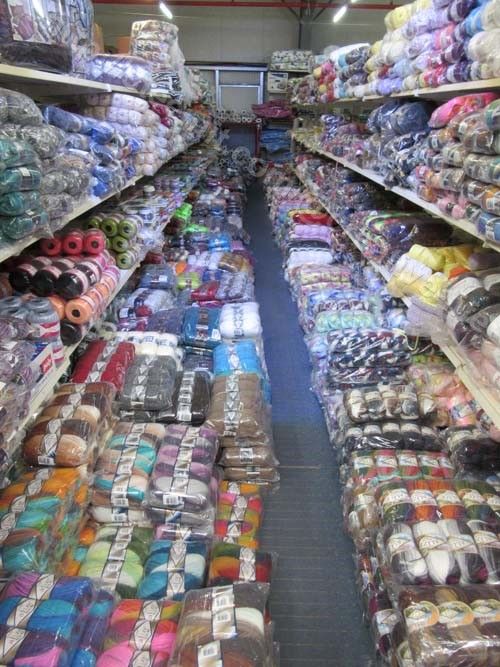 The Dong Xuan Center is Berlin's largest Asian market and extends over several halls. In the halls are many small shops, which are mainly operated by Asian owners. The market takes its name from the Dong Xuan market in Hanoi.
Actually, the Dong Xuan Center has been established as a wholesale, but now everyone can shop there. Anything is offered, e.g. Textiles, jewelry, Asian food, decorative items and much more. Also, inexpensive hairdressers and restaurants can be found in the halls.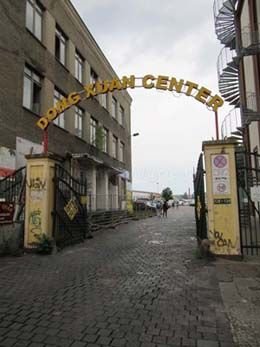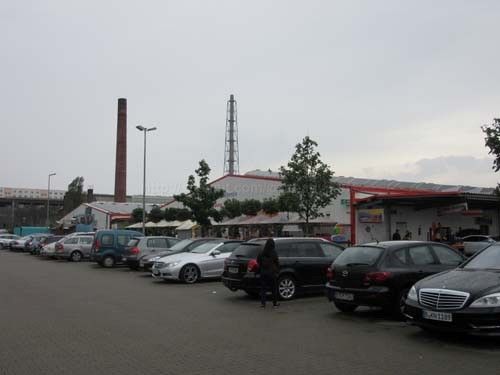 For the craft-lovers of us, the center is definitely recommendable. In the small décor shops, you sometimes find small treasures that can be crafted with.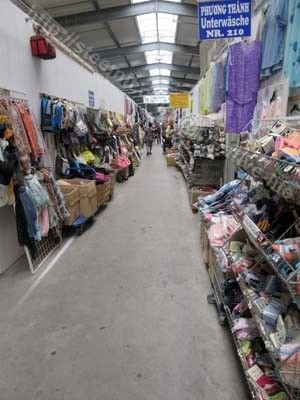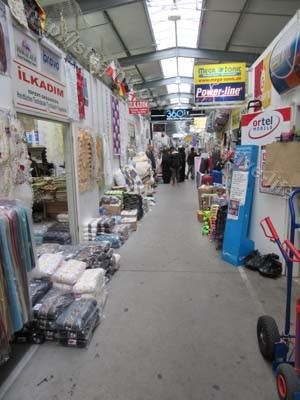 So, there is also a big shop for Turkish wool, mainly Alize, Himalaya, Rozzetti, but also other Turkish brands.
The prices are good and can compete with the online prices! The dealer sells the wool in packs only. Usually, 500g per package are included (5 pieces), Alize Bella 250g (5 pieces). The packs cost between 10 and 15 Euros, depending on the fiber and brand. The shop is located in Hall 2, quite at the beginning.
Address:
Dong Xuan Center
Herzbergstraße 128-139
10365 Berlin, Germany
Hall 2
www.dongxuan-berlin.de
Opening hours are daily from 10 am - 8 pm. TUESDAY is CLOSED!!!
Well, and now a few impressions for dreaming (of wool, of course ;)).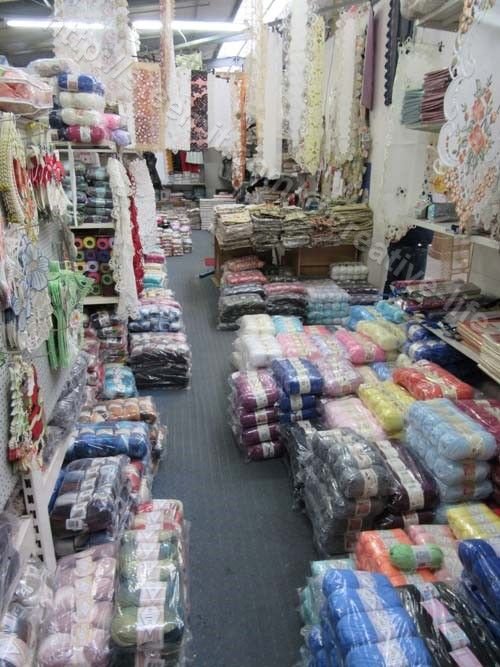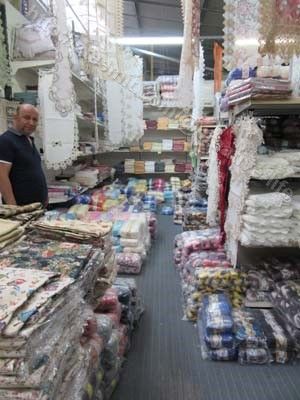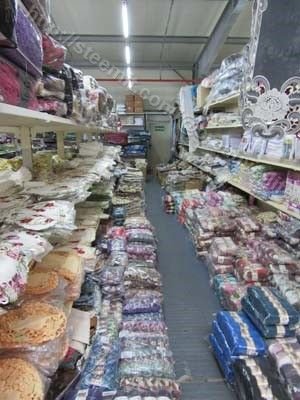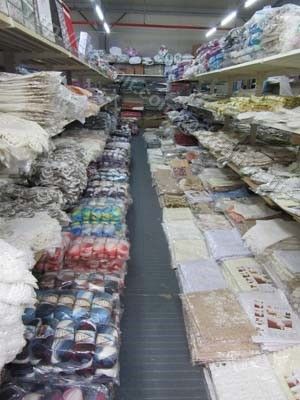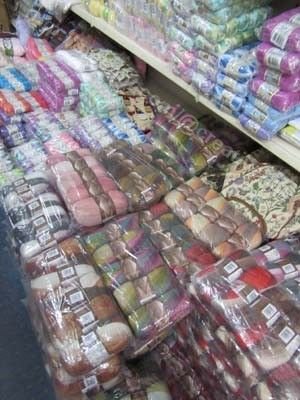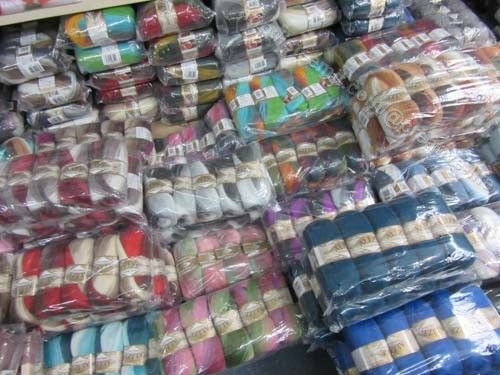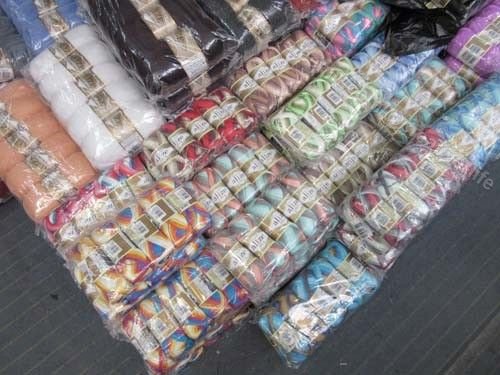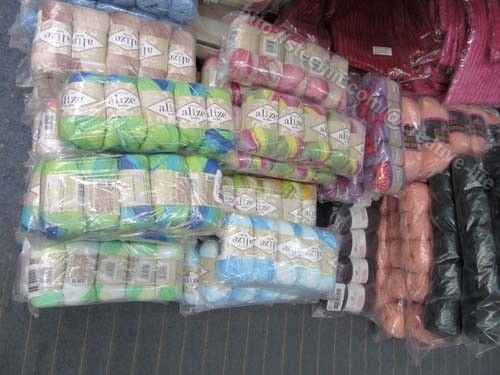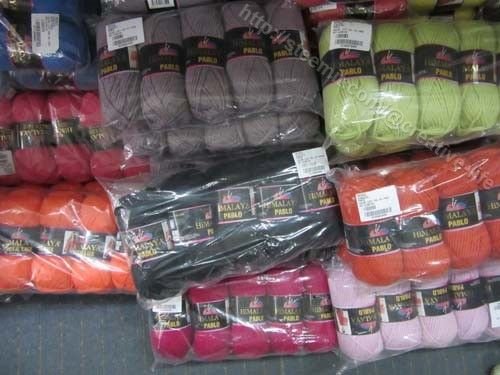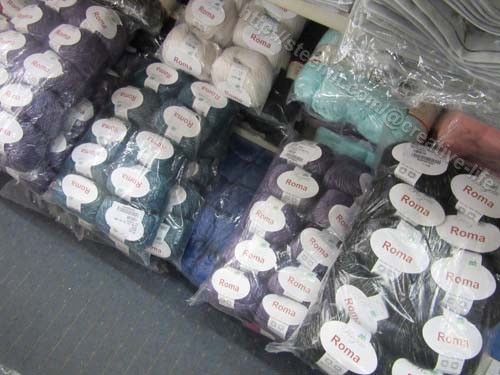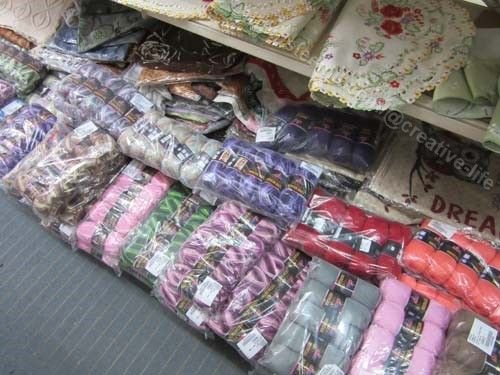 Of course, I could not resist and bought some wool. These are my treasures: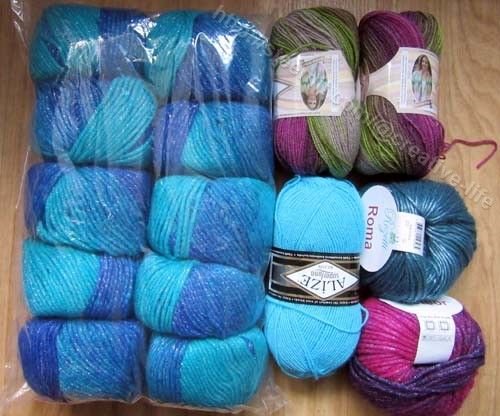 I immediately started to knit the first wool, a bulky color gradient yarn from Rozetti called Meteor with Lurex.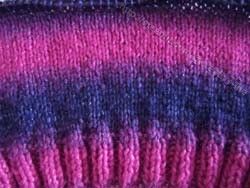 If you like this article, support me with an Upvote, Resteem and follow me for more creative articles about crafts, DIY and creative hobbies.
The photos and the text are 100% created by myself and may not be reused. It makes a lot of work creating this content. Please respect the copyright, thank you.