Consonno is a ghost town in northern Italy, which has its own, fascinating story of big dreams, that ended up being a failure
In the late 50's it was still a sleepy village in Lombardy, not far from Milan, hidden in the surrounding hills... until it saw the arrival of count Mario Bagno, who dreamt to transform this rural location into Italian Las Vegas!
The count was swift, and in the beginning of '62 he bought the whole place grinded to a halt by agricultural crisis, after it was connected to the main routes by a brand new road, which was necessary to bring masses of tourists.
And they came indeed, lured by the splendor of the whole thing, which lived big till 1966-67, when two consecutive avalanches - the effect of wrecking of geological equilibrium by the heavy machinery - destroyed the road, effectively cutting off Consonno from the world.
But Count Bagno pushed back! He restored the road, and started constructing new buildings, including: minaret, Chinese pagoda, luxury hotel, medieval castle, entertainment center... and he planned many more such as a tennis court, a golf course, a zoo, and even a race track.
However, these dreams were broken in half eventually in 1976, when a powerful avalanche destroyed the road again, and even with count's determination to fix it the tourists never came back.
The kingdom of fun, that once burst with laughter, soon became bleak, and the whole town was abandoned... but it started attracting tourists again after count's death in 1995.
Personally, I quite enjoyed its post-apocalyptic vibe!!!
Today you can still walk the streets thinking about the grandeur of the past: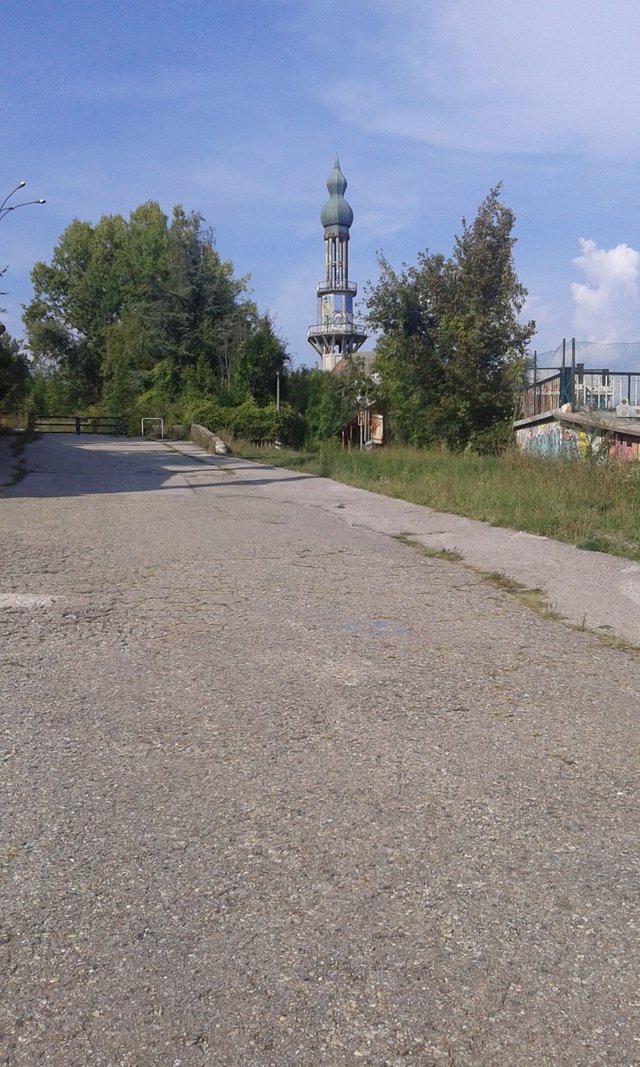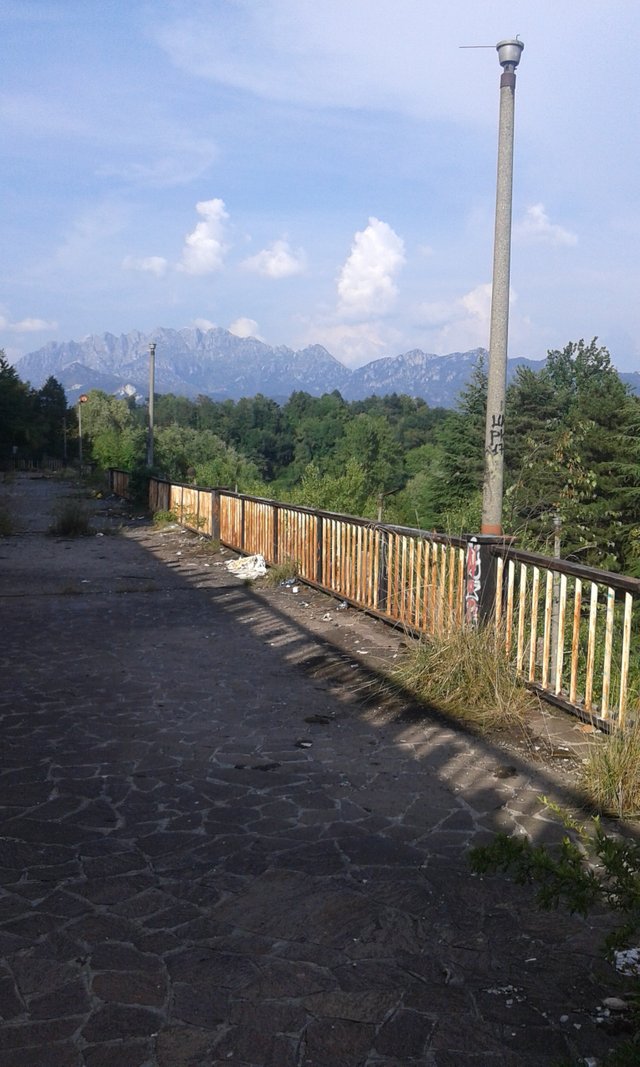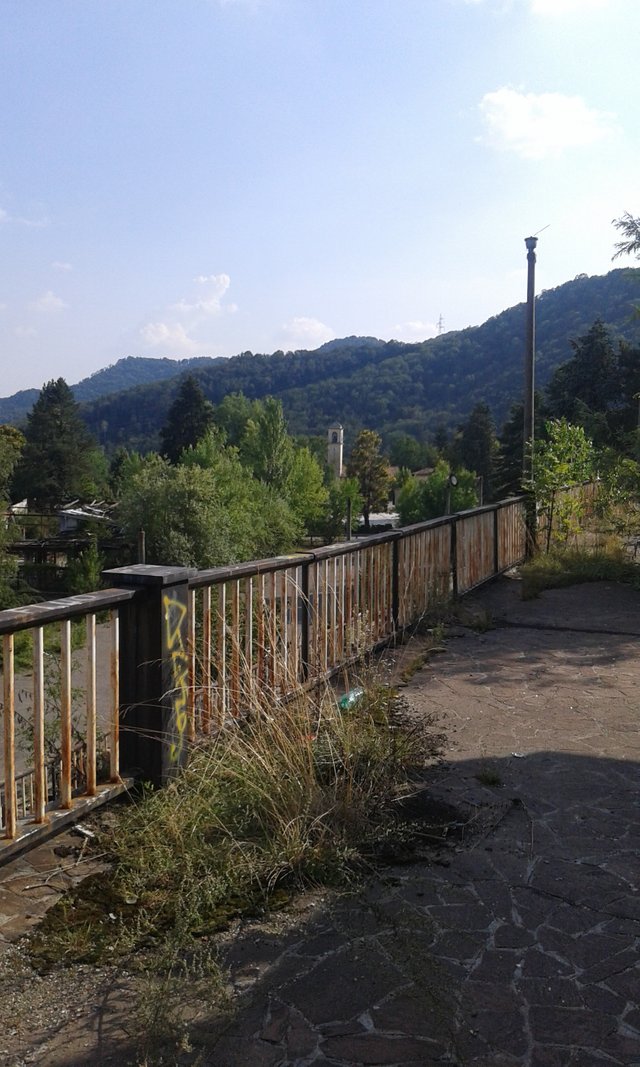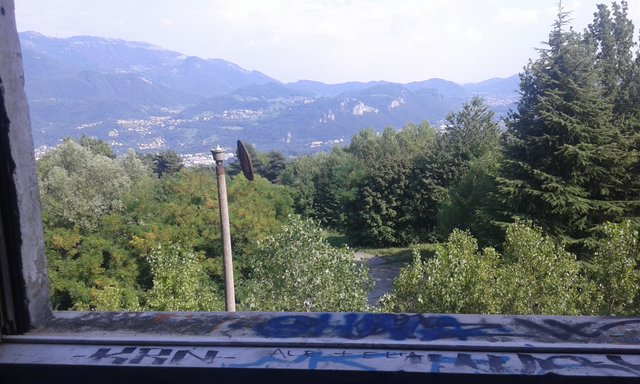 The buildings look like this: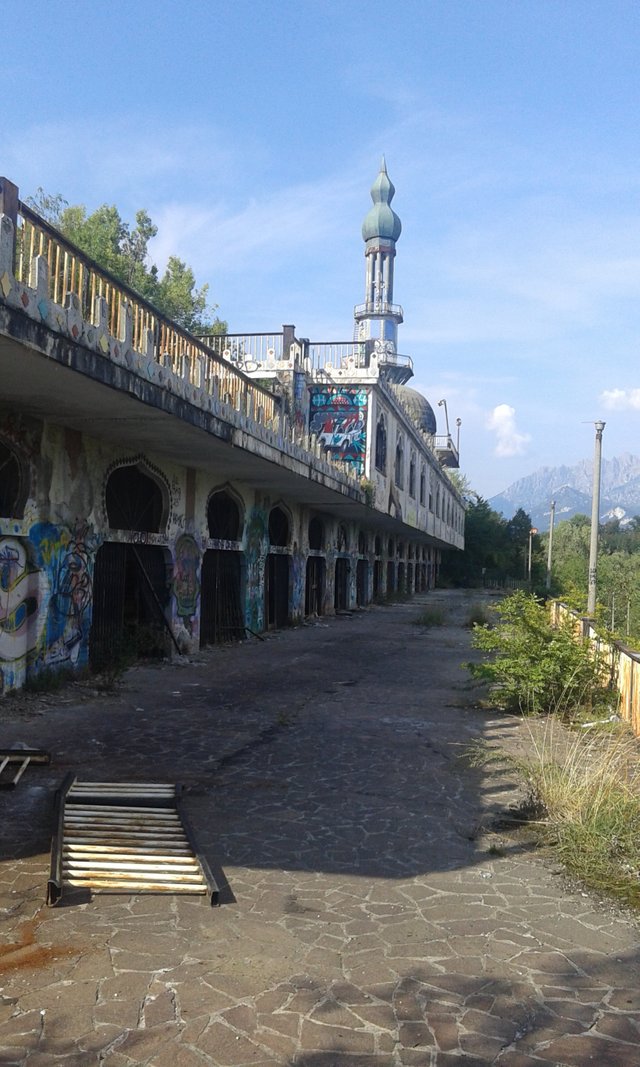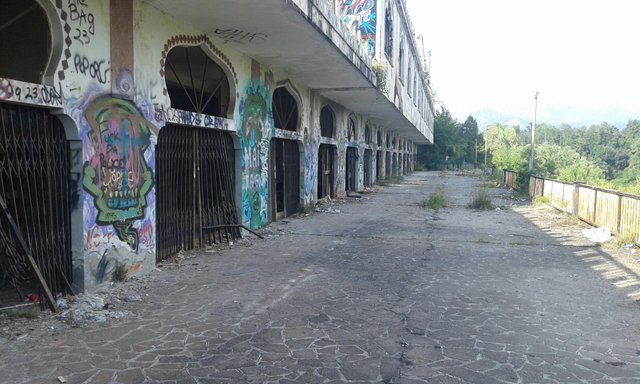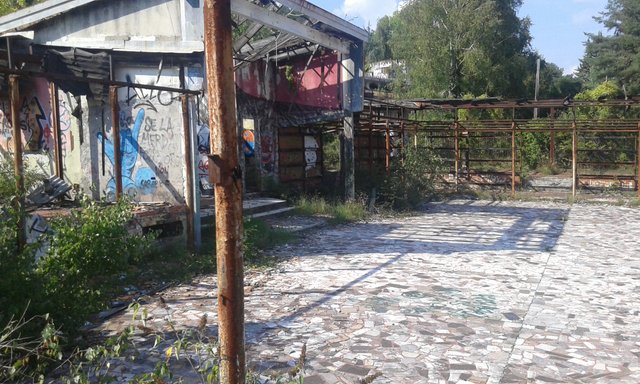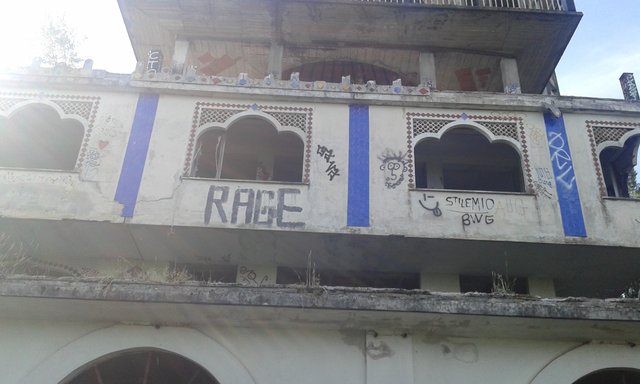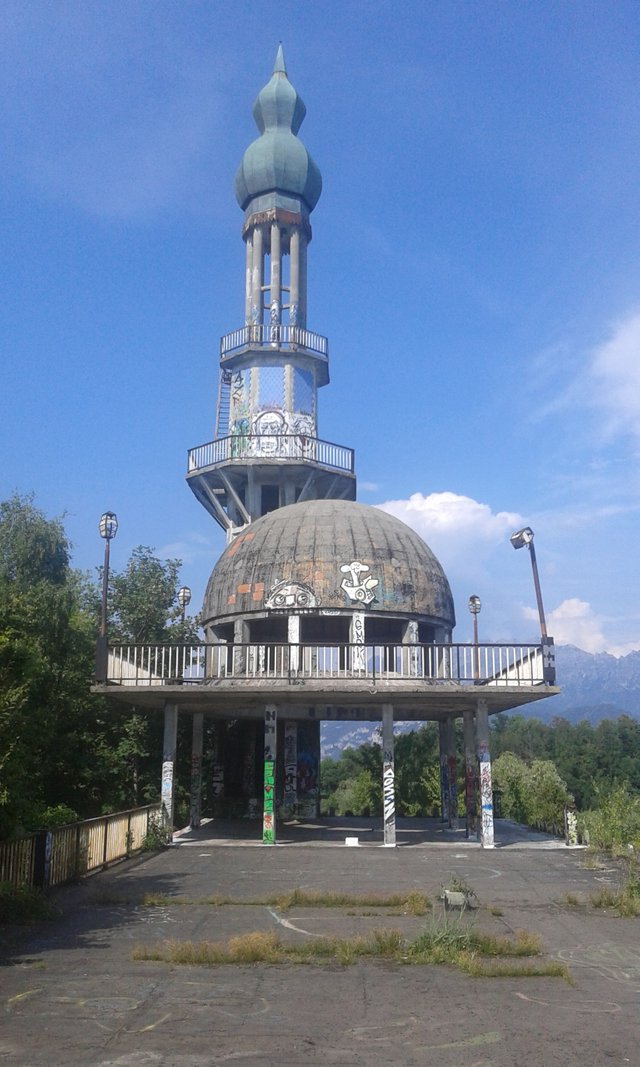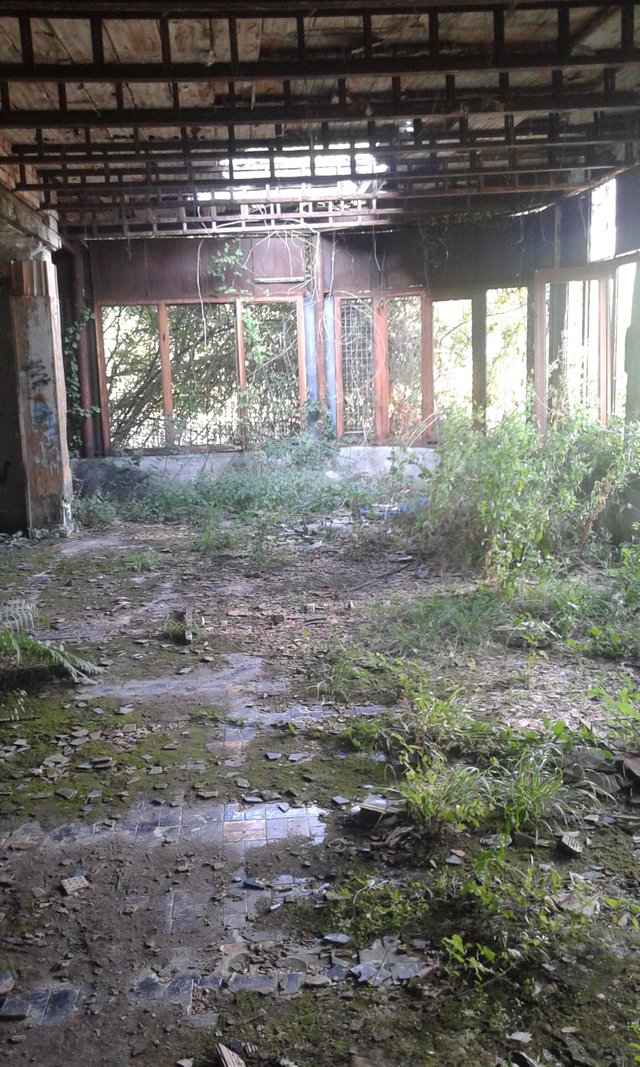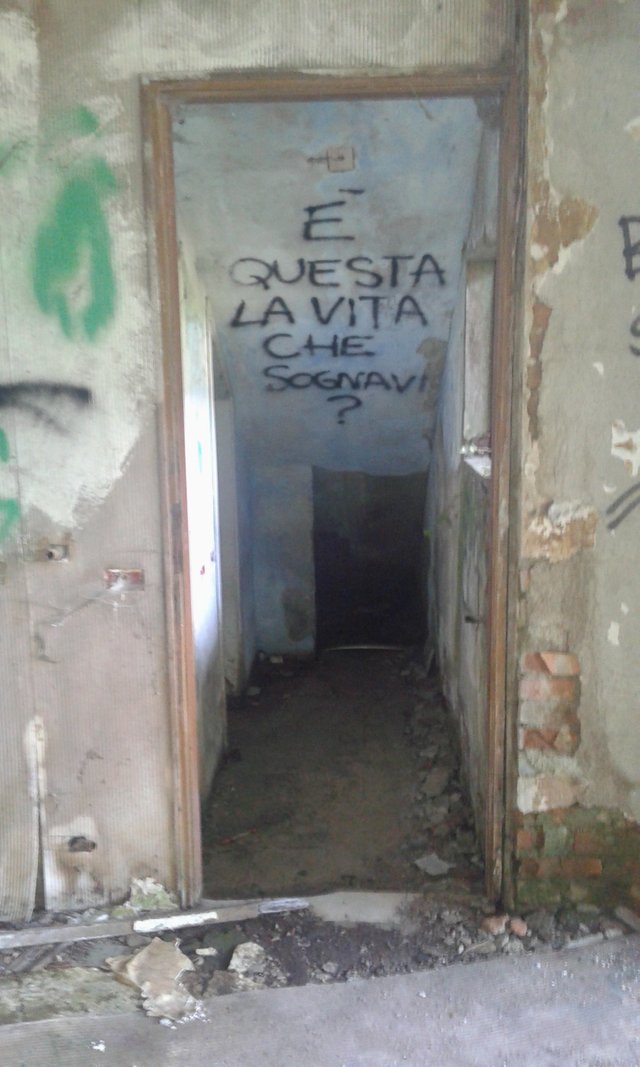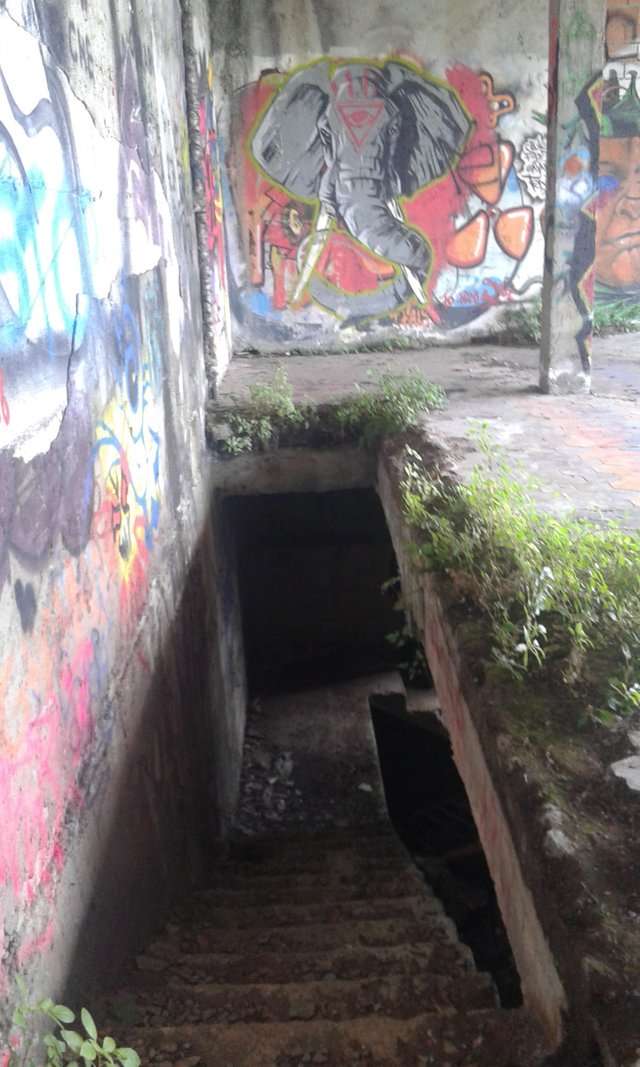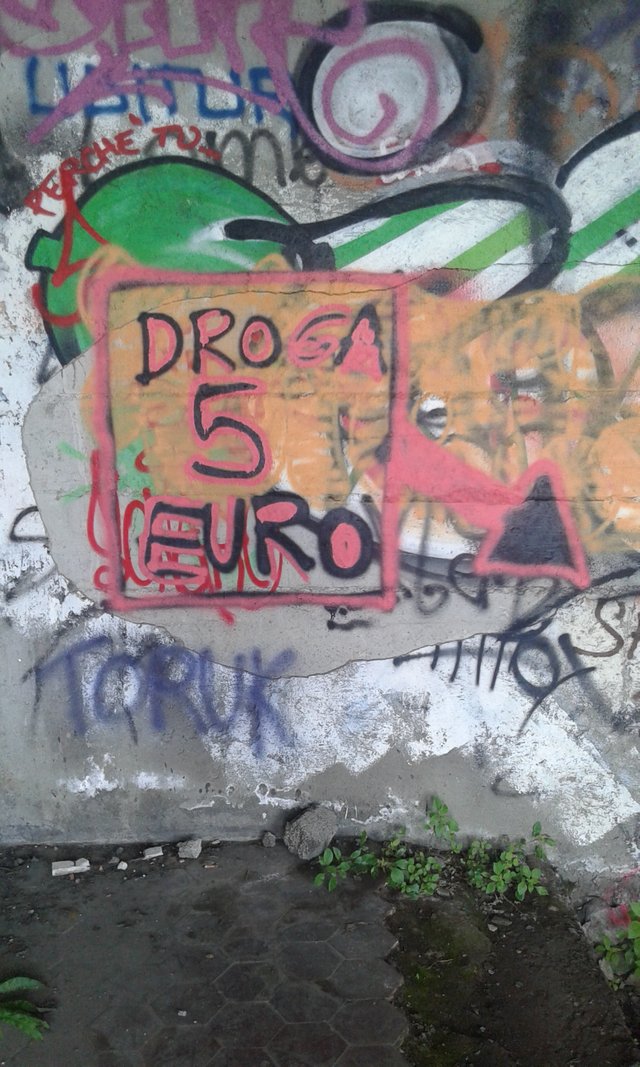 And the space got covered in graffiti... some better, and some worse: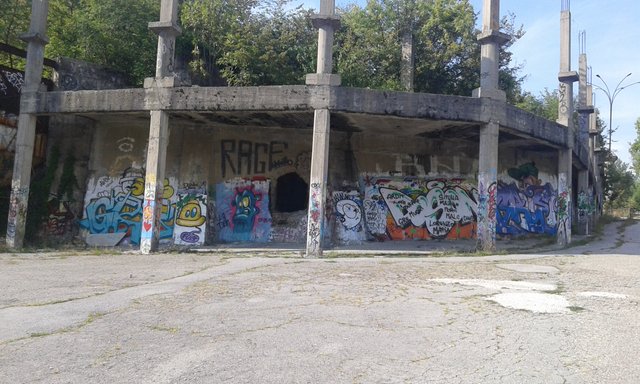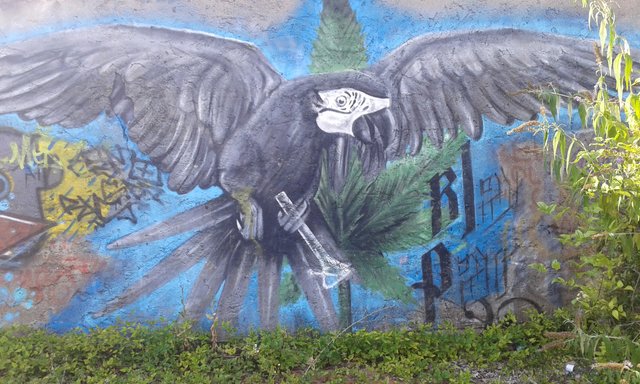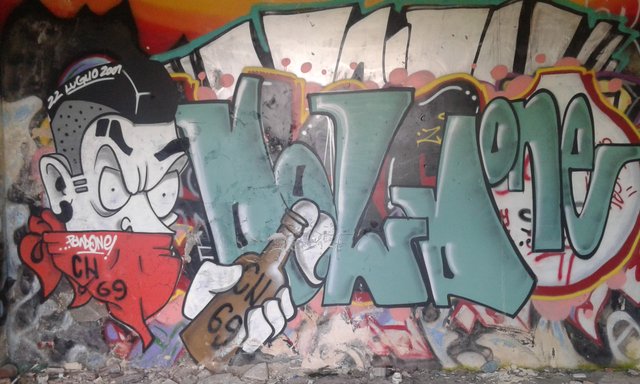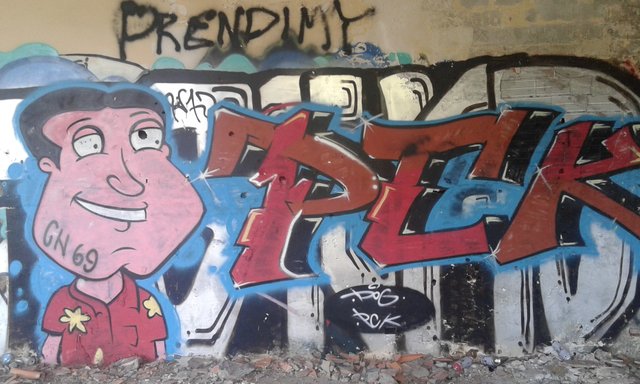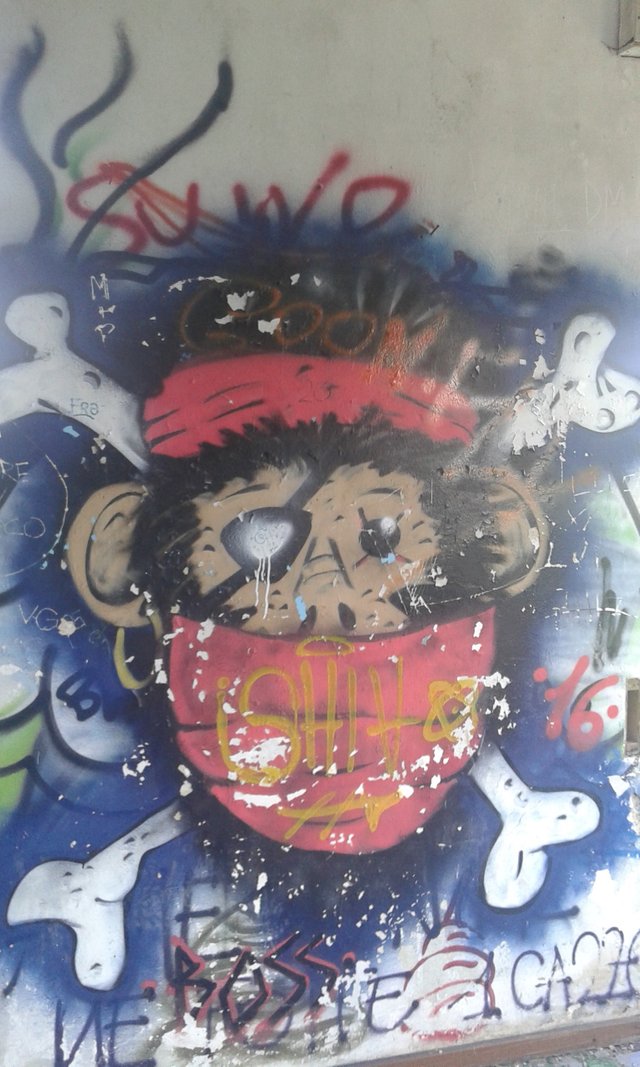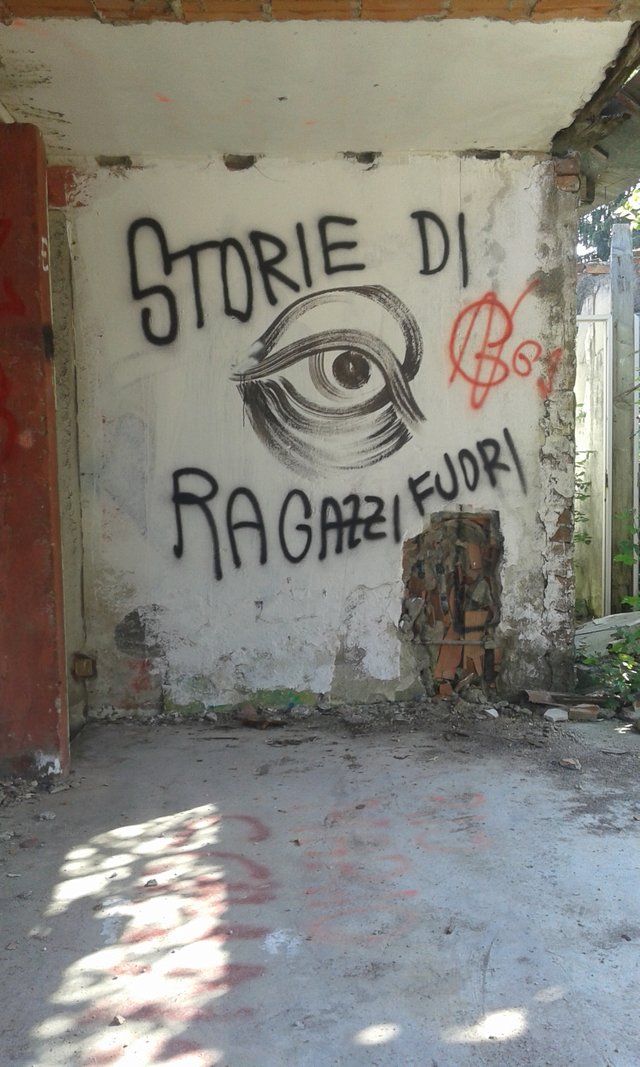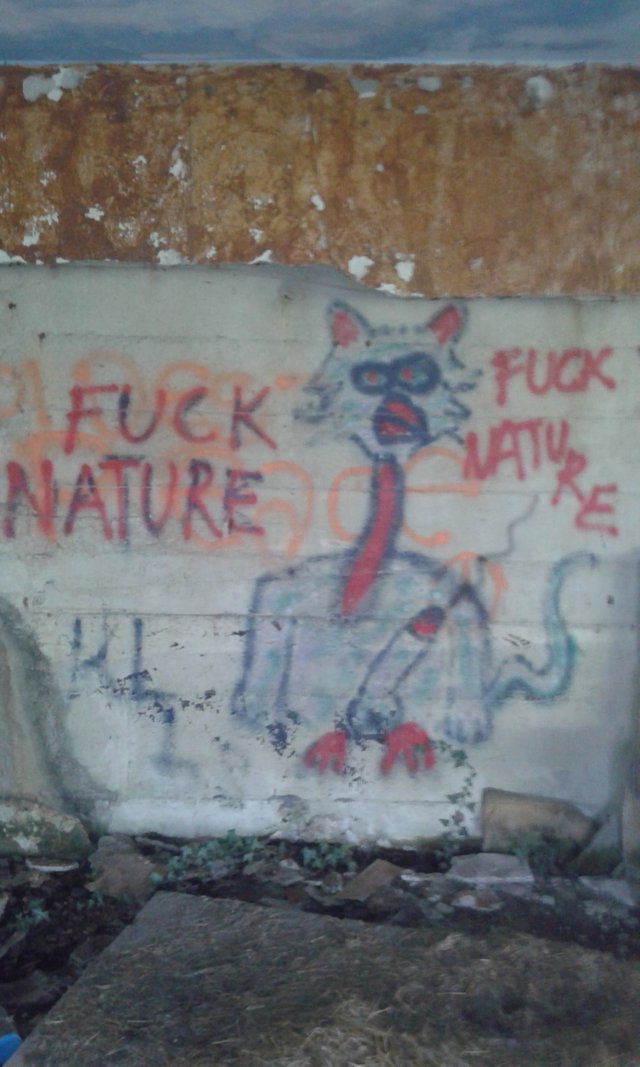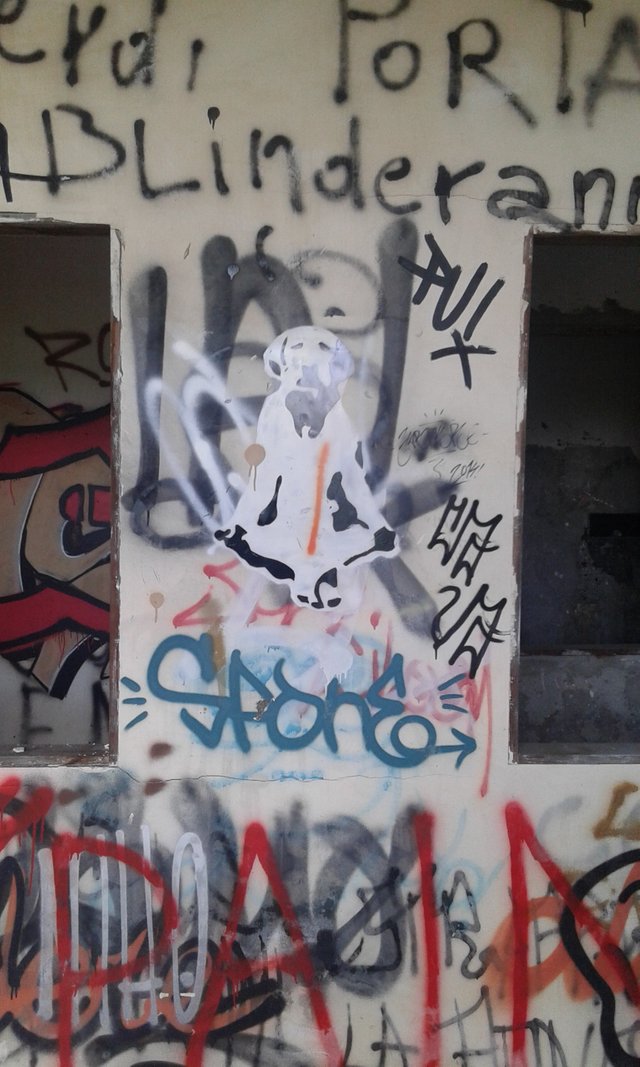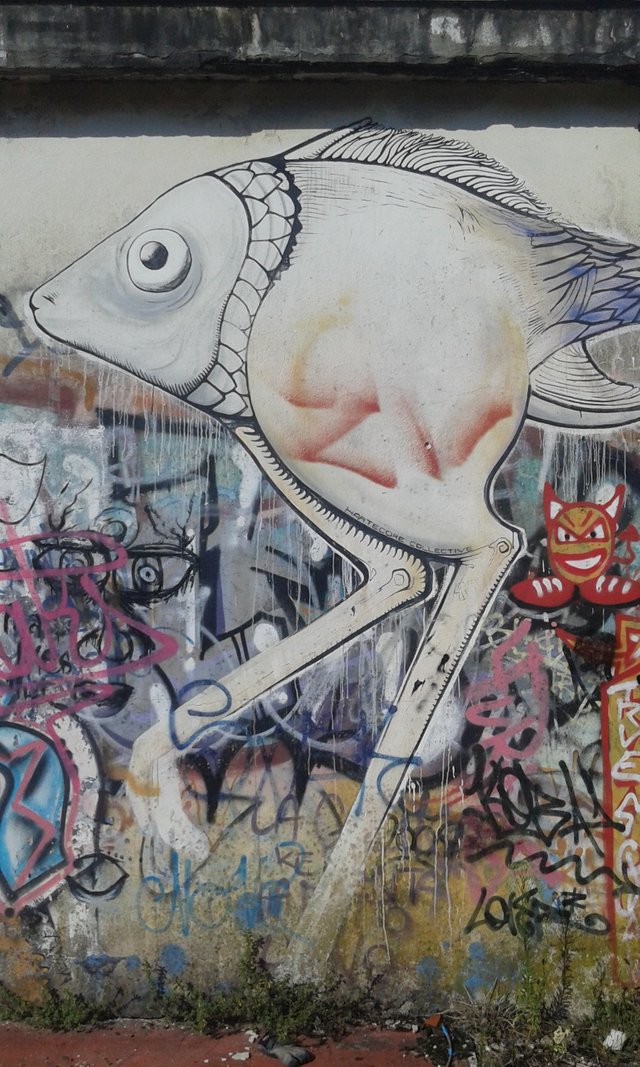 💨 💨 💨
✯ Follow ✯ Upvote ✯ Resteem ✯
@conradino23
✯