Climbing mountains in Germany. This is me, what is your story?
Hi, everyone! Tell me, are you a person who likes challenges? Or maybe the most precious thing, for now, is your comfortable computer chair. Many of us are so attached to comfortable things, it is so good in here…no stress…no uncertainty.
It seems that our comfort zone is the best thing ever. What can you get out of this? Danger, fears…opportunities .
Today I will tell you a big secret)) My worst fear is the fear of heights. Yes, when I see that I am too far away from the ground I just lose the opportunity to think rationally and I just panic. I know it is childish, but I feel more comfortable standing on the ground.
This is my zone of comfort.
What is your most terrible fear?Maybe spiders or that you are afraid of water? How many of us are brave enough to confess fears? So, I am waiting for the comments.
I am not brave enough for many things…and this is limiting me. There are a lot of interesting things outside of my room and this laptop. Yes, to be on top of a mountain or to jump with a parachute , those were my dreams. Every time I closed my eyes and tried to imagine it in detail, I stopped myself. Something inside my brain told me: "Christina, are you stupid? You have such a comfortable life. I can guarantee that if you will try, something will go wrong. Do you want to go to the hospital?". These thoughts stopped me many times until once…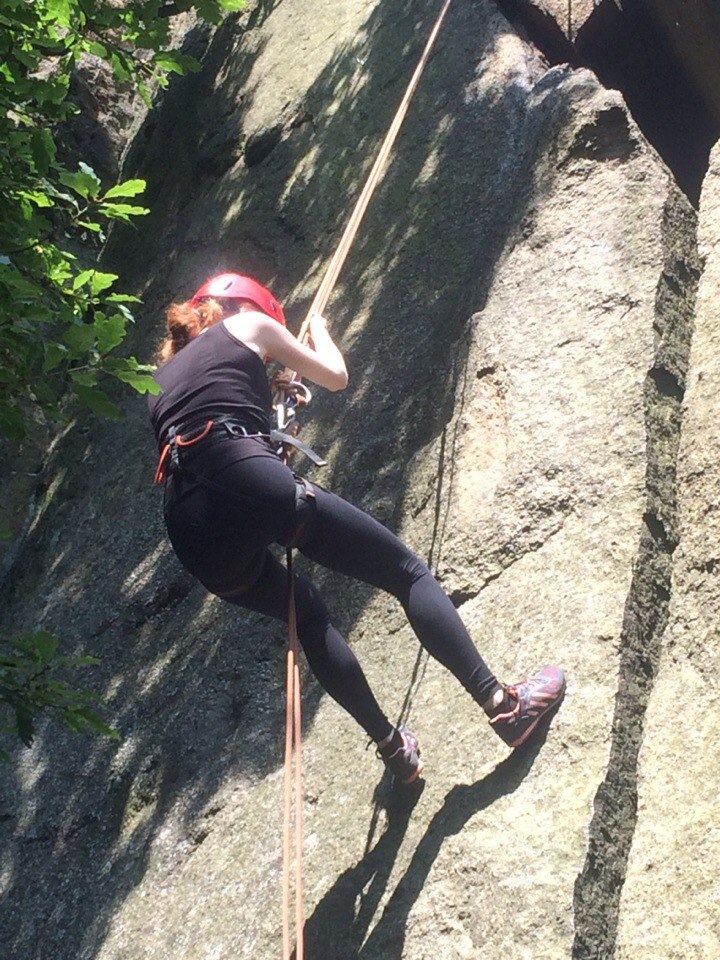 I went traveling to Germany. I like this country, there are a lot of interesting places to see there. Once I got a very interesting offer to go to the mountains, to a special place for climbing. Can you guess about my thoughts? I looked at the pictures of this place. It was so… high! I felt something crazy that moment, maybe it was adrenaline. I realized that here is an opportunity! If I will not do it now, I will never do it! I signed the papers and went to my room to get ready.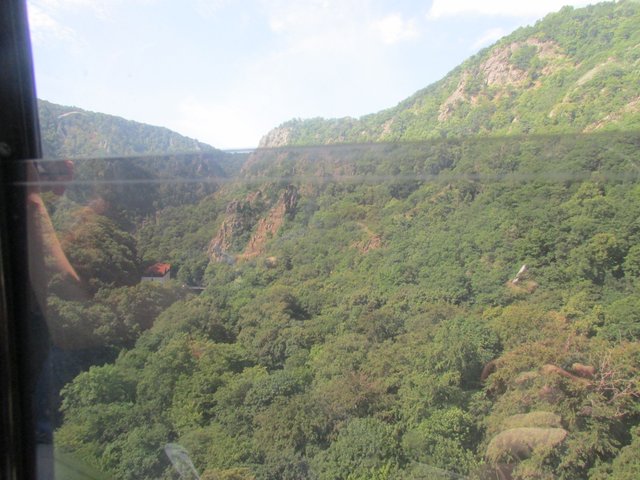 When we came to the place I realized that it was the craziest decision that I have ever made. Everything in my eyes was blurry. The instructor was explaining me the stuff about equipment. First, I was in shocked, second in was in German and it was difficult to understand. Ok, I kind of understood everything…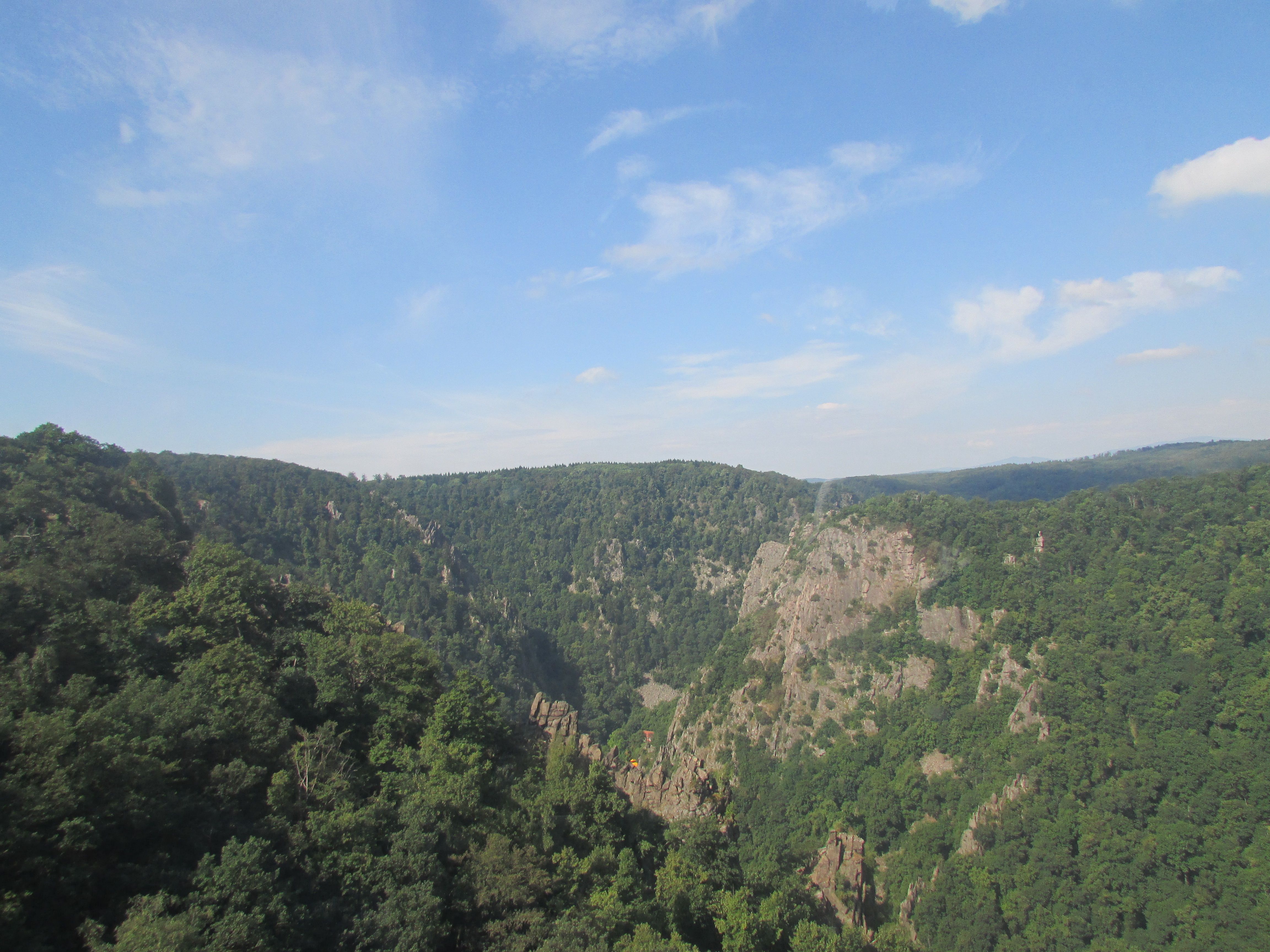 I looked down… there was nothing there! Nothing! My mind or whatever told me to stop right now. It was not too late. And the first time in my life I told my mind to shut up! I wanted it, I really wanted to be more than I used to be before. I wanted to live, I wanted to feel and it was my chance. I tried to make all the pictures about my dead body all around in blood disappear from my head.
Everything was ready. I was standing back to the cliff, holding a rope in my arms. Step back, step back and now my body is perpendicular to the ground, but so far away from it. Step back, step down, I am still alive. Somewhere in the middle of the track I finally understood that I am really doing it! It is almost done. I felt so proud, just don't have words to describe my feelings for that moment. I won. I won for real!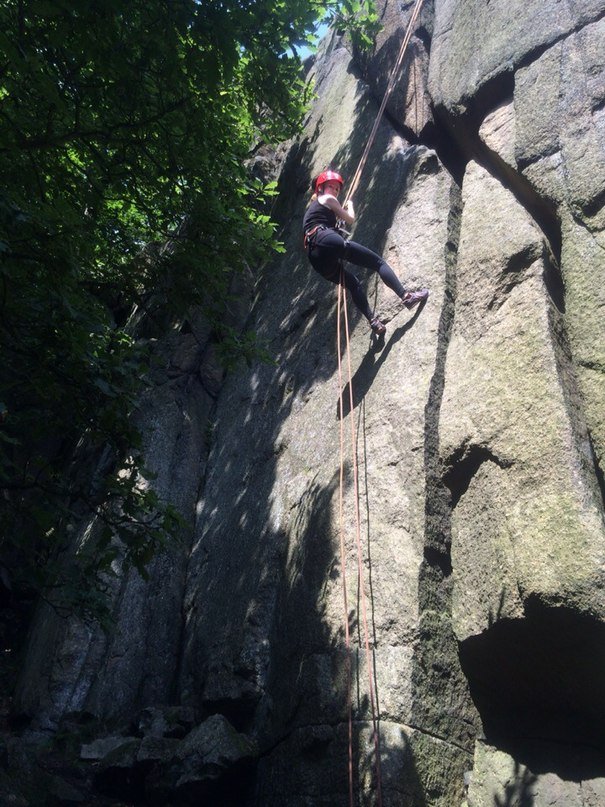 When my feet touched the ground, I was already a super hero. I was dancing like a little girl who just got a present. From that day,I tell all my fears to go to hell. I want my life to be an adventure, full of emotions and exciting moments.
Yes, your usual zone of comfort is a comfortable place, but there is no life in there. Life is outside of this balloon. This world is so beautiful and wants to be discovered by you. It has a lot of special surprises just for you. Come and get it, your life is in your hands!