This is it! My Genesis post of our travels that is made possible by CRYPTO, STEEMIT AND FREELANCING. For those who don't know me yet, I'm Cha Zapanta from a Sunny Country all year-round - PHILIPPINES, you can click here and get to know me. :) And Yes! I'm able to travel around Philippines and Europe with the help of CRYPTO and Steemit, click here on how it became possible. :)
SIARGAO, my favorite destination ever! Been there 4 times already and can't wait to go back next year and stay for 1 to 2 months next time. :) Why SIARGAO? Jamming Waves, Scenic Beaches, Endless road trip, Warm locals, Limitless Coconuts, Unforgettable seafood experience, reggae vibe and of course the beautiful skies I witness every night. Yes! This is why I love Siargao!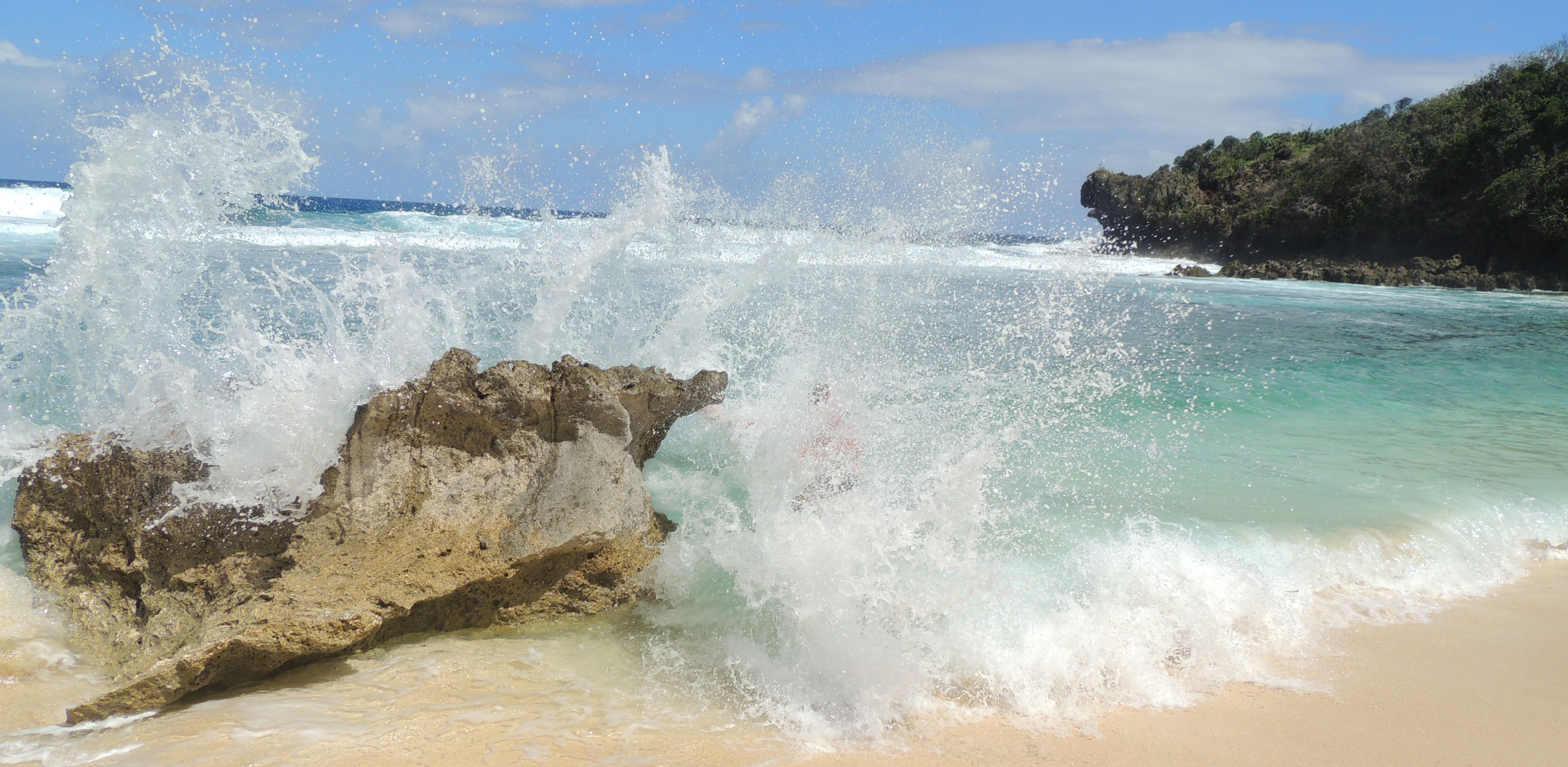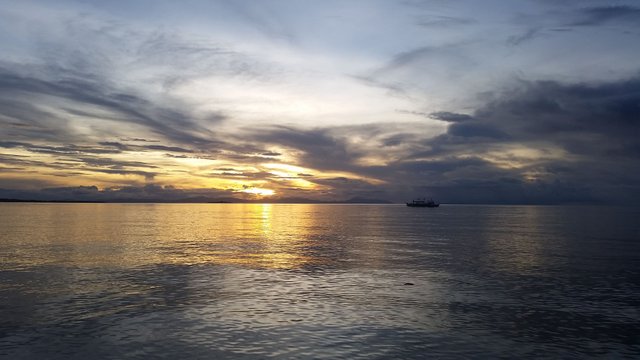 Yeah the fun road trip going around the island!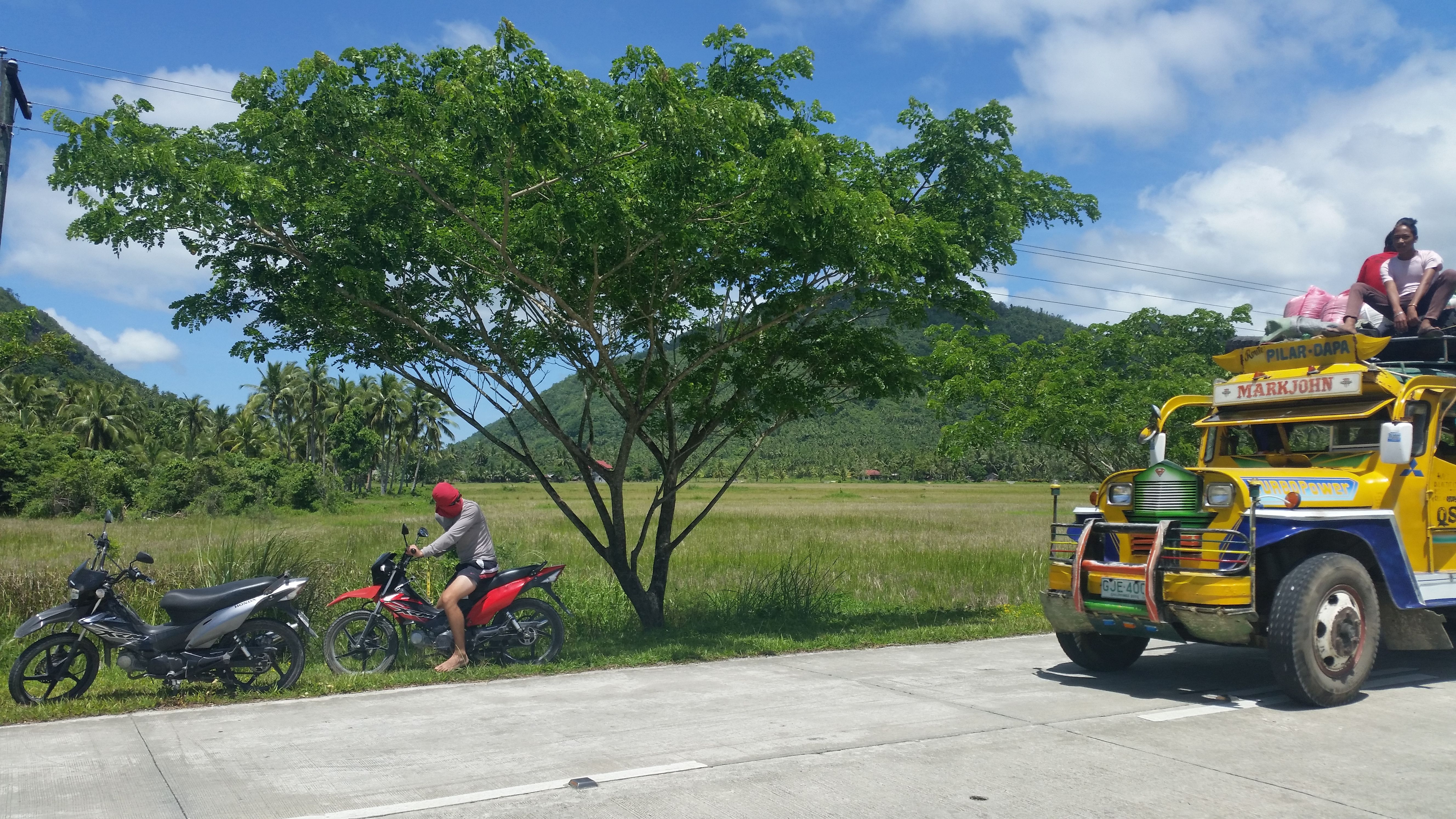 THE LIMITLESS COCONUTS - you can climb and get some for yourself after a dip of the marvelous Siargao beach.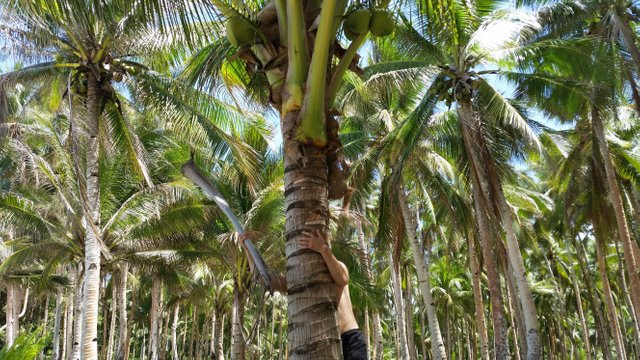 So what you can do in Siargao? Here is a list:
MAGPUPUNKO ROCK FORMATION - You can swim in the amazing rock pool resort located in Pilar, Siargao. Very crystal clear water with very beautiful creatures you can see underwater - you need a pair of gaggles for that :)

BOARDWALK - Take a walk in Boardwalk at Cloud 9, General Luna where you can see surfers having fun with the waves:

BUCAS GRANDE - rent a boat in Socorro (a nearby island of Siargao) that will take you to the islands of Bucas Grande and see the emerald water that magnifies its beauty:

And see the famous rock formed - horse feet while boating in the island:

Or stop by the jellyfish sanctuary and be mesmerized:

Or take a tour on one of the caves of bucas grande where your only way out is to jump from a cliff:

I don't wanna go back so I took a leap of faith and jumped after almost an hour (haha! it wasn't really high but we always have fears inside us - and mine is HEIGHTS):

ISLAND COCKFIGHT - after a long road trip, you can stop by this small stadium in town and watch the very intense cockfight and hear the locals shouting and betting on each cocks:

CHILL - whether in your own hotel room watching the sunset or drinking with the locals while listening to the town's favorite reggae vibe: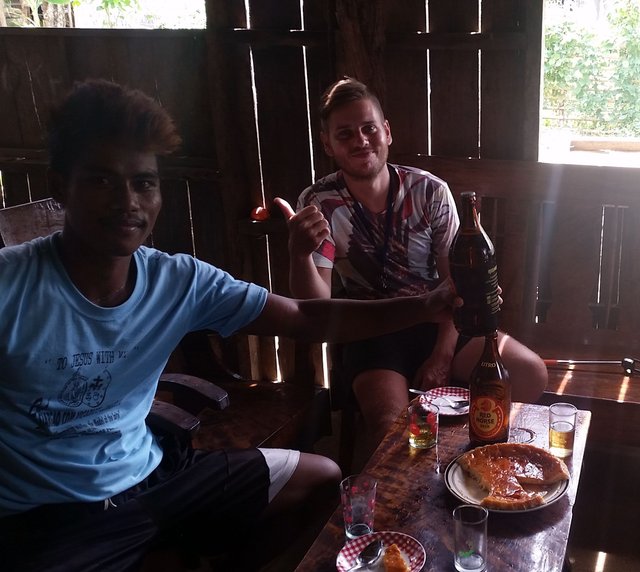 And of course, the thing that you should not miss, is to eat SEAFOOD! - Very delicious dish bought for only 4 EUR! Of course you need to haggle for the price! :)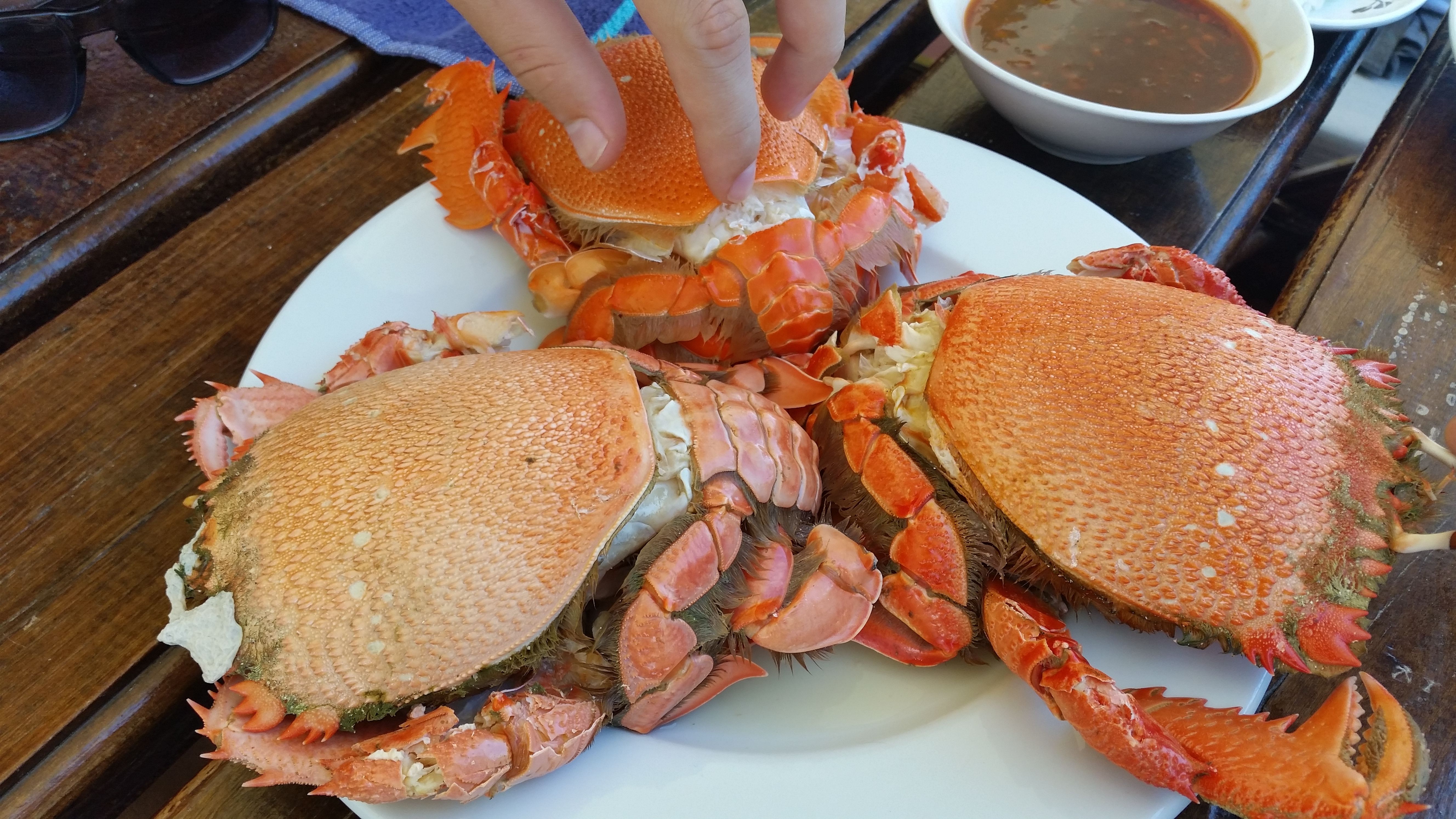 OR just PLAY with the WAVES and have fun at the beach WITH YOUR BESTFRIEND: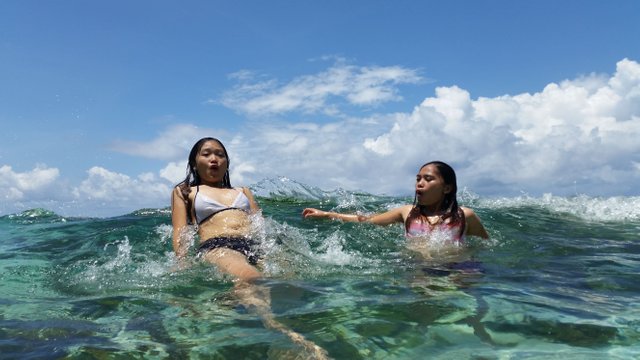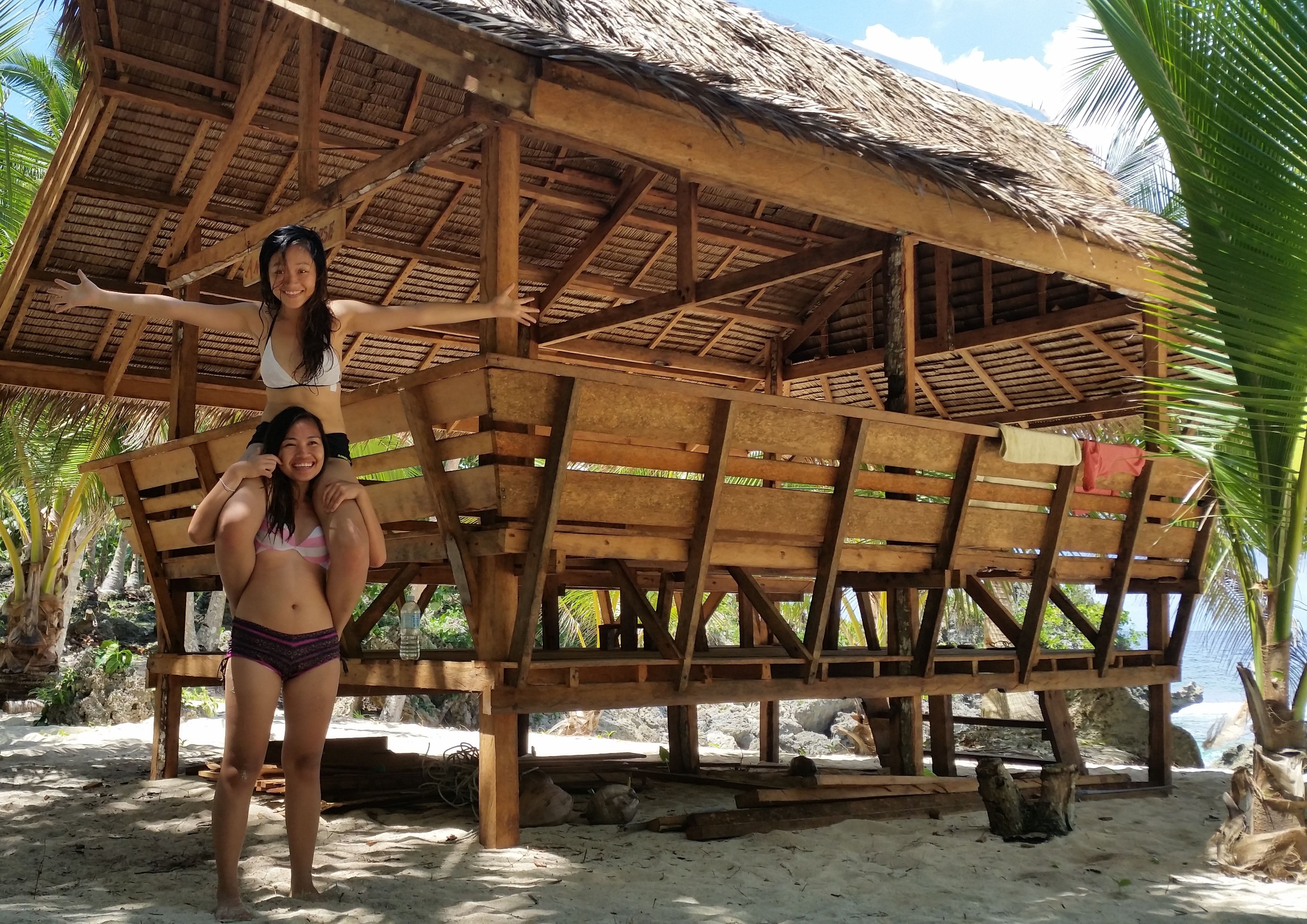 I actually wrote about her (click here).
So that's it, I hope you fell in love with Siargao like I do. If you love this post, please hit the UPVOTE BUTTON.
Thank You all for the support. WITH A GRATEFUL HEART - Thank you STEEMIT!