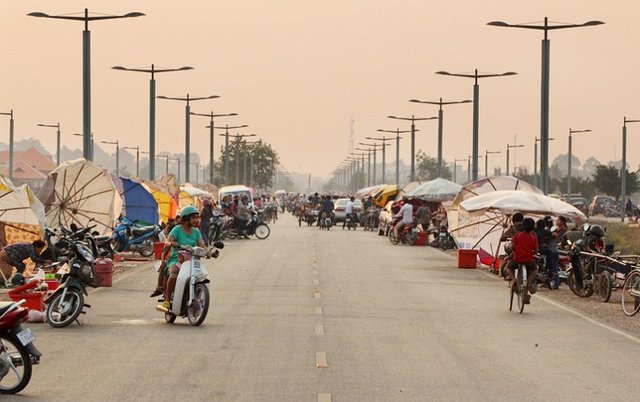 60 Road situated outside from Siem Reap, Cambodia. It is around 15 minute ride from the town center. This places like Pub-Street but this place is different on the grounds that 60 Road not the place for visitors at all as this place for local people sightseeing in late evening and night to get the natural fresh air outside from city and It's a wonderful evening road market lining the two sides of the road. It keeps running from evening around 4:30pm until well at night. The road begins with little fruit stalls with piles of fruit laying on plastic on the ground. Possibly some of fruits such as jack fruit, durian, mango, mangosteen, longan, rambutan, lychee and bunches of selling fried snakes, crickets, beetles, spiders, and other insects, well-known for local people purchase and eat, on plate adjusted on the highest point of boxes, receptacles, anything truly. But most is exactly at ground level.  
60 Road becomes a clothes and child entertainment area. The stalls sell everything from children toys, jackets, bags, shoes, bracelets, t-shirts, …. You will see likewise people sitting on mats at the side of the road as they having picnic with their family or friends alongside the play grounds for children playing like entertainment Disneyland Park.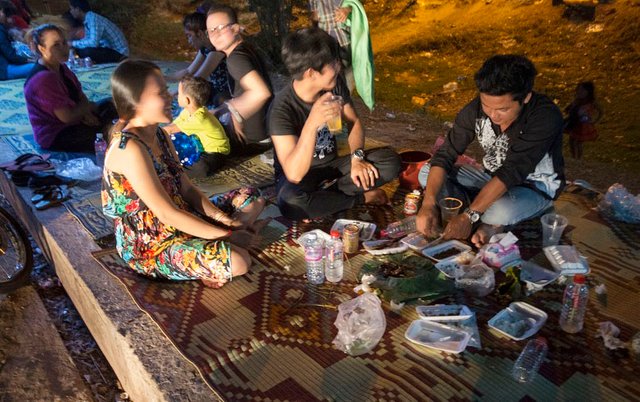 Visit there in the mornings, nonetheless, and you will see an entire diverse side to 60 Road. It is hard to imagine that the place is so clamoring in the evenings but in the daytime the zone is empty.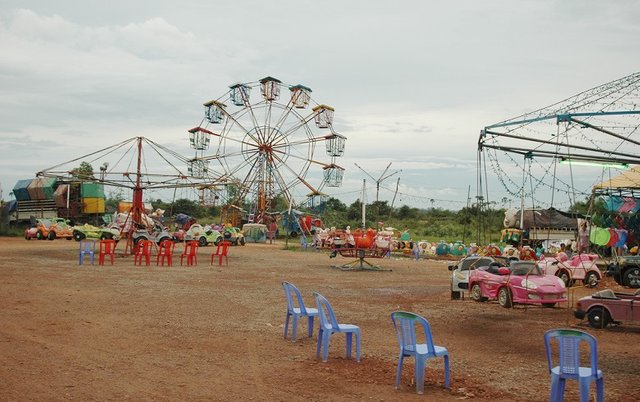 If you have a chance to visit Siem Reap, I would recommend traveling by tuk tuk to 60 Road one evening after 6pm. It is the ideal place to get a look on the Cambodian lifestyle, and it won't break the financial plan.  
The main reason for which so many Cambodian people choose to hang out in this precise area is the excellent sunset sky or night it offers, as there is no building around to obstruct the view.