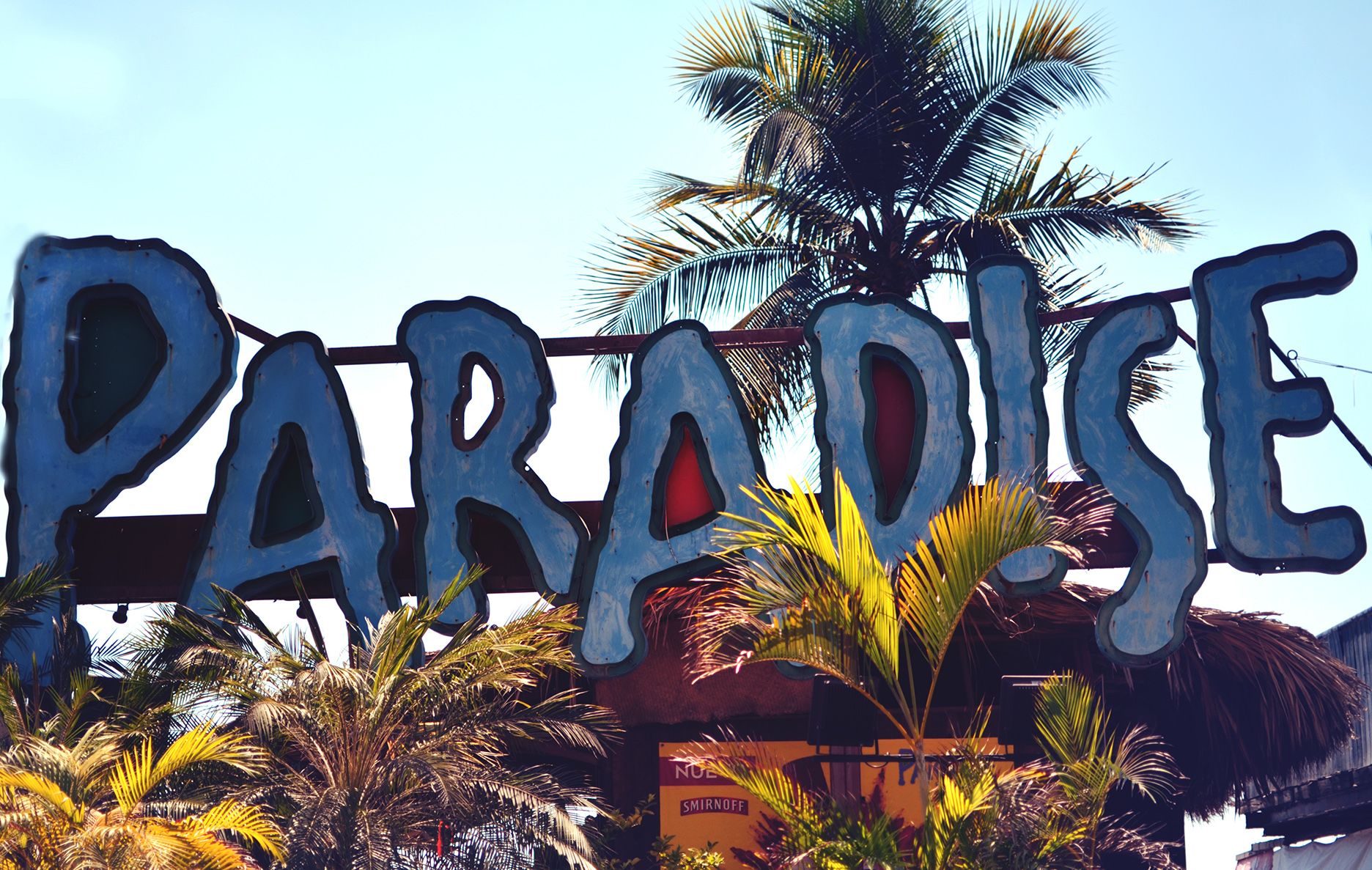 We have been in Mexico for over six months and in Acapulco for almost five months. We must leave in a few weeks to renew our visas. At this point we are not sure if we will have to return to our former home in Montreal or be able to take a trip over a border and return to our wonderful apartment here in Acapulco which is one of the most under rated holiday spots in Mexico. It depends on our finances.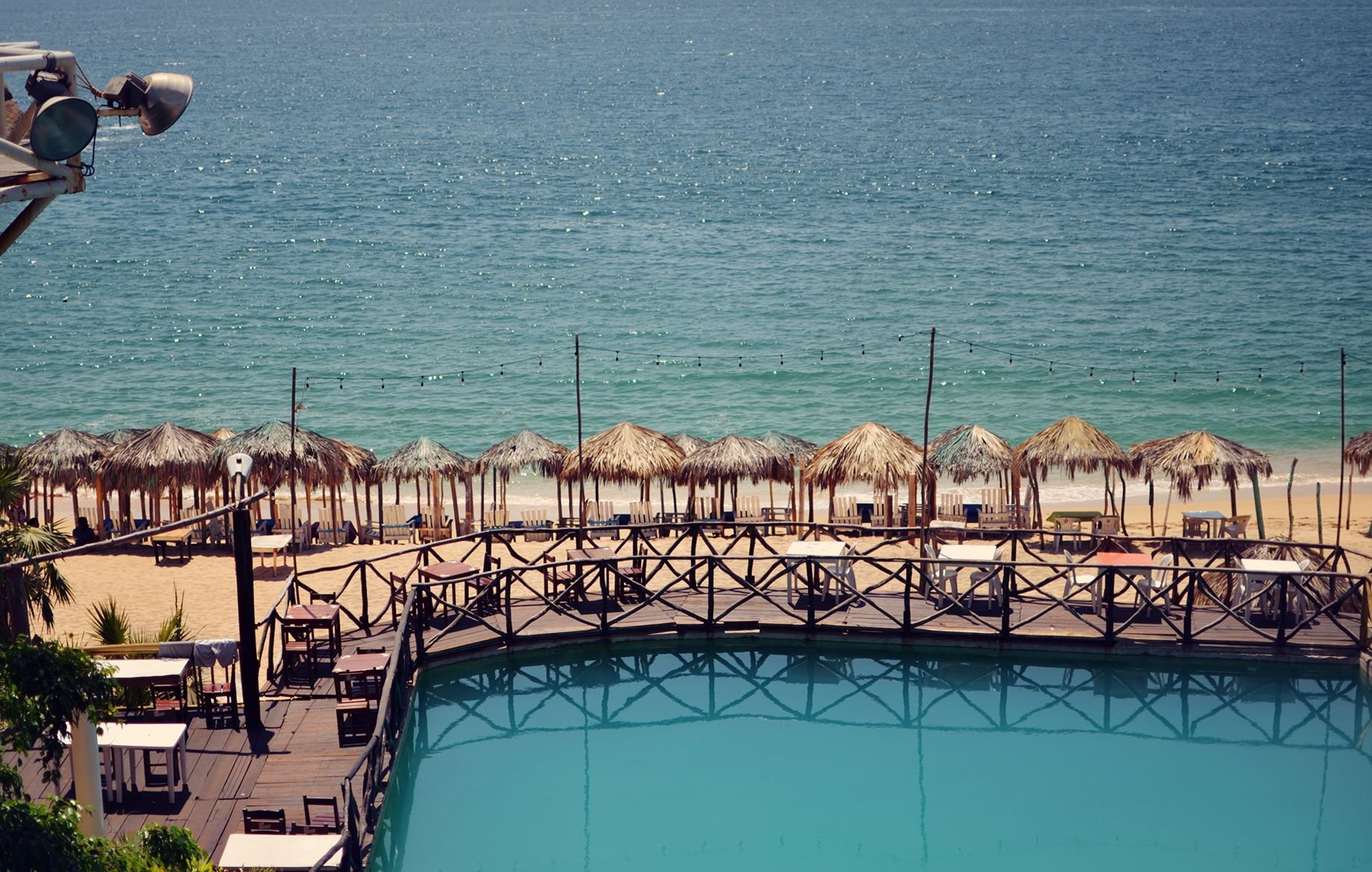 We set out yesterday to savor what may be among our last chances to relish in the sights of Acapulco. We headed out onto "La Costera" the main drag by the bay and the beaches.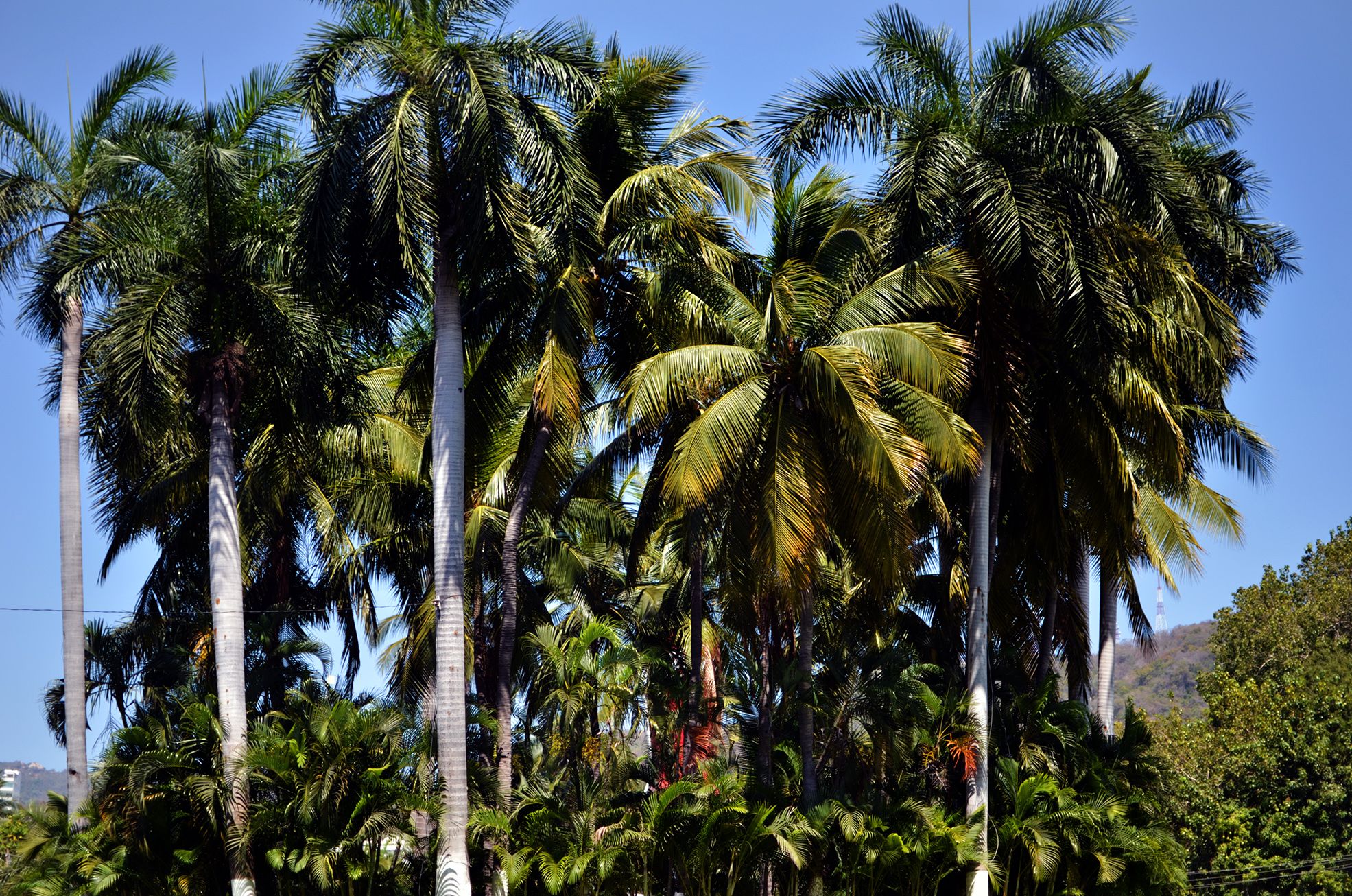 Having a cold beer while walking down the street is a privilege that you don't get in Canada and some other places.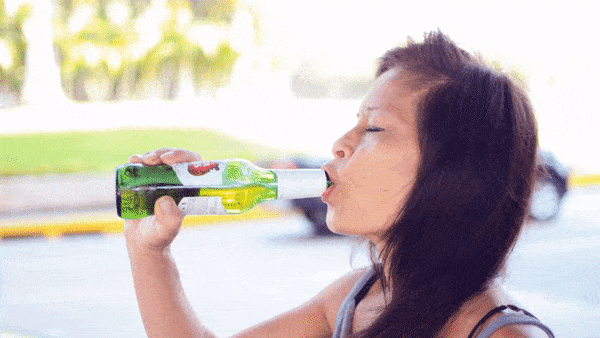 There are so many nice seaside places to dine or have a cocktail.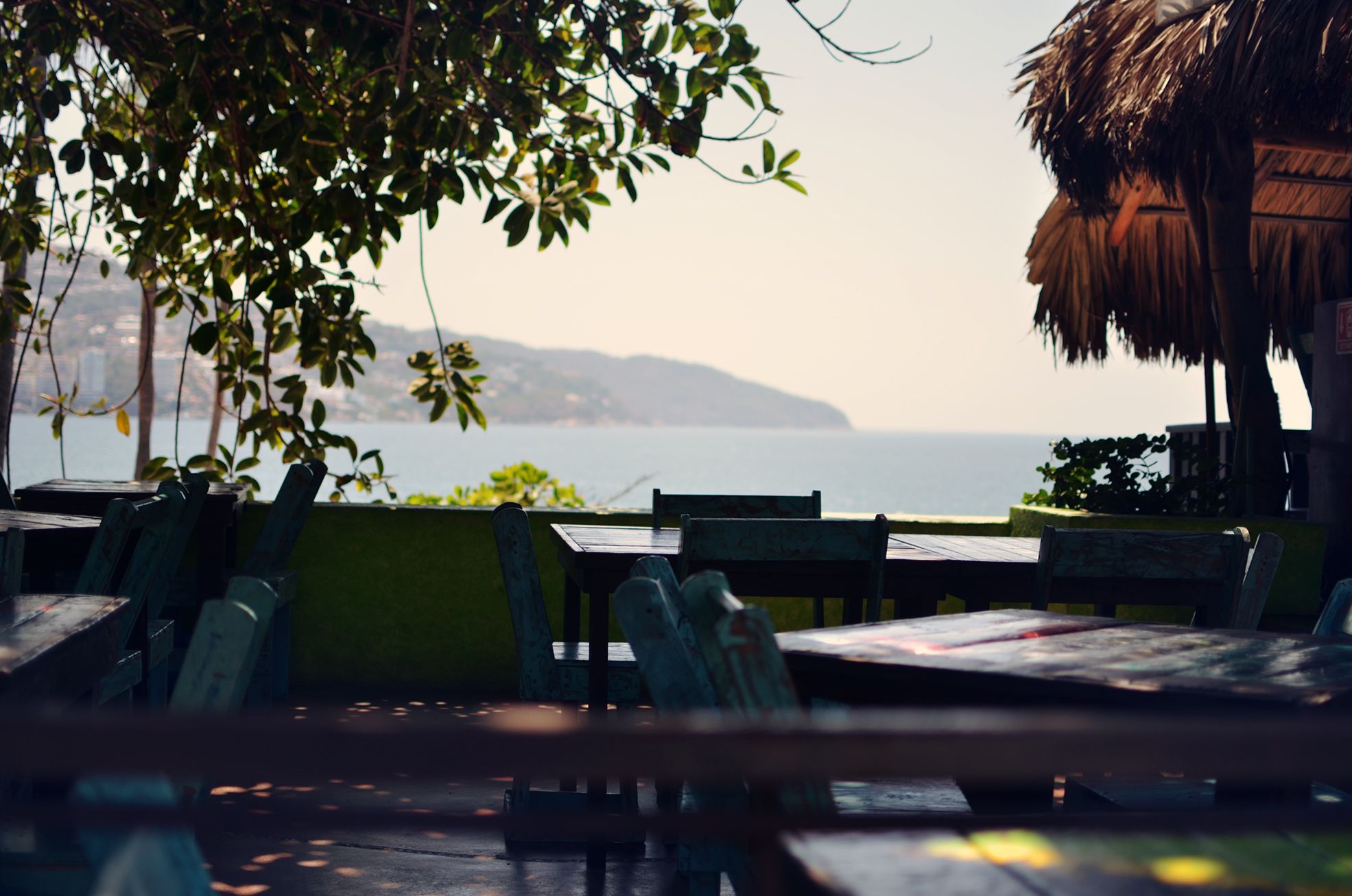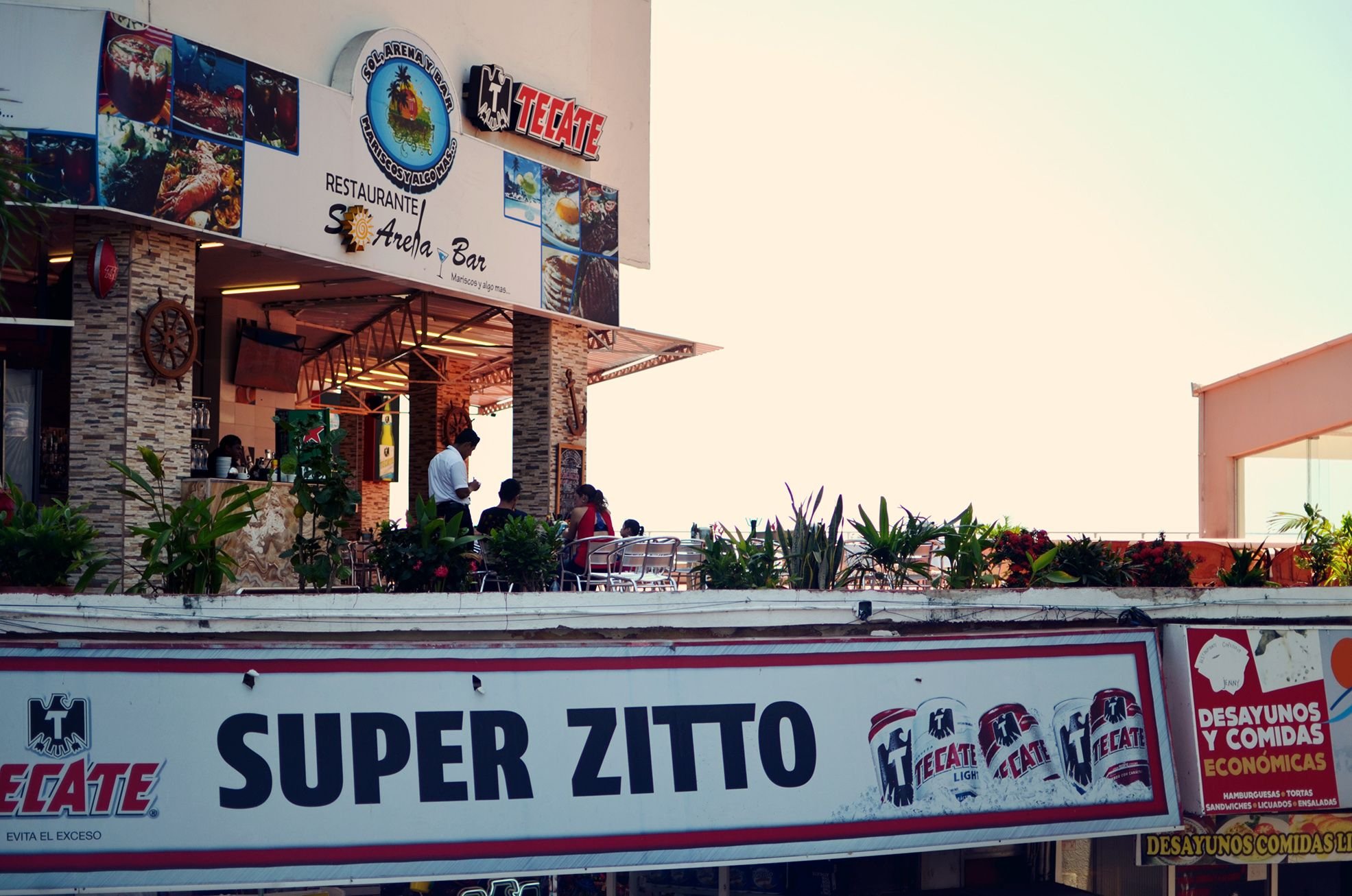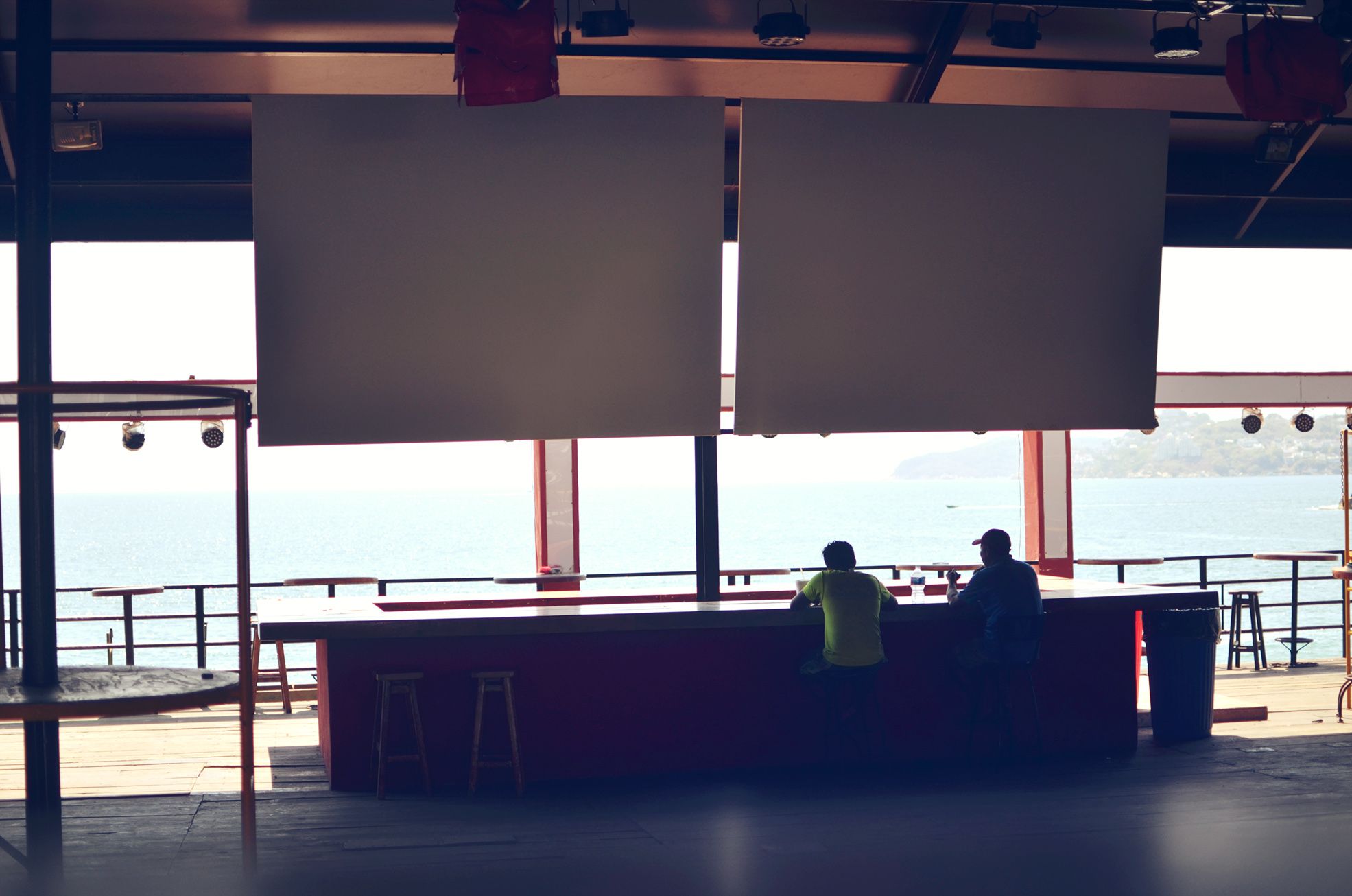 Below is the patio of one of the most popular restaurant/bars in Acapulco on the Costera. It's called "Paradise" which is very fitting. It's relaxing to sit here by the bay whether you stay at the upper terrace or go downstairs where the diners go to eat, drink and be entertained.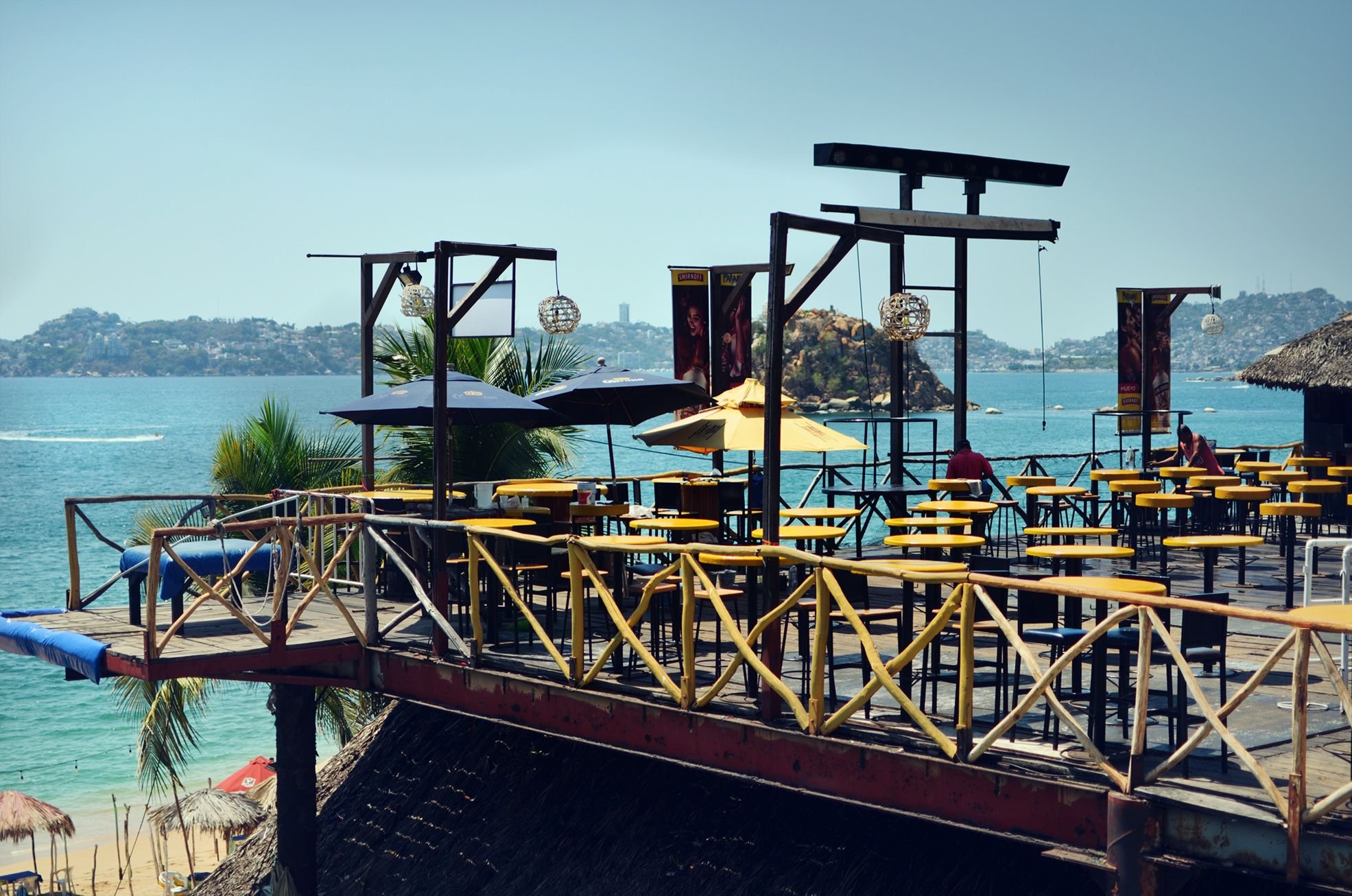 If you have the nerve, you could go next door to the bungee jump. In the old days there use to be dolphins in the pool below. Thankfully they put an end to this cruelty.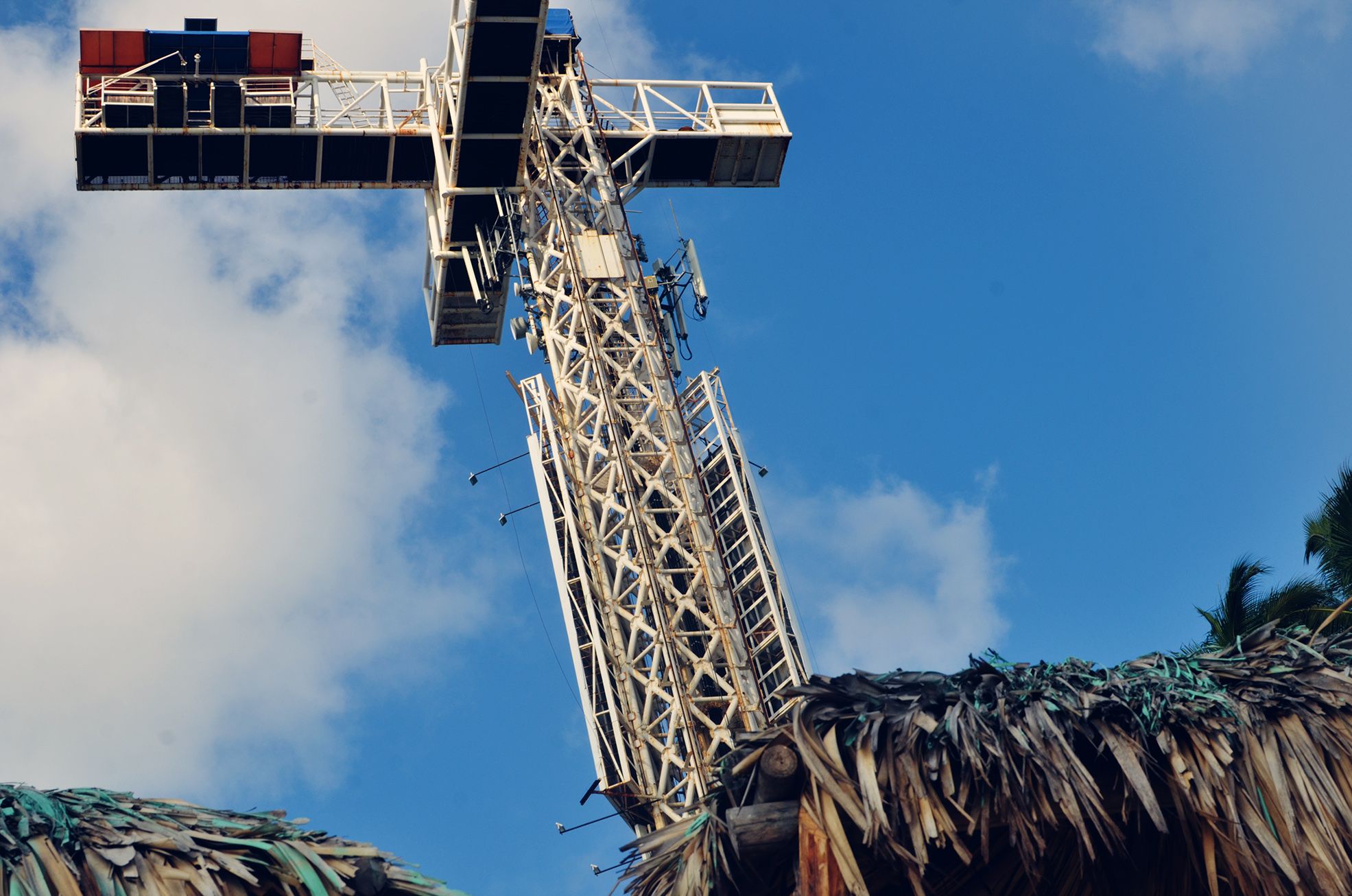 Along the walk you can stop for a nice drink of fresh coconut water.,/b>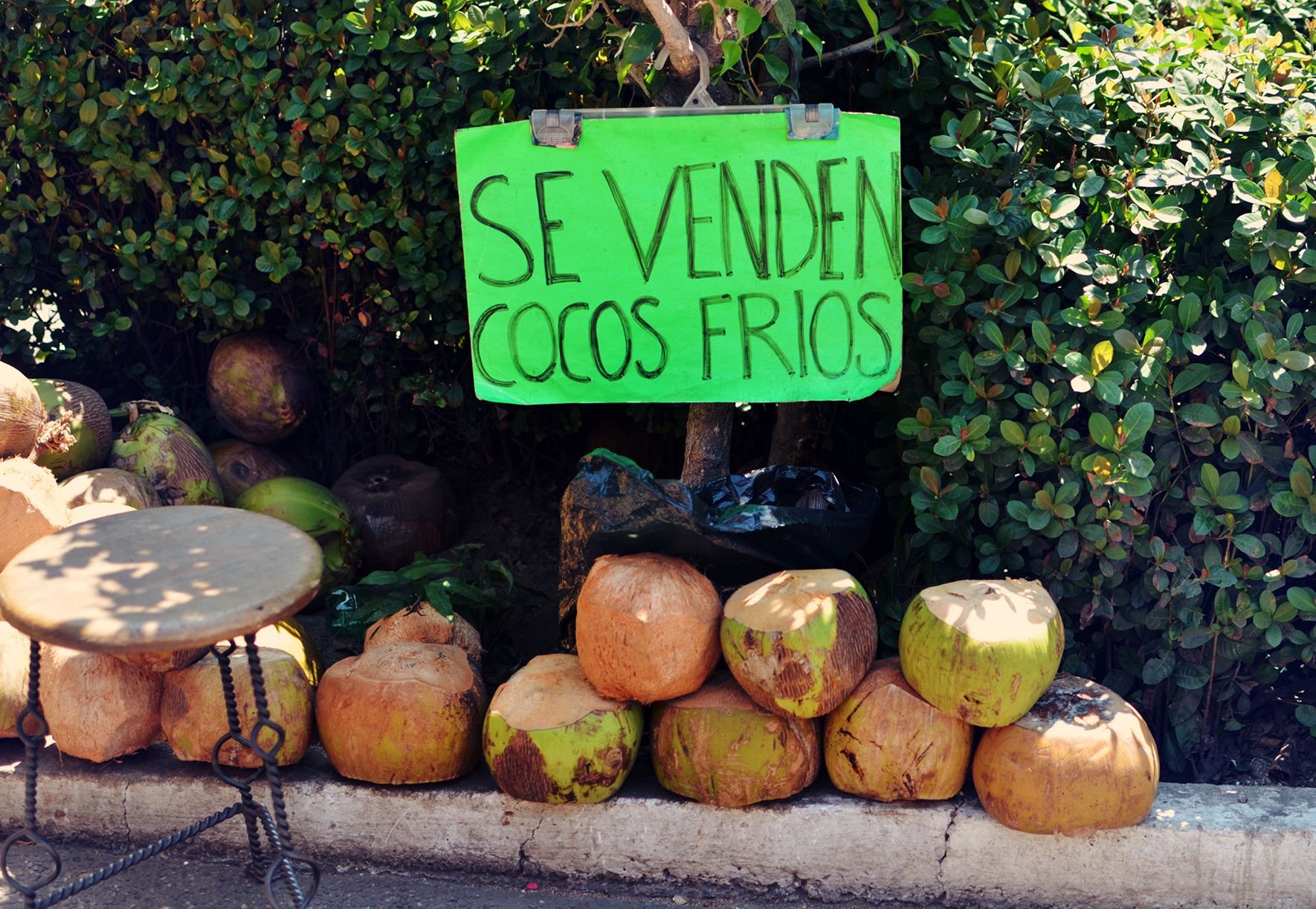 Shopping for souvenirs can be done along the street, if you are interested. Better deals are in other places but for those who wish to relax near the main area, many things are available on the main drag.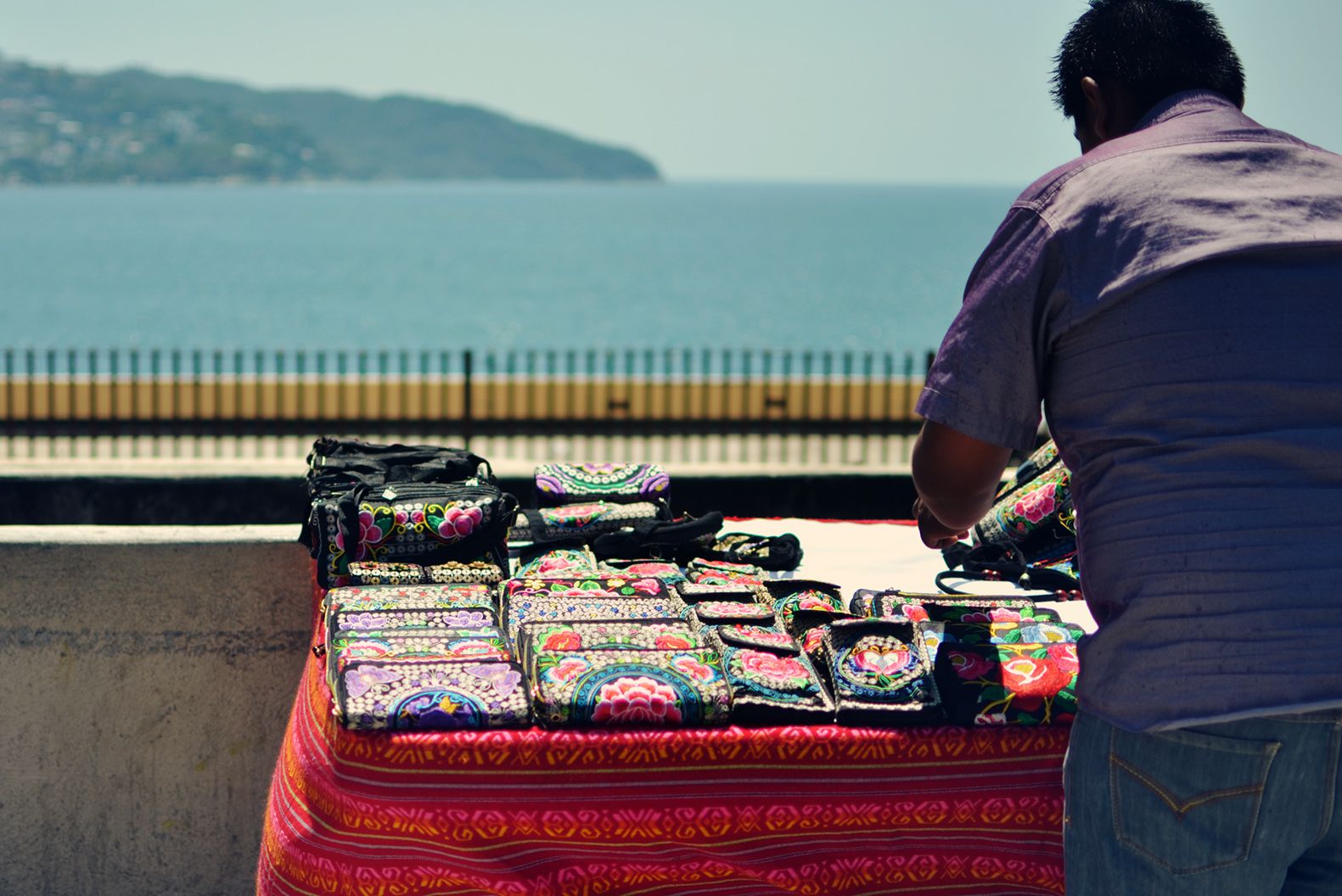 If you would like to revel in the ambience of a pirate ship, you could go to the pirate bar " Barbarroja".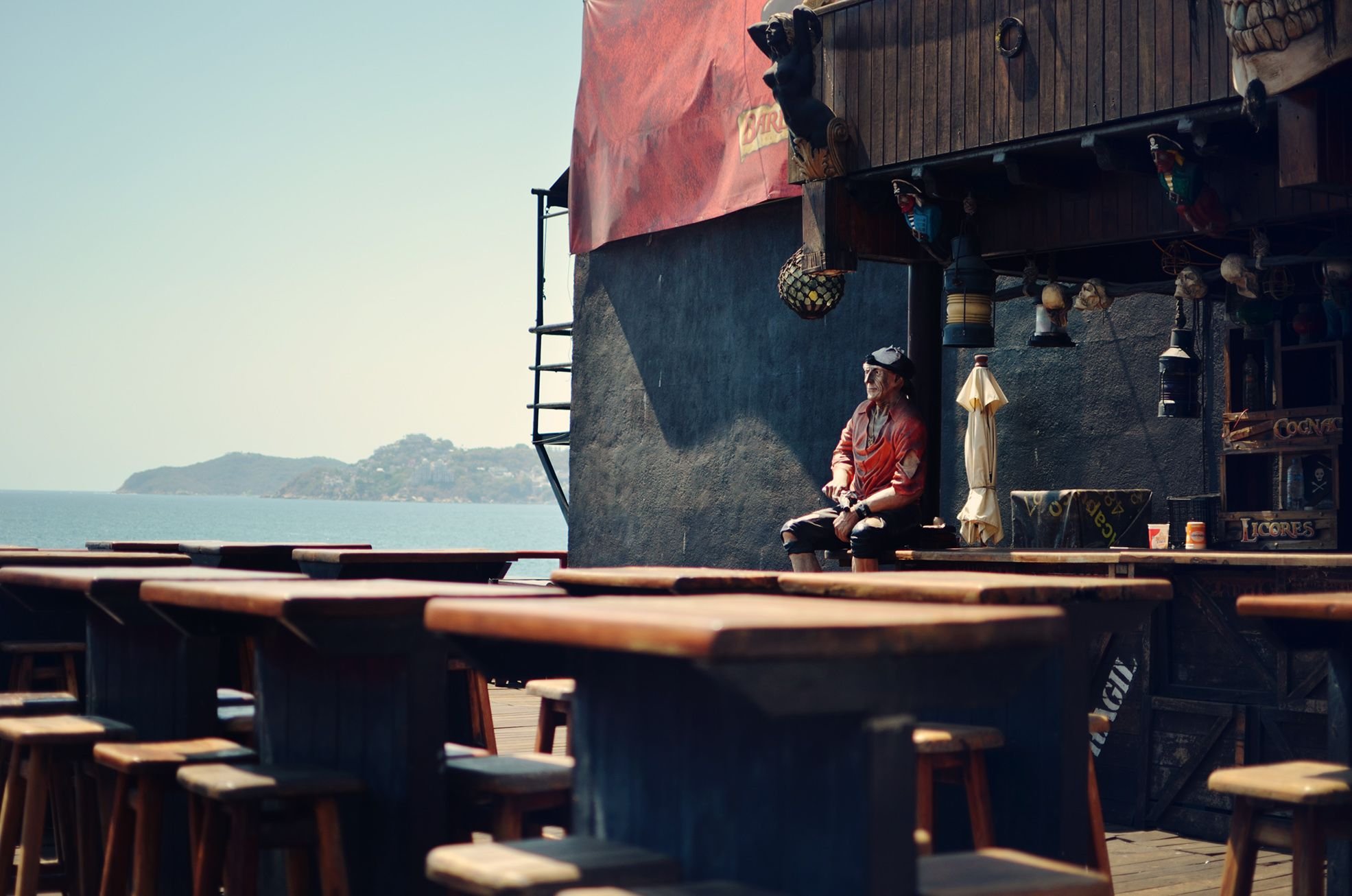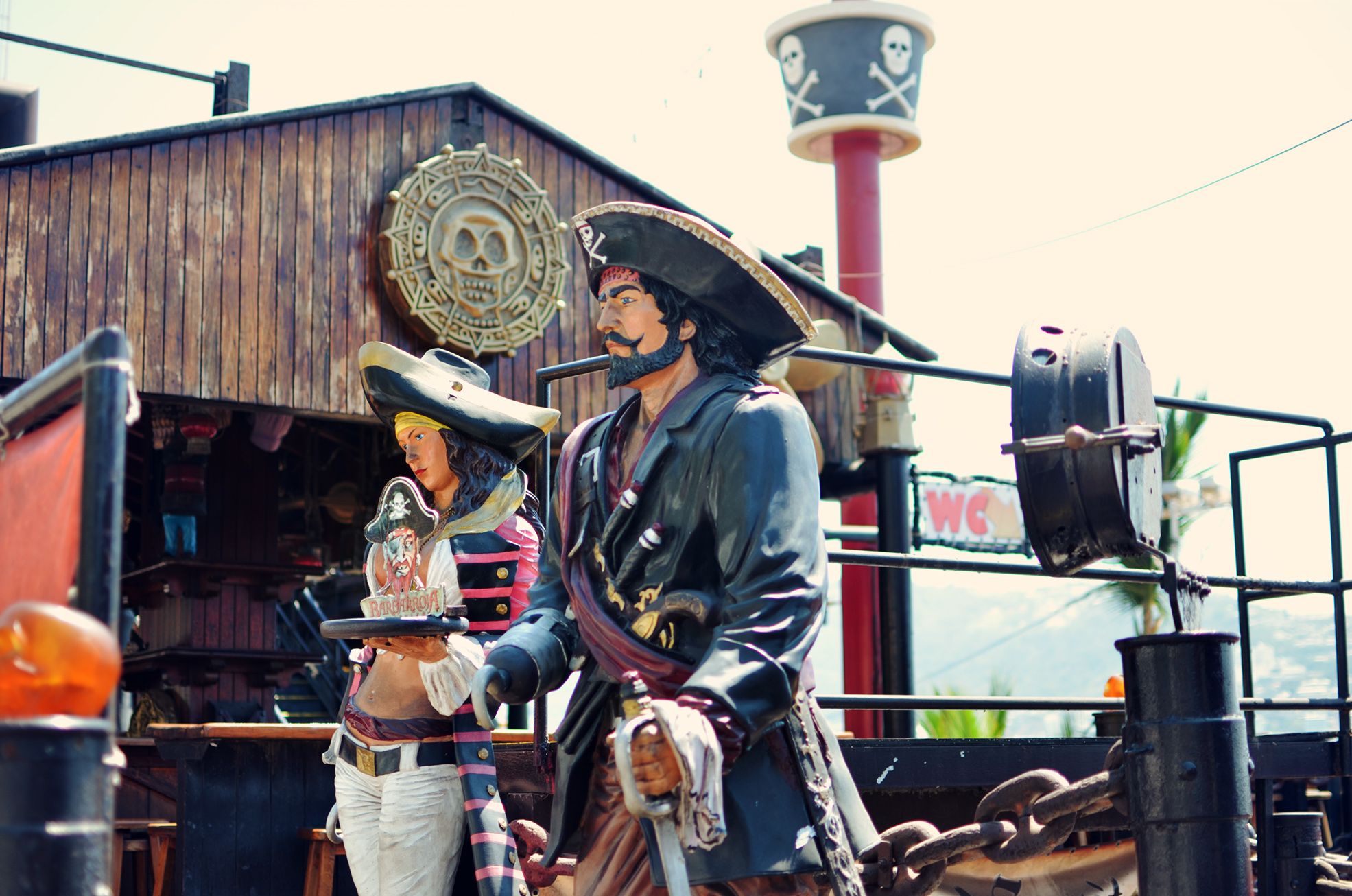 If you would like to save money and just walk but get a drink, sit and people watch, well no problem, you can go to one of the many popular convenient stores. "OXXO"is everywhere, on every corner, and their smaller rival, is "Circle K" where people go here to eat some not so healthy snacks, get a few supplies and sometimes sit and drink with friends all day and night. They're open 24 hours.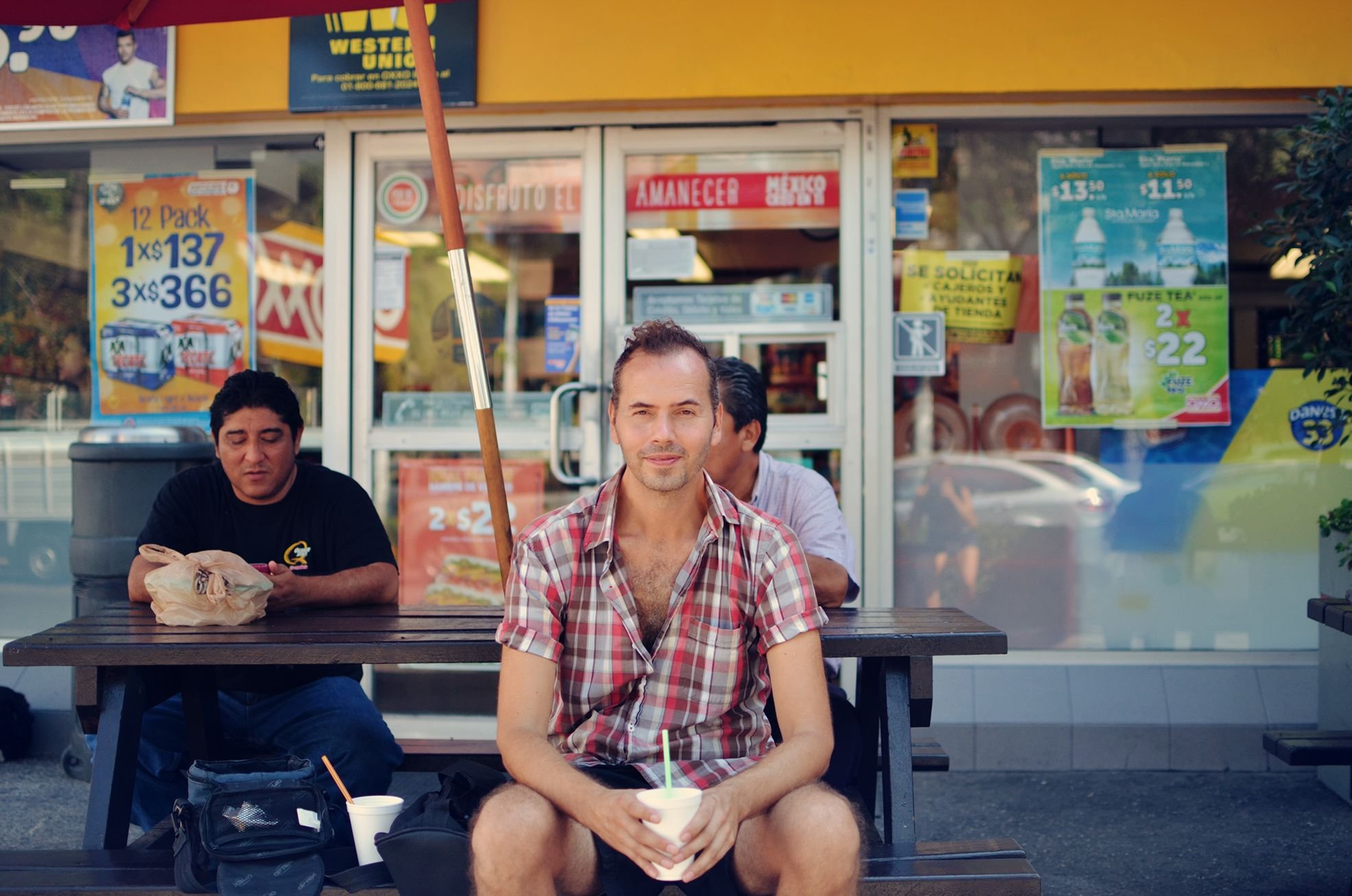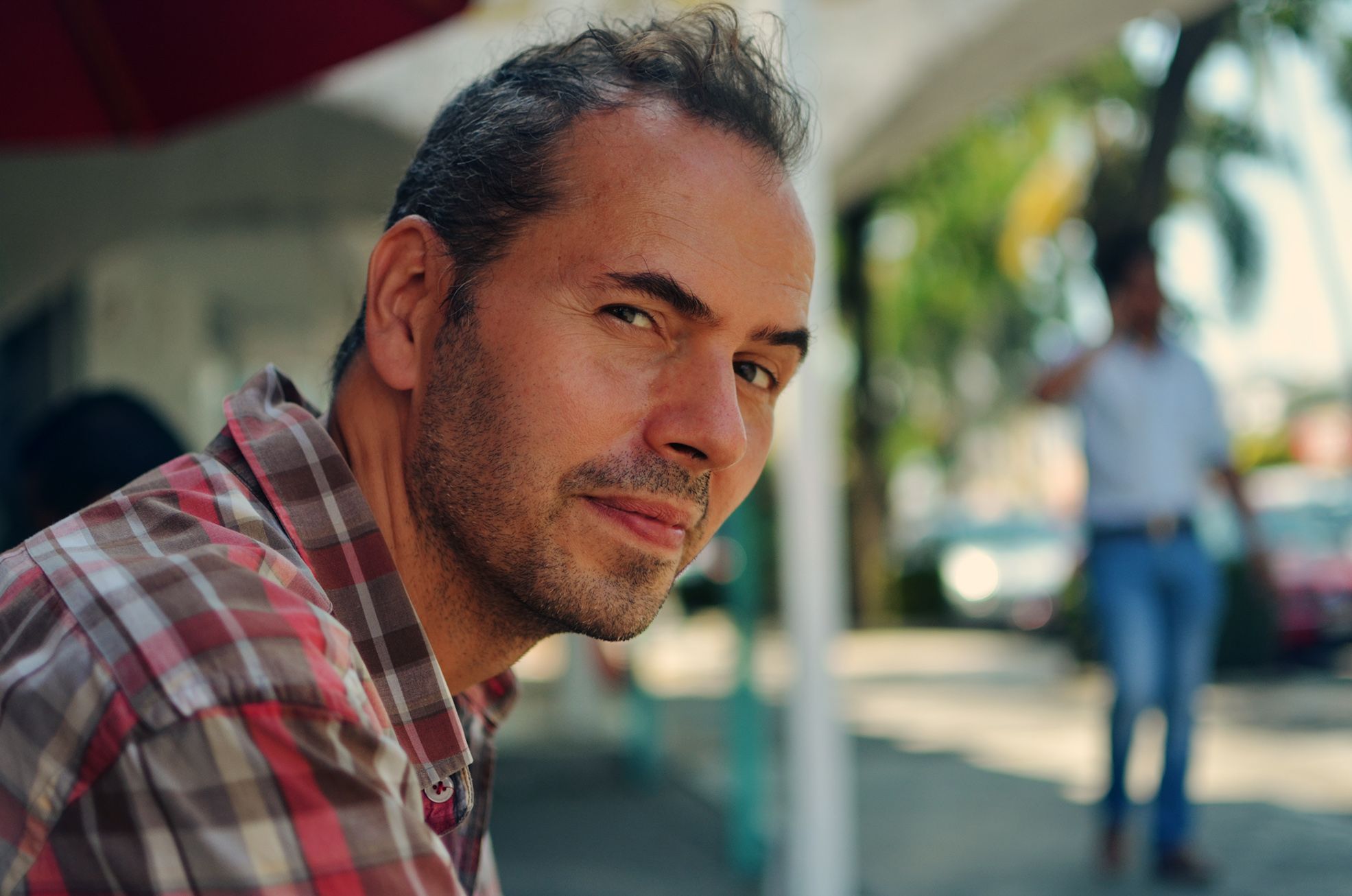 One thing I find amusing, in a cynical kind of way, are the pharmacies and their promotional doctor man that dances outside trying to seduce people into going in. It's quite strange to me that you should convince people that they need a prescription drug or some ointment. But that's just me.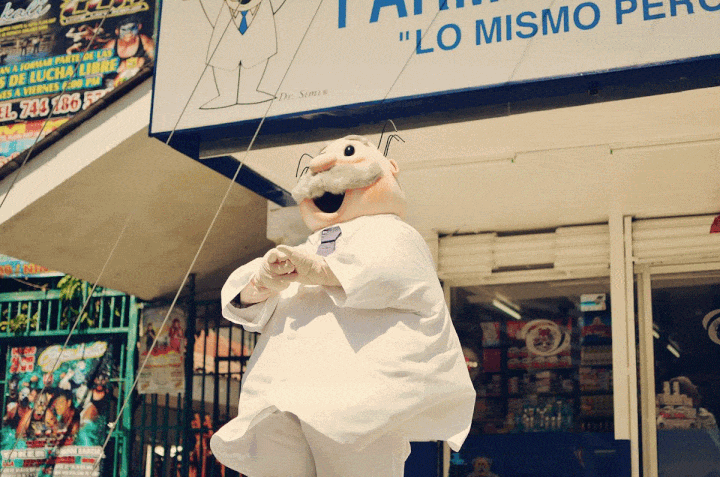 This whole country seems to have a very unhealthy obsession with Coca Cola. More so than any other place that I have seen.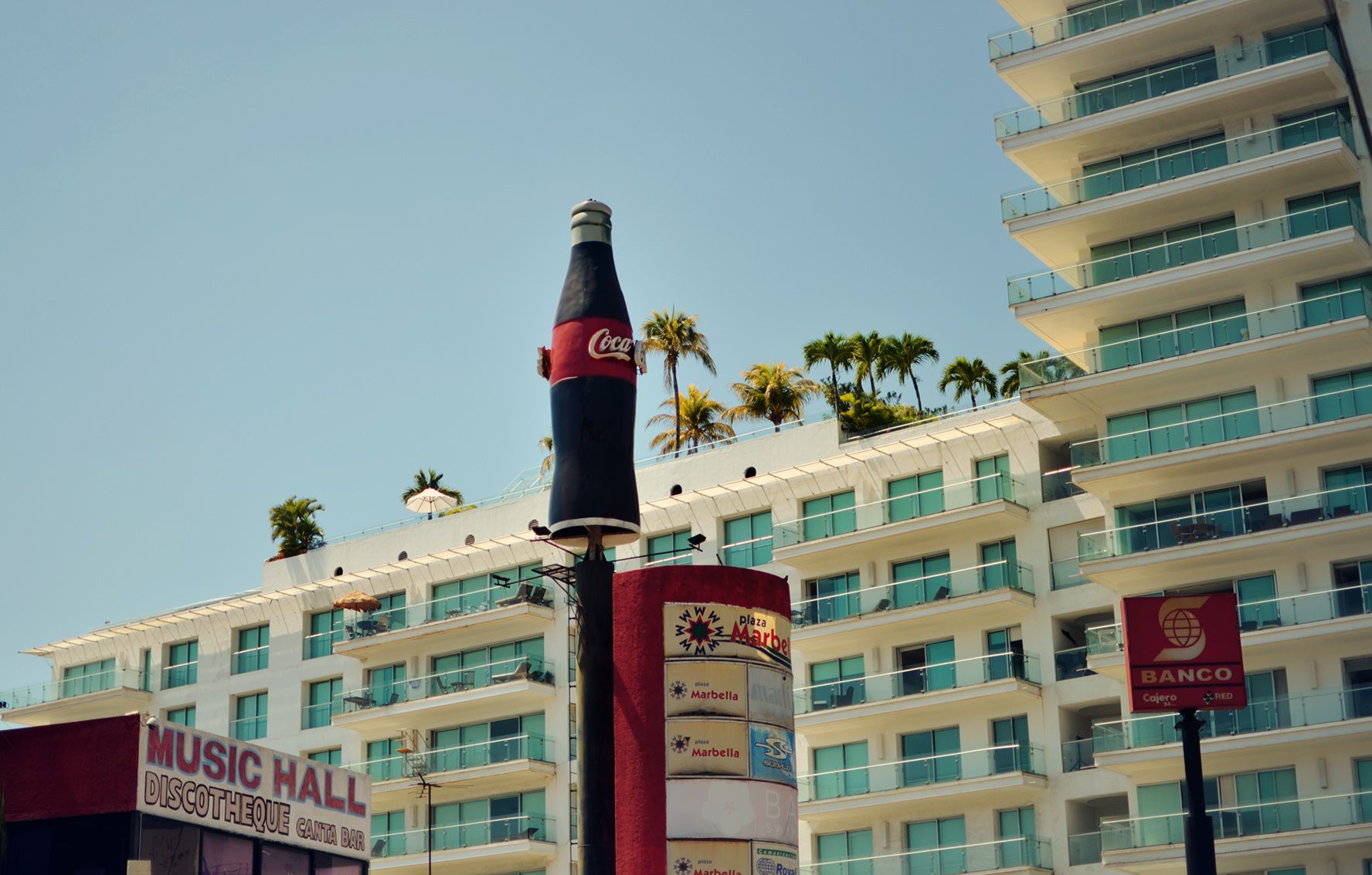 This franchise Senor Frogs is known for it's party scene. They also have a retail store.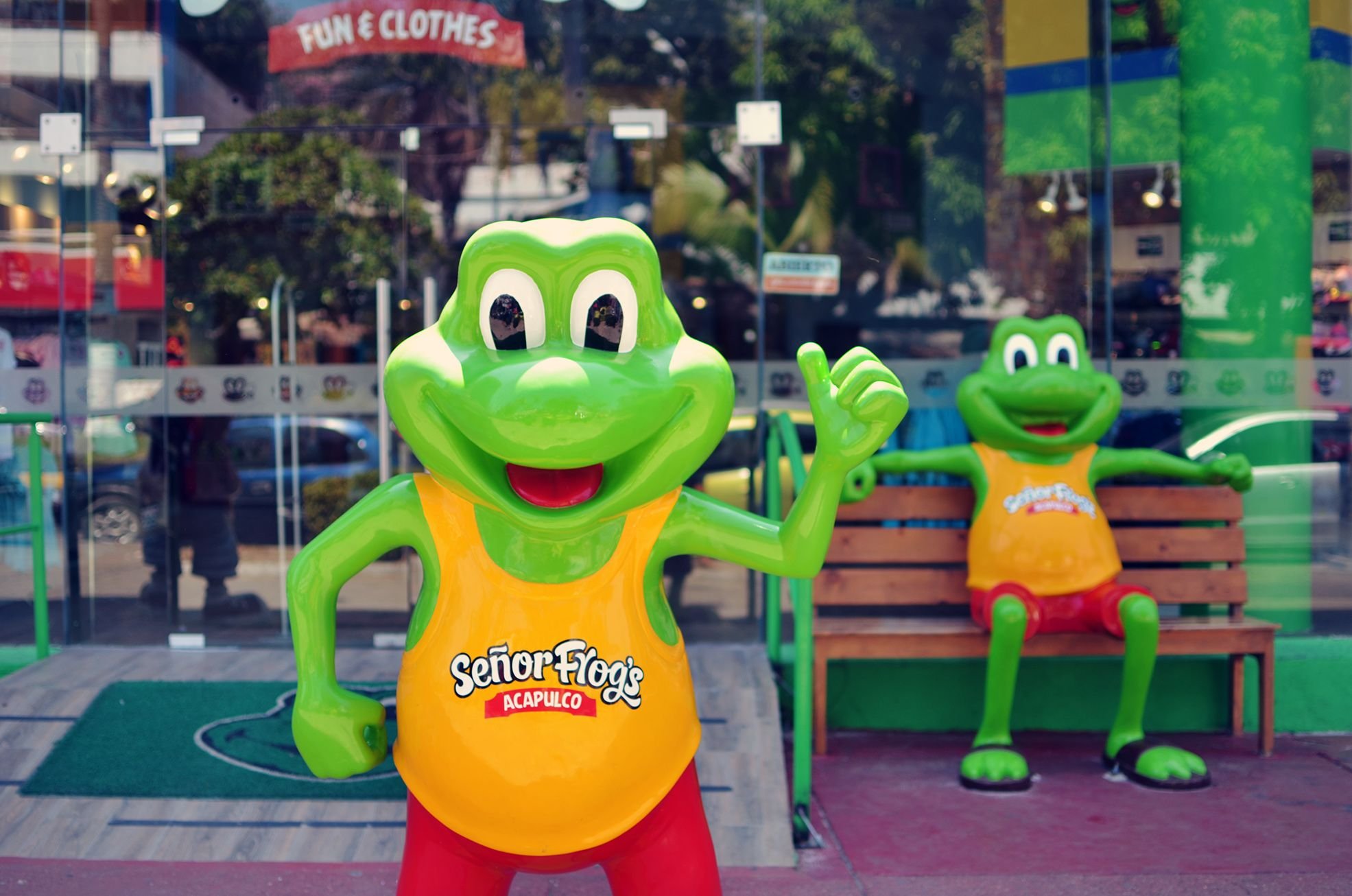 The statue "La Diana" is around the center of the Costera where people looking for the comforts of the North, can find chain restaurants, shopping, and movies if they want.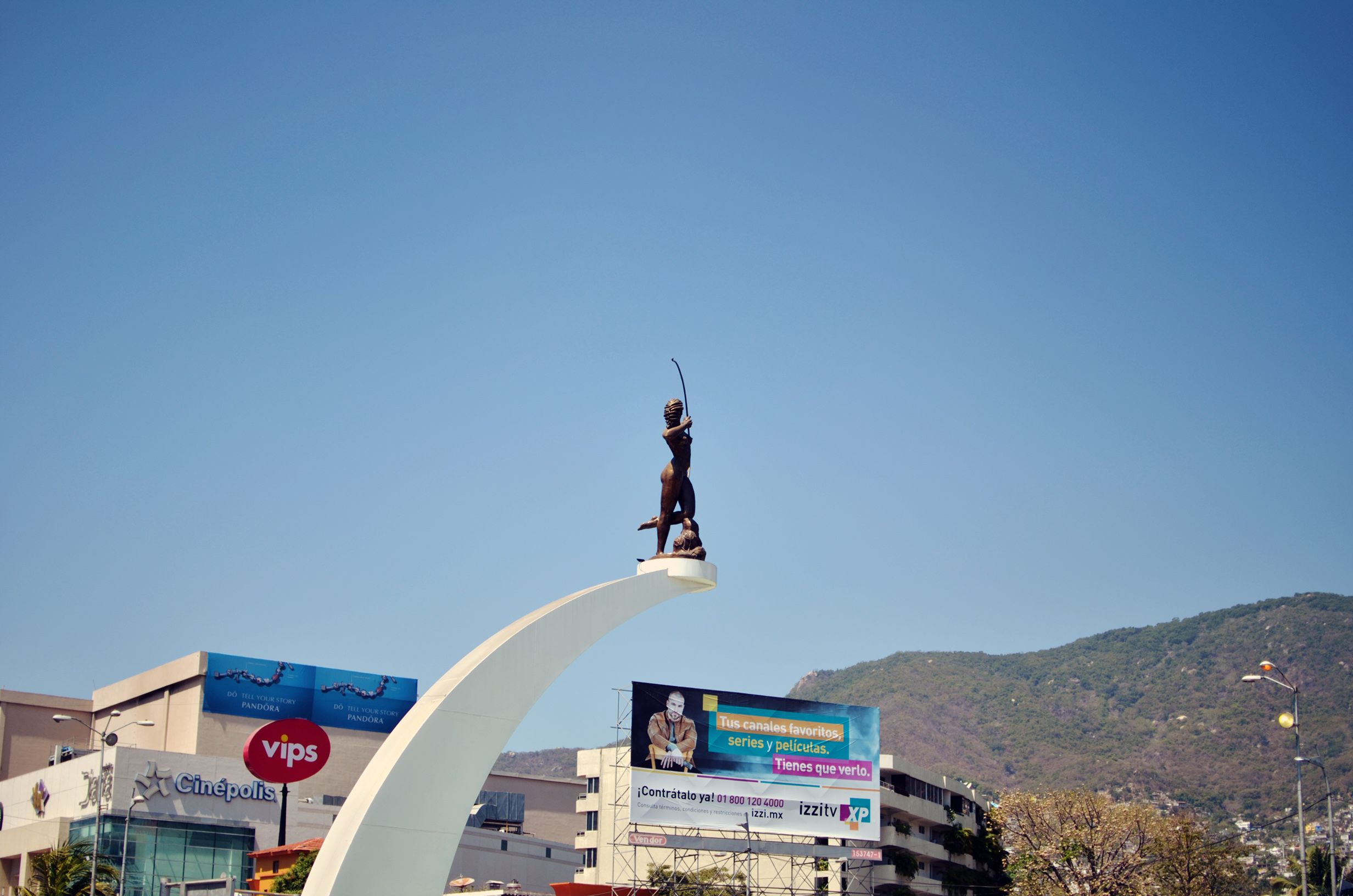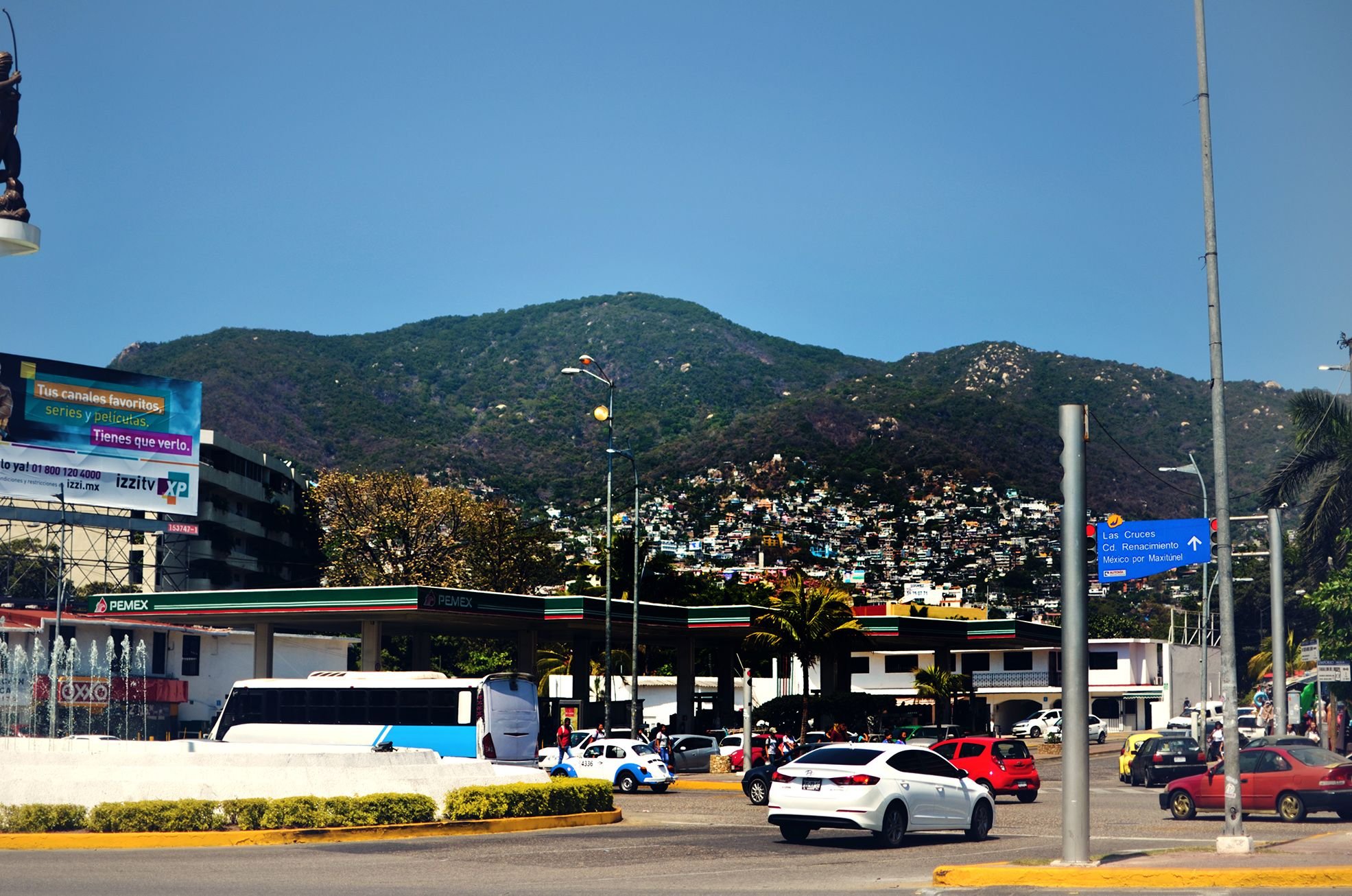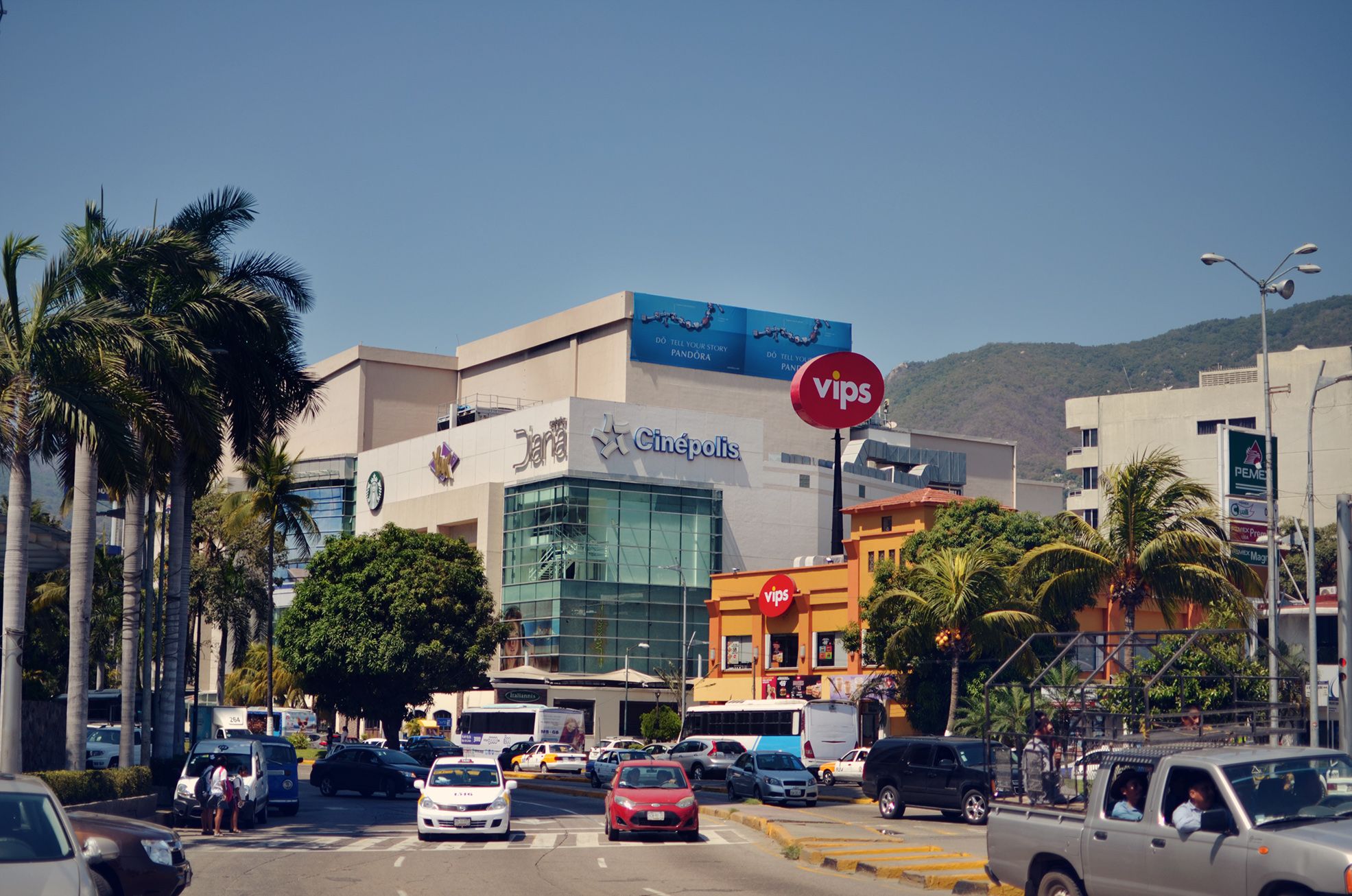 Below is an old friend from almost twenty years ago, when I first came to Acapulco. His name is Danny and he has always been a smiling face on the strip encouraging hungry people to dine in the restaurant where he works. After all these years he still does it. He has been at a few different places in the same area on the strip. For a while now he is at one of the nicest places overlooking the bay and beaches. If you go to Acapulco and wish to dine somewhere nice, go to see Danny at "Tio Alex". Tell him Carolina from Canada sent you.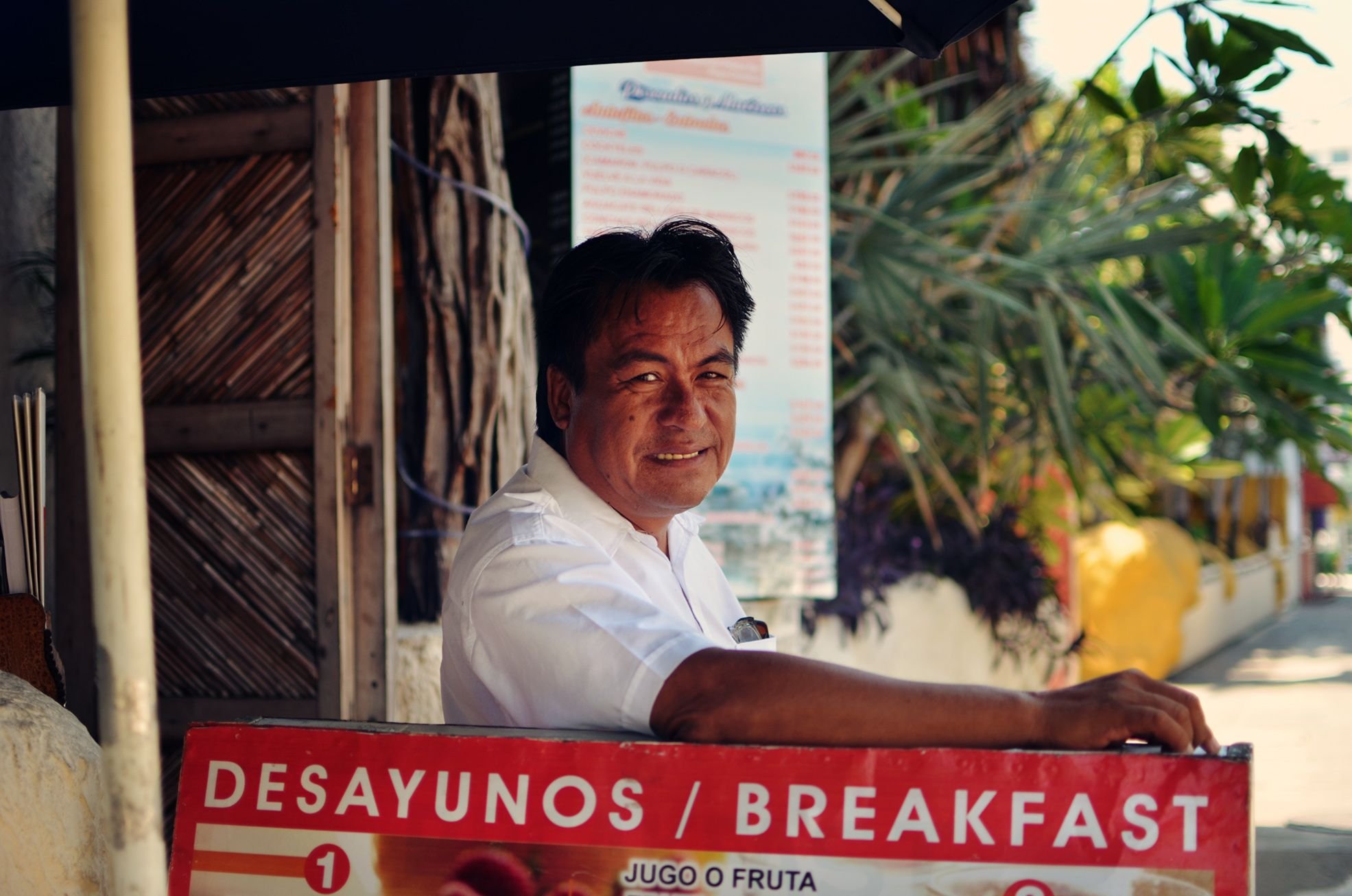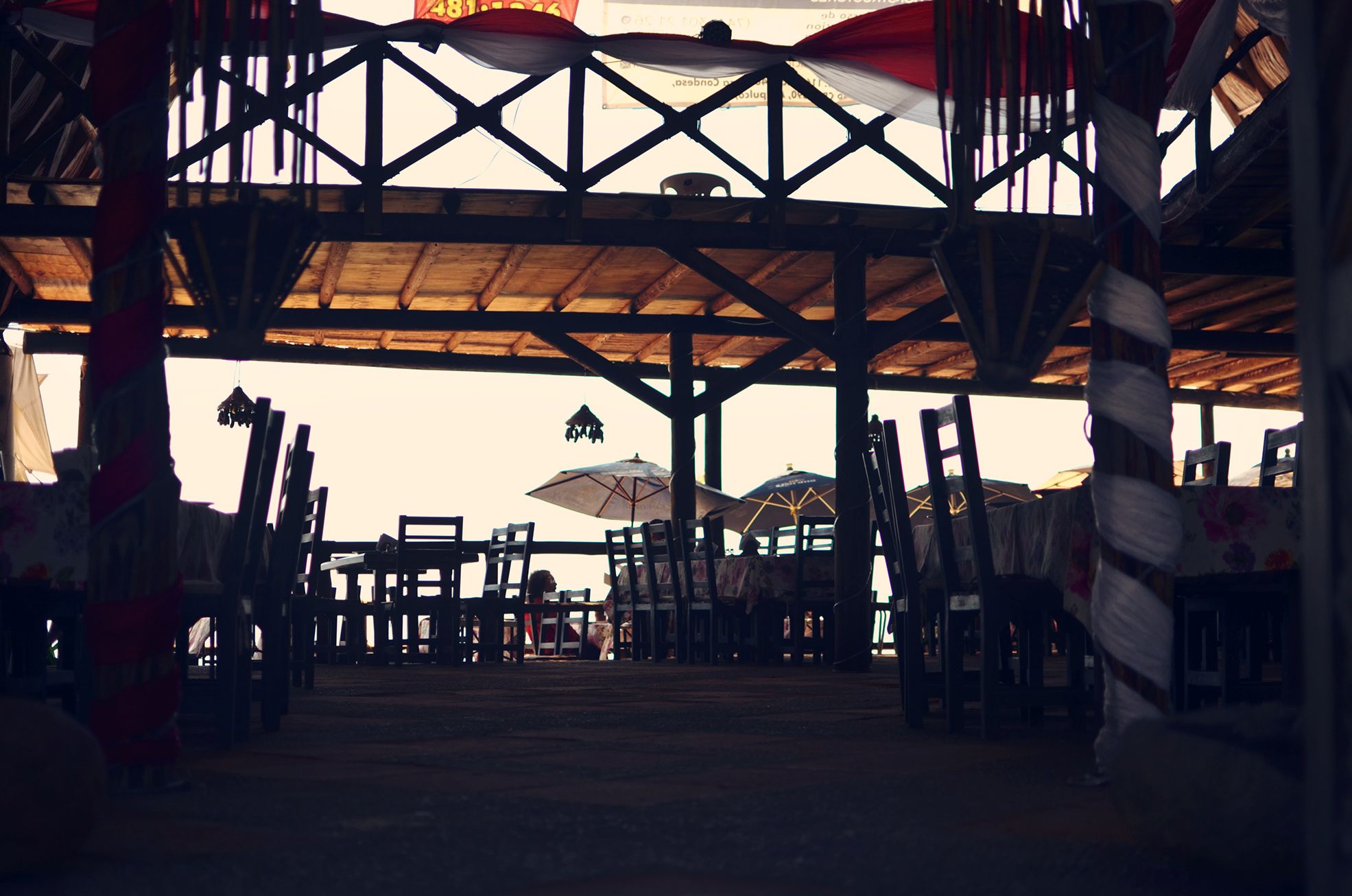 If you are in the mood for gambling, there are two casinos in Acapulco called Emotion. This is fitting since you will have a surge of varying emotions when testing the odds of the house.
If you would like to have an experience and save some bucks, hop on one of these buses, that I call party buses. They're usually bumping with a full stereo system pumping out some serious beats. You just need to brace yourself. They can be a little rough.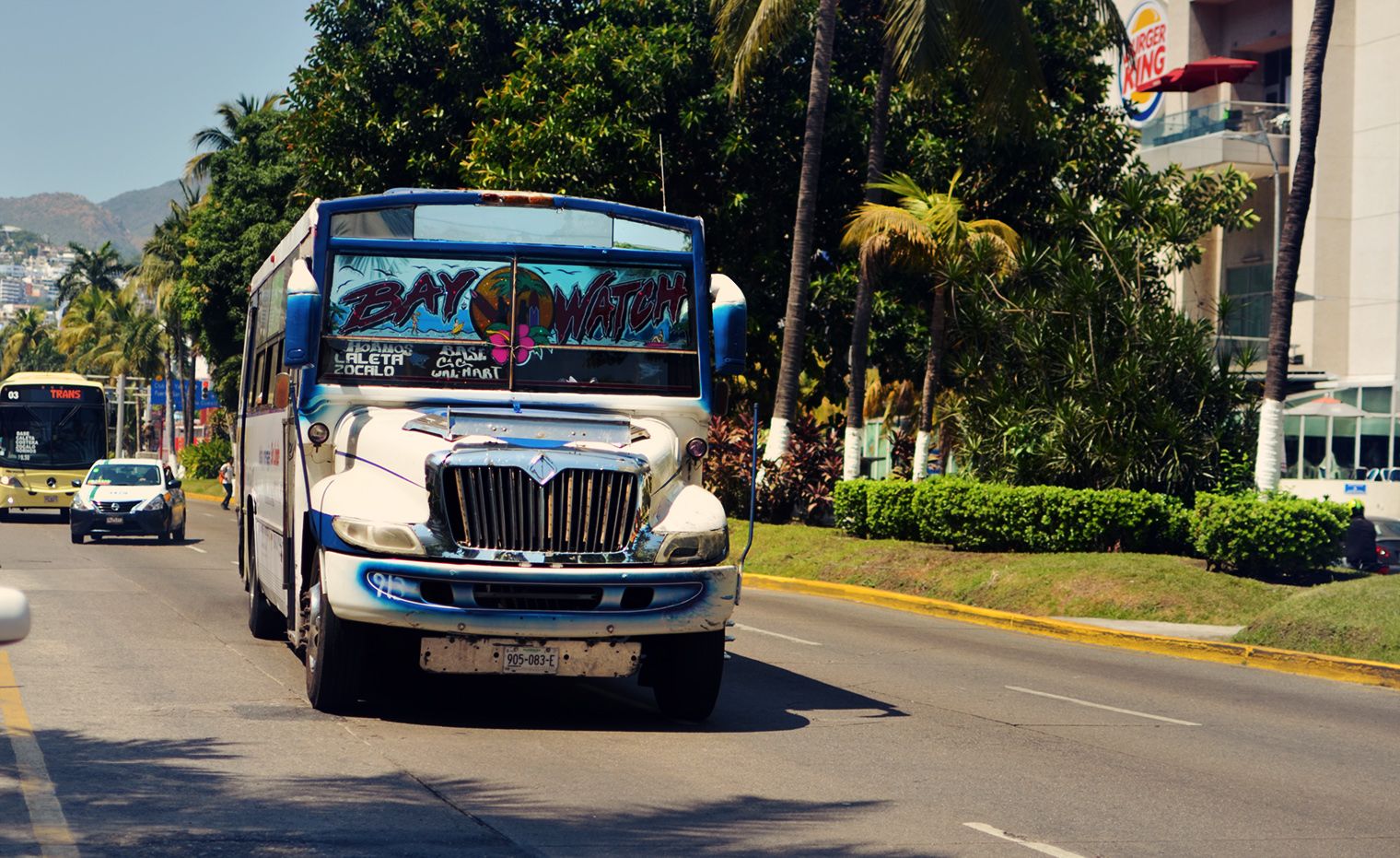 If you are in a group that doesn't agree on food choices, you might want to go here,to 100% Natural with a Dominos below. There are several of these establishment chains dotted throughout the city. This particular one in the center of the main strip will accommodate vegans, vegetarians and carnivores. Everyone can enjoy something. 100% Natural is vegan and vegetarian friendly but personally as a frugal vegan, I find it quite pricey.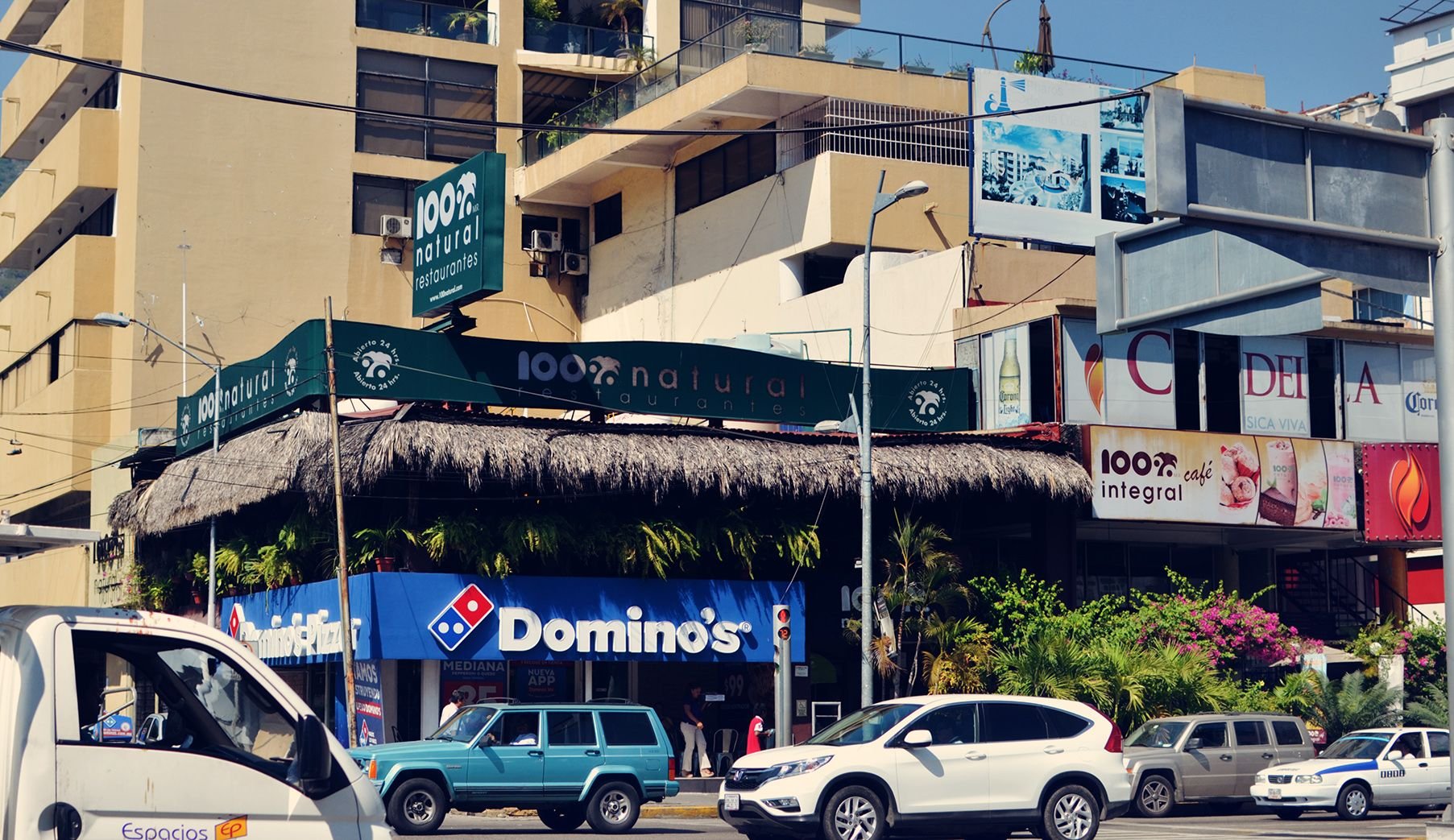 If you have some scraps left over, you might want to see if some of the homeless dogs need a bite.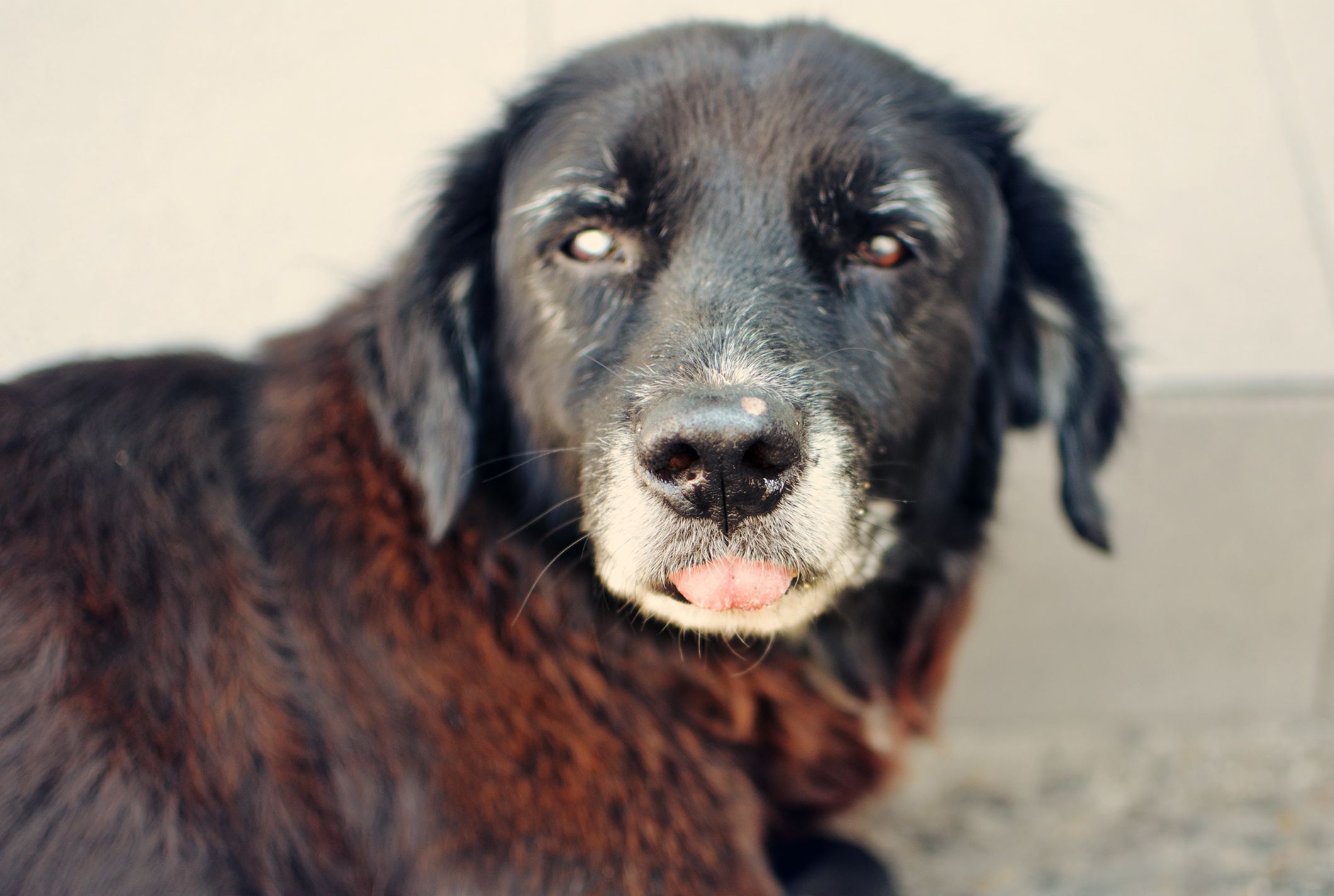 I am forever taunted by the abundance of mango trees throughout the city. It makes me think of how great it would be if all cities around the world would grow more fruit trees.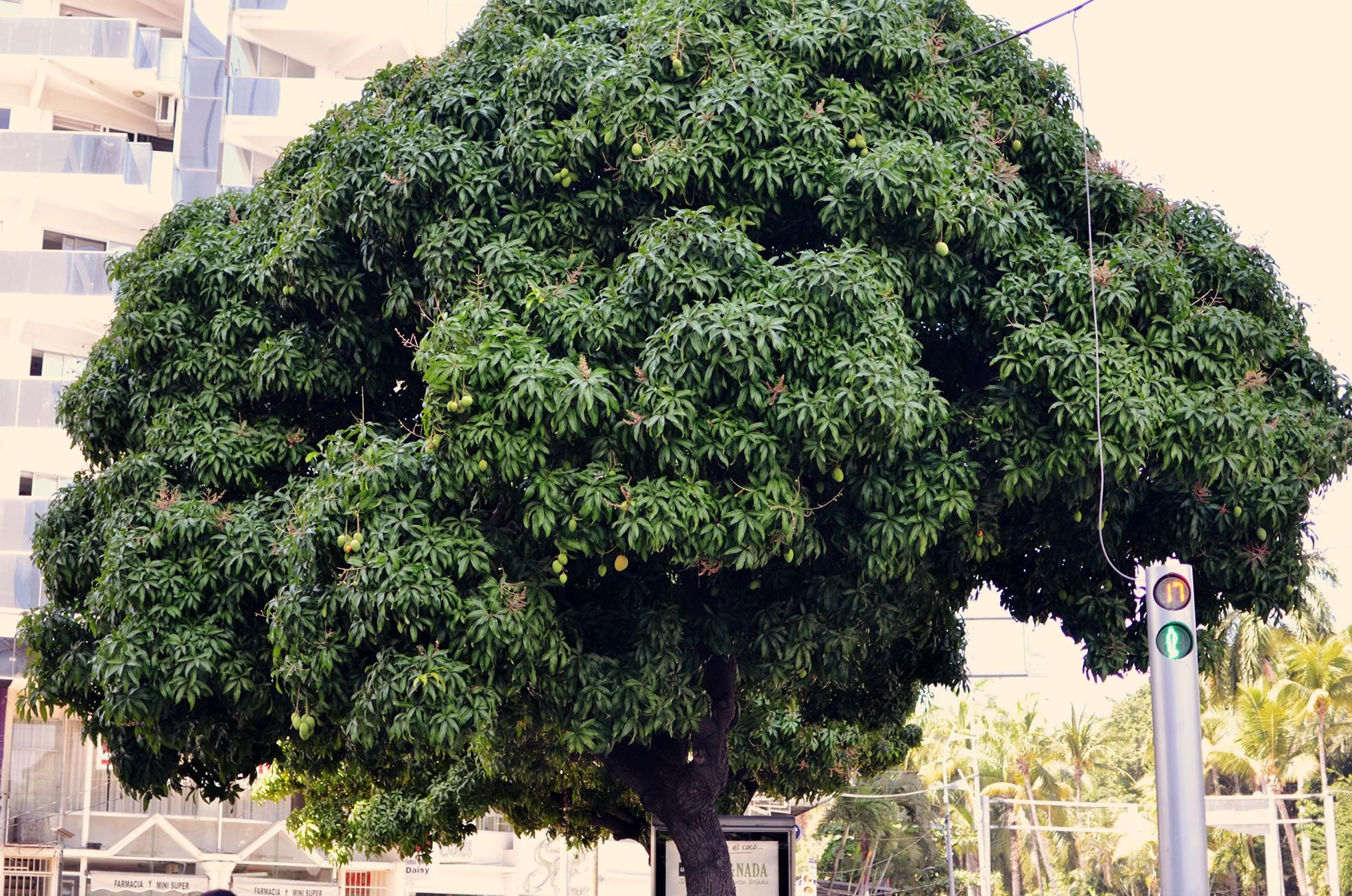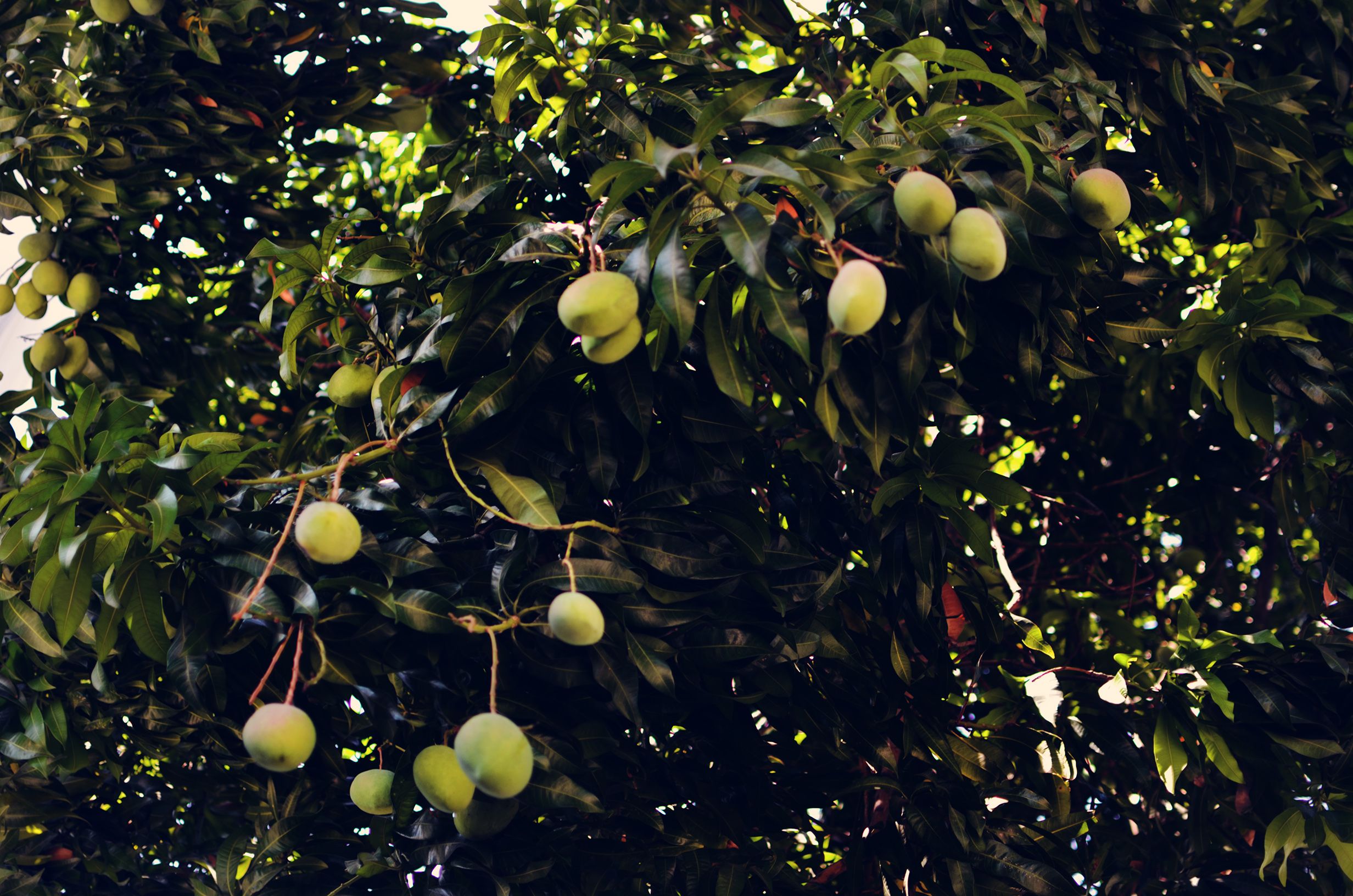 We were quite hot after a long stroll, so we went down a side street to relax at the beach. The beach is all along the strip.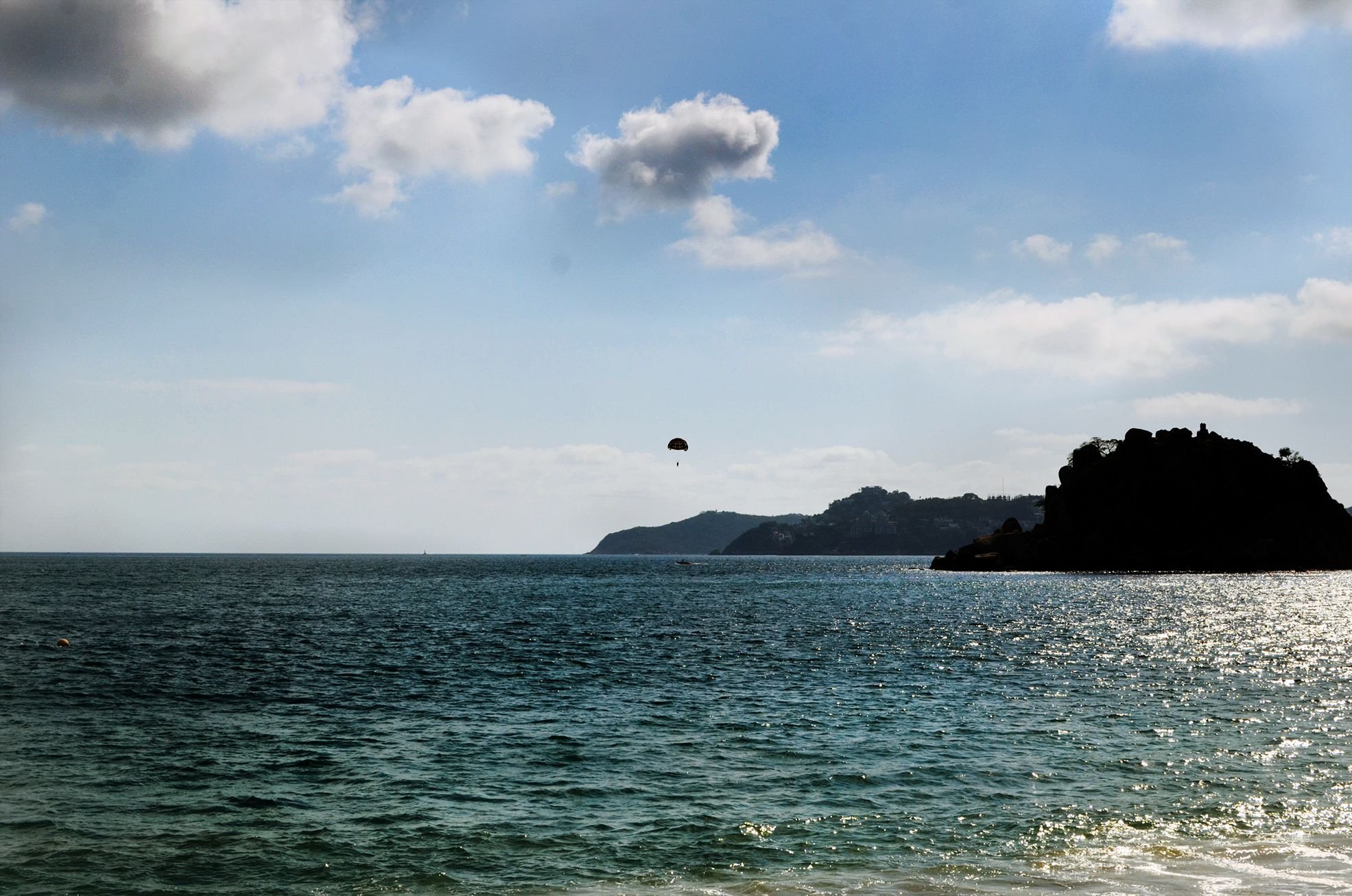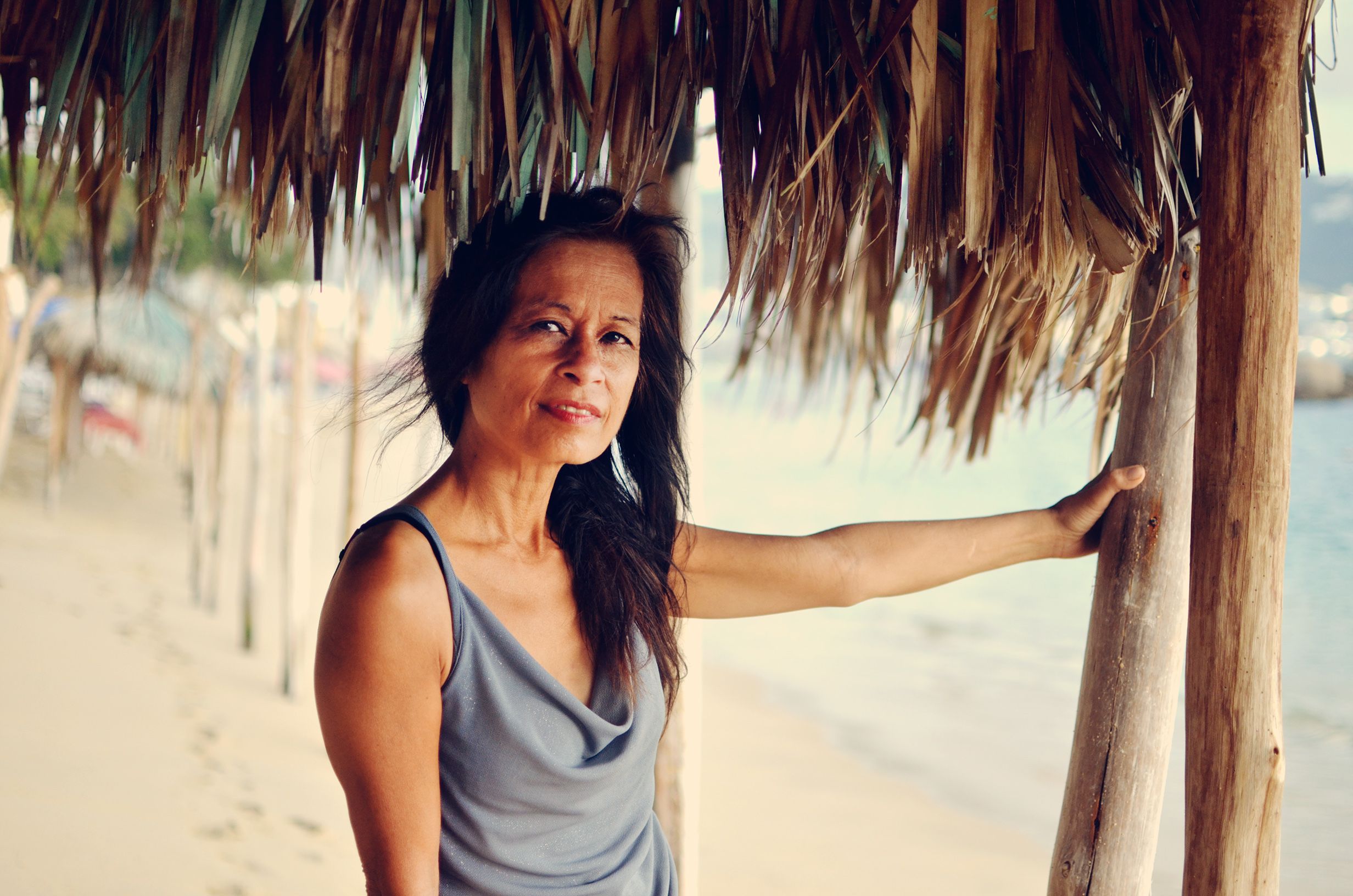 If you would like an instant snack at the beach you won't have to wait very long. Someone is always around to come to your rescue.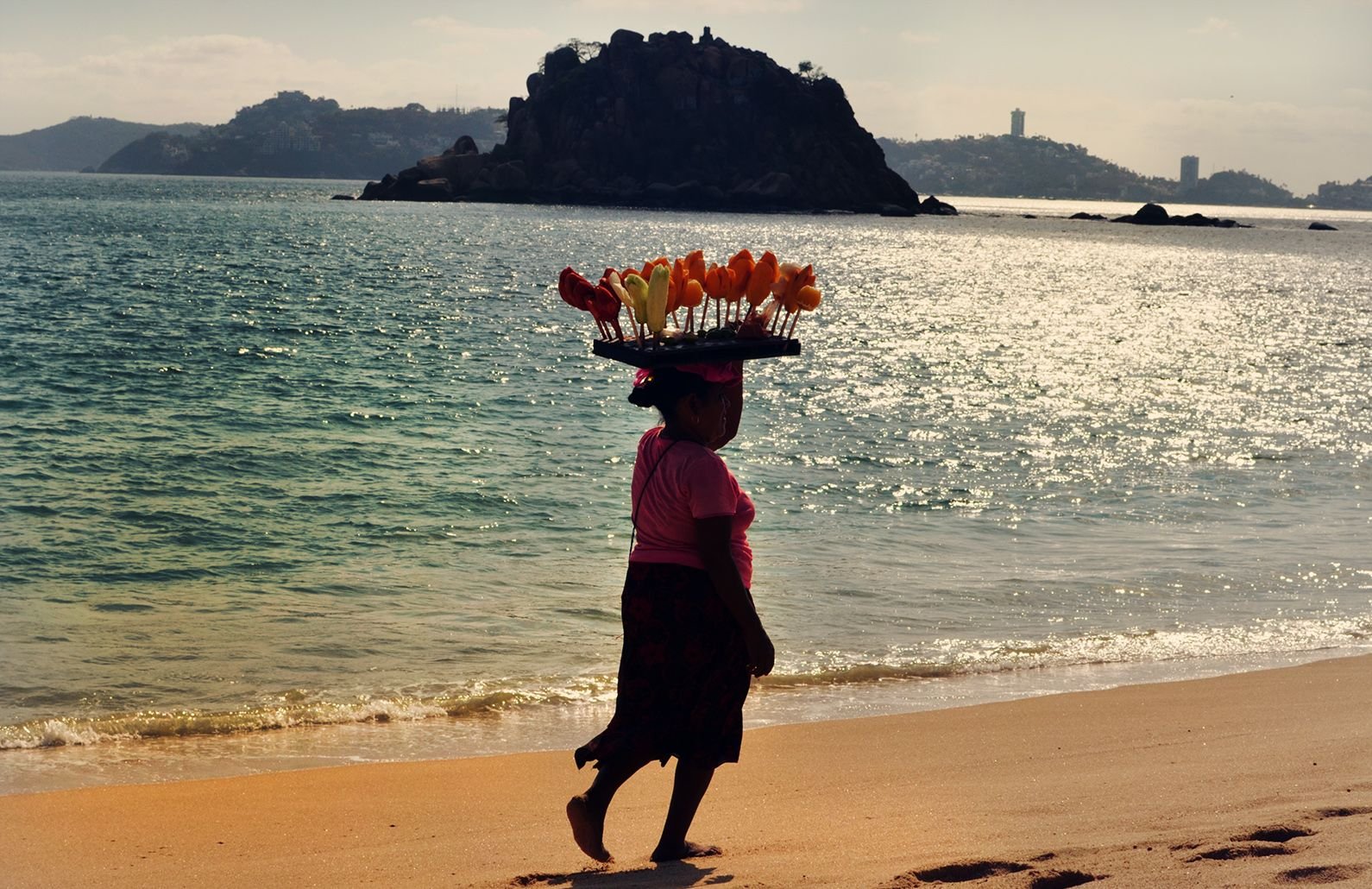 We usually don't buy much. Most of it is not vegan or it is not in our budget. But I can't resist my favorite snack which are these pumpkin seeds. "Pepitas" are so addictive. I could eat a truck load. I'm sure that might kill me.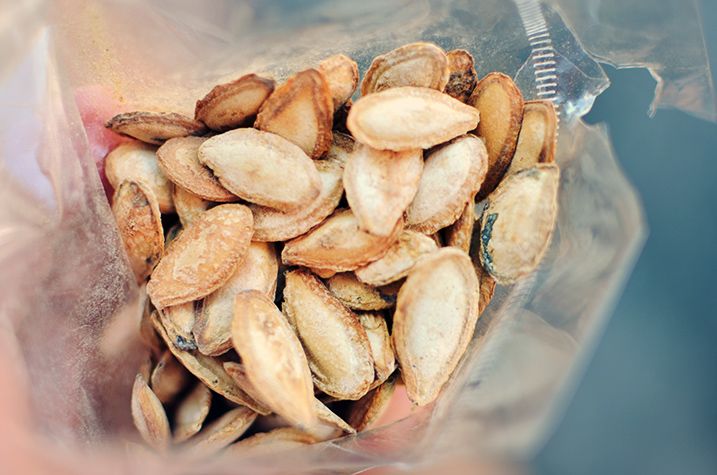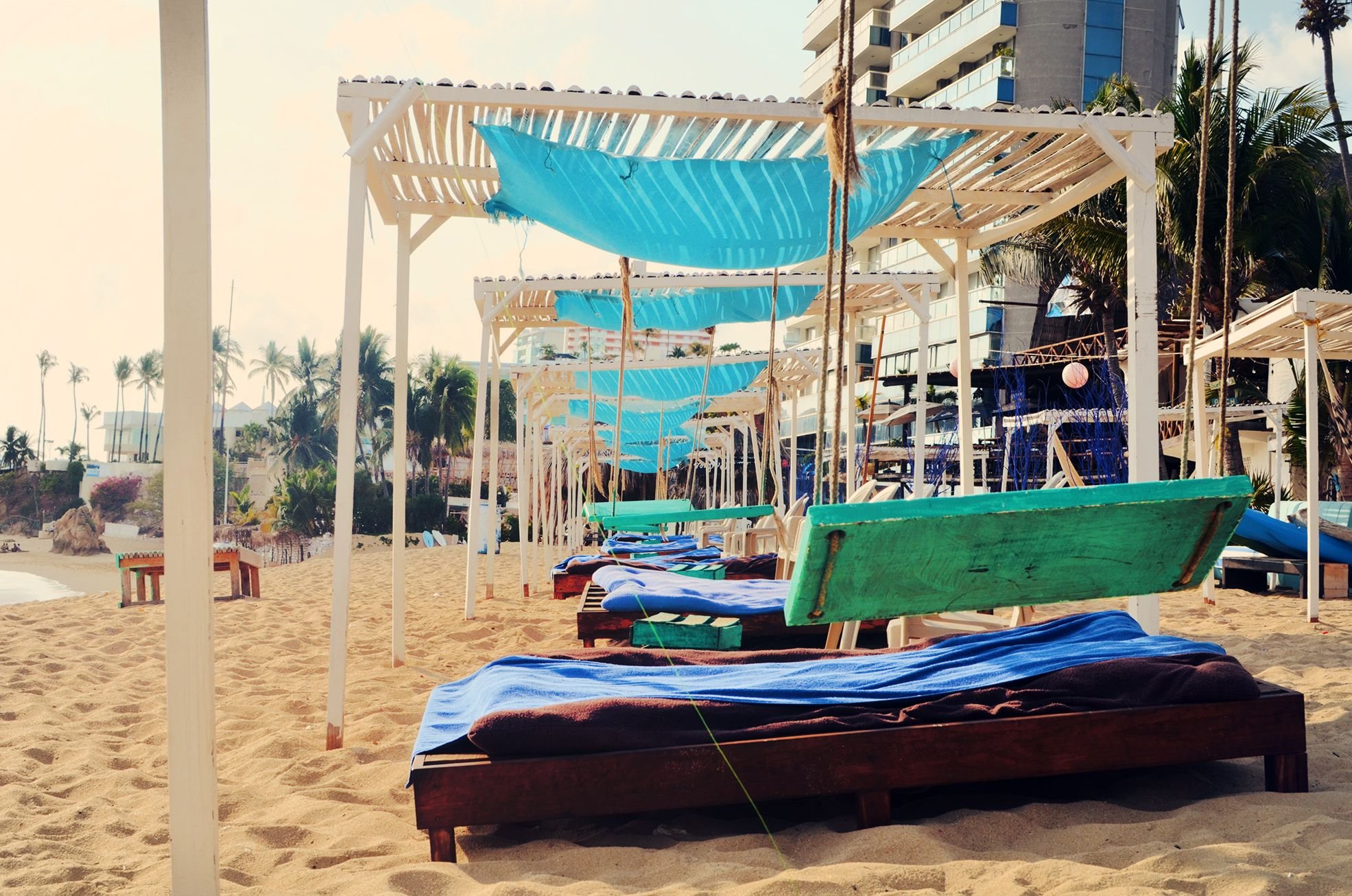 There are many relaxing looking beds, chairs and swings to use if you want to pay. We don't want to pay so we just sit on the sand.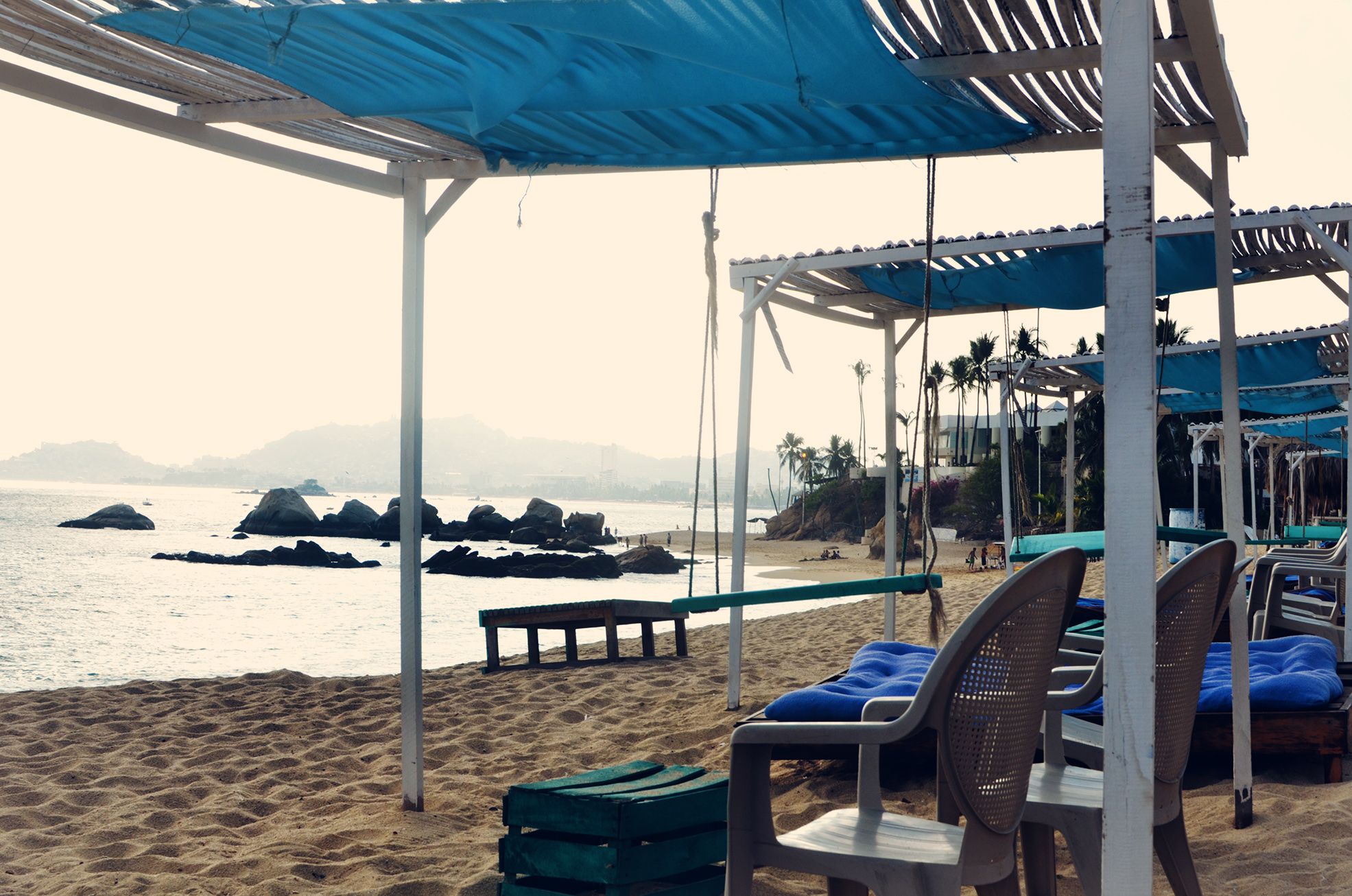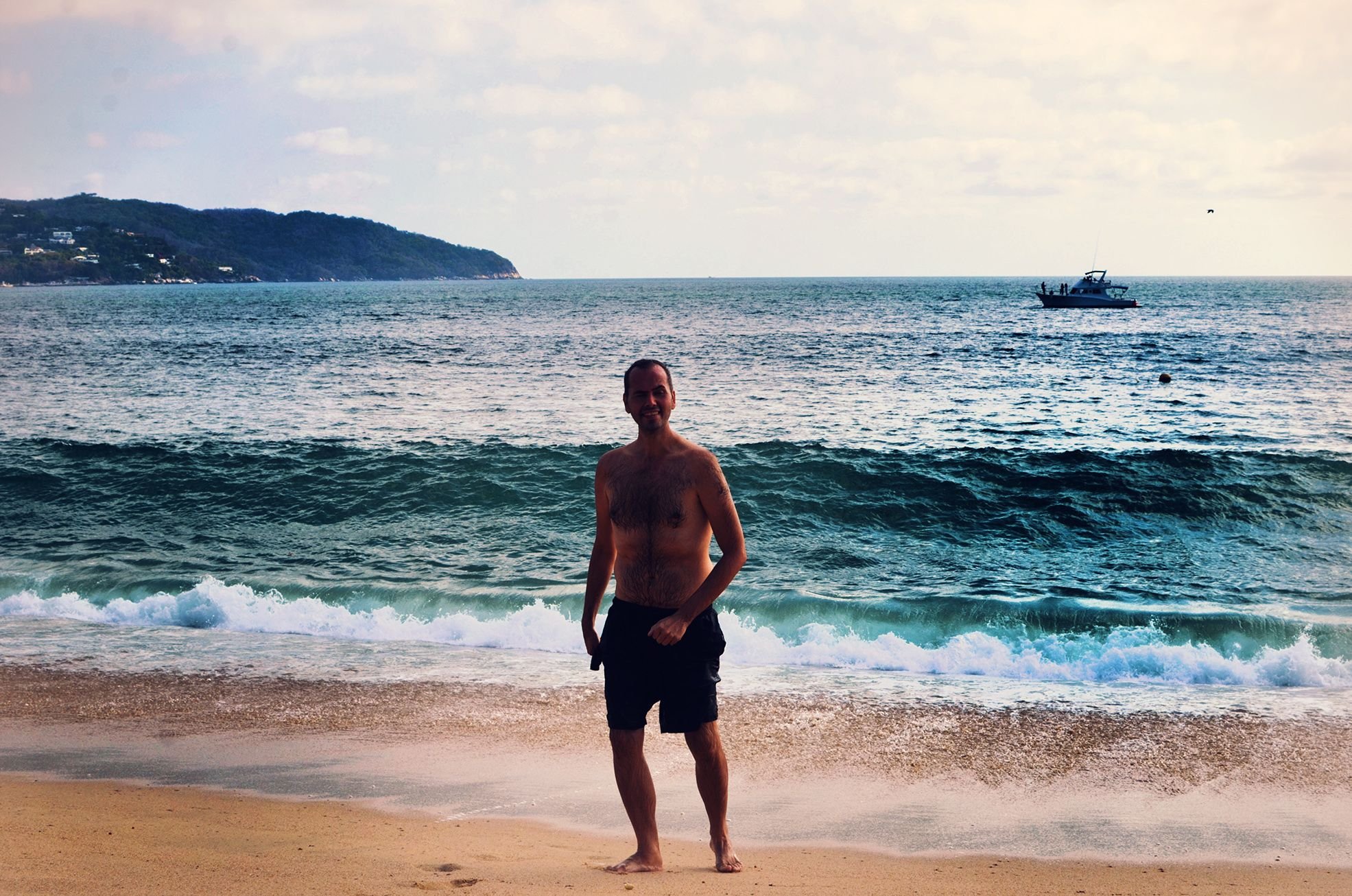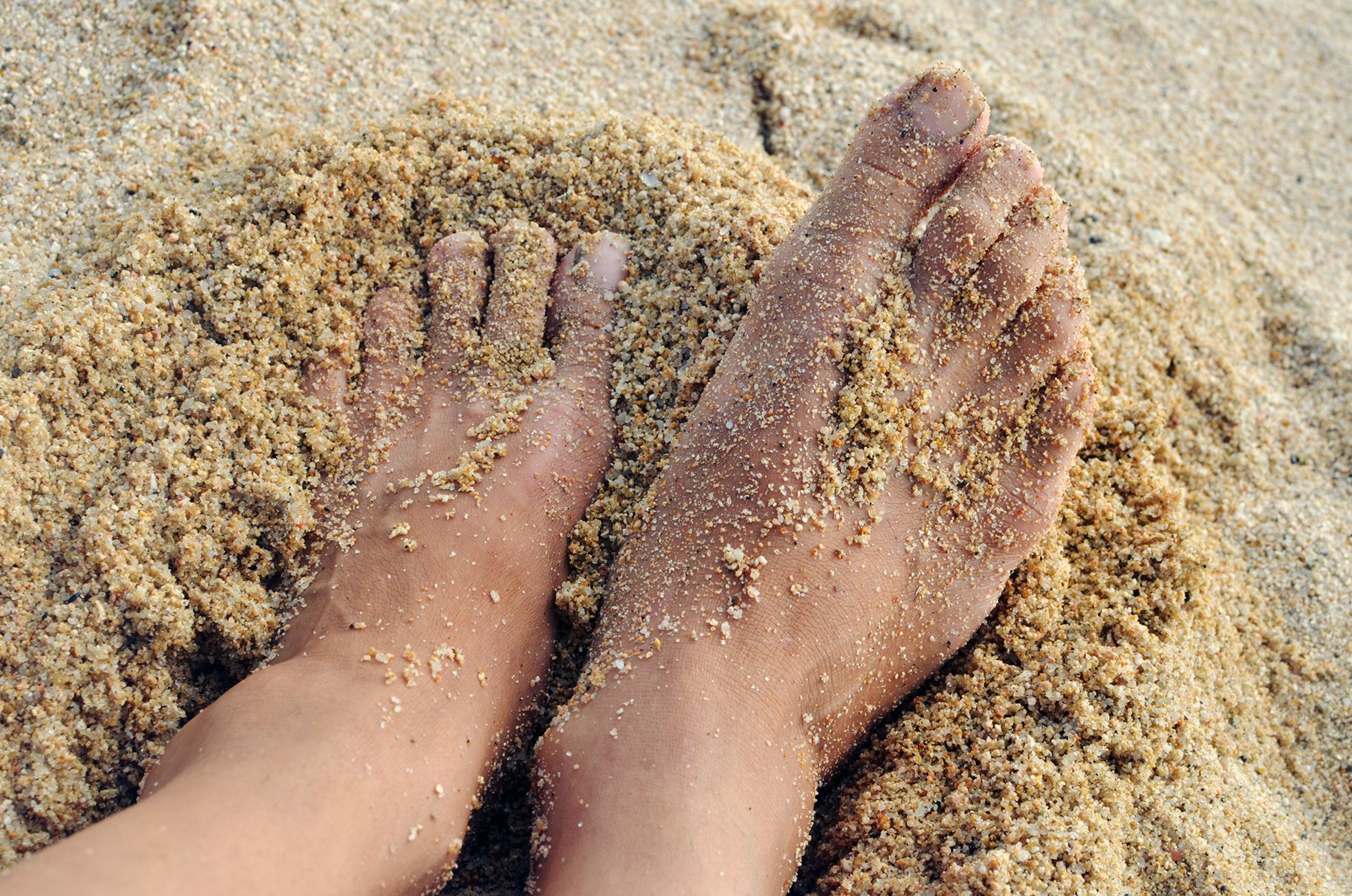 The city has something for everyone. Whether we stay or go, this will always be my second home.