Hola Steemit!

Hope everyone is feeling absolutely wonderful today. You should- it's Friday and the weekend has finally blessed us with it's presence (Took you long enough, buddy).

So in my previous posts, I have mentioned that I am in love with the ocean. I love the sound of the waves breaking onto the sand, I love the smell of salt in the air, I love watching the sun creep down the sky until it meets the water. However, whenever I sit on the beach , I wonder what's beneath the surface. I've always known that there is a colourful world of wonder in the ocean...and that's when it hit me-I should become a scuba diver.

Good news is that my brother is an instructor in Cancun. So when I arrived in Mexico to visit him, getting my PADI Open Water qualification was my first priority. Where better to explore our little marine friends than in the Caribbean waters?

The first time you breath under water is a little bit intimidating-you're not really sure if your body will adjust. However, soon enough, it feels completely natural, just like walking.

So this is the boat that took us out each day. On the way to the Isla Mujeres, our dive spot, I would lie on the roof of the boat and soak up some sun (I can't feel my face right now, I'm that sun burnt, but totally worth it).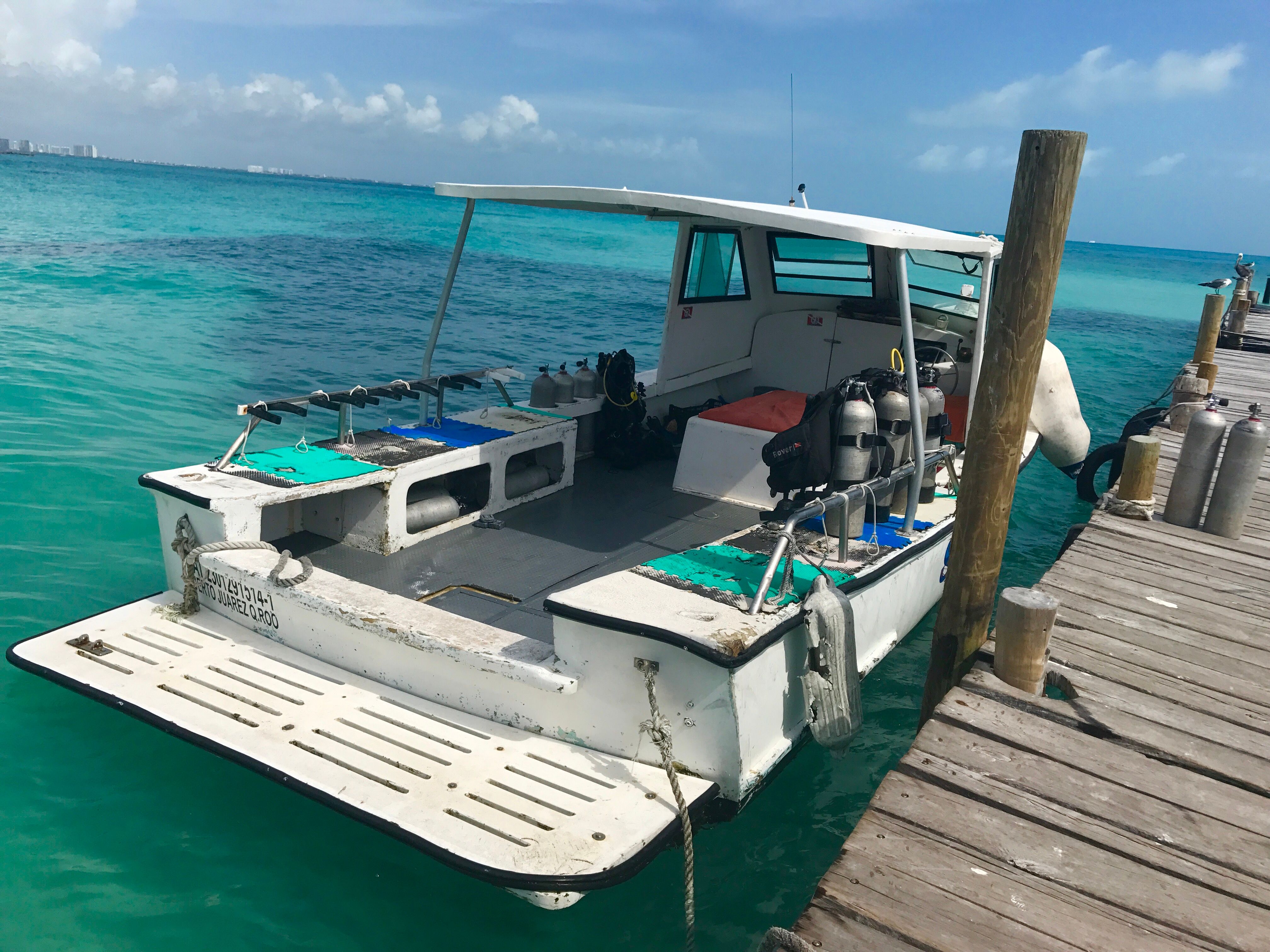 Getting ready to set up our equipment...
Looking out into the ocean from the boat...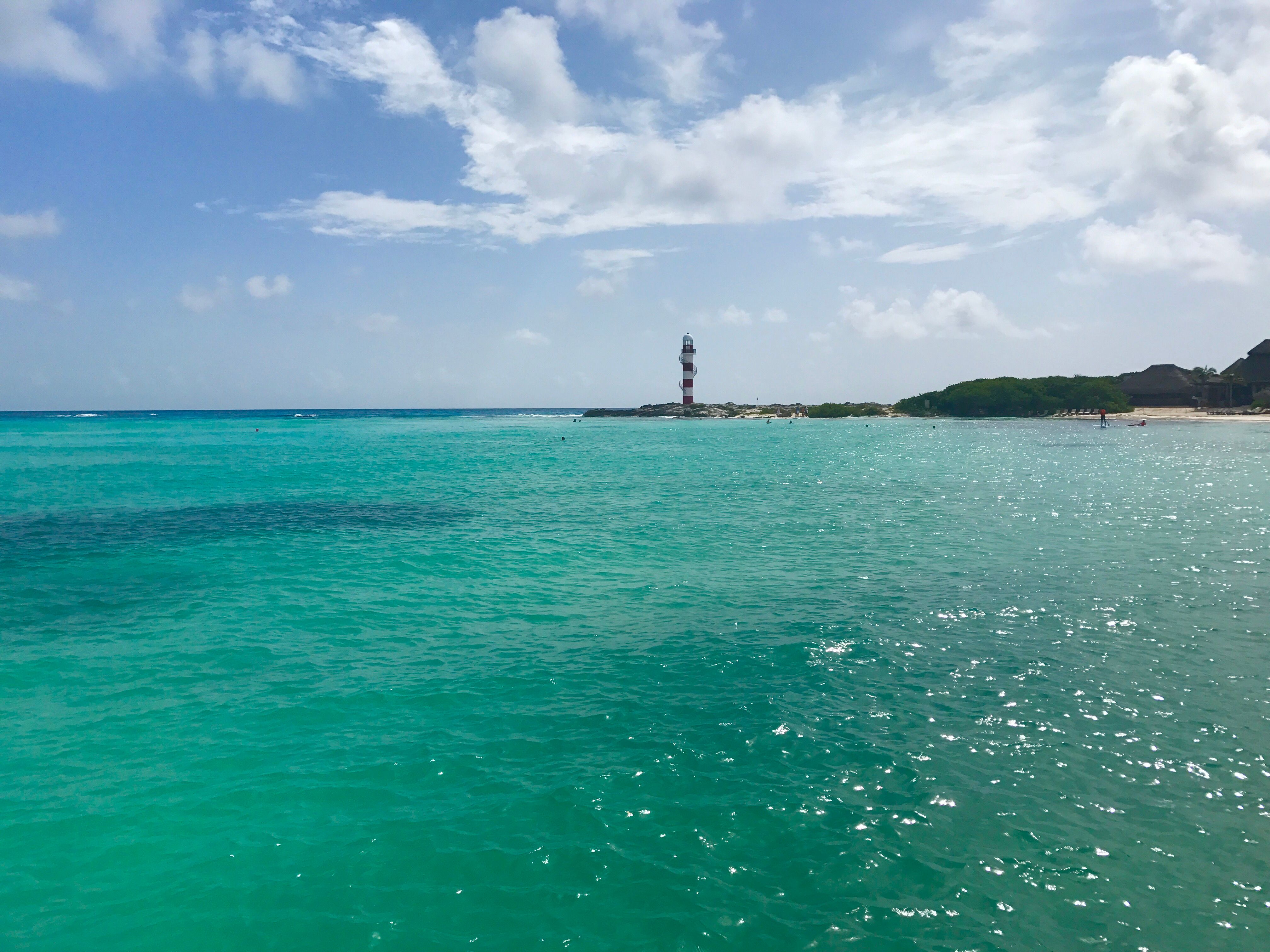 So now that all of our equipment is ready and everybody's inside the boat, its time to set sail.
So I mentioned that we were diving at an island called Isla Mujeres- what's really special about this spot is that it's where the underwater museum is located. The underwater museum was started in 2009, it's a monumental underwater contemporary museum of art called MUSA.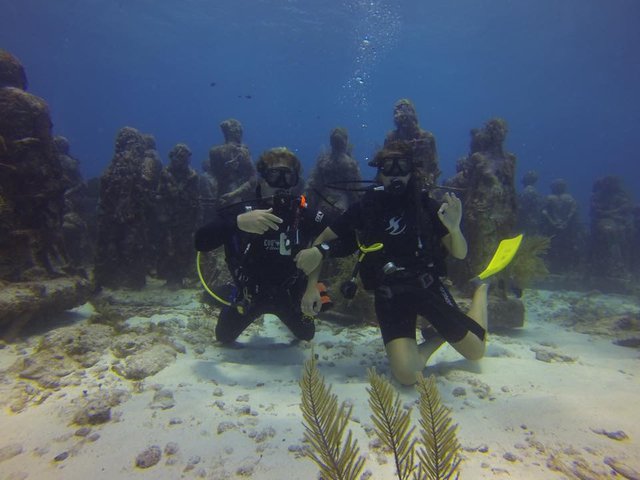 It was an absolutely breathtaking experience, you know one of those moments that you live in, and you just know its going to be a really special memory, so you try to appreciate it and indulge in it and hold onto it for as long as you can? That's how I was feeling. We continued with our dive and came across some amazing fish, they looked like strokes of paint underwater. My favourite part was seeing a turtle. I have two favourite animals: elephants and turtles. Don't ask me why. They are just adorable.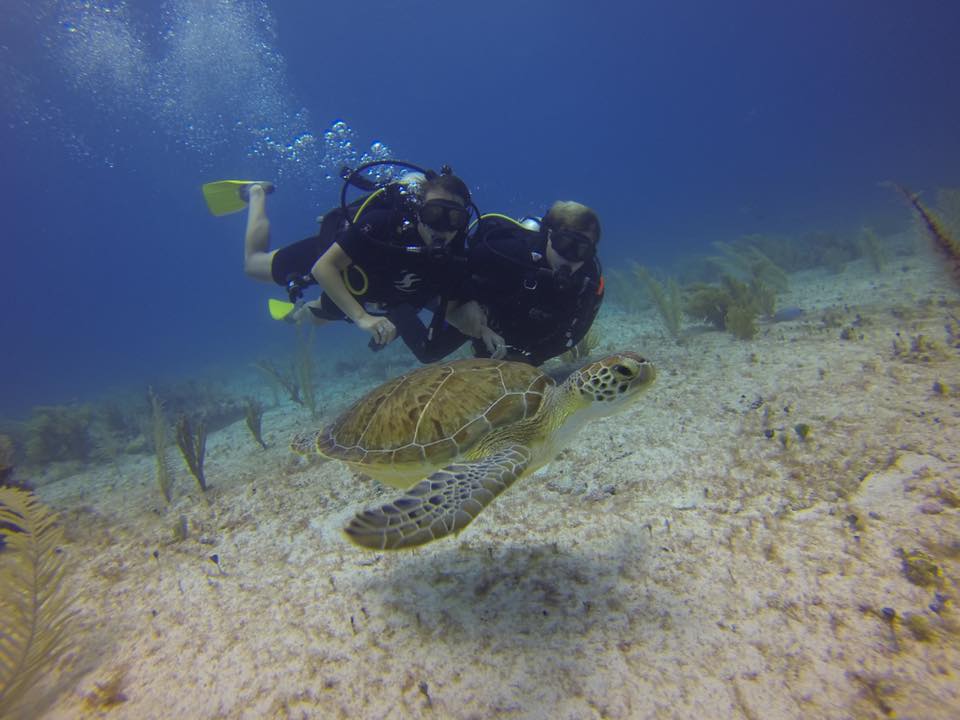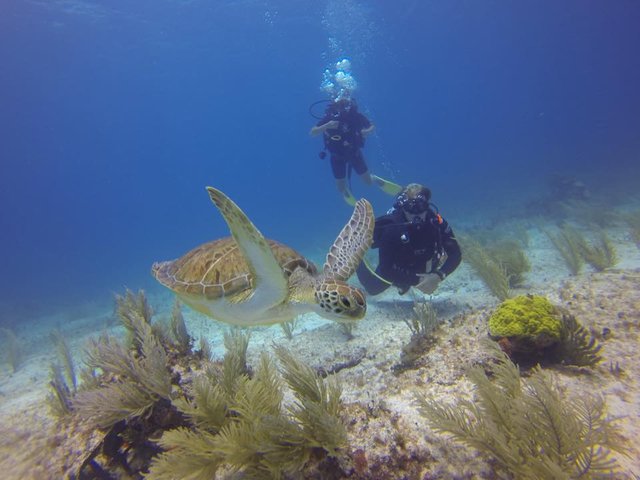 When we arrived back to the diving shop, I smiled and enjoyed the view. This has been one of the best weeks of my entire life and I would recommend scuba diving for anyone and everyone. Big, small, young, old...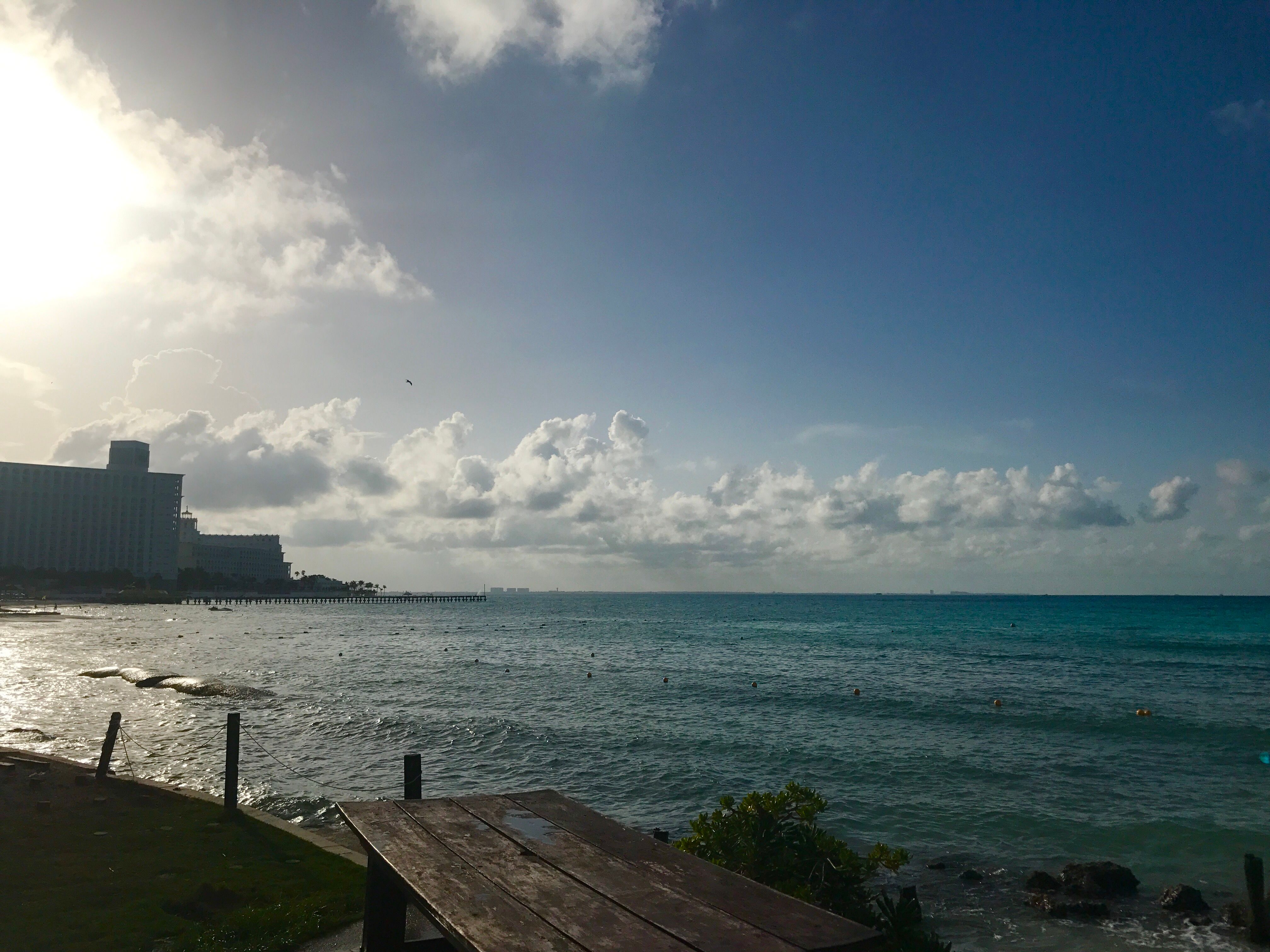 Thank you so much to my brother Louis for giving me this amazing once in a lifetime experience. You were such a patient and calm instructor. I can't wait to continue exploring the oceans, it's a beautiful world out there.