화롄에 온천이 유명한 곳이 있다는 정보를 듣고 한번 찾아가 보았어요.
Hualien County in Taiwan is famous for hot spring village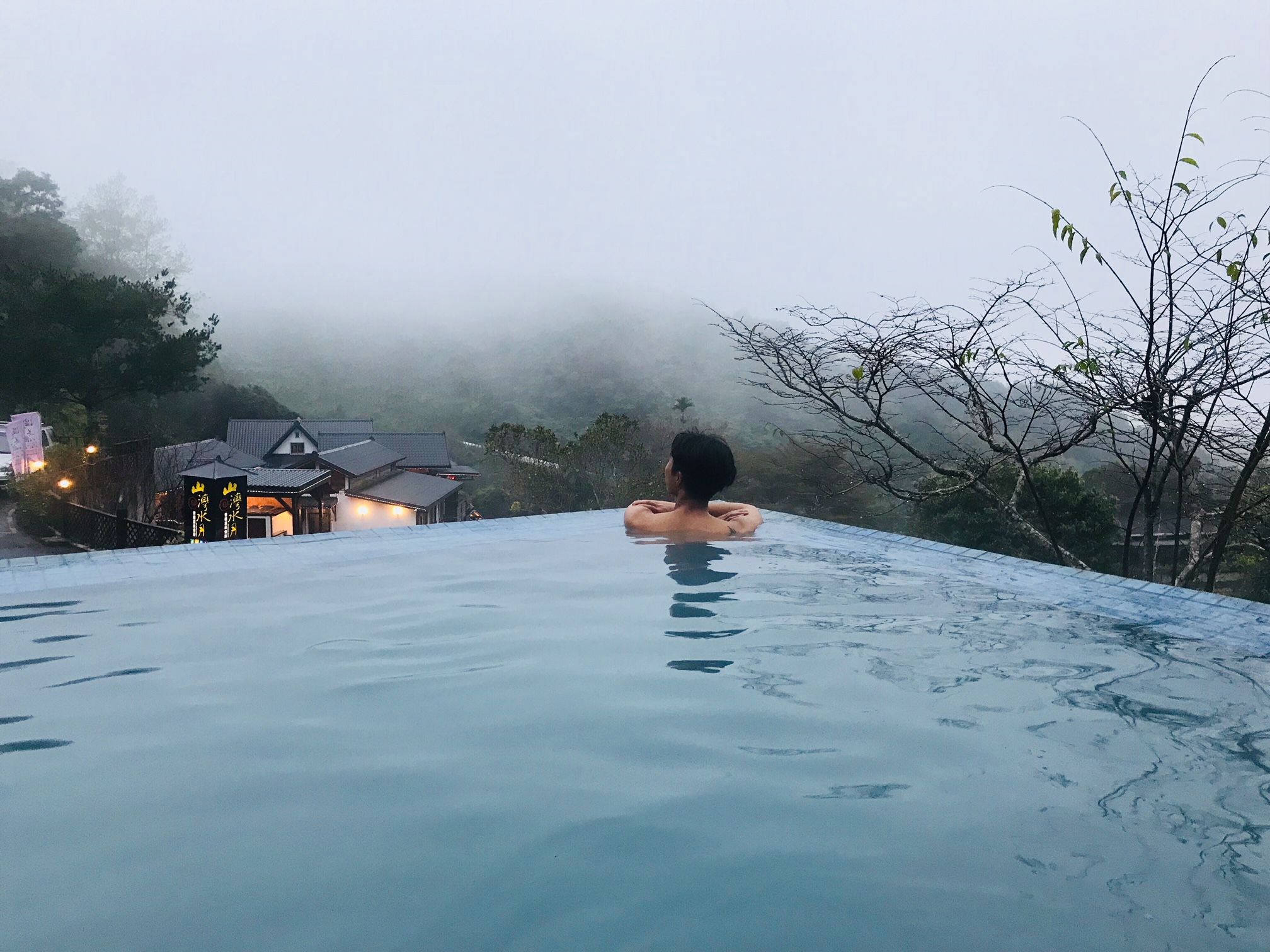 산속에서 온천욕을 하며 신선놀음을 할 수 있는 곳이에요.
You can enjoy hotspring surrounded in mountains.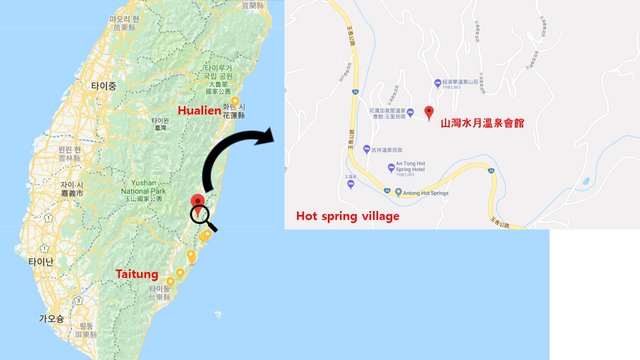 화롄시와 타이둥시의 가운데에 위치해요. 둘 중 어디서 가든 비슷할 것 같네요. 저는 동허에서 차로 약 50분가량 소요되었어요.
산속에 온천들이 많이 몰려있더라구요. 그 중 예뻐보이는 한군데 들어가 보았어요.
山灣水月 (산만수월) 이라는 곳인데, 직역하면 산과 만과 물과 달 이라는 뜻인것 같아요.
숙박도 가능하다고 합니다.
There are many hotspiring places in the village. I picked one of them and tried it.
The hotspring I went was Shān wān shuǐ yuè, which means moutain, stream, water, and moon. You can stay there as well.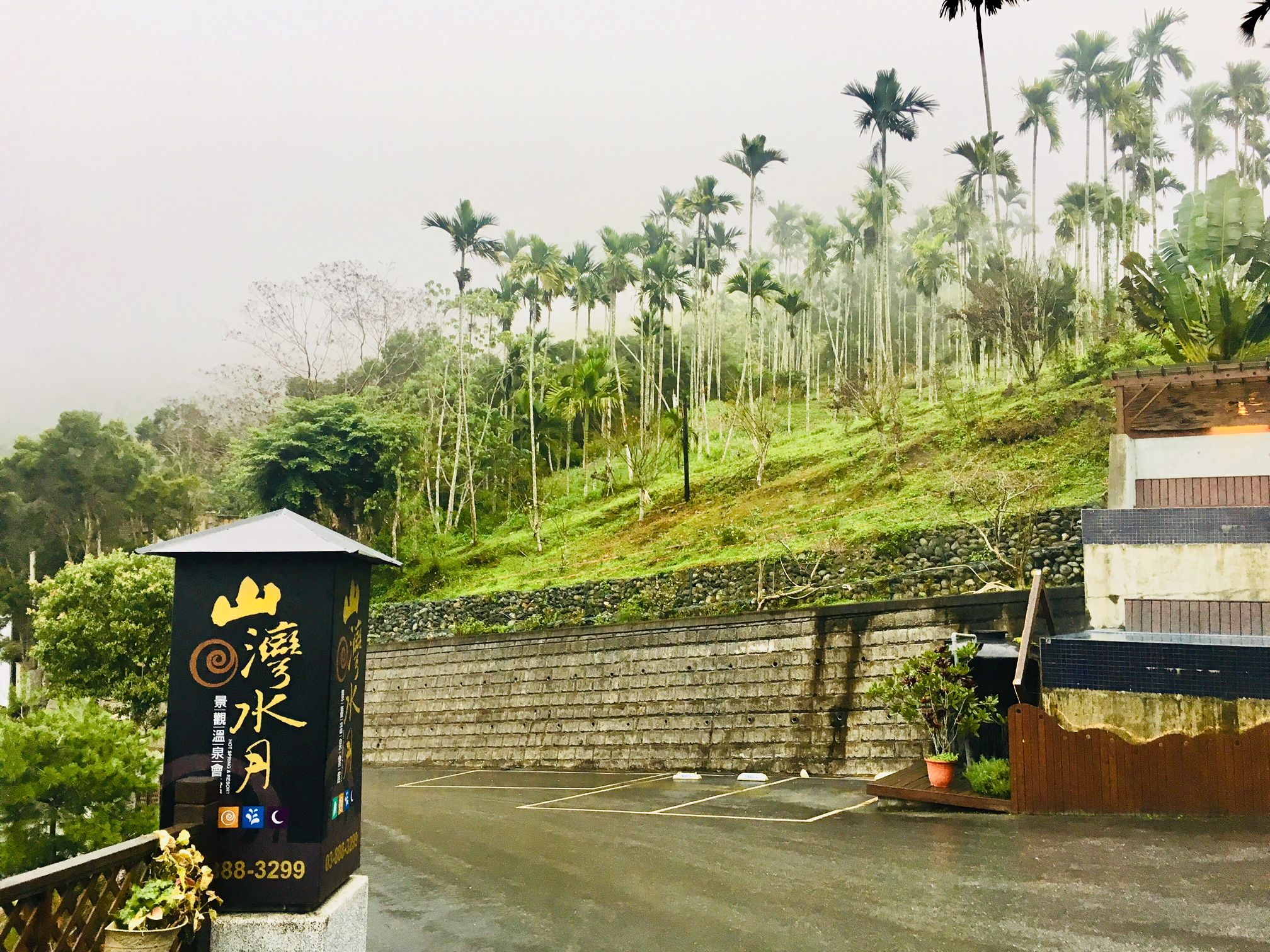 Address: 981 Hualien County, Yuli Township, 樂合里安通溫泉路41-8號
https://goo.gl/maps/EHt95hMpyN42
Wetsite: http://www.wmhotspring.com.tw/
1인 300元 (한화 약 11,000원)
대중탕, 개인탕 모두 가격이 같아요.
대중탕은 야외이고, 개인탕은 조그만한 방같은 것을 주는데, 전 개인적으로 대중탕이 좋은 것 같아요.
대중탕은 스파랜드 같은 느낌으로 수영복을 입고 들어가는 곳이에요.
꼭 수영복 챙겨가세요!!
~10 USD / 1 person.
You have to bring swimwear.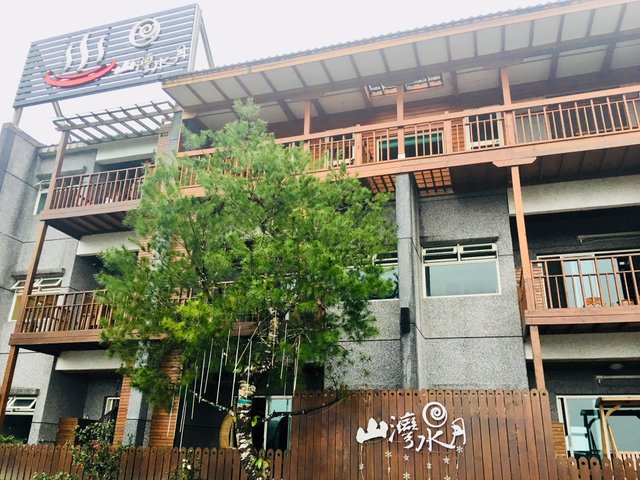 숙박할 수 있는 방들이에요.
These are rooms that you can stay.

온천 입구에서 내려다본 전경이에요.
Mountain view in front of the hotspring.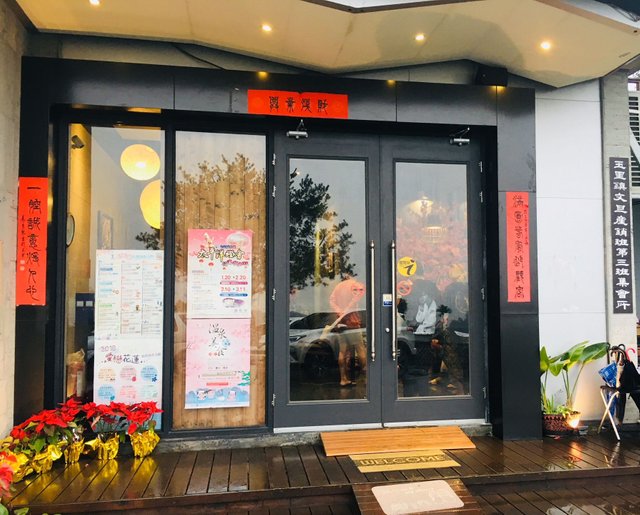 자 그럼 들어가보겠습니다.
This is the entrance. Let's get inside!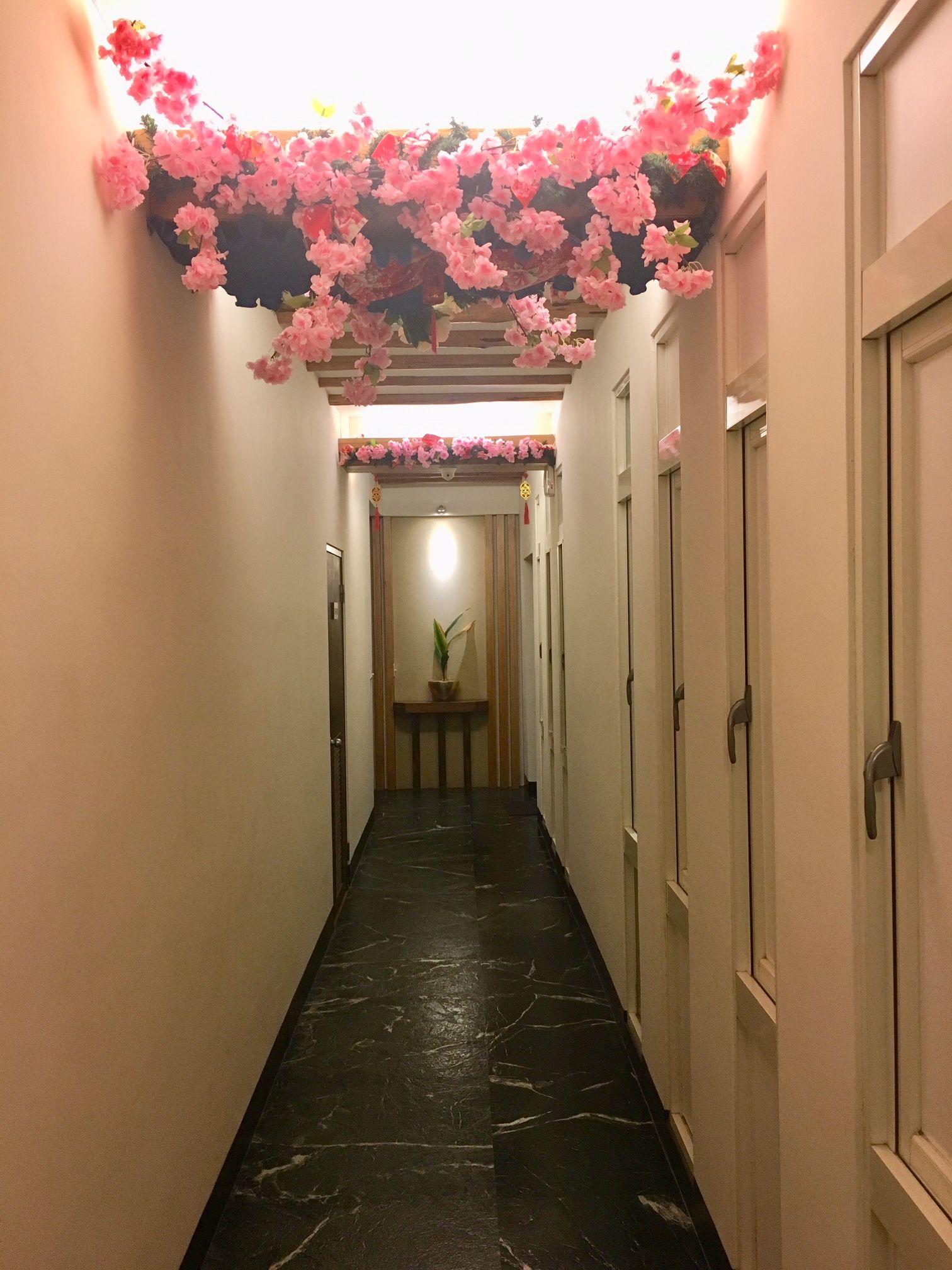 온천으로 들어가는 길이에요. 벚꽃 가득하네요.
This is the hallway to hotspring. Filled with cherry blossom.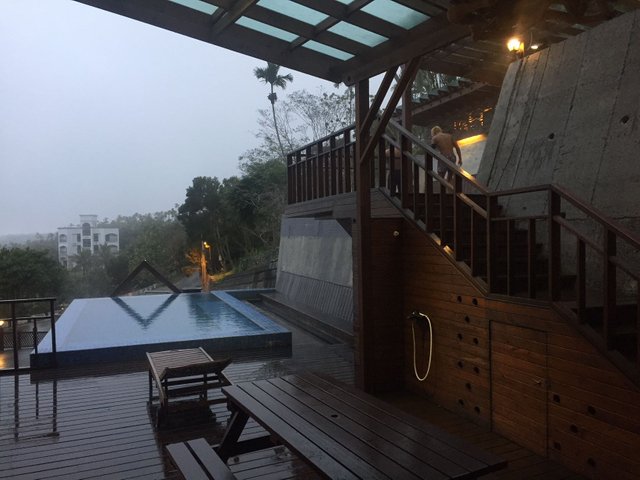 총 두개 층으로 구성되어있고, 1층은 약간 미지근한 물.
First floor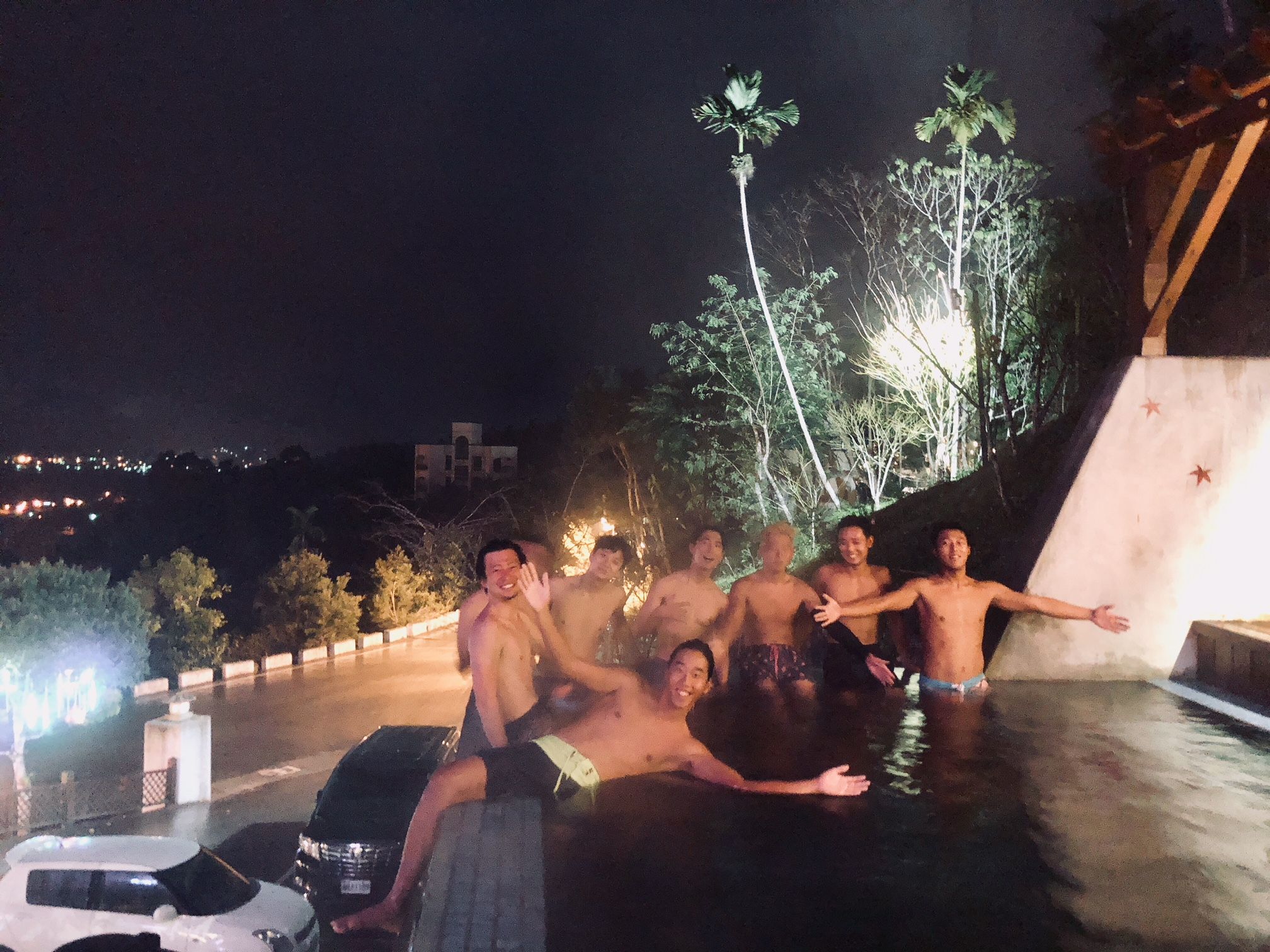 2층은 뜨거운물
Second floor: more hot water
밤늦게 까지 하고 야경도 넘나 예뻐요!
달빛 아래에서 온천을 하는 기분이란!!
여기 모두 YOLO surfhouse 에서 함께한 멋쟁이 서퍼들이에요! Shaka!!
Night view from hotspring was so beautiful!
What a wonderful feeling of hot spring under the moonlight !!