Wind, hobbits, alien abductions and more wind: Wellington, New Zealand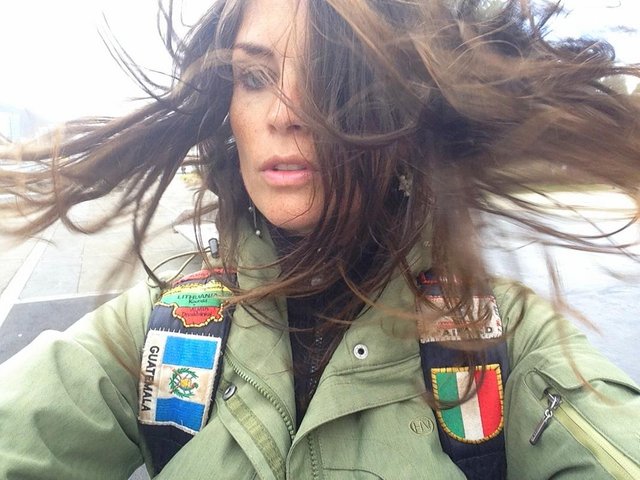 Windy.
If I would write a blog about Wellington of just one word, that's the only feasible choice.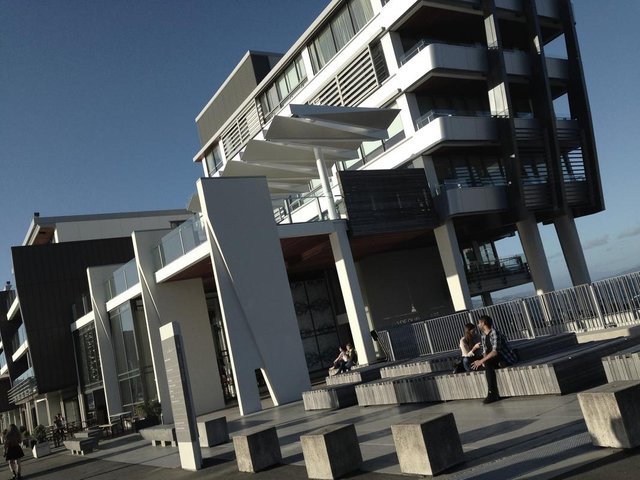 While I was walking the steep roads and endless alleyway-staircases I noticed the locals couldn't be less affected. Where this newbie was wrapped in layer over layer, fleece over bonnet, the natives cruised by in shirts 'n shorts. Amateur. Luckily I wasn't the only newcomer, my marvelous Couchsurfing host Nichs had arrived fresh from India, ready to make this brisk capital his. And his wooden little not-entirely-a-student-room had a couch which was all mine to snore on, as long as the typhoon blasting against the thin window would be somewhat tempered.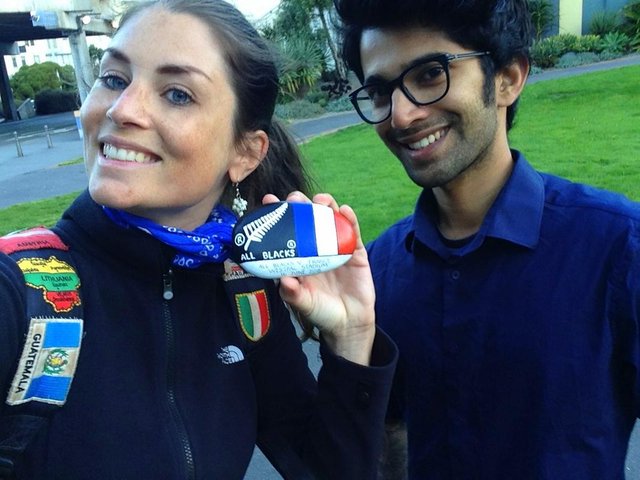 So yes, windy it is undoubtedly, it certainly can't be stressed enough... but what other conclusive descriptions could be added to the list? Friendly? Village-like? Bohemian? Creative? Fashionably pretentious? All of the above! And artistic, that too. You only have to walk into the Te Papa Museum to admire the outcome of talent that's evidently nestled in Wellington's soil.
Te Papa is a conglomeration of heterogeneous exhibitions, from Māori, colonial and immigrational history, to archaeology, biology, geography, cutting-edge art and a cheerful collection of dinosaur bones.  And as the cherry on the cake, all of this splendour is housed in an avant-garde cubist building entirely in line with the modern identity of the regional harbour of which it forms an eye-catching part.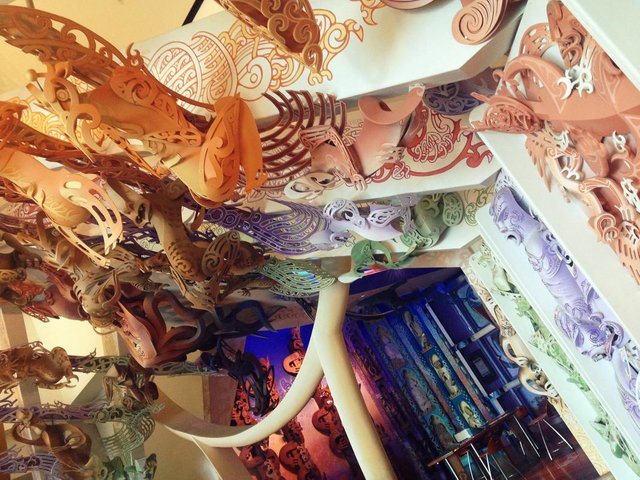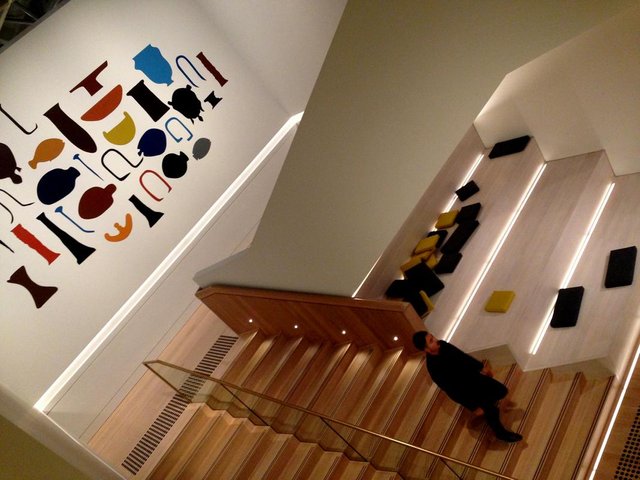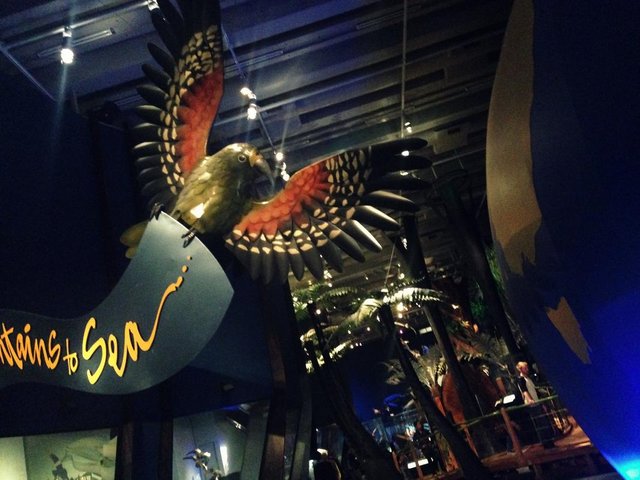 While you're in the area, you can also check out a free parliament tour given by possibly the meanest woman of North Island. Shall we call her the Wench of Wellington?
Wellington is the holy sanctuary of vintage shop-a-holics, vegan gastronomers and raving creatures of the night... but also nature aficionados are well looked after. Yes, even in a city, it's New Zealand after all.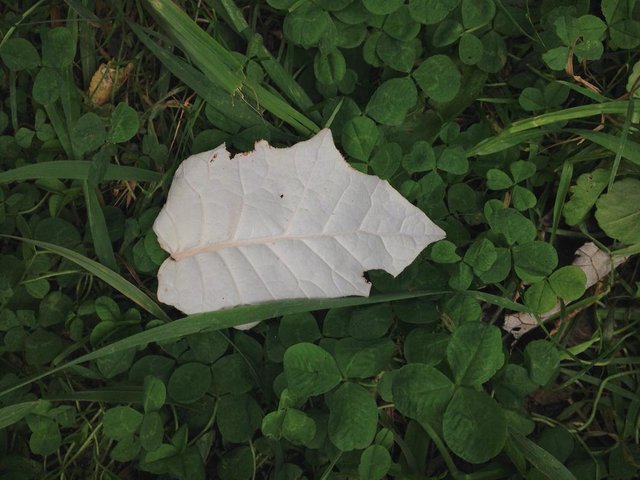 If you're opting for a leisurely stroll the botanic gardens will do, a surprisingly well done area that stretches all the way from The Glen to the end of the city centre, containing some actual trails! From central Lambton Quay you can take a fairylike light-show cable car (or: elevator-tram Lisbon-style) up to elevated gardens, granting grandiose views over this city bordering the seas.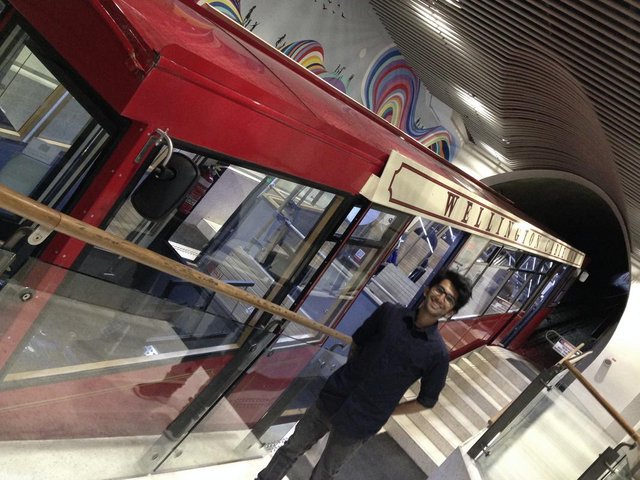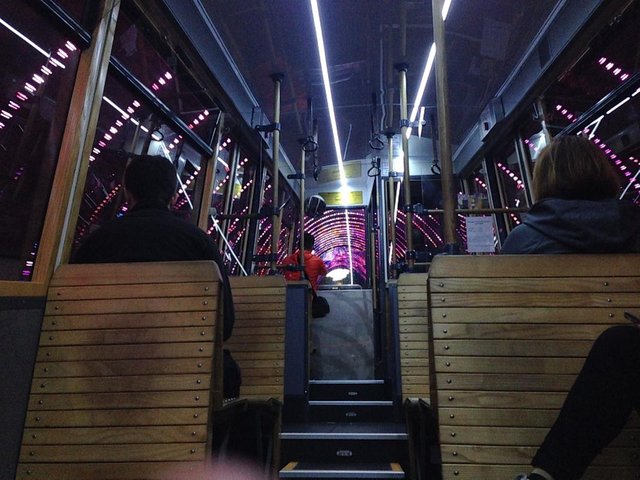 Proper Willy Wonka experience!
Another in-town outdoors experience can be obtained at the grand Mount Victoria*, situated in a lovely park full of trails, mountain bike wild-rides and even a Lord of the Rings film location!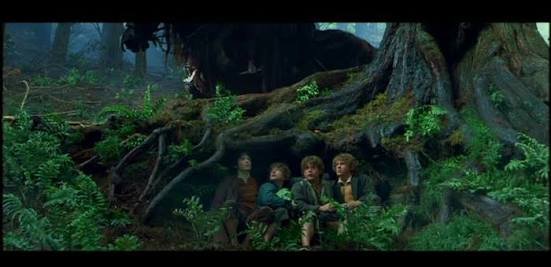 You think you can spot it?
Yes, LOTR, a constant factor at any travel destination in New Zealand. It motivated me to walk an extra 1,5 hours to the Miramar area (over a subterranean path under the airport's landing strip) to trace down the 'Weta Cave', a workshop full of the movie's paraphernalia. The suspense remains, as it had already closed... passing the task on to you for further discovery.
* Located not anywhere near Mount Victoria? No worries, on the other side of town you can ascend Mount Kaukau for similar views.

Ok I hear ya, you're going for Nature with a capital N. Also that Wellington has! Paid though, which is rather odd for a country with such an abundance of nature everywhere you could possibly go, but at least it's pretty good. Zealandia is the name some genius came up with, titling this 225ha fenced sanctuary allowing the original natural ecosystems to recover from the impacts of introduced flora and fauna. Introduced by us humans of course, with dollar signs in our eyes, for which now the new generations of this unwillingly immigrated animal species have to pay with their lives by cruel deaths such as poisoning or the bullet (which totally socially legitimizes pleasure-killing in this hunters' country apparently – frowned eyebrows)... and we have to pay for that mistake too: NZ $19.50 to be exact. But at least you'll be able to spot some gecko's, skinks, tuataras and wetas. In theory. We saw none. But I'm sure we spotted a big percentage of the 40+ different bird species, and just the hikes in themselves were rather pleasing.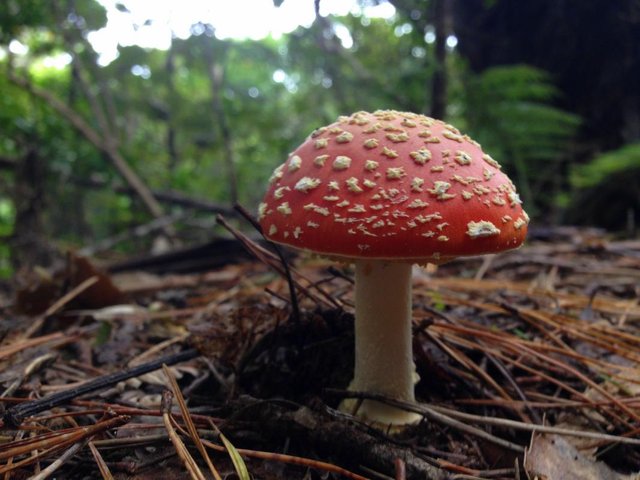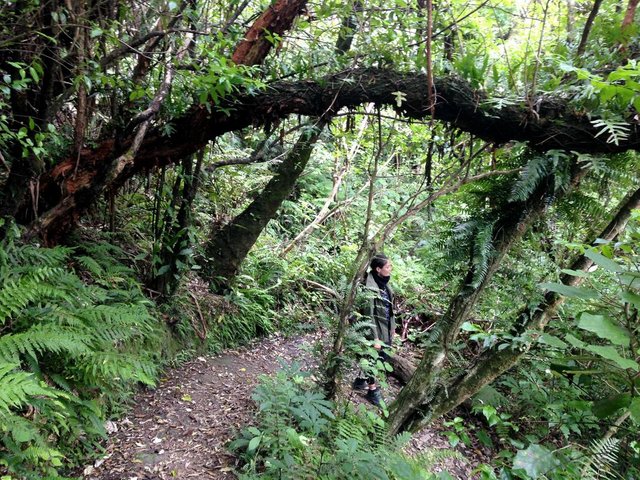 Pleasing... it were the small things that made me eventually like Wellington.
The hidden steeper-than-steep footpaths forming a pedestrian connection, the painted rocks hidden by local artists for attentive passers-by, the alien abduction zones in the forest (don't worry, they're marked!)...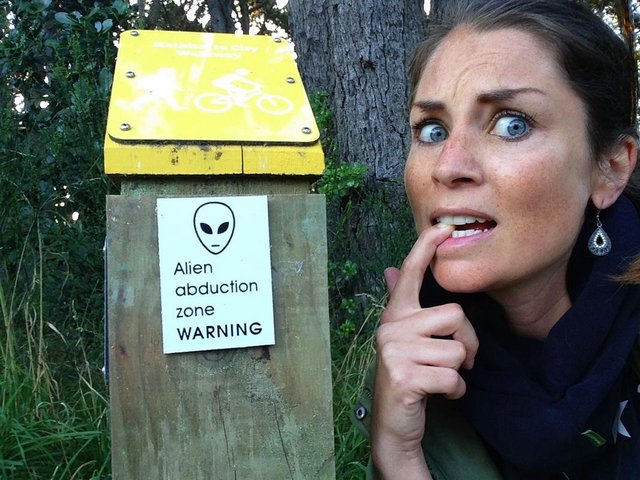 But there are only so many nights I can take sleeping in two pants, a fleece, a vest, a sleeping bag and two extra blankets on top. There's only a limited amount of budget available to take $5 city buses (FIVE DOLLARS! – most expensive local bus I ever took worldwide).
I had four very pleasant days in Wellington. And that was enough.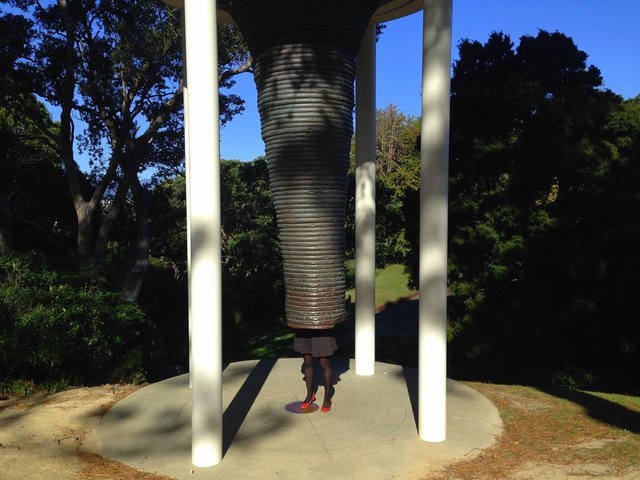 Until we meet.