The stunning city that smells like eggs: Volcanic Rotorua, New Zealand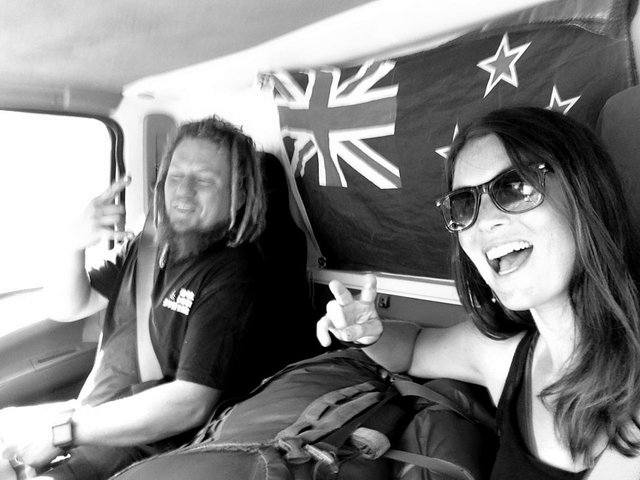 While Doug's stories resonated through his ample truck cabin absorbing my outspoken attention, my mind wandered to the sensations coming in via my nostrils. We were approaching Rotorua, a carved out spot on the worn out backpackers trail and the home of this cheerful dreadlocked Māori man who was pleased to drive a hitchhiker to the town he chose to be his... a place often mentioned for its volcanic beauty and mystically spitting geysers, but sometimes jokingly referred to as Rotting-rua. As a vegan, this would possibly be the closest I will ever come to eggs. Sulphur's for real.
Once checked into the noisy backpackers hostel I felt too old for I glanced at the flashy tourism marketing flyers blasting bright colours and catchy slogans in my face, fighting for attention. Skydiving! Rafting! Kayaking! Rolling off a hill in a plastic ball! All $100+, all must-do's and must-see's and opportunities of a lifetime. I bit my lips thinking of how I did all of these things so many times before in all different corners of the world for only a fraction of that price, and I wondered why a place like Rotorua that has such high natural value in itself has to come up with extra activities that are by no means place-specific.
You don't even have to leave the city center to find a locality as unique and intriguing as Kuirau Park.
It is a park alright, but how often did you walk your dog or spent your evening jogging in a woodland full of simmering and steaming geysers?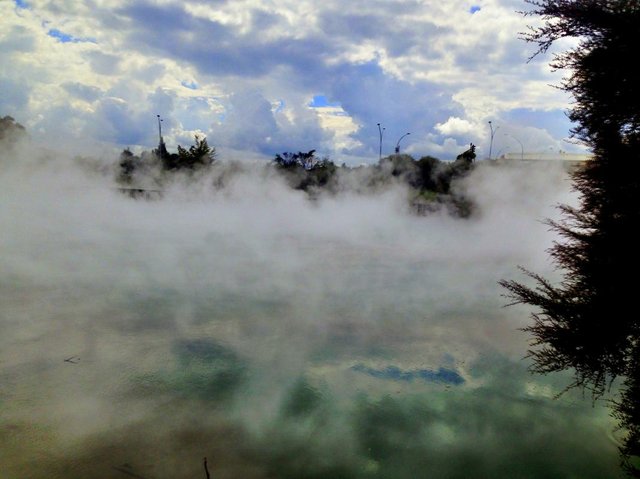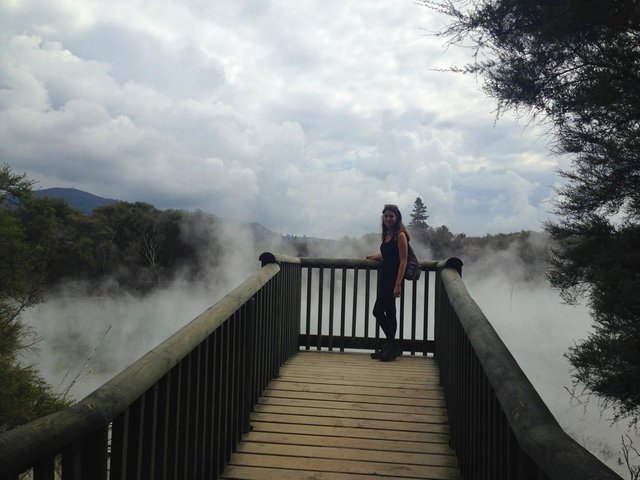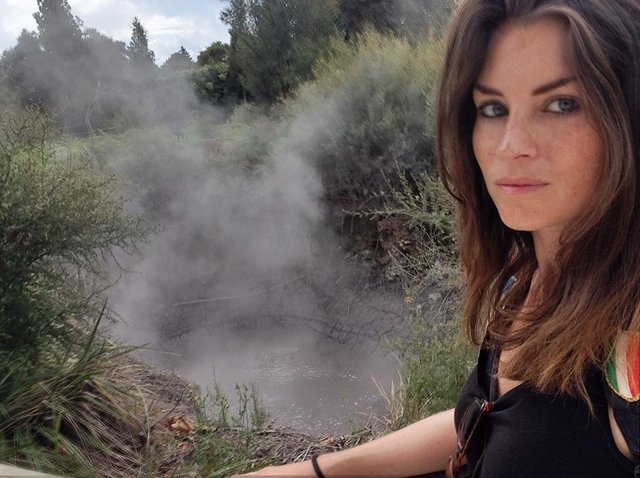 Not only here, but along all the walkways framing this smelly city as well as in Puerenga Park these furious expressions of nature are available to the public eye.
Hell, even houses are steaming 24/7. Don't bother to buy a smoke alarm here: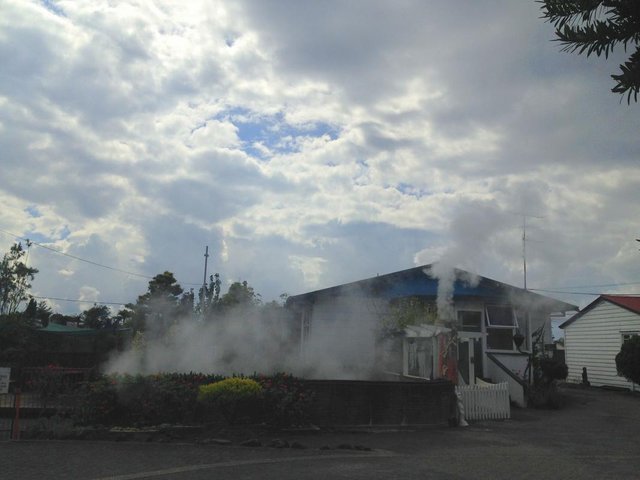 Deciding that there was therefore no immediate need to spend my money on commercial geyser amusement parks like Te Puia and Wai-o-Tapu 'Thermal Wonderland' (oh man) I focused my attention on the surrounding nature for which volcanic landscapes shape the ultimate fertile feeding ground. The Redwoods is easily accessible by public bus, but come on, you can walk it! This wildwood is officially known as Whakarewarewa Forest (I can imagine why they felt like coming up with a nickname), related to the Māori settlement that was located at this exact locus (pre 1886). Trees were completely absent back then. Let me tell you an even better story: This forest is entirely man-made and fully unrelated to New Zealand's natural habitat! It was actually the NZ Forest Service that came up with the plan to import 'sequoia semperviren' seeds from America's west coast to plant a Redwood Grove in Rotorua. For recreation, but secretly also because of the timber that can bring in the big bucks when sold for building purposes.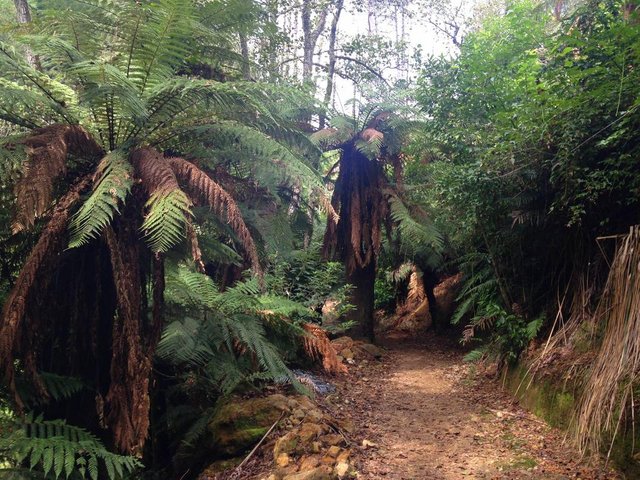 Nowadays tourism is the economy that keeps Rotorua going, so the intriguing red trees are there to stay. They will try to lighten your wallet with a hardly inspiring board walk (half-way the trees, so you see exactly the same as when you do the walk at ground level, but 3 meters higher) and mountain bike rental ($60 a day -  you can actually buy a decent second-hand bike for that in my country), but this captivating natural outing can be entirely free if you want it to be.
Trails spider around the entire forest, offering bikers and hikers a day's worth of adventure, far away from the campervans and screaming families. If you go far enough you might even run into some waterfalls!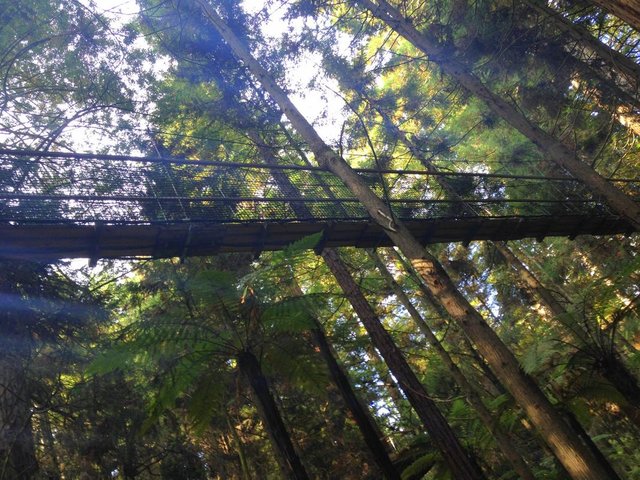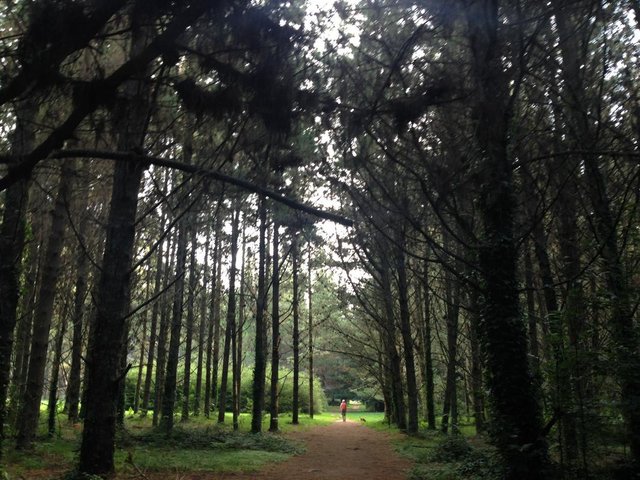 So yes, you'll need your legs, but in reality you need a vehicle too. I didn't have one and found my options slightly constrained as most trails that triggered my interest aren't reached by the very limited public transport options... and generally hitchhiking is mainly doable at the edge of a town to avoid local rotating transport of people just going grocery shopping or going back to their houses. In fact, my only other option seemed to be the hardly known Mount Ngongotaha Trail, which even required a 1,5-hour walk from the nearest bust stop. I could choose between the short and pleasurable Nature Walk Loop or the, as indicated, 'more strenuous' Jubilee Track... as I like me a challenge and wanted my money's worth (joking, it's free) I opted for the last one, which wasn't that hard at all.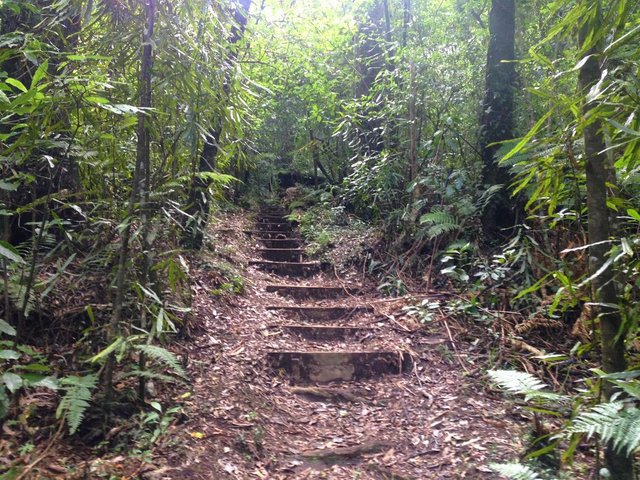 Delightful it was, unquestionably. And full of surprises.
You see, when I reached the top and turned downwards via an alternative route I noticed van after van driving to a certain point, dropping off a legion of mountainbikers to subsequently return to collect a new squad. Driven by curiosity and the shattering views over the entire Rotorua Lake crowned by a well-shaped green island I moved to the point where all these thrill-seekers steeply thundered down into oblivion. It seemed a bit extreme for the average probably-Asian-tourgroup. I shrugged my shoulders and strolled back, holding up my thumb for the approaching van as it was empty now anyway.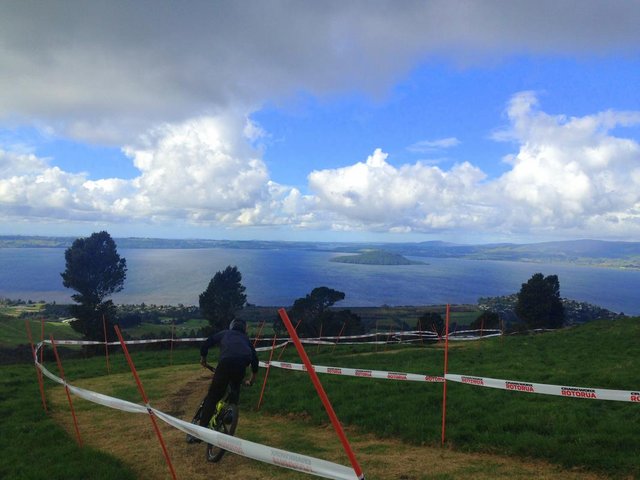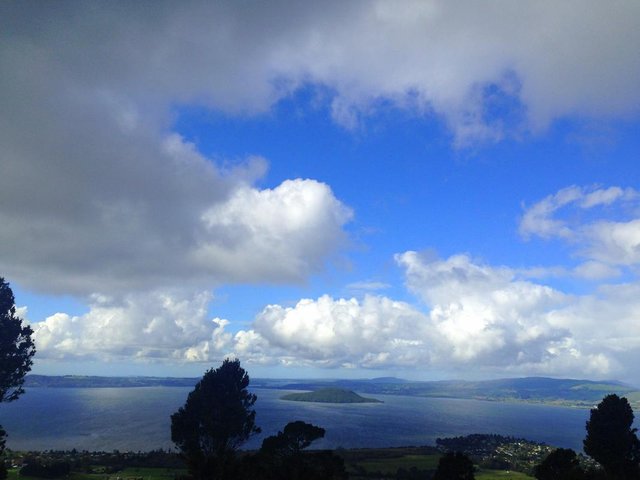 These mountainbikers weren't tourists indeed. They were the absolute world-top bikers flown in from all nations. What I was looking at was the Crankworx World Tour, drawing international crowds in for ticket prices for over a $100. Except if you're me, then you get randomly driven in via the VIP access. If you had access to New Zealand TV that day you could see live exactly how much fun I was having during this unexpected outing.
Yeah, I don't know why either, this stuff just happens to me all the time.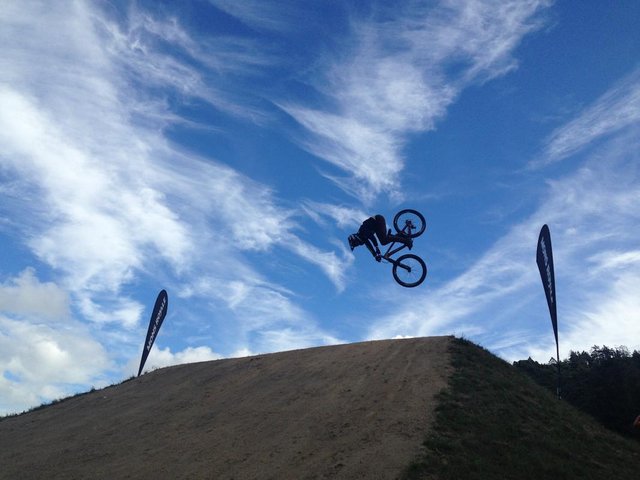 But the grand finale was yet to come: [in showmaster voice] the Tarawera Trail lingering to the spectacular campsite of Hot Water Beach at Te Rata Bay full of fun and relaxation!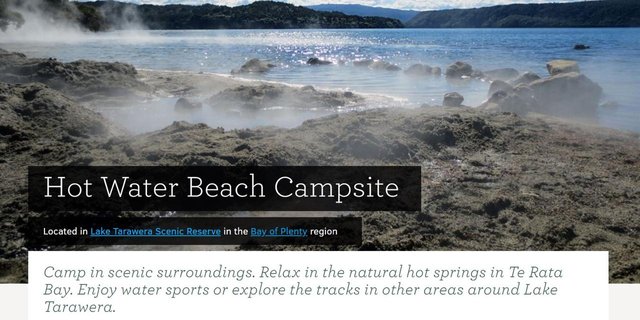 Right. I looked out of the windows of my cheerless hostel and witnessed the rain miserably pouring down out of grey intimidating clouds. Damnit. Spot on timing after three gloriously sunny days. But as you have to pre-book campsites in this country and I'm a cheap penny-pinching bastard I was going. I did Scotland, I can do this. Self-high-five for that attitude as it turned out to be absolutely spectacular, without a single 'spit', as the Kiwis call it.
The endearing man that not only gave me a ride to the entrance of the trail (because once again: no buses), but also offered me a scenic tourist tour passed the delicate Green (Rotokakahi) and Blue (Tikitapu) Lake, filled me in with a bit of background information of the environment. Originally the area was home to several Māori villages and the world famous tourist attraction of the Pink and White Terraces...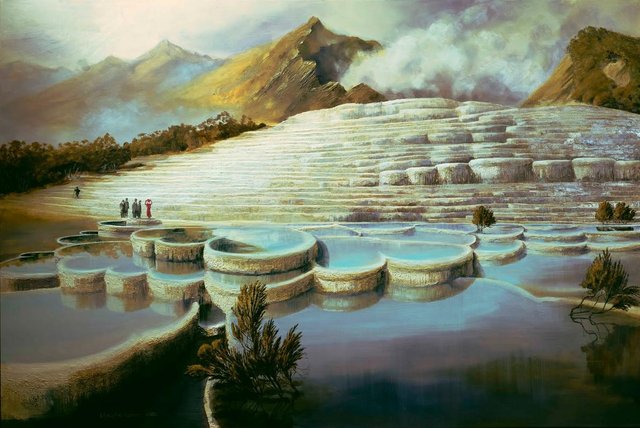 Source
Until 1886, when the adjacent Mount Tarawera caused one of New Zealand's largest volcanic eruptions, destroying the entire environment and killing approximately 120 people. Nowadays, Te Wairoa, one of the villages that was entirely covered in ash and debris, is transformed into a tourist attraction under the name 'The Buried Village'.  As is the Tarawera Trail meandering through a landscape marked by so much history.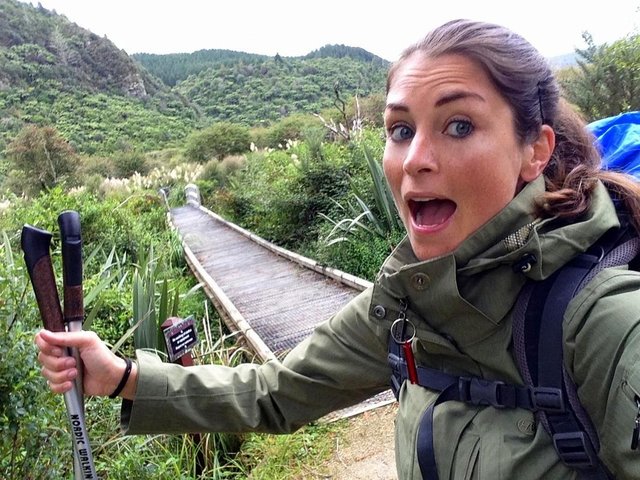 During the entire walk on this presumably 'advanced' trail I was waiting for the promised difficult part, but it never came. Which is acceptable for once, as simply roaming around with an entire camping pack loaded on your female back is burdensome as it is. Leisurely, astounding, that are words I'm looking for. And then it doesn't matter that the advertised beach isn't really a beach at all, but a grassy riverfront at the edge of the Tarawera Lake. Natural hot pools should be available at every end of every track, period.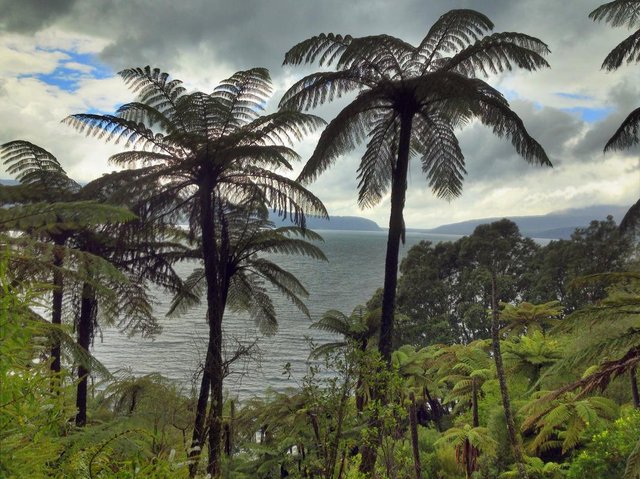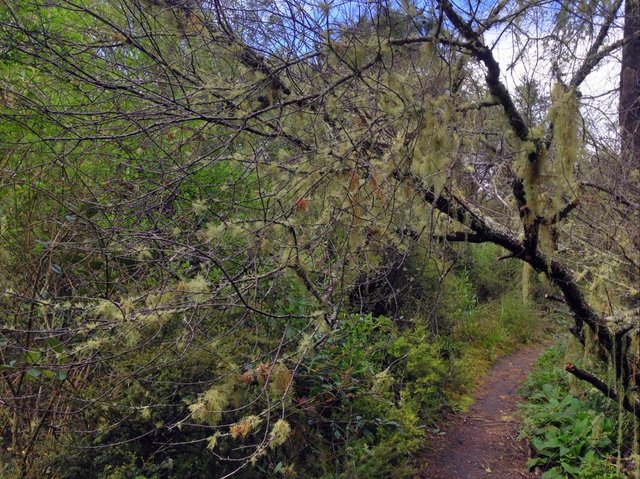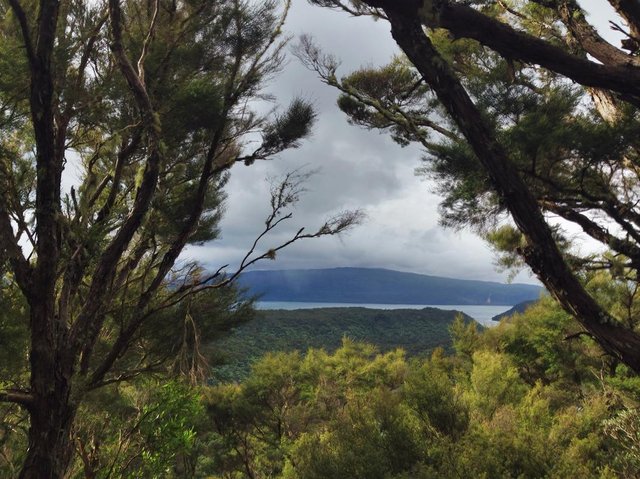 I let the stormy night sing me to sleep with furious raindrops on canvas, just before the boat drove me out of this hidden haven.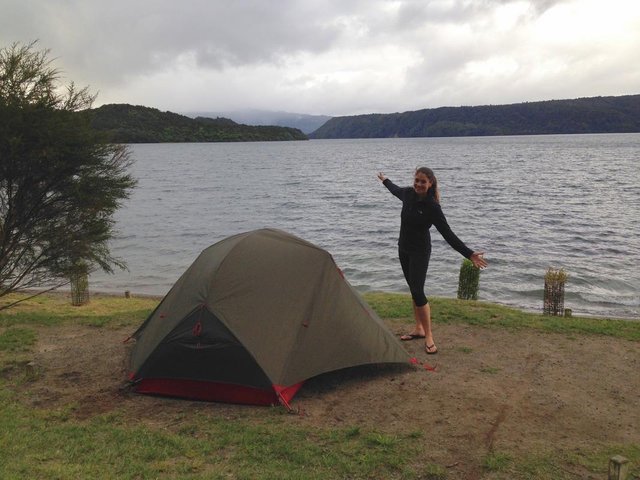 Until we meet.