Scuba-diving with sharks and sea turtles at bounty island Tioman [Malaysia]
Define paradise.
Most people will come up with some kind of bounty-destination full of stale stereotypes like waving palm trees, an emerald sea just like in the brochure and a legion of Victoria's Secret bikini girls rubbing their back. Mine would be a place where nature and adventure form the ultimate blend.
The answer to both prayers can be found in Tioman Island...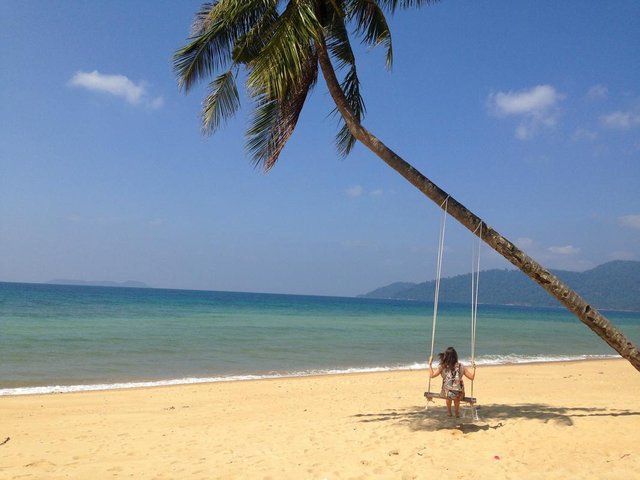 ... or less American: "Pulau Tioman", encircled by the South China Sea and internationally recognized as one of the world's most top-notch dive destinations. So that's exactly what I was there for, against all advises of other backpackers who call themselves 'travellers' instead of 'tourists' and claims of glamorous travelblogs stating everything is closed in low season and floods and miserable rainfall would dominate my days. Reality-check: Bright blue teletubbie-skies marked my entrance and the idyllic beaches Tioman is famous for were entirely deserted.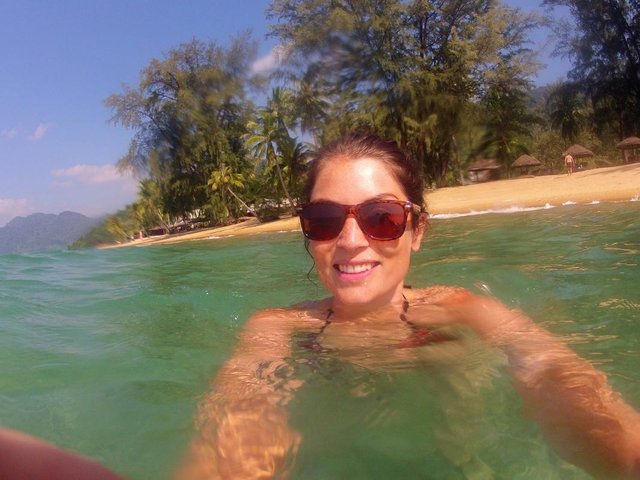 Because I must admit, once I read the overload of online information on this journey's end and noticed that even visitors of websites such as Trip Advisor voted it their #1 attraction I was slightly terrified... I hate crowds. And what masses describe as 'the perfect holiday hang-out' I usually end up running away from as fast as I humanly possible can. But Tioman somehow got me.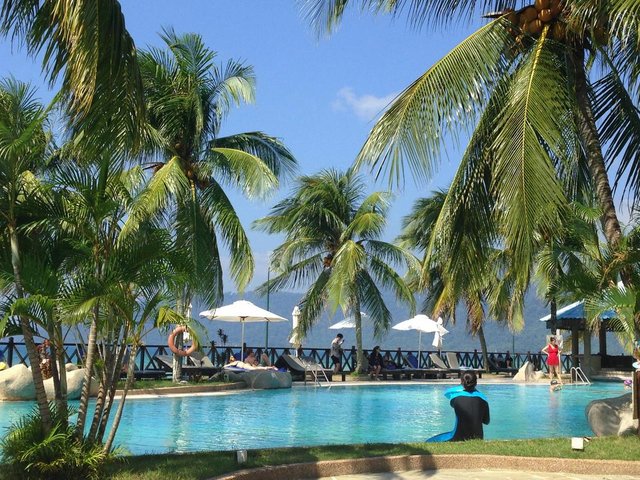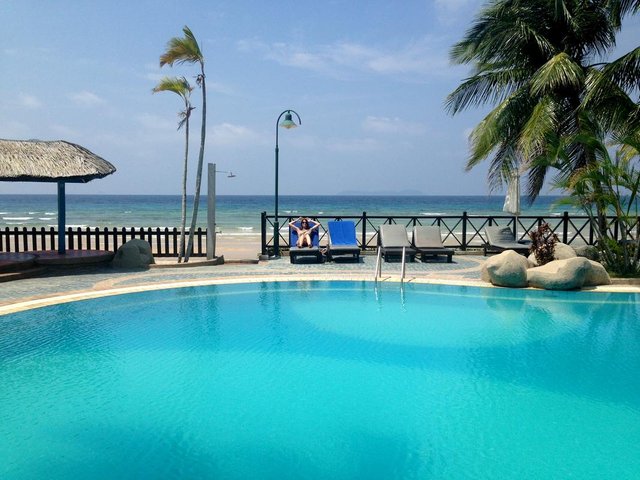 I even ended up in a resort somehow. No idea how that happened.
I warmed up with a bit of snorkelling, slowly building up my excitement for the reefs. There are numerous place to do so, like ABC (local slang for 'Air Batang'), Salang, Monkey Bay and Coral Island. I decided to focus my exploration on the marine life of Monkey Beach, combining it with another sport I passionately adore: hiking. Jungle-hiking in this case, which includes the full package of draining heat, organized mosquito-guerrilla-attacks and insects crawling up your legs while sweat pours down the same route. Let's say it's for the enthusiasts only.
Monkey Beach itself is exactly what is says it is: a beach with the occasional monkey. Was it the best beach I've ever saw (which I kind of expected based on the almost hysterical reviews I read beforehand)? No, it was not. But beaches are like sex, even if it's not the best ever, it's still pretty damn good. Add up the more-than-agreeable-snorkelling-bonus and we can sum it up as straightforward spectacular.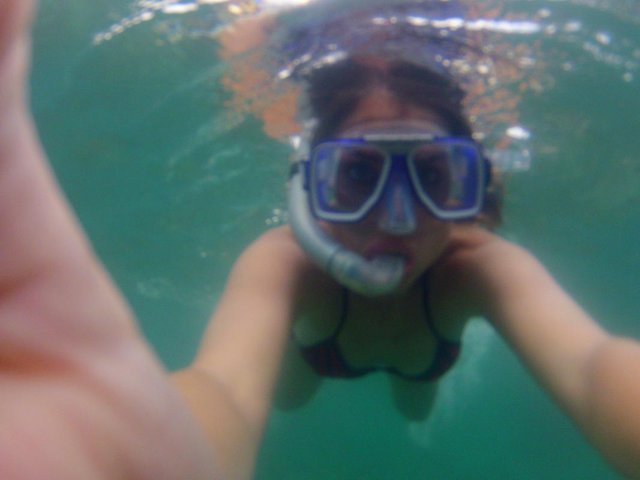 So you got all into the hiking-spirit and you want more MORE moooooooore. Probably the Tekek – Juara hike comes to mind, right? Good choice, I'd say, as a hiking enthusiast. It's compact, the right amount of challenging and rather diverse. However, if that's your way of introducing someone to the hiking sport in general (exactly what I did), I recommend to reconsider. It's not for the faint-hearted. And I mean that literally: I actually had someone almost fainting next to me, screaming about heart-pains. A wasp-sting to top it off, so my main sight of Juara was the policlinic*. A tropical jungle is more than just blissful beaches and celestial waters, it comes with insects too. But besides that, I'd say definitely go for it, keeps things interesting.
* which means I missed the Turtle Project, which you shouldn't.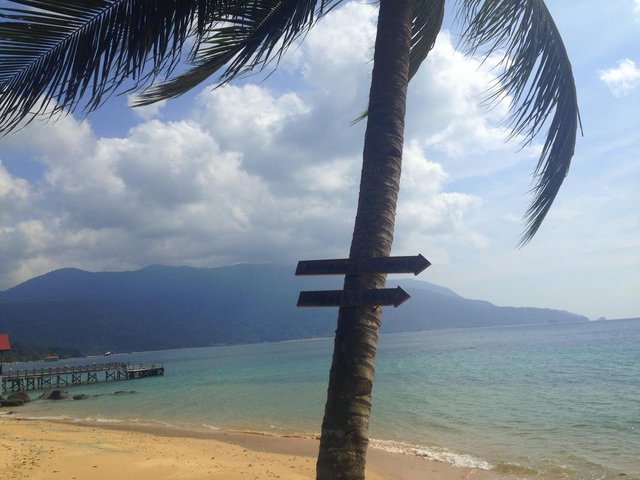 Snorkelling is cool, hiking is great... but scuba-diving, that's what you're here for.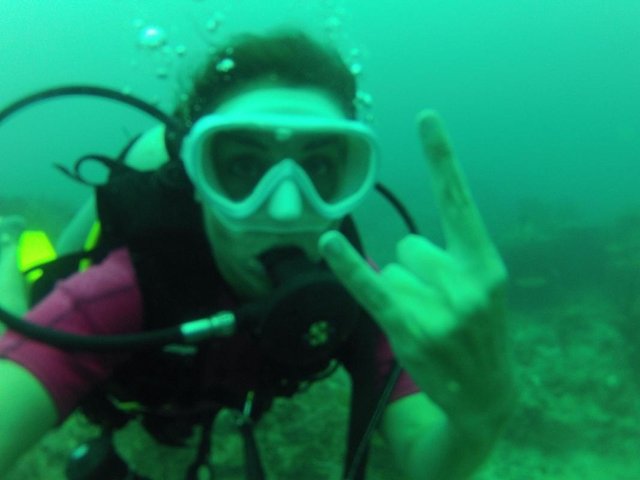 I must admit I was a tad nervous as I didn't sink under the surface for about two years and I didn't feel much for decompression sickness. Luckily I dived with a bunch of dudes who knew what they were doing. Having a lifetime of experience, Shanto took all my preoccupations away the very moment he shook my hand and set up my gear. Yes, I feel kind of a princess confessing it, but this good man went as far as entirely preparing my oxygen tanks and BCD so I could mentally prepare to go down under without the stress of me staging my own death thanks to my own lack of knowledge. During my two plunges I even had my own private guide, pointing out everything amateur eyes like mine fail to discover.
However stunning Tioman is above the surface, under the sea level the magic magnifies to something almost impossible for the brain to process.

I swam with a sea turtle.
[in hysterical voice – freaking out] I SWAM WITH A SEA TURTLE!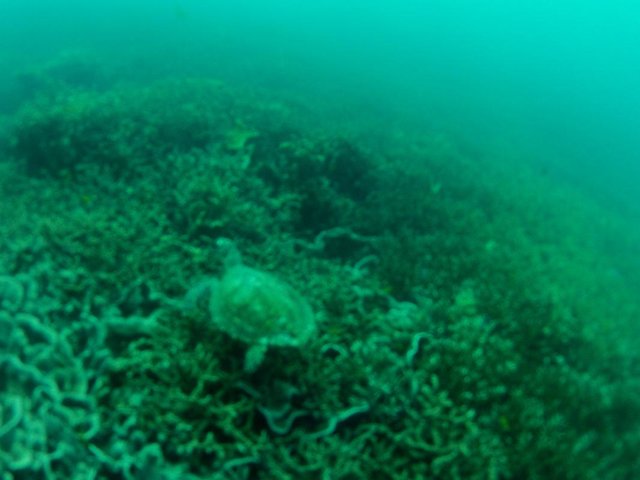 And sharks, don't even get me started about the sharks! Yes, I shared the waters with sharks and they are totally cool with that. And what about cattle fish, bumphead parrotfish and money eels (yes those fish from the memes)?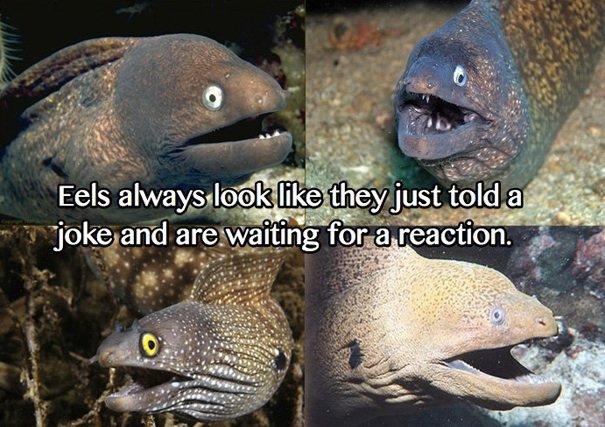 Scuba diving just gets my blood pumping, it's one of the most spectacular sports out there complementing my travels with sightings commonly invisible to the naked (on-shore) eye. If not having a PADI Certificate is your excuse to skip on Tioman, you in fact have an even stronger reason to go here: it's hard to find a cheaper diving course than in this place, introducing you with all its splendour in one of the finest underwater sports our Earth has to offer.
In unexpected moments I can hear Shanto's voice echoing in my memory:
"In Tioman every day is like Sunday."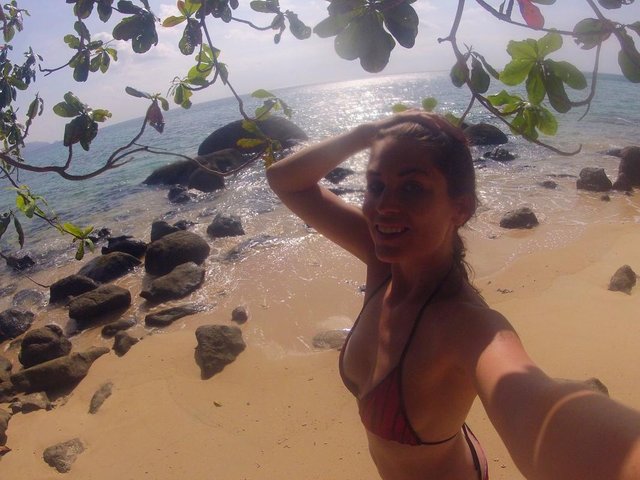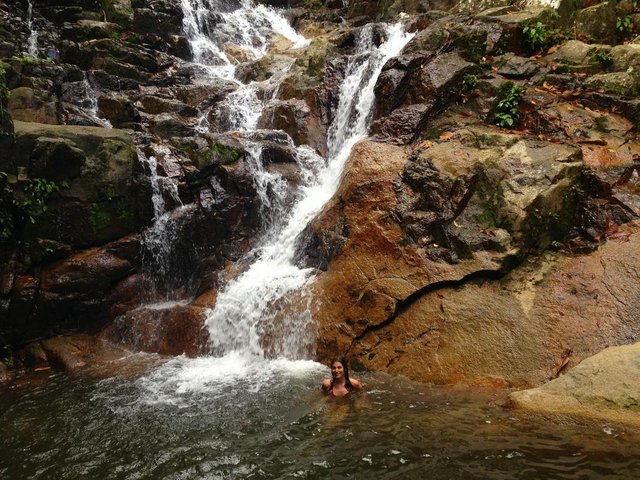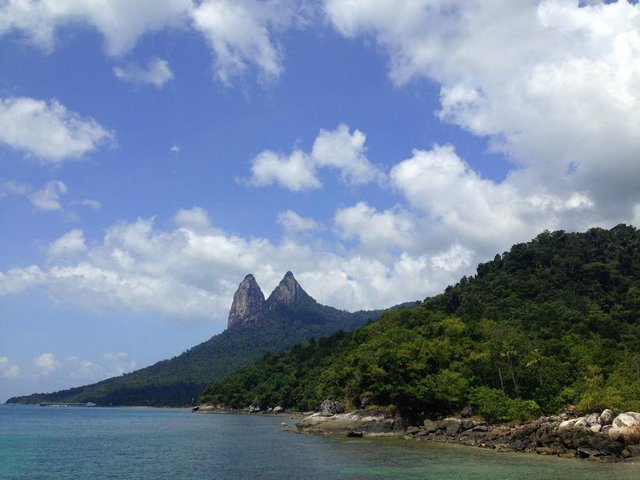 Until we meet.