One of my travel highlights of 2017: A rustic wooden cabin in the absolute middle of nowhere in Lithuania [Aukstaitija National Park]
Before we start with the new post:
Thanks for your replies on my last blogpost.  This article attracted a lot of attention (via my own website) on social media and platforms. Readers informed me this man is supposedly Rupak Chatterjee (which is probably not his own name), of whom a Facebook-group exists of all the victims he made with a wide array of scams. This man has stolen big amounts of money and sexually harassed and violated women. He supposedly has organized two yoga retreats on Bali but is now denied access to Indonesia and appeared on the local news for fraud. He is also deported out of Germany. If you have more information about this man contact me via the contact-page on my website or via Steemit Chat (Budgetbucketlist1). All information will be shared on this blogpost mentioned, the forum and with the police.   
Okay, ready: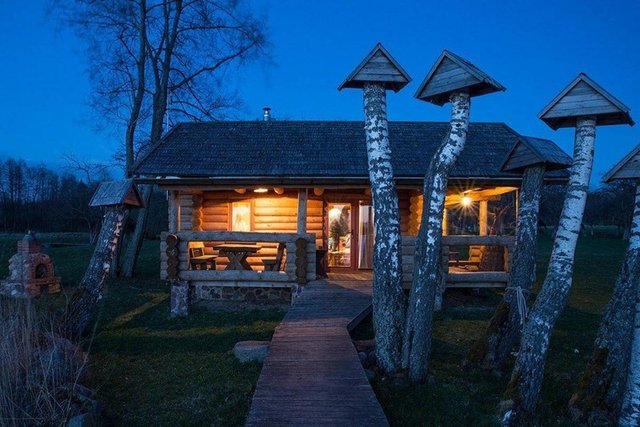 Aukštaitija National Park... it took me forever to learn how to write it, but that only added to its mystery and appeal.
 
It's not that you tell your friends "hey I'm off to Lithuania" and it all of a sudden rains travel advice, and it's not quite the celebrated holiday hangout on Instagram either. Ever saw a photo of some standard blonde backpack-chick in a predictable yoga pose on a Lithuanian mountain? Or complexly holding the hand of her equally stereotyped friend in some kind of heart-pose framing the Lithuanian coastline? Exactly my point.
No, in order to make up my mind about my journey I just stared at a map, how retro of me, letting the green patches on the atlas allure me with daydreams about Baltic hikes and windy survival trips. My fantasies fired up a notch when I subsequently typed this unpronounceable name in on Air BnB... the following images burned on my retina: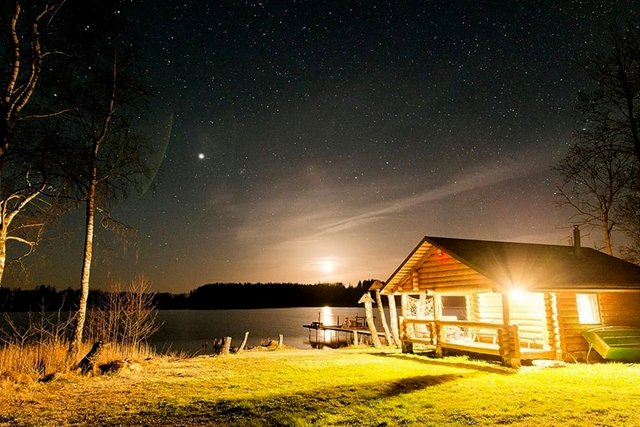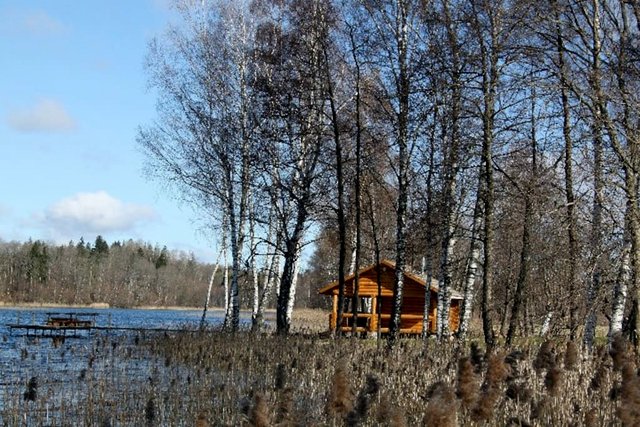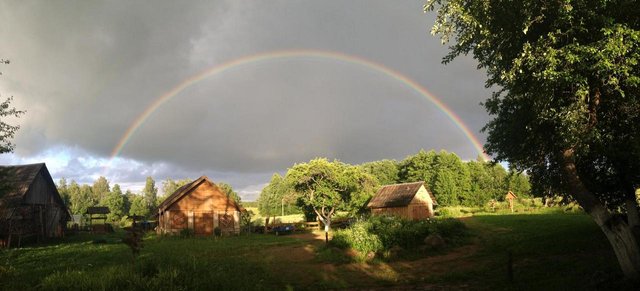 Photo credits: Lukas Gadeikis & Vilija Navickaite
Is this for real?
How did someone just crawl into my brain to exactly reconstruct what only my wildest imaginations can put together?! I can't believe this place... and guess what: Reality is even better than the photos. A wooden cabin, perfectly constructed with craftsman's precision, located in the middle of absolutely bloody nowhere. When you walk in a warm crackling fire awaits you to shiver off the Baltic cold... a fire YOU have to build! Screw central heating, nothing have the feels and atmosphere of a REAL fire!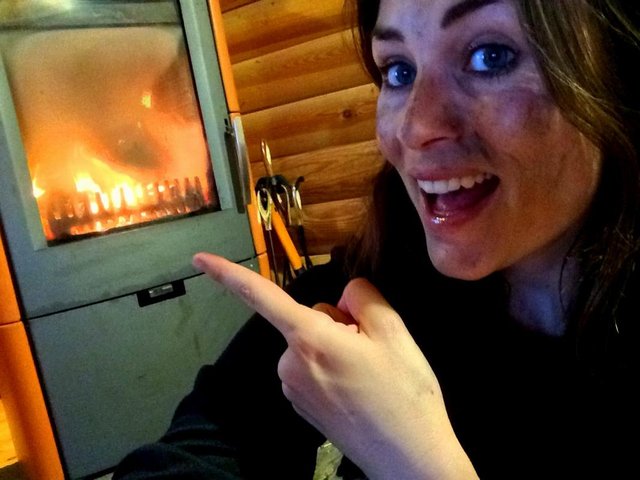 A tiny but entirely equipped kitchen invites you to dust off all those old-fashioned cookie recipes your grandmother once gave you and start baking.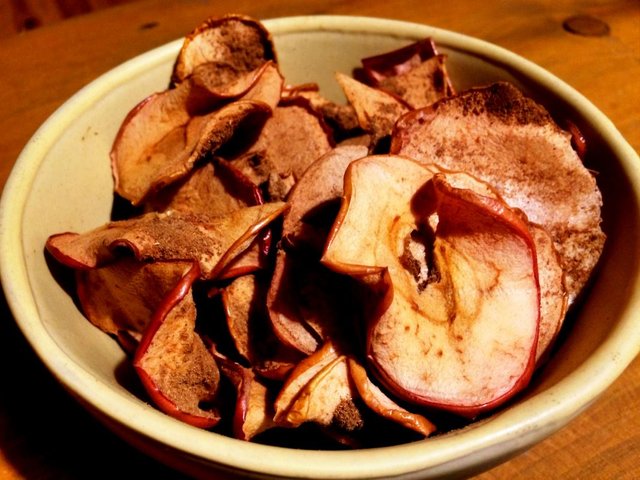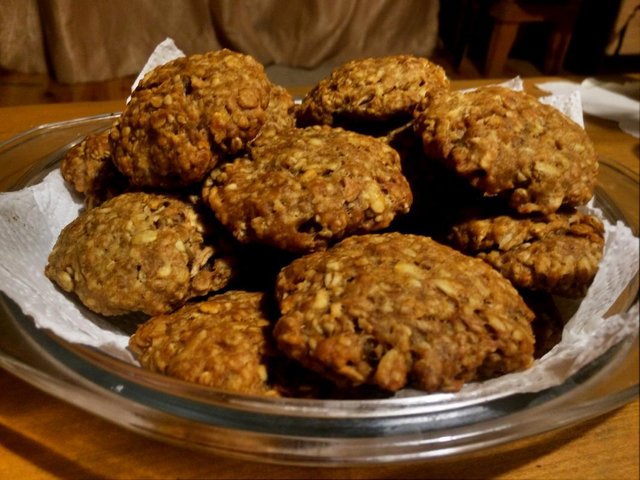 It has a small bathroom with (very importantly) warm water and a bed just under the rooftop, exactly where the heat moves up to so you stay nice and warm during the icy Lithuanian nights. It's tiny but still big enough to sleep six people, after you spent the night sleigh riding and playing cards around the fire. It has a big terrace, all made of wood, and a pier stretches into the lake... The Kemėšys Lake, which you can explore by rowing around your own private boat!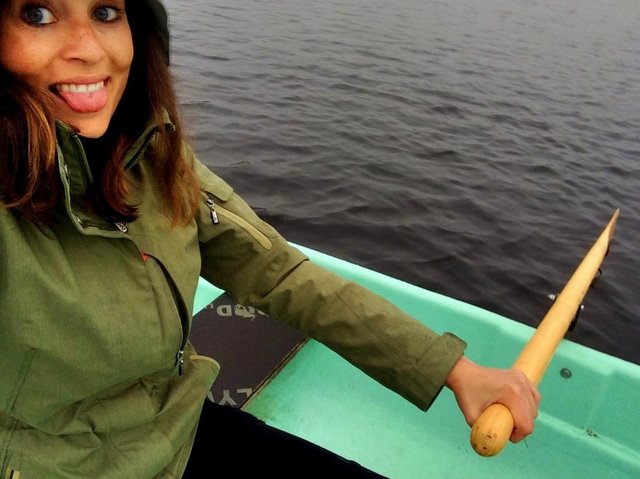 The trees full of self-made bird houses offer a natural substitute for your shrill morning alarm... bird whistling forming the soundtrack of the colourful autumn spectacle of tress in green, yellow and red. The colours of the Lithuanian flag.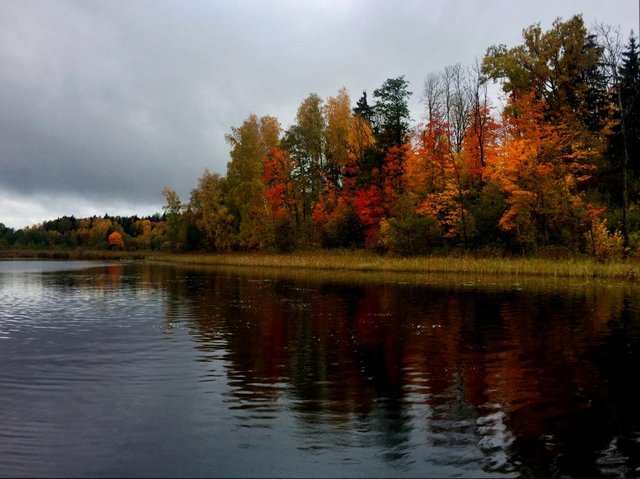 It's been a while since I had a proper autumn. The tropics are nice, but there is something magical about moving through the four seasons as well. I guess this place is magnificent in all times of the year. You can swim in the refreshing lake in summer, ice skate on it in winter and lie in the grass in between the blooming flowers in spring. And now in autumn I had to overcome some rain and stinging cold, but it's a small price to pay for this breathtaking colour festival.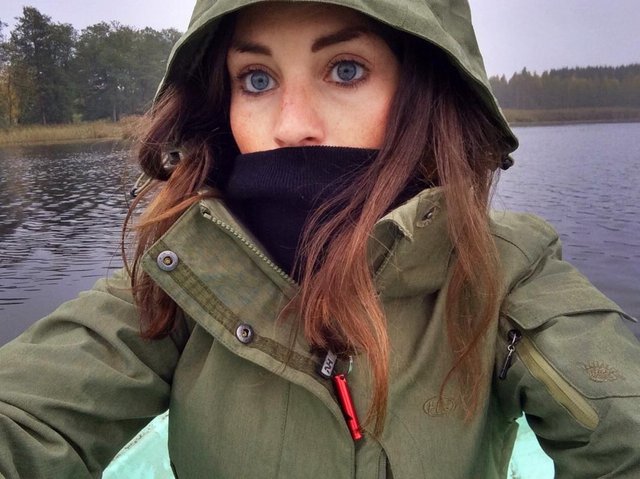 I simply couldn't believe I was there. I poured myself a glass of wine to process. Wine that I bought at a wine-gas-station, a Lithuanian man filling a plastic bottle with a hose coming out of a big barrel. My train of positive thoughts and emotions was only interrupted by the parents of Vilija (the girl that had put this gem on the internet and shared it with the world) bringing me fresh produce out of their fruit and vegetable garden as they heard I am veganai. These people didn't speak one word of English, so the entire communication was done by just repeating my name Stephanie-Stephanie, Hodor-style... but I don't think I ever met people more sweet and sincere than these two. It almost made me cry seeing this cute old farming couple together, going entirely out of their way to help me by any means imaginable. From the moment they stood there waiting at the bus stop in Saldutiškis with (the Lithuanian interpretation of) my name scribbled on a piece of paper they won my eternal affection.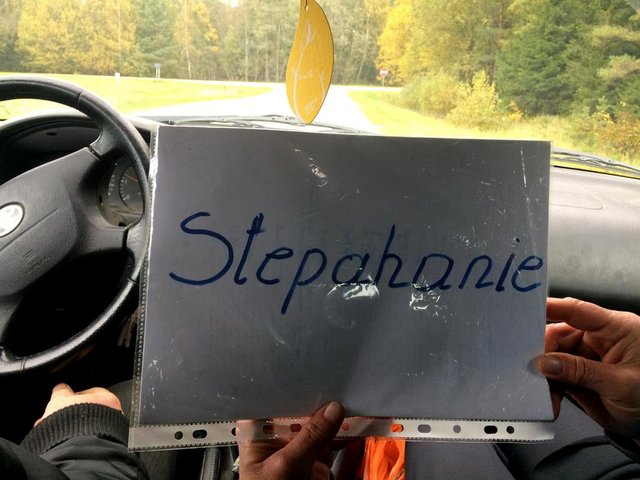 I spent a few of the best days of my life here, tucked away in the greenery of Lithuania. I rowed across the lake until my arms were tired, and then rowed a bit more. I hiked straight through the rough scenery. I hugged cows until they started to recognize me once I approached from a distance, very much the same as how a dog would. I lay on my belly in the grass studying the most uncommon mushrooms sprouting out of the fertile soil. I cut wood to burn in the house and reward me with natural warmth, even though my hosts had already provided a sufficient supply... I am just a girl that likes to cut wood. I contemplated my life staring into the flames, rubbing my burst lips with soda and oil. I read books and wrote stories while the cabin filled with the scent of the apple crisps I was baking.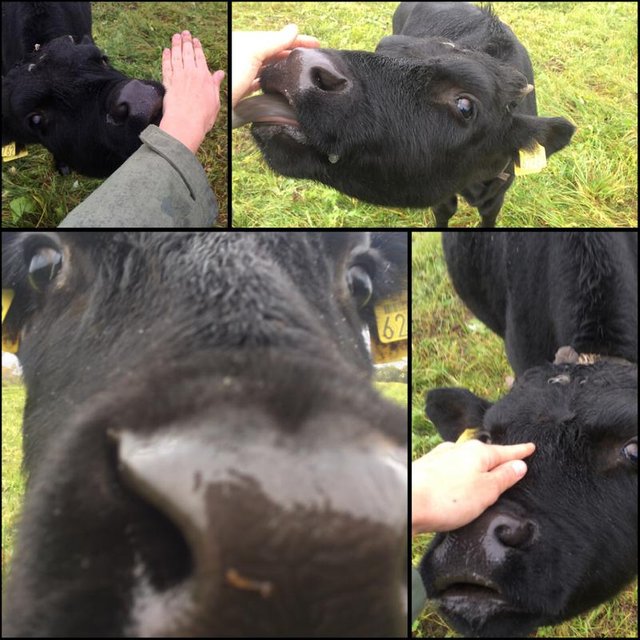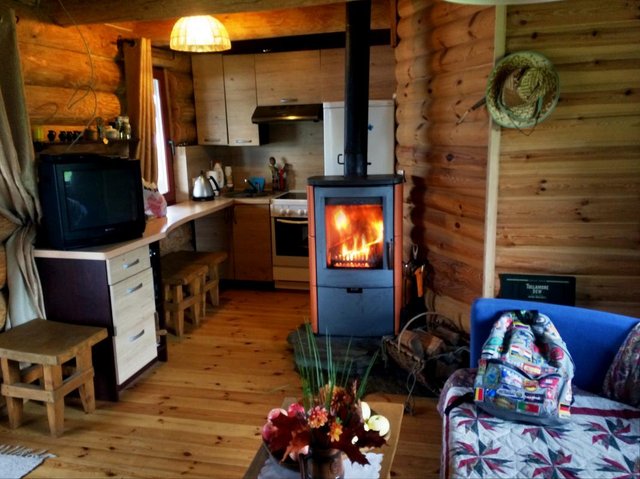 And I spent hours steaming away in a traditional Lithuanian smoke sauna.
I had read about it. The savusauna is a special ancestral type of sauna without a chimney in which wood is burned in a particularly large stove until smoke fills the room. When the sauna is hot enough, the fire is allowed to die and the smoke is ventilated out, the residual heat of the stove being enough for the duration of the sauna. They are considered superior by the connoisseurs and take about 5-6 hours to get started.
Mine was from before the Second World War. Look at it, can this be more perfect? Doesn't this want to make you cry out of pure happiness?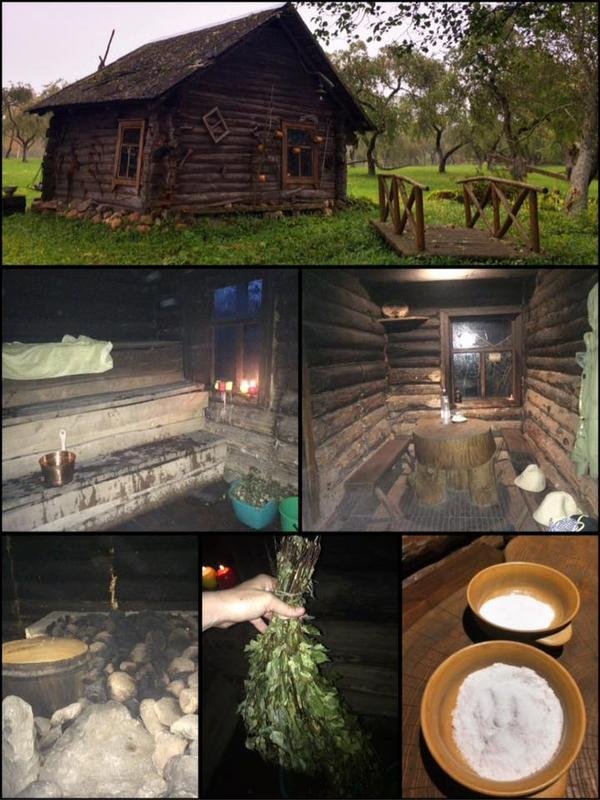 The branches are to clean and massage yourself according to old tradition. Yes, if you wondered, I did whip my own ass with it, let that blood pump! Salt and soda is the back-to- basics way to scrub your skin. Throw all your fancy beauty products out of the window, this natural remedy is all you need! Don't believe me? Look at this photo... I'm 30 years old. My skin was soft as silk and youthful as a 20-year-old. I know you're gonna try it.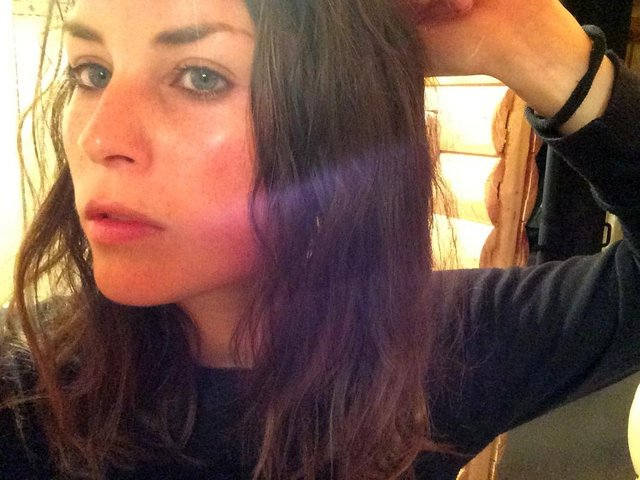 It wasn't a particularly cheap activity, related to the labour-intensity of the practice, but how can I be in this country and let this opportunity slip away? This was a chance of a lifetime.
I visited many saunas in my life, including several hamams in Turkey and Northern Africa and beautiful spa retreats in Asian and European nature. But this, back to the basics, is the real deal. All other saunas I'll ever visit in my life will be a step backwards after this. The only thing what was missing was some meditation music, but hey, of course I brought it.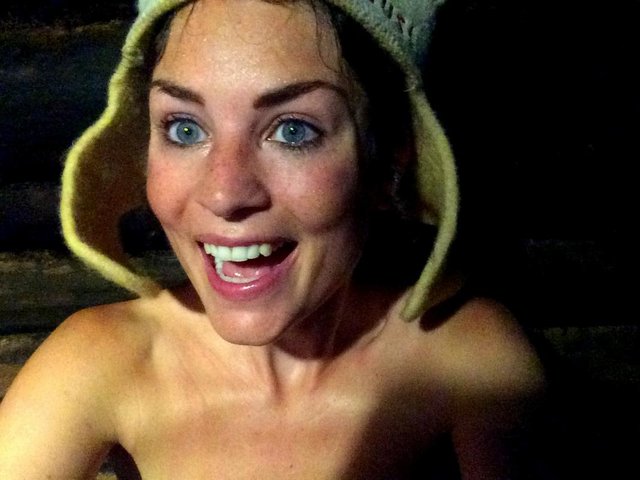 I was especially charmed by these little sauna hats... should've bought one. 


I was the softest girl in Lithuania at that moment. And the happiest.
I know I always say I don't go back to places, not before I saw every country in the world. But I got a feeling that I will be here again some day in the future... not for 3 days, but for a month at least, maybe with the one I'll love the most, as only the best deserve this.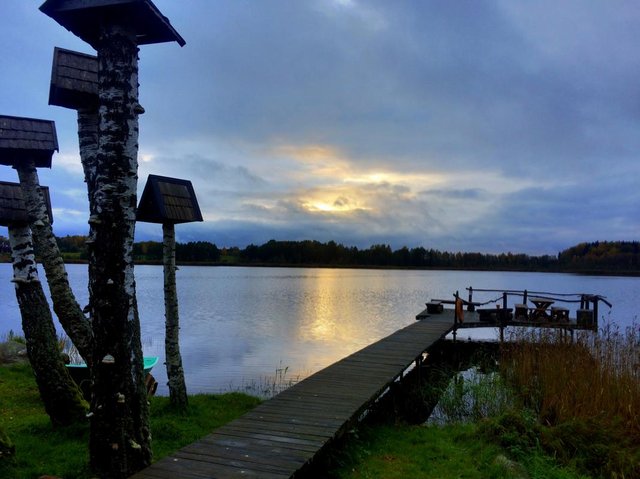 Until we meet.