Northland, New Zealand: Being spied on, public masturbators and Microlight-flights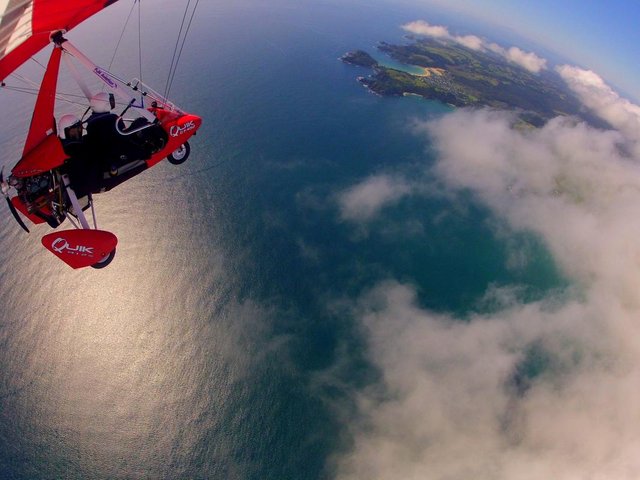 I don't know why, but the sudden urge to visit the Northland region took a hold of me. I think it's because most travellers immediately travel south once they set foot in New Zealand, so I wanted to go as north as I could possible get.
Usually when I do the exact opposite of what the masses do unique experiences are guaranteed.

Good hunch.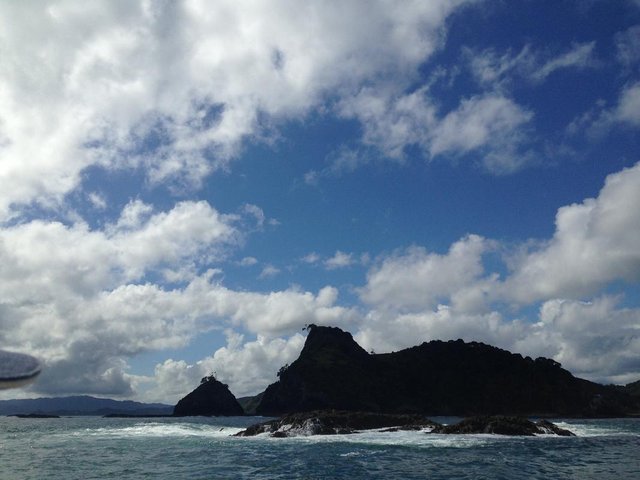 RUAKAKA
I didn't mess around. First of all, I got myself a 10-day housesit in the tiny village of Ruakaka. That would be a good base. Plus a luxurious villa for which I didn't have to pay one single cent, including a cute fluffy husky as my temporary pet, isn't such a bad deal. Budget Bucket List done well.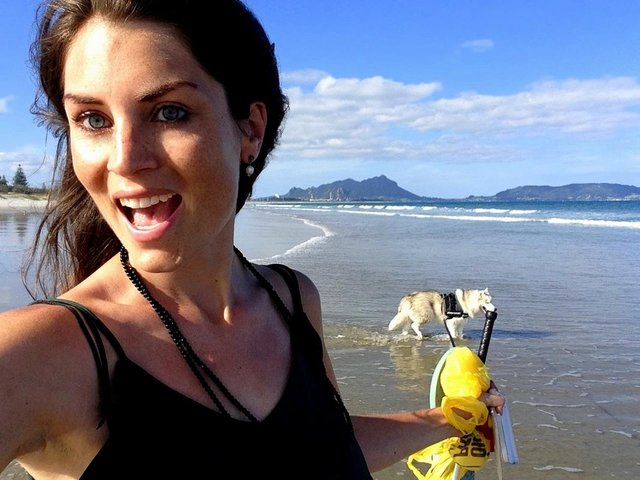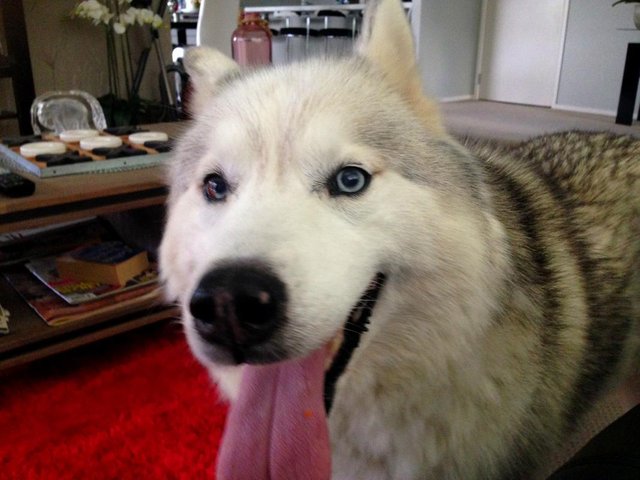 WHANGAREI
But before that I had a few days to kill, which I decided to fulfil in a meaningful manner via my favourite travel tool: Couchsurfing. With his declared love for the outdoors and exciting photos of him flying a Microlight Airplane, the German immigrant Carsten living in Whangarei (Māori name; pronounce as 'ffffangaray'] was an obvious choice. Instead of hitchhiking, I took the economical Manabus to take his innate punktualität into account and let the adventure take off at the earliest opportunity.
I can confirm, reality didn't disappoint. Besides Carsten being the total package of kindness, jolliness and zest for life, he knew how to make the most of his leisure time. His ample village was one big museum of extreme sport attributes: kayaks, a jetski, an electronic skateboard and step bike... and to relax after using all of those: an electronic massage chair and a jacuzzi. Not bad for a Couchsurf gig!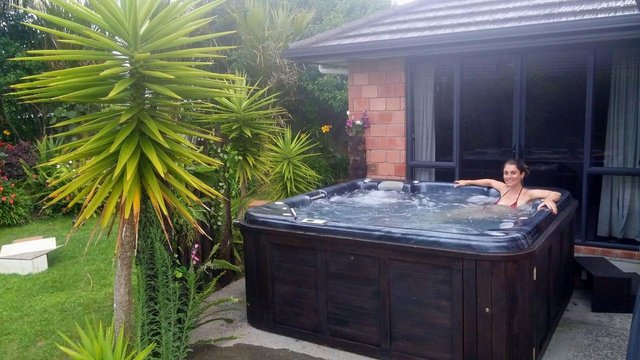 Needless to say, I was going to put his passion for adventure into practice. First of all, we drove down to the Whangarei Harbour to race around on his electro-gadgets. We didn't pass by unnoticed, I can tell you that. 

From there we continued to the Abbey Caves. The entire northern part of New Zealand, from the Waikato region up to Northland, is famous for its glow-worm caves... their illuminating nature providing the true magic feels of a natural Disney-wonderland. Now, you can go to the heavily-marketed touristy ones and pay the head price... oooooor you can embrace my concept of budget-travelling and go to the less visited ones and pay zero dollars for a better, less crowded experience. The Abbey Caves (especially the Organ Cave) are a fantastic example of that, especially because it adds an extra taste of adventure to the mix. It's definitely not your mellow weekend stroll: Bring a wetsuit, surf shoes and headlamp because you're gonna get low 'n dirty. Clambering up and down the slippery rocks, waist down into the ice-cold streams rising from the soil... be prepared for an underground adventure!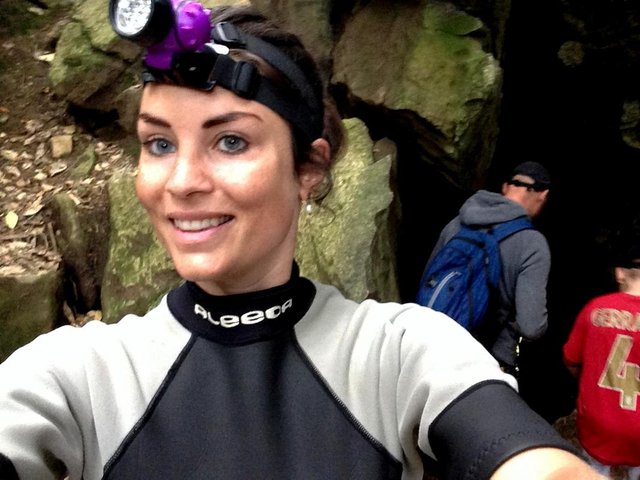 And when you're devoured by the caverns, right in the heart of earth, you can turn off your flashlight and witness the breathtaking sorcery of nature. Glow-worms, they're cool little creatures.
Another typical natural phenomenon flourishing on the northern Kiwi grounds is the Kauri Tree, by volume the largest tree on a national level and one of the most ancient species worldwide. With its smooth bark and small narrow leaves it gives the local forest a truly unique sight. Nowadays they're protected, even more so with the kauri-dieback disease threatening its existence, but they used to be the center of the local timber industry. The size and strength of the wood and its resistance to rot made it an attractive source for ship building and construction and kauri furniture was as sought after status symbol by the elite. Additionally, the kauri gum was a valuable commodity, specifically popular for varnishing, which triggered the gum-digging industry.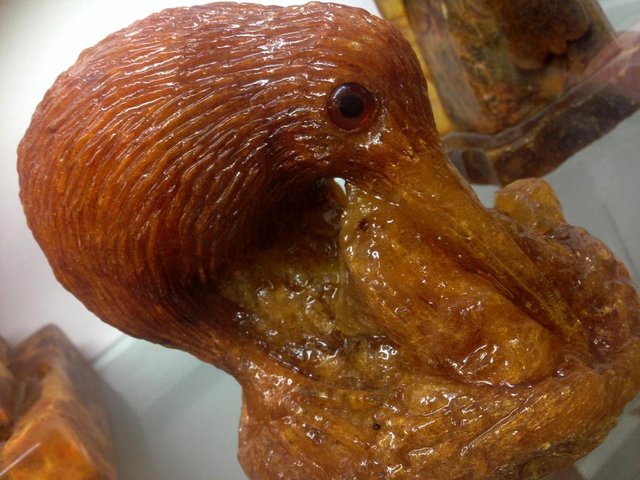 MATAKOHE
There's no place where you can learn more about all of this than in the extremely well-done and elaborate Kauri Museum in Matakohe, where my amazing host took me to as well.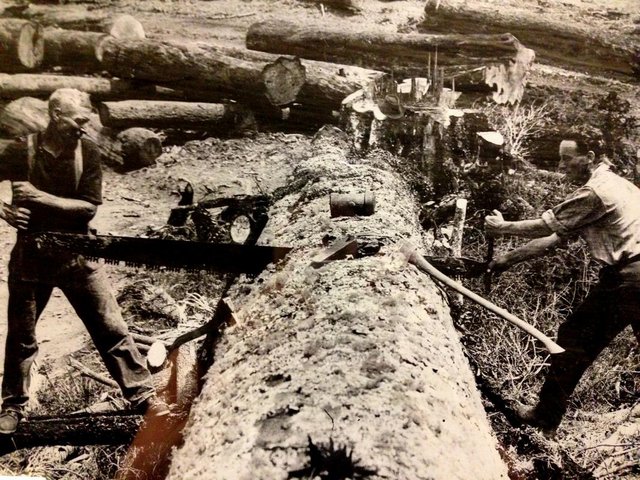 From there we continued to the scenic Laguna Patau, where locals like to take a dip and cool down from Northland's emblematic humidity. I don't know how this country does it, but water climate seems to be typically spot-on everywhere you go.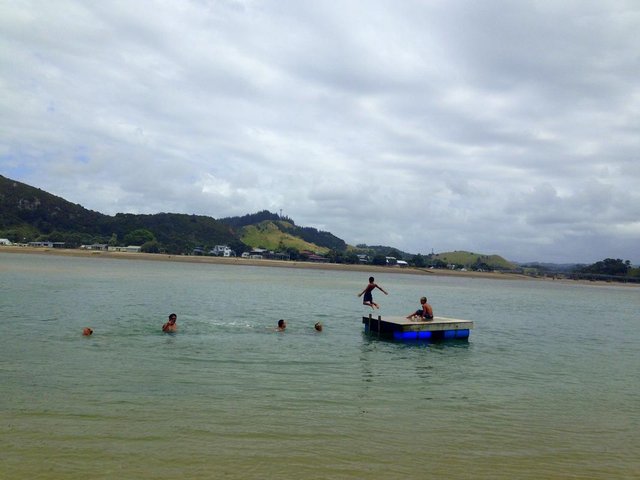 When in the Whangarei region, make sure you don't miss out on the many waterfalls either. There's even one right in the city centre! It's wonderful how the elements of city life and nature blend into one perfect citytrip.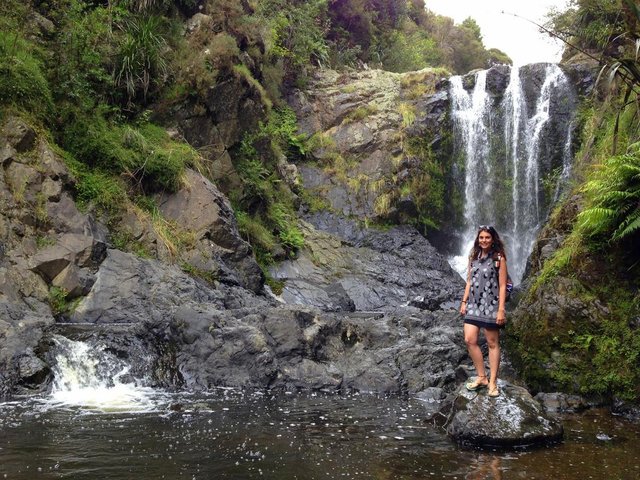 As usual, madness tend to find me. Whangarei wasn't an exception.
At least, I don't think it's that ordinary to open the door of a public female toilet and find a man facing the door with his cock out, passionately giving it a good wank.
He didn't lock the door, so it was his intention to fulfil this exhibitionist fetish... but of course, it couldn't be anyone but me to trace down the pervert. Sadly I have to confirm, this isn't even the first time.*
* Yes, unfortunately I'm not kidding. Not only did I repeatedly check into hostel dormitories with public masturbators, I also once found a man jerking off in the public library in Tilburg [The Netherlands], hiding in between the bookshelves while watching little children play. Yes, I got that man arrested.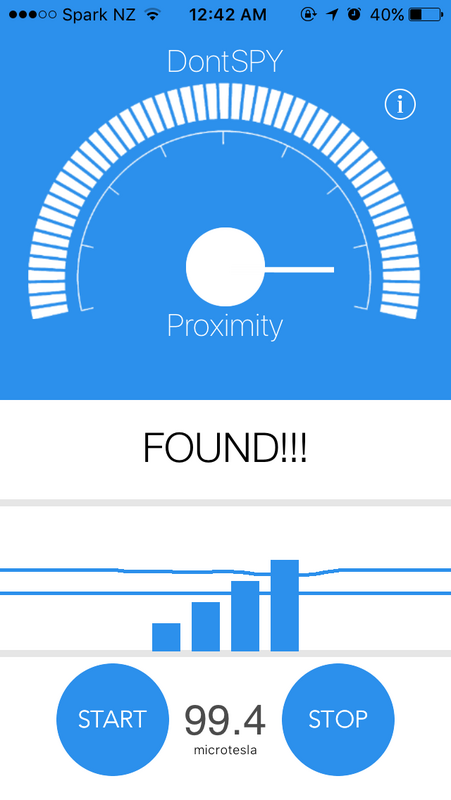 More crazy people crossed my path in Northland. And unfortunately this was the house owner of the housesit in Ruakaka. You know how you sometimes can meet a person and immediately absorb the bad energy he/she is radiating? I spent one full day with her and learned my instinct didn't fail me. Passionate racists won't ever be my friends. As she was going to leave on holidays anyway I concluded I could just sit that day out and spend the other days without her in peace...
But after three days I found out the bitch had infested the place with spy-cams. And yes, I do walk naked in houses when assuming my privacy, so now this old intrusive sensation-sick perv had this all on record.
Of course, I harshly confronted her and covered all cams with towels, but she pursued in denial. Nevertheless, I researched all series numbers and downloaded a spy-cam-app to support my case. She's blacklisted on Kiwi Housesitters now, but might open new accounts: Cathy/Catherine from Ruakaka, be warned!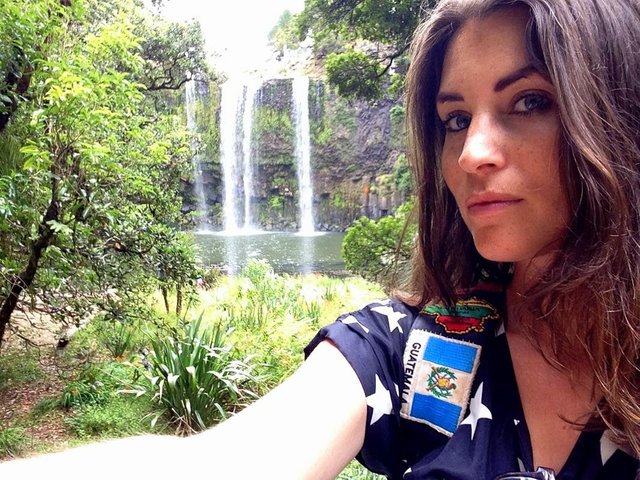 Being the animal-friend I am (vegan habits die hard) I nevertheless fulfilled the housesit, as I simply didn't have the heart to let her dog be victimized by this situation. Poor little husky Mia had a hard enough life sharing a house with this nightmare of an owner, even a dog deserves a holiday from that.
Ruakaka itself turned out to be the ultimate hellhole as well. The kind of place where people are so bored with their lives they pass their days spying on others from behind their geraniums. Luckily, my Auckland-friend Martijn passed by for a few days to go on some daytrips. Surf hang-out Whangarei Heads is a good one:
WHANGAREI HEADS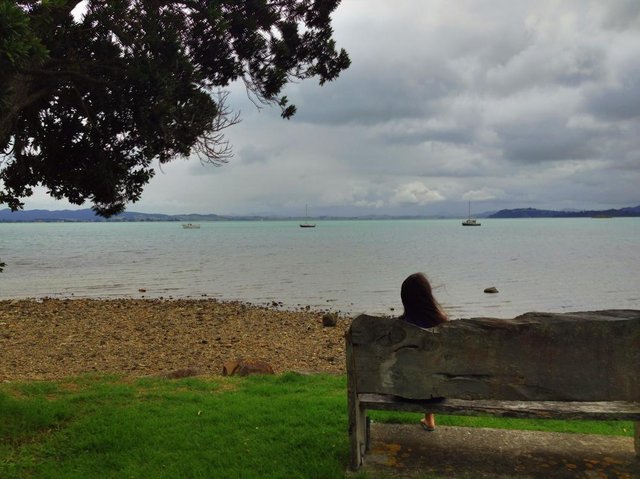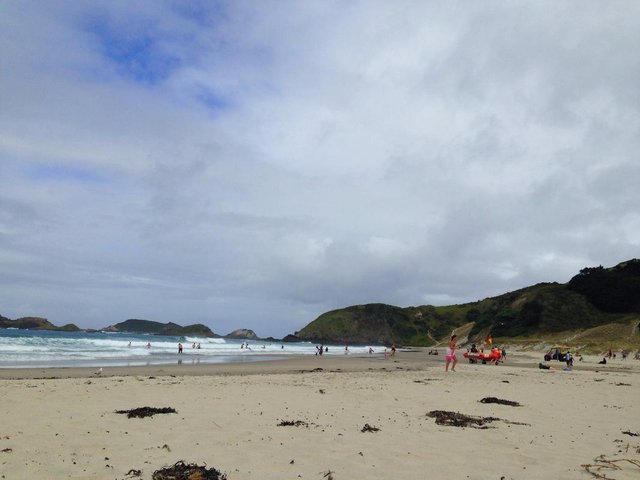 BAY OF ISLANDS / PAIHIA
Another Northland-must-do is a sailing trip in Bay of Islands, an island group accessed via the coastal towns of Paihia and Russell. We opted for the first onee which was the most attractive option distance-wise and a favourite hotspot on the backpacker-trail. I wonder why, as this is a shitshow of a place. Unlike every other place in Northland the beach sucks and there's literally nothing else to do but taking the boat to get outta there a.s.a.p. Which we did.
The Bay of Islands Tour in itself is one big tourism-display as well, all boats going to the exact same bay and back, but at least it's an enjoyable one. I don't know what's up with NZ lights, but all colours come out so much brighter than anywhere else in the world (and this is country 52, so I've seen stuff). When editing the photos, I tend to turn down the saturation as the exact captures of reality seem almost fake.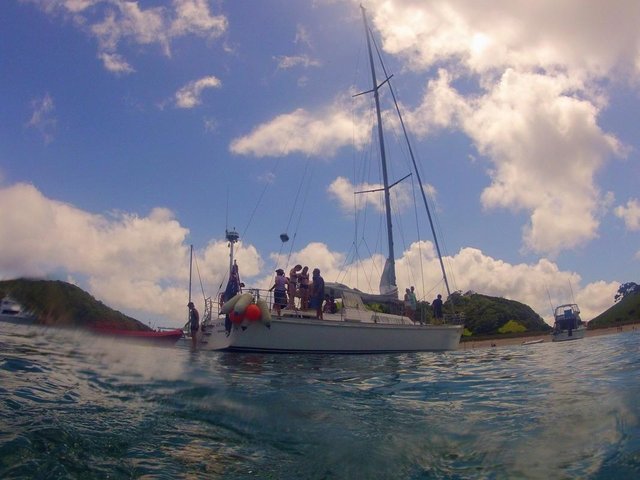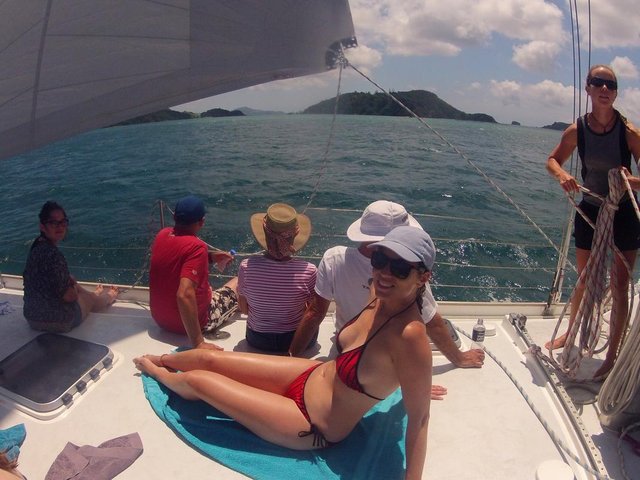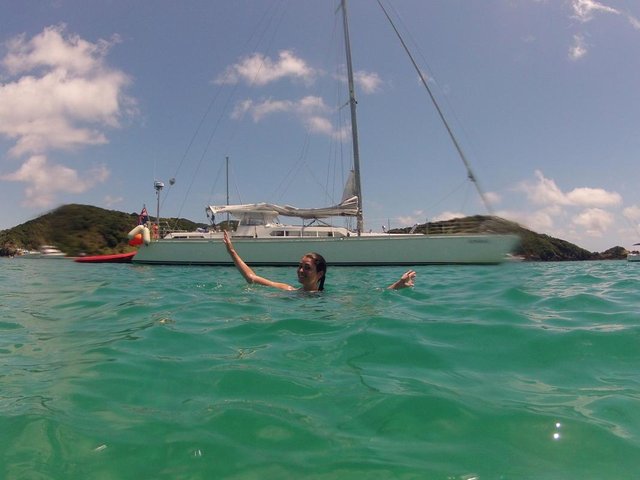 Yes, in New Zealand reality is almost too good.
Especially if you know a guy who owns a Microlight. I might run into all the pervs on a global scale, but I also meet all the right people everywhere I go. Sitting in a chair with wings, all-open-one-with-the-cosmos, navigating up and down from a meter above the beach to beyond the clouds in a few nano-seconds... I think this is the closest I ever got to the true experience of flying. Over two hours I was in the sky, surpassing any of my dream's creations. Because life is even better than any possible fantasy if you're doing it my way.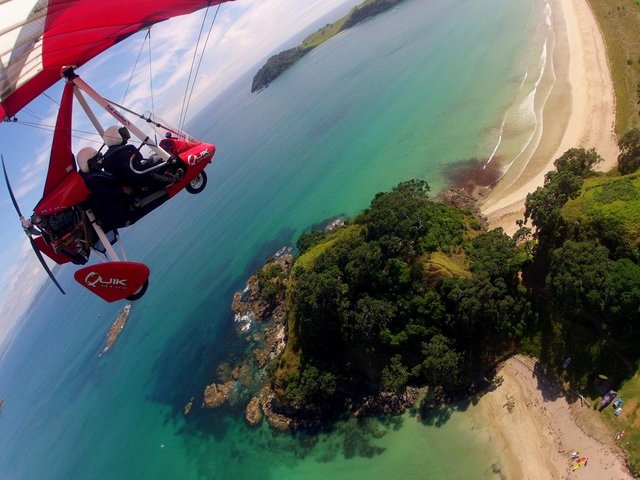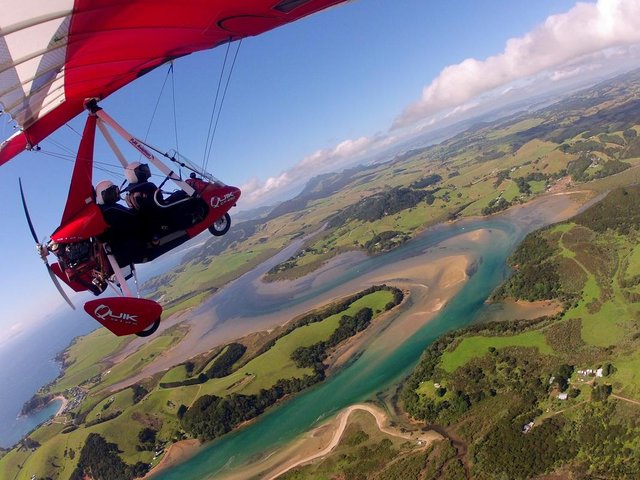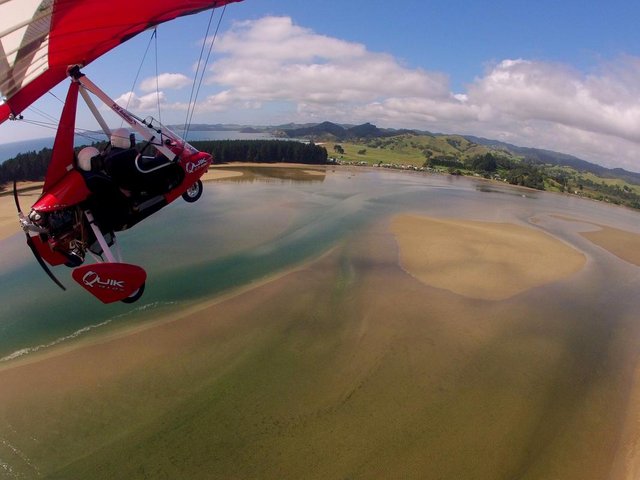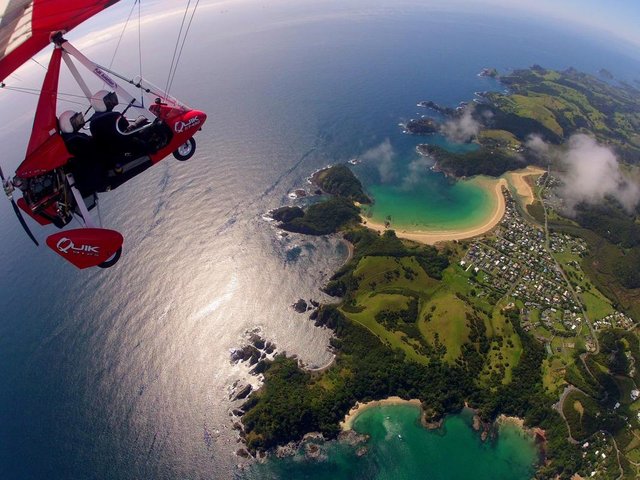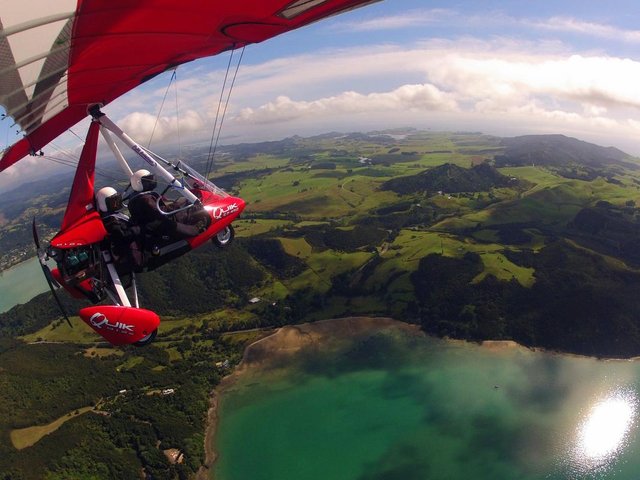 Video: