In search of Smeagol... a visit to HOBBITON! [New Zealand]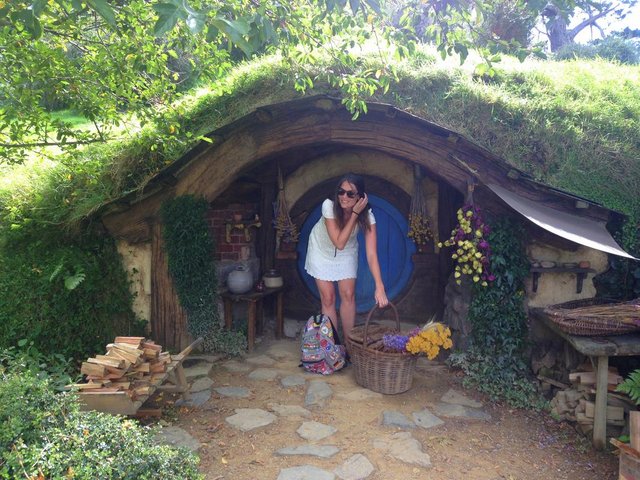 Matamata = Hobbiton. It's easy as that. That's why you're here.
And that's okay, because Hobbiton is a reason in itself. But I was about to discover a more hidden charm behind the previously (ante-Lord-of-the-Rings-era) sleepy village. And my host Glenn was going to show me that.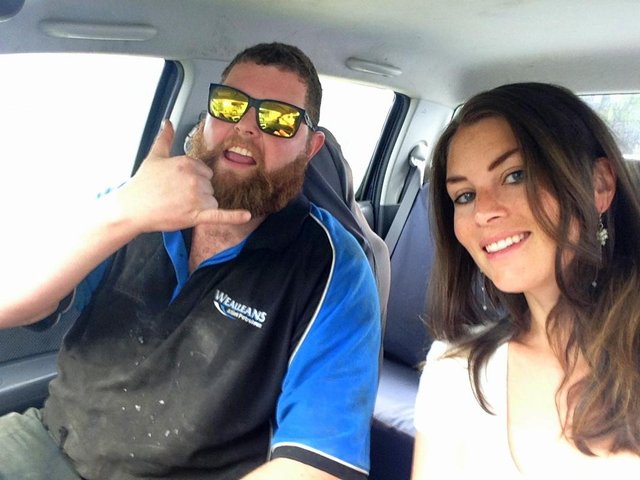 Glenn, the hunter and ex-soldier, finishing every sentence with 'as shit', preceding every noun with 'fucking'. He couldn't possibly contrast stronger with this live-and-let-live anti-war vegan, but yet we connected quite well. That's just how life works. I was in fact very fond of this countryside bloke finishing the six-pack of Heineken I brought him at top speed while entertaining me with his stories about winning back his life-long love... those scarce moments when his tenderness surfaced through his cloak of roughness. He was one of those characters you meet and for eternity archive in your brain, readily available to bring up pleasant memories.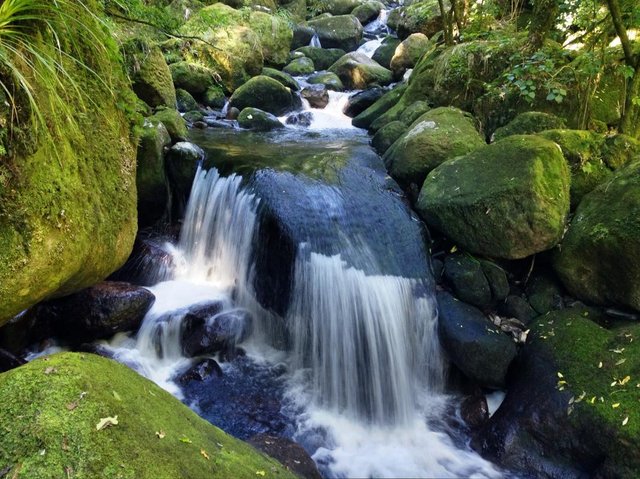 I decided to build up the tension by not checking off the rather obvious highlight straight away. No, after sleeping off my fierce jetlag I headed to the Wairere Falls to spark the leg muscles with a short but treacherously steep hike. 'Heading to' means in Matamata-context: rambling along the highway until a passer-by is kind enough to take you there, due to the absolute lack of public transport. In Matamata EVERYONE is kind enough to do so. In fact, Glenn's uncle Ted was the one that instantly halted to take me out of town (population of 7600), after which a lady drove me all the way to the hike's entrance without actually needing to go there.
Kiwis, lovely bunch.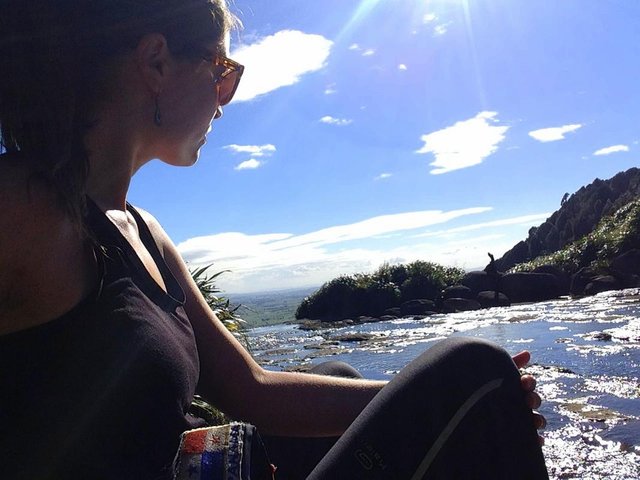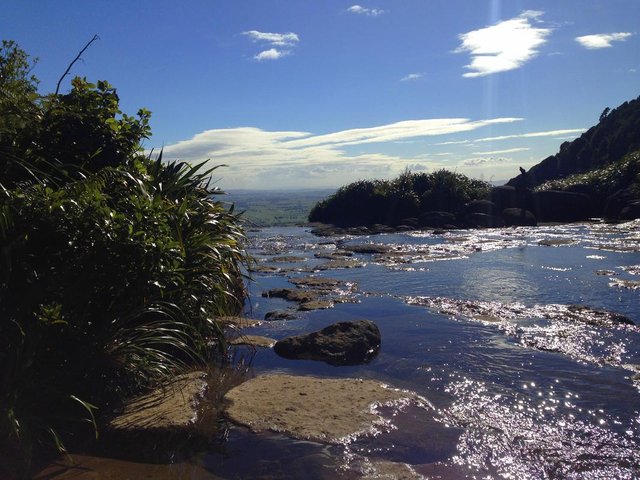 I made my way up the falls in about 1,5 hours, blessing local autumn's moderate yet sunny climate with every step along the way after all those depleting sweaty jungle hikes I just completed in South East Asia's torturous humidity. Where in Asia the forest captures you in a blanket of moist heat, in New Zealand forests pleasurably cool you down, the leaves forming a shelter for the sharp sun. Plus there's nothing that kills you, which is new to me. 
Nature just leaves you in peace to enjoy the far-reaching views, fresh air and revitalizing streams stimulating unintended meditation by the mere sound of it.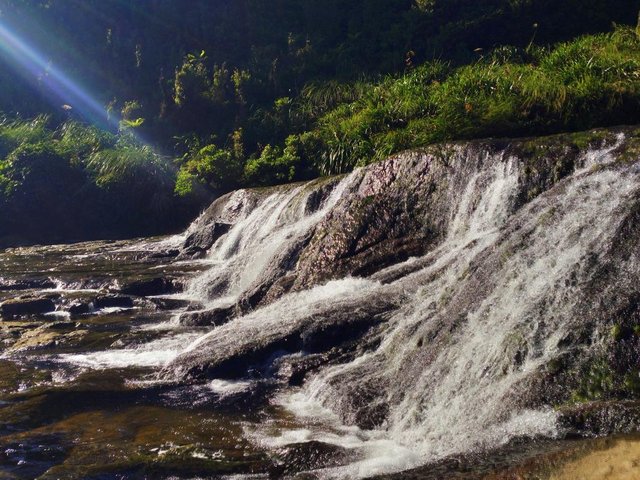 I hitchhiked back, people promptly braking the second they realized someone needed their help. I needed to get back in time to have dinner with a group of Australian and Kiwi construction workers, at the warm invitation of Glenn's colleagues. I guess there's a first for everything.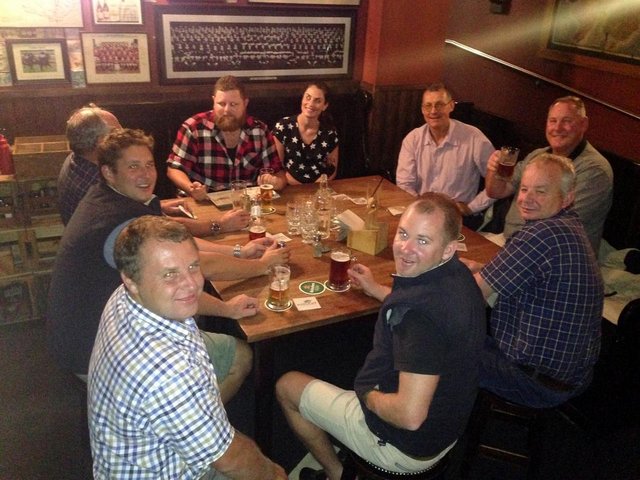 Waiter: "What would you like to eat and how the hell did you end up with this bunch?"
We waited long enough now, let's hit the grand finale: Hobbiton. 
Even if you're not a member of Tolkien's fervent fanbase, you still know what I'm talking about. Your grandma knows what I'm talking about, you can probably walk sixteen days through the dessert and the nomadic tribe jaunting around on camels you run across would know what you're talking about. That's the status Lord of the Rings reached in present society.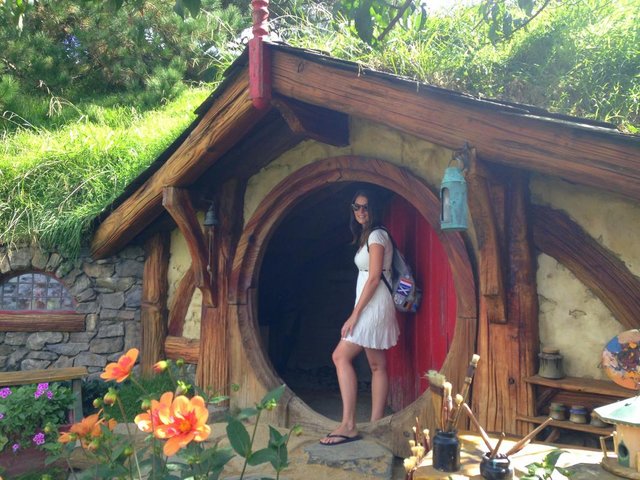 So I shuffled my pride aside and joined the endless line of tourists, in loud crowds waiting for the fully-booked guided tours that leave every five minutes every day of the week. It cost me, NZ$ 79 was swiftly fished out of my wallet... but I have to admit, it was worth it. They actually go out of their way to turn this visit into a memorable afternoon full of photo-moments and fun facts. The eye for detail is earth shattering.
Did you know that...
... Hobbiton stretches out over 4,8 hectares and contains 44 Hobbit Holes (mostly facades), all built on different scales according to the size of the actor and its role. 
... the Oak Tree on the hill above Bag End is fake: the tree is made of fibreglass and the hand-painted silk leaves were imported from Taiwan and attached one by one to the branches, continuously being repainted.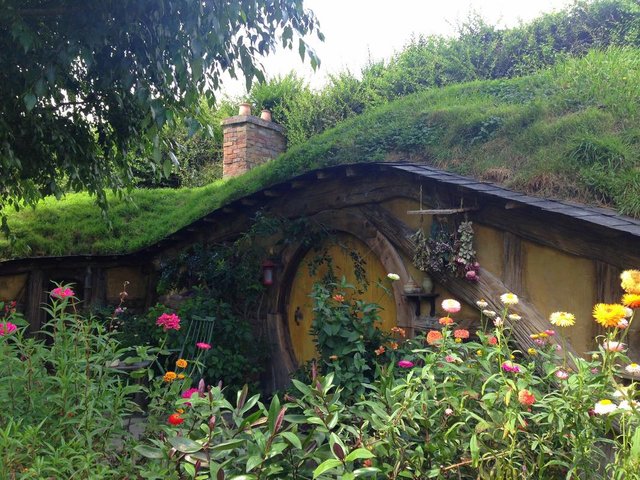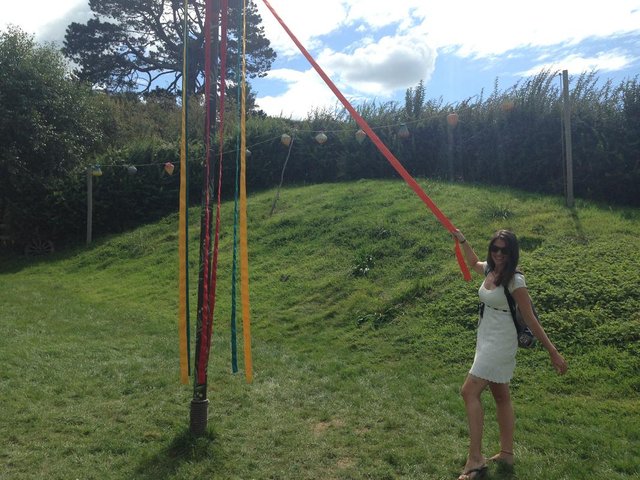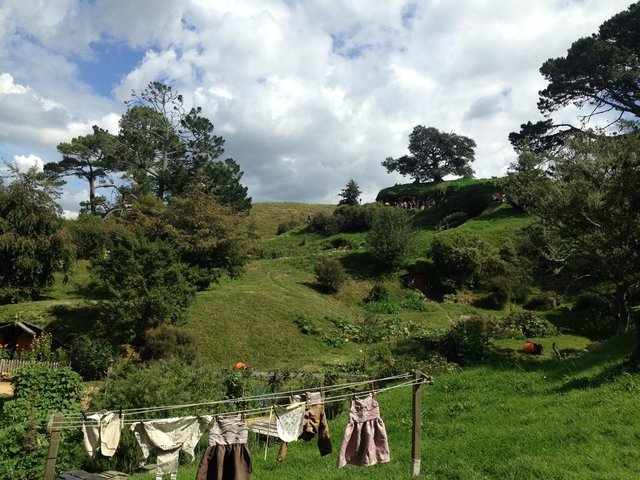 ... the plum trees mentioned in LOTR would be proportionately too large for Hobbit-children, so apple trees were planted, apples being replaced with fake plums. This scene is visible for less than one second in the actual movie.
... director Peter Jackson hired someone to walk in between the clotheslines to make the tracks look properly well-worn.
... another employee was devoted to collect all frogs and relocate them to another pond, as the actors couldn't hear one another.
... the film location was spotted by helicopter, upon which the scouts landed and knocked on the farm's door. The answer? "Rugby's on, can you come back later? And close the gate so the sheep don't escape." [Read in strong Kiwi accent].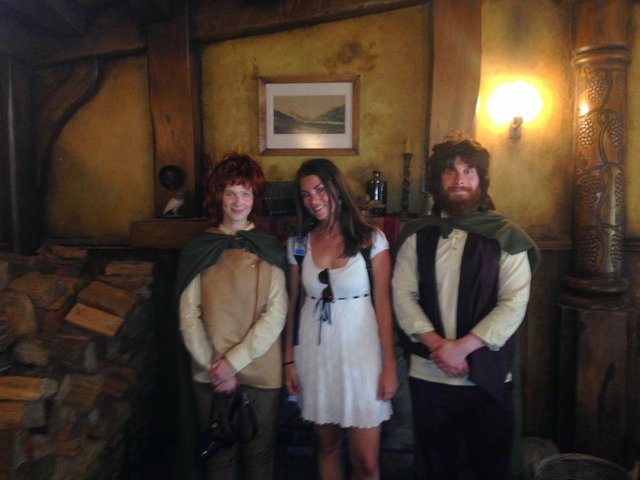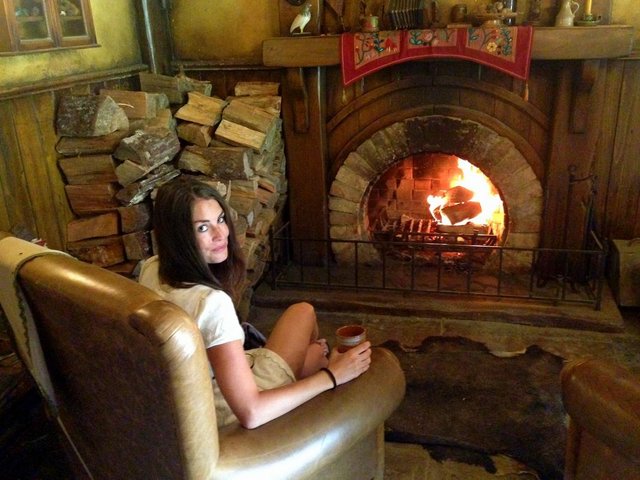 The perfect way to end this perfect day? With a spicy ginger beer in the Green Dragon!
Until we meet.