From Haka to Sky Tower... Auckland, New Zealand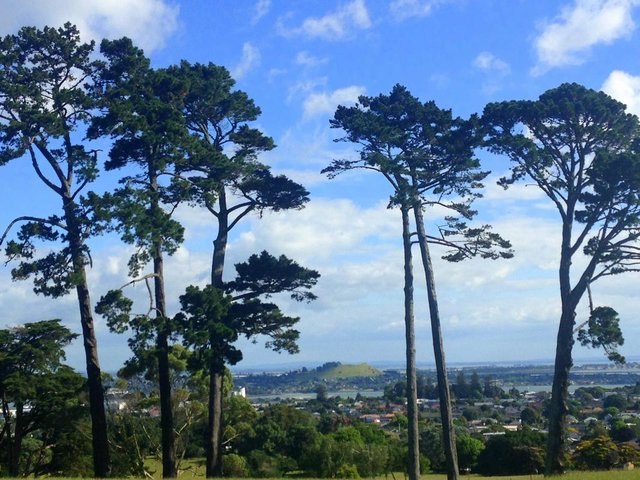 New Zealand. It always lingered in my mind somehow.
Fantasies about snowy mountain peaks standing out from clear skies, clouds floating around the summits like dreamy specks of dust. Stretched out blue lakes, framed by grassy forests inviting for glorious days of trekking. Beaches devoured by seas that end where the horizon starts.
Singing Māori with eyes popping out, performing the haka with their lands rising in the background as a native decor.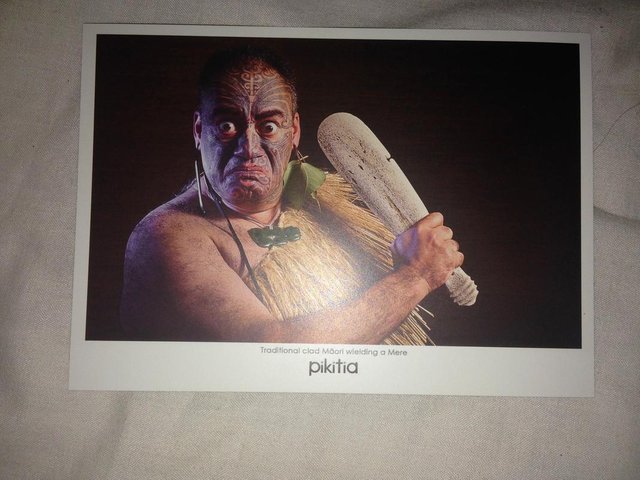 I was close once. In the year 2011 when I visited Australia the thought to head even more down under than I already was surfaced in my mind. But a quick look in my wallet wiped that off the table, South East Asia was more suitable for my budget just after graduating from university... yes, the education system does that to you. Nevertheless, the dream never left. I simply had to open a random travel magazine or carelessly tune into National Geographic Channel or there it was, rubbed all in and over my face. Nature-wise one of the best choices you could make as a traveller.
So there I sat one day, somewhere in the jungle of Brazil. Talking about this desire. As I was about to turn 30 I was also about to turn a bit wiser and more hands-on, so immediately this desire was followed by my internal voice saying "If you want to go so badly, why not have a look at that working holiday visa you had in mind". Right. Three clicks later I had it all figured out: This Working Holiday Visa was possible to acquire before the age of 30... and a phone call later I knew this meant possible to request before 30. Once you got it in the pocket you have a year to travel over there and once you crossed that border another year to stay. Seems like a good deal.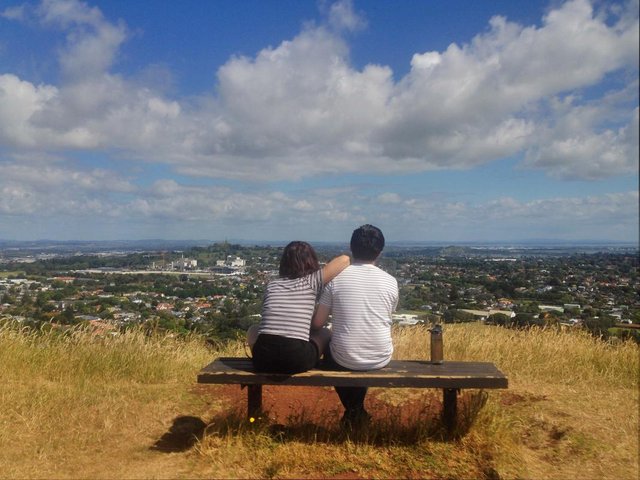 As with most things in life that are worth it, they don't come easy... [you can read all about that in this blog]. But a few weeks and a few hundred dollars later, that sweet little paper was aaaaall mine.
Next step: the journey itself. The longest one of my life. 11:15 hours from Amsterdam to Guangzhou (China), then an 8 hour lay-over and then another 11:30 hours to Auckland. If that sounds endless to you, then you totally got the right picture. Especially if you fly with China Southern Airlines, were incapacity is one of the requirements in the job description. (By the way, I was referred to as 'sir' by a flight attendant...I know long-distance travelling makes you look like your passport photo, but to assume my gender does cross a certain line.) I was however never so well prepared for a trip. Google border control New Zealand and you understand why. You just can't put a lid on the horror stories of hundreds of dollars of fees, detention zones and people being refused in the country for minimal reasons... they even made a TV-show out of it! Never in my life have I cleaned my camping gear that well: I had every sand grain thoroughly removed and had every item precisely inspected. I didn't even dare to bring any cosmetics, creams or food supplements and paid my doctor fifty bucks to get a declaration for my meds.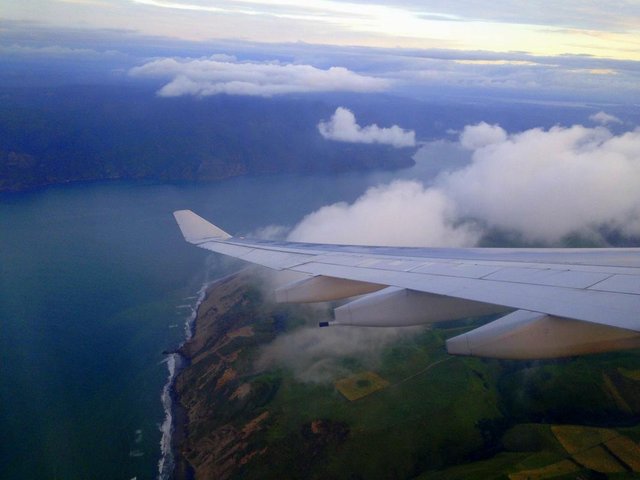 However, it was a tempest in a teapot. Because man, these kiwis are a cool species. A bit nervous I handed over my passport to border control. "Oh wow, you're Dutch! I love the Dutch, you know my grandparents come from Holland. Zeeland, like New Zealand, wow you're grandparents too? We have so much in common! Say some Dutch words to me, riiiiiiight that's what I'm talking about, hallo vriend goedemiddag. Welcome to New Zealand." Hm, that went easy. Luggage check wasn't any harder. And then immediately outside I tried to grab a cab, upon which the good man said "just take the bus over there, that's way cheaper"... upon which the bus driver said "why take my bus, you can take a free shuttle over there and save yourself three dollars". That's impressive. Of all people that tried to rip me off during my travels, most were cab drivers and most were on airports. Not in New Zealand! Good guy kiwi!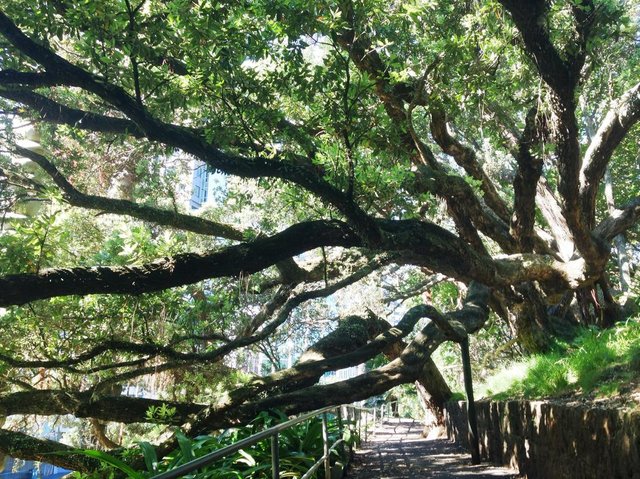 The days that followed I got showered with this same level of overwhelming hospitality. When I asked directions in a dairy, a small supermarket, within seconds all employees and customers in the entire shop were at my side helping me out. When people heard my accent, conversations flawlessly started. I might be wrong as I am just an outsider, but even the white kiwis and the Māoris seem to live somewhat peacefully in their shared society... unlike basically any other situation in which indigenous natives and newcomers have to share a land. Enter a bank, supermarket or hospital and you will see a kind-of-equal distribution of jobs, kids learn both English and Māori in school, and most neighbourhoods are mixed. I went down to see Midsummer Night's Dream (a play I starred myself in once) at the Pop-Up Globe Theatre* and witnessed how forest nymphs Titania, Oberon and Puck were transformed into Māori spirits... concluding this Shakespeare drama with a haka. How amazing and exemplary is that?
* 2-for-$10-ticketdeals available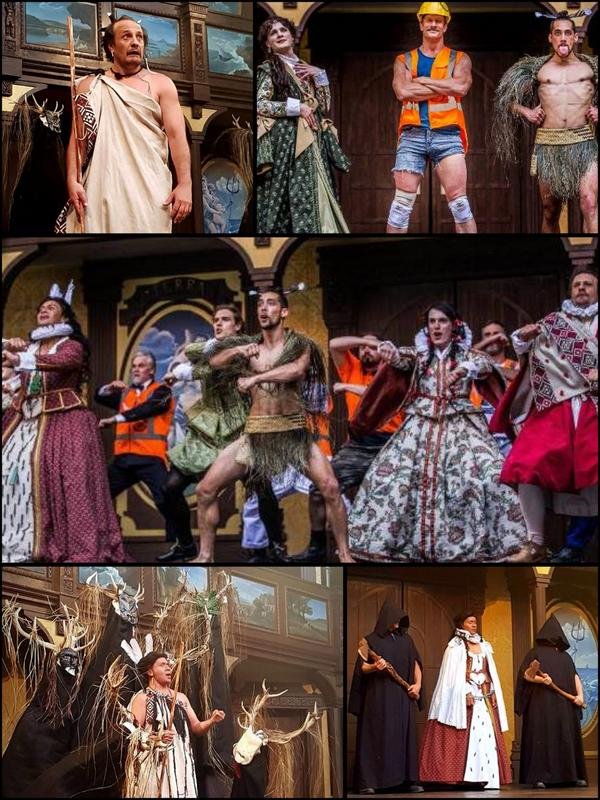 After I got over this monster of a jet lag (12hrs time difference) and got my basics arranged to start a temporary life in this country (bank account, tax number, simcard) I headed down to my Air BnB in the Newmarket suburb, that I would later on change into one in Mount Albert and downtown. It just seems that all Kiwis are cool, except for the ones on Air BnB... but that could be my own unlucky experience. 
Even though locals aren't all that thrilled about Auckland unless they live there, I wasn't disappointed.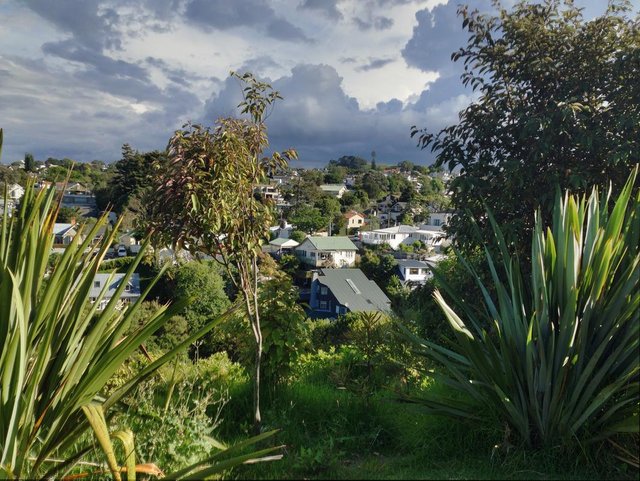 I enjoyed taking a different route every day, discovering the many parks and green spaces making the city feel less like a city. Parks that form the stage of free events and festivals throughout the year to entertain its citizens. Beach chairs scattered around the public green to catch some city sunrays, as no one steals them here anyway. I loved feeling the breeze through my hair at the harbour, where containers are transformed into free mini libraries.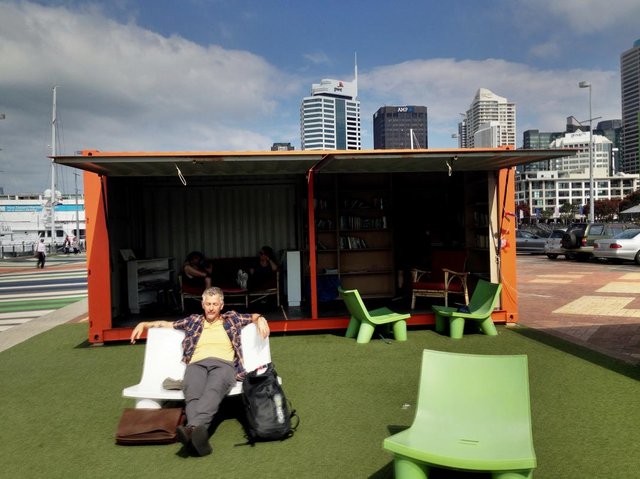 I enjoyed roaming around the markets, social experiments of culture and integration and home of endless supplies of cheap produce.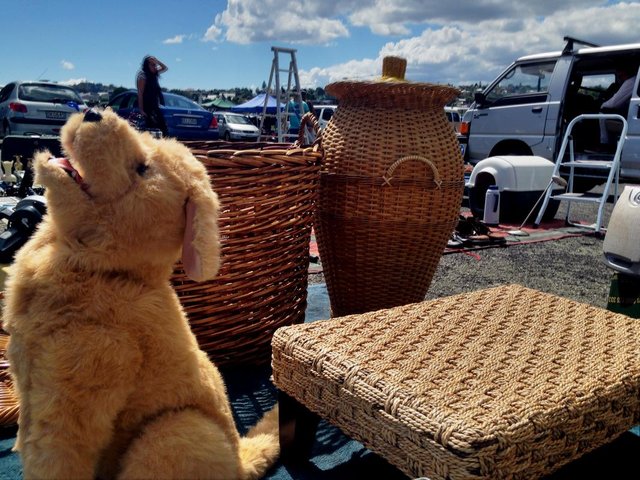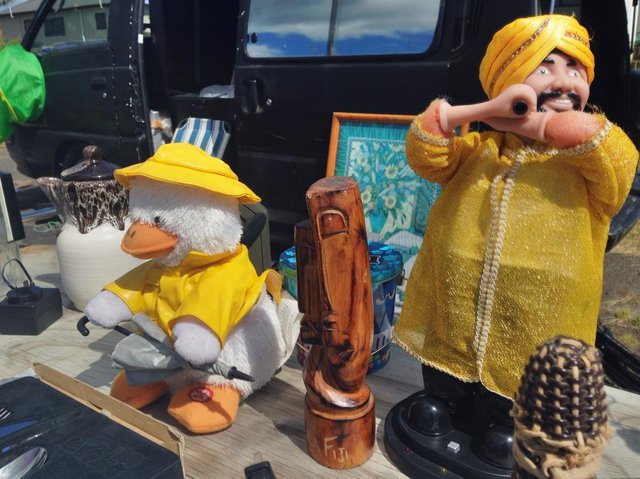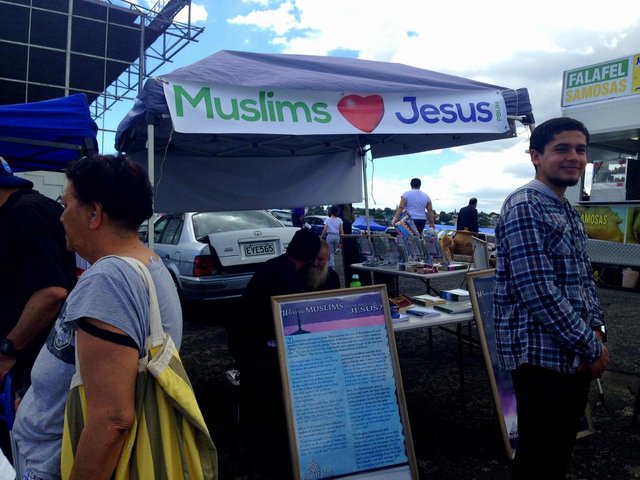 The Avondale Sunday market is one of the biggest in the country
Museums and landmarks cover quite steep entrance prices, but I'm the Budget Bucket List'er so I was determined to find out another way. First of all I made my way down to Art Gallery Toi O Tanaka that offers a free permanent collection. From too abstract to quite inspiring, the building it's housed in is already worth the journey.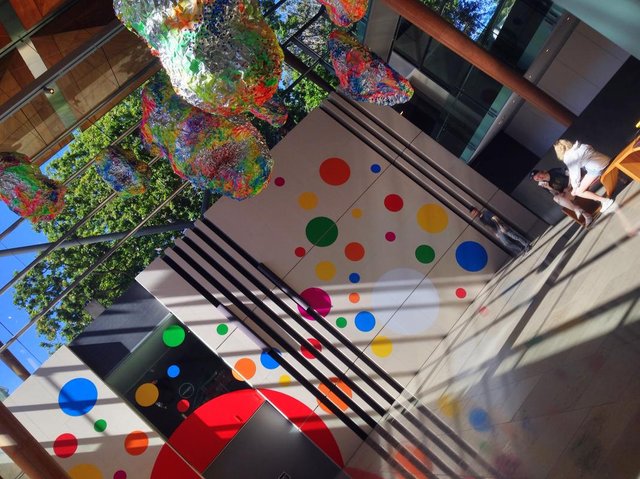 More prominent than any museum is what the outdoors has to offer, even in an inner-city environment.
You know that Auckland is home of around 46 (inactive) volcanoes?
And several peaks are located right in the city centre, civilization creeping up right around it... a remarkable sight. I 'climbed' two of them, although you're up in less than five minutes. Mount Eden (Maungawhau) has the most prominent crater, filled with lush greenery made possible by its fertile ashes.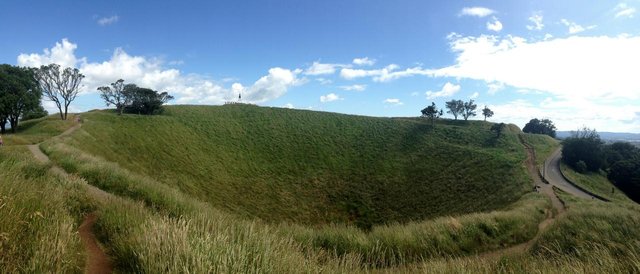 From the top you can already witness One Tree Hill (Maungakiekie), a statue on top reminding of its history.* This was my next sightseeing-stop where I walked to in about an hour, although if you're not up to it you can easily take a bus with your AT HOP-card (available for $20 at bigger supermarkets, already charged $10 – it's worth getting one as all your Auckland public transport will be almost half price). 
* One Tree Hill is one of Auckland's most iconic mountains. It means 'mountain where kiekie grows abundantly': Kiekie is a native vine that grows in forests, where the mountain was probably covered with. Maungakiekie was once the site of a massive pā (fortified village), home to several thousand people. By the time of European settlement the pā had been abandoned, and a single tōtara tree grew on the summit. This was later replaced by a single Monterey pine, upon which Maungakiekie became known as One Tree Hill. In 1994 this tree was cut down by a Māori activist that felt that a non-native tree was inappropriate for a place so crucial in Māori history. By the way, U2 wrote a song about it when a crewmember from Auckland died in a motorbike accident.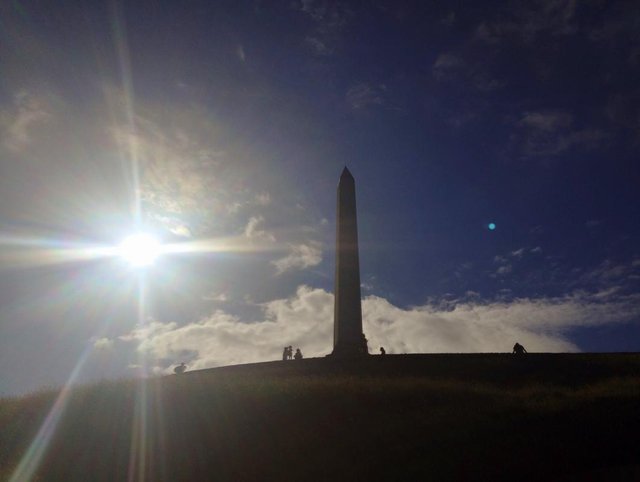 Another interesting natural sight within the city limits is the Auckland Domain, which even has some true trails!
If your craving for nature stubbornly persists, the Auckland region has more in store for you. Drive west to the Waitakere Ranges and enjoy the stunning look-out points at the Arataki Visitor Centre.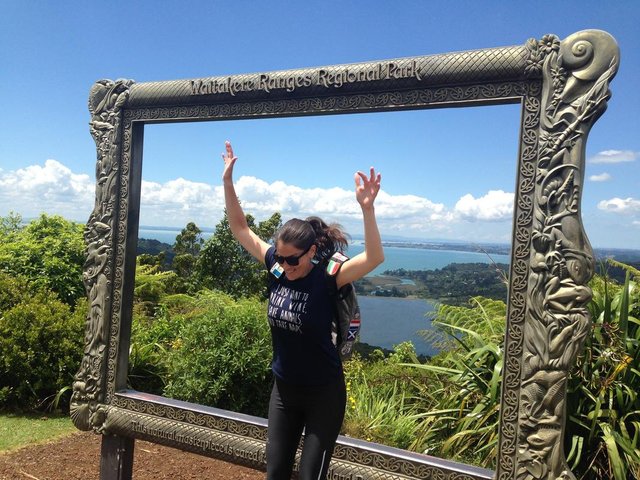 It immediately convinced me to head back in the near future to do the 4-8 day Hillary Trail. So stay tuned!
The Hillary Trail ends at Muriwai Beach, home of a gannet colony. You think you know what a bird looks like, right? But do you know what a million birds together look like? Exactly! I feast for the eyes... and the nostrils..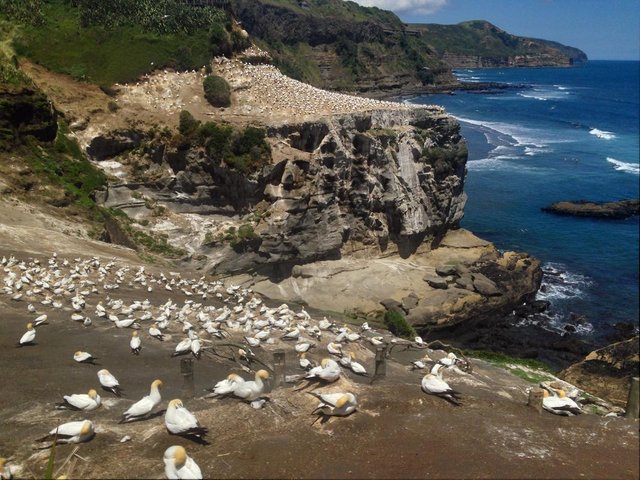 An interesting daytrip in the north comes in the shape of Tawharanui Regional Park, a haven for hikers and the promised land for beach bums. Make your way through a surreal colour composition of all elements, challenged by its forces. Conquer the winds and the severe sun puncturing through the wide gaping hole in the vanishing ozone layer, and be rewarded with the pure splendour this patch of Earth has in store for us.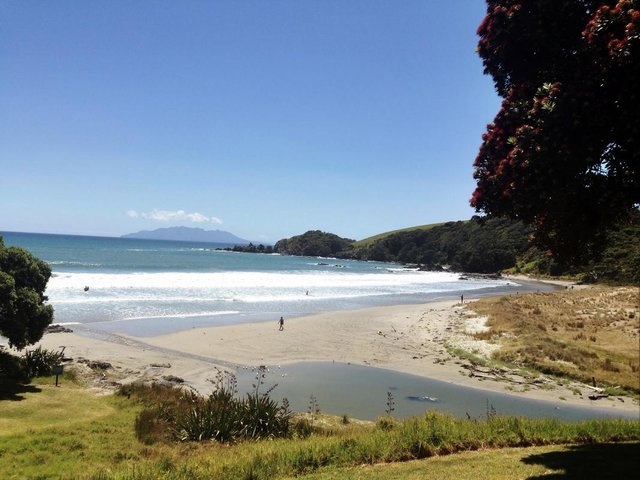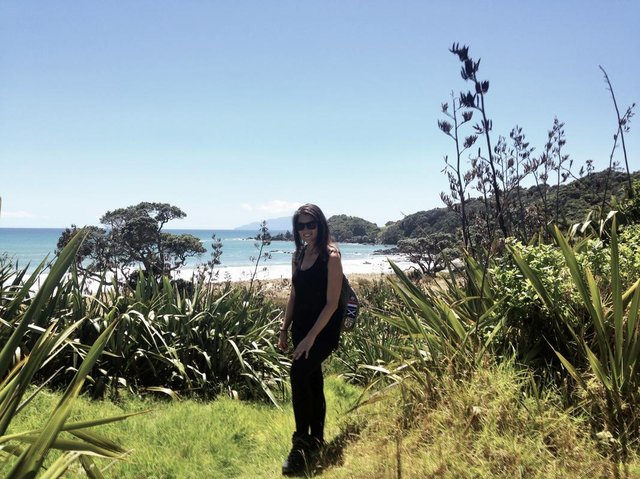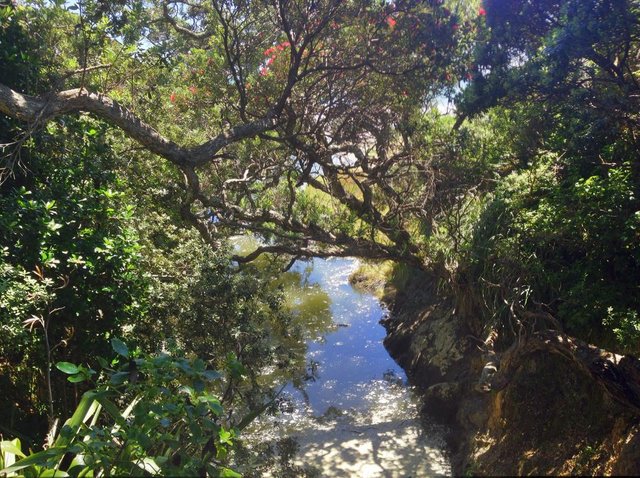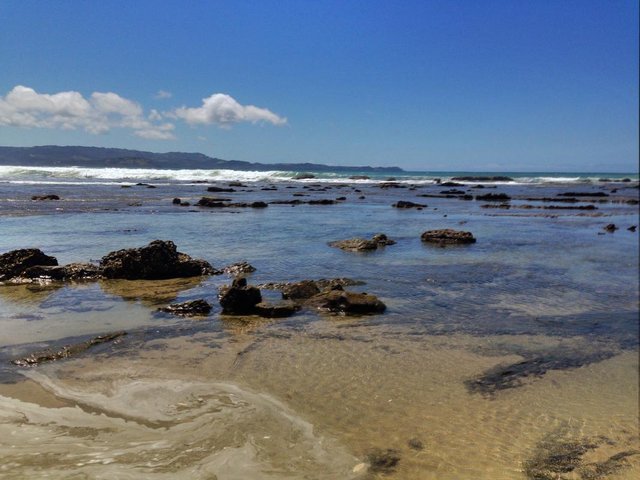 I'm not shitting you. Up until now factor 20 is the highest I ever used in my life. Here factor 50 hardly did the trick. The ozone layer is seriously screwed up above NZ.
Another must-see is the Shakespear (no typo) Regional Park about an hour north of Auckland. The hikes are short and compact, I did them all in about a 1,5 hour, but the views are certainly worth your while. There's a little beach at the tip of the peninsula and even a campsite to take some days here to truly relax. Further up the road you can check out Red Beach and the in the weekends overloaded Orewa Beach, in case you didn't see enough sand yet.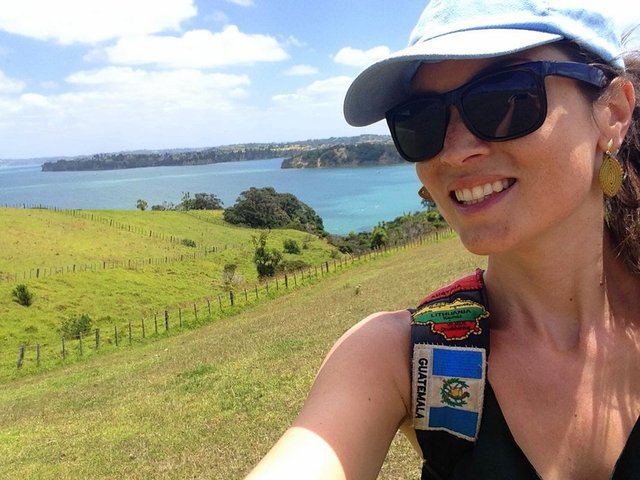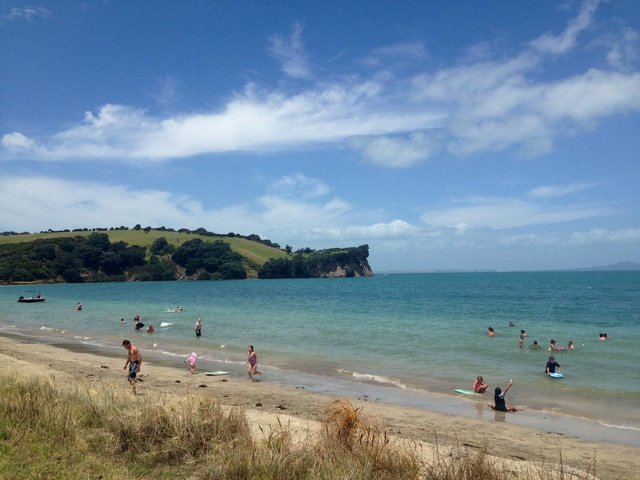 Don't forget to visit one of the many wineries on your way back to CBD (nickname for Auckland City). Because you might not have known it before (I didn't), but this country knows them grapes. You do have it all New Zealand, don't you?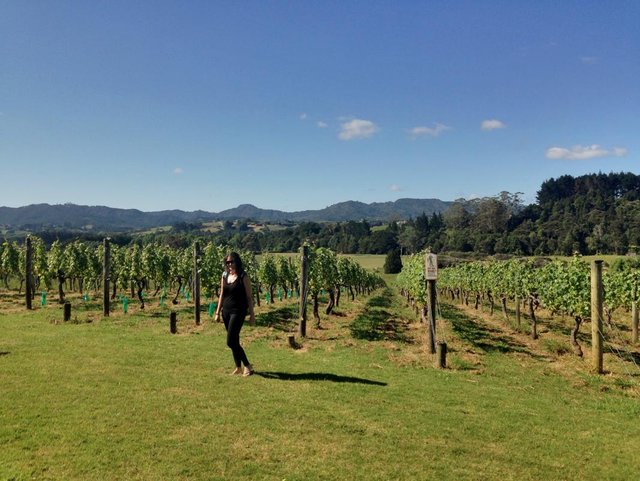 Didn't I forget one thing? Like the one most crucial landmark of the entire city? You bet your ass I am! If you gonna spend some dollars in this metropolis, make sure you spend them on the famous Sky Tower. The views are simply unlevelled and the experience unmatched. And like in every situation, spend the money you have wisely. Of course you can spend $29 for a ticket, take the elevator up and down and continue with the rest of your day... But did you know that for $1 more you can book a fancy lunch or dinner at Orbit 360 Degrees Restaurant which includes entrance? With this reservation you can skip all lines and use the separate VIP entrance... people got even chased out of the elevator for me. Plus: Afterwards you can share some enviable snapshots of you in a ROTATING restaurant at 220m height. Your choice.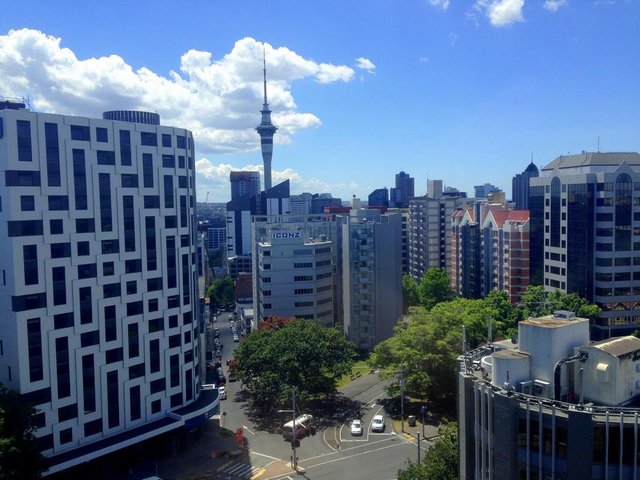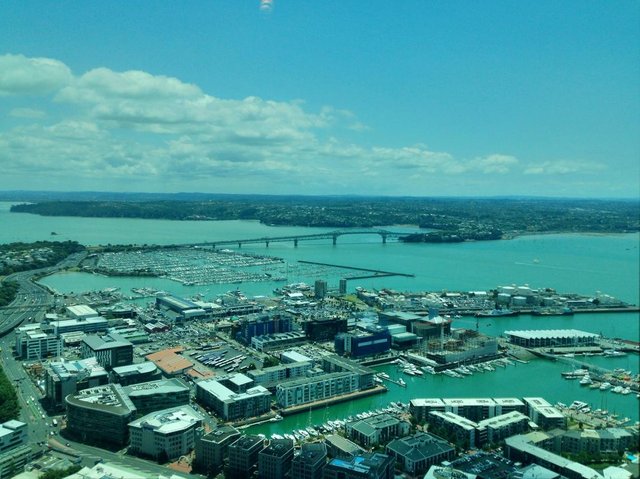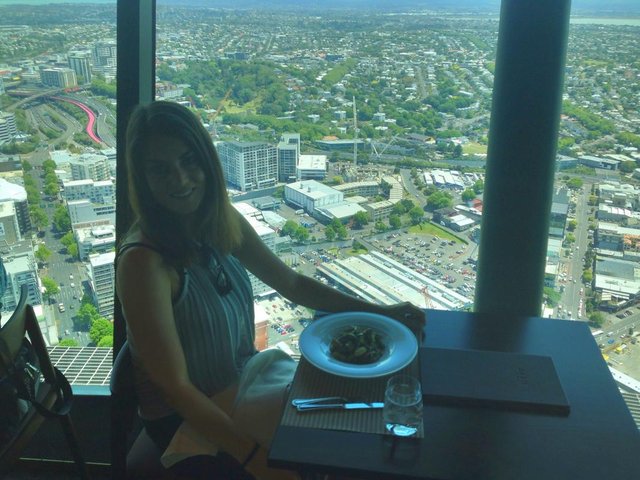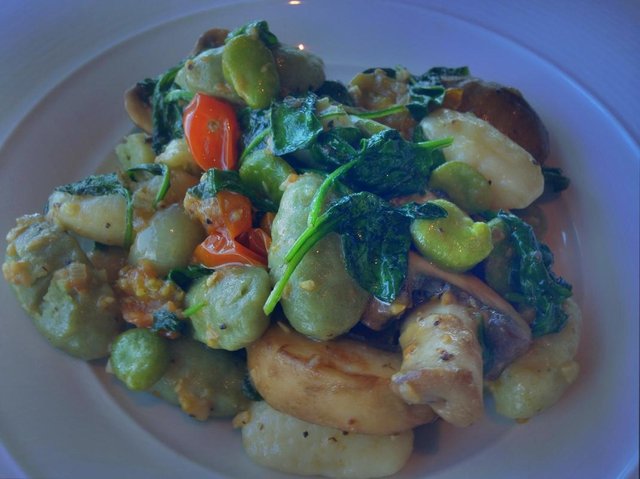 Sometimes you got to play it smart. Honestly, I even could have used this ticket to get in for free and never showed up for that dinner, as they misspelled my name anyway (as usual), but I decided not to be that person.
 
Auckland had treated me well, so I will return that favour.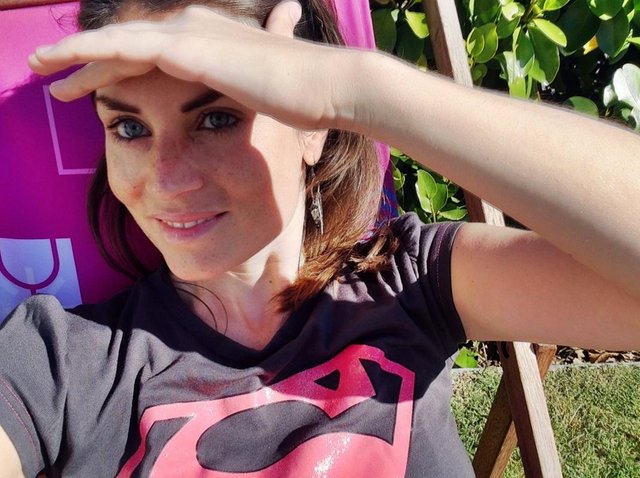 Until we meet.