I tried really hard to copy Russell Crowe's expression in Gladiator but my excited expression ruined it :(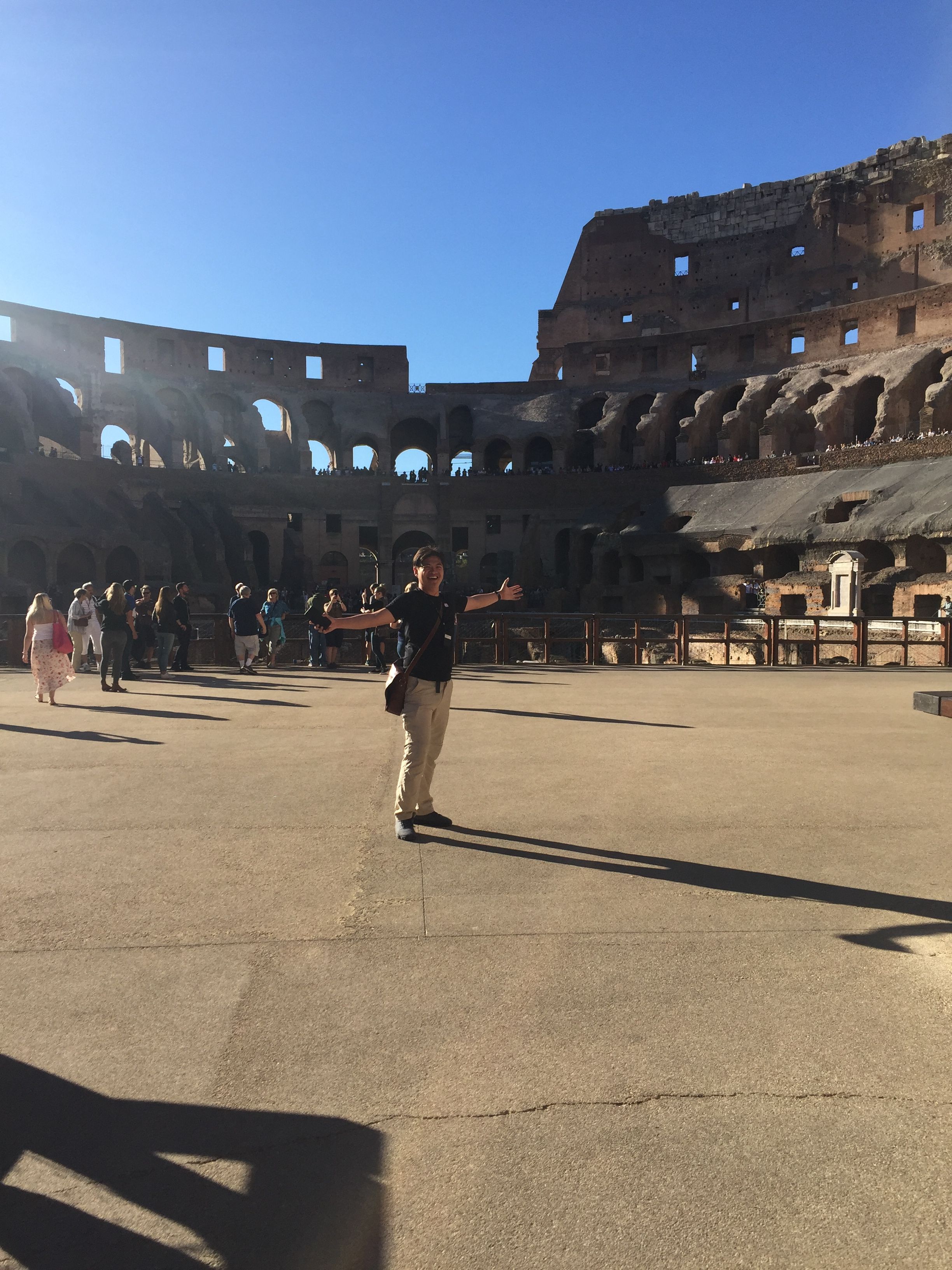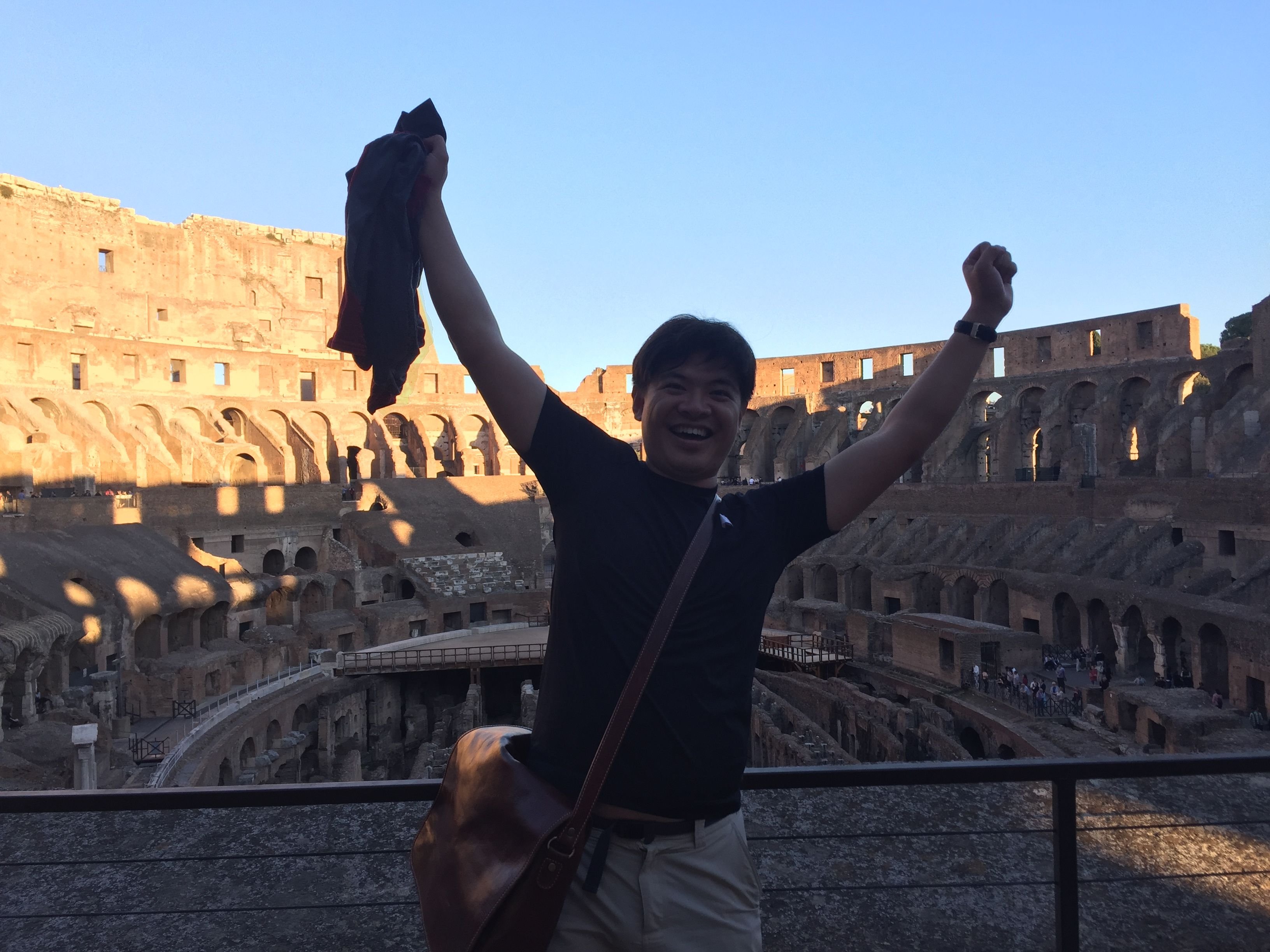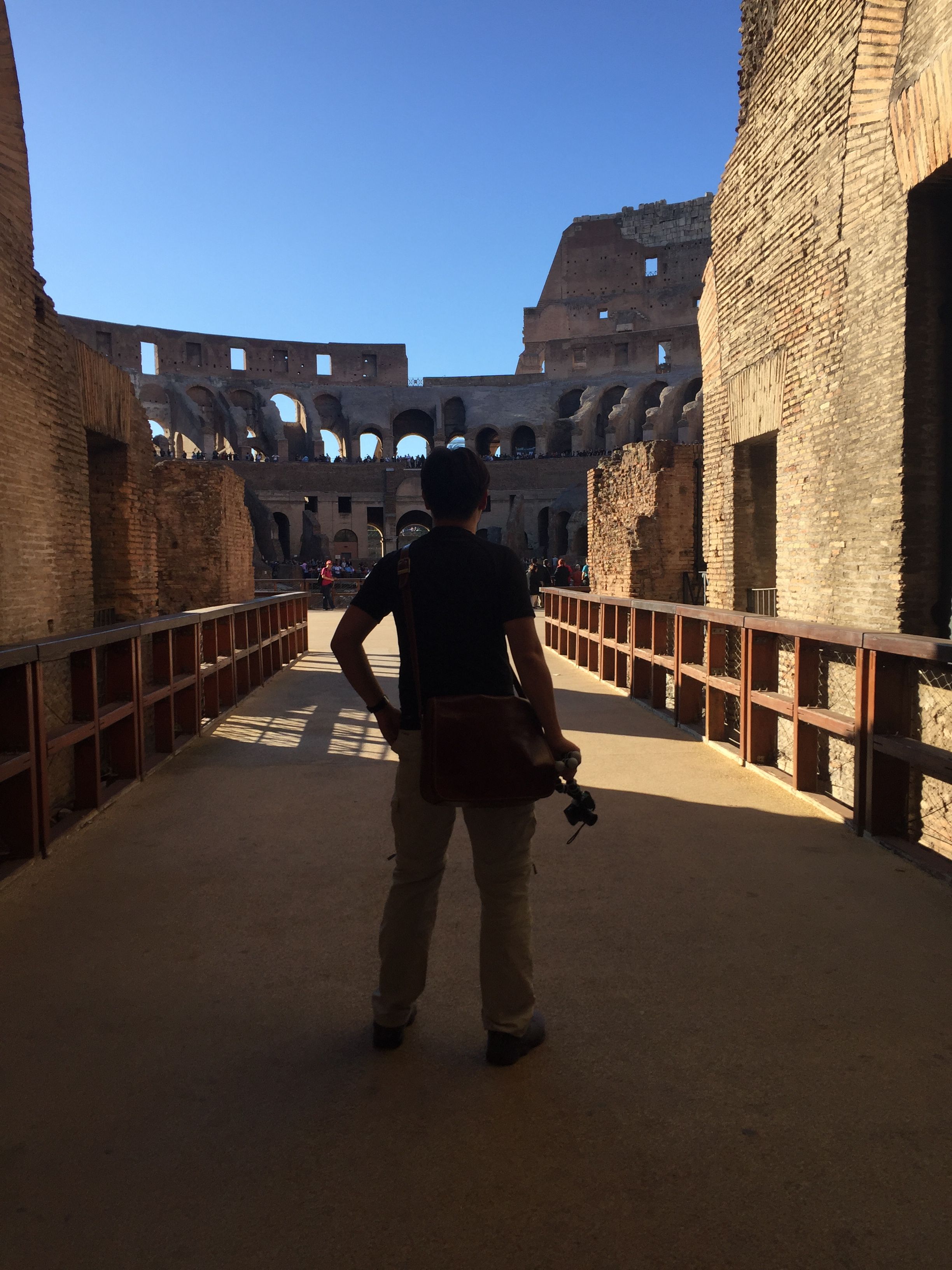 I did get this pic of me facing the gate where the victors exit the Colosseum...although I ended up leaving through the losers gate lol...
The arena was part of the special guided tour. They also took us to the 5th!! floor of the Colosseum which had only opened 2 weeks ago to tours: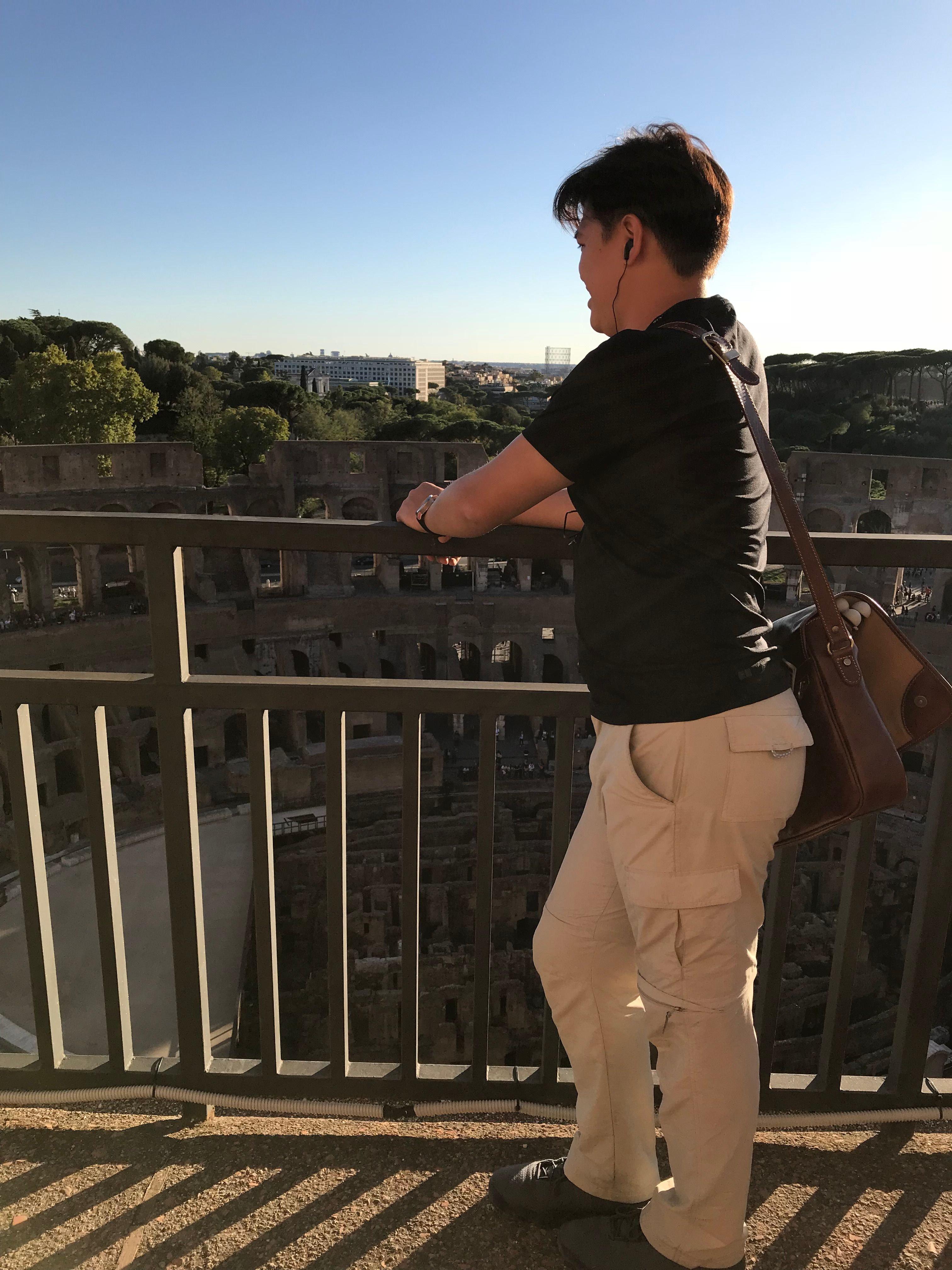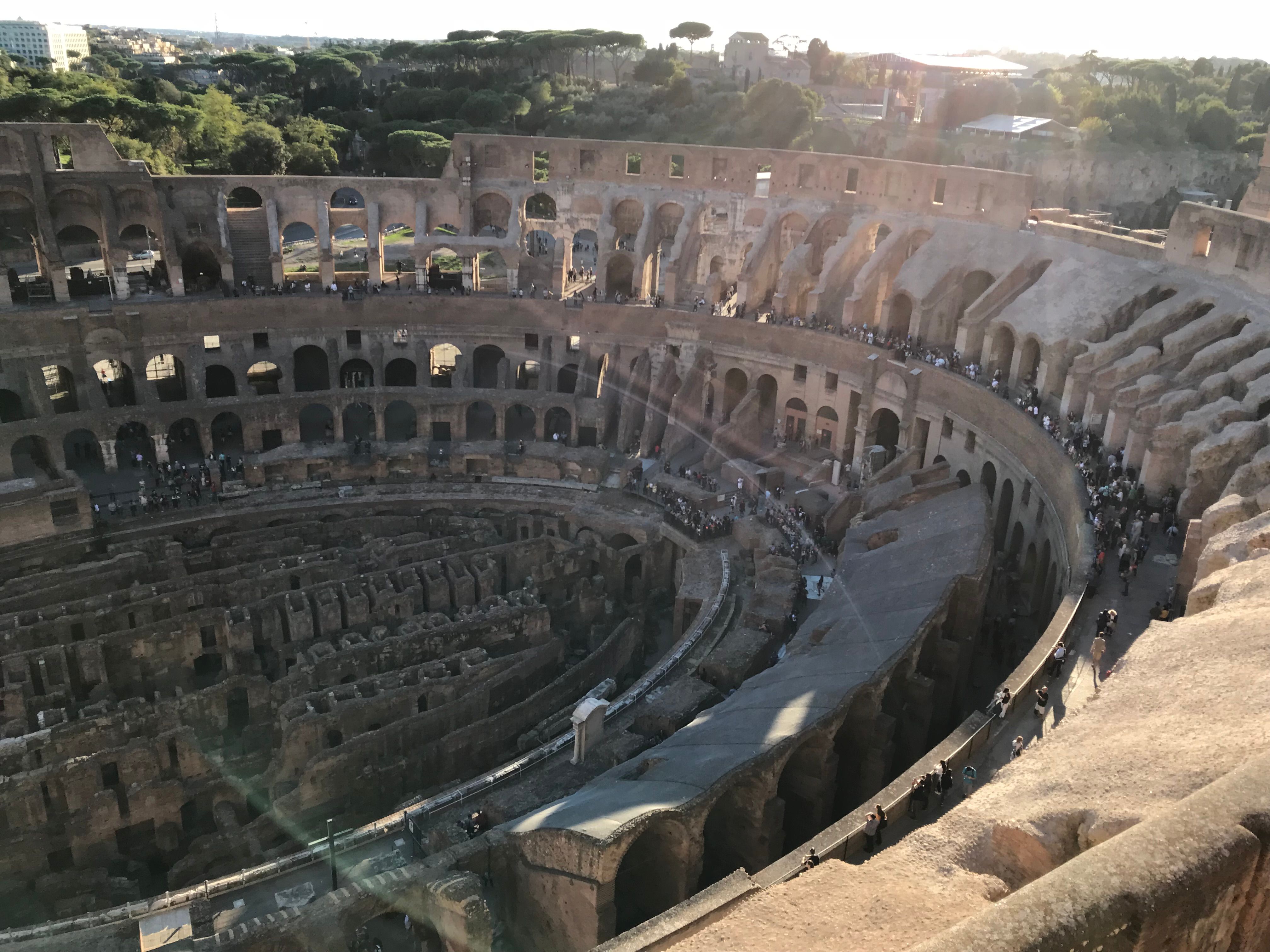 Had to pay someone outside the Colosseum to get onto the special tour (tix on the official site were probably sold out within minutes...just like Iphone Ireserve hmm), but the experience was well worth it.
Coming soon: my attempt at the Michael Bay "Bayhem shot". I'm trying to find the right background music for it now and trust me once its done it'll be EPIC.