My Adventures in Area 51 and the desert of America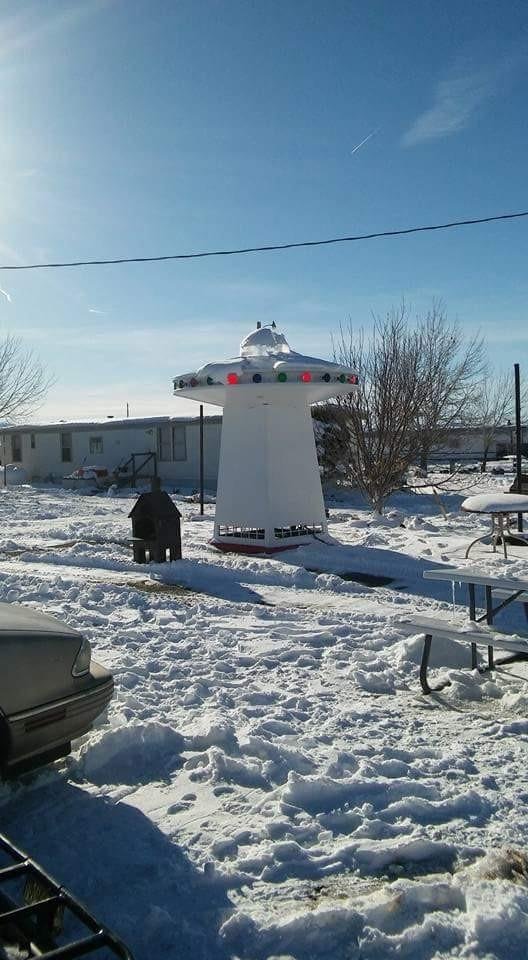 My adventure began simple enough. I would fly from the southeast coast to Salt Lake city Utah. Help a friend pack all his belongings into a 99 Toyota Camery, and drive all the way back to South Carolina.
Well...... That was the plan anyway! It was supposed to be a quick load the car keep him company for the long drive but I'm an explorer.... I'm a no plan let's do it kind of person. Along with being a very persuasive guy i can sometimes talk people into pretty much a lot of things really. So I began the I'm a travel virgin please let's make these stops. Life goals Yolo all that bucket list stuff lol.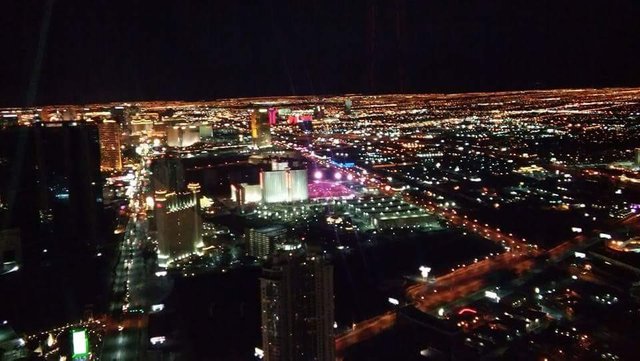 First thing first Vegas it was South of us at the time and in my head popped the splendor of sin city. I had only ever seen it on TV and now here I was. So close.... I begged my buddy hey man just a few days and boom next thing I know here I was driving down the Vegas strip.... Like a boss in a beat up rundown camery..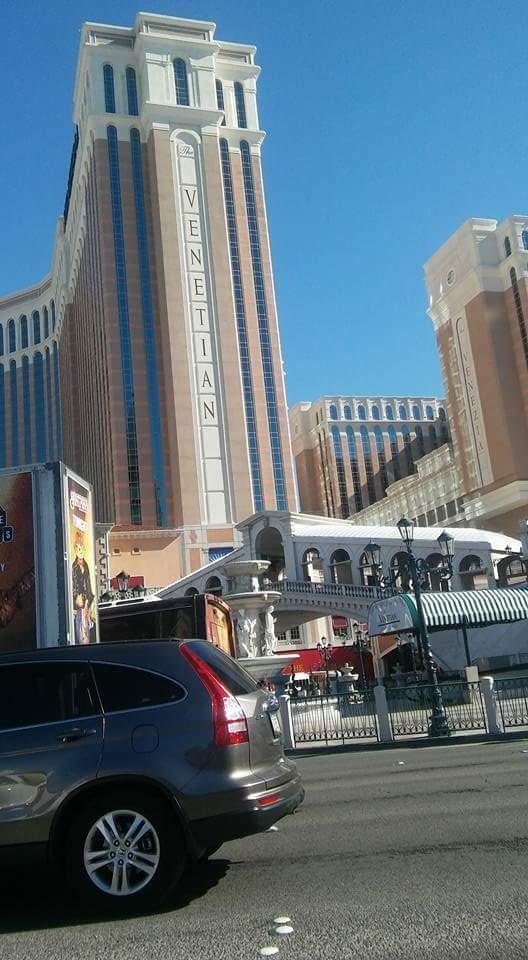 It was amazing the sights the sounds the smells.... Oh and God the food. Yes please. I could feel my travel itch growing like a fetus just conceived. Vegas was my moment of traveler conception.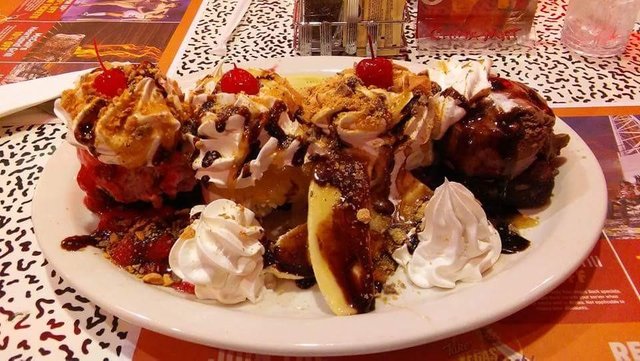 One place that was awsome was the heart attack grill. If you don't know what that is then please for the love of God Google it. For example I ate for free..... Why because I weighed over 350 pounds. Yup all I want to eat and drink for free. I just had to stand on a cattle scale before each order. Lol. Here is the Main mural from the heart attack grill.
OK so next your saying I clicked this post for area 51.
Well ladies gents and whatever else there might be... Here it is.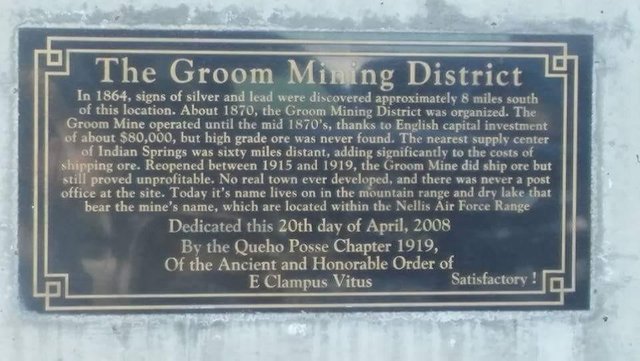 It all started here
An unassuming little resturaunt out in the middle of the desert. After driving some ways down a Neverending straight as an arrow road in the middle of nowhere this popped up. So we pulled in and as I parked the car my heart was pounding with anticipation because I knew this place. I had seen it on TV a hundred times. And now here I was. Stepping through the threshold of an icon. It was quaint. Dingy old nothing like my mind had imagined it. But I loved it.
The folks that were there were friendly. Country as hell. But friendly my kind of people. We chatted for a while then I ordered some food. I think it was a roast beef and potato dish. It was not bad but not good either.
We looked at all the stuff on the wall pictures of aliens and ufo sightings. Then I asked for directions to the place itself Area 51.... The gal behind the counter said to go to the extraterrestrial highway sign first then follow that till I see the 4th dirt road on the left. Then follow that until I see the military signs but do not whatsoever go past those signs.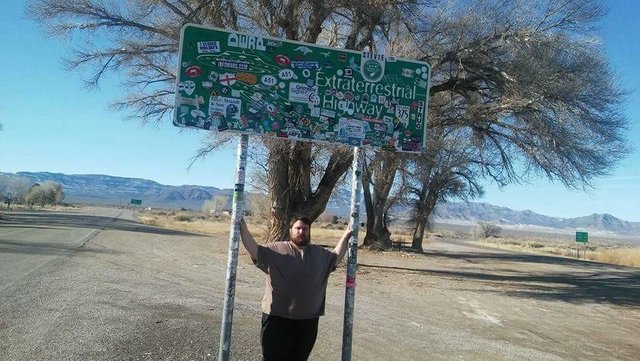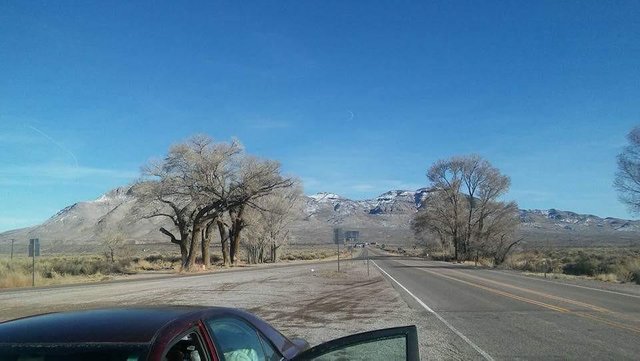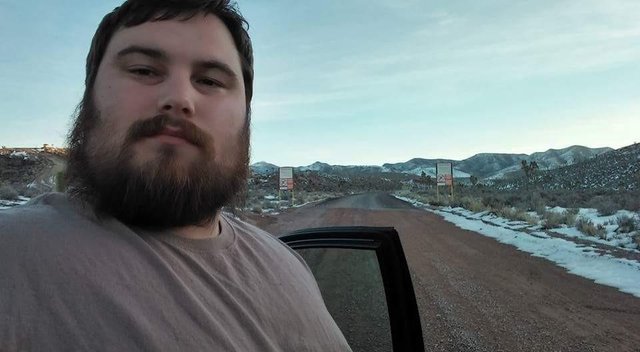 Well we did just that. It was crazy. Here I am in the middle of a desert...... Which BTW if you notice there is snow on the ground. I didn't know it snowed in the desert till this adventure BTW.
In the middle of nowhere in Nevada at a secret government facility I'm standing feet away from area 51. With the camo dudes on the mountain to the left (zoom into see them holding rifles at us.) in full military camo gear and rifles staring at me as I slowly bend down to pick up a rock to bring home.
As I got in my car to drive back to Vegas. A bus a regular school bus with black paint instead of yellow. Full of people passed us on the way to the secret back gate we had stumbled upon.. We drove for about 20 away from guards and the sign and decided why not sleep in the car and see if we see any space ships. But alas it gets cold in the desert go figure right. So we went back to Vegas and proceeded to do what folks do in Vegas. Haha. Hey I can't tell you that you know the saying what happens in Vegas.....