On Detours with Kathi #019: Welcome to Johannesburg !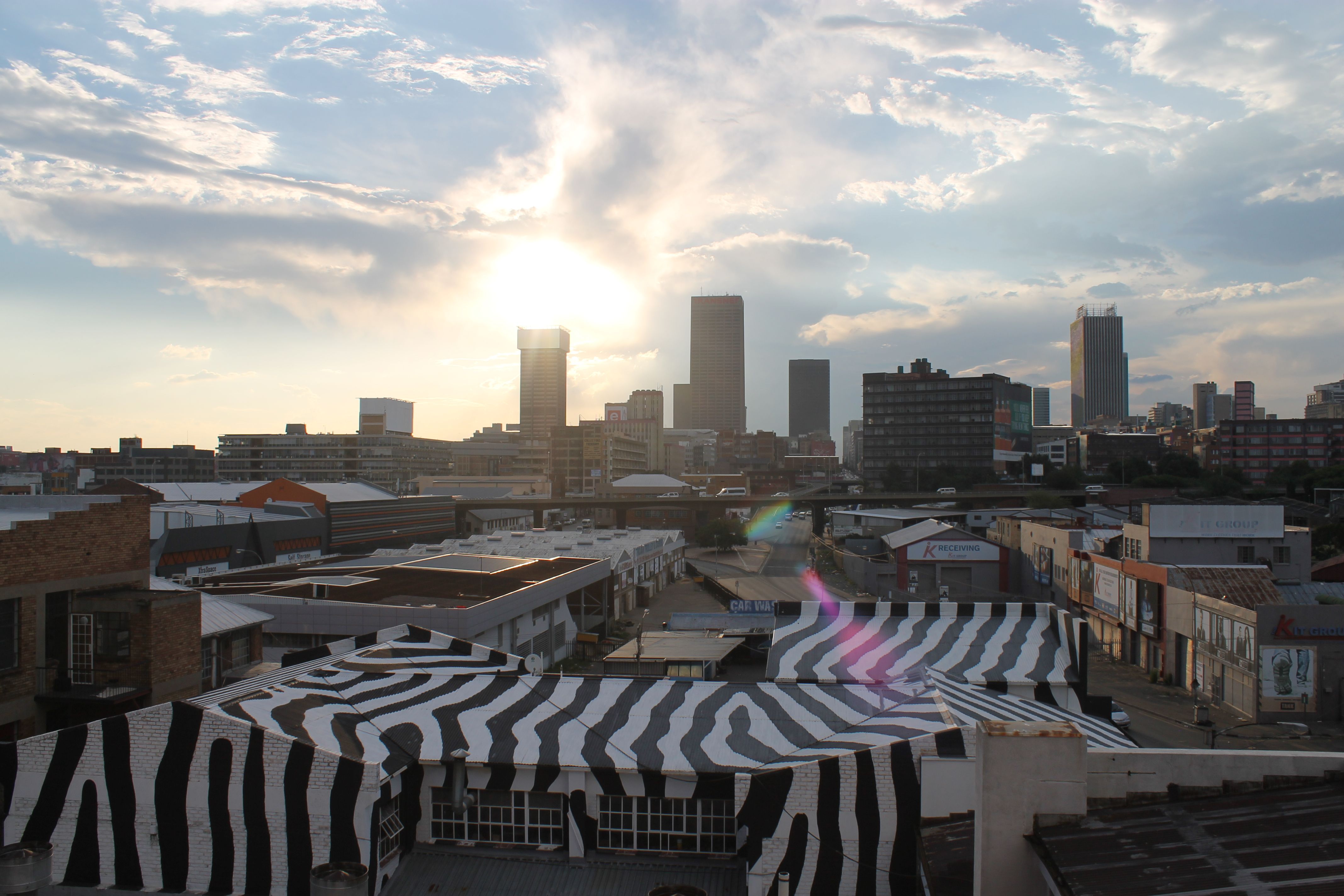 Welcome to Johannesburg !
We finally made it to our next destination ! South Africa, here we are. I still can't believe it. Just a 'few' hours ago we were still sitting in our cozy hostel.
Actually I don't know how long the travel was, but it was way long. Everything worked out though and for a change nothing nasty happened.
When we got to Bangkok at night we first had to check out and then check in again. Good thing the counter we had to go to was all the way at the end and the passport control was unbelievably crowded ! We got to our Gate in times though and fulfilled the first mission: completed stamps in our passports from Thailand. The flight to Ethiopia was really long and the airport there really shitty so nothing to tell about for that stop.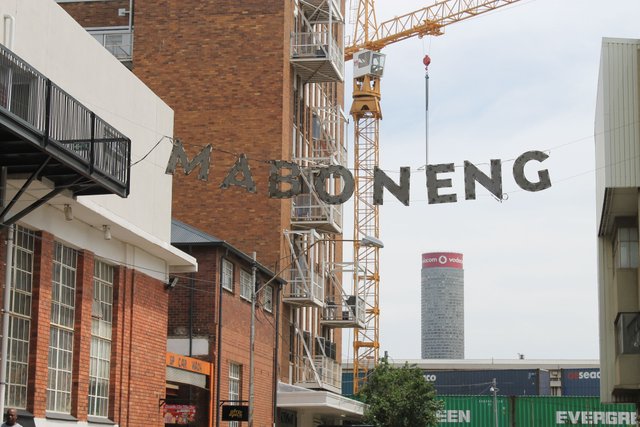 When we finally arrived in Johannesburg around 2 pm I think it took super long to get through immigration. First of all there were probably two incoming planes and they only had three open counters, but remember that africans never stop what they are doing. So there was this one lady at the counter talking to one of her colleagues and in front of her hundreds of people waiting to get in. Do you really think she stopped talking ? There was no way she would start her work any time soon.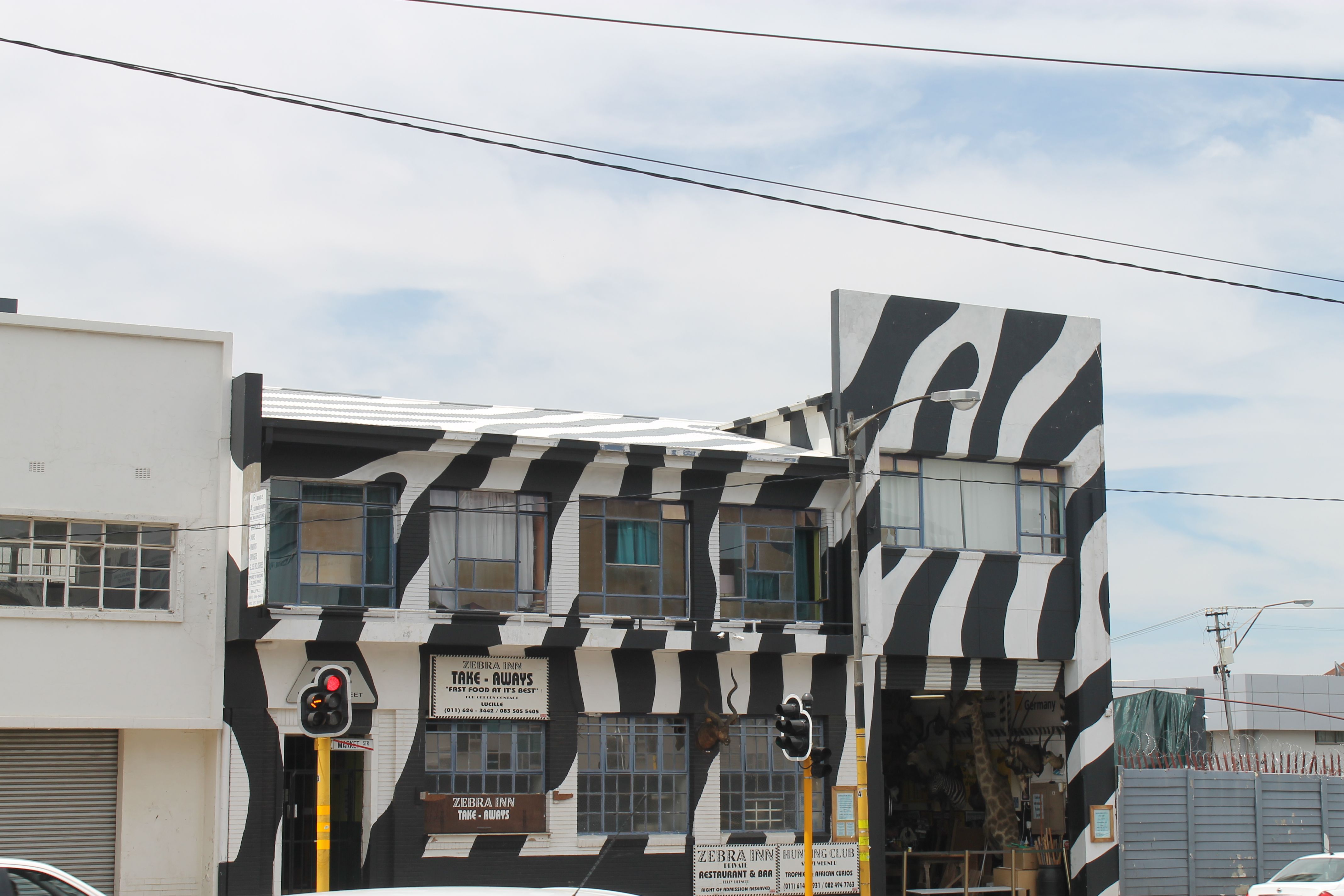 Anyways, I think we waited about 45 minutes to pass and then got our luggage. I'm actually glad we are using these protection capes because otherwise my backpack would be so dirty already.
Inside the airport this guy came up to us and asked if we actually need a driver, not knowing it any better to that time we were happy about it, withdrew money (which looks super awesome) and got taken to our loft which we booked in advance from germany already.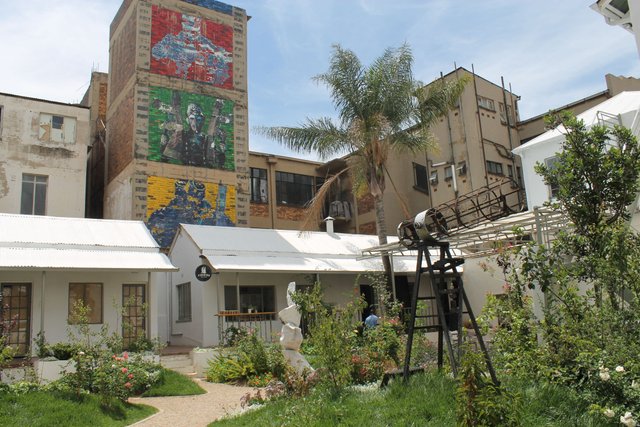 The place we are staying at is called 'Artisan Loft' which is in the Maboneng district of Johannesburg and seems to be a safe area. They got security in front of our entrance and basically at every corner of the street. We got a big, open room with a bed, table and a nice kitchen. The bathroom is quite nice too, but every time we go shower we got a swimming pool since something is wrong with the sealing - but hey, just reminds us of Thailand. The loft is on the third floor and even got a balcony from which I had taken today's picture. Isn't that an awesome view ? So far we really like it here. Everyone is really friendly and helpful and they are always so excited to see us.
Since we have this long trip behind us we will head out to get some groceries and hang out for a little before we go to bed.
Best regards from Johannesburg !
Love,
Kathi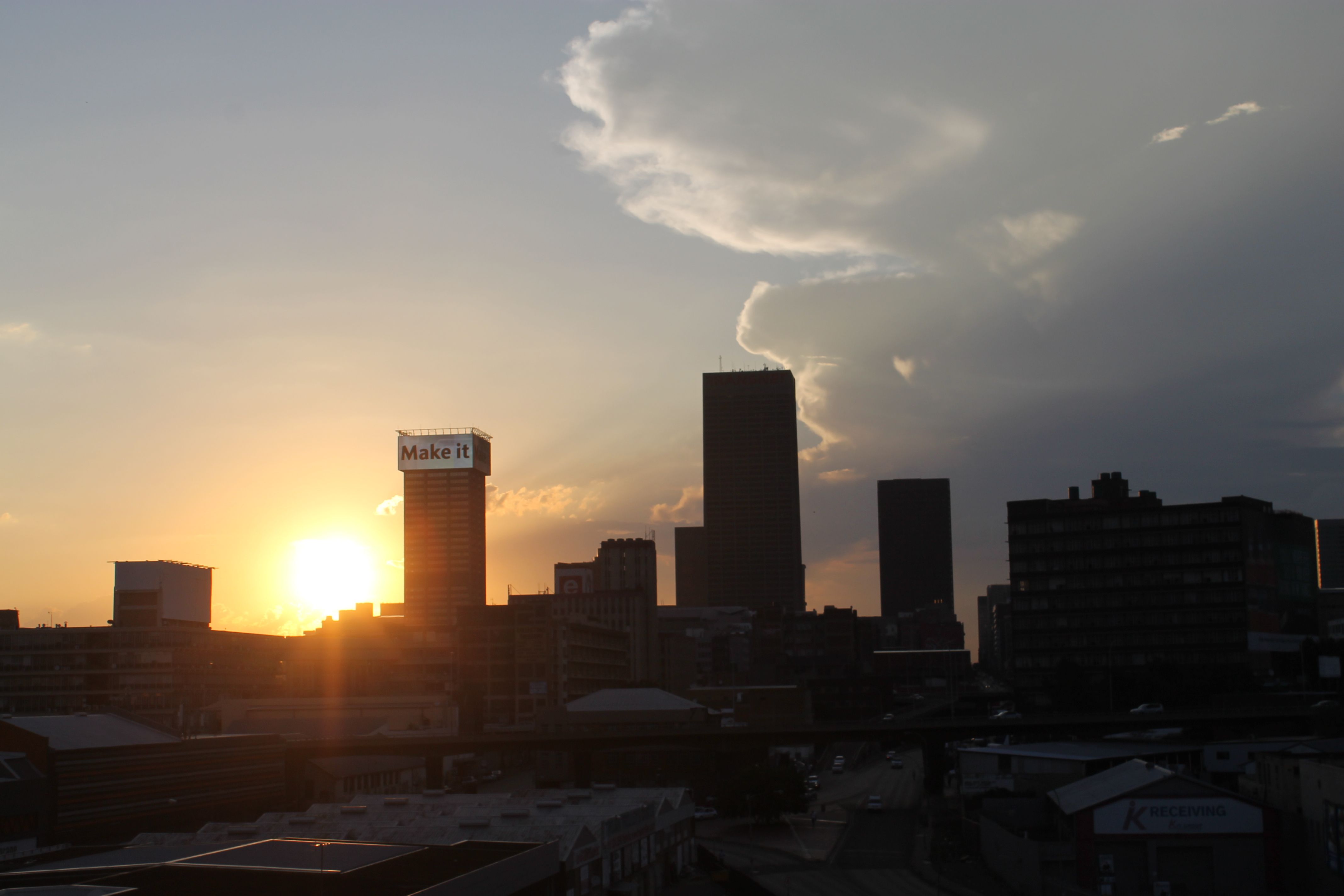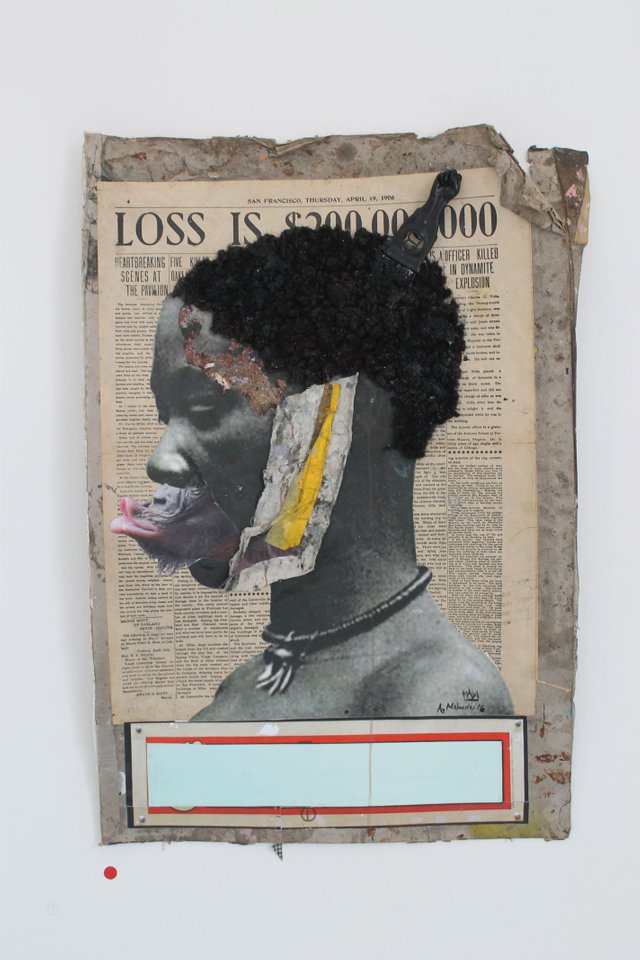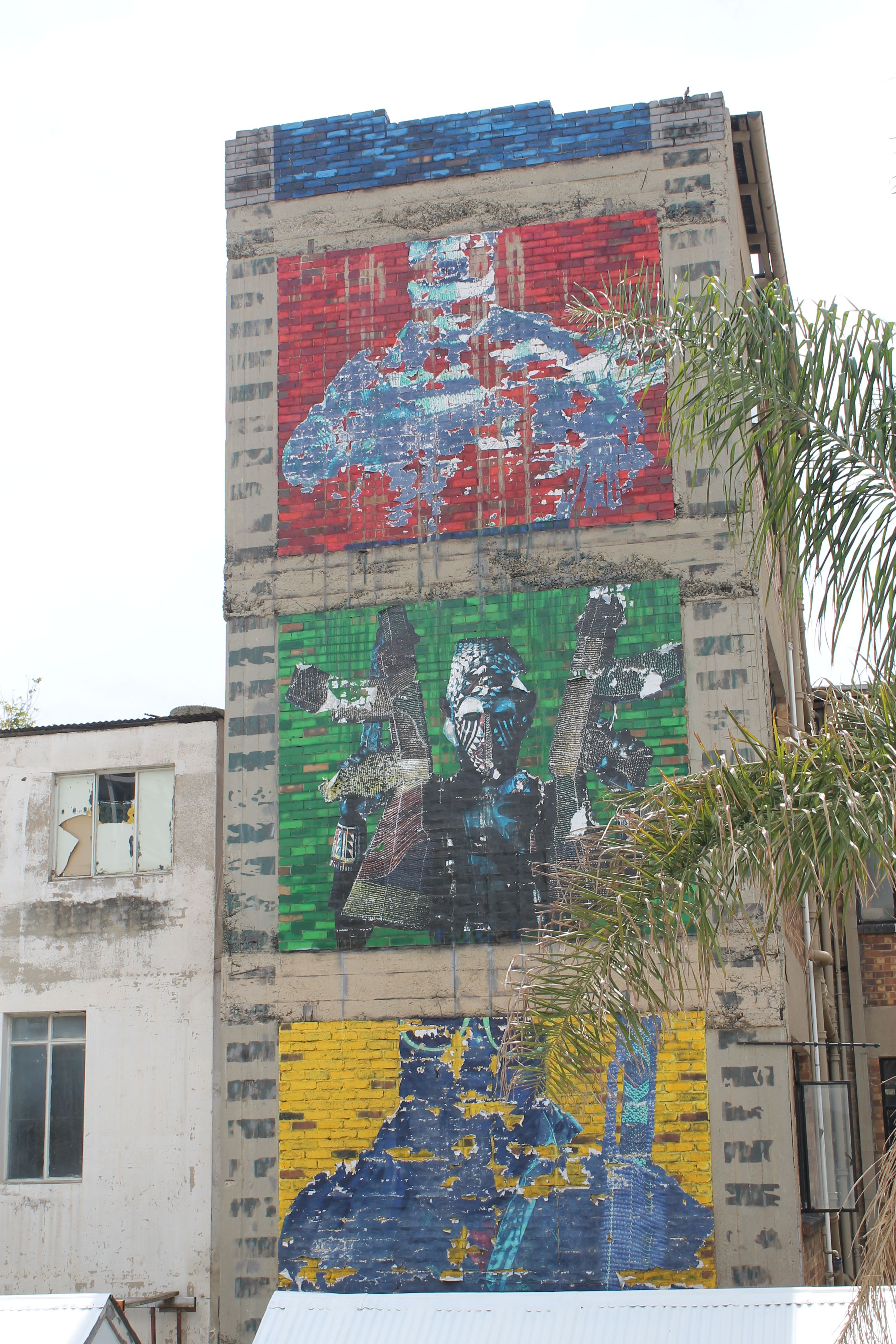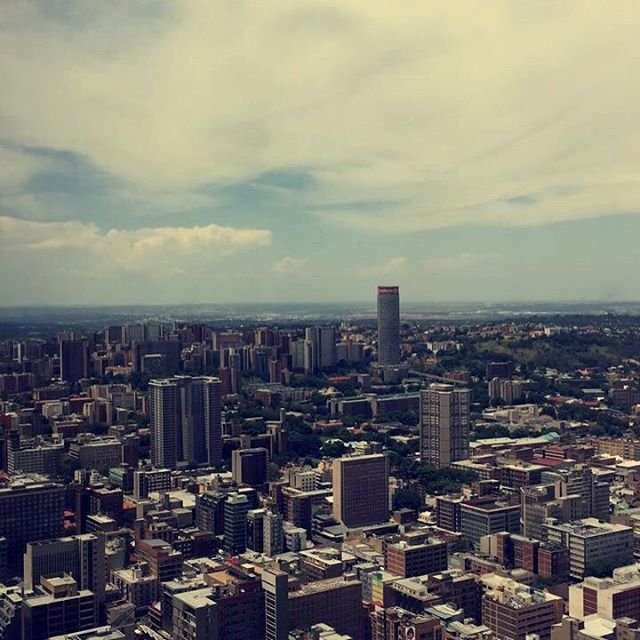 ---
Dear Steemit friends,
Kathi is a friend of mine and currently on her way around the world.
Show her some love: Instagram
If you like this post, please support with an upvote and follow me.
Leave a comment to let her know what you think about her journey.
All the best,
BigBoy.