On Detours with Kathi #017: Sunday Night Market - Chiang Mai - Thailand
Sunday Night Market
Can you believe that we got Sunday again already ? Crazy how the time is running.
In the morning we got up to check out the gym right around the corner and for 70 Thb we could use it all day and do whatever we want. I was in a bad mood this morning, don't even know myself why, but working out in the gym was really nice and I felt better after.
After returning to the hostel we got ready and rented bikes again and drove around in Chiang Mai. We actually got lost a few times, but always found our way back. All the smaller streets got cute stores and tons of hostels around which all looked really nice. The actual plan was to go back to the Night Market where we went with the other germans on Thursday, but we never found our way there so we just drove around randomly and found some really nice places.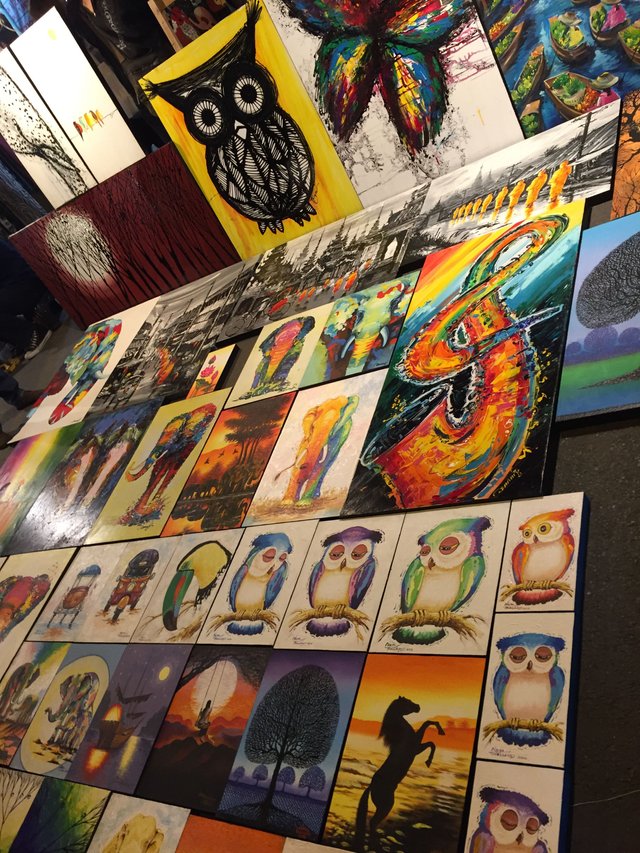 When we returned to the hostel we didn't have much time to get ready because we wanted to meet with Lara and her family to go to the Sunday Night Market which I heard about a lot and everybody told me it was really nice. Since it was quite a way there we took the bikes again and rode to the market. I actually like riding through the traffic in Thailand it's so much fun ! Plus it's really weird because they drive on the other side of the road.
The market was already full of people when we got there around 8 pm and it was not too easy to get through the crowd. It's a popular thing to do in Thailand and apparently everybody loves the Night Market, so do we ! They got all kinds of little booths with food, souvenirs, clothes, pictures and so on. You can literally get everything there. The street the market is located on also got restaurants, bars and other stores which you can also have a look at while walking through the streets.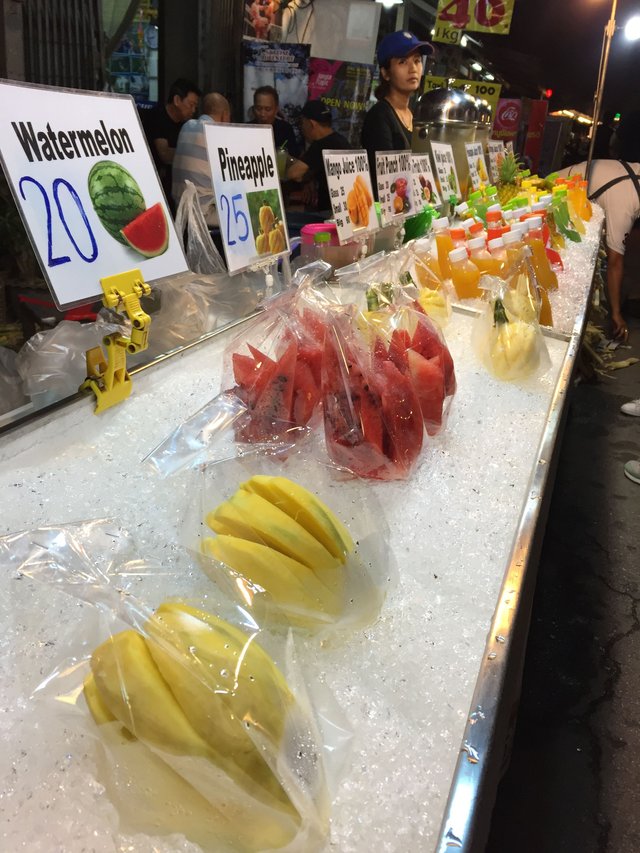 I tried fried banana which looks like a spring roll but is filled with banana instead of vegetables and meat and it tasted soo good ! Another thing I really liked was sticky rice with mango, you definitely have to try it if you can. I don't think I took a picture of it, sorry ! I should definitely show you more food on here.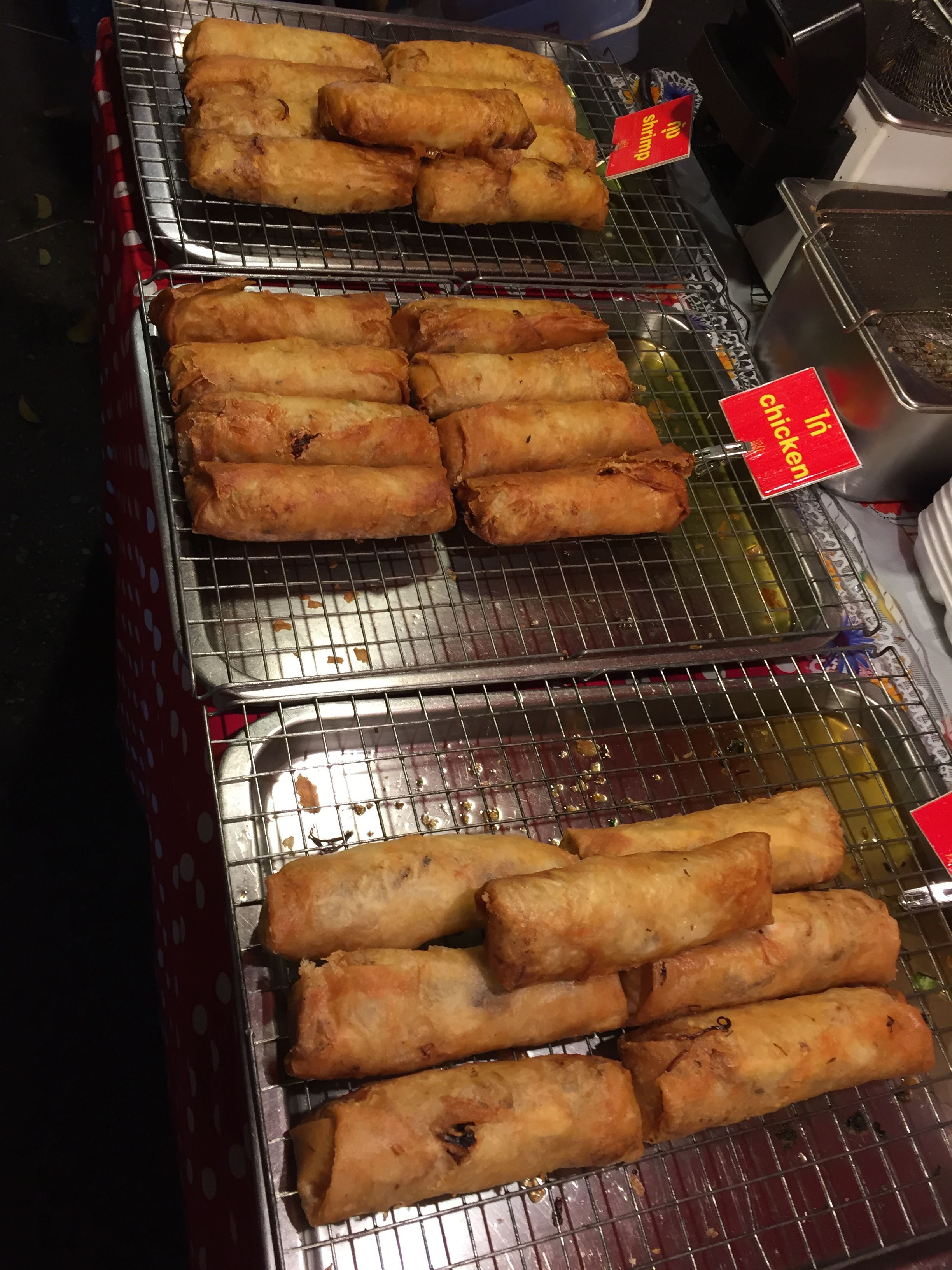 We walked around on the market for probably four hours trying all kinds of food, buying souvenirs, postcards and looking at all the things they got. I love markets like that because they always got national stuff and you meet tons of people. Though it was really annoying to walk around with hundreds of people in tiny lanes we found our way through and had a great sunday night ! We really enjoyed being with Lara, her mom and her brother whom we met during the Elephant Tour on Thursday. Too bad we had so say goodbye to them tonight because they will leave to Koh Lanta tomorrow and Julia and I will be heading back to Bangkok to leave to our next destination.
Now back in the hostel we just have been talking to friends and I'm working on the blog.
It's already past midnight and I think Julia is going to head to bed soon, but as some of you might know me I like to stay up late.
Love,
Kathi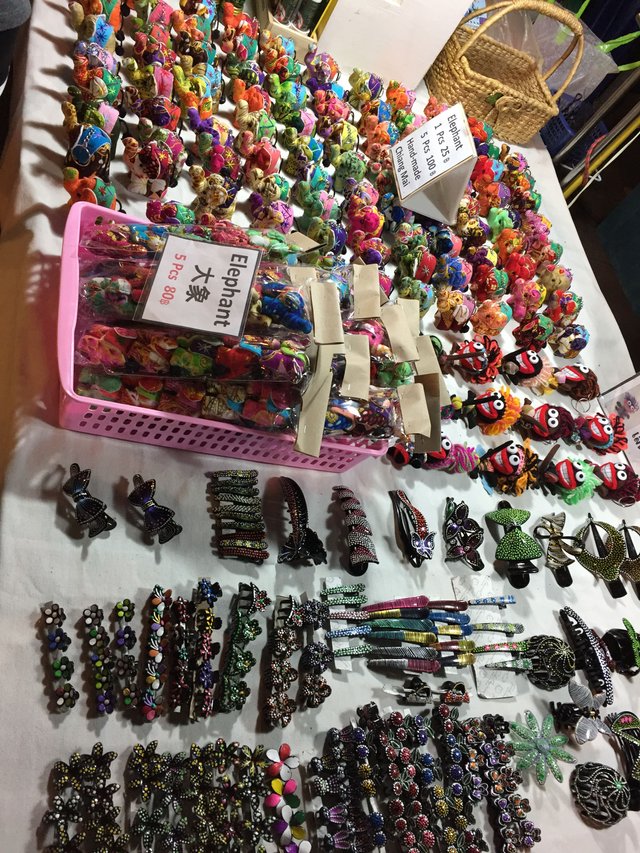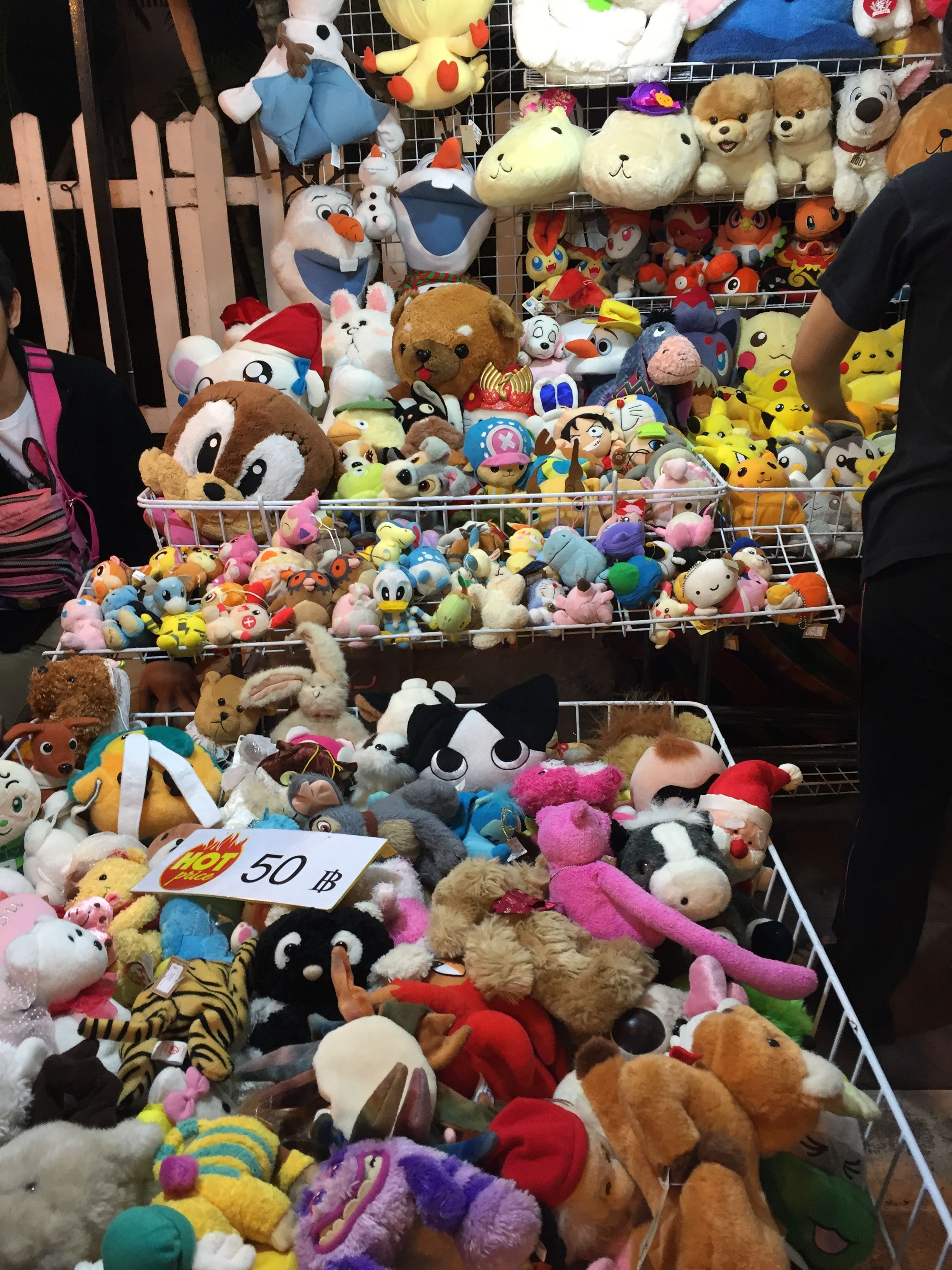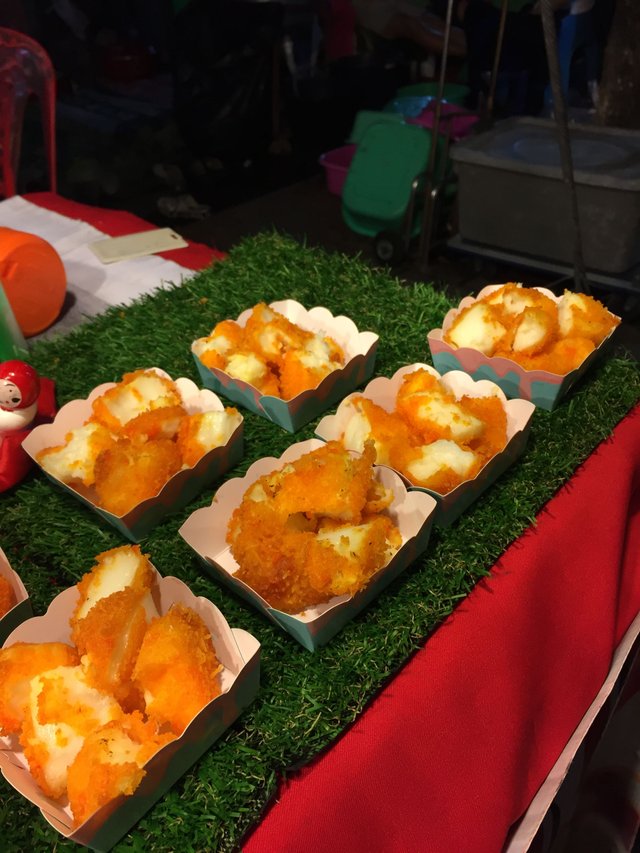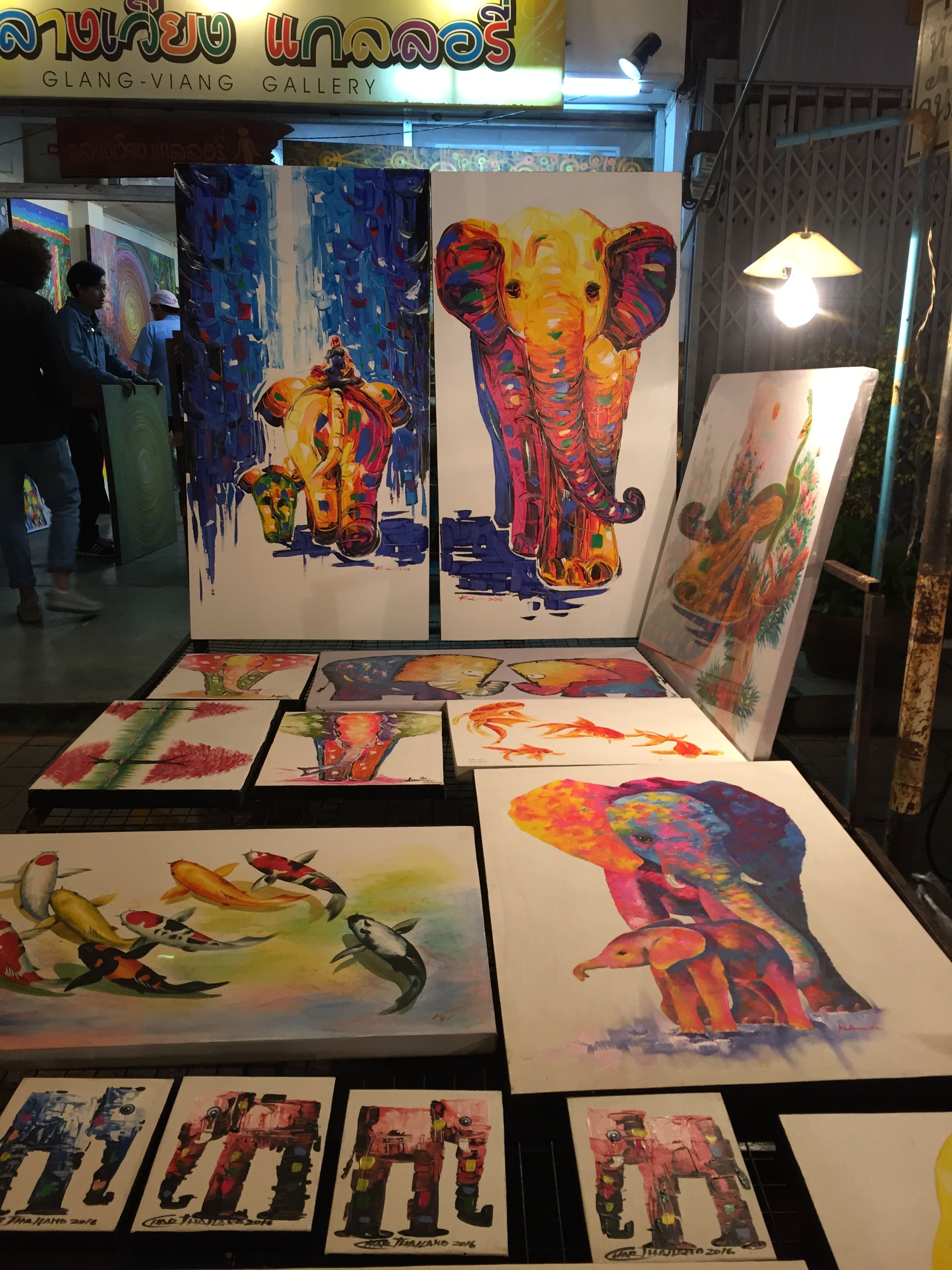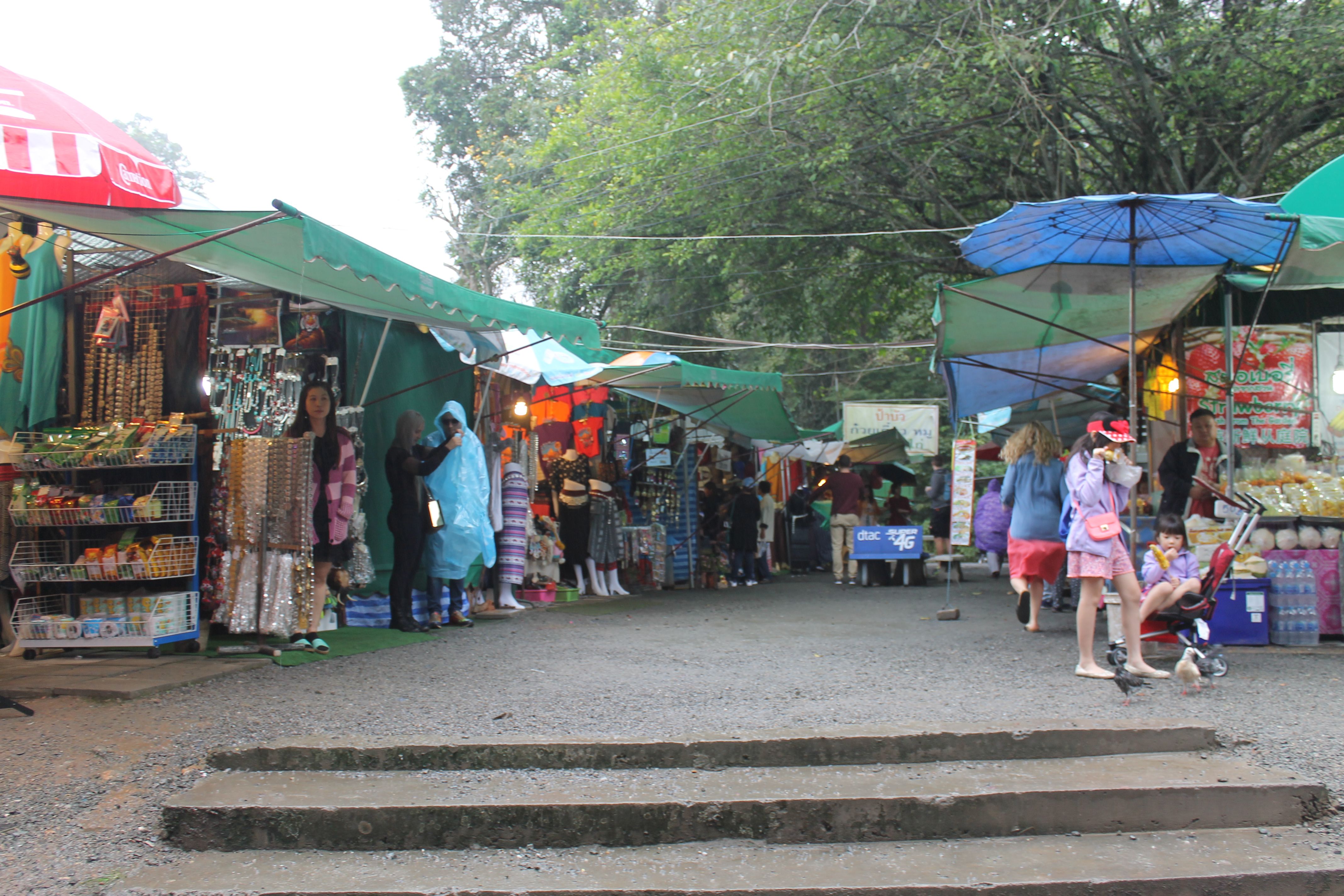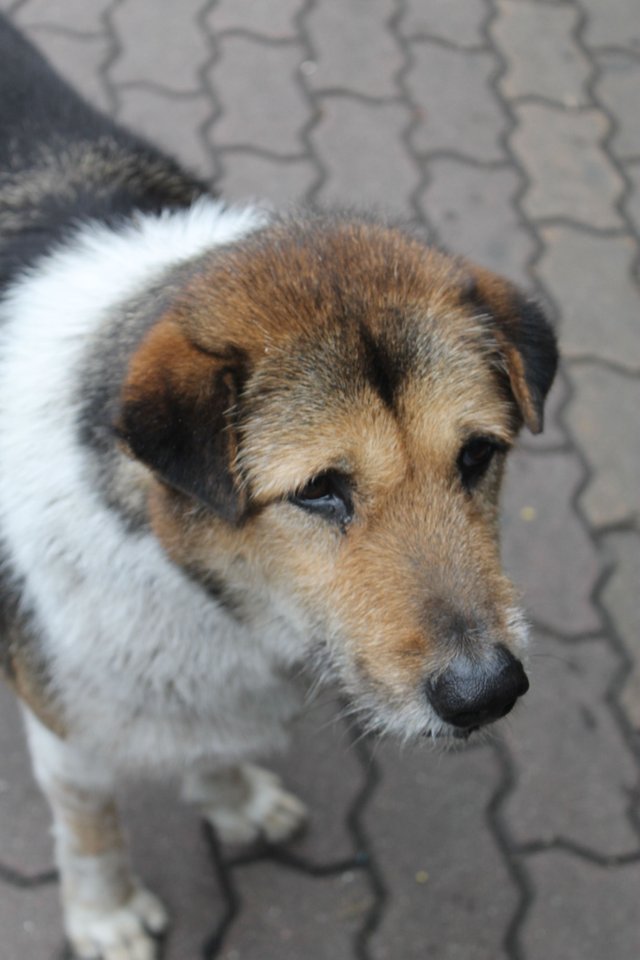 ---
Dear Steemit friends,
Kathi is a friend of mine and currently on her way around the world.
Show her some love: Instagram
If you like this post, please support with an upvote and follow me.
Leave a comment to let her know what you think about her journey.
All the best,
BigBoy.