On Detours with Kathi #016: Germans on Bike Tour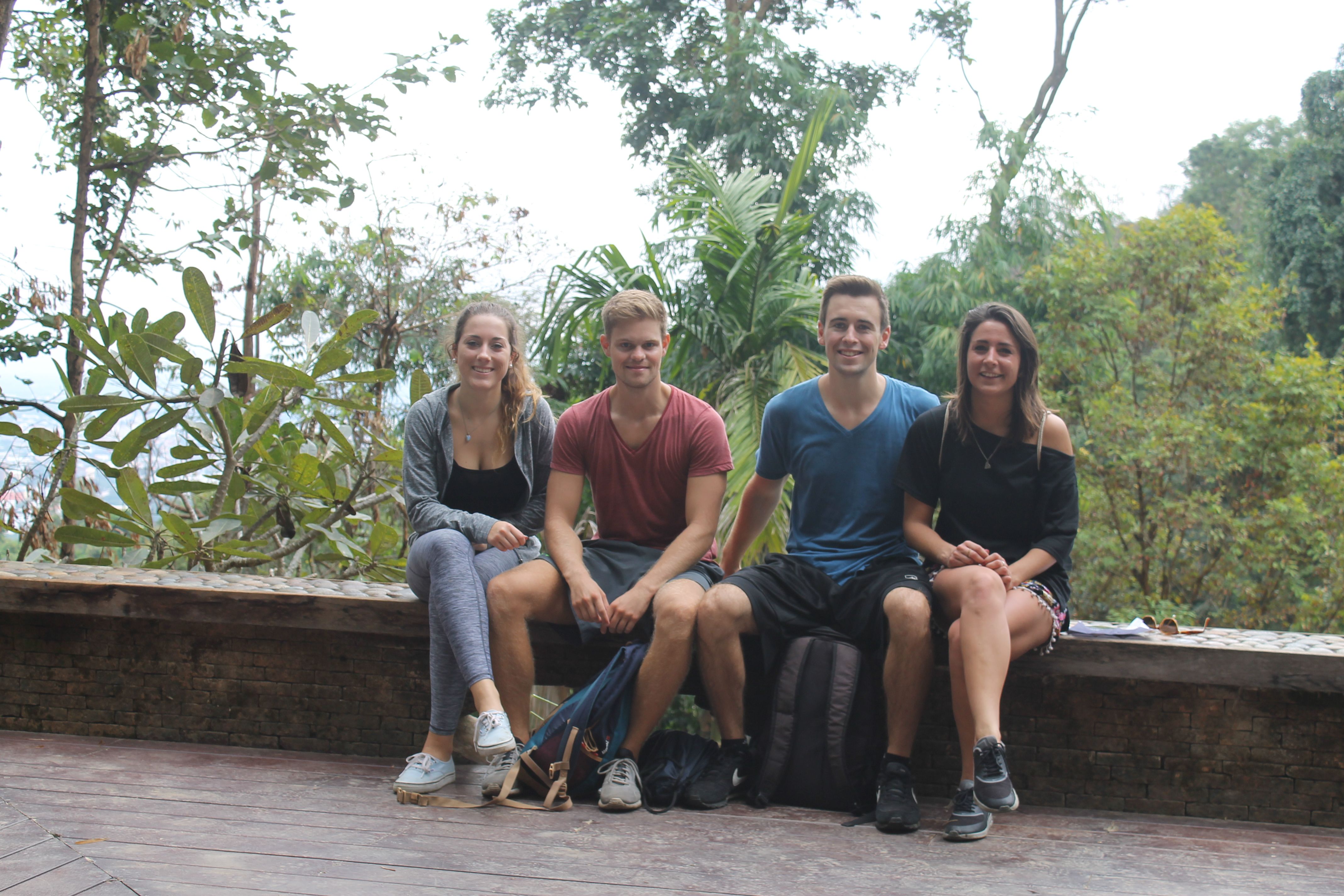 Germans on Bike Tour
We got up at 7 am to pack all our stuff and get ready to check out at the 'Dozy House'. The 'Box Hostel' is waiting for us, though it's only 15 minutes away from the Dozy House, but we thought it might be fun to have a change of location for another two days. It's a really modern place and offers double bedrooms, girls doorms, or 10 bed dorms in which we are going to stay from today until monday.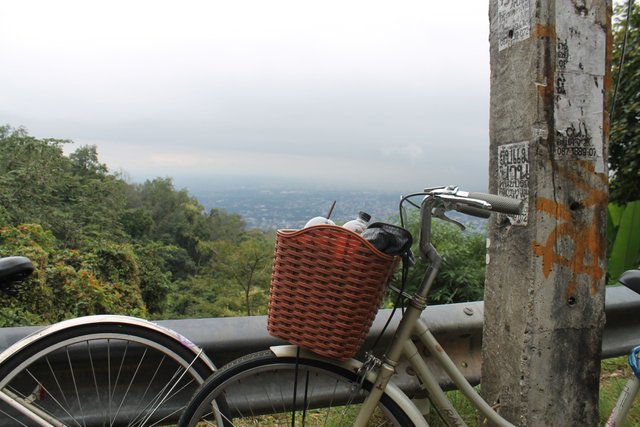 Before moving to the new hostel we met in the lobby with Julius and Timo, the two german guys from the night before, and rented bikes at the Dozy. I think it was 80 Thb each and 20 Thb deposit for the key so thats actually a good price since we could use them for 24 hours.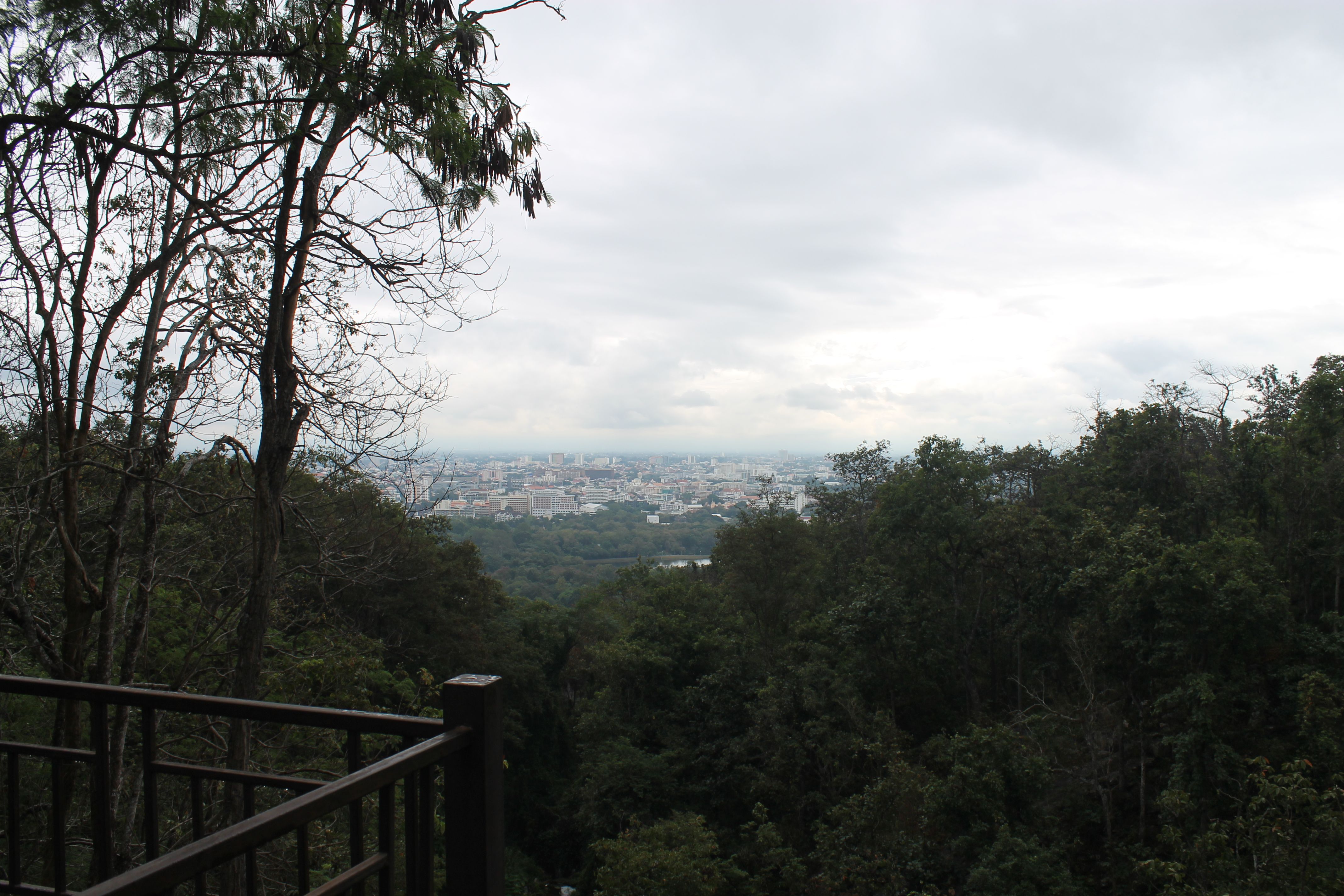 We headed in the direction of the airport because we wanted to go to the 'Doi-Suthep National Park'. I actually don't know what we were thinking how the way there was going to be because it is up in the mountains, but 16 km didn't sound too bad to us. Well, when we got out of the city and closer to the mountains and the nature we realized that the way up to the 'Wat Pra Thart Doi Suthep Temple' would be way harder than we thought. The way up was so steep and we had to stop several times because it was so exhausting. The boys and Julia luckily had bikes with gears, but I didn't so I was always behind, but we weren't in a hurry to get up there so it was fine. We stopped at another temple where we also took the picture and walked around in different areas before heading up.
It took us probably something close to four hours to get up there including all the stops we made. Since we all didn't have a good breakfast we were starving by the time we got to the temple and got some food on the market right away. While enjoying the food it started to rain and we already worried about getting down the mountain. Before it was time for that we headed up these huge stairs to the temple. I still need to upload all the pictures, but I'm a little behind since we were doing so many activities over the past few days.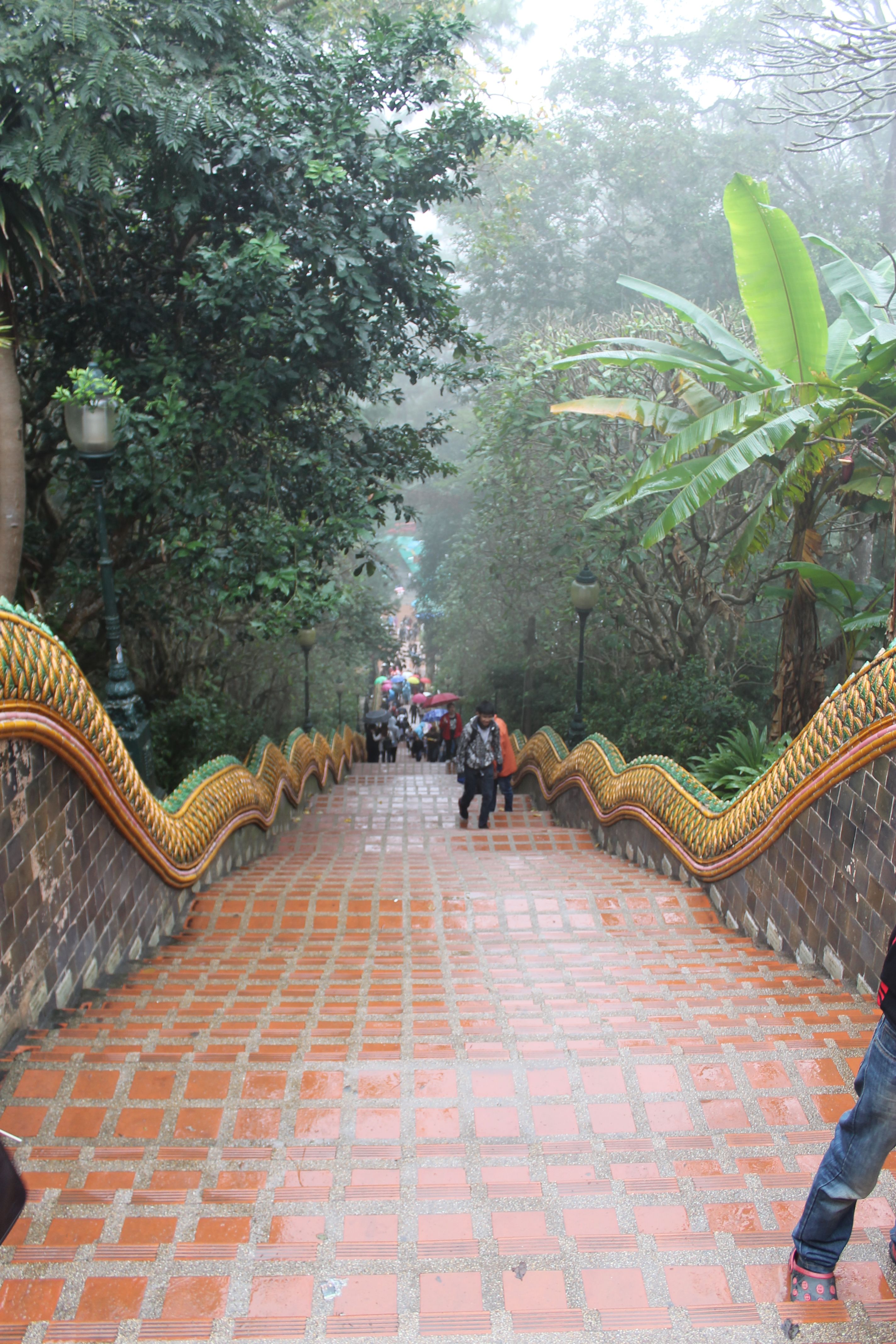 The 'Wat Pra Thart Doi Suthep Temple' is nice to look at, but over the past weeks we have seen a few already so it was nothing too special anymore. Up on the platform where the temple was located you had such a nice view over Chiang Mai. It would have been even prettier if the sun shined, but it still was a really nice scenery to enjoy.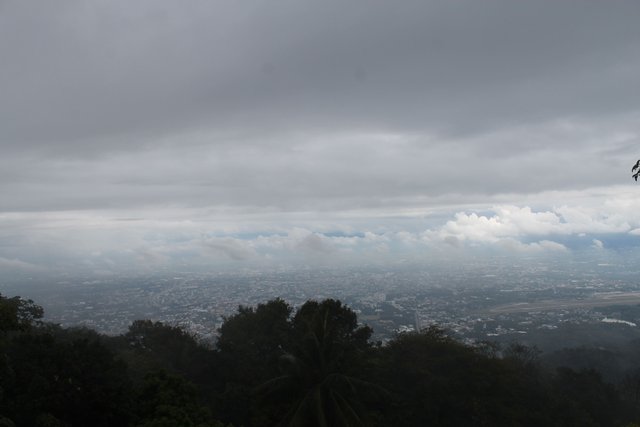 After visiting the temple it was time for what we had all waited the whole time - going back down ! Well, the streets were a little wet when we started but deeper down it apparently did not rain. We just rolled down the whole mountain with our bikes which was the most fun thing ever ! We didn't eve use our breaks later on and were even faster than the cars since they got a speed limit of 40. We passed them all and had so much fun going down there. The hard and exhausting way up was definitely worth it for the view and the fun drive down. If you don't want to ride a bike up there, which actually nobody else had done, you can take scooters up there or the red cars which are compareable to TukTuks. Then it only takes you up to 20 minutes to get up the mountain. We were really glad about the workout and the fun time with the boys.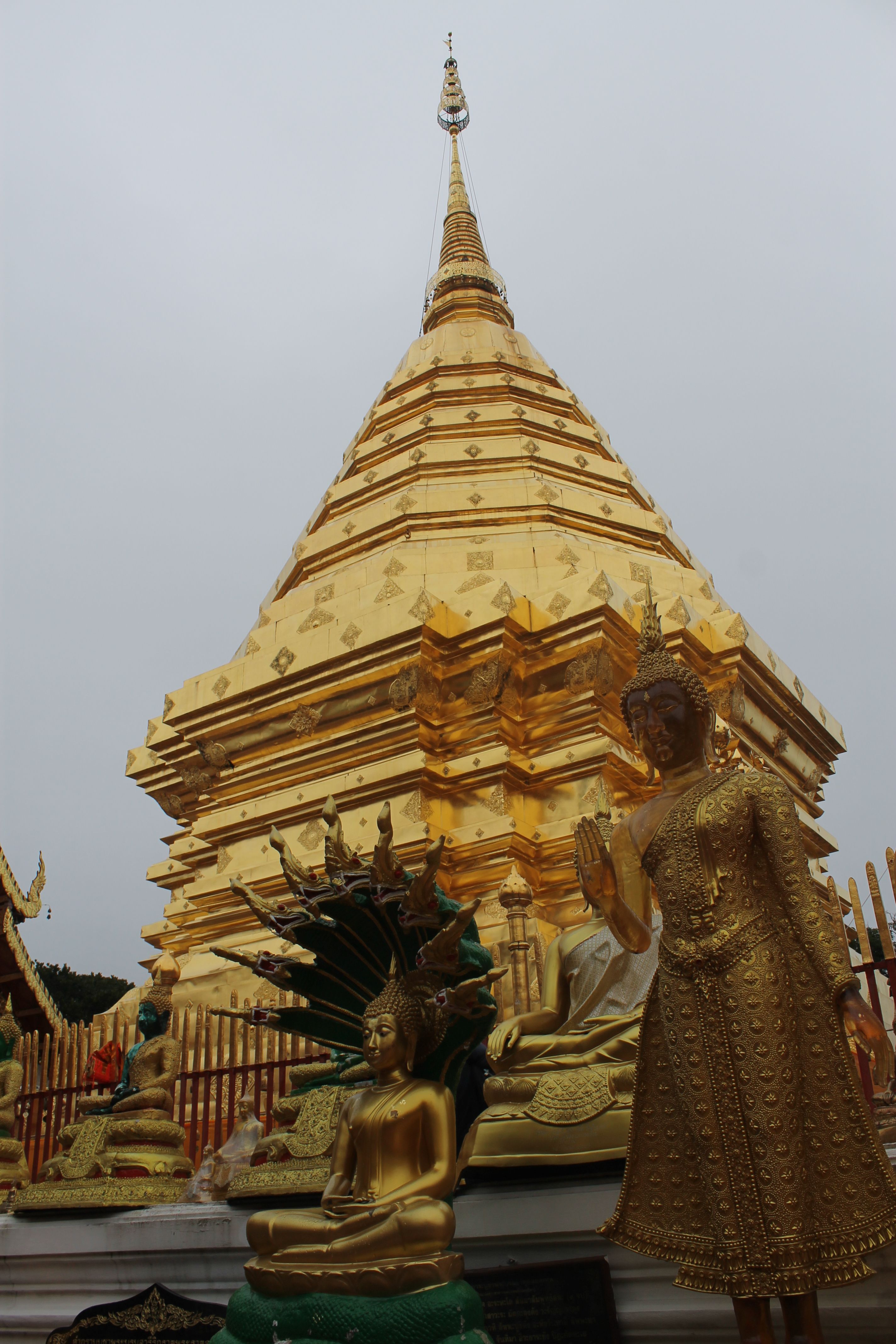 Not enough yet though. On our way back to our hostels we stopped at the 'Maya Mall' which got a movie theatre on the fifth floor. We all got tickets for Star Wars at 7.30 pm. We returned the bikes at the Dozy, Julia and I moved to our new hostel, got all set up and ready and then we met again to go to the movies together. It was really good and the theatre in the mall was quite nice. Weird thing though, I think I have already mentioned the Thai's being really close to the king and having signs and pictures of him everywhere. So as we were sitting in te cinema waiting for the commercials to be over, all of the sudden this Thai music came up and a picture of the king and they all started praying before watching the movie ! We couldn't hold our laugh, but still tried to be quiet and respectful. We were in shock about it I guess, that would have been the last thing that I expected to happen in a movie theatre, but now we know better.
After the movie we went back to the hostel and said goodbye to the boys who will be heading to Pattaya tomorrow.
We will probably fall into bed any minute and I don't want to know how my legs will feel tomorrow !
Talk to you soon and a great weekend for you all !
Love,
Kathi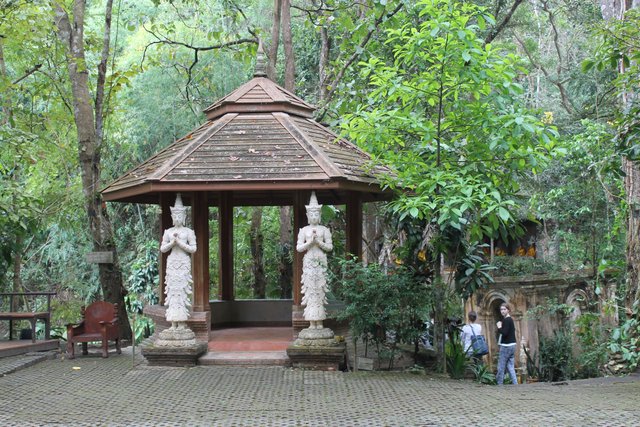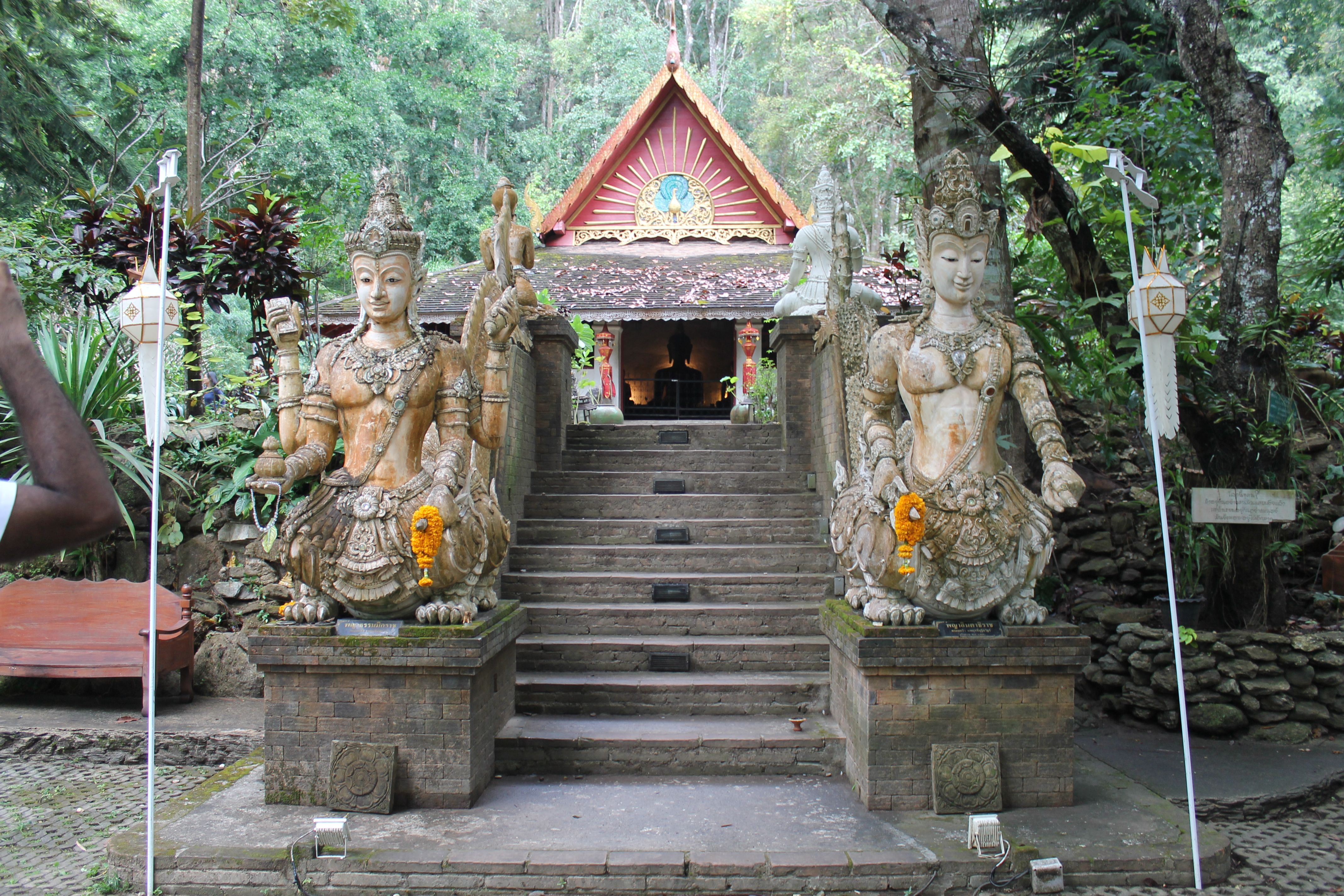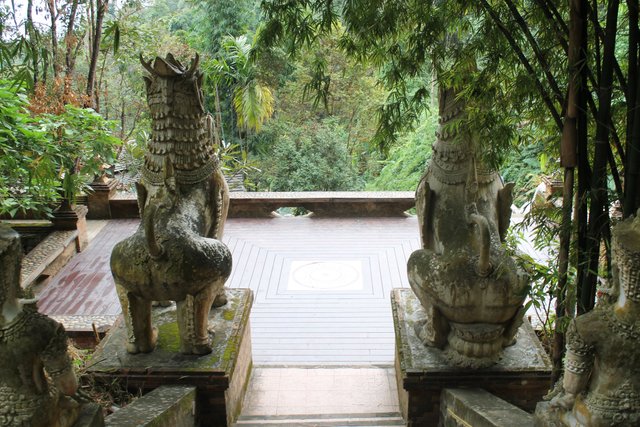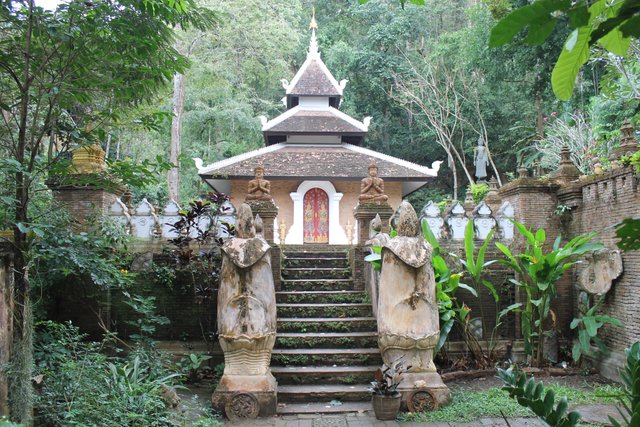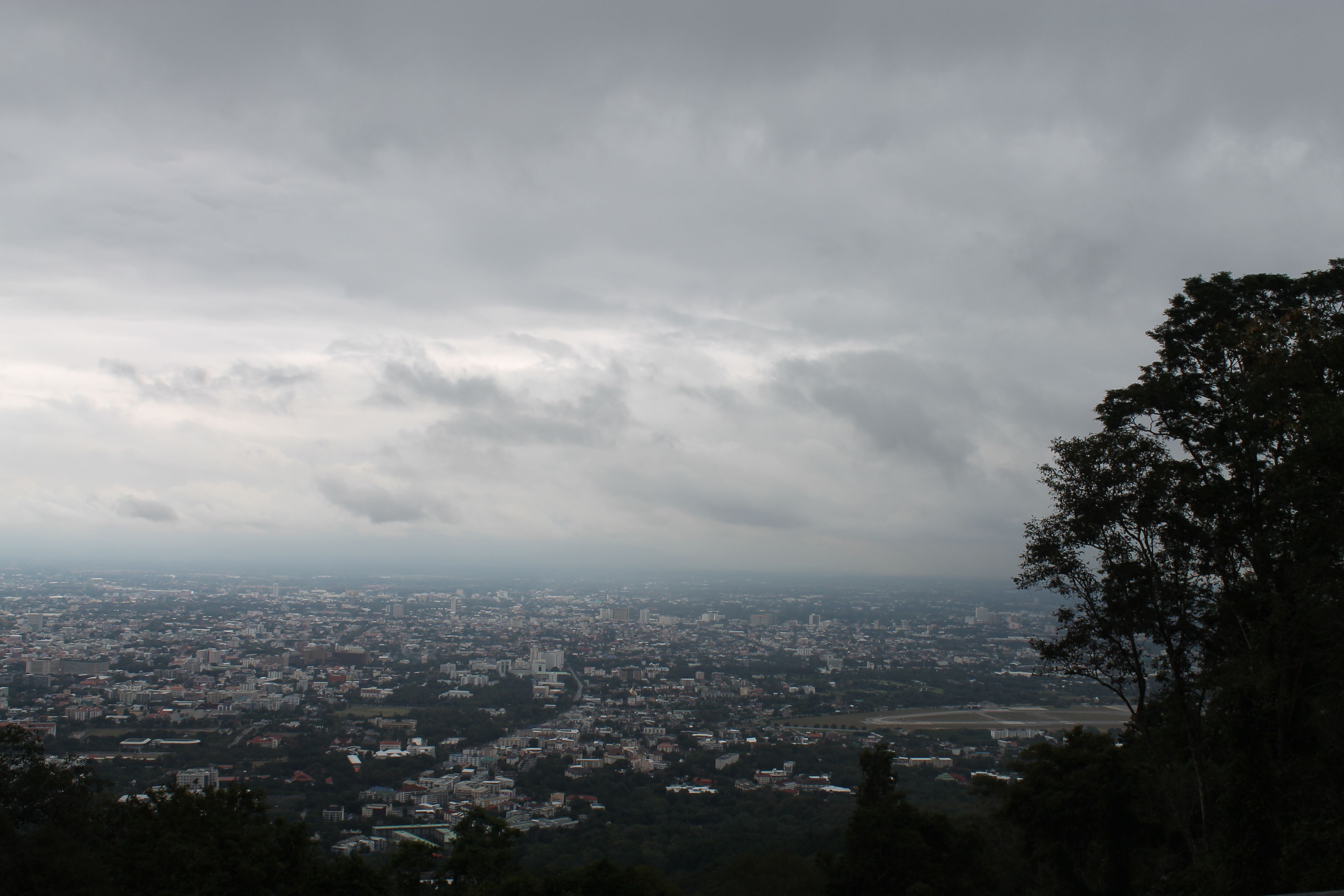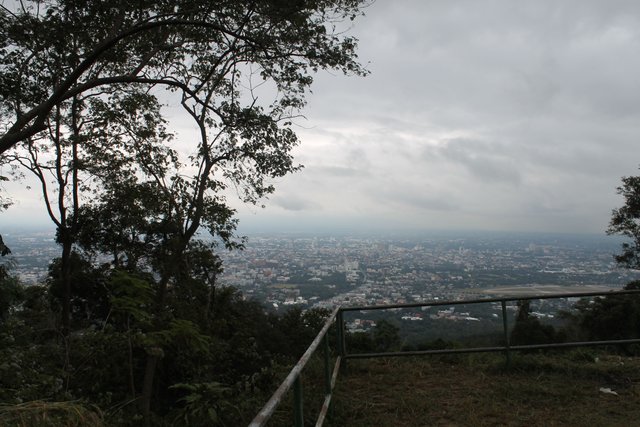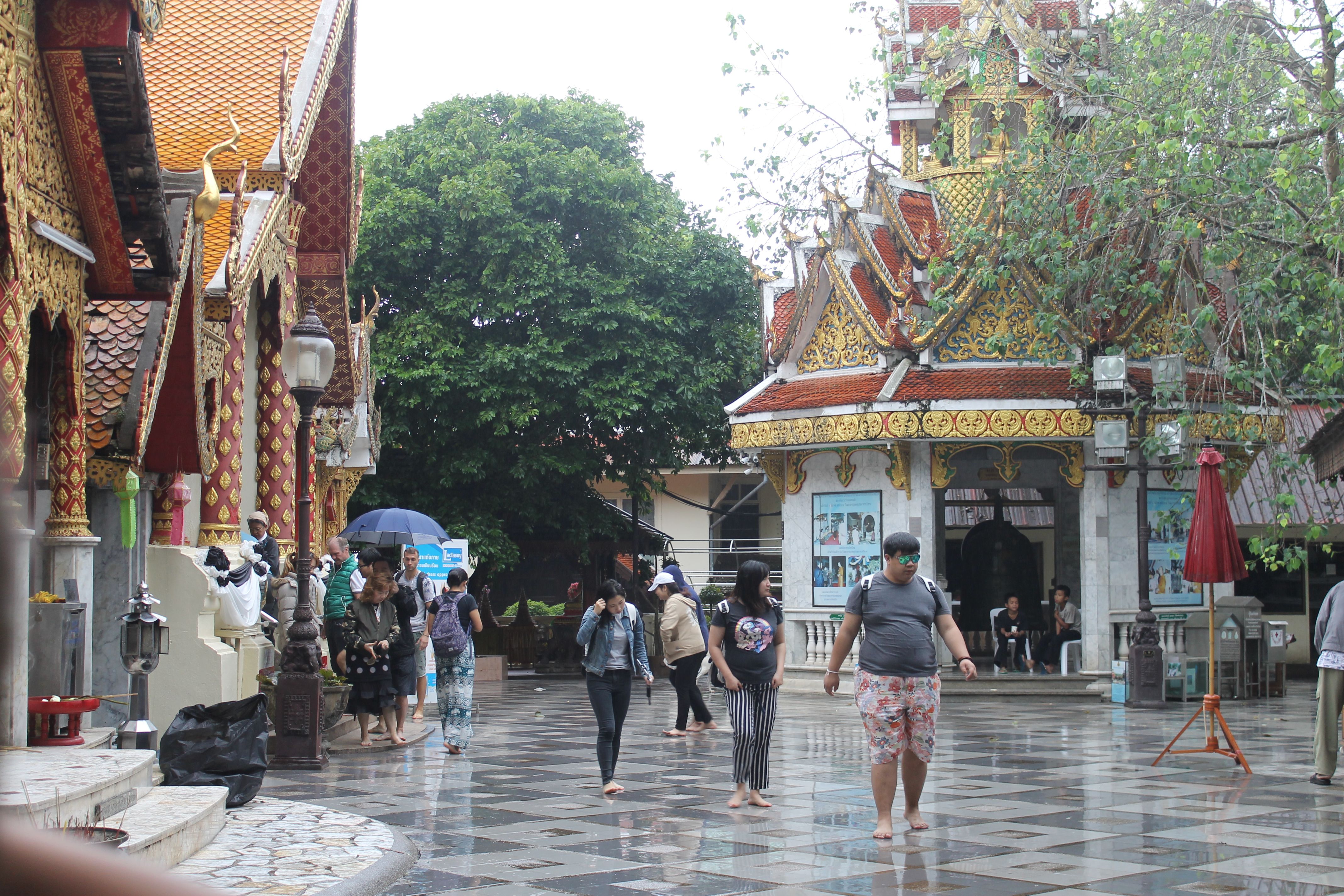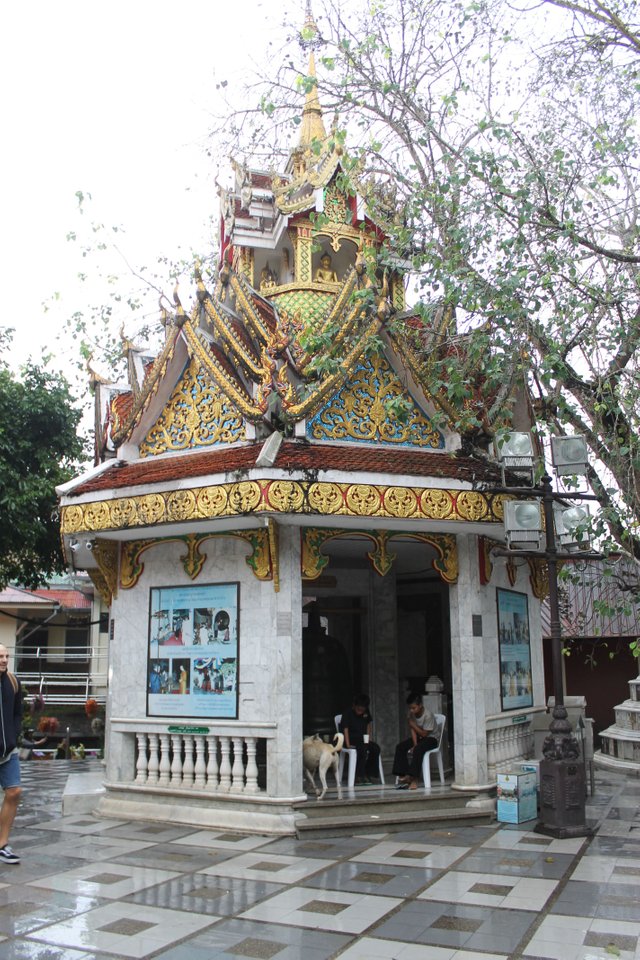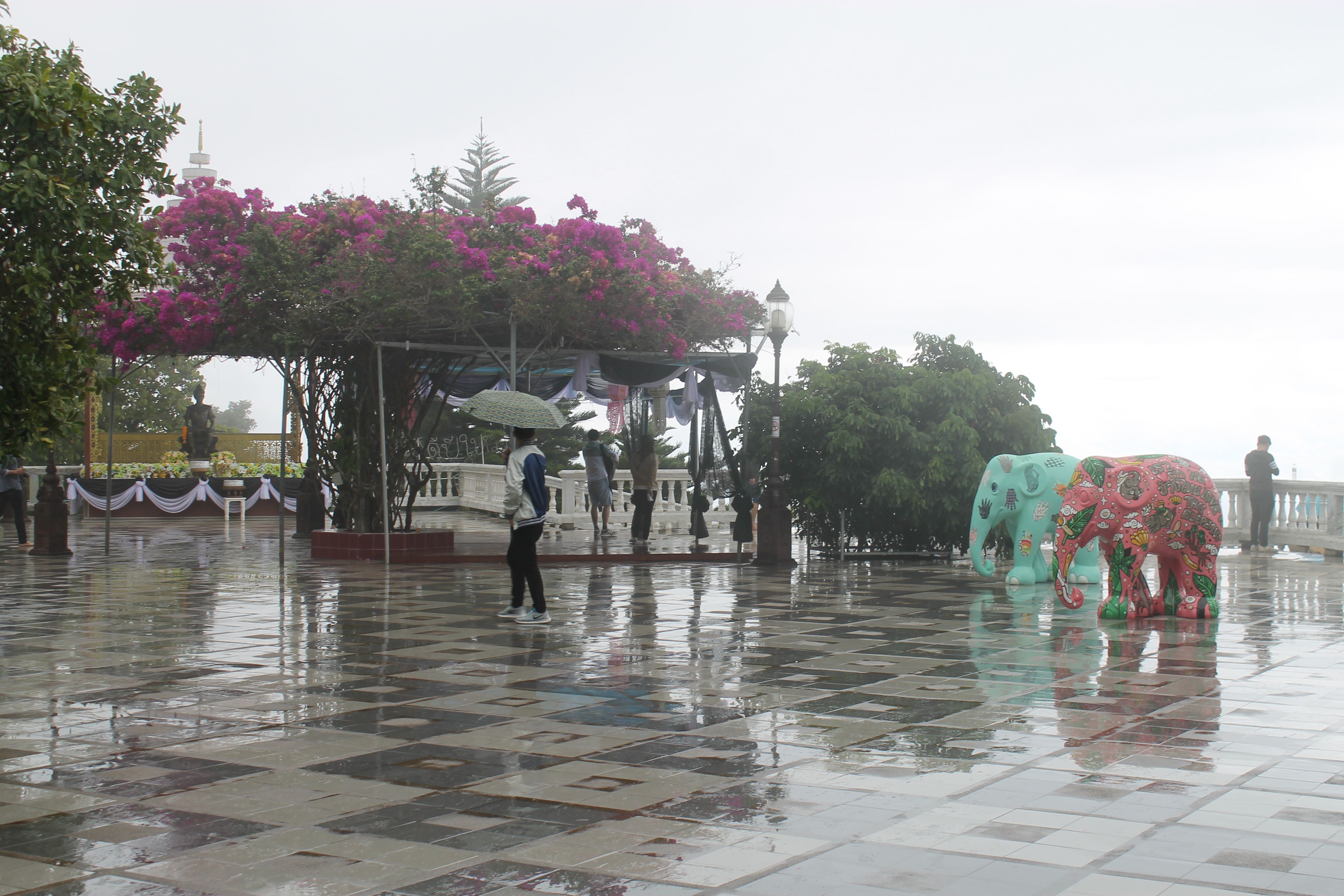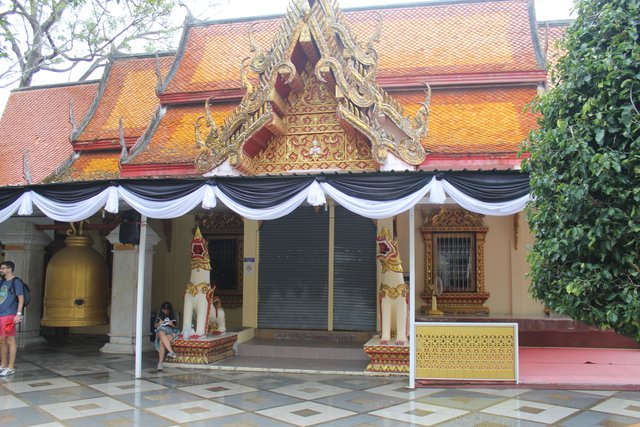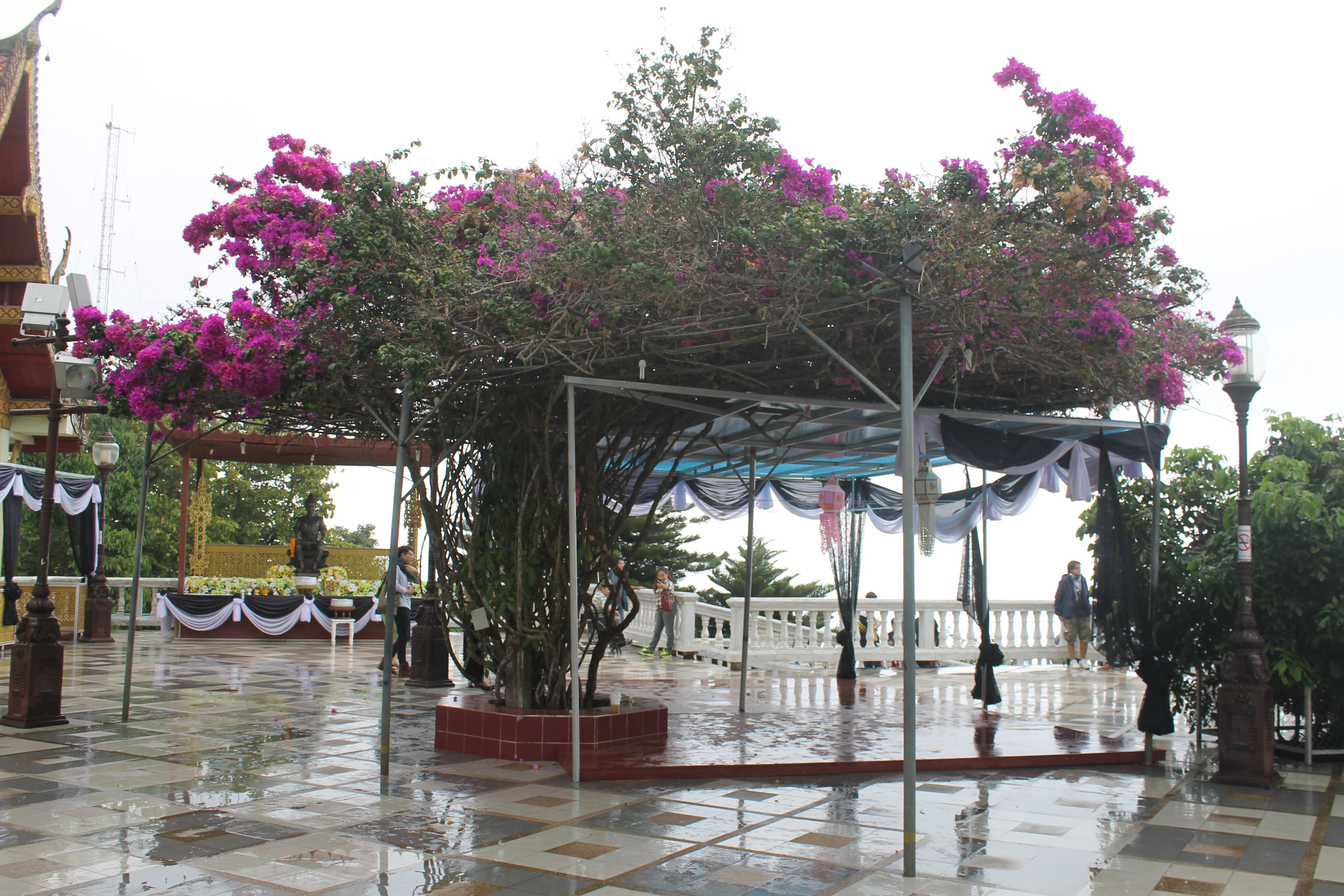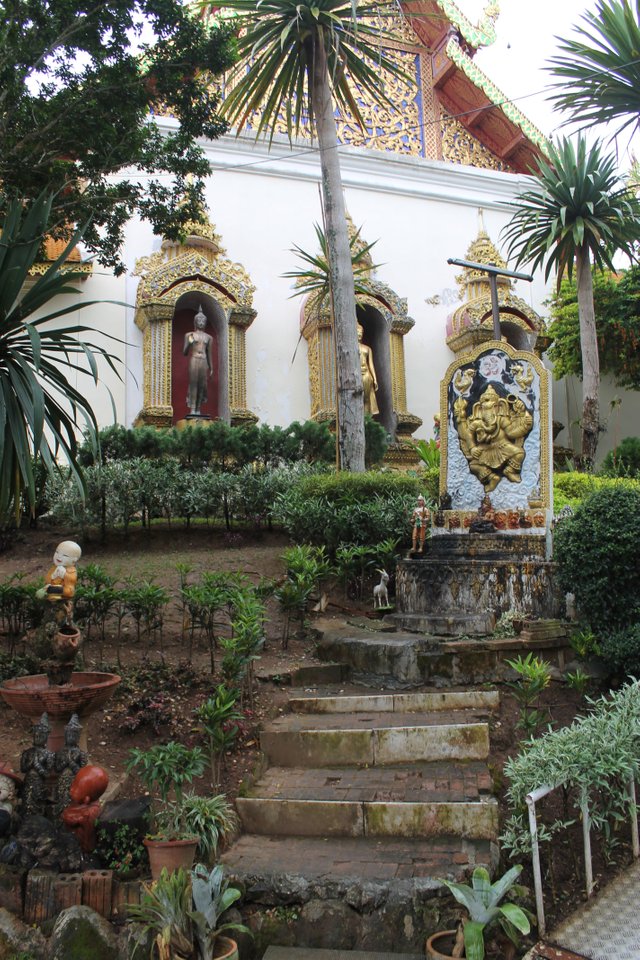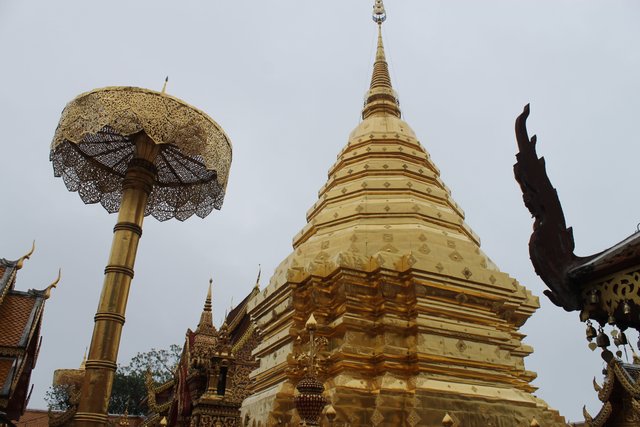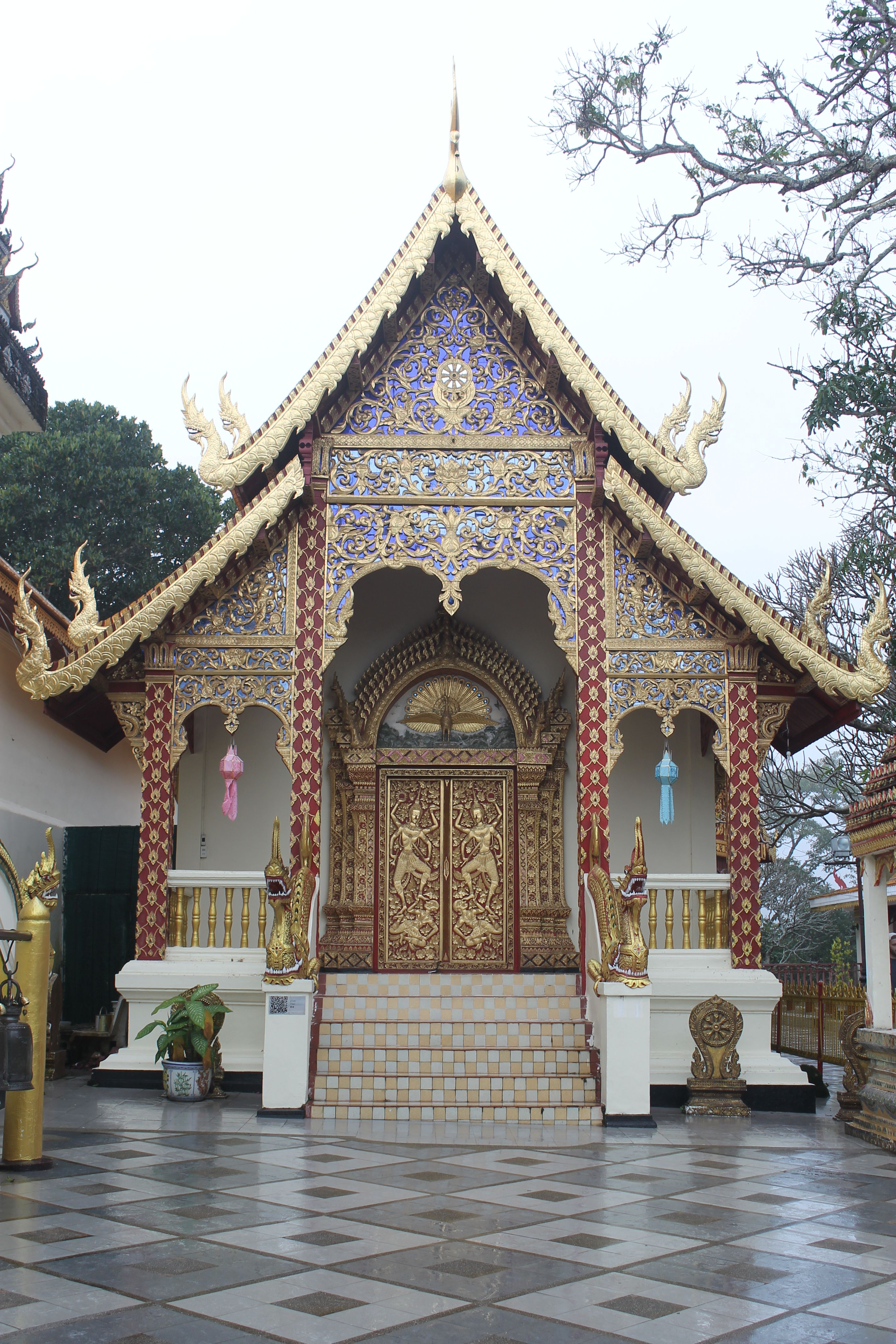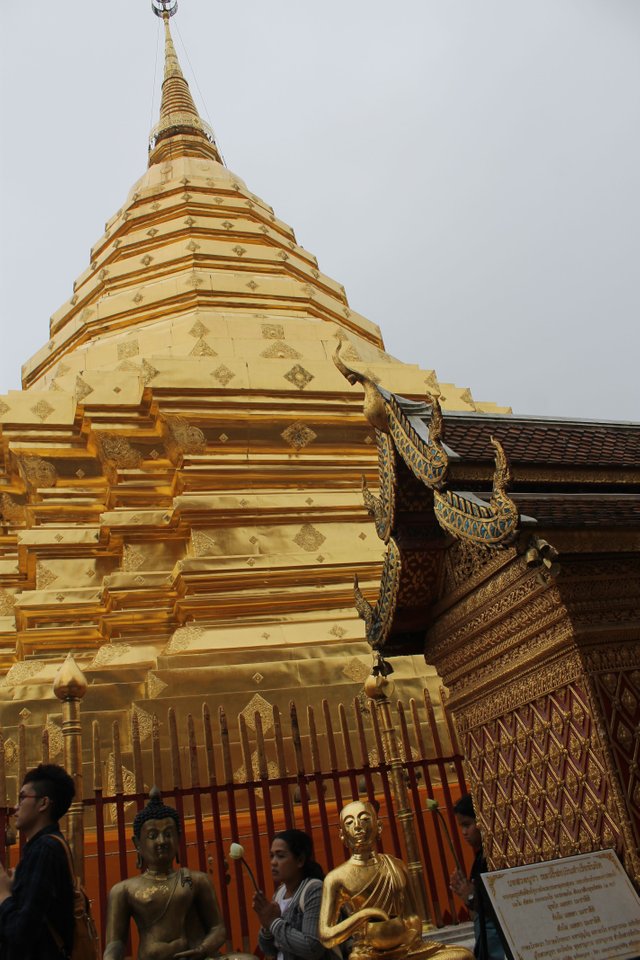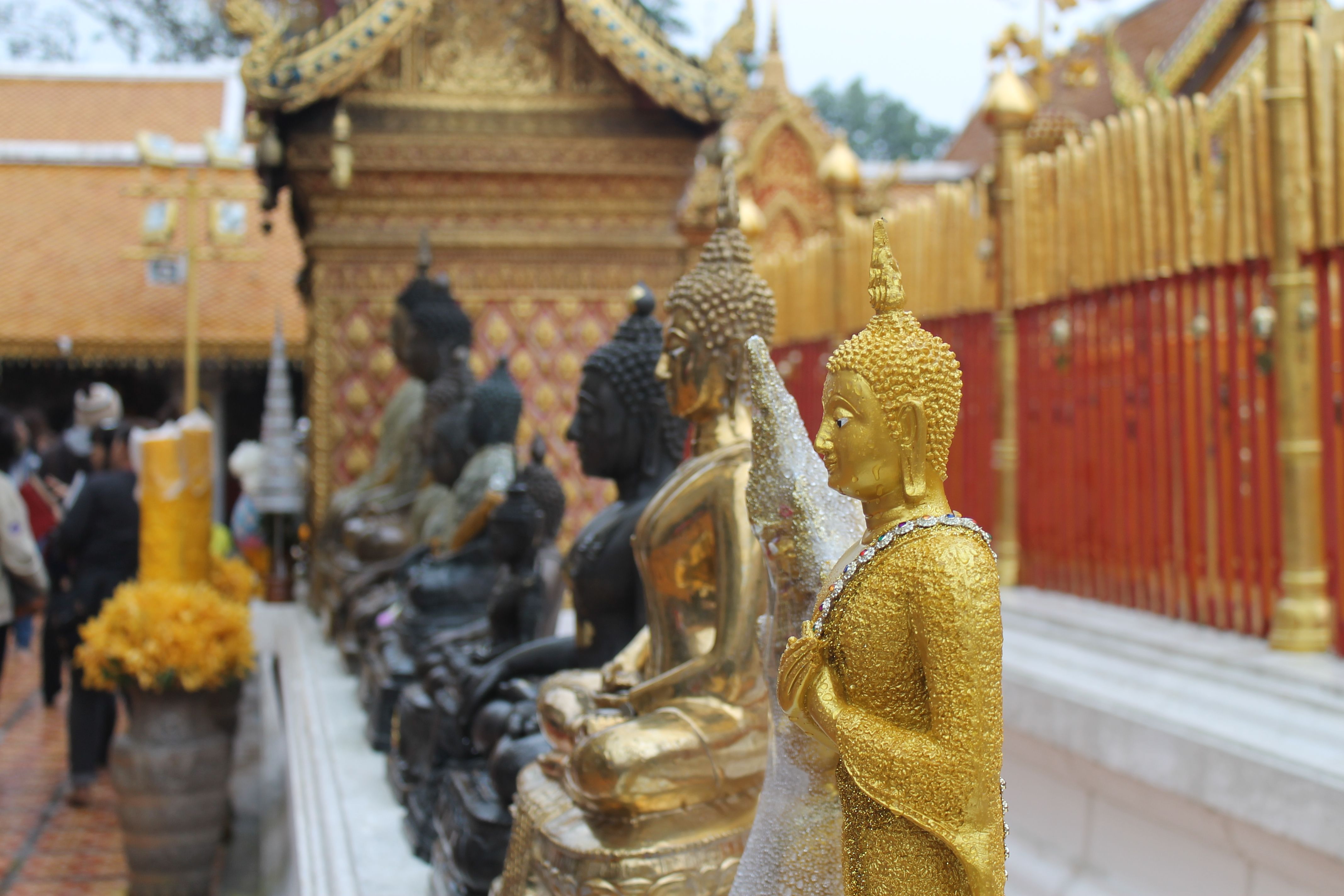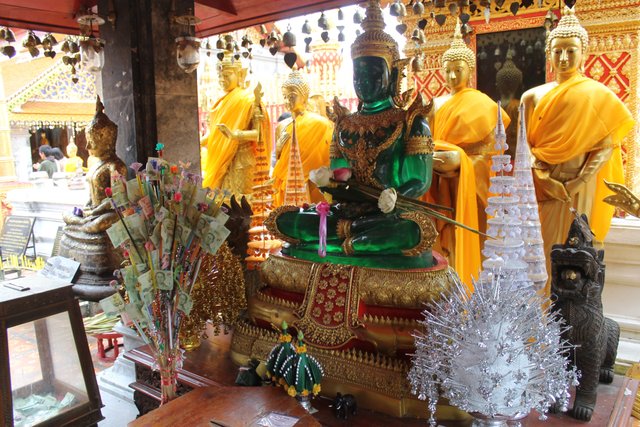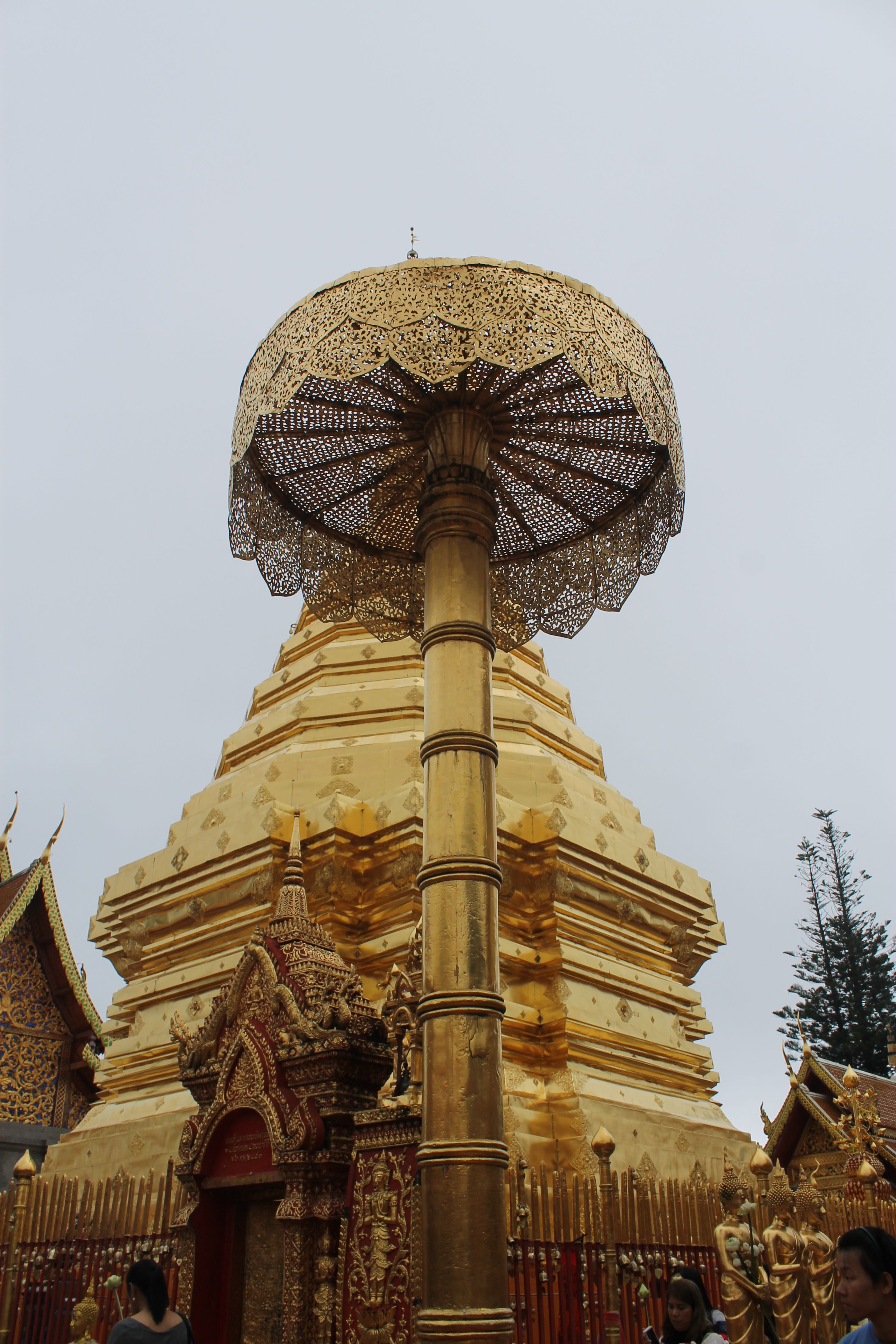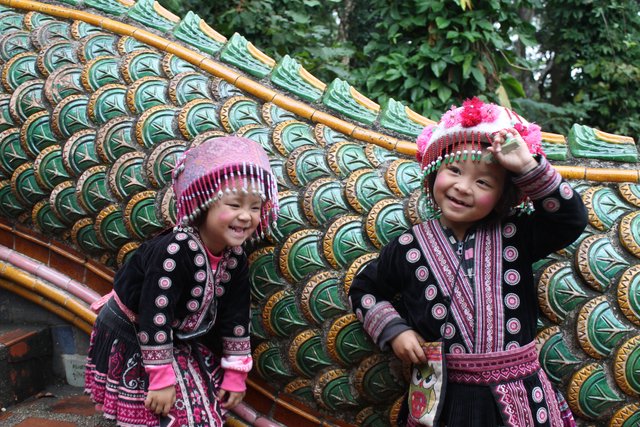 ---
Dear Steemit friends,
Kathi is a friend of mine and currently on her way around the world.
Show her some love: Instagram
If you like this post, please support with an upvote and follow me.
Leave a comment to let her know what you think about her journey.
All the best,
BigBoy.