On Detours with Kathi #006: Underwater World & Floating Market - Pattaya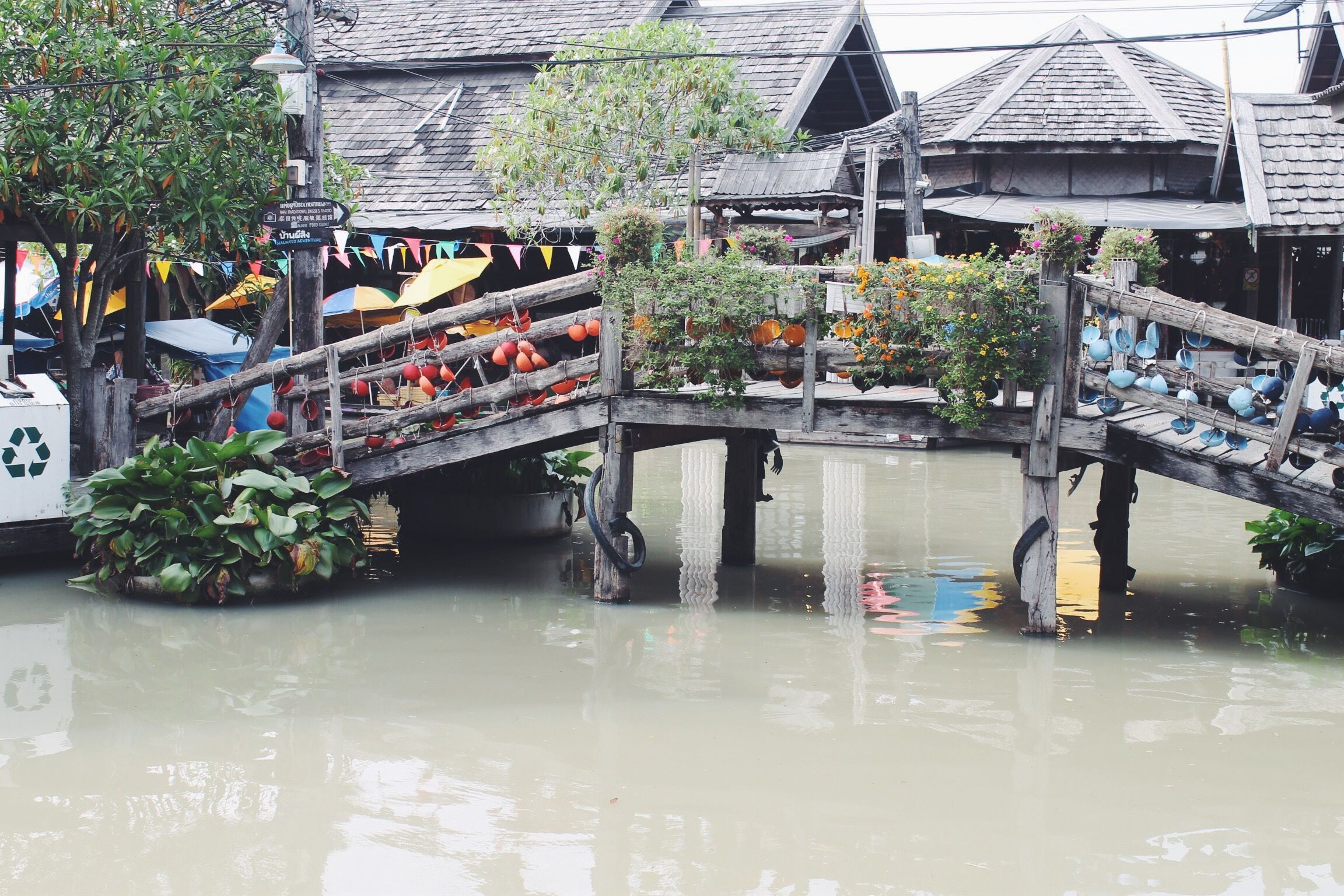 Floating Market - Pattaya
For a change we tried to get out of bed early to get our plans done within the day. After having a really good breakfast in our hostel restaurant we got ready. Out on the street we met a cute american couple and had a little chat with them while waiting for the man renting scooters.
Our plan was to go to the Underwater World in Pattaya and to go visit the floating markt after. Too bad he wouldn't rent us one because we never rode one before so he was scared to give it to us. All motorbike taxis we stopped wouldn't take us either because it was a too long ride for them there and back. This weird looking lady who was trying to sell beach activities offered to take us to the Underwater World.
Well, sitting in her car we again realized how crazy Thai people are. Her windshield was totally broken, but she fixed it herself by glueing thai pennys on the glass along the crack, haha ! She actually took us there safely though.
For entrance we paid 500 thb each and I highly recommend not to go there. In advance we checked their website and contacted them because they offer to go diving with sharks and rays in the big aquarium which also costs a lot. Good thing we decided not to do it. Why I don't recommend it ? Well, here is the thing: You pay 500 thb for entrance and then enter through a welcome hall with some little aquariums where you can feed Koi and so on. After that you start going through this tunnel which leads you through the big aquarium with sharks, rays and other fish where they also have set feeding times you can watch. The aquariums only include the animals and rocks. There are no plants, no colors. Everything is just really dark and not nice to look at.
Expecting to be walking through the Underwater World for hours we were literally done after 45 minutes. It is so small ! You keep walking through the tunnel, seeing the same fish over and over, after which you get into a dark room with sparkling aquariums looking at jelly fish and then you get into a jewelry shop, continue through the tunnel again and then you're done. You get back into the welcome hall, but this time you walk in the other direction and have to exit through a souvenir shop. We were so disappointed about the whole thing because we expected so much more of it and actually regret spending so much money for entrance.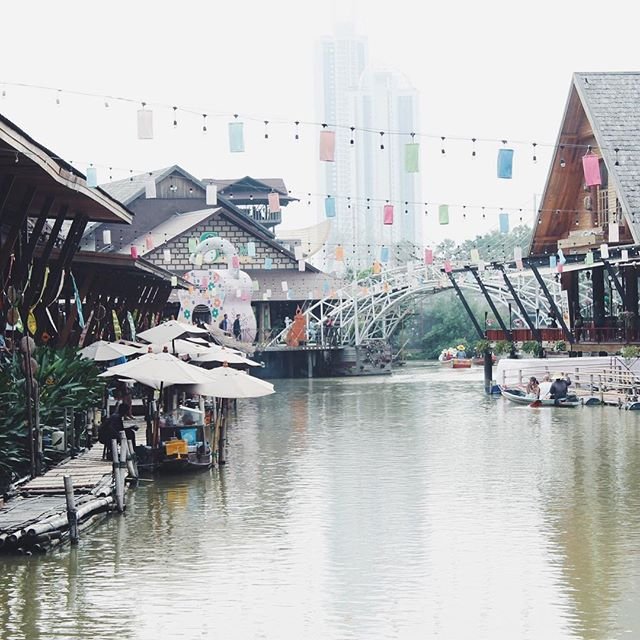 From the Underwater World we wanted to go to the Floating Market which is about 2 km away from the location of the Underwater World. Since we want to save as much money as we can and wanted to explore the surrounding area we decided to walk there. After 45 minutes and a lot of pictures we reached the market and got tickets for 200 thb each. Being really disappointed after the visit at the Underwater World we hoped for something more fun and special.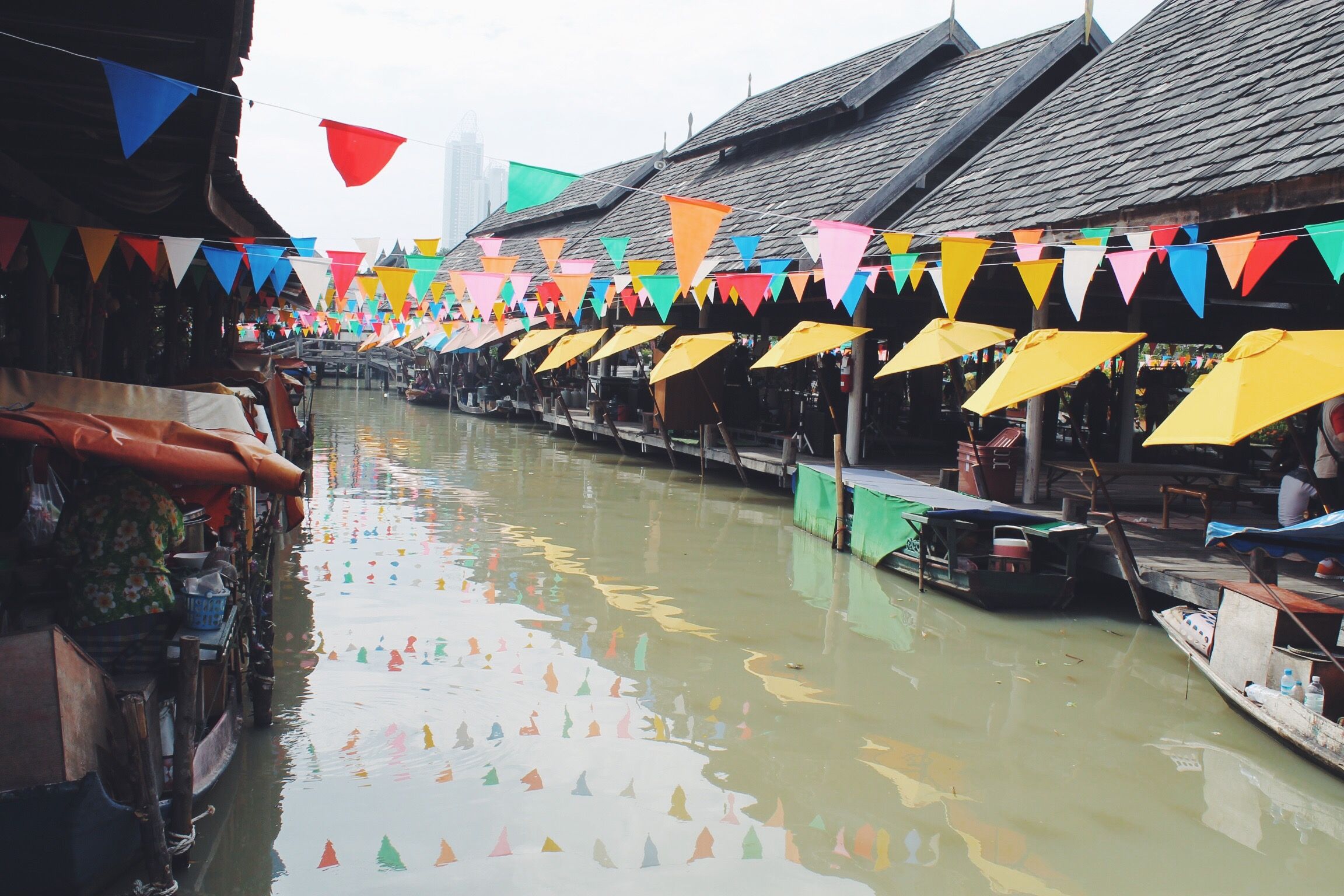 The Floating Market is a huge area in which you either walk on the piers along all kinds of shops with clothes, food, souvenirs and restaurants or you get an extra ticket to get around by boat. We again decided to walk around and explored all the little booths. They also offer massages and the fish spa which I think is probably a funny thing to do, but we haven't done it yet. In case you don't know what that is: All you do is sit on a bench and put your feet in a tank with fish which are supposed eat away the horn skin. Along the piers are a lot of people with their boats in the water cooking food and preparing snacks for the visitors.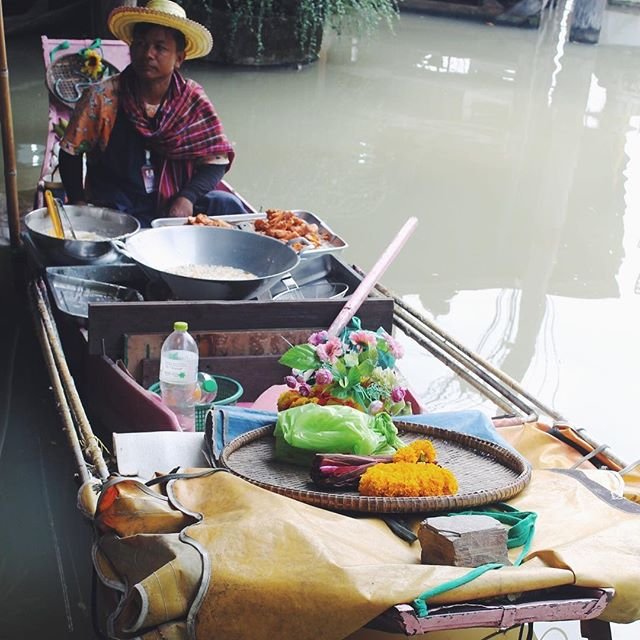 We had a great time at the market and probably spend two or three hours there before we took a taxi back to our hostel. The Floating Market is a really nice attraction in Pattaya which I would recommend to go to and personally would visit again. You meet a lot of foreign and nice people and it's a nice athmosphere to join !
When we got back to our hostel the sun was shining really nice so we just changed and went to the beach to at least hop in the water. For dinner we went to the 'Beer Garden' which is located on the Beach Road right before the Walking Street on the right side. They offer a nice and big menu and while sitting on the pier you can enjoy a nice view on the beach and all the boats in the water.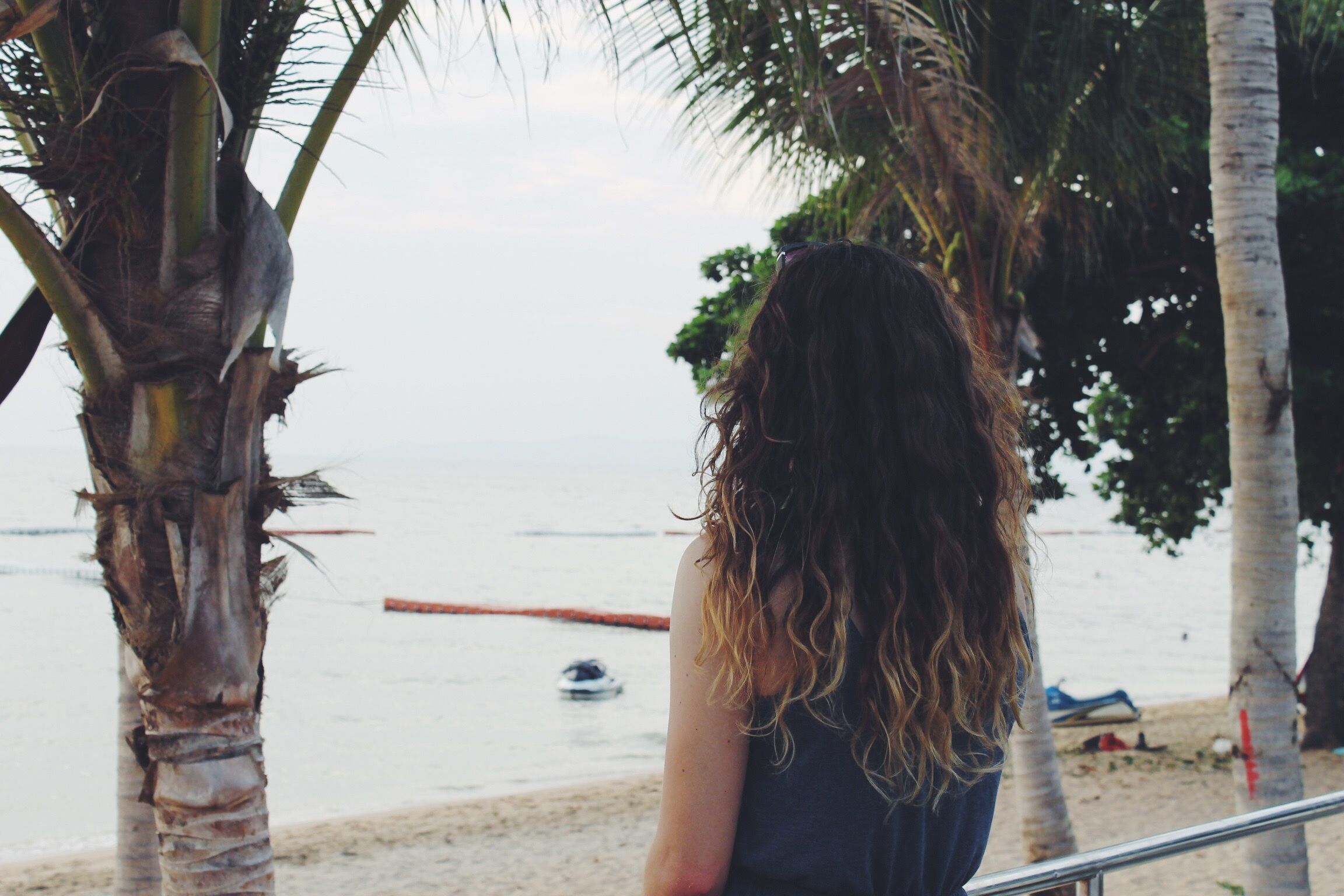 If you have any questions about locations, hostels, food or whatever leave a comment and ask us anything you like !
Until then, be ready for new posts, pictures and adventures.
Love,
Kathi
---
Dear Steemit friends,
Kathi is a friend of mine and currently on her way around the world.
Show her some love: Instagram
If you like this post, please support with an upvote and follow me.
Leave a comment to let her know what you think about her journey.
All the best,
BigBoy.