Zion National Park in Winter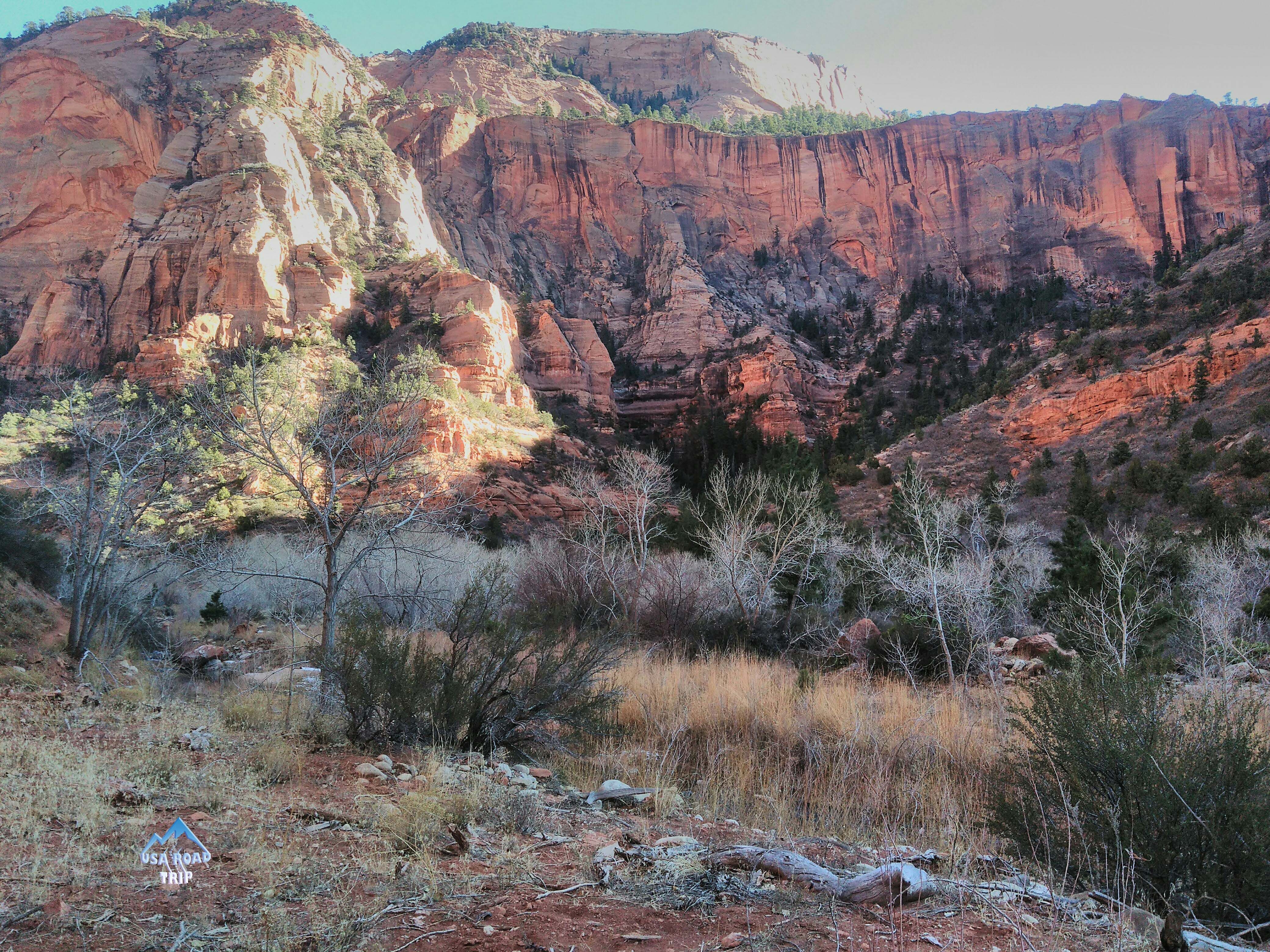 Since I won the Wave Lottery only for Monday, I had two days to spare in the area. I've already had a day in Grand Staircase-Escalante National Monument which is the closest place to go. I decided to spend my time in Zion National Park. I was told that it is one of the most beautiful parks. The exciting part of it, for me, was the Angels Landing trail. It was supposed to be very dangerous and adrenaline-full experience. I am a little bit spoiled speaking of treks and maybe I've been to way too many of those. So, I didn't find it so intriguing in the end. Definitely worth it, though. Just don't expect a life-endangering experience. I did one more trek in Zion and you can find below the pictures of the two.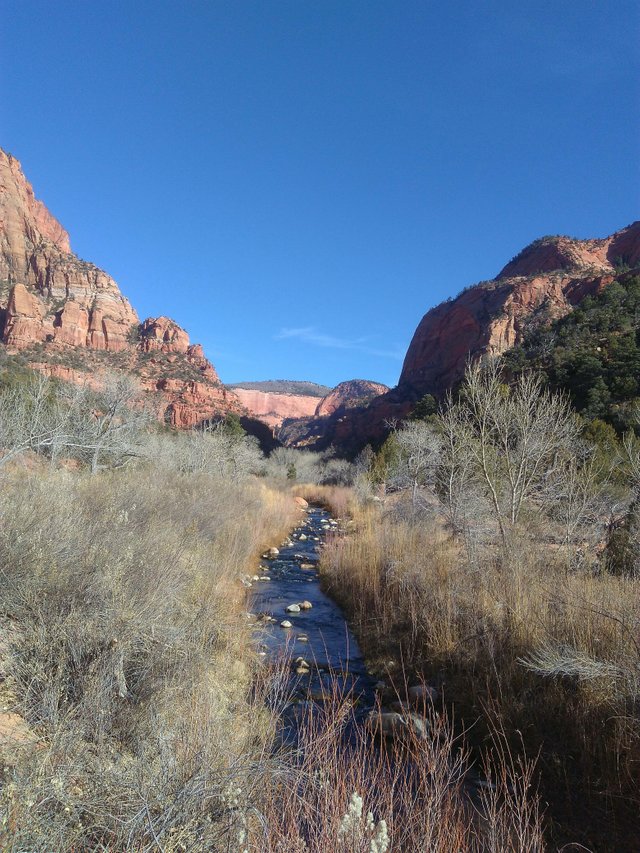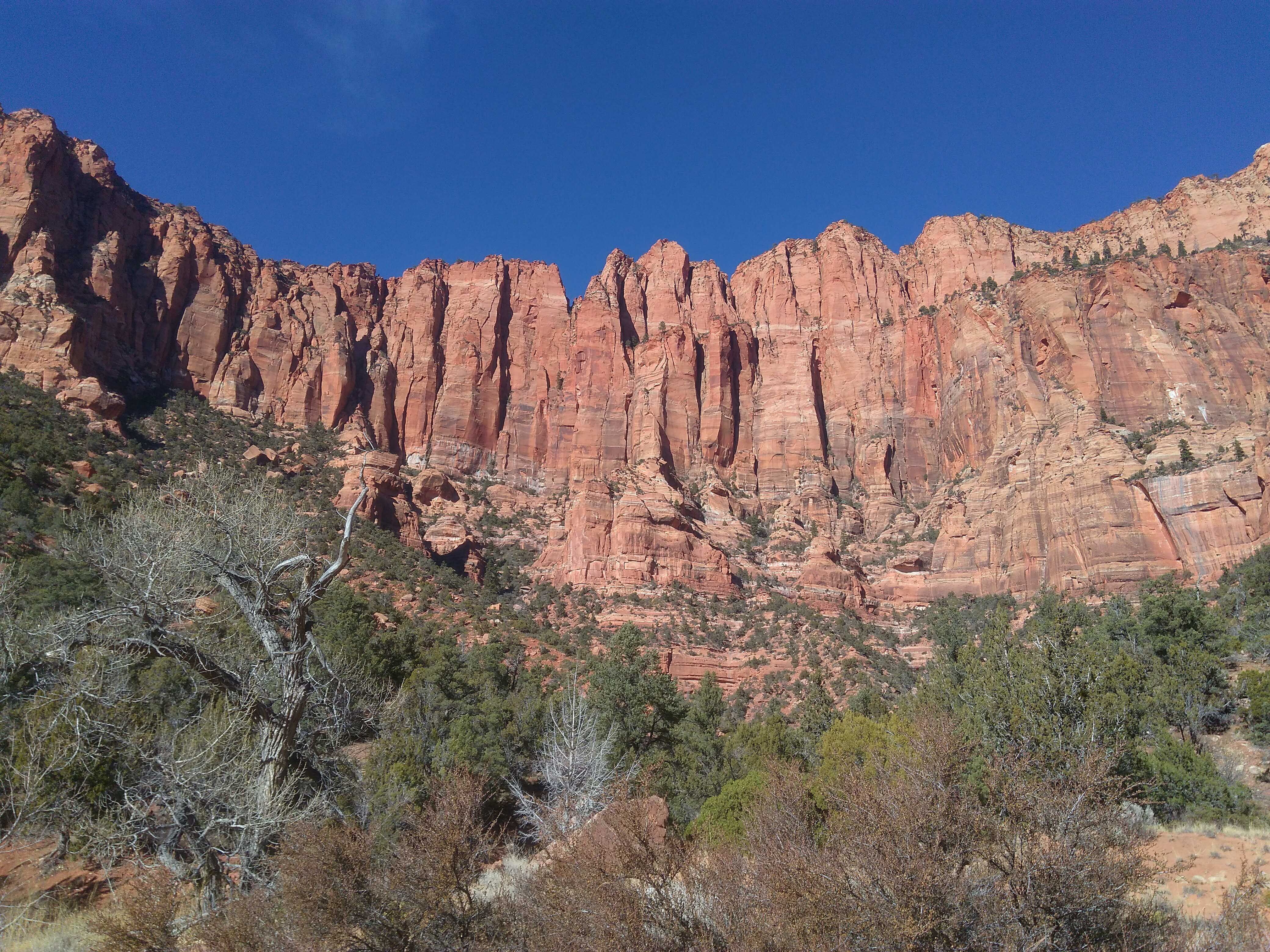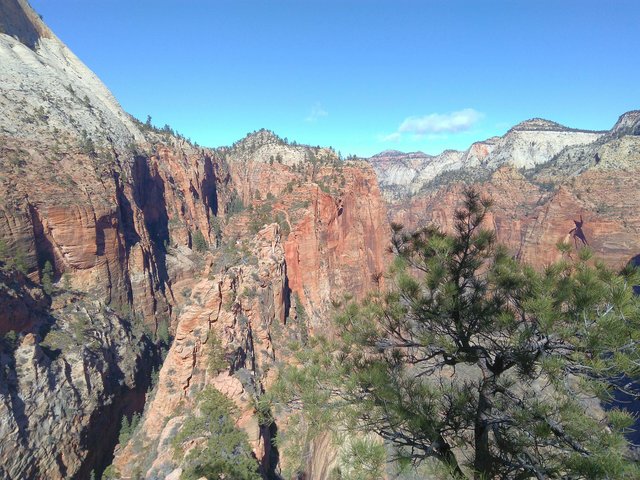 Winter in Zion is beautiful. The roads were open and in good condition in January. Still, it was really cold and you should be very careful to not step on the ice. There was a huge frozen lake somewhere on the road and after a bit of hesitation, I decided to try to walk on it.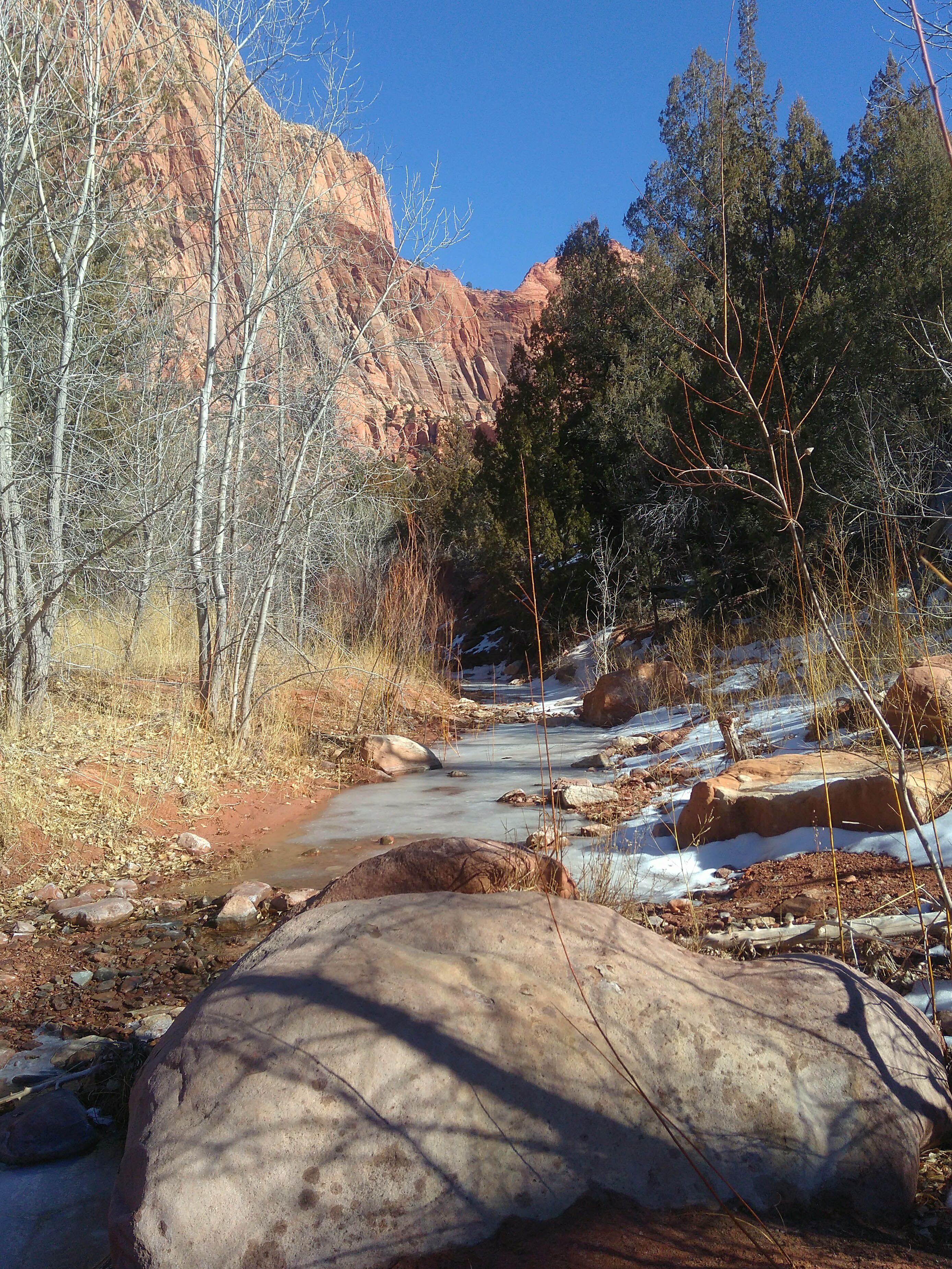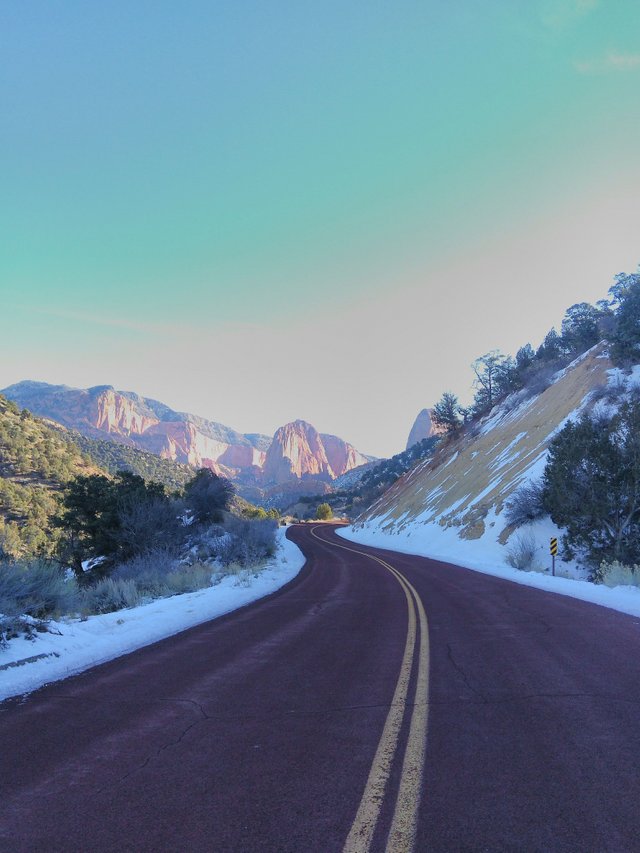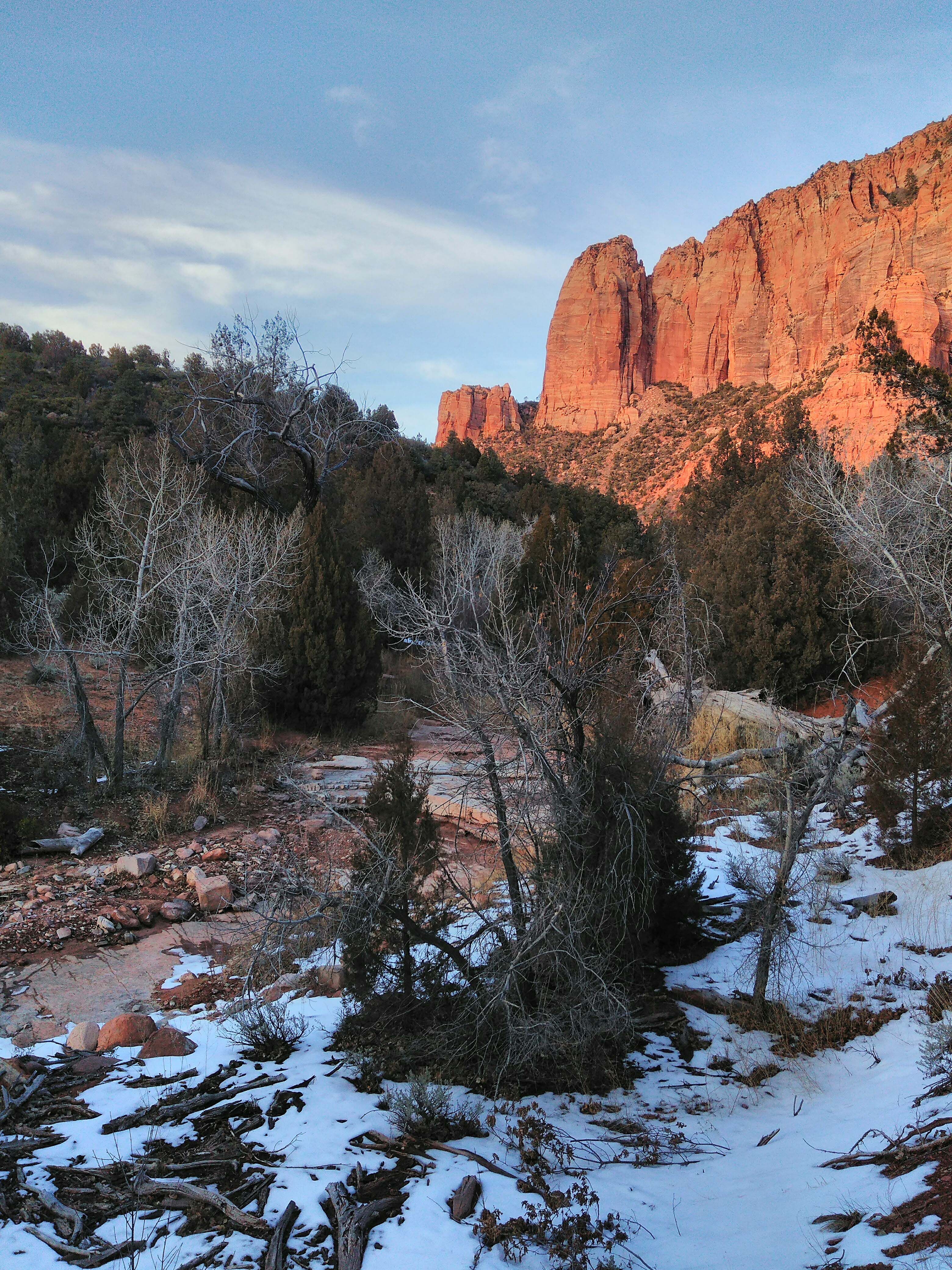 A car of teenagers stopped close by and after I've seen them walking on the ice, I took my bear and made a quick circle on the lake.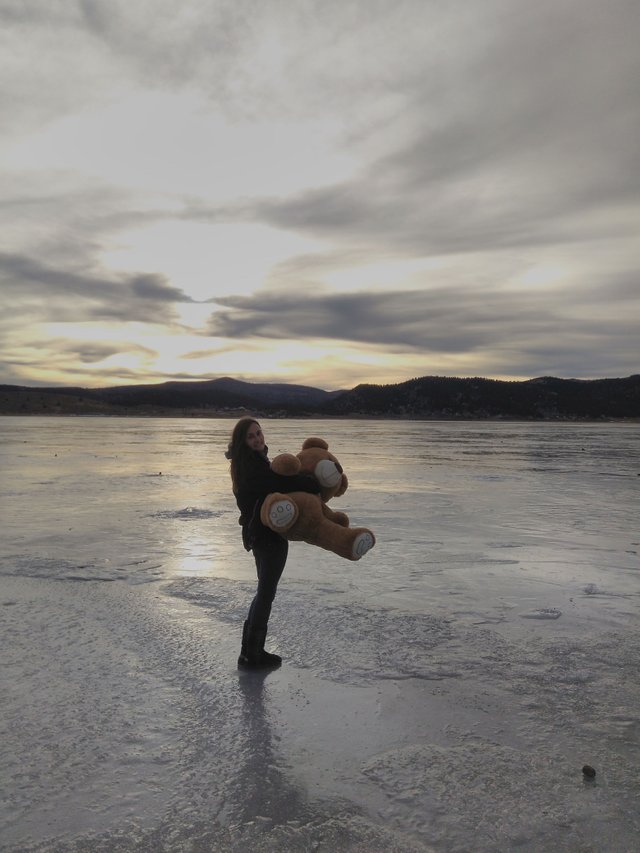 The Angels Landing Trail is 4.1 miles long. It can be completed for about 4-5 hours. It starts with a paved road. The last half mile follows a steep and narrow ridge. The trail is well maintained and in my point of view secure.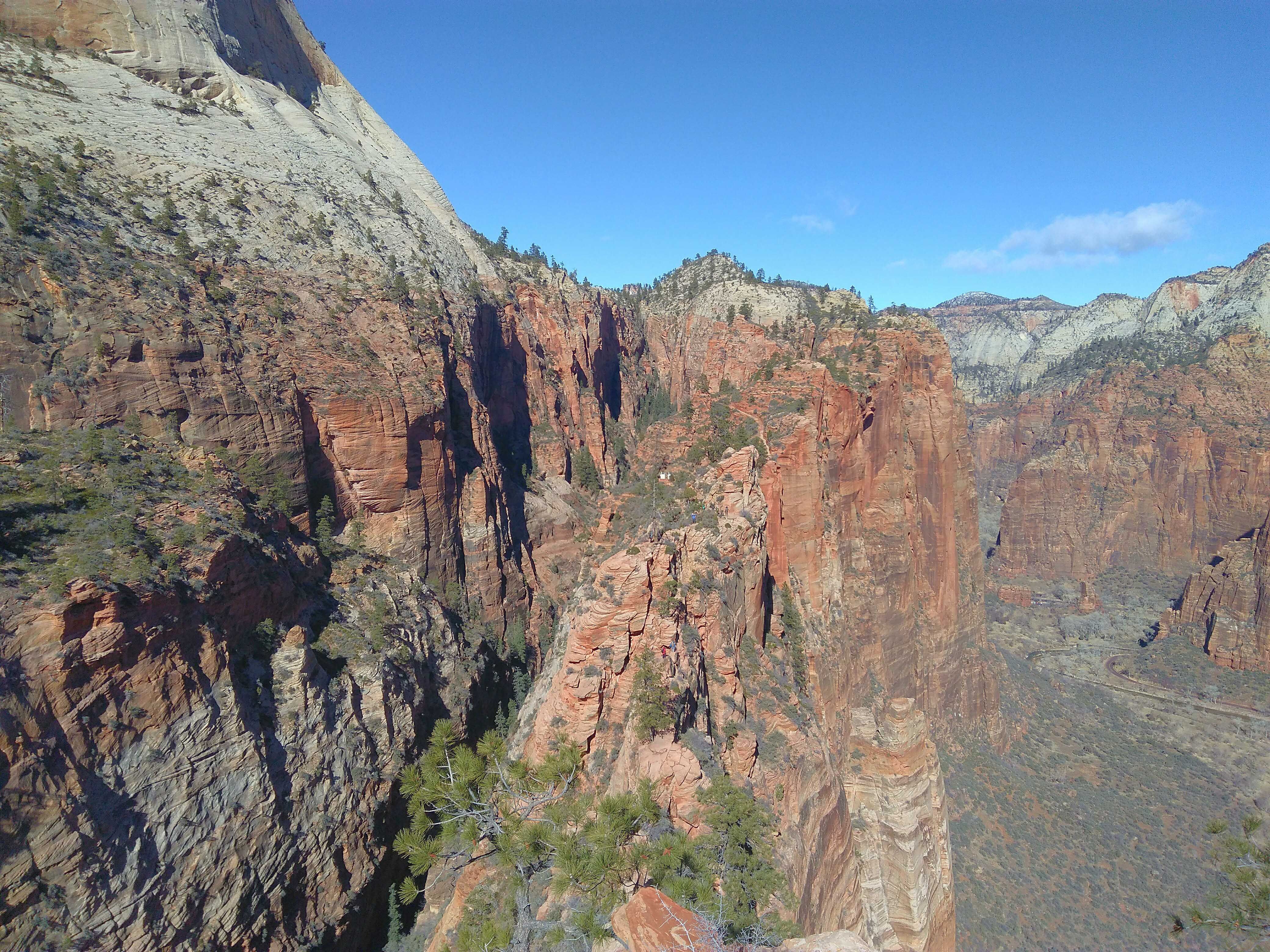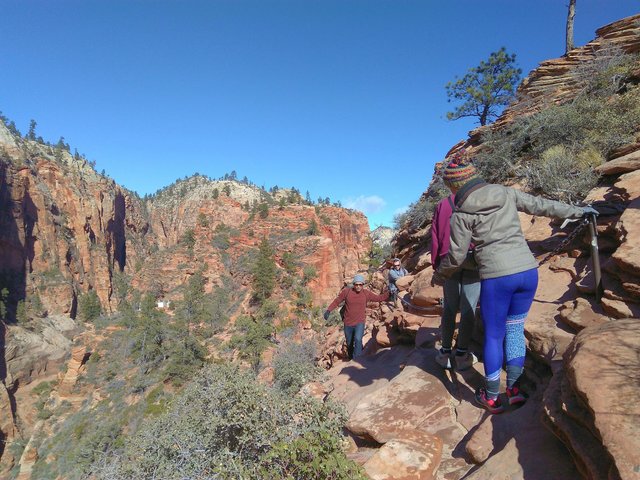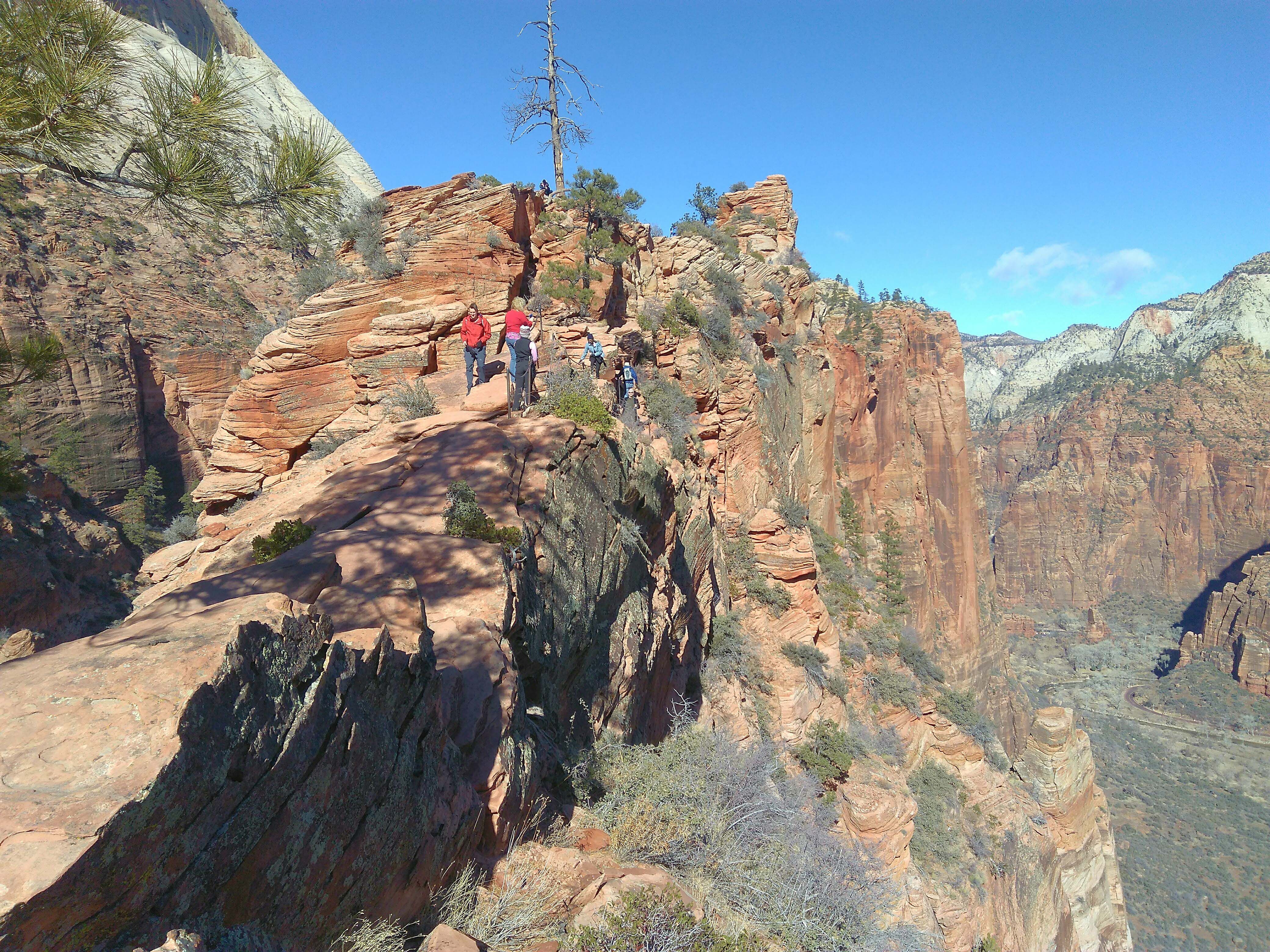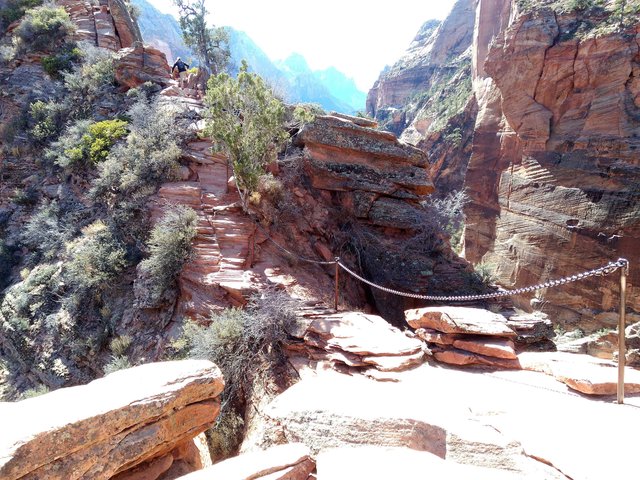 Just don't try anything stupid and you will be fine. I read it gets crowded in summer, but in January it was fine. There were less than 50 people along the trail.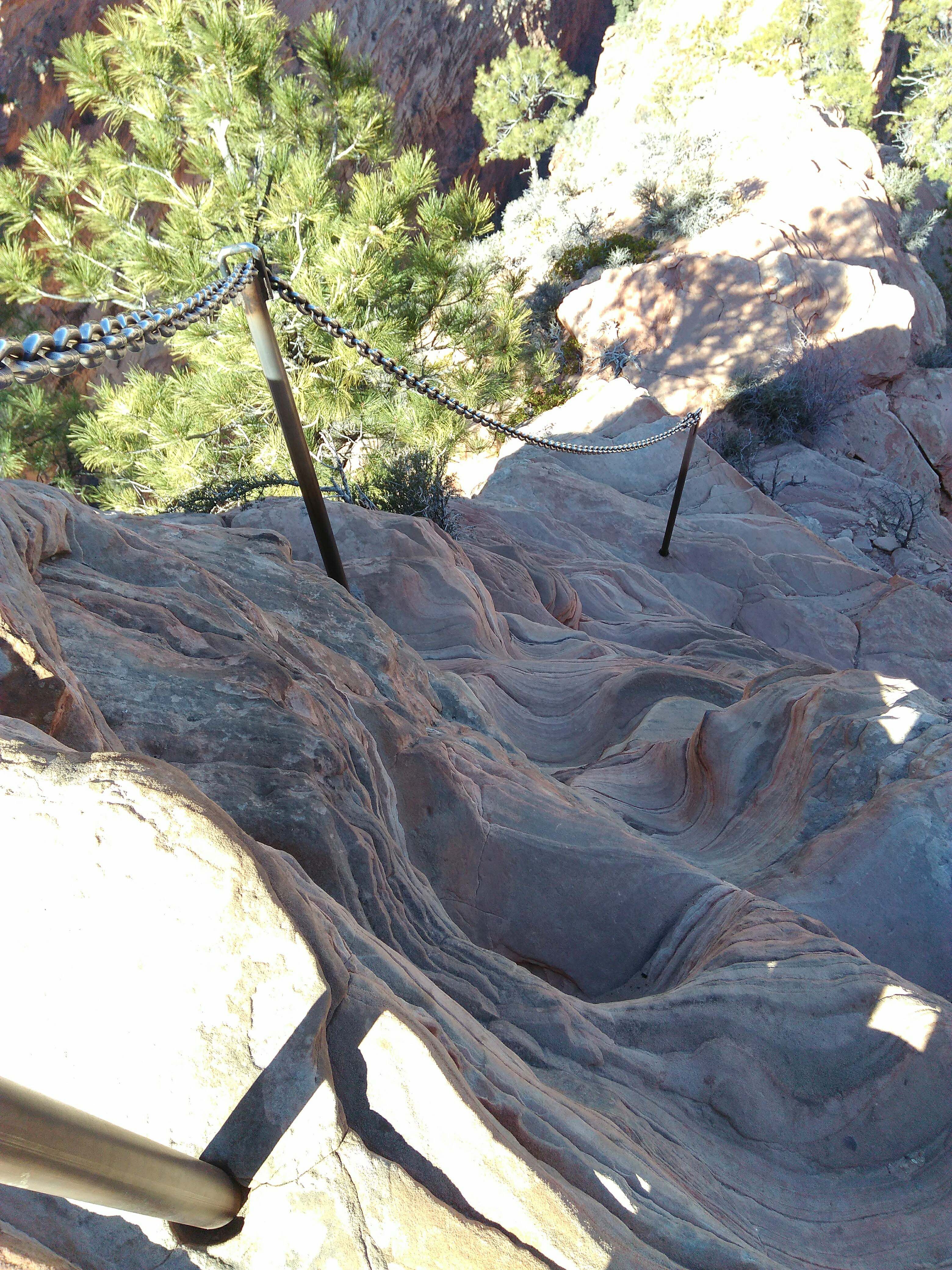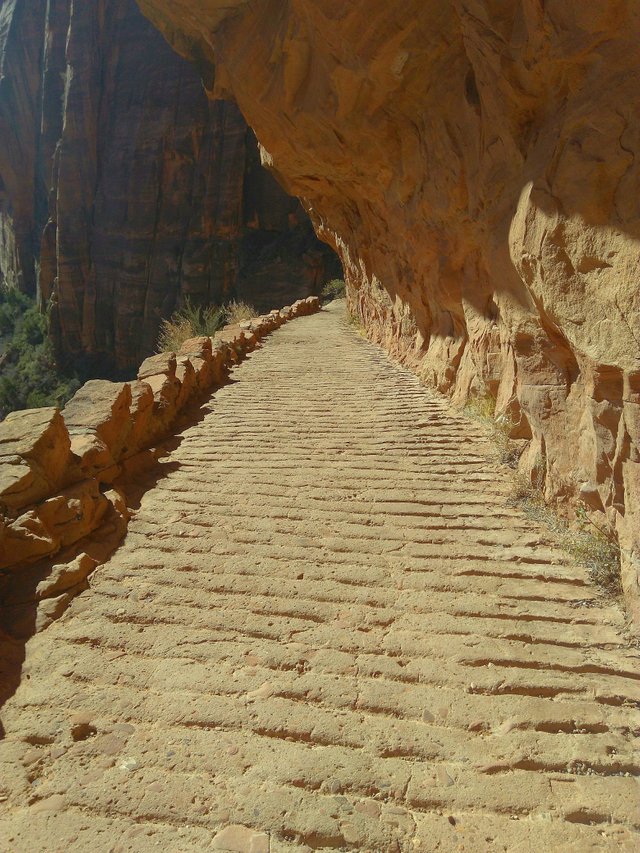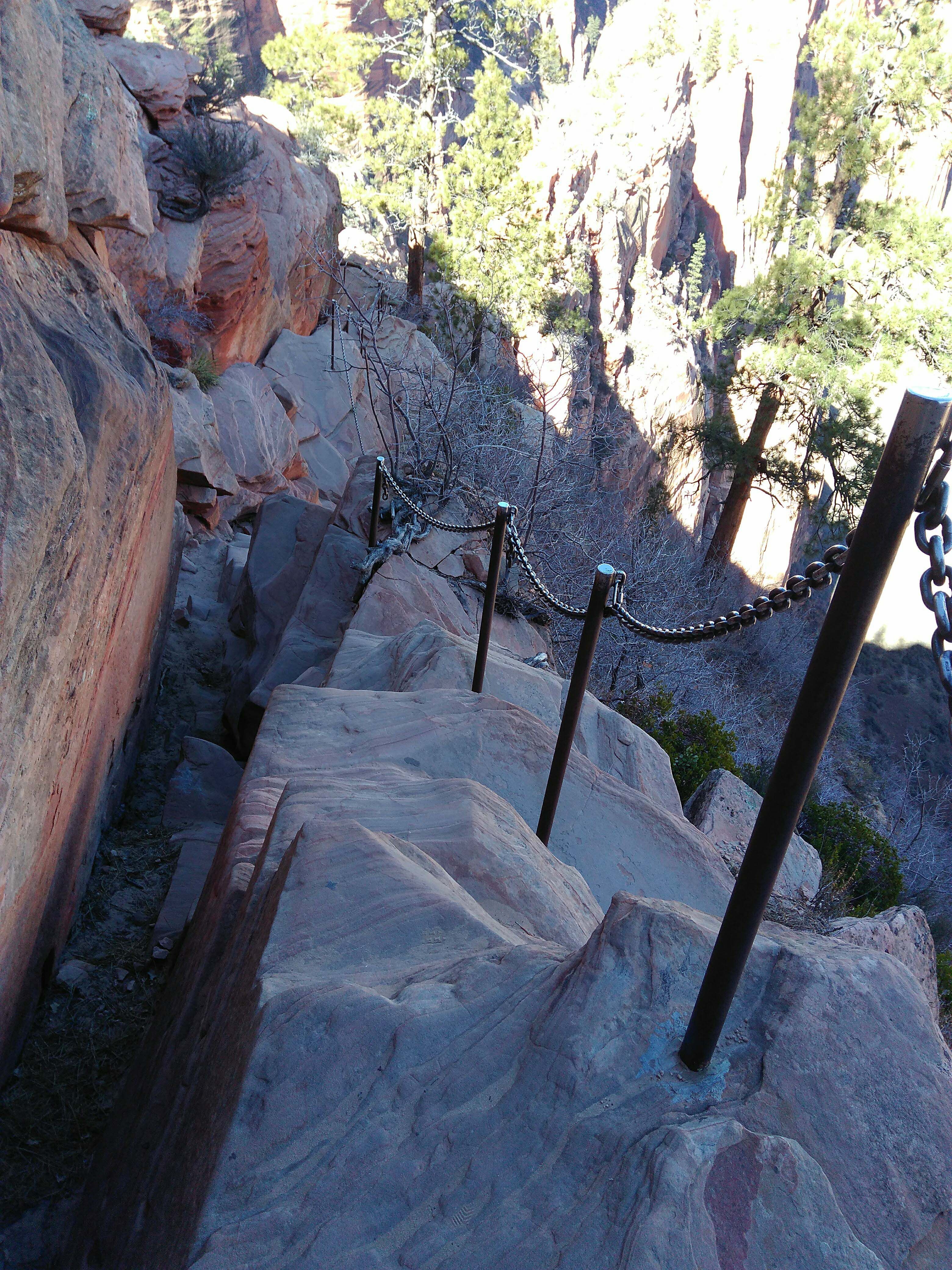 More people were on the road taking pictures of the Mule Deer. I had to stop and make some as well. I tried not to disturb them, so the shots are not the best quality. The animals were feeling quite comfortable with the humans. I believe they get a lot of attention.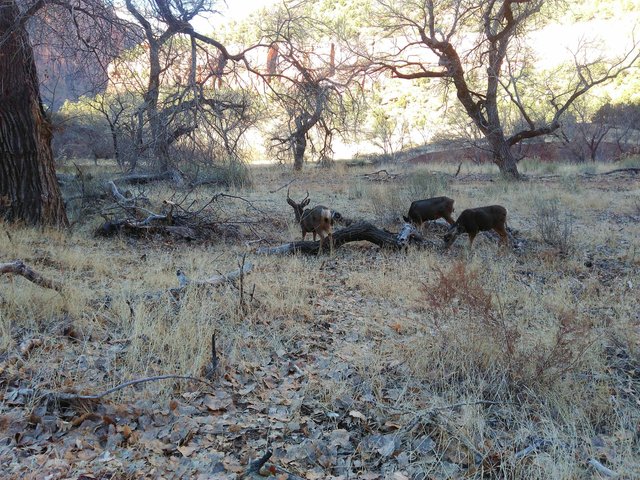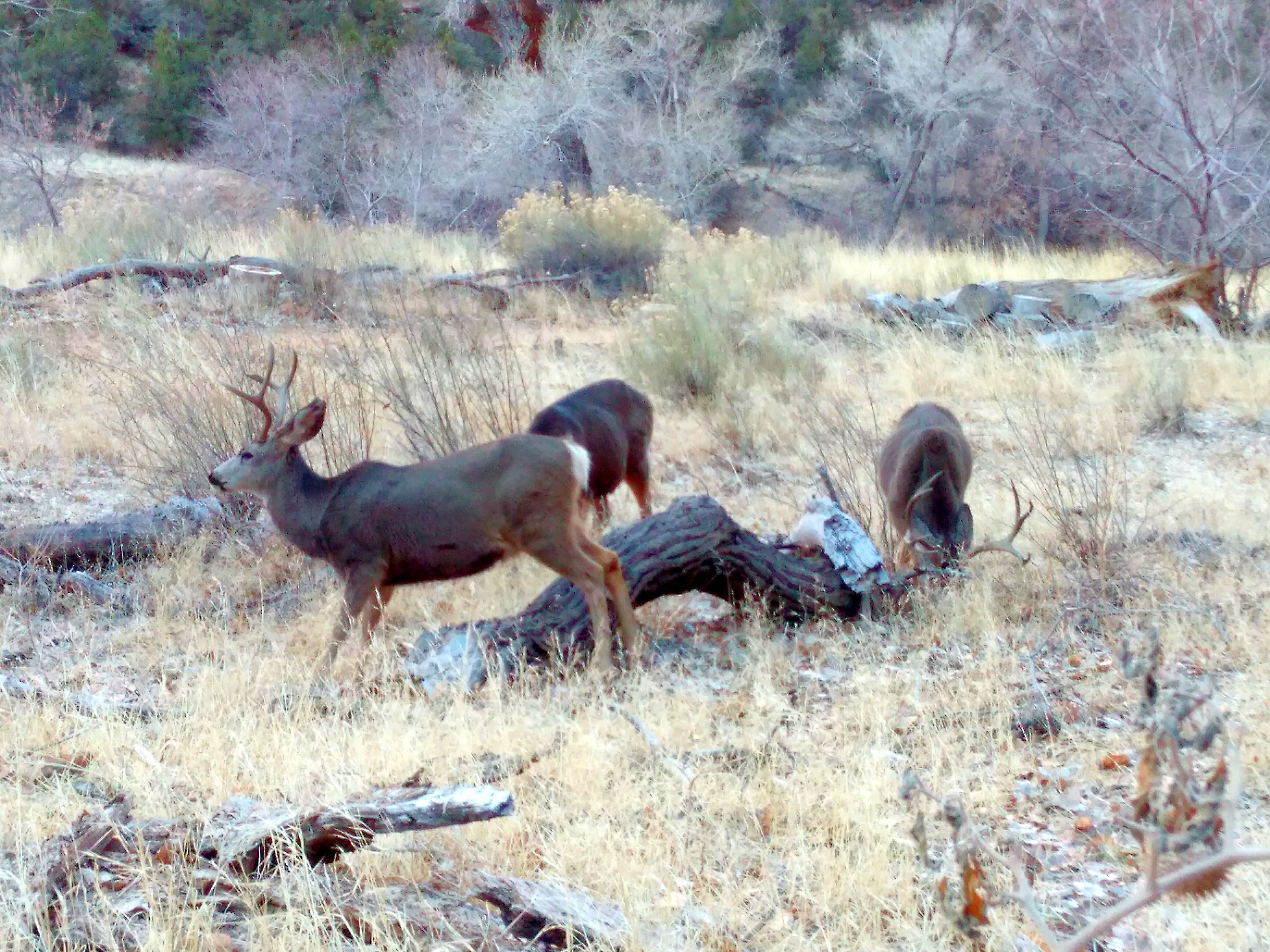 The Kolob Canyon is part of Zion National Park. I did there my second trek. I've read there is a huge arch and wanted to see it. However, I didn't pay attention to the part where it says that you don't actually get to the arch, just to a viewpoint from where you can see it. Viewpoint was also a good option, but the arch was so far away, you can't understand how big it is. The trek to it was, however, gorgeous. I loved walking along the river and the view of the red rocks. The trail was supposed to take me 8 hours, but I was super fast completed it for 6 and a half. I managed to reach my car shortly after sunset. If you are planning to go trekking in winter time, make sure you are done with the walking until the sun is up. The temperature is significantly falling with the last sun rays.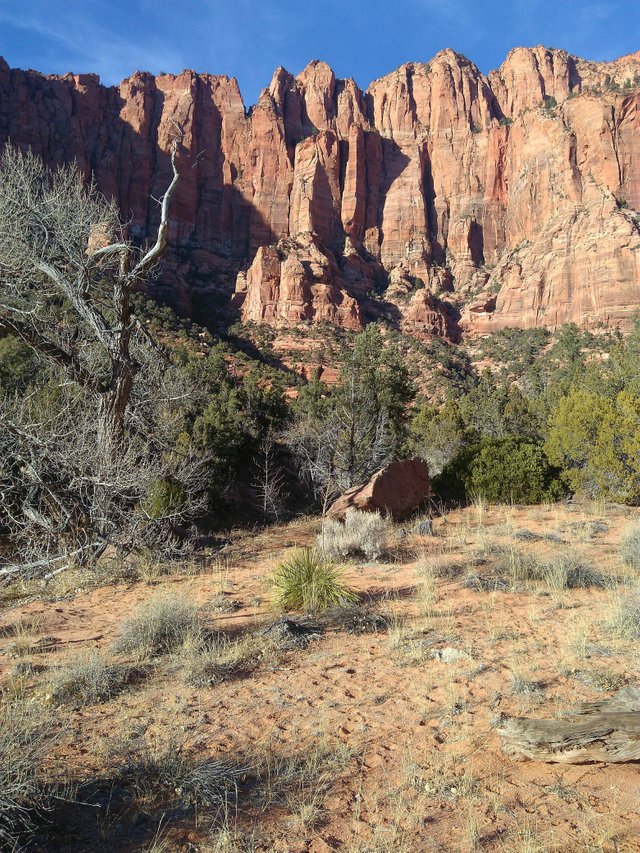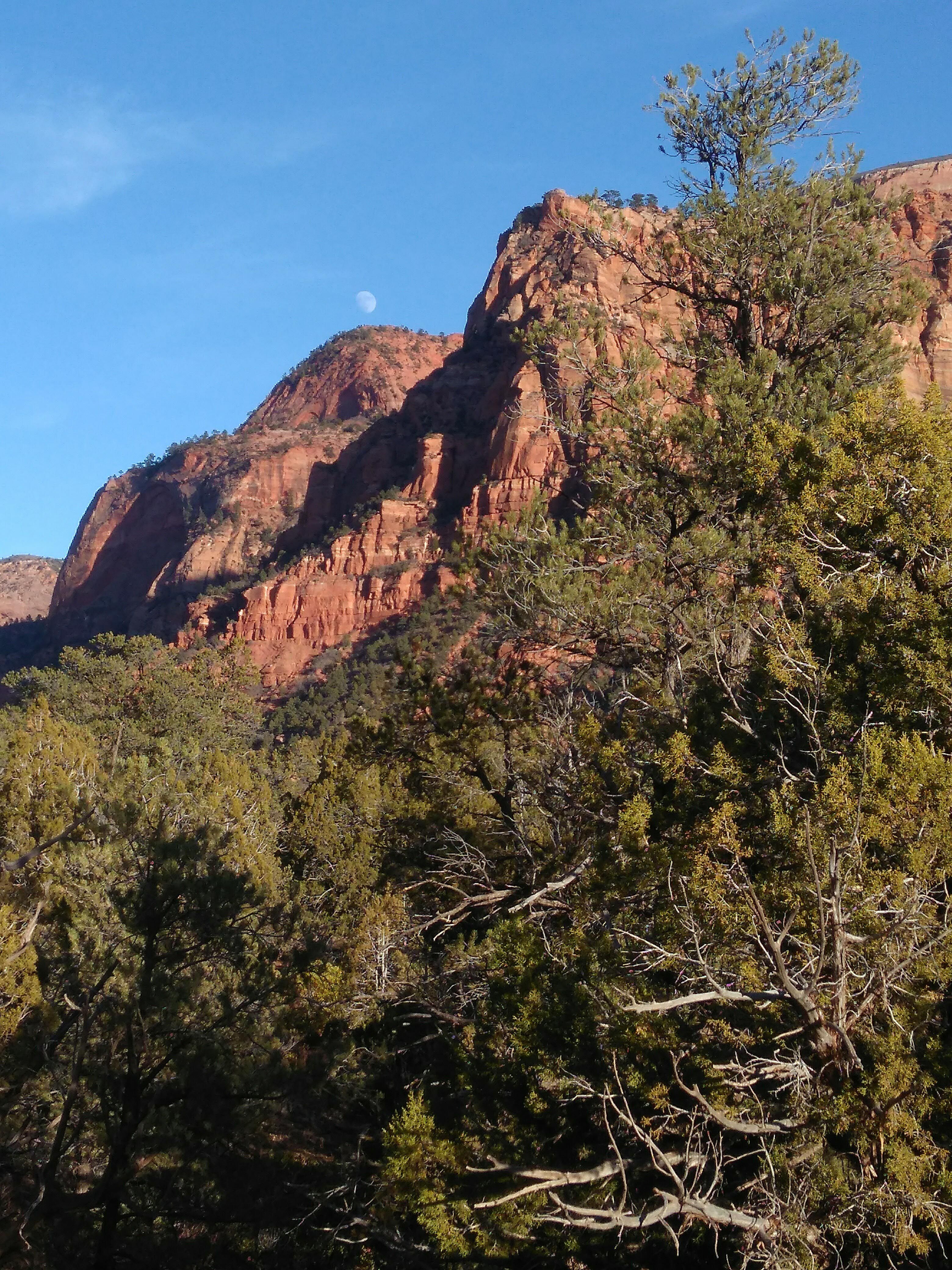 In general, I enjoyed my time in Zion. I liked that there weren't so many people around. Some of the best trails in the park are better to be done in summer. And you can't do them in winter without special equipment. So, maybe it is a better idea to visit it in summer and just go there early in the morning to avoid the crowds.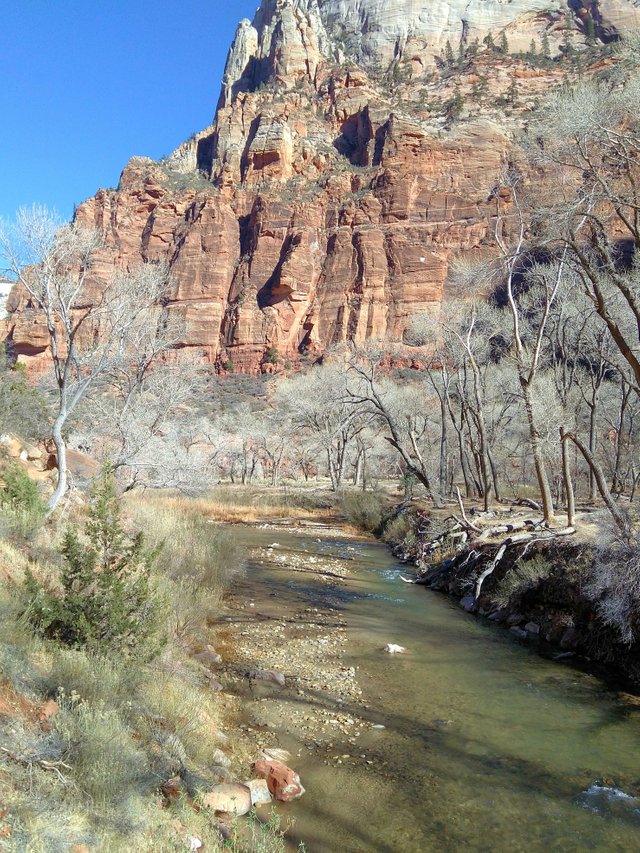 Thank you for reading and following my trips. I hope you enjoy it. Stay tuned for the rest of my journey in the US.
All images are mine.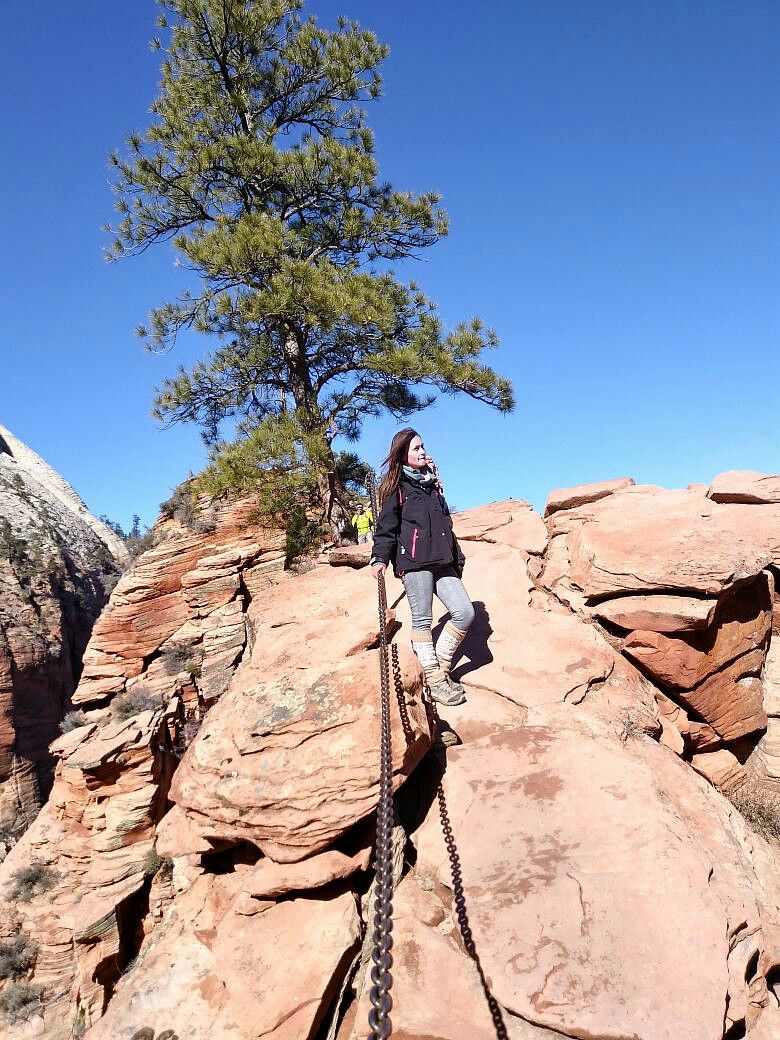 Let me know if you need more information about the places.
Cheers, Eva (: