Goldfield Ghost Town and The Legend of the Lost Dutchman's Mine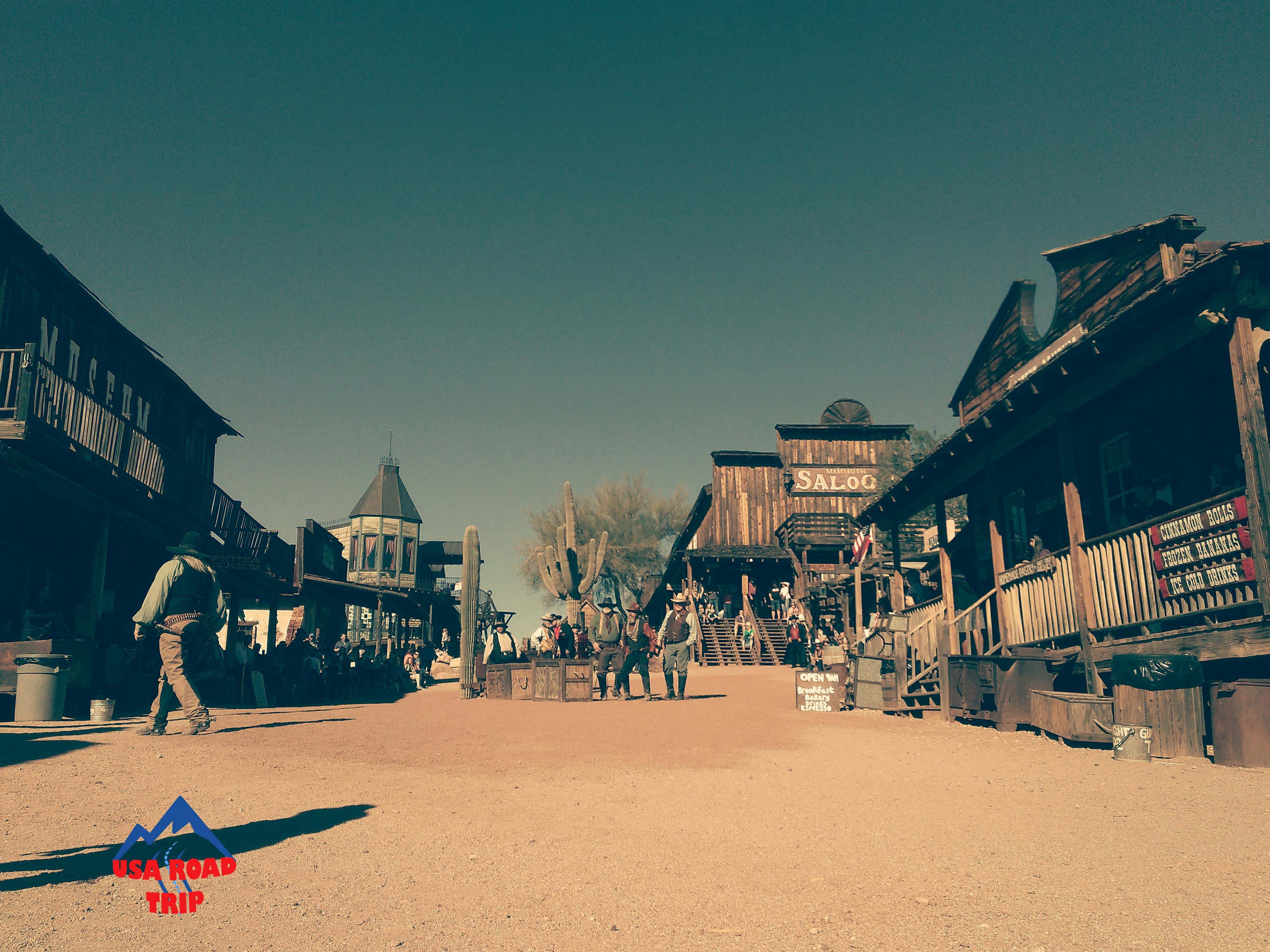 The lost Dutchman's mine is probably the most popular one in the American history. The rich gold mine was discovered by a German immigrant in the 19th century. He kept it in secret, but the location is generally believed to be in the Superstition Mountains, Arizona. Although, more than 100 years passed people are still looking for the mine. Not less than 8000 individuals annually make some effort to discover the hidden treasure according to Wikipedia. Dozens of those have vanished without trace seeking the mine, which made it even more popular and mysterious.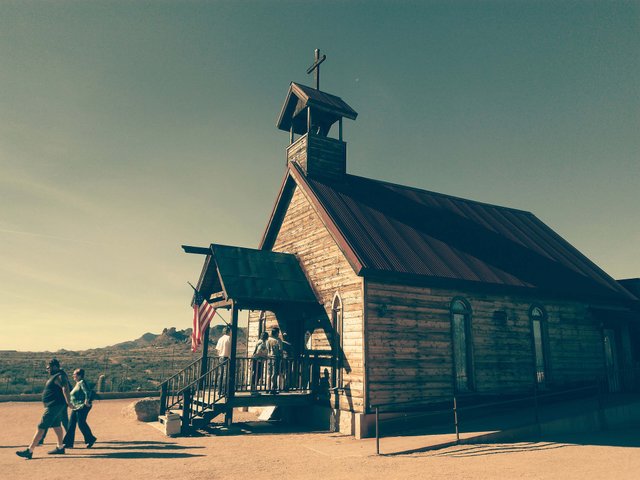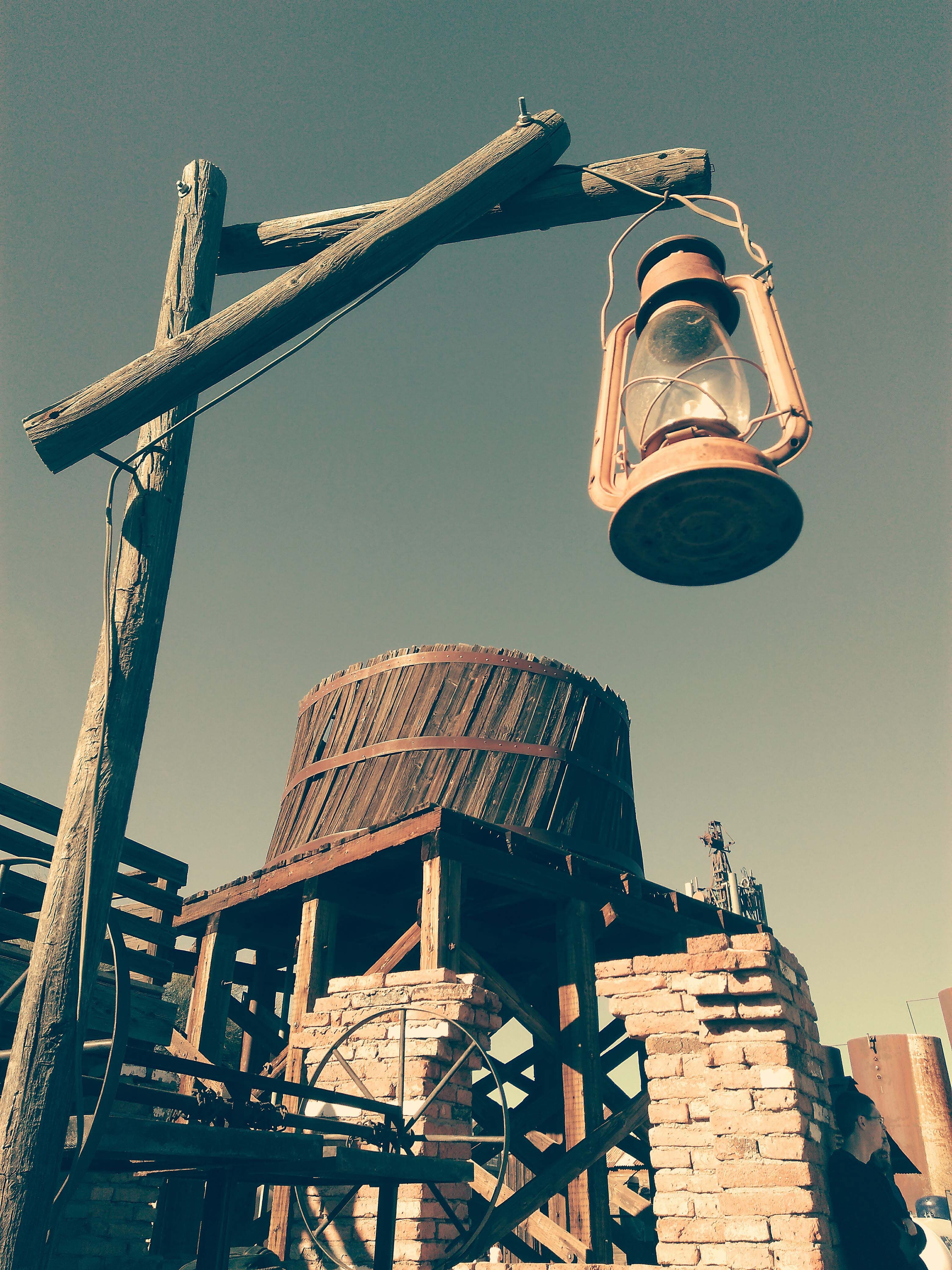 The first people who settled in the area were the Apache Indians. The believed the mountains are a sacred place protected by their Gods and although they knew where the gold was, they never exploited it. The Spanish conquistadors were the first to start mining in the area, although the Apache people were not happy with the presence of the same in their mountains.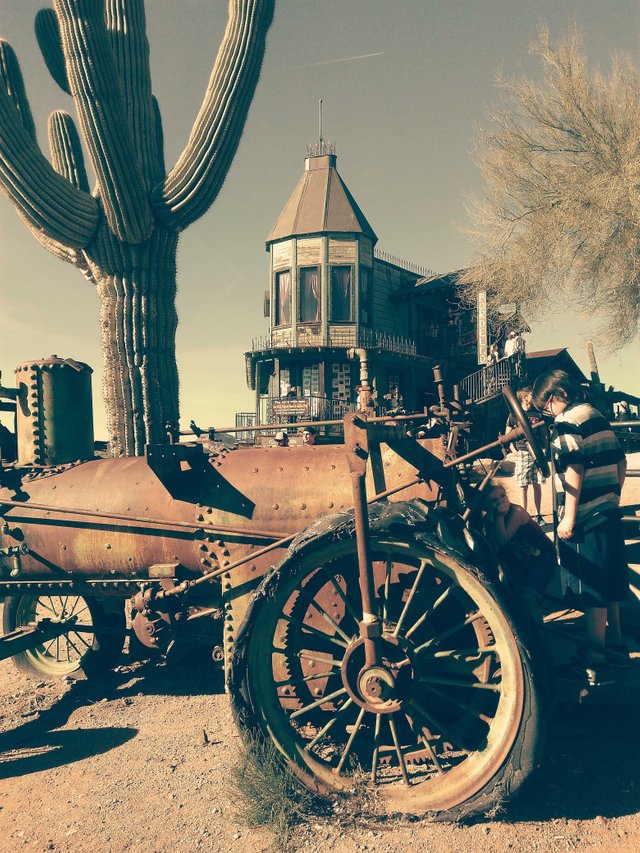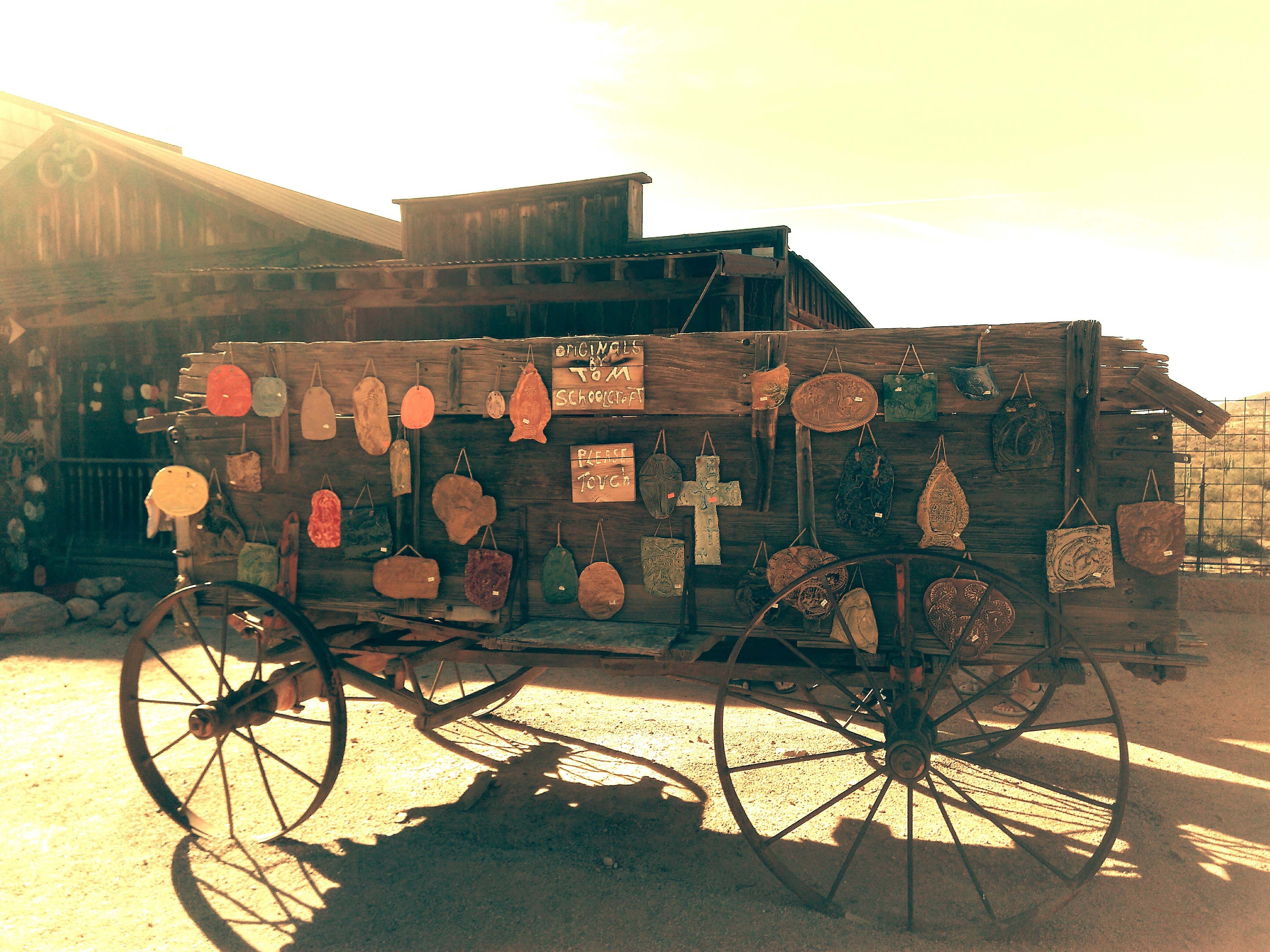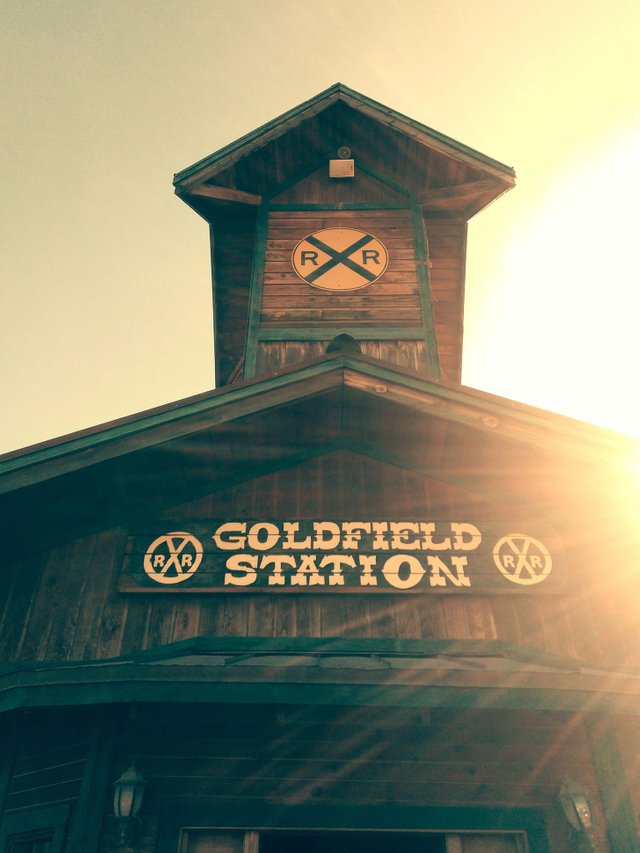 The Indians decided to get rid of them and took them by surprise. All the Spanish were killed leaving behind their gold and equipment in the area, now known as a Goldfield. Years later people were coming to the place hoping they will discover some pieces of the gold left behind by the conquistadors. The last one claimed to be found was in 1914.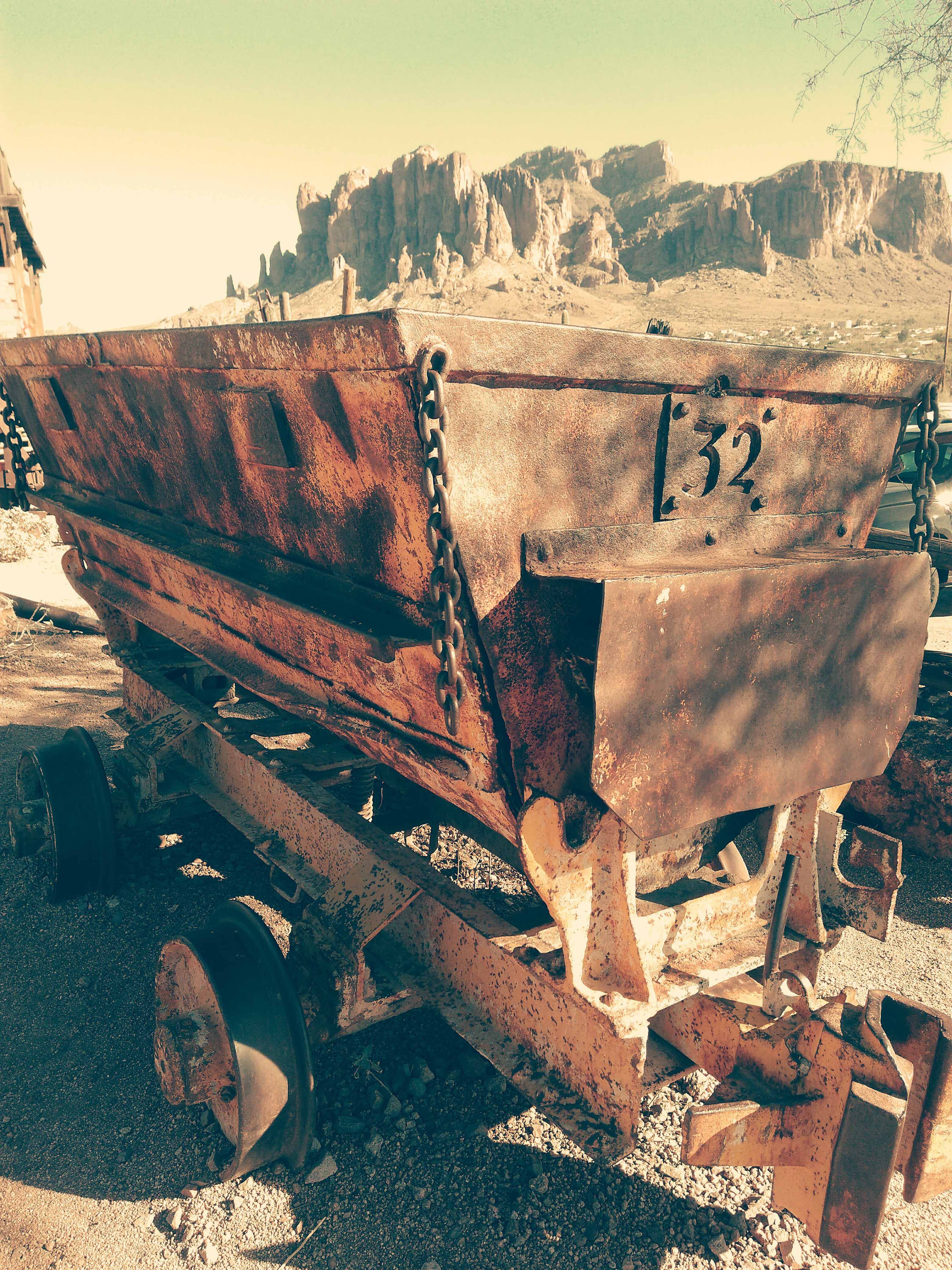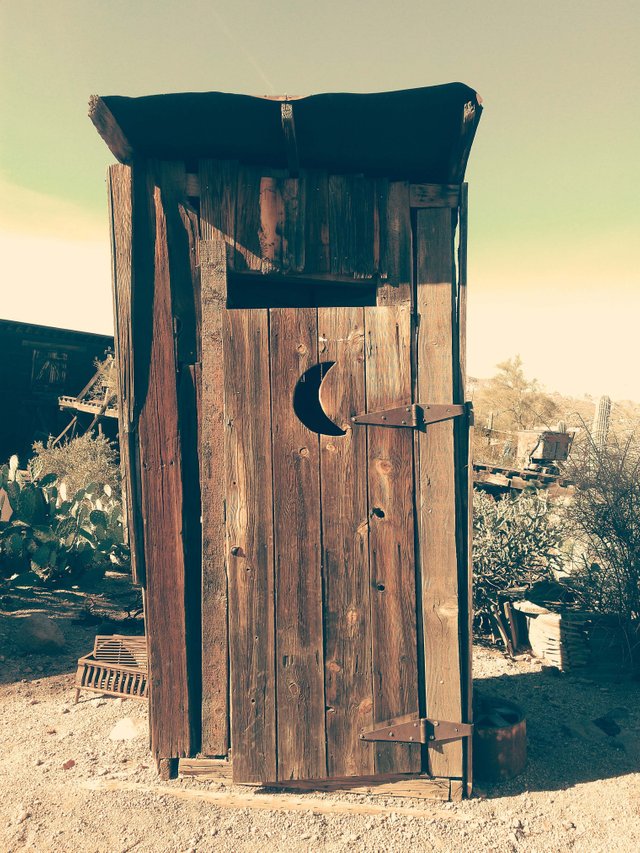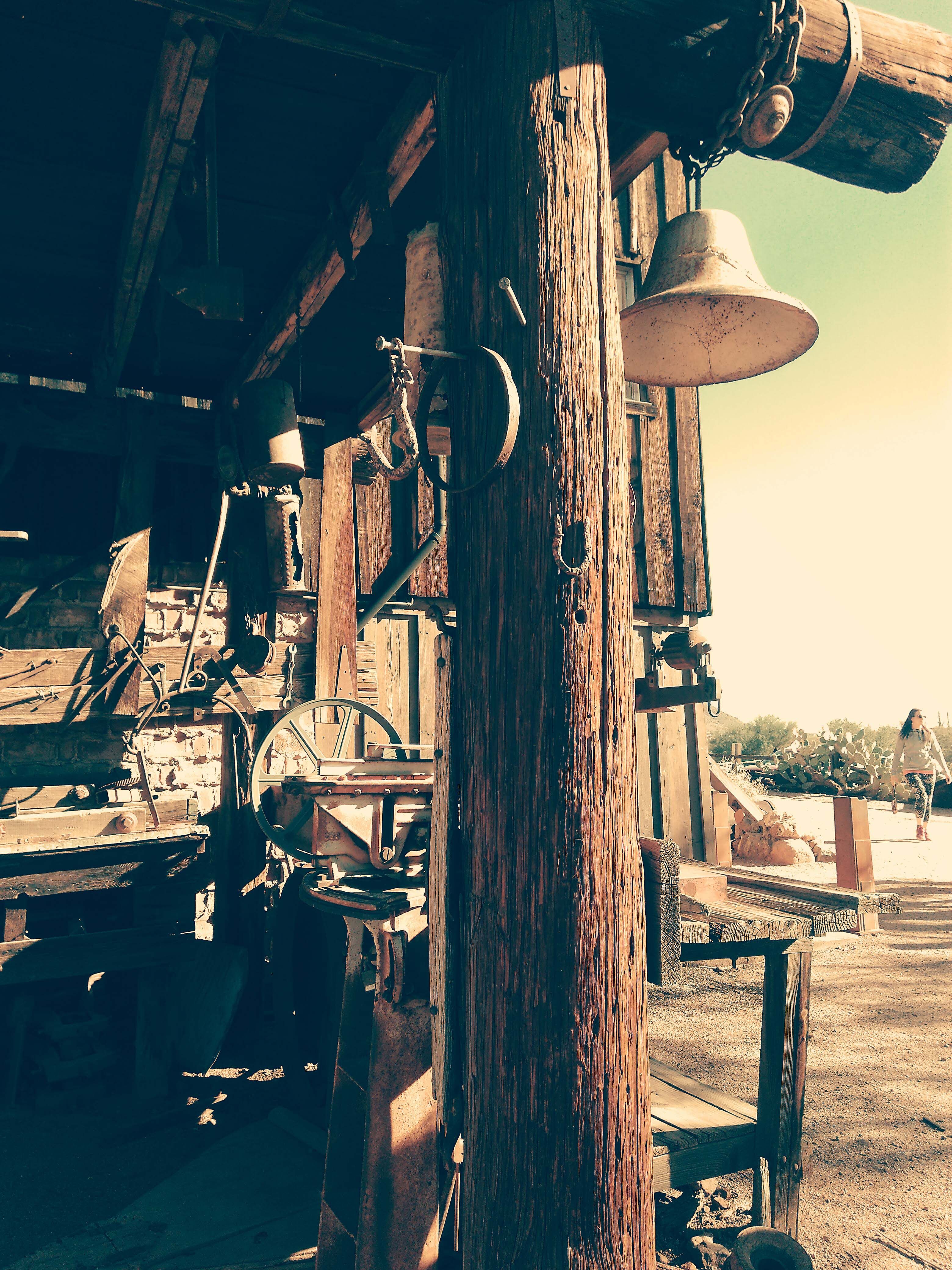 After several unsuccessful attempts to reopen the mines in Goldfield, the town became a tourist attraction. It is free of charge to visit, easily accessible and it has real cowboys inside! You can watch an old west gunfight performed by the same at noon at the main street. Wander around to see the historical buildings. You can pan for gold and take a ride on a narrow-gauge train. Go back to the restaurant next to the church to have a beer later.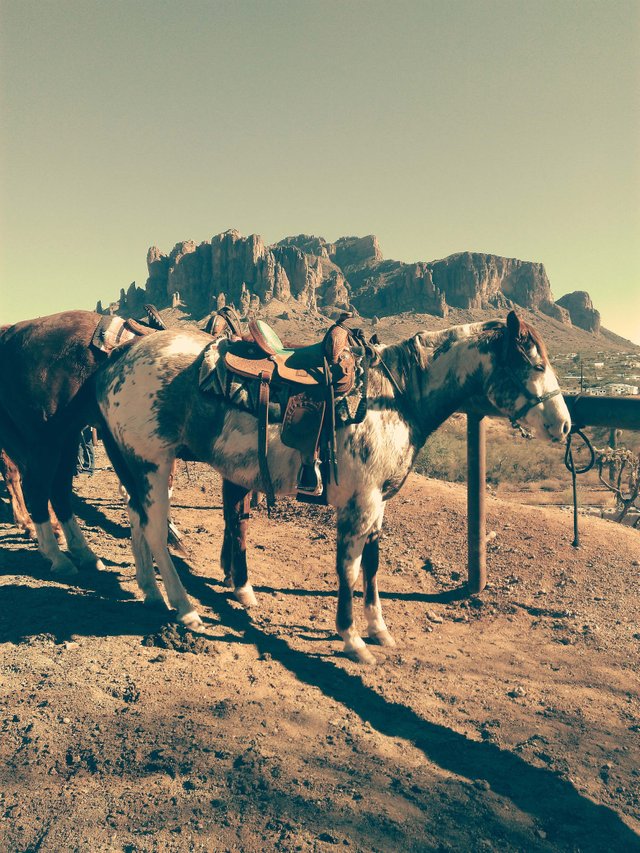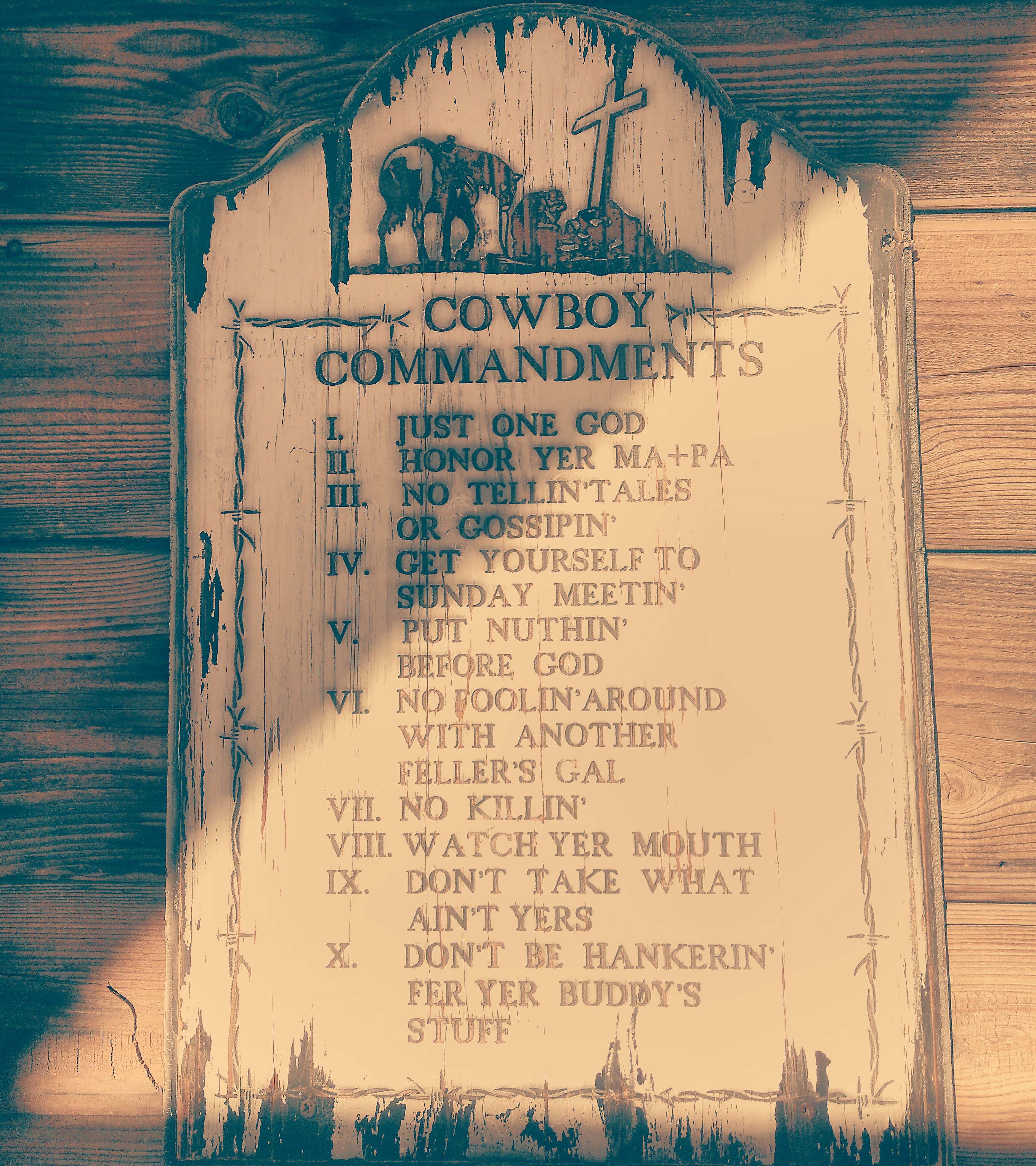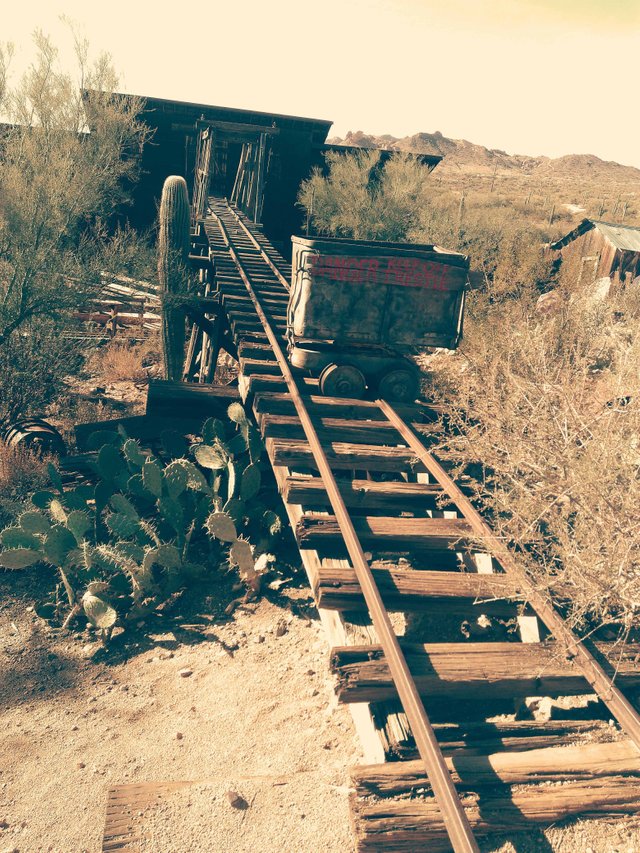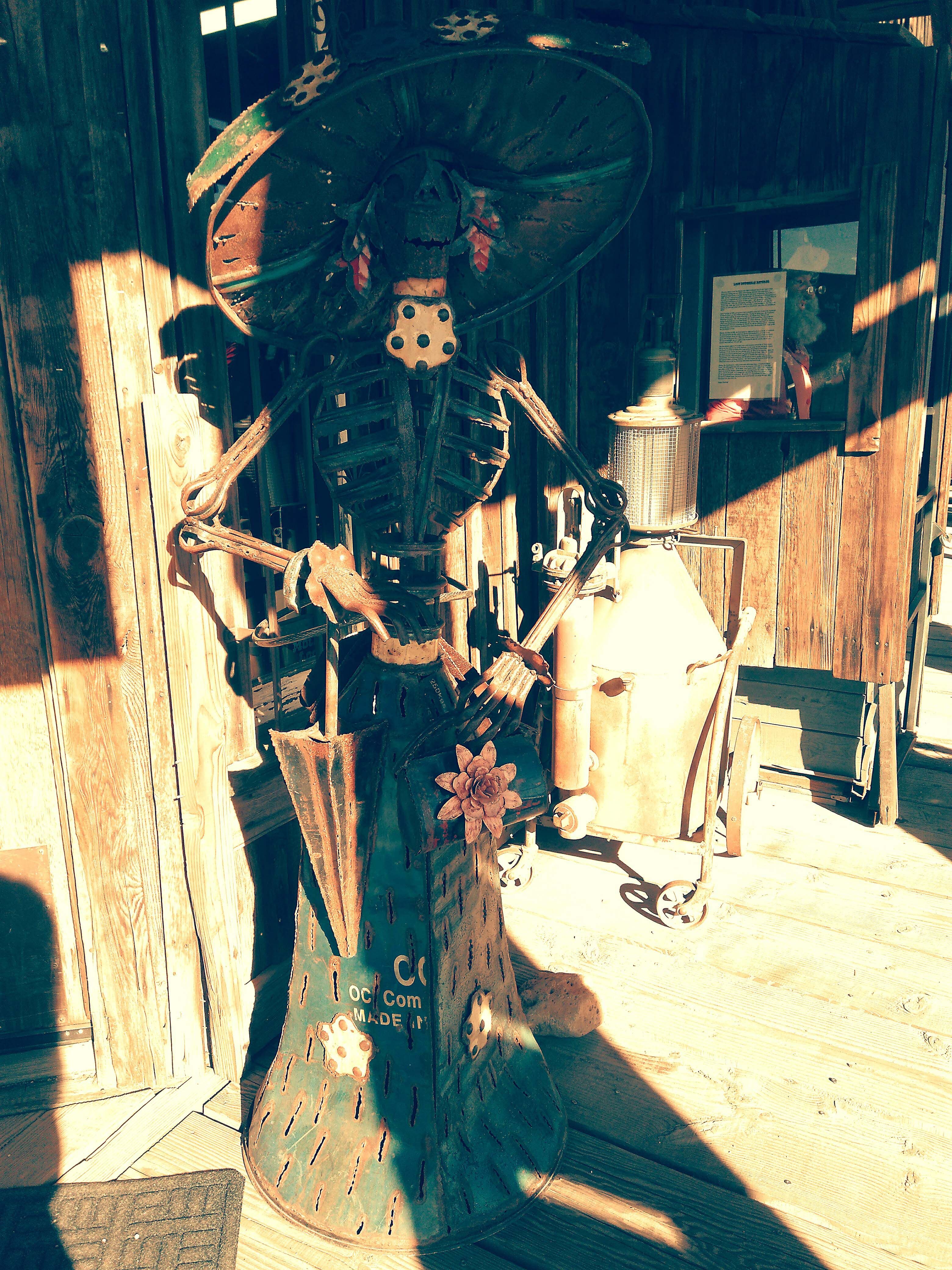 Many people were working in the foothills of the Superstition Mountain in 19 centuries. One of them was the so-called Dutchman. He used to disappear for long periods of time and then mysteriously returning with big amounts of gold. The Dutchman never shared the location of his mine and took the secret to the grave. A lot of people are still searching to find the mysterious treasure, but none of them succeeded.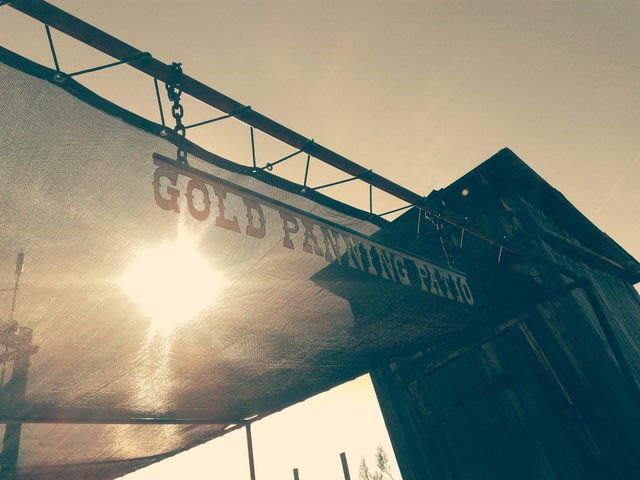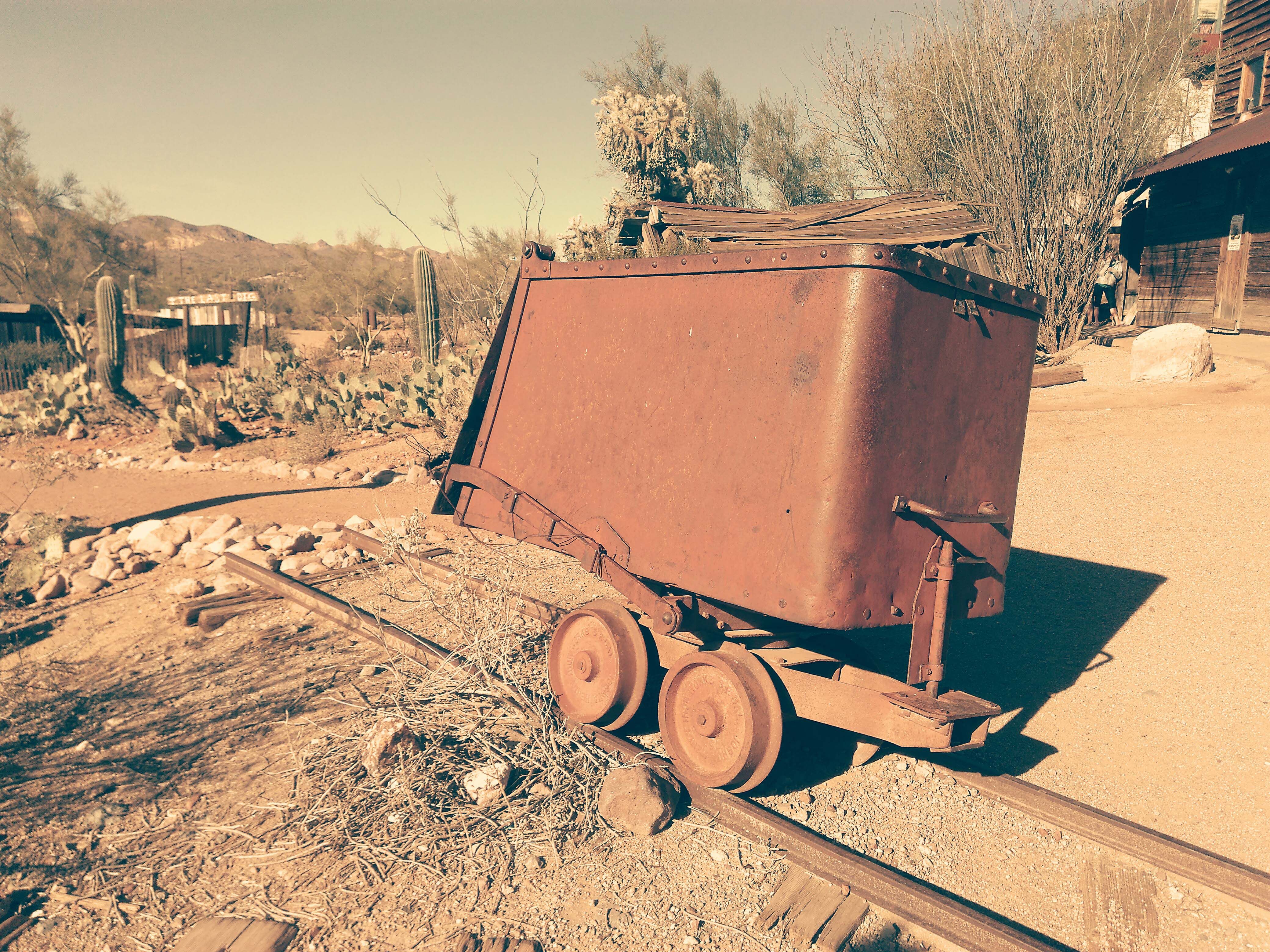 If you don't have the time to search the entire mountain you can try your chances in Goldfield Ghost town. Even if you don't find a shiny piece of gold you are guaranteed a lot of fun!
All pictures are taken and edited to suit the story by me (:. Sources of information: Wikipedia, Goldfield ghost town official website and the below two gentlemen: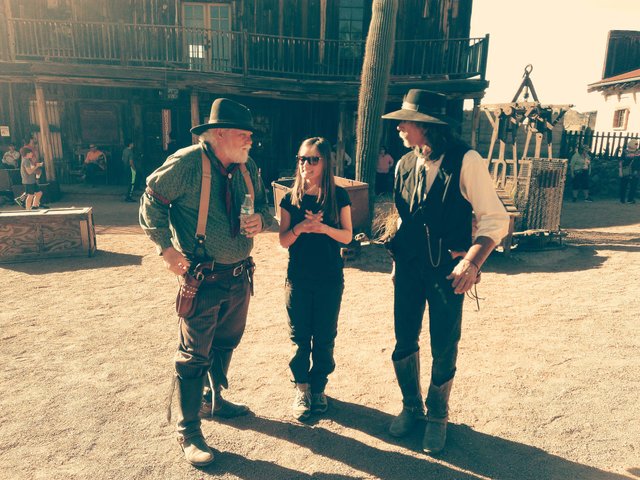 Thank you for reading and upvoting! Cheers and keep searching, Eva (: