This is a true piece of art!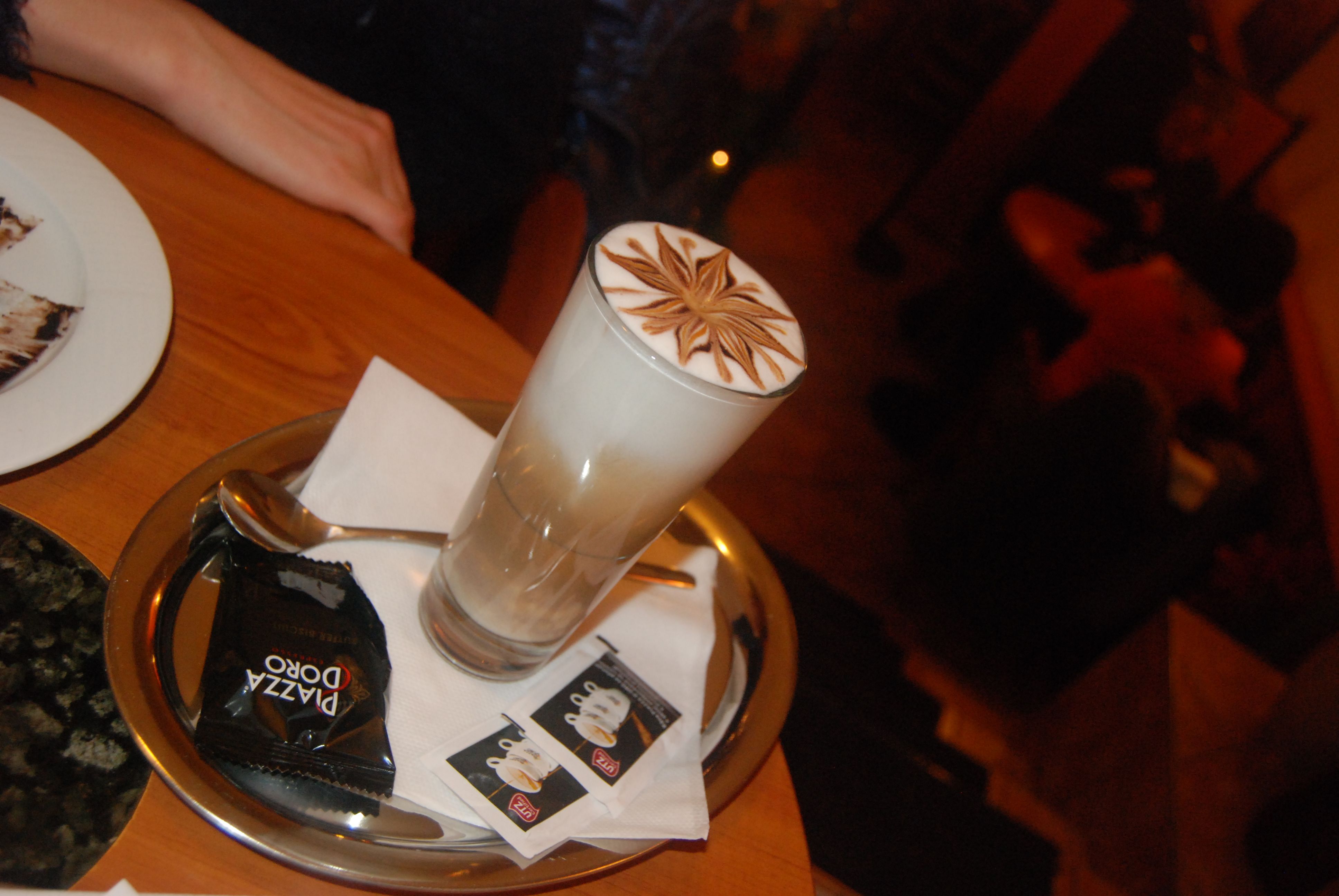 The coffee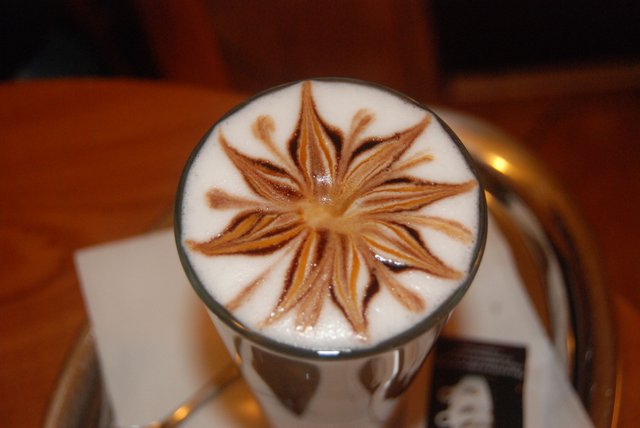 Here is a close up of the coffee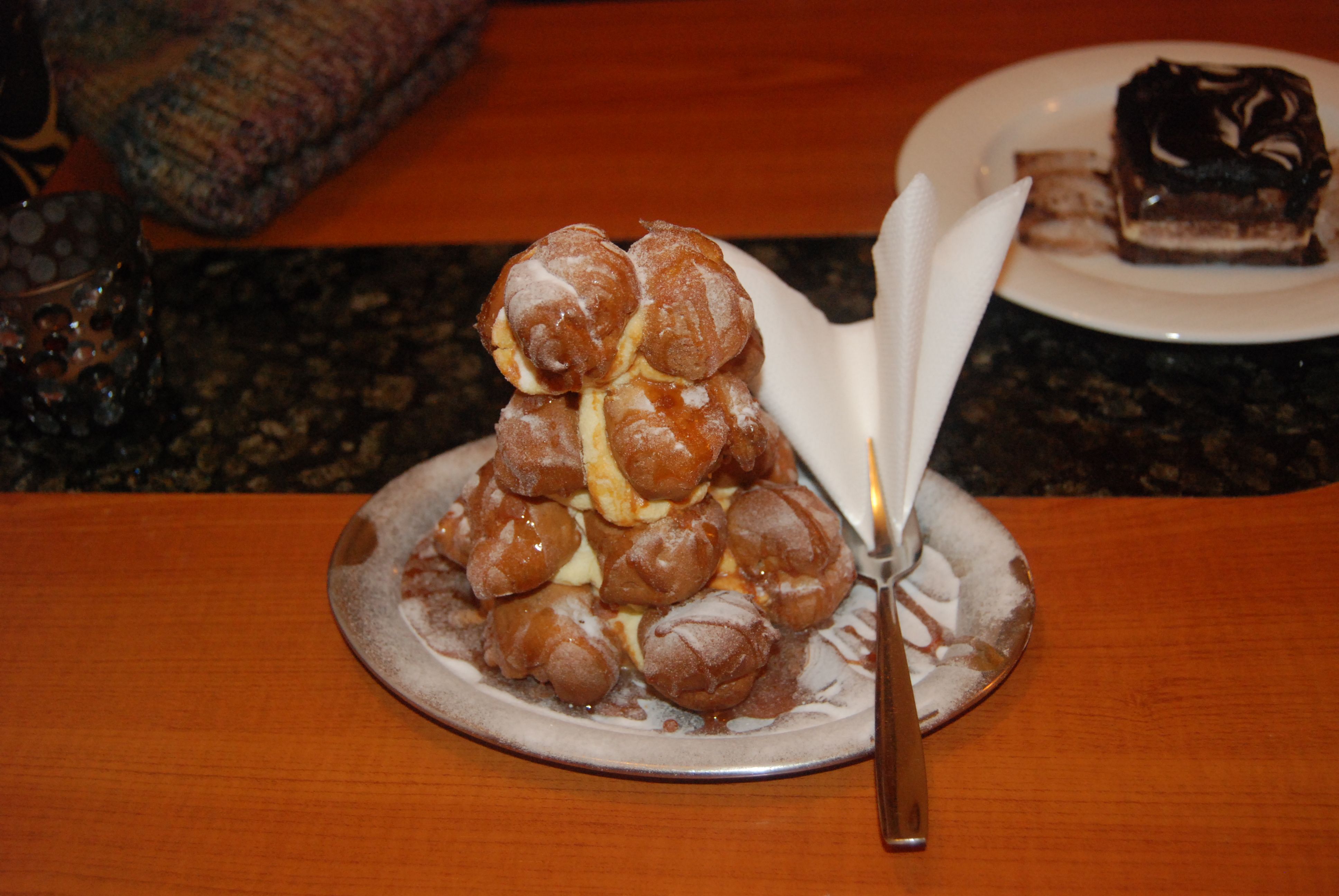 And of course the profiteroles that goes with it!
This was served in a little cafe in the Czech Republic, in a town called Cesky Krumlov. A beautiful town to visit, surrounded by a river.
The cafe was called Piazza Cafe, in the center of the old town.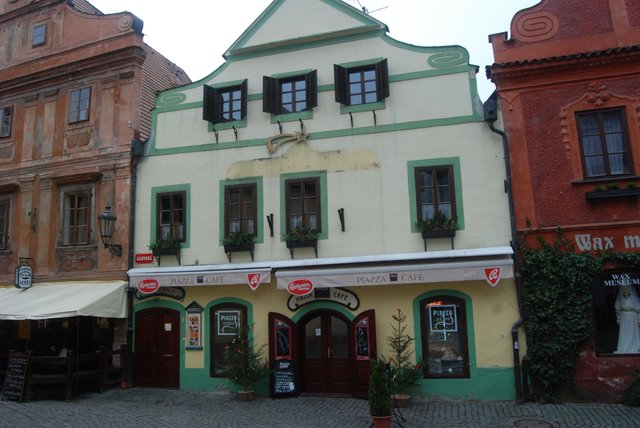 Piazza Cafe
Here is a map of Cesky Krumlov, and as you can see there is a river that winds around the town. In summer, one can lazily float on rubber rafts or little boats around the town.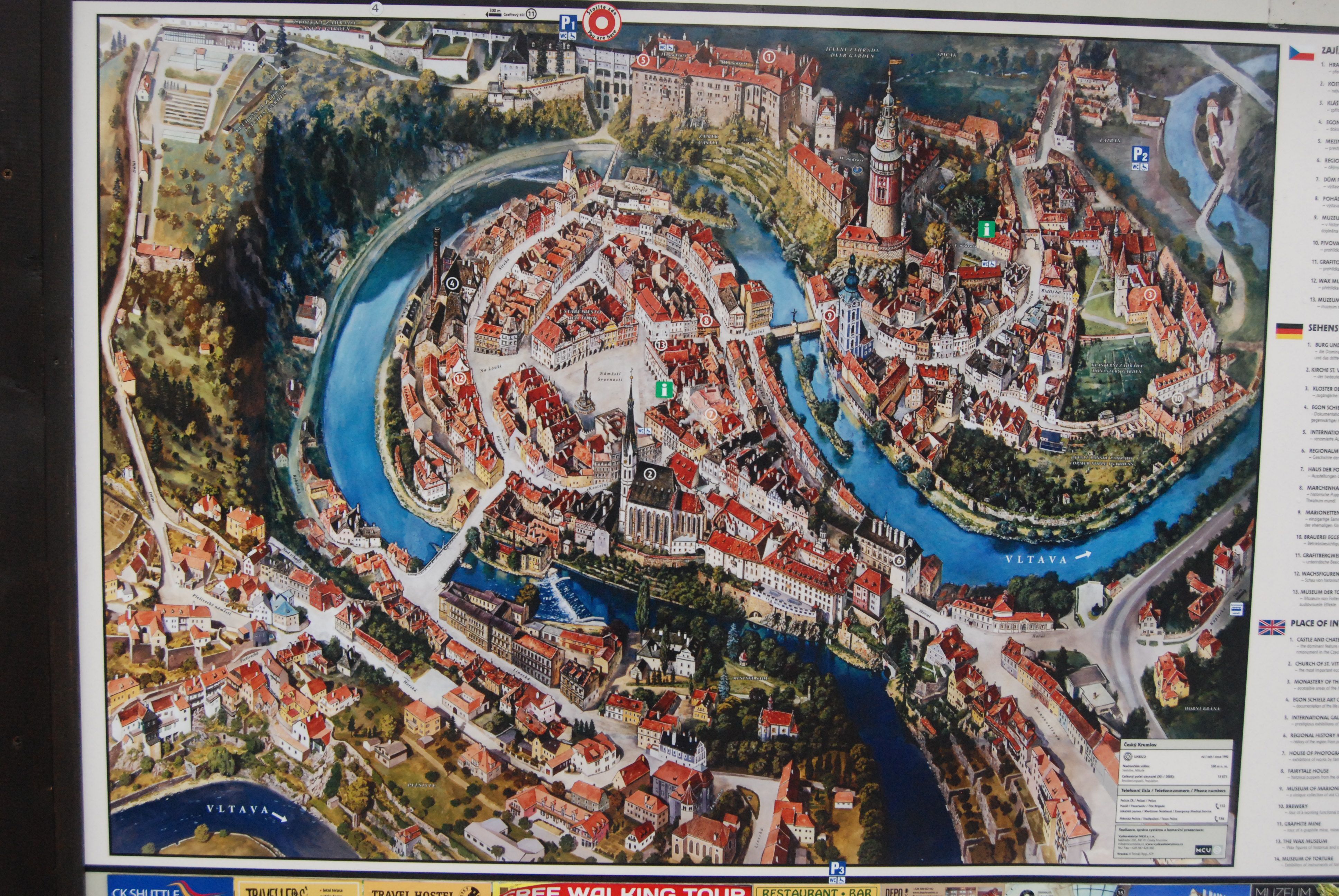 If you travel through the Czech Republic, it is worth stopping in this beautiful town.
Steem on my friends!
Yours,
Michael