City Palace: A quick run down through History
Rajputs were one of the bravest warriors in Mainland India. Be it Pritvi Raj Chouhan of Ajmer who lost his life in the second battle of Tarain after sparing the life of killer in the first battle Tarain or Rani Padmini of Chittor who decided to burn herself alive along with the other women of the kingdom when their husbands were killed in the battlefield , These Rajput's valued their pride and self esteem more than their lives . They wouldn't hesitate one bit if they had to give up their life for the ideologies that they believed in.
History
In the same palace of Chittor was born a prince named Rana Udai Singh who belong to the Sisodia clan of Rajputs. Due to the threat of his life from his cousin, Virvan, he spent the first 16 years of his life in a palace that his grandfather built in Kumbalgarh. After recapturing Chittor from his cousin, Udai's kingdom was then started to face a heat of attacks from from the Mughal ruler, Akbar .
This was when Udai Singh decided to shift his capital to Udaipur, which was well protected by Aravalli hill , forests and lakes.Hence,the city got its name from its founder.
Picture
This Monument your seeing in the Image was once the home of Udai and his sons. It is situated at the bank of Lake Pichola. The Palace looks the best at night when its lite up.
Do you remember the James Bond movie, Octopussy?
Its was Majorly shot at the surroundings of this Lake.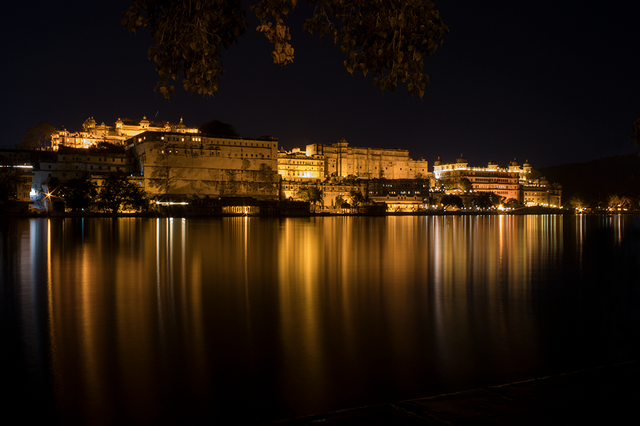 City Palace,Udaipur,Rajasthan