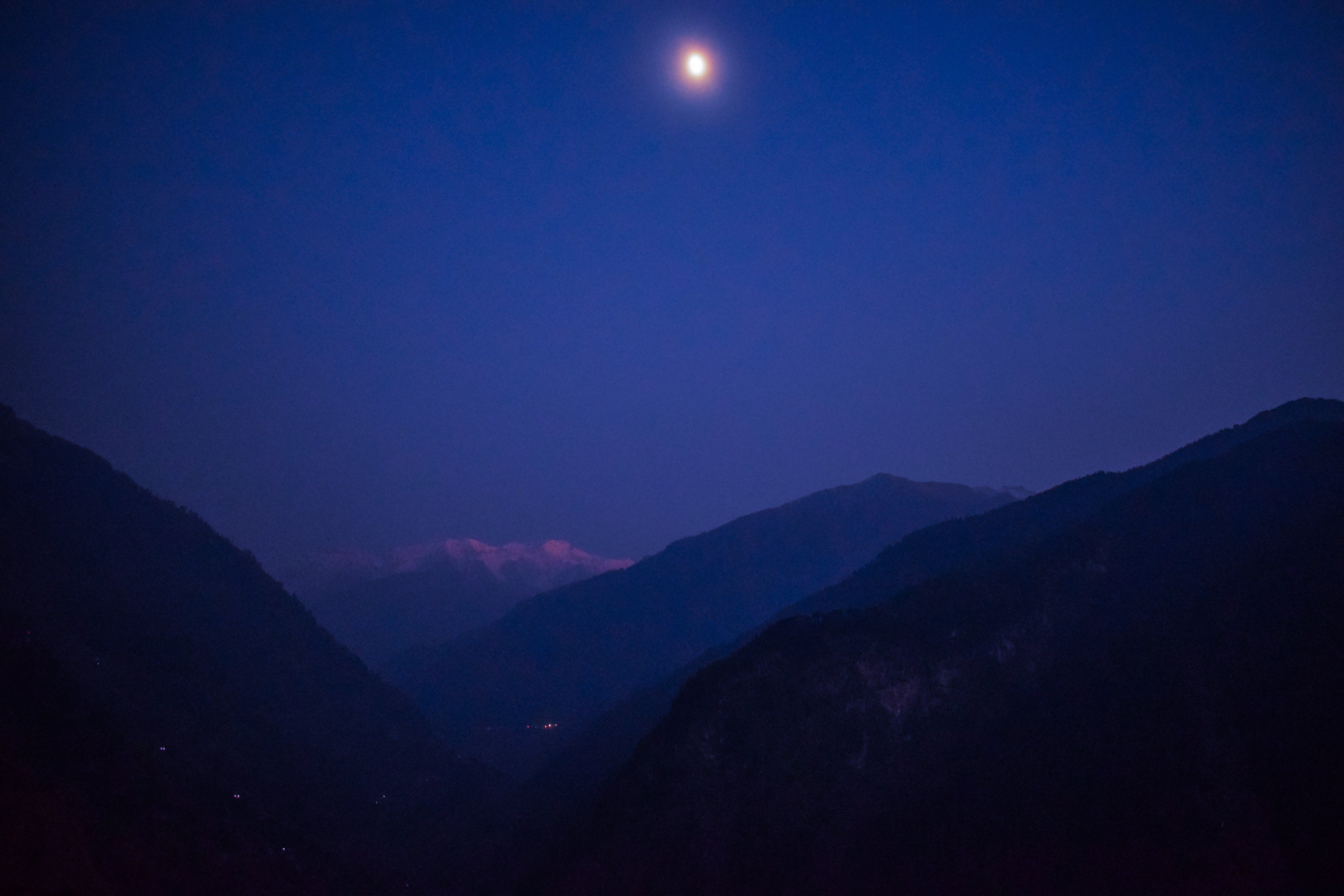 I don't usually post blurry images but god forgive me I love these for the memory it holds. It was taken from the top of the mountain. I remember holding the camera in that freezy weather. It was 11 PM and it was -6 on top of the mountains. I am not used to very cold intense weathers but this surely was an amazing experience. We walked for a few miles and reached the top of the mountain. Filled with pot plants LOL!!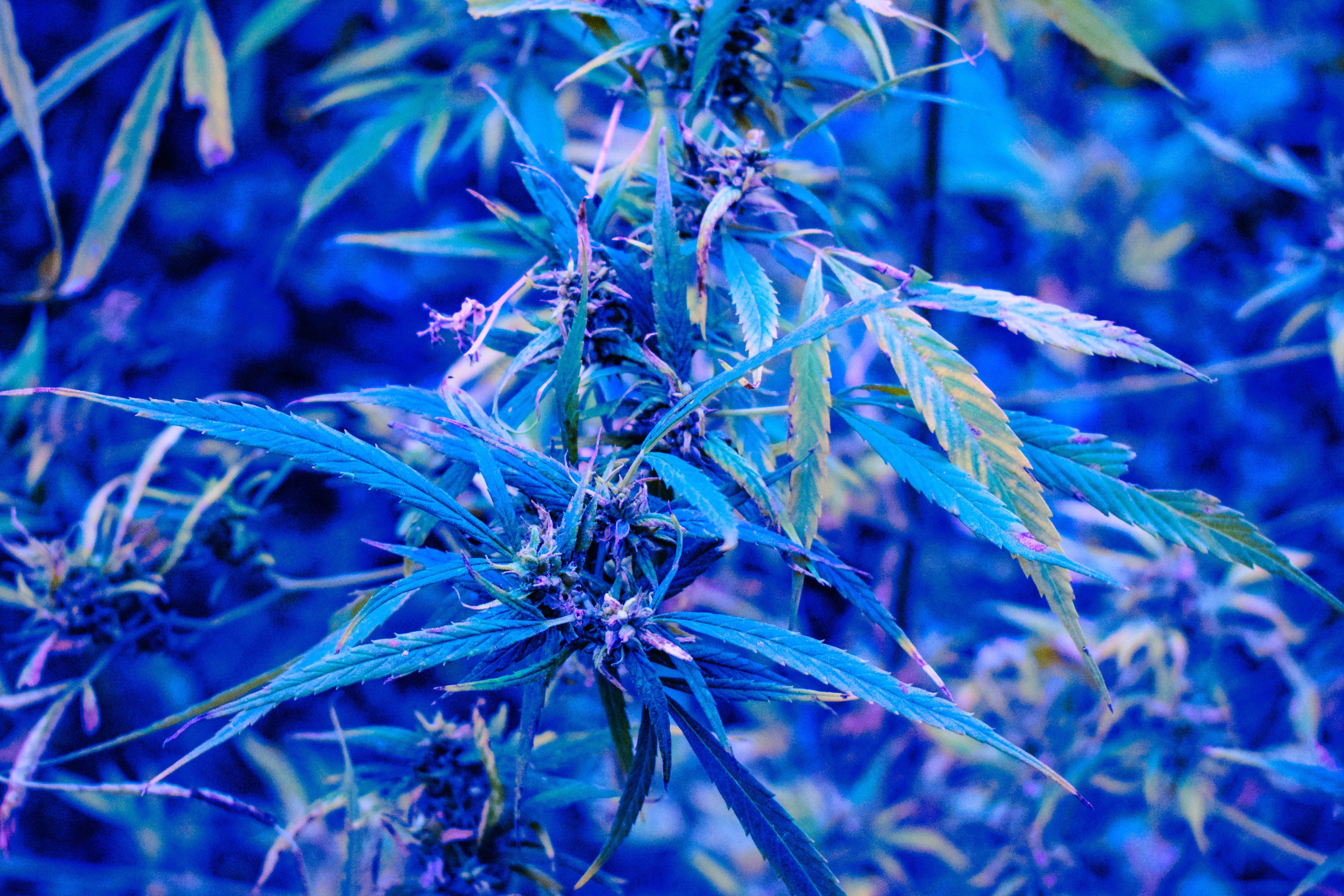 The only light we had came from the moon and trust me with silence and that view into the abyss, there was nothing more we wanted. Nature had just made us too happy.Just wanted to get lost in that view.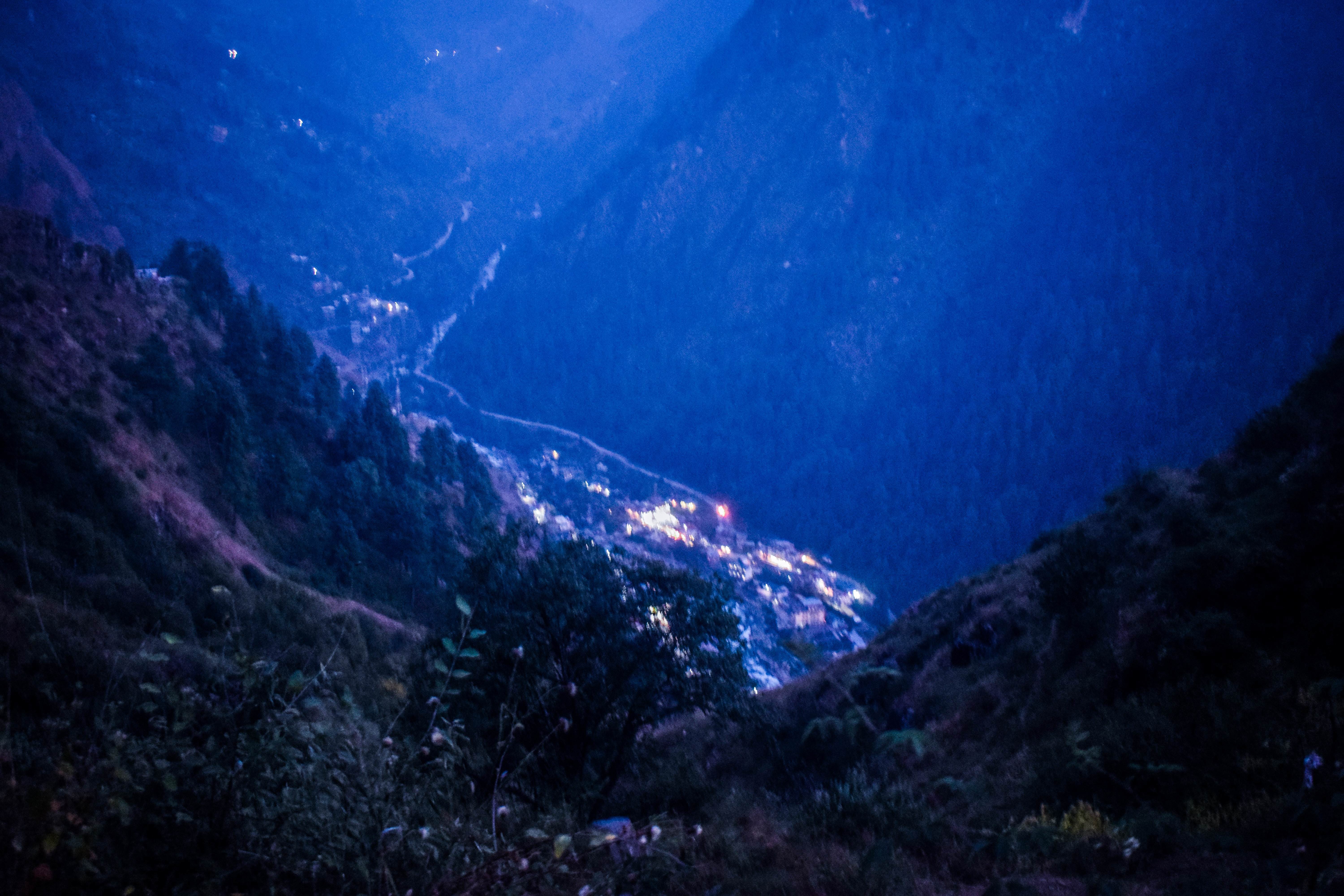 Gargi is one of the most beautiful places I have ever been to with a very low population of over 100 people. The village is located on top of manikaran, It's about a 3 hours trek from the foothill. You got a hang-out cafe and a few old houses.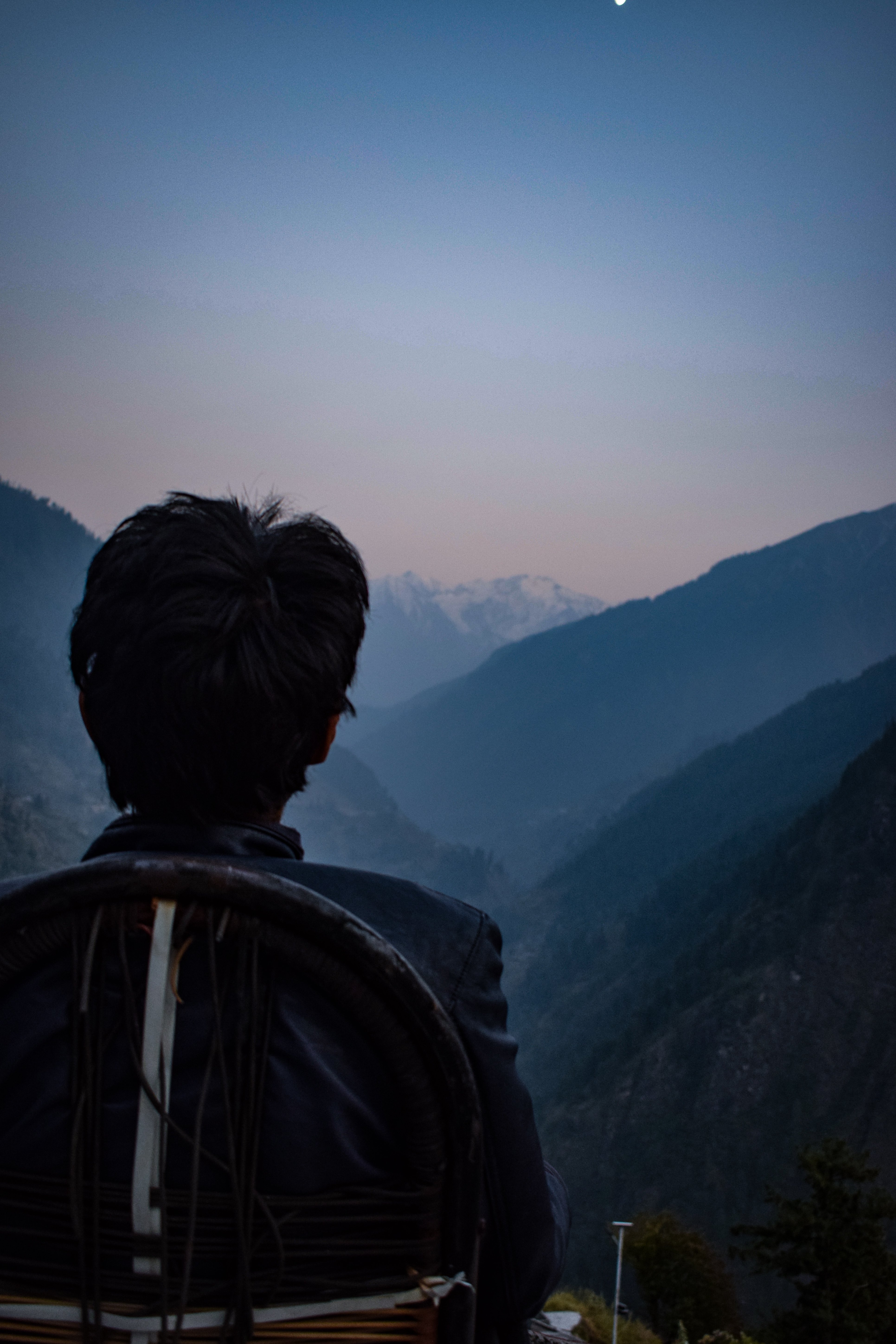 Why do I like these blurry dull images so much you ask?
As I said we were on top of the mountain and all we had was the moonlight to guide us nothing else, not even a torch light. So I began taking high exposure photos and surprisingly the camera could see better than us.What are photographs? They are time frozen images of a memory. It doesn't matter if its blurry, all that matters is what it reminds me of when I look at it 20 years down the lane. For me, these images hold the essence from that beautiful night. It is one of those days I will cherish forever.

Follow @awakeningartist if you liked this post
Thank you for reading :)