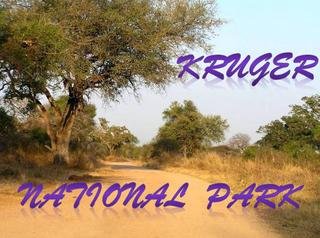 On our second day in Kruger National Park, we started out early, hoping to see as much as we could.
 An early breakfast:
We were sad to leave our lovely little brick camp cottage. But after clearing up and washing our breakfast dishes, we took to the road. 
First we drove north for a bit, and then along the Matjulu Loop road. This is what the scenery was like in Kruger park, along road that stretch of road.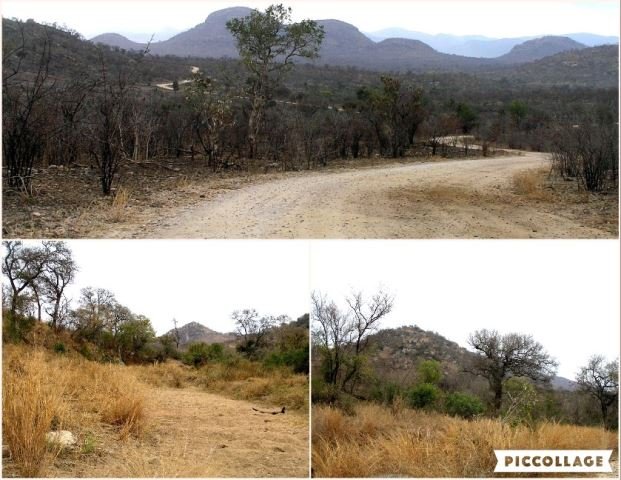 How to easily find & see wildlife:
You have to remember, wild animals and birds are so well camouflaged, that they're not easy to find.  You see, when you're in wildlife reserve parks, the trick is not to just look at the scenery and see the obvious. But to, carefully look in between and through the bush and trees for the wild animals, birds, etc. It's a technic you have to practice it until it becomes second nature to you. 
So we drove slowly so we would be able stop if we saw anything interesting. And we did. 
First a solitary elephant.
He was easy to see of cause. Elephants are so big you can't miss them. He was stand up on a higher level, on our left, not far from the road.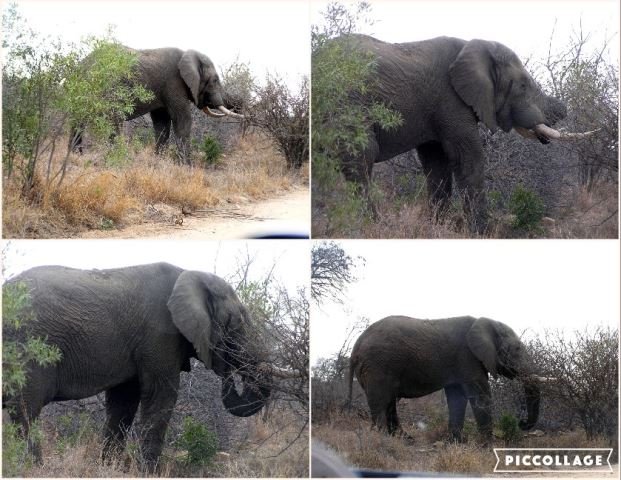 You can see he wasn't worried about us. The elephant was more concerned with what it was doing. He or she must have been eating the tiny new spring leaves on the bush! 
Lucky spot to stop:
And also across the road from him, on our right, and below the road, was these two giraffe: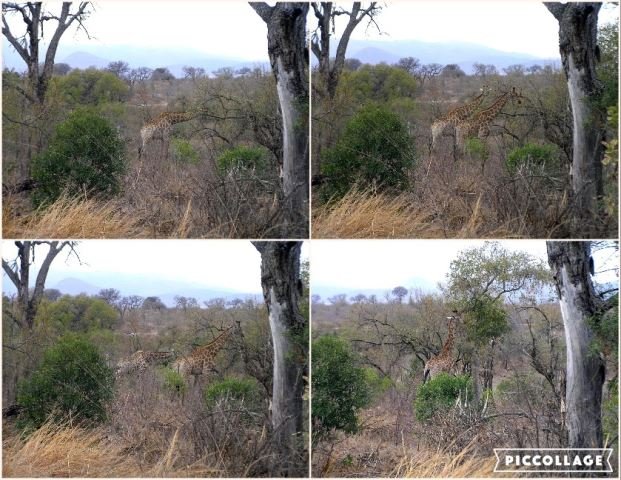 If you look very carefully in the first photo, you will see just the top of the head of the second giraffe, on the left of the photo. It was coming to eat with the first giraffe on the right. 
Watercolour painting of the road ahead: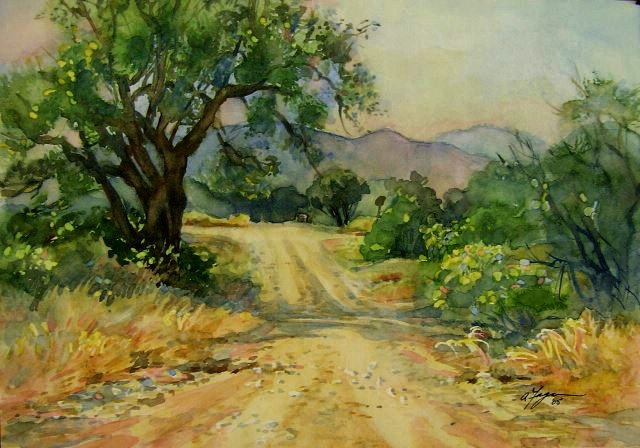 We stopped at one point and saw this lovely scene: 
(I used the bubble effect technic to create this watercolour painting. I will tell you how to do this technic in the next blog.)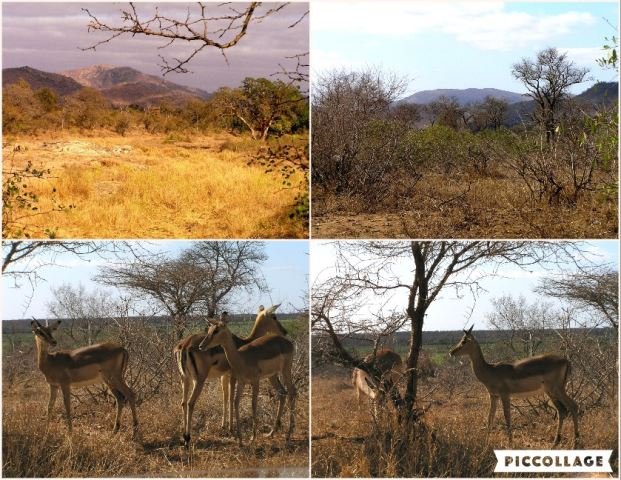 Aaah and some Impala buck.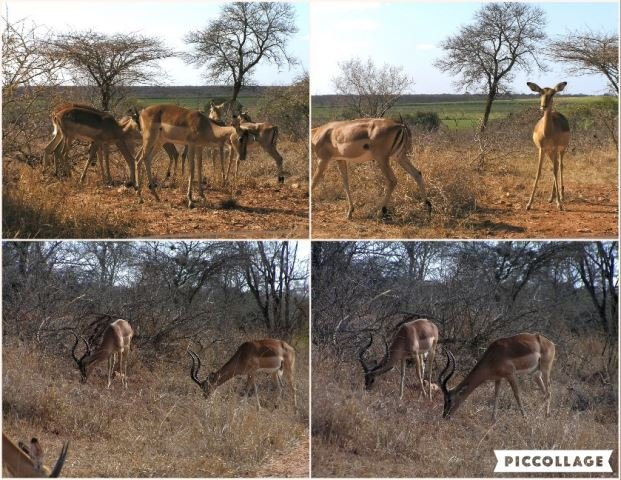 Have you ever noticed how there is always one or two alert adult bucks in the pack. They stand guard and will warn the rest of the pack if they think a lion or leopard is creeping up on their herd.   
PS:
You must wonder why I show so many photos of the same animals or herd?! It's because I want you to feel like you're on the game drive right there with us. And see what we saw, as the animals moved and mingled in sequence of activity in the bush. 
Next week's blog:
So much more to see that day, that I'll have to continue showing you them in my next week's travel blog.