Nature Is On Its Peak In My Village|Greenery Everywhere|Tour Of My Village
Nature Is On Its Peak In My Village|Greenery Everywhere|
Hello guys how are you? I hope you will be safe and sound and following doctors' advice about Corona. Some days after my exams I was in isolation due to Corona but today afternoon I felt a little bit bore in my house and so I decided to go outside and I planned to enjoy the beauty of nature and visited my field and crops. The field is very near to our home so I decided to walk on my foot and I reached the field after about 15 minutes. Yesterday night there was a relaxing rain in my village so the weather was a very awesome and cool wind was blowing. There were clouds in the sky and some were floating and presenting an awesome image. I was enjoying it to the fullest.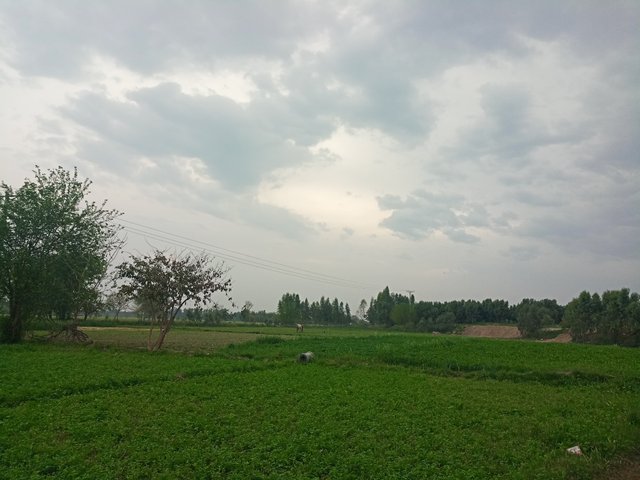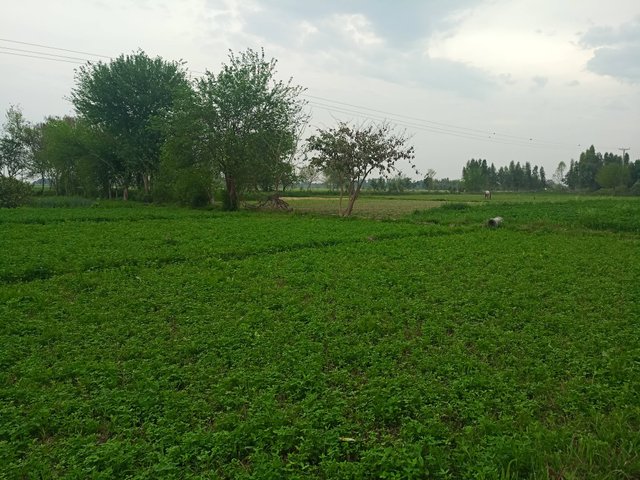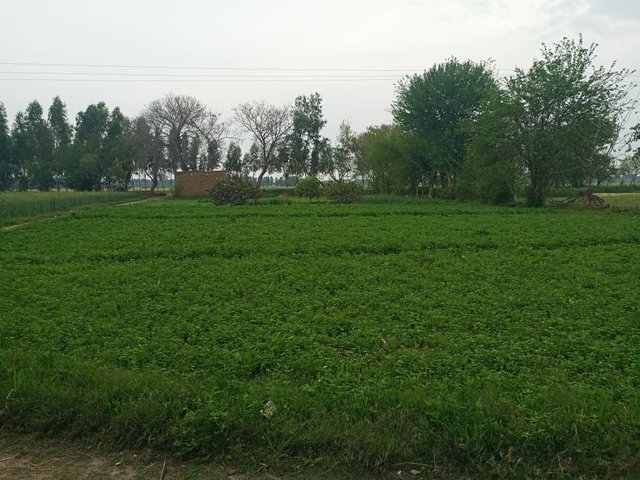 First of all, I visited the Orange field that I had planted about 3 years ago. These were about ten but I have only four left. Now there is a Flowers on them and they give a pleasant aroma that was very catchy. I sat near my orange trees and started inhaling cool wind inside to make myself healthy and fresh. When I was enjoying the fragrance of these flowers at the same time it came to my mind that the previous year these flowers turned into fruit and then they fall down due to heavy storms and this flashback make me a little bit sad. Then to divert my attention I moved my steps towards the field of Alfalfa.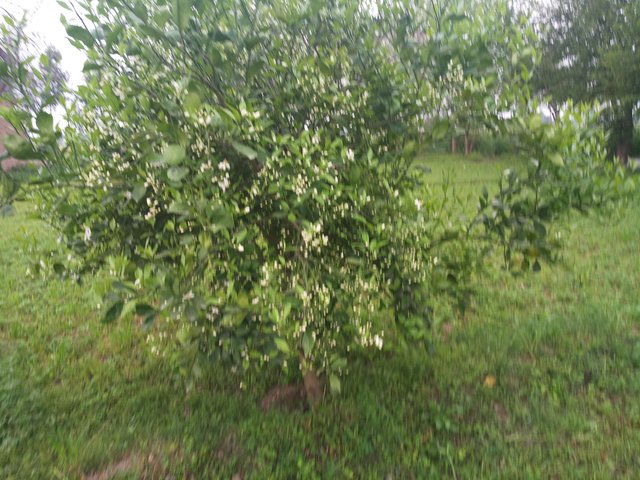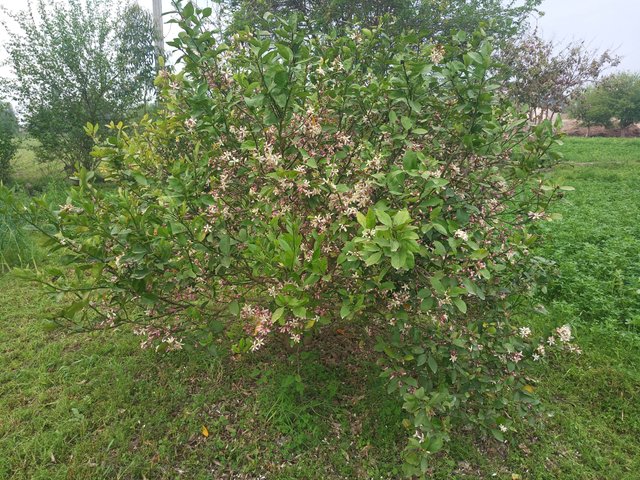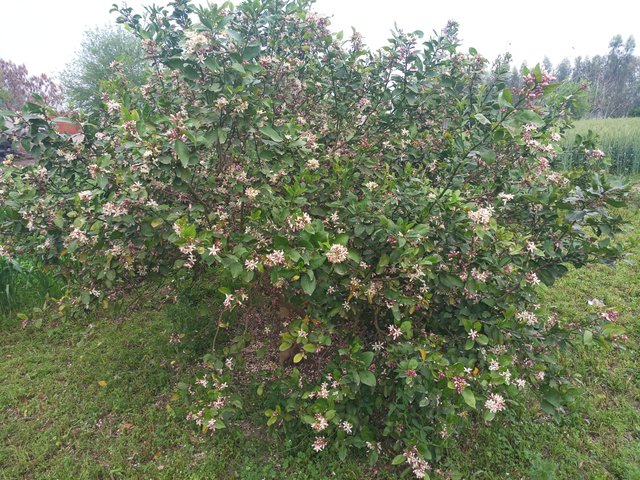 Alfalfa was its peak and it was looking like best grass on the planet earth. It was presenting a very beautiful view. It was like a green net on the ground. style="background-color: transparent;">There were little insects over there who were finding their foods that add to the beauty of the scene. It makes me very happy and delighted.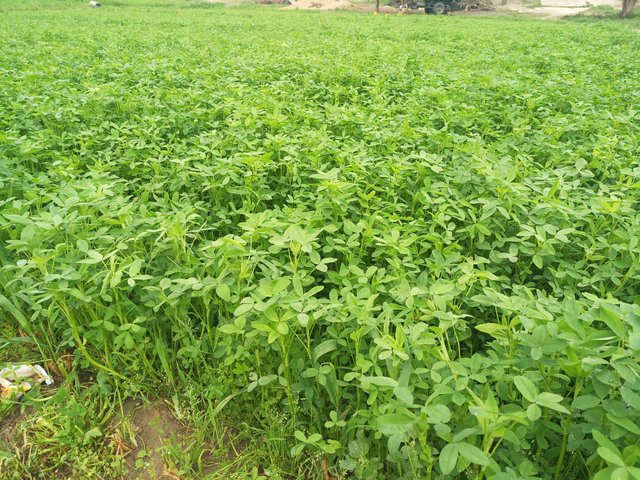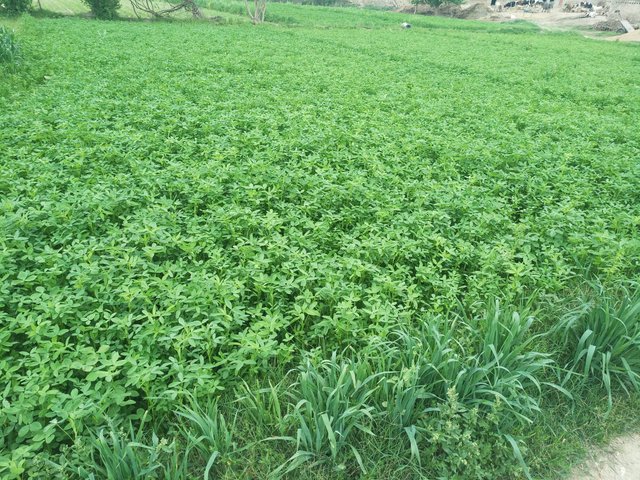 Then I visited our wheat field that is near to ripe. In Pakistan, we cut it in May so the season is very imminent. I became happy to see that our wheat crop is perfectly growing and I hope we will get most from it.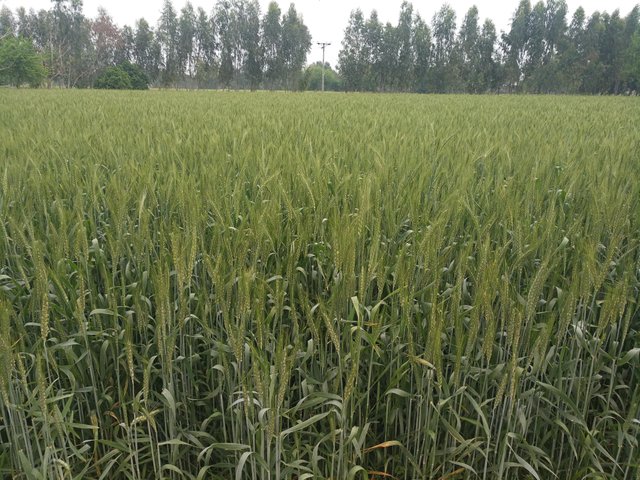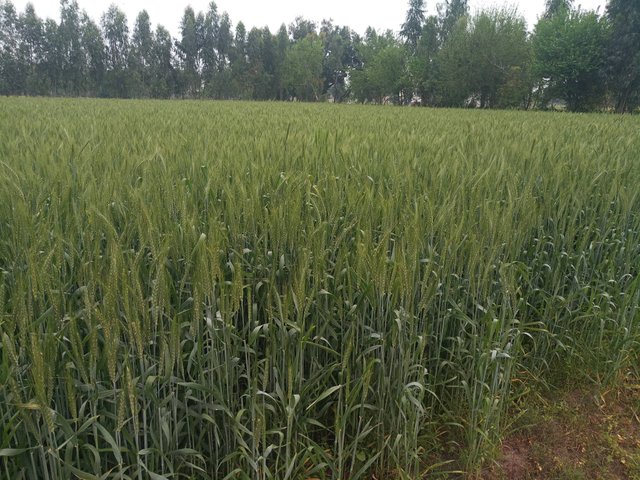 I wanted to enjoy more but Still, I was in my wheat field and the cloud started thundering and then lighting and in no while, the rain started. So I decided to come back to my home. It was an awesome day and I enjoyed very much.
All thanks to God.