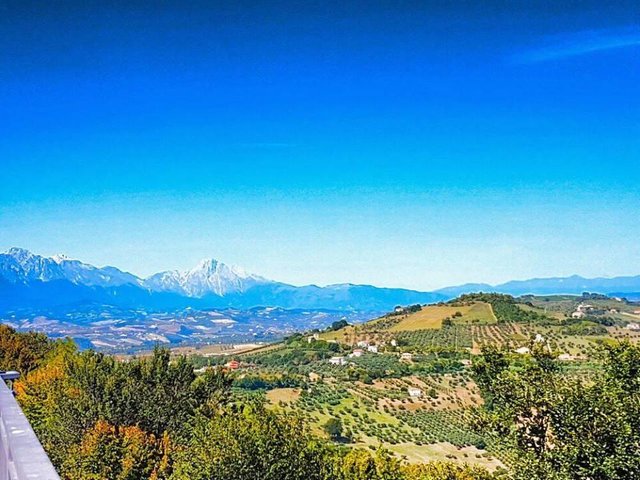 (View from behind the cathedral)
I have just been spending three days in my mother's little town in the region of Abruzzo, in the center of Italy. Maybe you don't know that, but Città Sant'Angelo, in the province of Pescara, apart from being one of the most beautiful villages in Italy, has also been recently listed by Forbes as the sixth cheapest place to live in the world in 2018.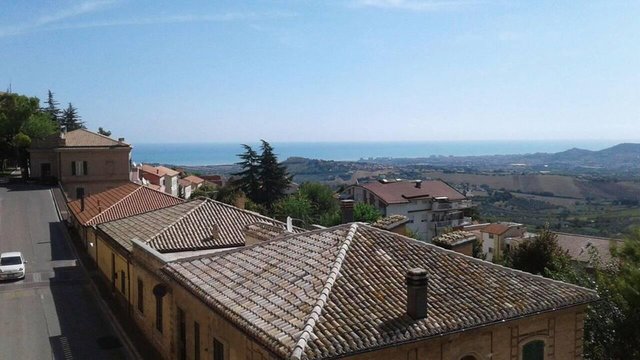 (View of the sea from the Belvedere)
Described as the new Tuscany, Abruzzo is a region rich in history, architecture and great food.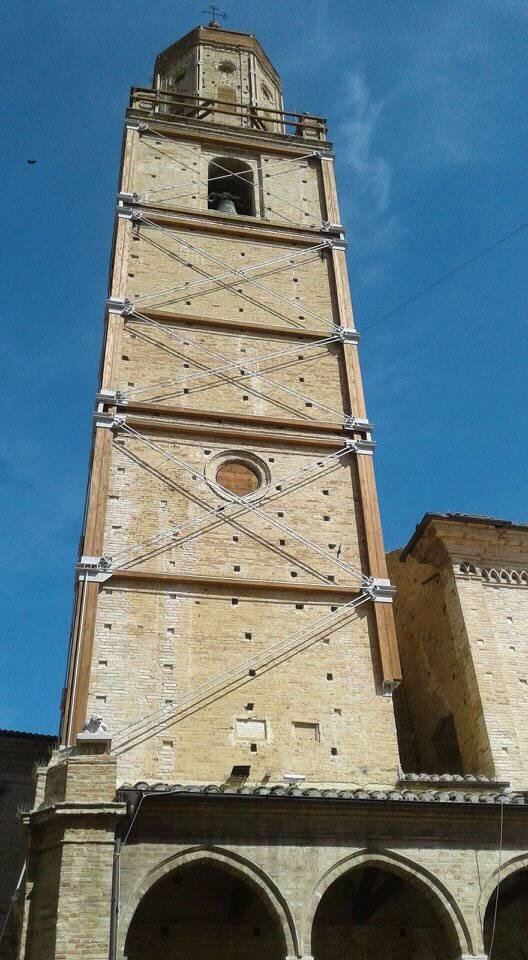 (The bell tower of the Saint Michael Cathedral)
Situated on the top of an hill at a few miles from the Adriatic Sea and the Gran Sasso and Majella mountains, Città Sant'Angelo, with its many ancient churches, architecture and amazing landscapes is a little jewel. A place you have to visit if you travel to Italy.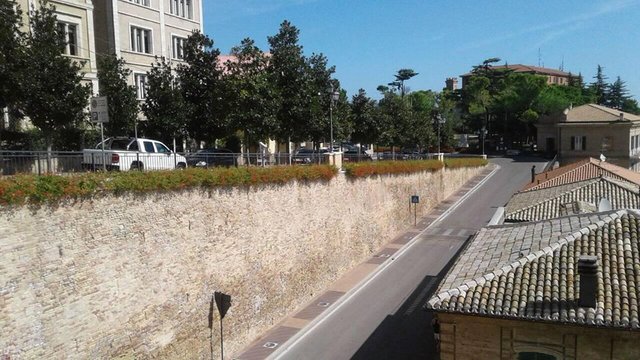 I used to spend my school holidays in this beautiful place and I always come back there whenever I can.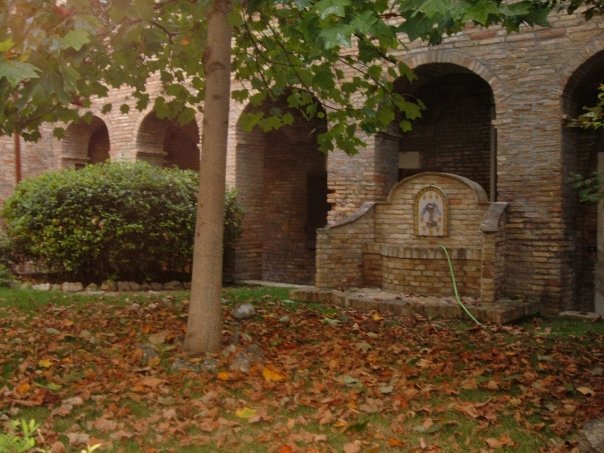 If you ever decide to travel to Italy, make sure you come to Abruzzo and visit Città Sant'Angelo and the other marvelous jewels of this region. ^__^

(The municipality)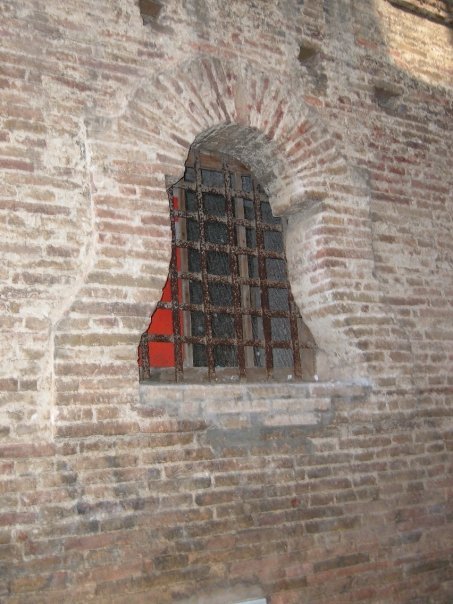 (Characteristic medieval window)
Links: