One of the advantages of living here in Panama is we can be in the mountains in the morning and spend the rest of the day at the beach. We took advantage of this recently and spent all day on a boat and island hopping! It was so much fun, I wanted to take you all along on the ride!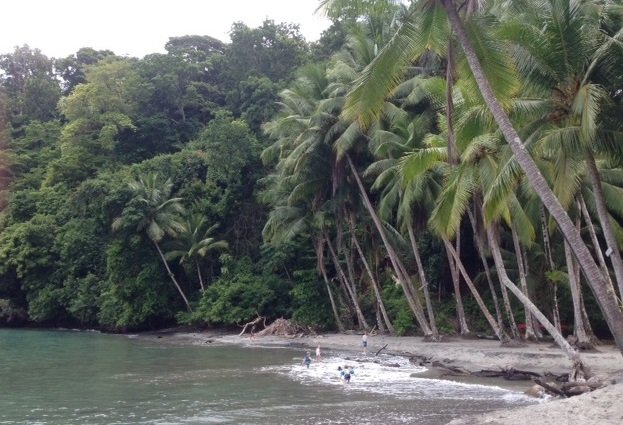 We go to the dock in Boca Chica around 9:00 in the morning, which meant we left home around 6:45! Bright and early, but excited about what we might see. Each adult was $20 and each child was $10. We had a private boat tour in Spanish. When we arrived, we loaded into the boat and headed to the first island.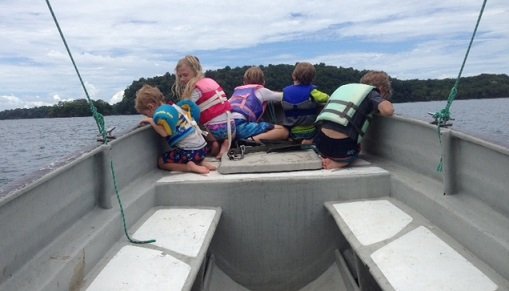 We arrived at the island around 10:00 and made a plan to leave at 11:30 to go to the next one. The kids had a blast playing in the water, finding iguanas and looking for shark teeth! The sun was shining and we were having fun finding coconuts.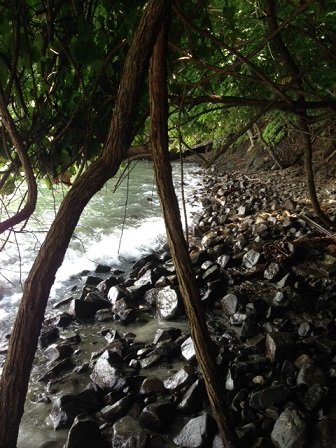 We headed to the second island where we hung out for a few hours. This island had a restaurant where we could eat, but we had brought sandwiches for lunch. There were chairs to lounge in and even some locals that we could talk to. The island was really nice and we were having a great time, but I reminded the tour guide what we had really come for...WHALES!
He told us to get back in the boat and I asked if the whales were out today. He said we would go look for them. We drove to one spot...no whales. On to the next spot...no whales! Let's see another one...NO WHALES! Then, something caught his eye and we were off! He got us to a spot and there we saw it!!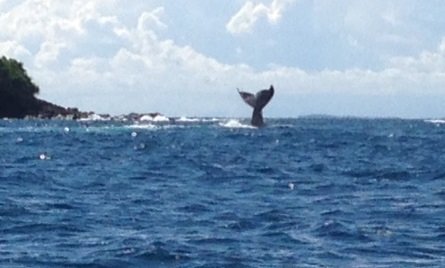 .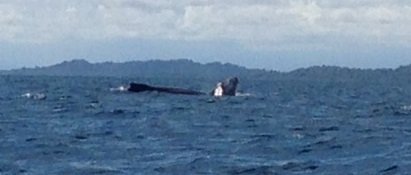 A mama whale was hitting her tail on the surface while the baby was jumping up and landing on his back. She was clapping for him!! We sat and watched them for a few minutes and enjoyed the show! Check out our video below.
We were able to watch about 5 whales or pairs coming up to the surface. It was such a fun time and we were so excited that our guide worked so hard to get us to be able to see the whales. He told me after that he didn't think we would get to see any that day because they usually are all out in the morning and he didn't see any as we headed to the island!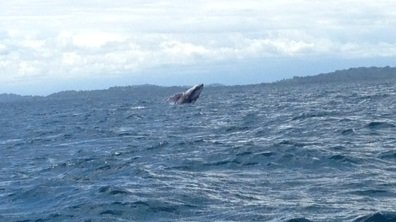 .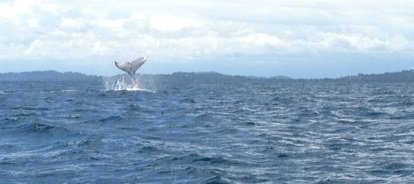 If you are ever in Panama from July to the end of October, be sure you find a tour guide who will take you out to see the whales. If you miss the time for the whales, be sure that you check out the islands. I never knew there were so many. It was amazing to ride the boat out really far and there were still islands! Such a beautiful land to explore!!
---
---
Are you interested in visiting Panama to learn more about moving here? Check out Panama Relocation Tours if so. This tour will take you to many cities in the area where expats have settled and introduce you to many helpful people. Each tour is 5 nights and 6 days across the entire country (and you get to meet me)!


!steemitworldmap 9.059013 lat -79.471001 long David District D3SCR
Check this out on the steemit World Map