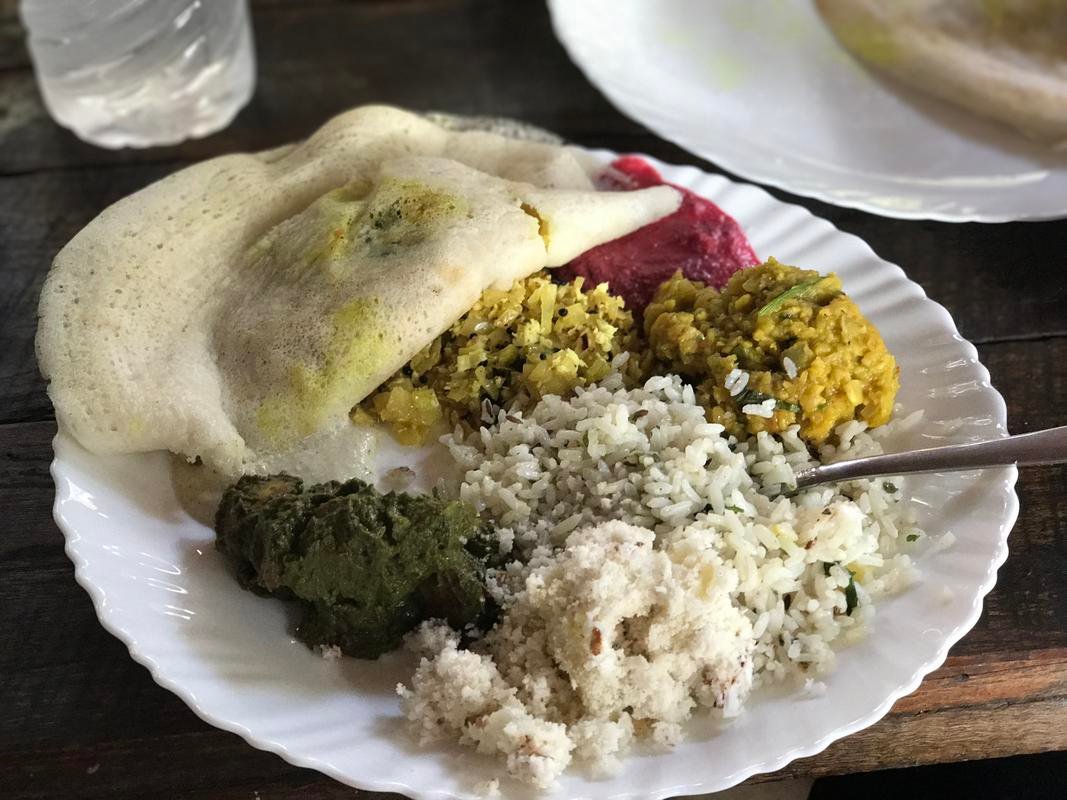 Hey everyone! I recently took a cooking class in Varkala at Jairam Cafe and learned how to cook 6 dishes from South India and 3 dishes from North India. The chef, Dilip, took us through each step of his recipes and we got to enjoy the feast after.
---
---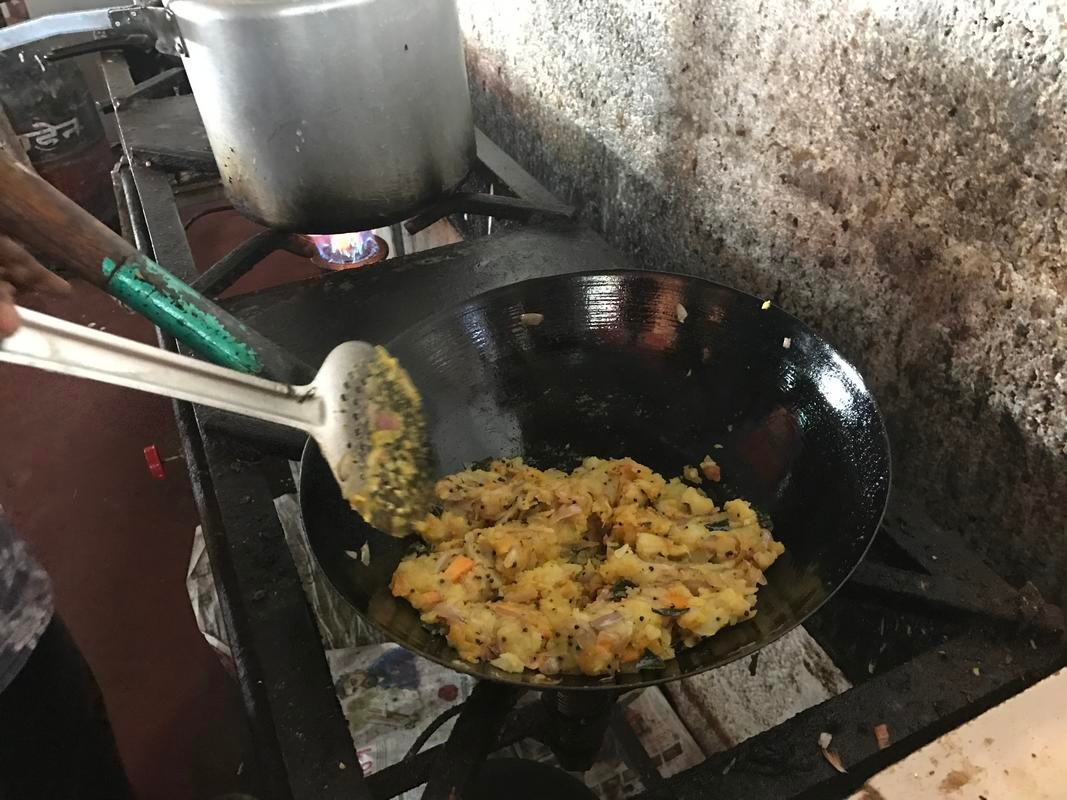 Masala Dosa Filling
Ingredients
3 tablespoons oil
1 teaspoon mustard
1 tablespoon curry leaves
1/2 cup chopped carrots
1 cup diced onions
2 cups mashed potatoes
1/4 cup water
1 tablespoon turmeric powder
2 green chilis (optional)
Directions
Add oil to the wok, heat until simmering
Temper mustard and curry leaves for 1 minute
Add carrots and onion to wok, saute for 5 minutes
Add water, turmeric powder, green chilis, and salt, stirfry for 3 minutes
Take off heat and set aside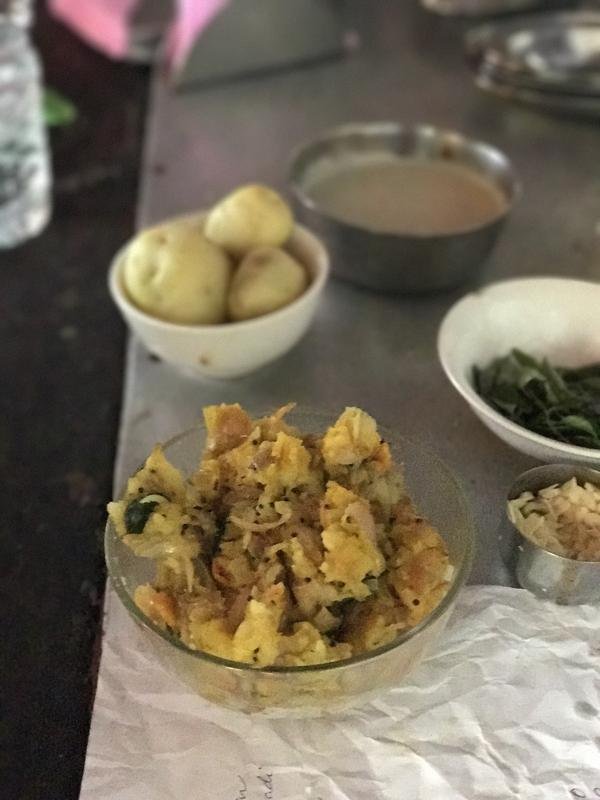 ---
---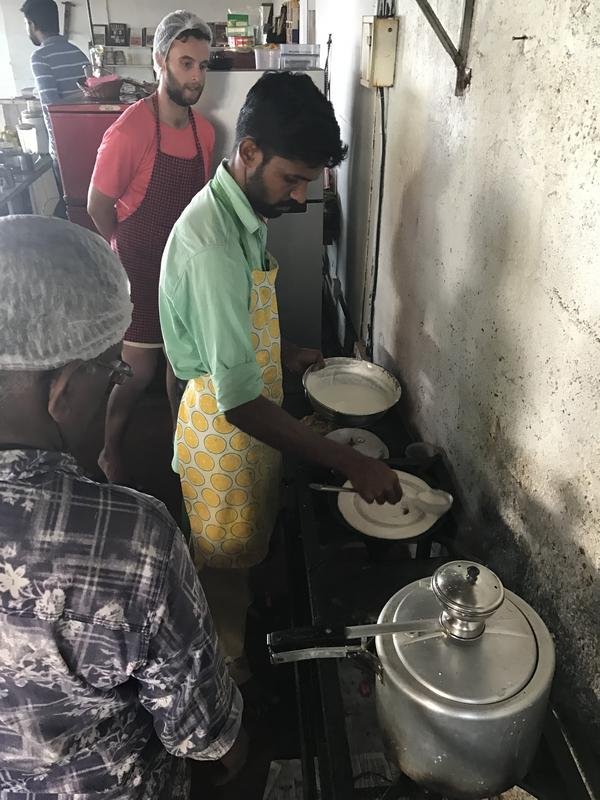 Masala Dosa Batter
Ingredients
1 kg white rice
400 g white urad dal
Water
Salt to taste
Directions
Soak rice and urad dal in a bowl covered with water for 6 hours
Strain and add rice and urad dal to a food processor
Process and slowly add water until consistancy is like a crepe batter
Add salt to taste
Cover and let it sit out overnight to ferment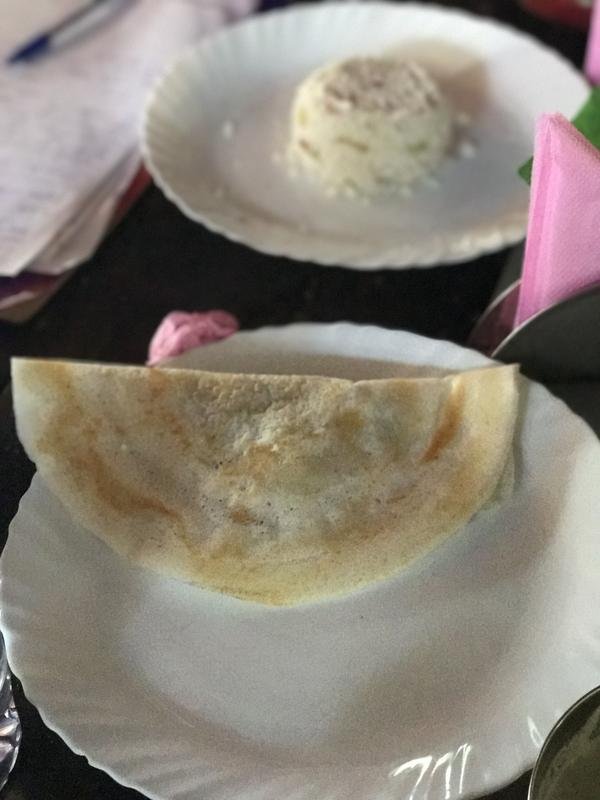 ---
---
The Complete Masala Dosa
Heat up the skillet and evenly distribute oil so that the skillet is lightly greased
Take a ladle full of the batter and slowly pour it into the middle
Now slowly use the bottom of the ladle to gently move the batter towards the outer edges of the skillet in a circular motion
Once you have a crepe-like shape and the batter looks almost cooked through, add 1 cup of the filling and drizzle 1 tablespoon of oil over the entire dosa
Use a spatula and flip one half of the dosa over onto the other half, making a half-moon shape
Flip the dosa onto the other side, cook for 1 minute, and take off heat
Enjoy!