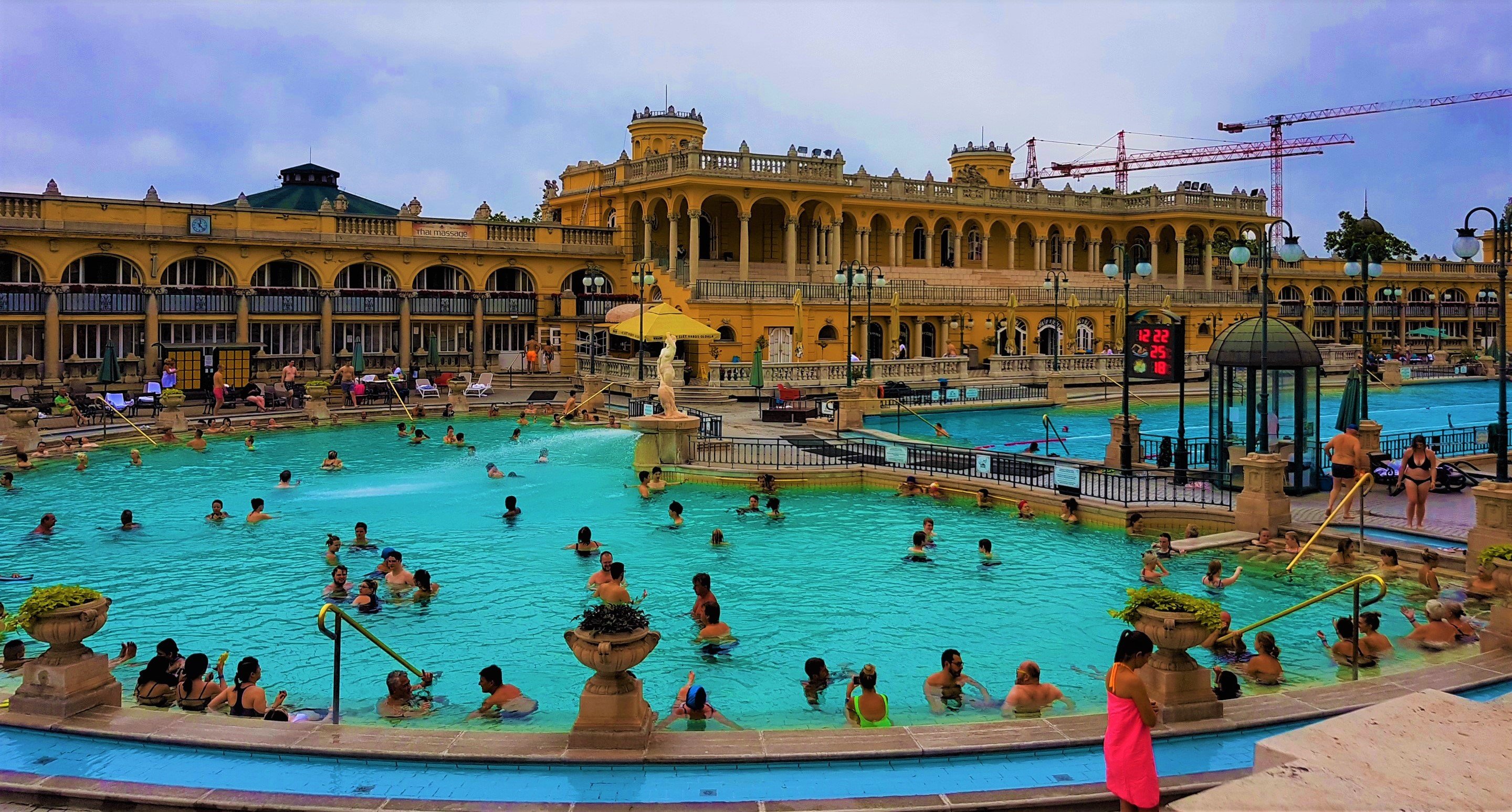 Two months ago we had a visitor from Holland
And of course, we were happy to show here around in Budapest those days that she was staying with us. We didn't make plans on a forehand but decided we should take it day by day and see where we would end up. Only one thing was certain, our friend and I would go to the thermal bath! As she was staying with us she didn't have to book an accommodation, so we could spend a little money on the spa. After all the stressful months I could use some relaxing too. The weather wasn't really nice during the week she was here, two days of rain actually. But for a thermal bath that doesn't really matter as the water is heated anyway.

Route to the Széchenyi spa
You can access the spa several ways, by bus and metro is preferable, depending on where your starting point is, you should find the M1 (yellow) metro line. This one's, for example, easily accessible from Oktogon Metro station (where you can also arrive by bus or tram 4-6). If you take the yellow metro (M1) from Oktogon you're only a few stops away from stop Széchenyi fürdő, where you walk up the stairs and right into the spa.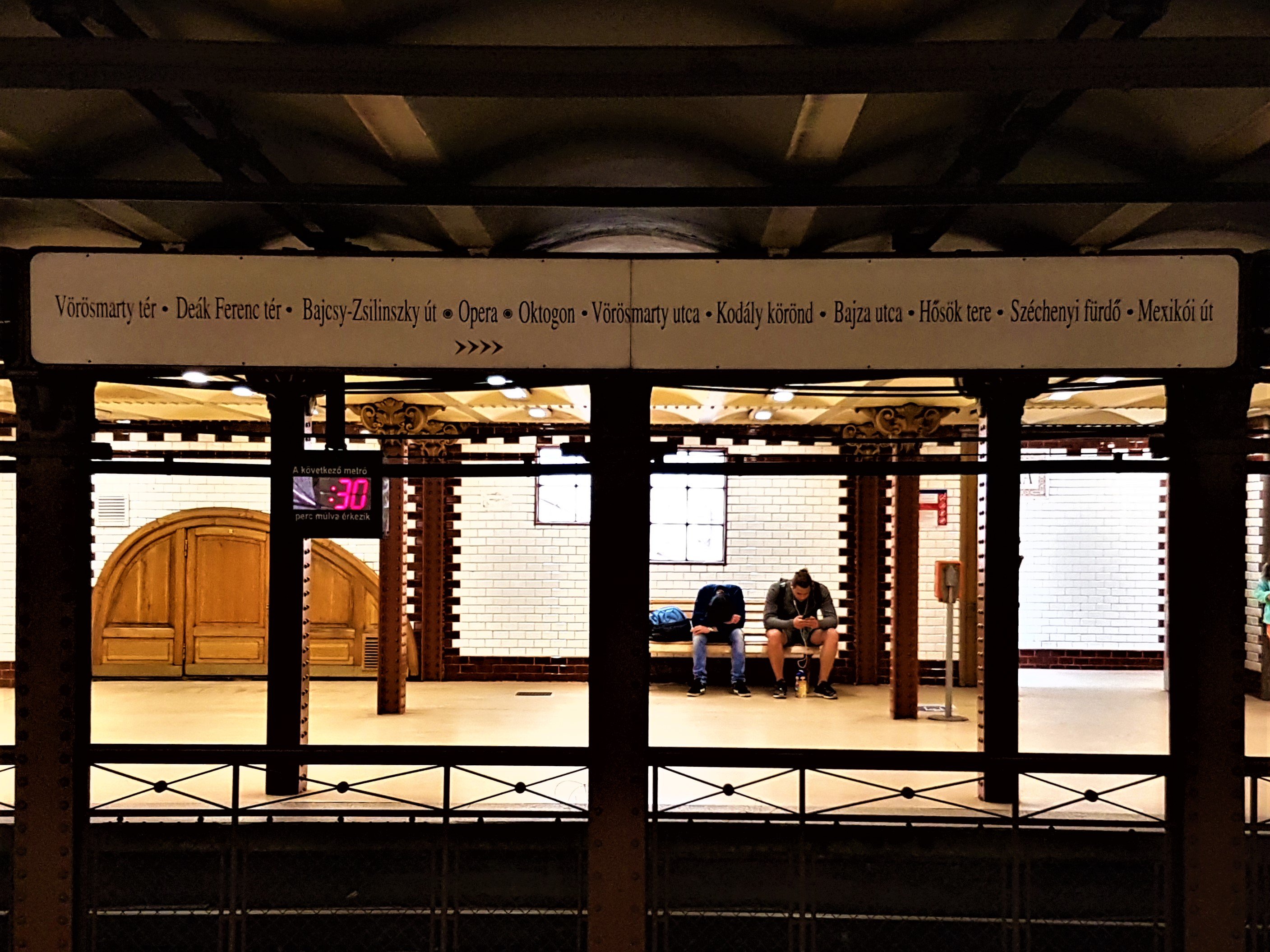 The easiest way to get to the Széchenyi spa is by metro. For those not familiar of the great connections by public transport in Budapest, let me first tell a bit more about this. Wherever you're staying in Budapest, you will have easy access to every other part you wish to visit. Budapest has a metro station and bus station on like every corner of a big street, plus there are also tram lines and trolleybuses. There is absolutely no need to get a taxi and if you do, you should only take it from or to the airport because of the time you're travelling or too much luggage to carry. Trust me, in any other case, you'll be just fine using public transport. I've never experienced public transport that is always very well connected and every few minutes neither in Holland or Spain. Even in the winter time when it has snowed public transport will get you anywhere in Budapest.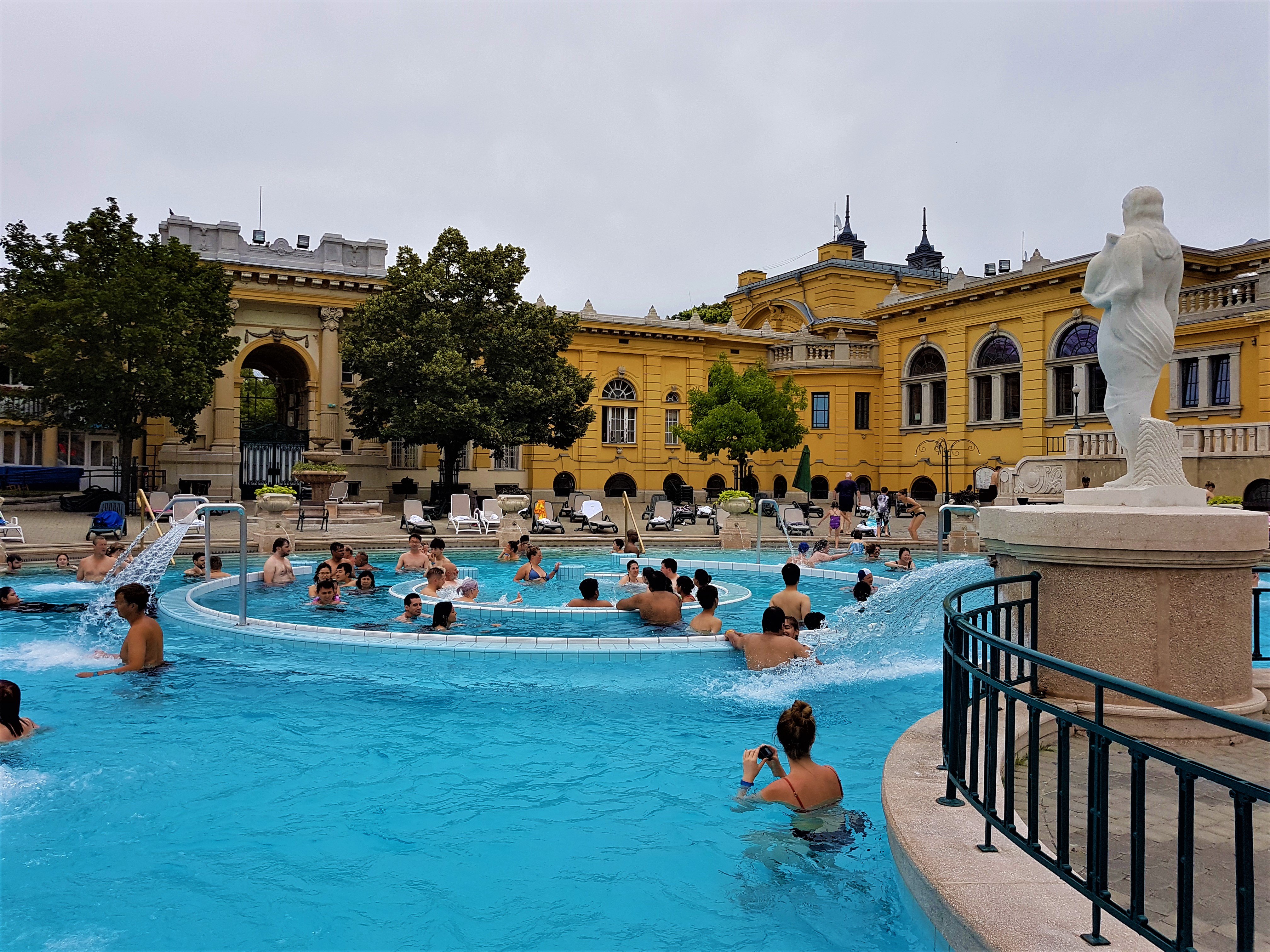 The prices
There are various entrance prices possible, depending if you are visiting weekdays/weekends, but you also get a discount for morning or evening tickets. But I must admit the discount you get is not that high, about 10% only. The prices for an entrance ticket with a locker are only 200 Hungarian Forints cheaper than those with a cabin. This is not even 1 euro. Depending on your wishes your ticket will be between about 15 and 20 euro.
My friend and I booked a 20-minute massage along with our entrance ticket at the desk, which cost about 20 euro. My advice is to check in advance if there are free spots for those massages because we only had one option for the time that we could get the massage together.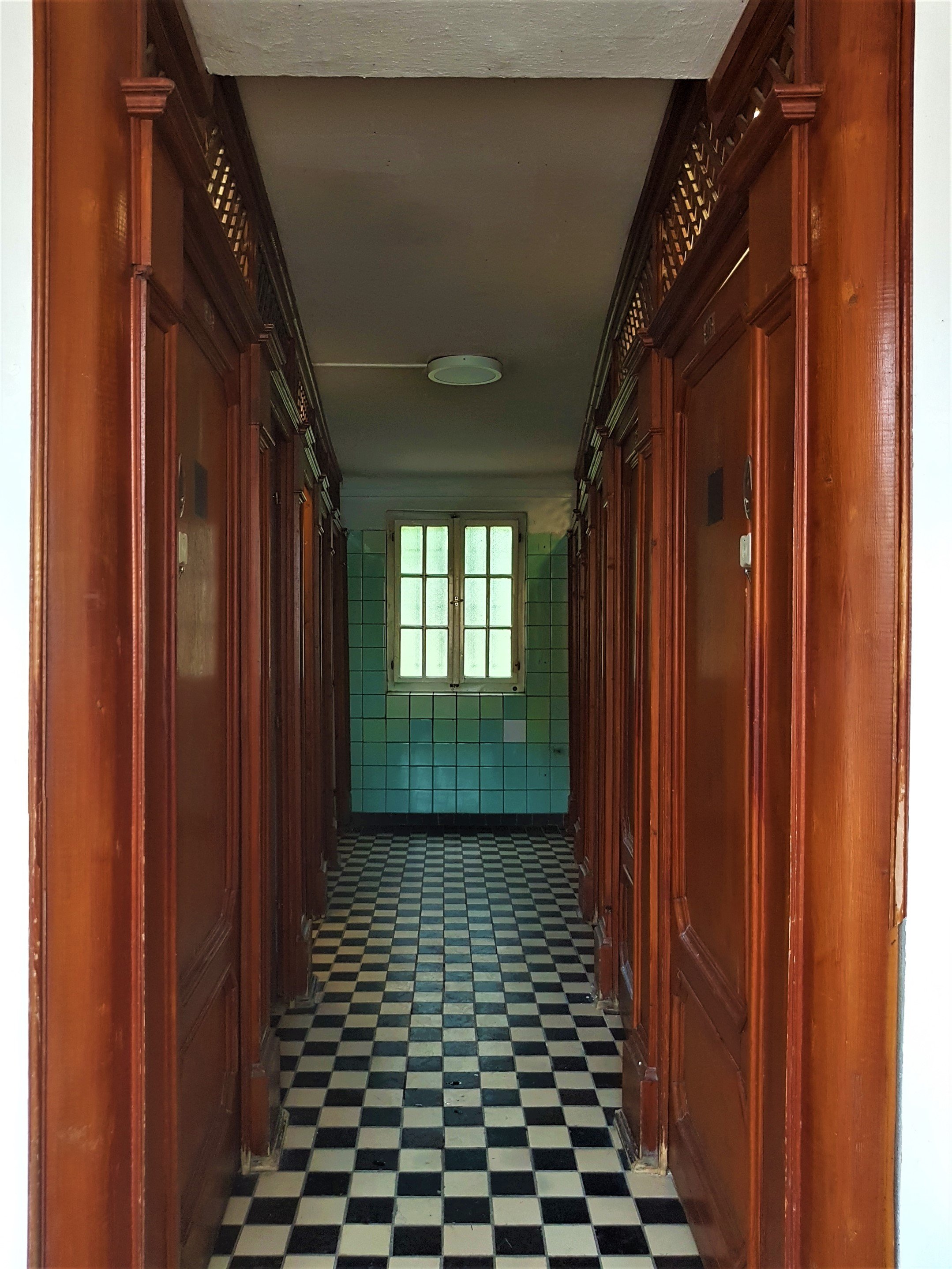 Private cabins available for luggage
In this little hallway you can see the big locker area that probably will be used mainly by tourists. I love the wooden doors and details there, I had to take a picture of it. Although you might not expect people to walk in with their suitcases, many of them do. I guess for a short stay in Budapest, some tourists are leaving their hotel, and take the rest of the day to visit the Széchenyi spa before catching their flight back home. If you will visit Budapest, and have lots of hours between leaving the accomodation and the flight home, I would highly recommend you to reserve this last part of your stay here to visit the Széchenyi spa. You will go home totally relaxed, what a great way to end your trip, right?
If you are planning to do so, you should not choose the option entrance ticket with locker, but cabin use. This way you can put all your luggage in these cabins which you can lock while enjoying the spa.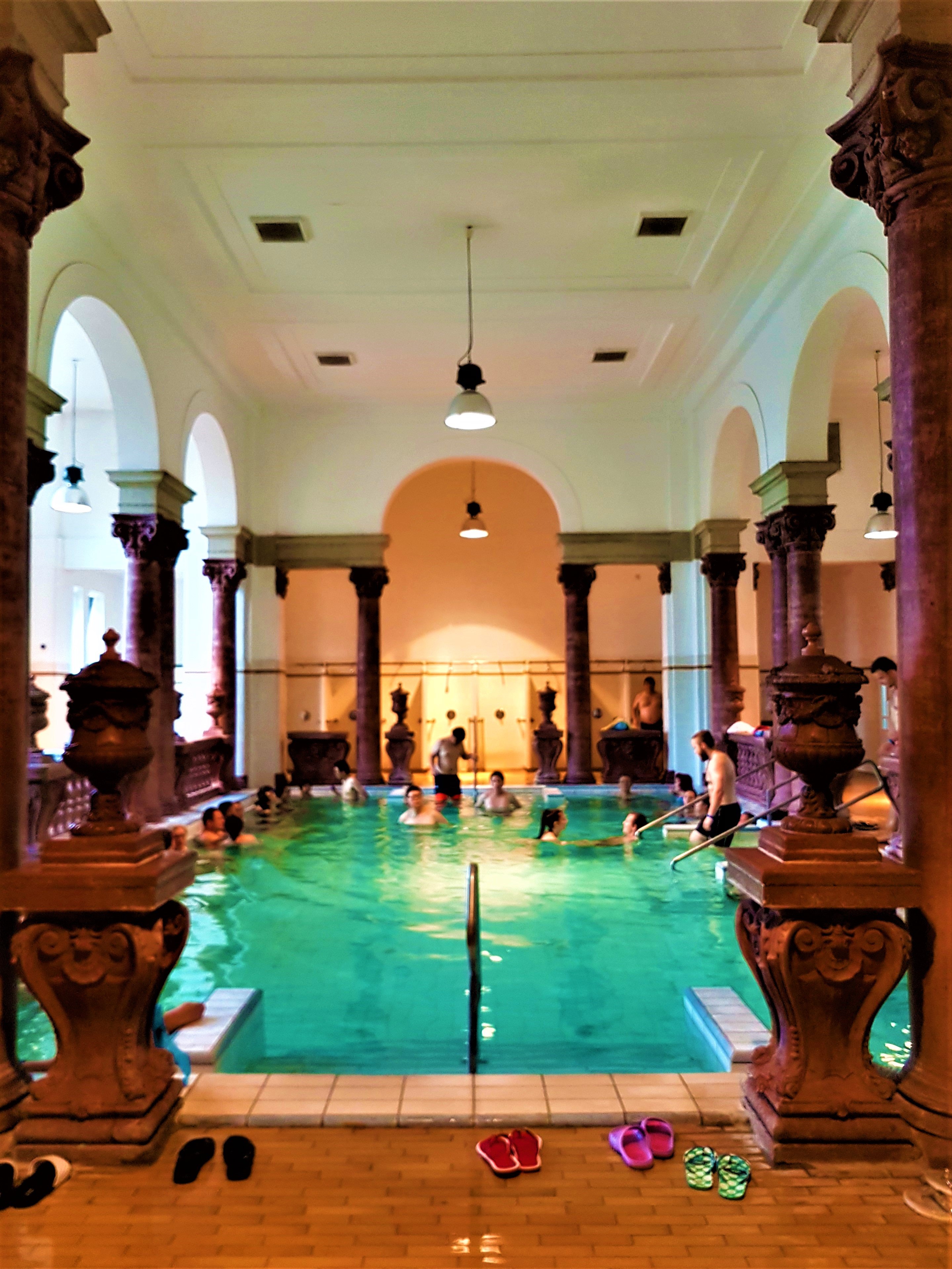 Massage from a blind guy
We couldn't easily find the route to the massage cabins, but we were on time eventually. While waiting we were observing people walking around, and I noticed a blind guy. While I first thought maybe it would be best not to get the massage from him, we were discussing this, and realized that would probably be the best option: getting a massage from a blind person! Because his other senses take over what he can't do: see. And I must say, he did a very good job and I was super relaxed afterwards.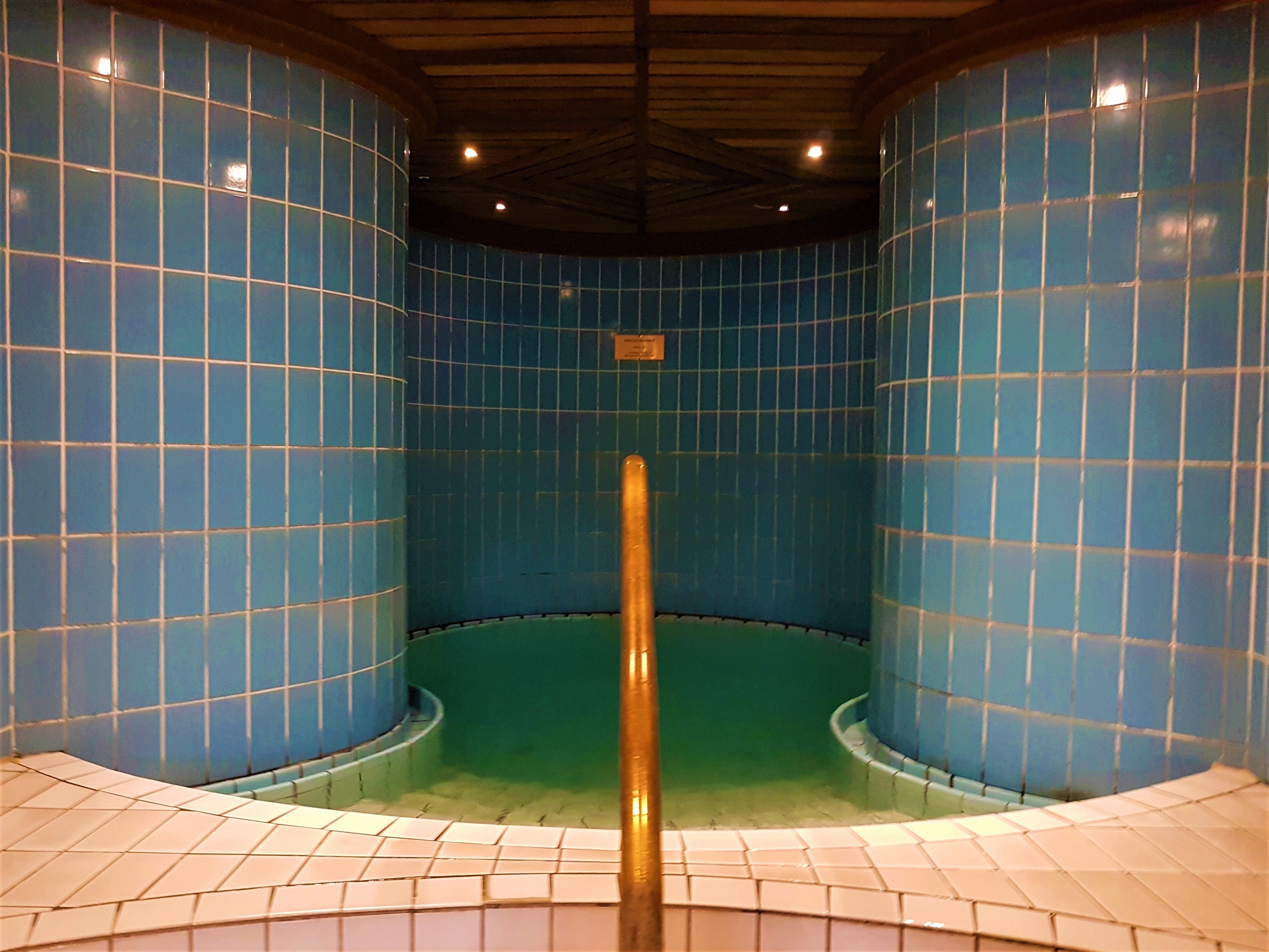 Sauna
I am not the sauna kind of girl to be honest, because I never last more than ten minutes max, but we decided to try going into the sauna anyway. The picture above is from the plunge after you have been in the sauna, we first thought it was the only normal bath without any other people in it until we felt the temperature with our feet. We knew instantly this is not one we will be going into today, we were there for the nice warm water and not this one. Like every other time in my life that I've been in a sauna, I could not take it anymore after about ten minutes approximately. Luckily my friend had enough too, so we left.
Ice, ice, baby!
| | |
| --- | --- |
| There was another cold surprise waiting for us when leaving the sauna: ice ! I decided to have some fun, grabbed a handful of ice to throw at my friend.. | |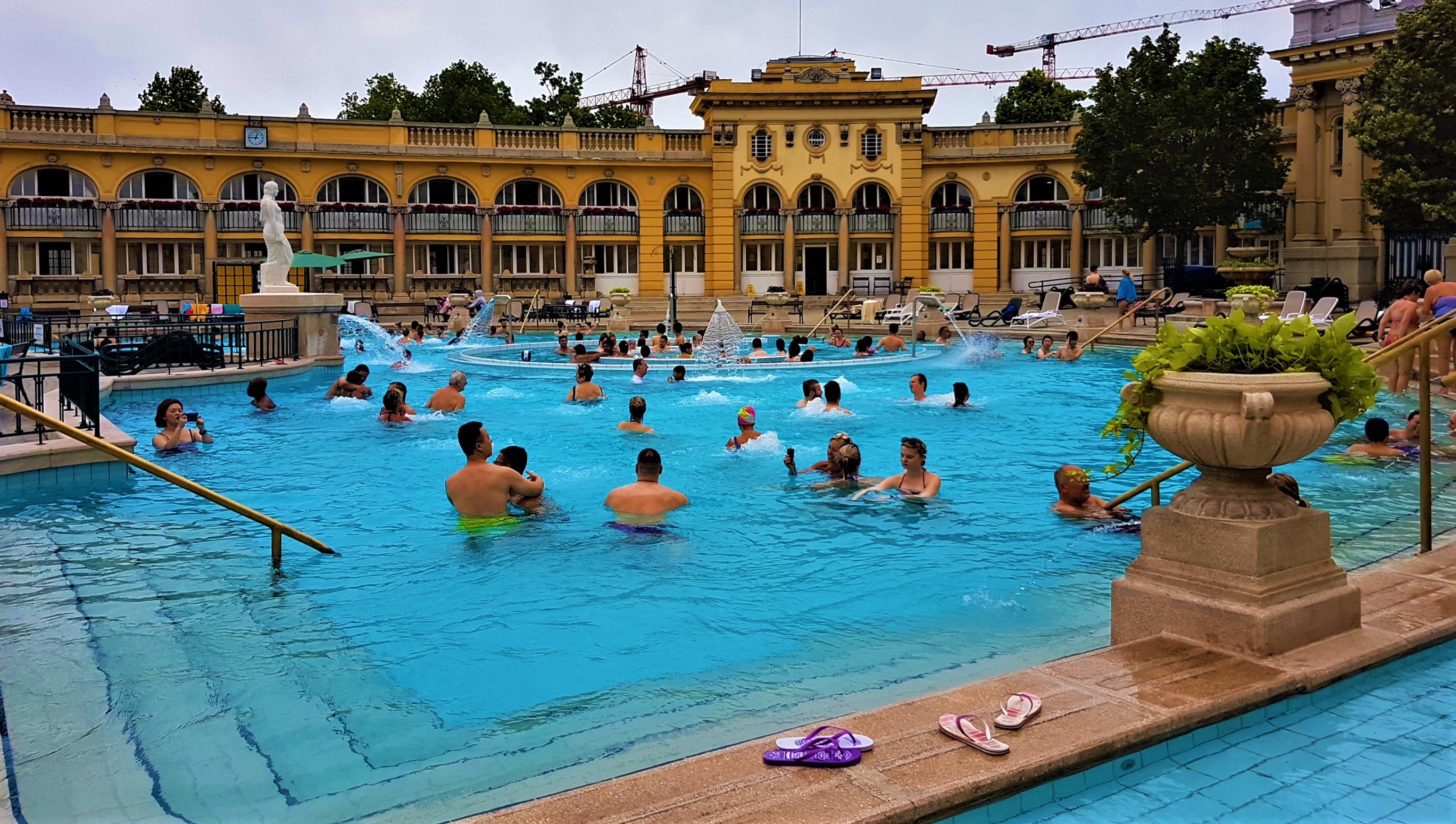 We stayed for several hours before heading home
We tried all the different baths, and after a few hours swimming and a relaxing massage, it was time to go home. We went to the bath at a rainy day, and it was like 22 degrees maximum, so every time we walked outside in our wet bikinis to find another bath, it was pretty cold because of the rain. Of course not when we were inside the thermal bath, that is actually great when it's raining! The sauna is recommendable to avoid that problem of being cold after you walk out of the sauna it doesn't feel cold anymore, it feels very comfortable actually.