I met a friend at the New Earth cafe in Coolum at the Sunshine Coast today for lunch. I love their food, it is really healthy and vegetarian. I always trust that the ingredients are fresh and wholesome and am never disappointed. It is not the best photograph I took to show off the cafe., but here it is.
This cafe needs to be assigned lots of gold stars for food, service and atmosphere. The general ambience is great.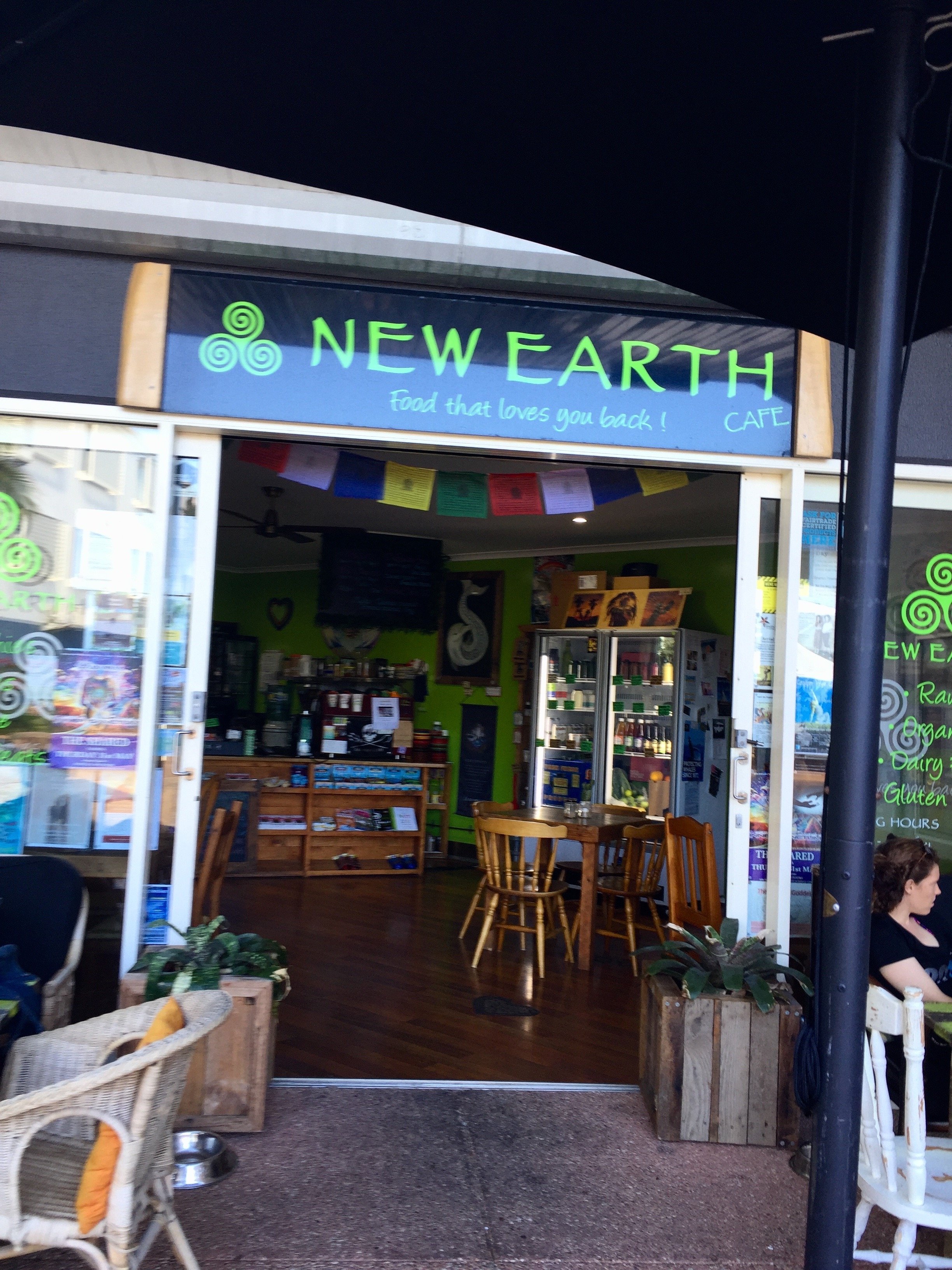 My dish today was a Vegetarian Marsala Indian style and it was absolutely delicious. Check it out! I was hungry and started eating before I remembered to take a shot. As they say the proof of the pudding is in the eating.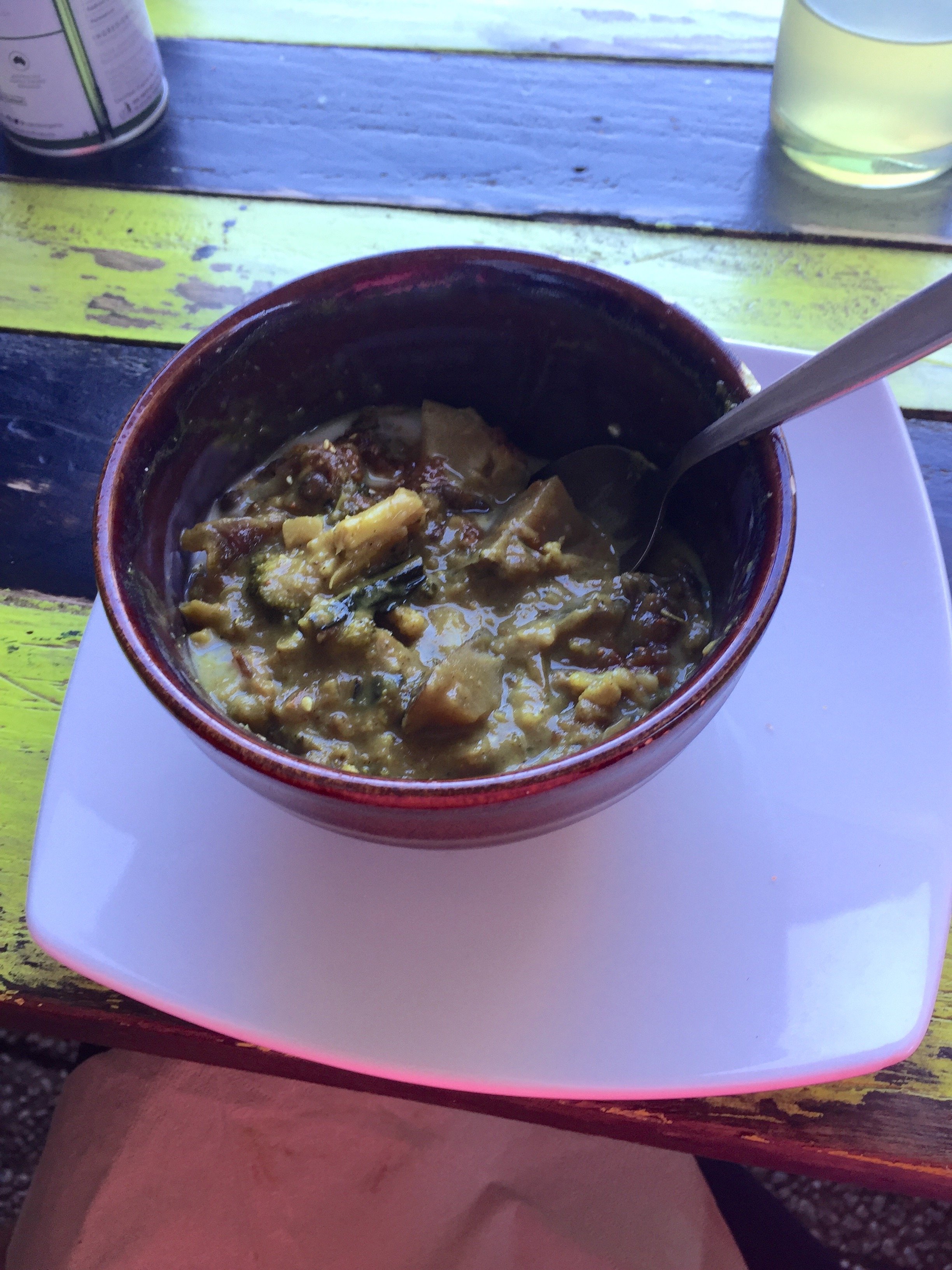 Here is the outside of New Earth - I really like it when cafes make a comfortable seating area for people who prefer being outside rather than inside. The wooden table and long lounge was very inviting and very comfortable.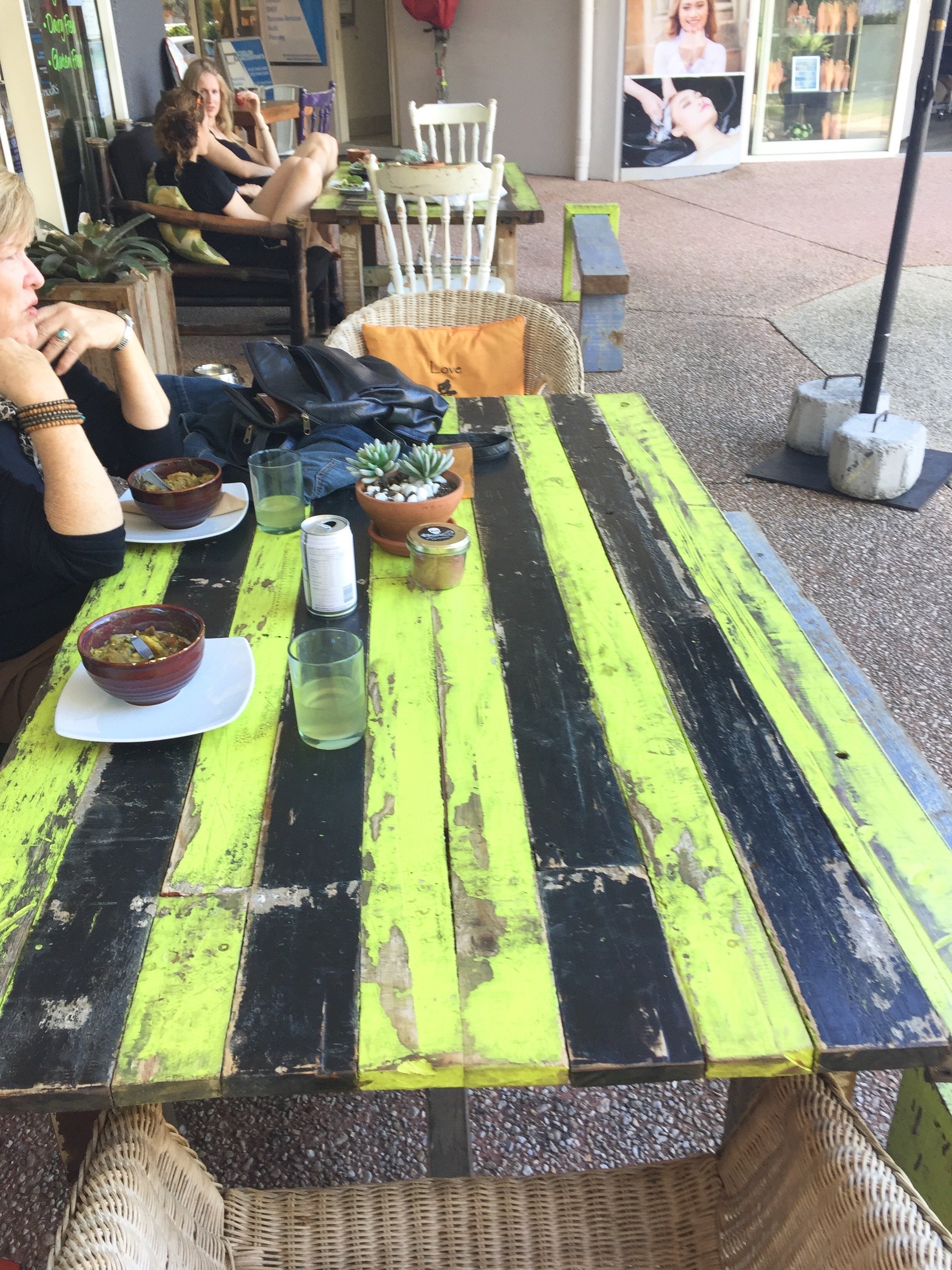 You are not wrong if you are thinking that @angiemitchell is always out eating at cafes and drinking coffee at coffee shops on the Sunshine Coast. It has been an incredibly busy time for me the last several week being out and about in the big community of mine. Organising movies on intuition gets me out a lot but so do friends who come to town unexpectedly. The friend I spent time with today at New Earth is a special lady and of course I needed to catch up.

I am going to try and make Vegetarian Marsala Indian style. I reckon I can find the recipe on google.
---
Bye from me

Angie

Enjoy reading my post.
---