Andrew Travels London – Trying The Portobello Market's Food
Portobello Market Saturdays are so full of life… AND food! Today I walked towards Acklam Village with an empty stomach, unlike last time, ready to try all sorts of foods. The colour and smells invited me into this little block lined with dozens of food stands.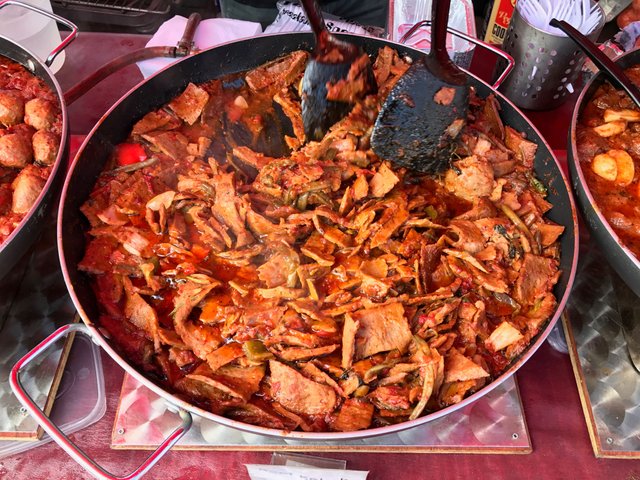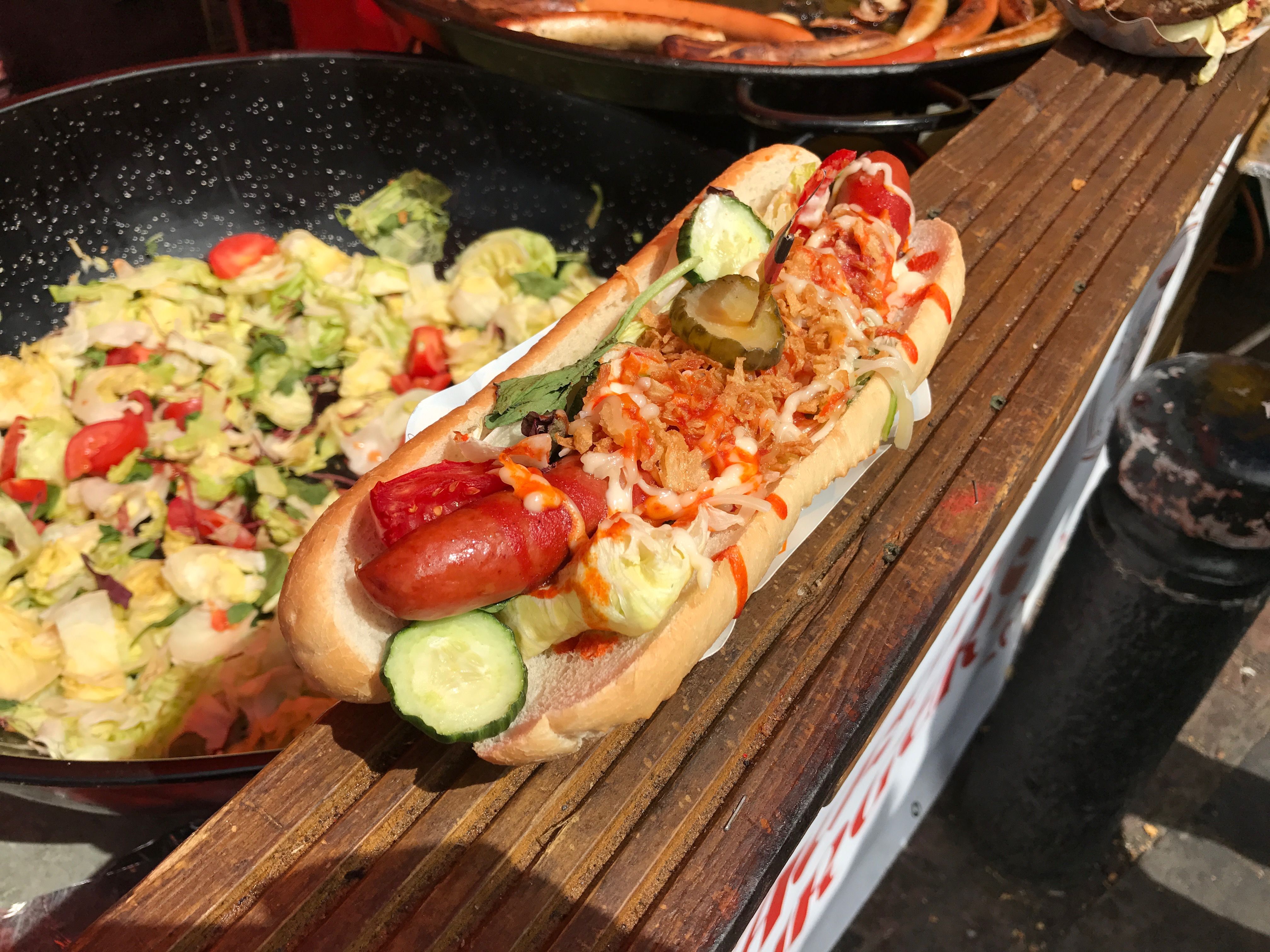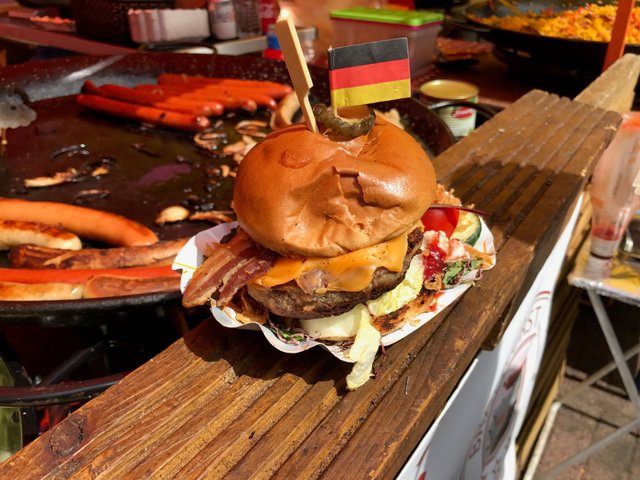 The Indian food stand caught my eye first. They had more than five different dishes bubbling away in large pans. The man behind the stand gave me a few samples on toothpicks to help me make my mind up.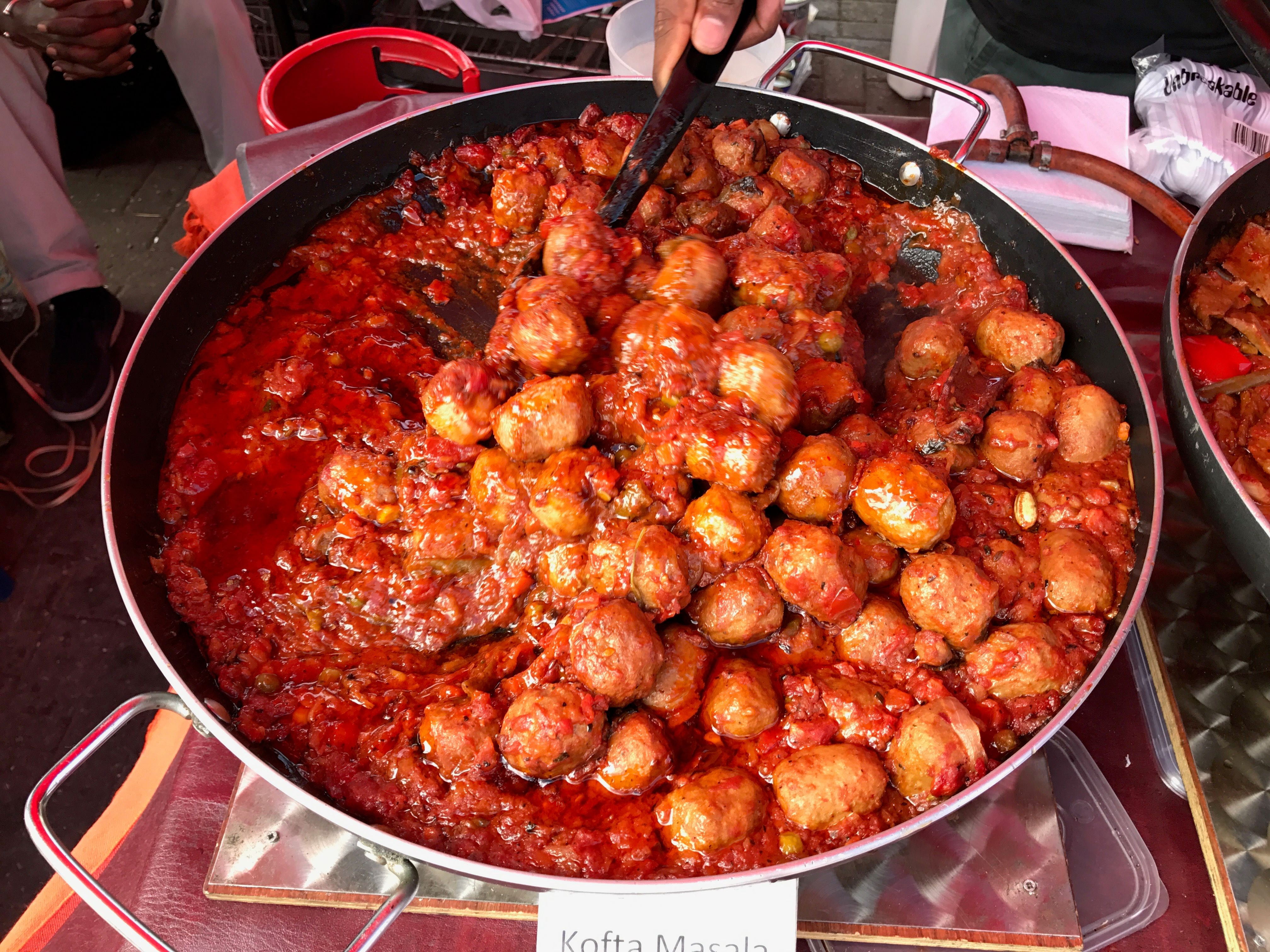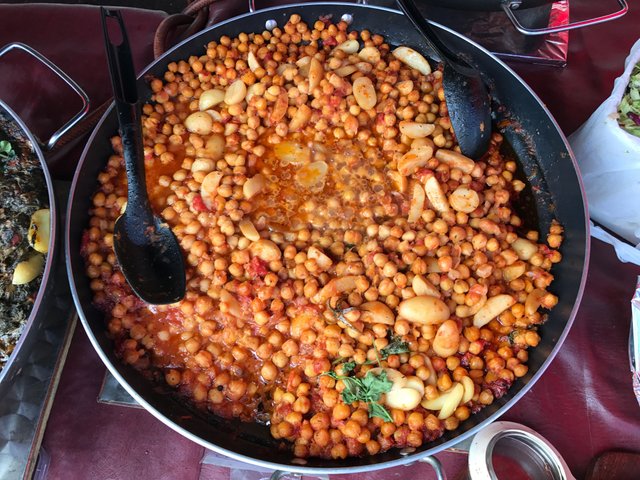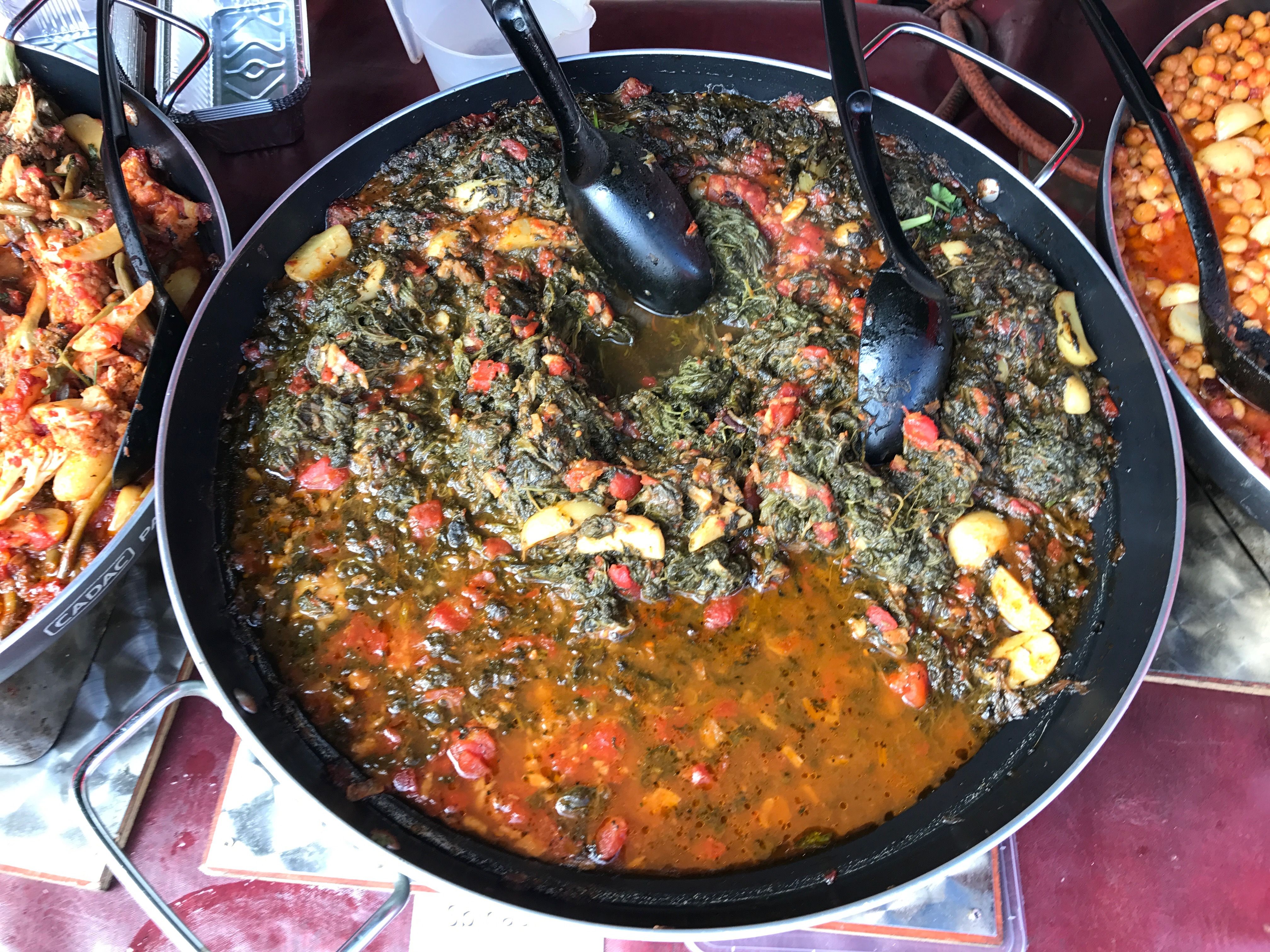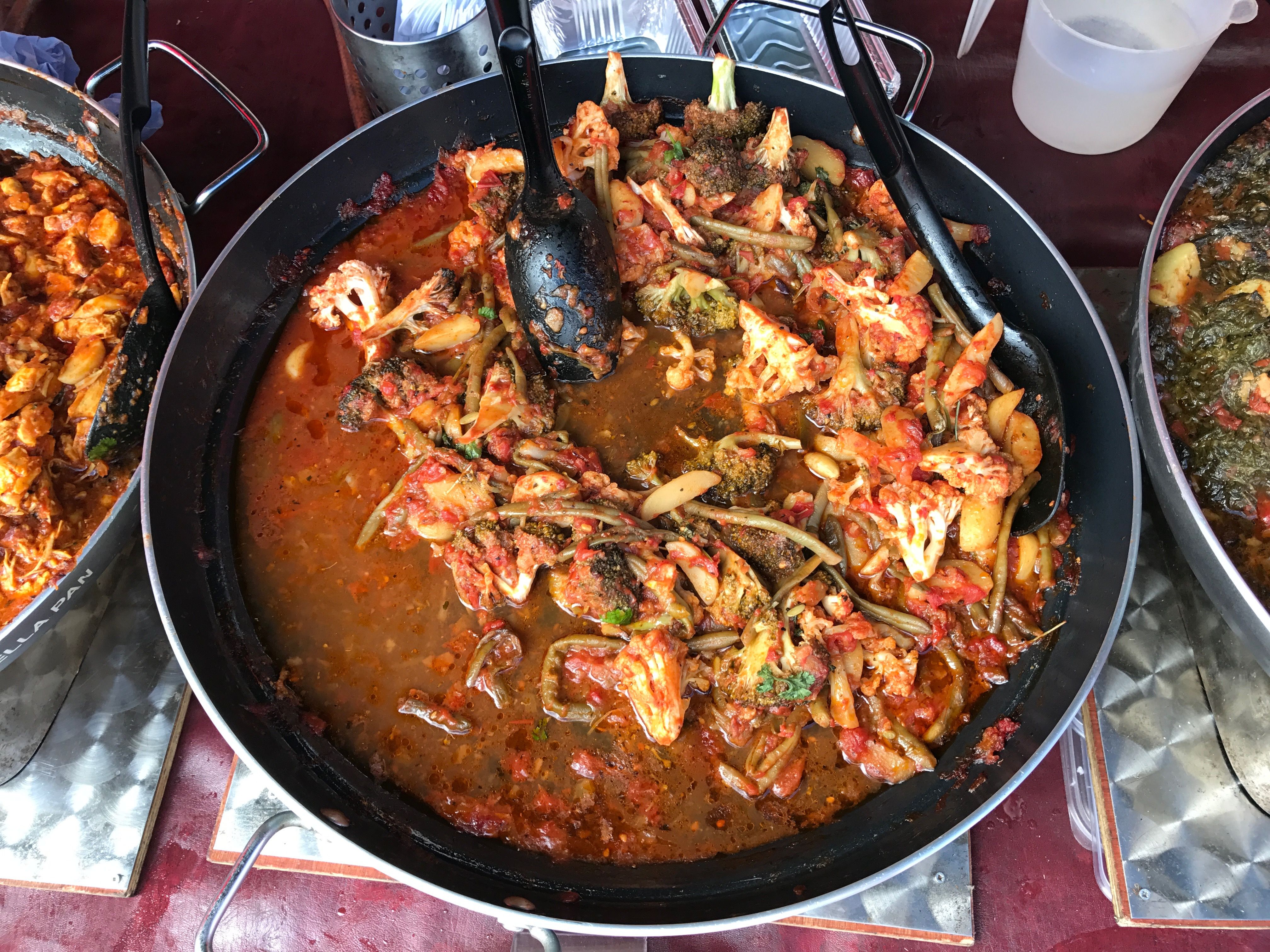 I ended up choosing the beef curry and it was delicious. Sitting on top of the pilau rice, the beef was tender and mildly spicy. I quickly finished the dish and continued searching for more delicious food nearby.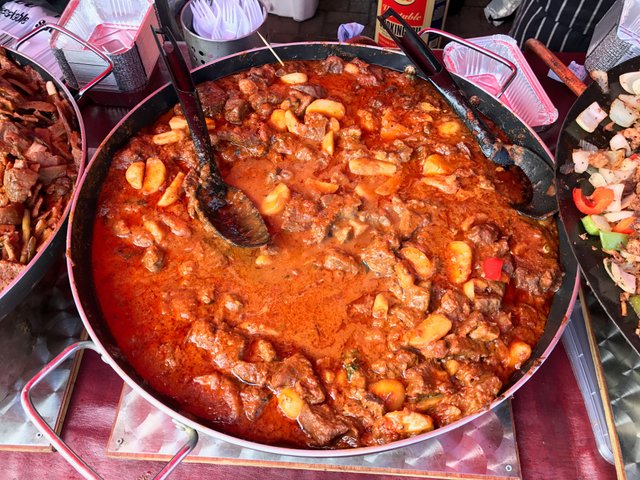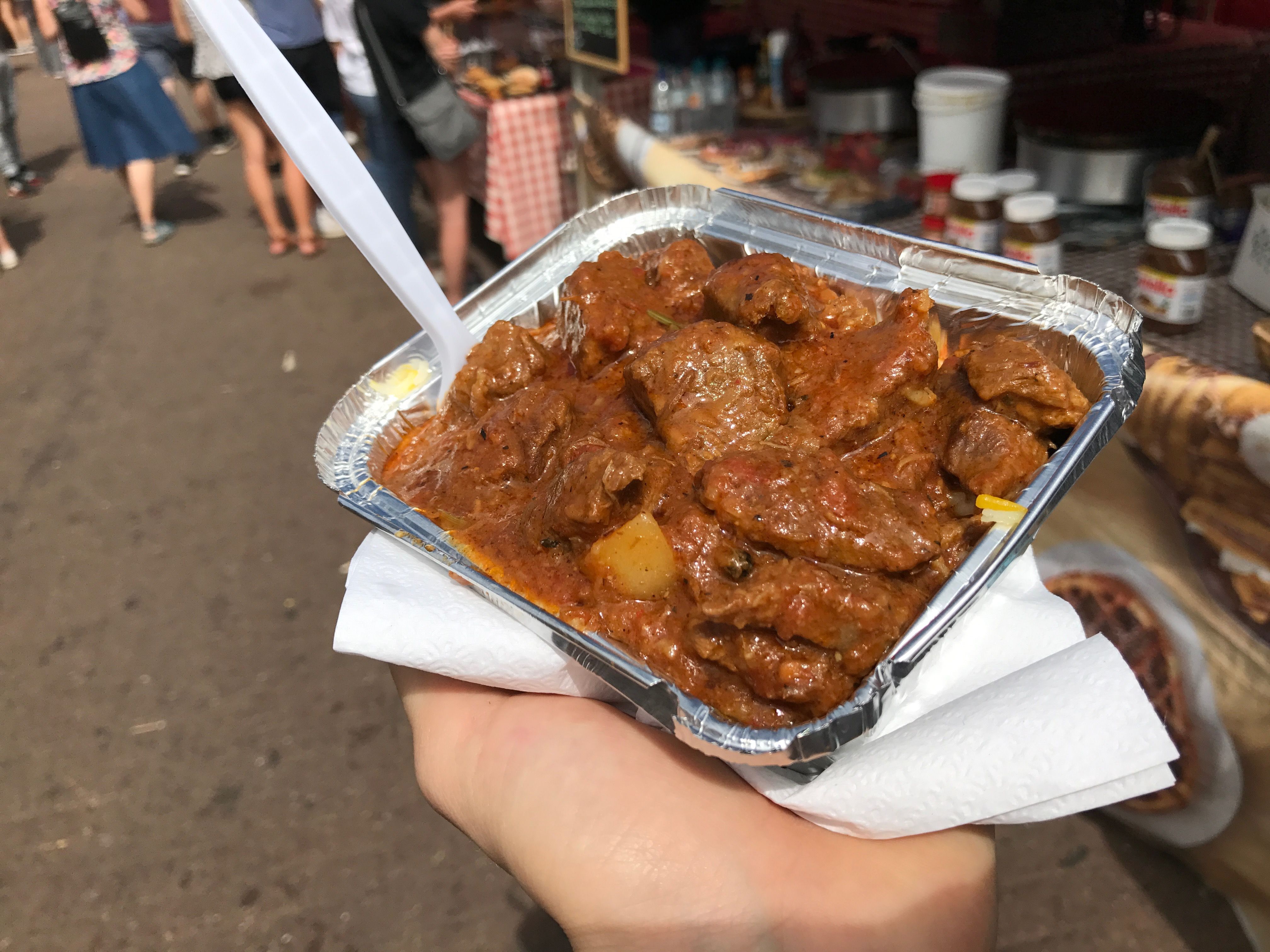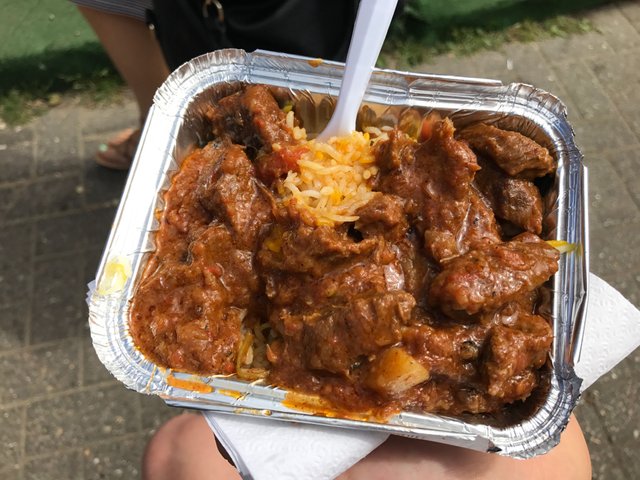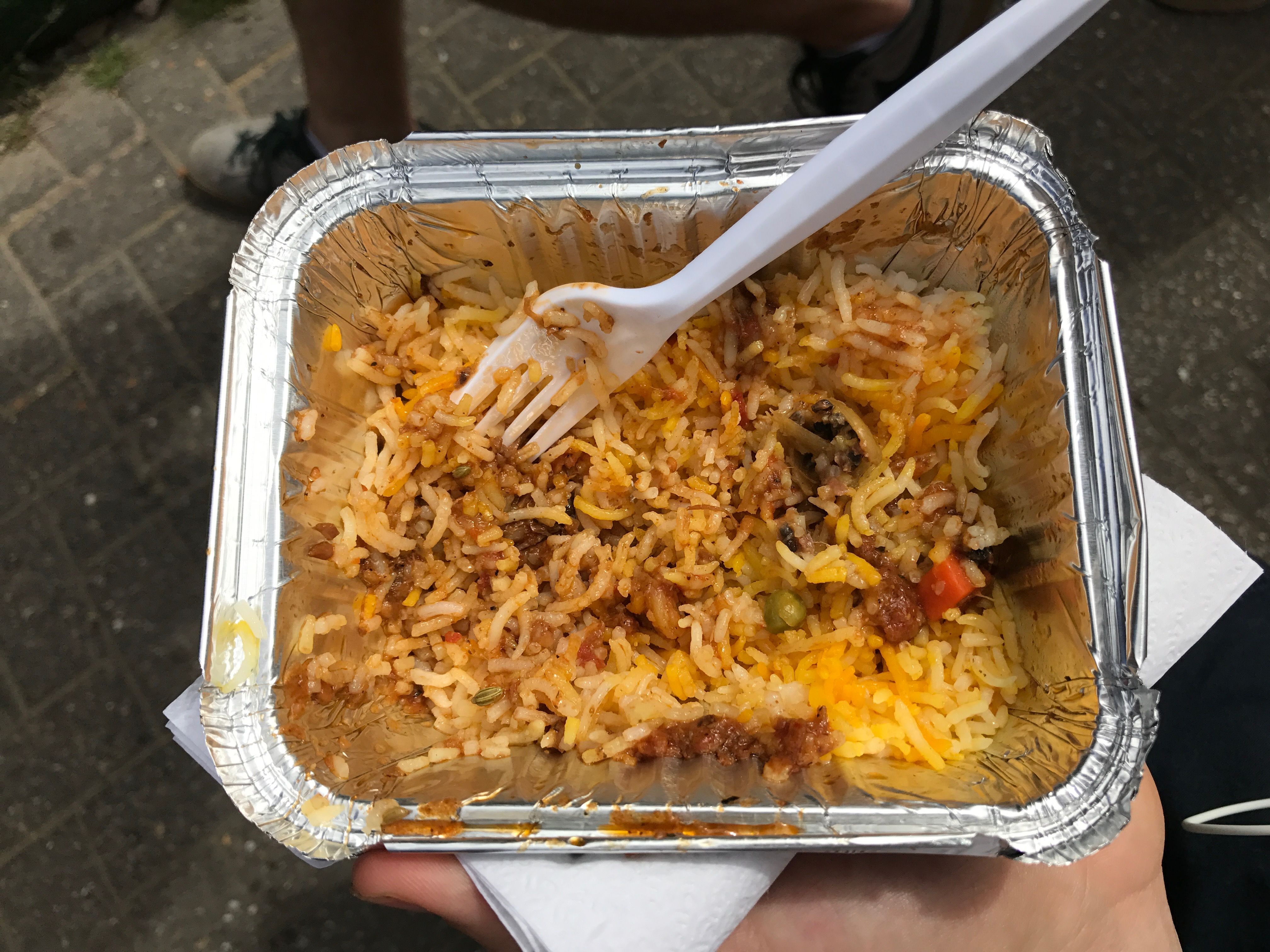 I came across a Spanish food stand which served burgers and omelets. I ordered the vegetarian option because it sounded so delicious, with its garlic mushrooms, manchego cheese and spinach. The form of the dish was similar to a burger, where the buns were omelet and the contents in between were what I just listed as the ingredients. The omelet contained potatoes and it was the next best thing after paella.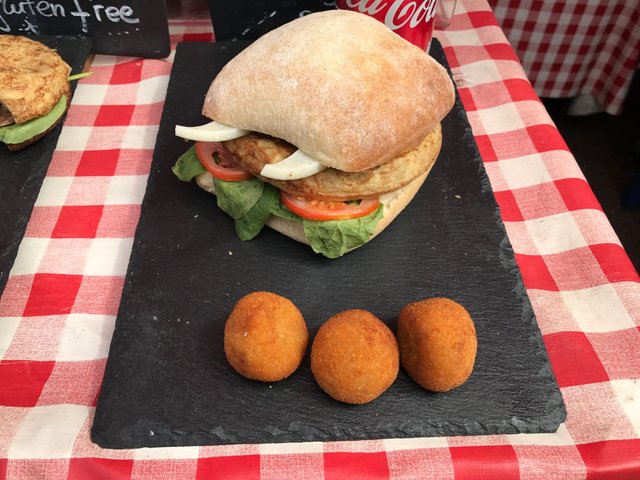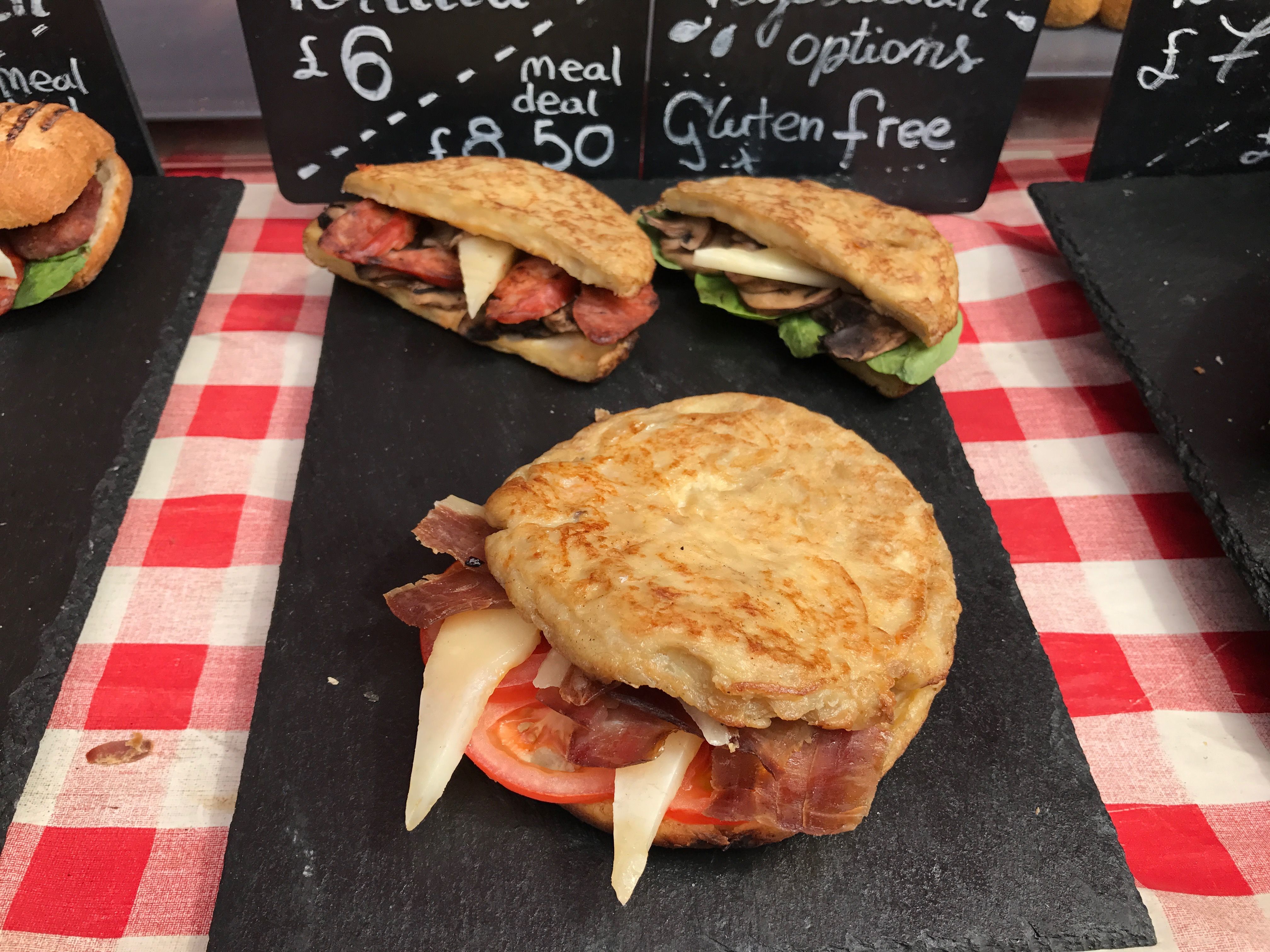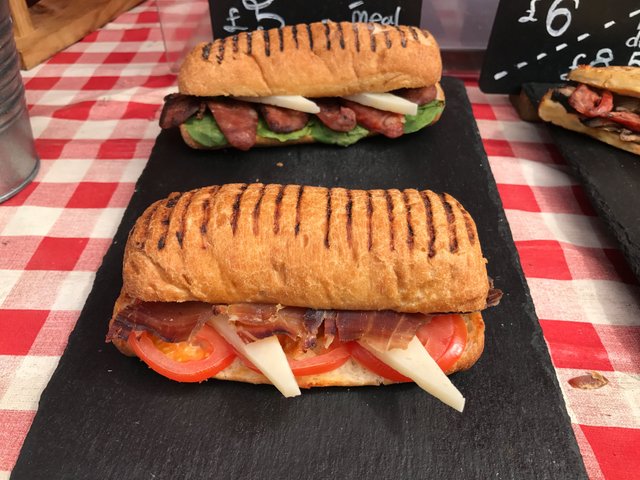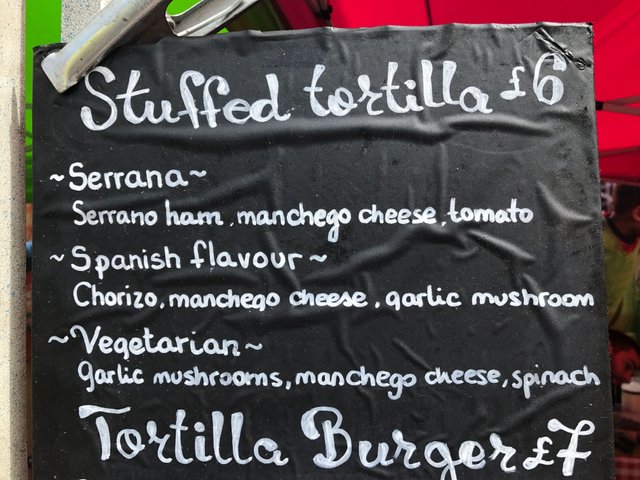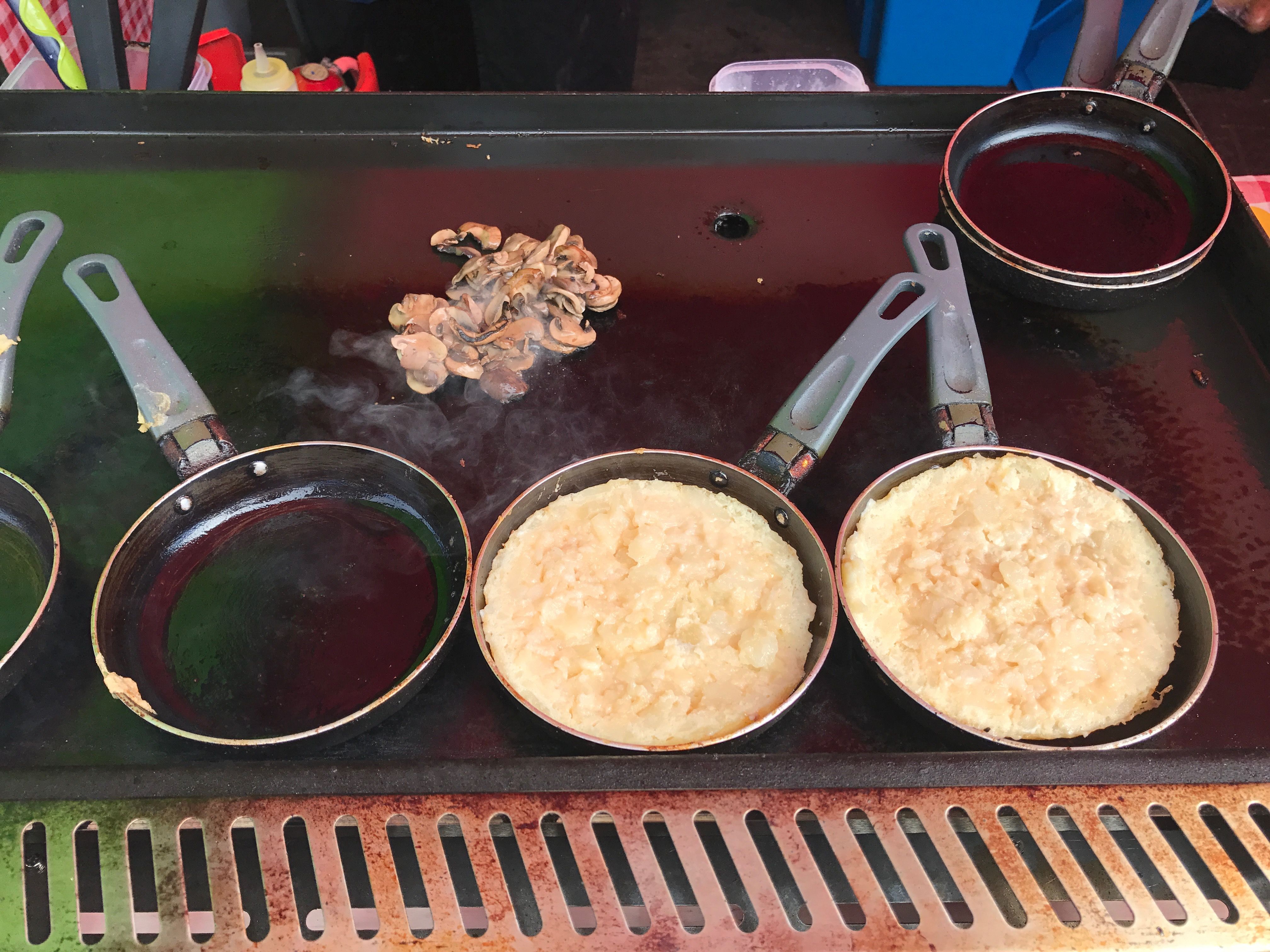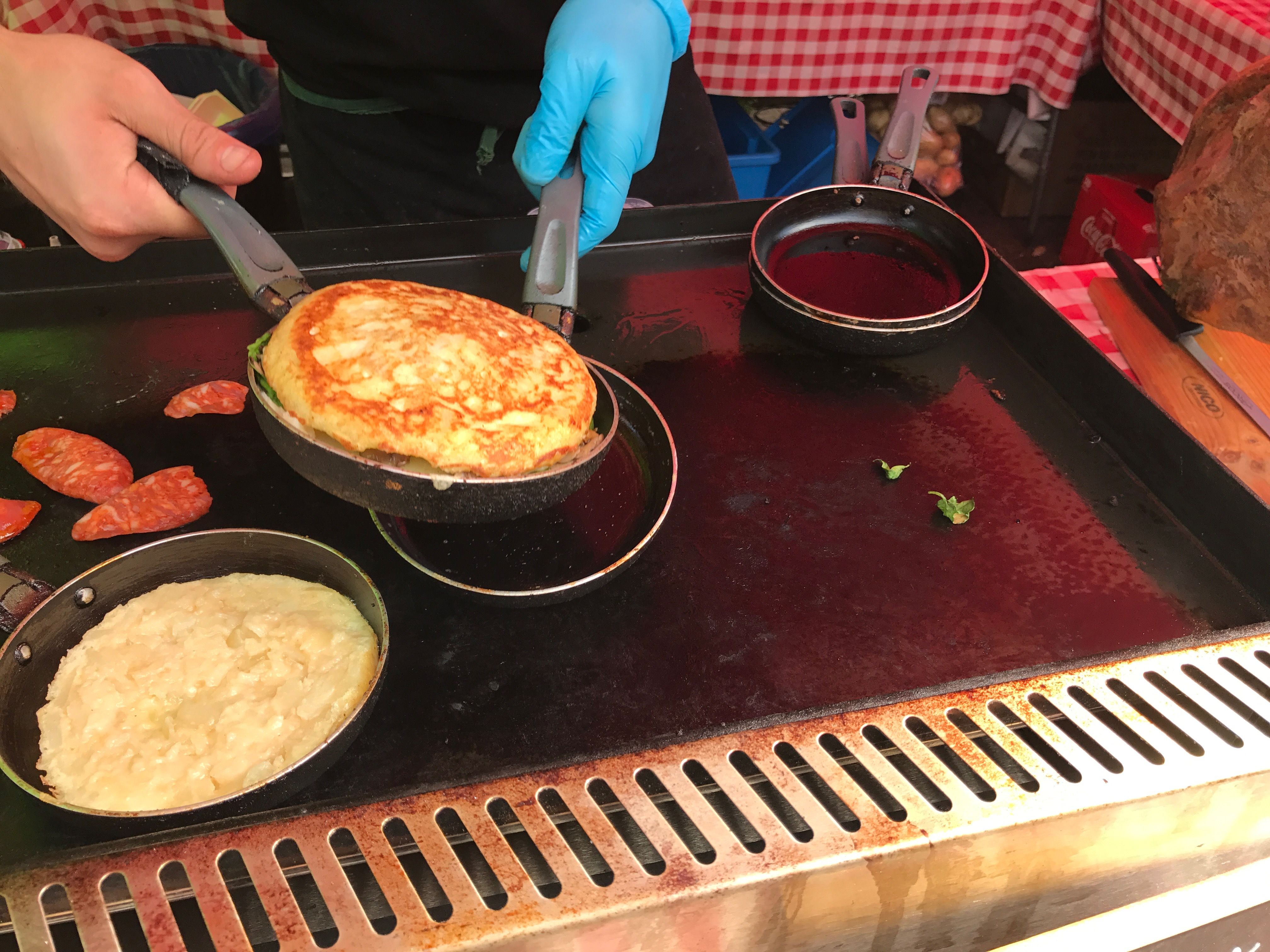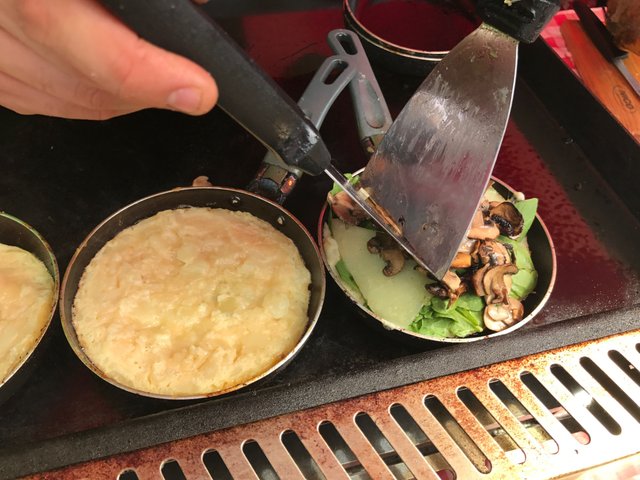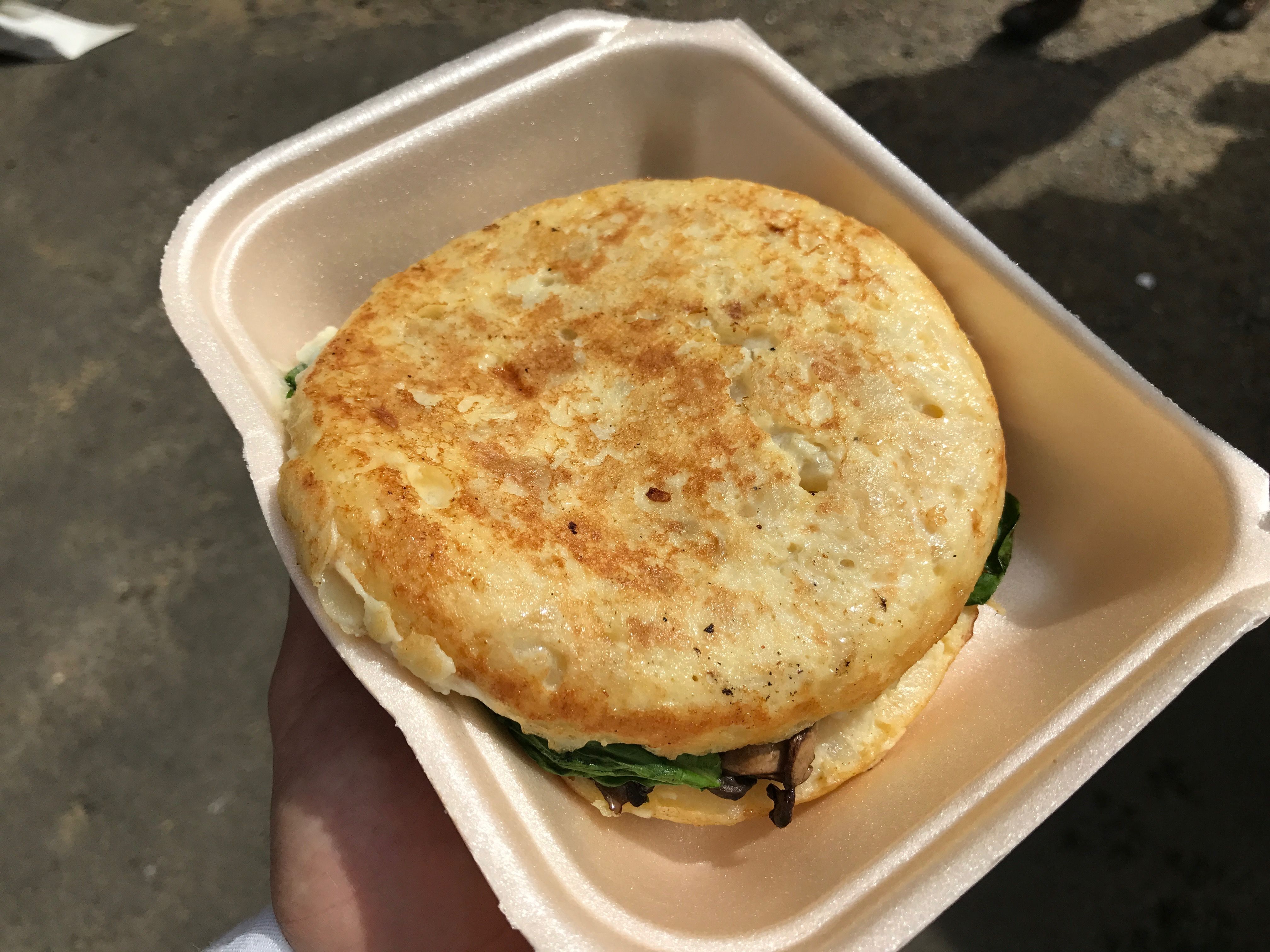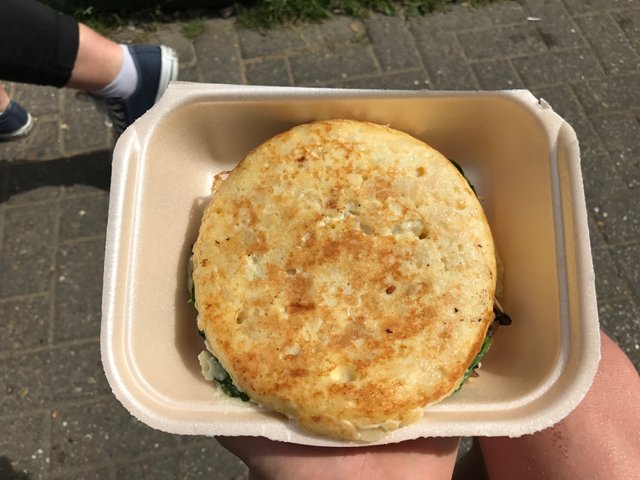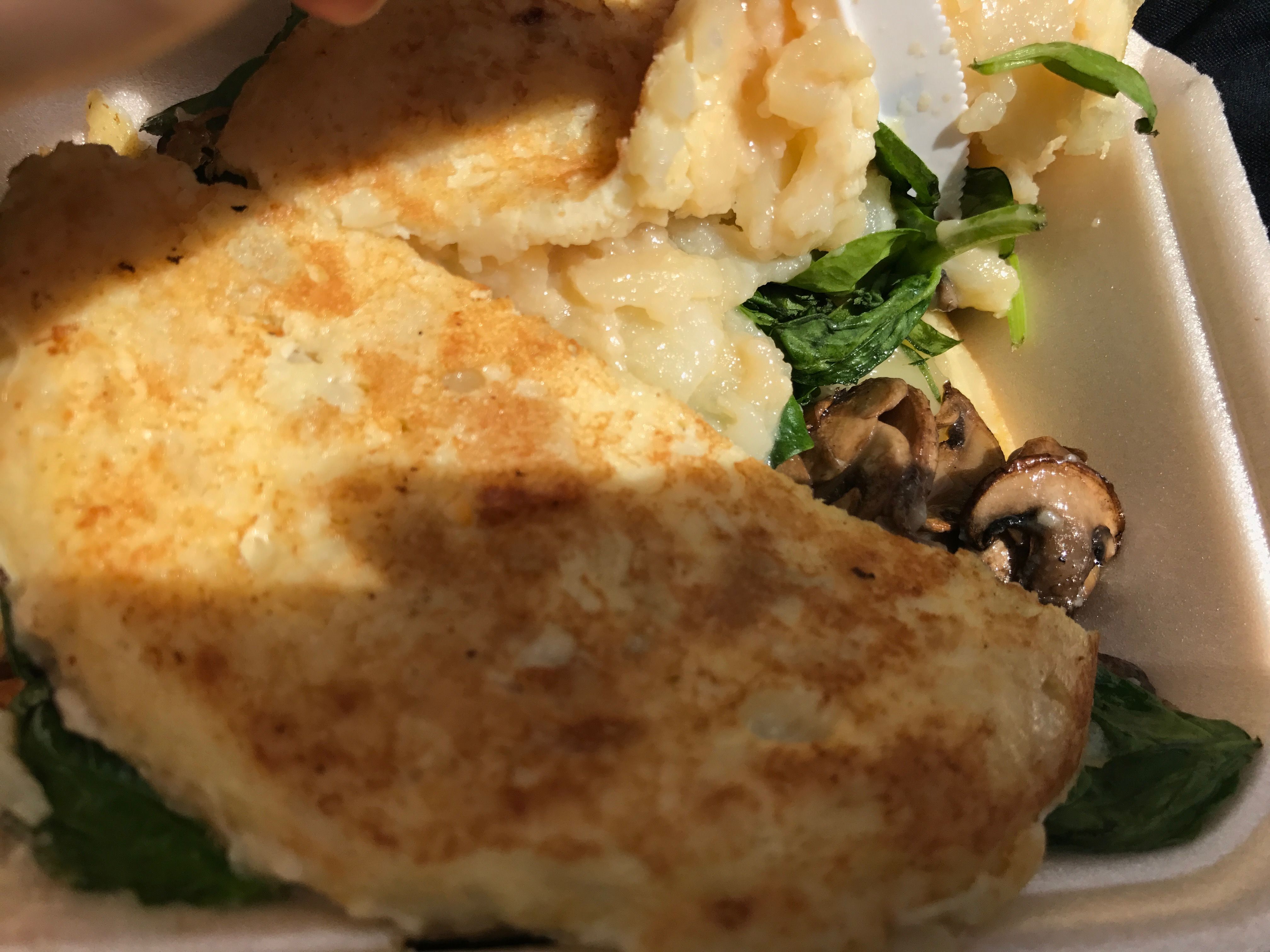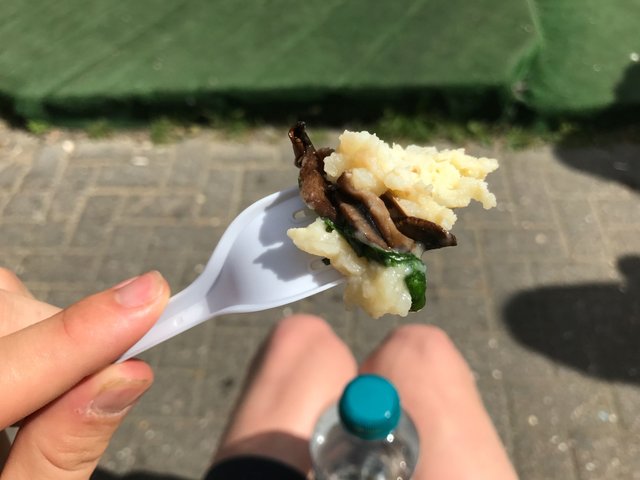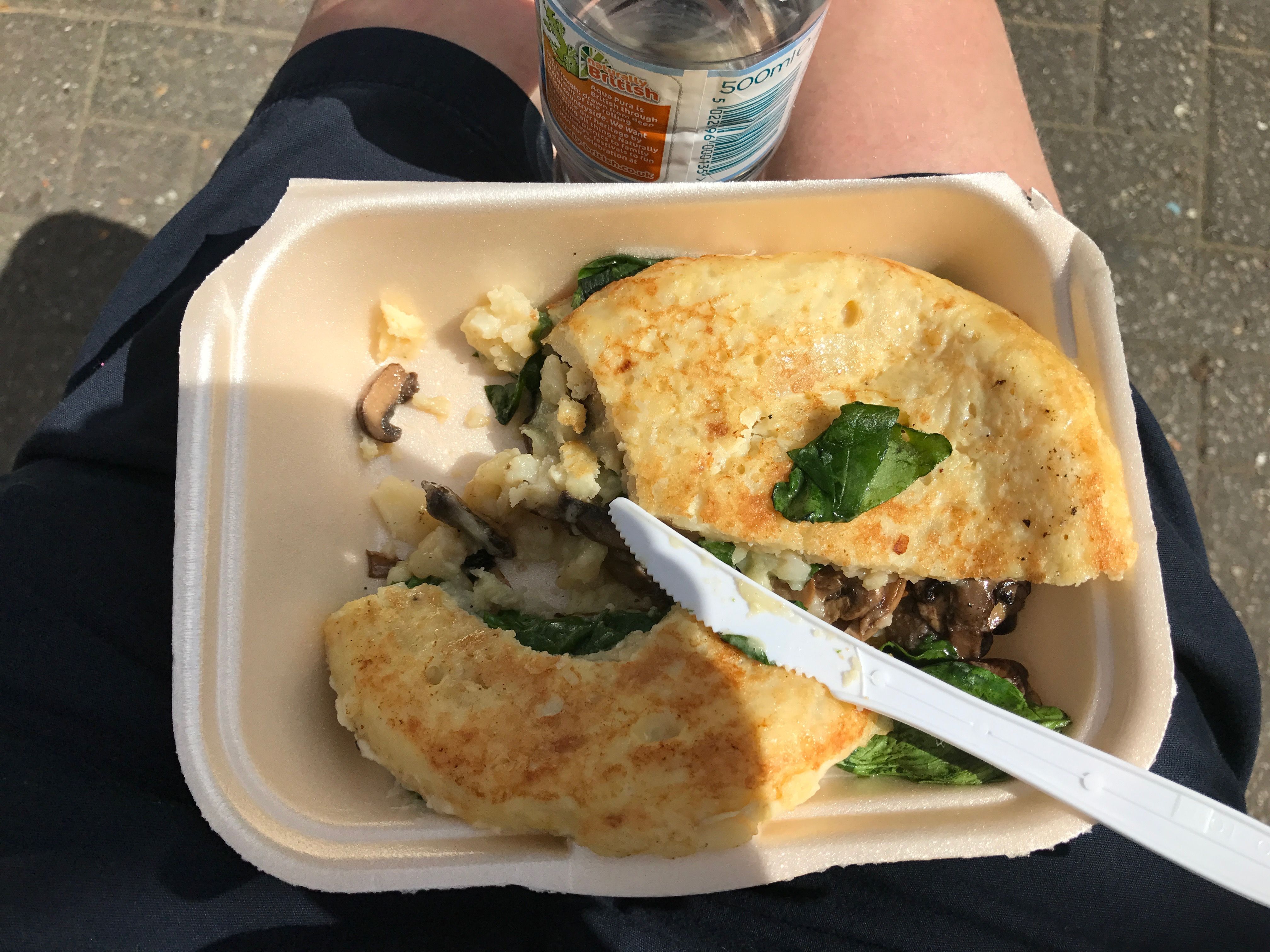 I enjoyed looking around at the other food stands, but I sadly couldn't eat another bite. It'll have to wait until next Saturday!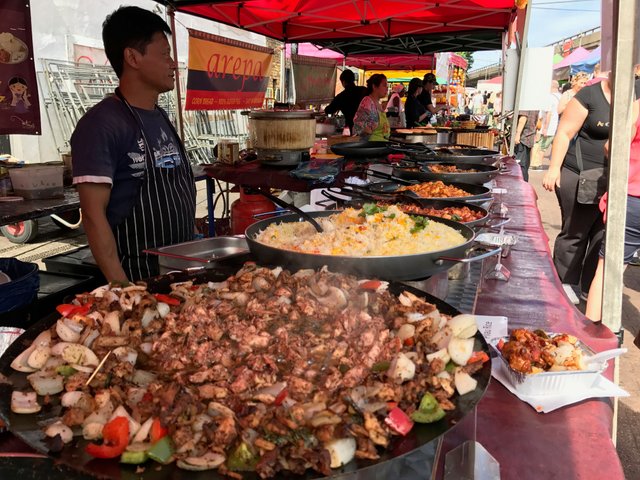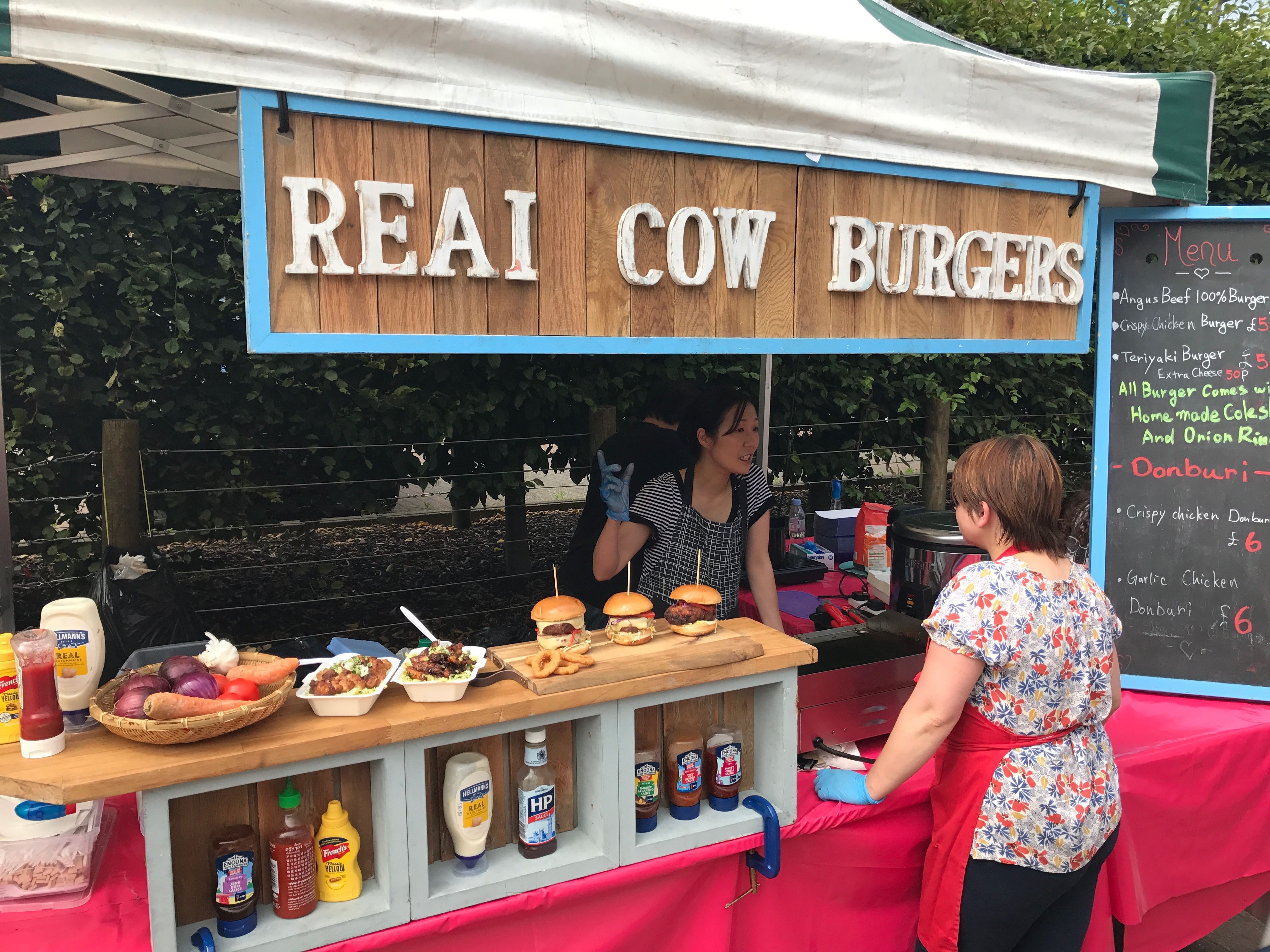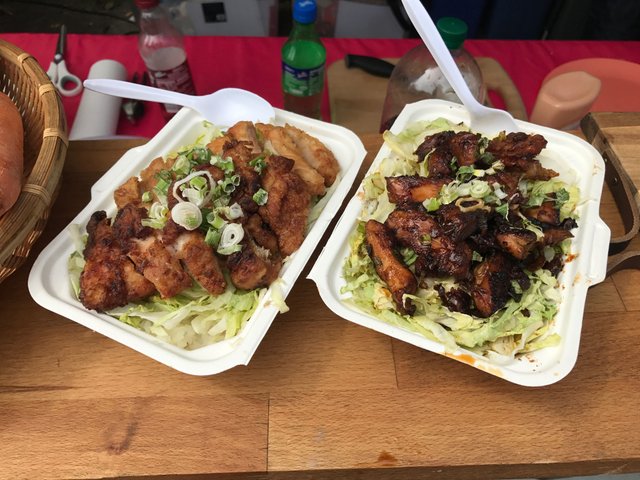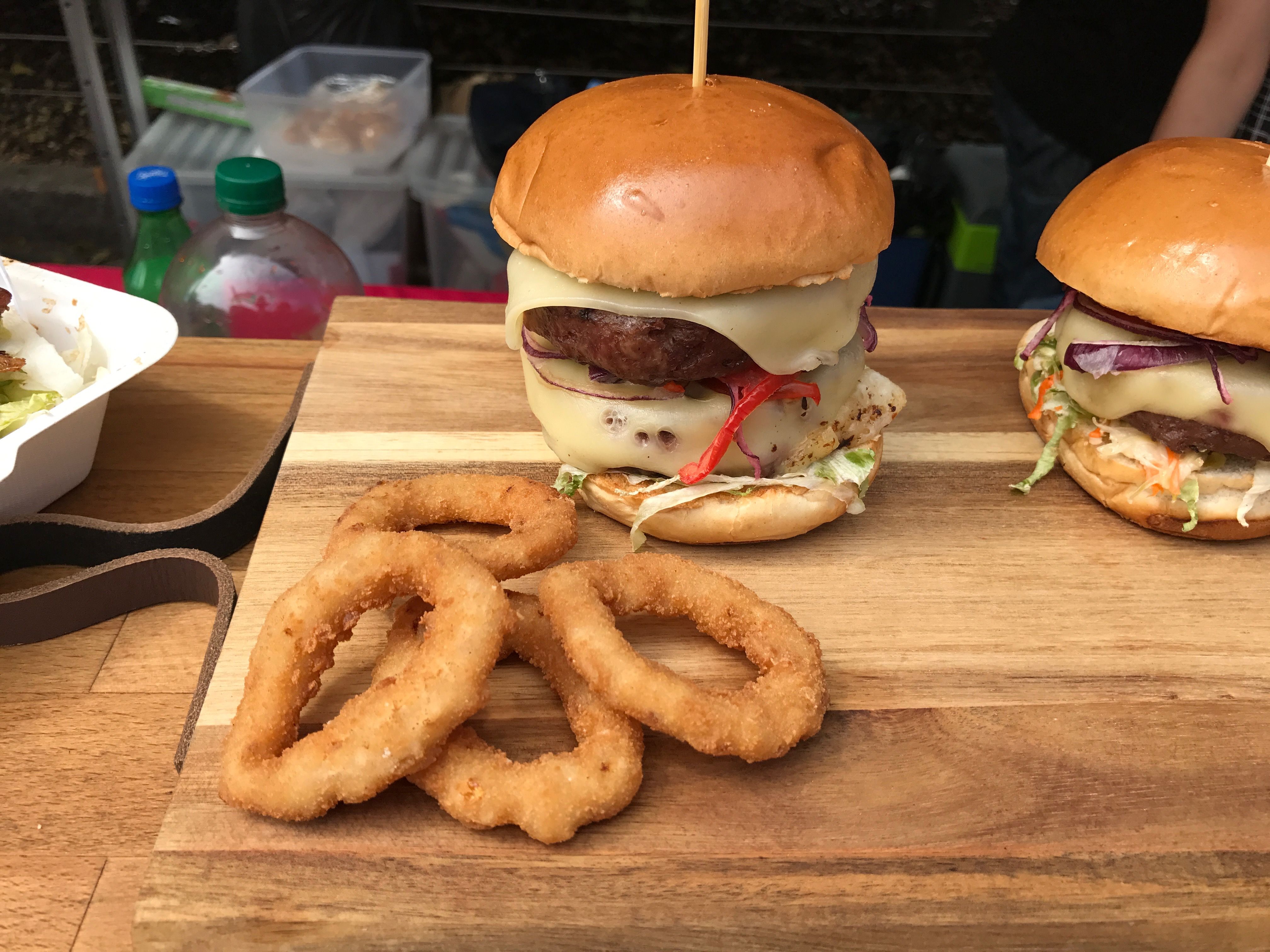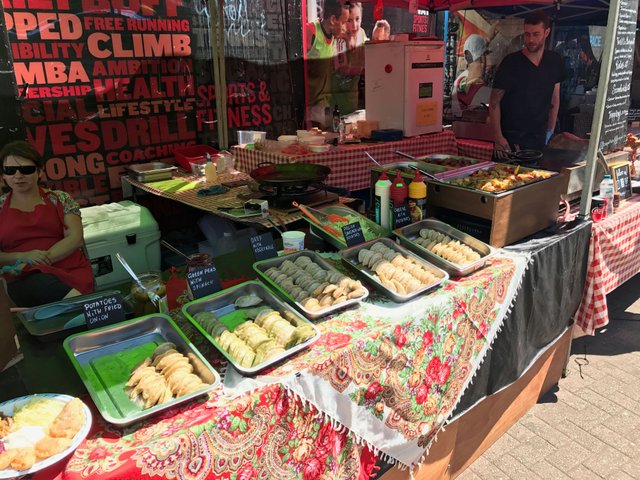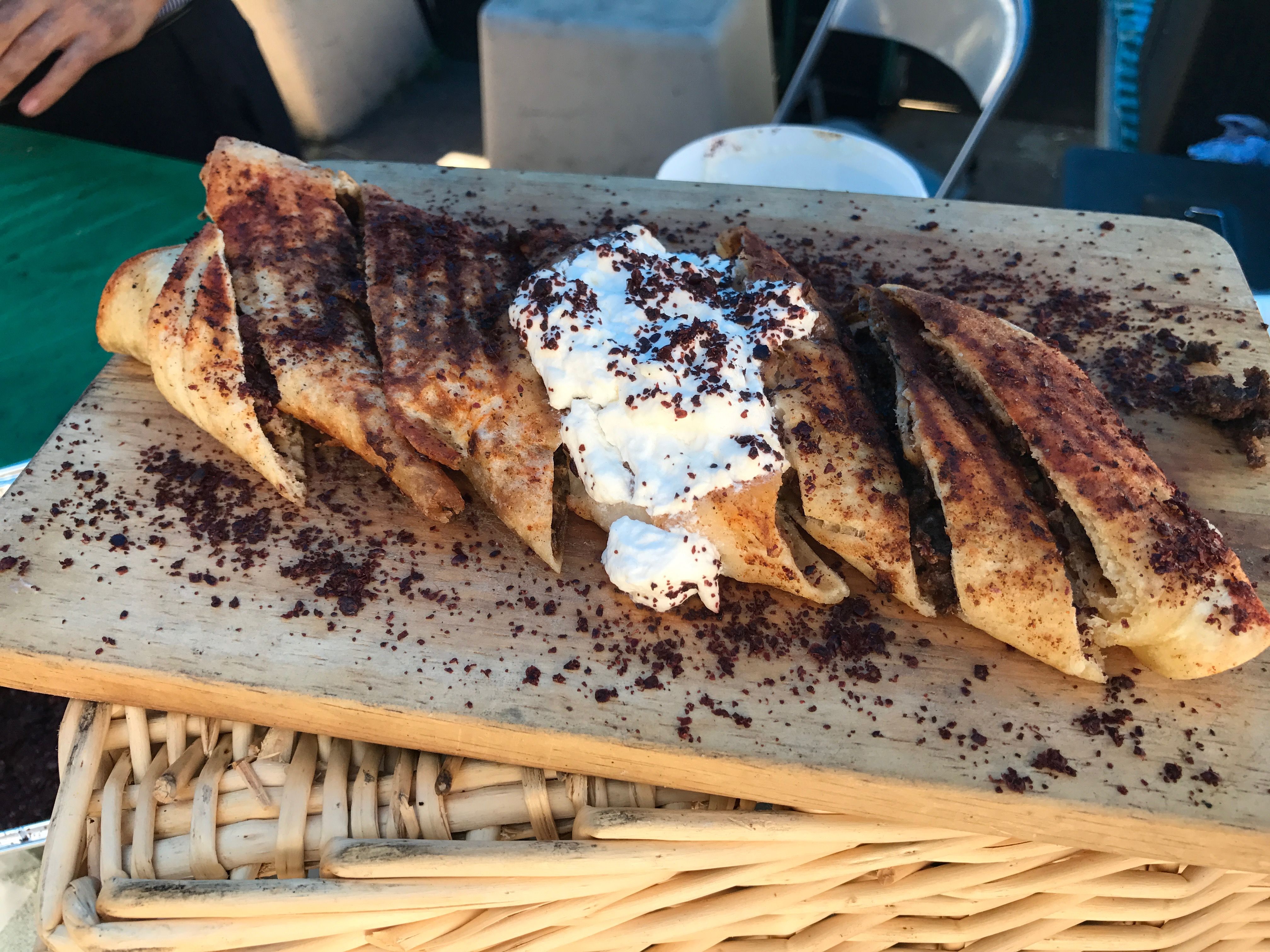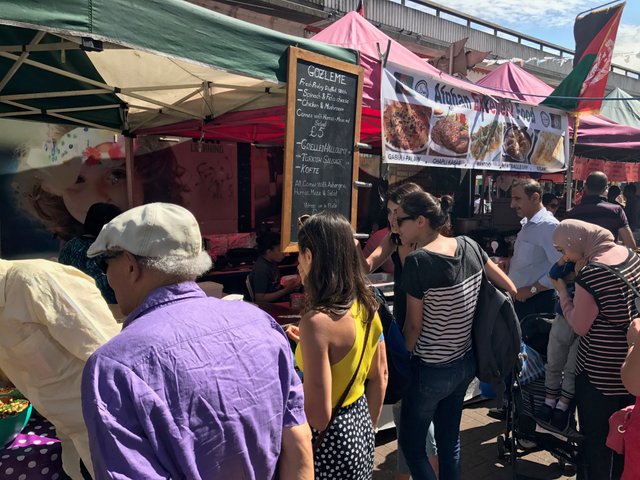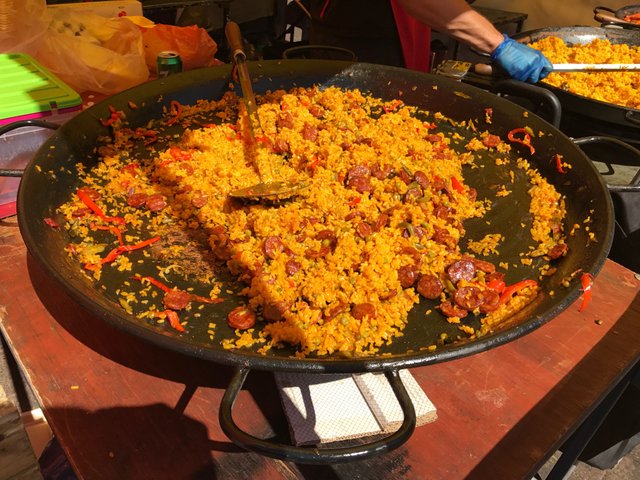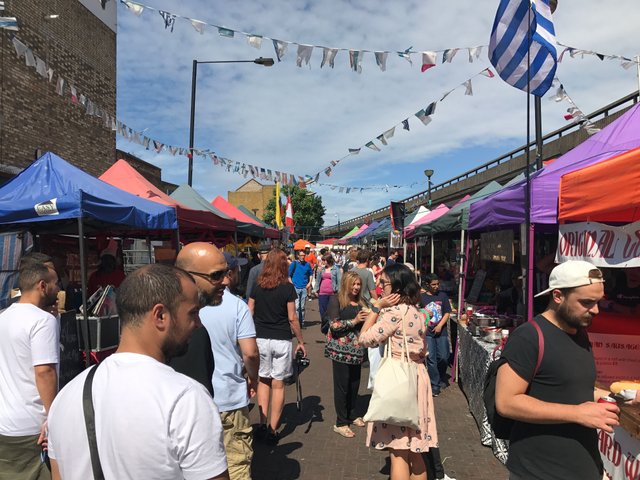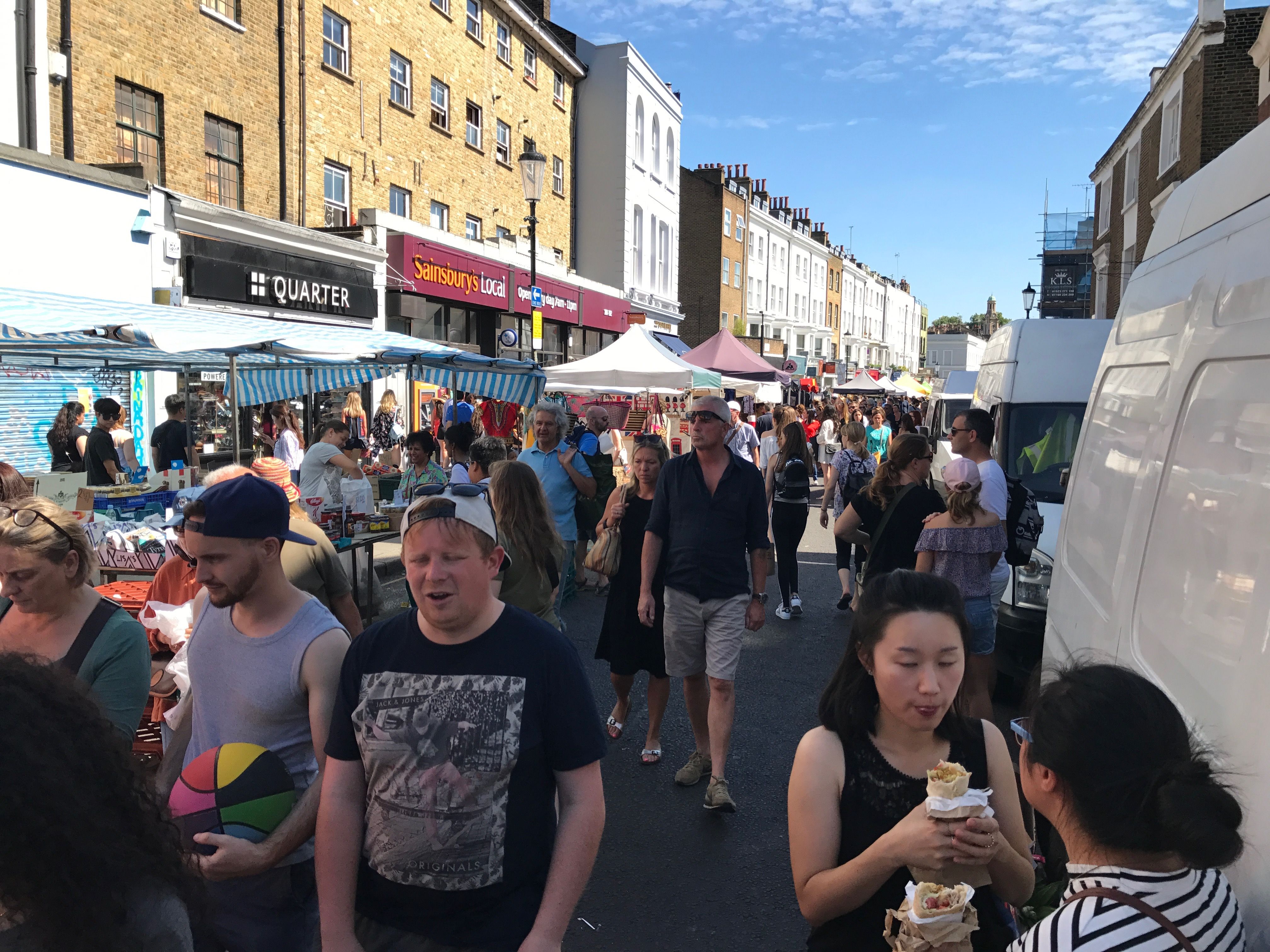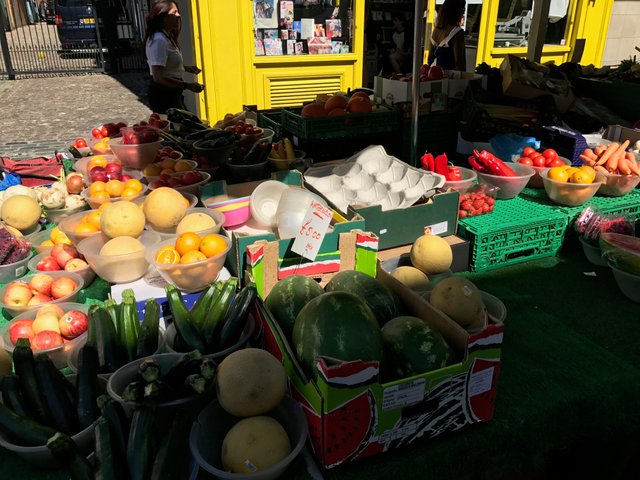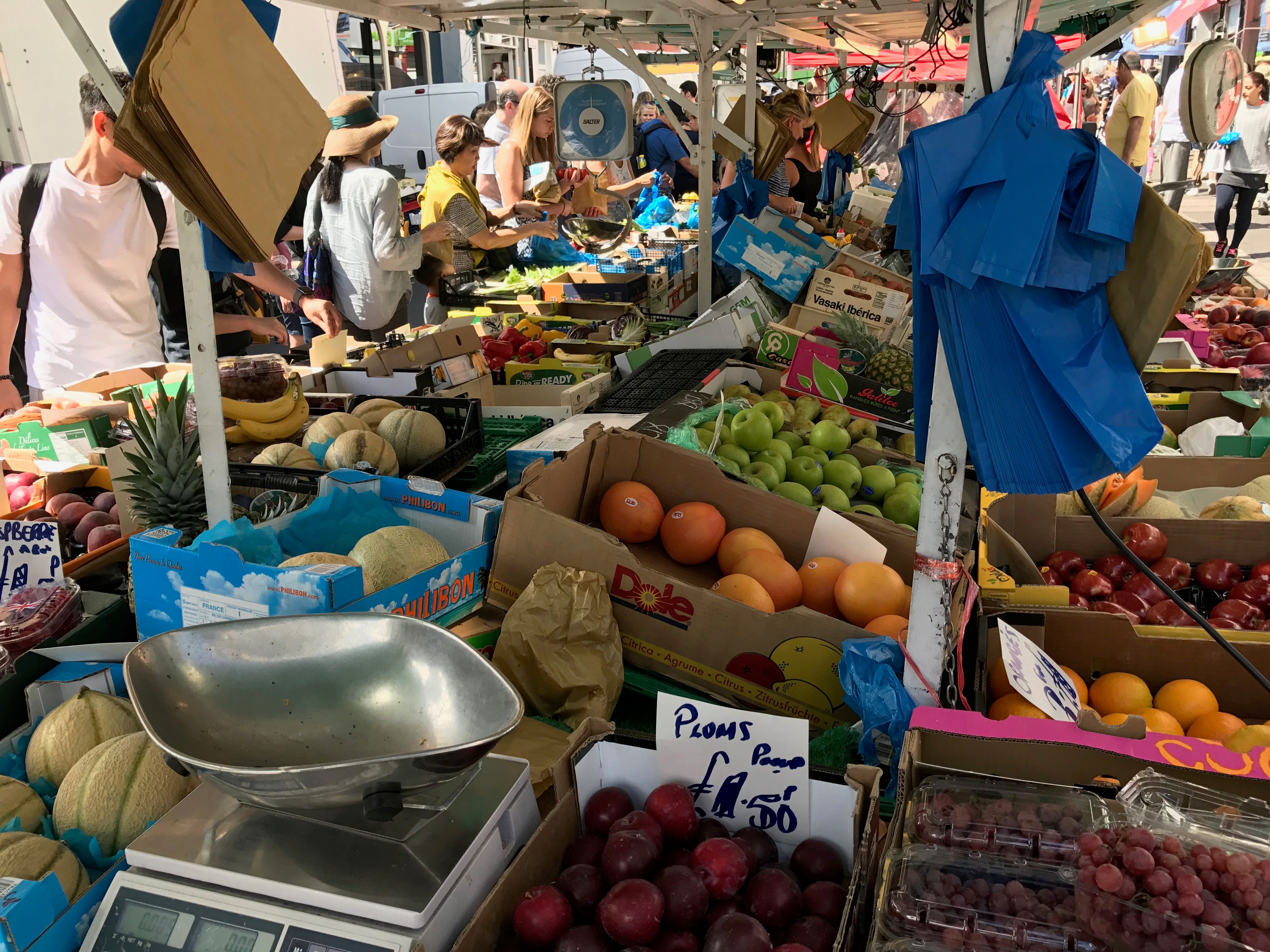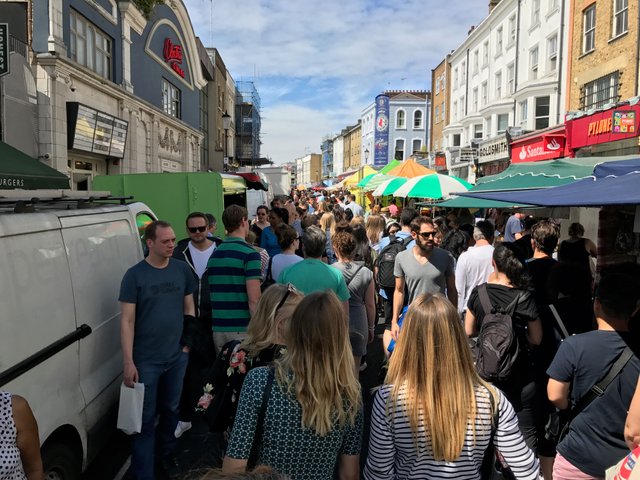 Thank you for tuning into today's adventure! I hope you enjoyed the post!