Andrew Travels London – The Portobello Market
Saturdays are when the Portobello Market is especially full of life. Street food vendors open their stands, crowds pour into one long meandering street and there's an exciting energy in the air.
One of my favourite stands sells fruits and vegetables. Mostly cheaper than the supermarkets, the vendors sell in bulk for lower costs and the layout of the healthy foods with all the colours adjacent to one another makes my mouth water.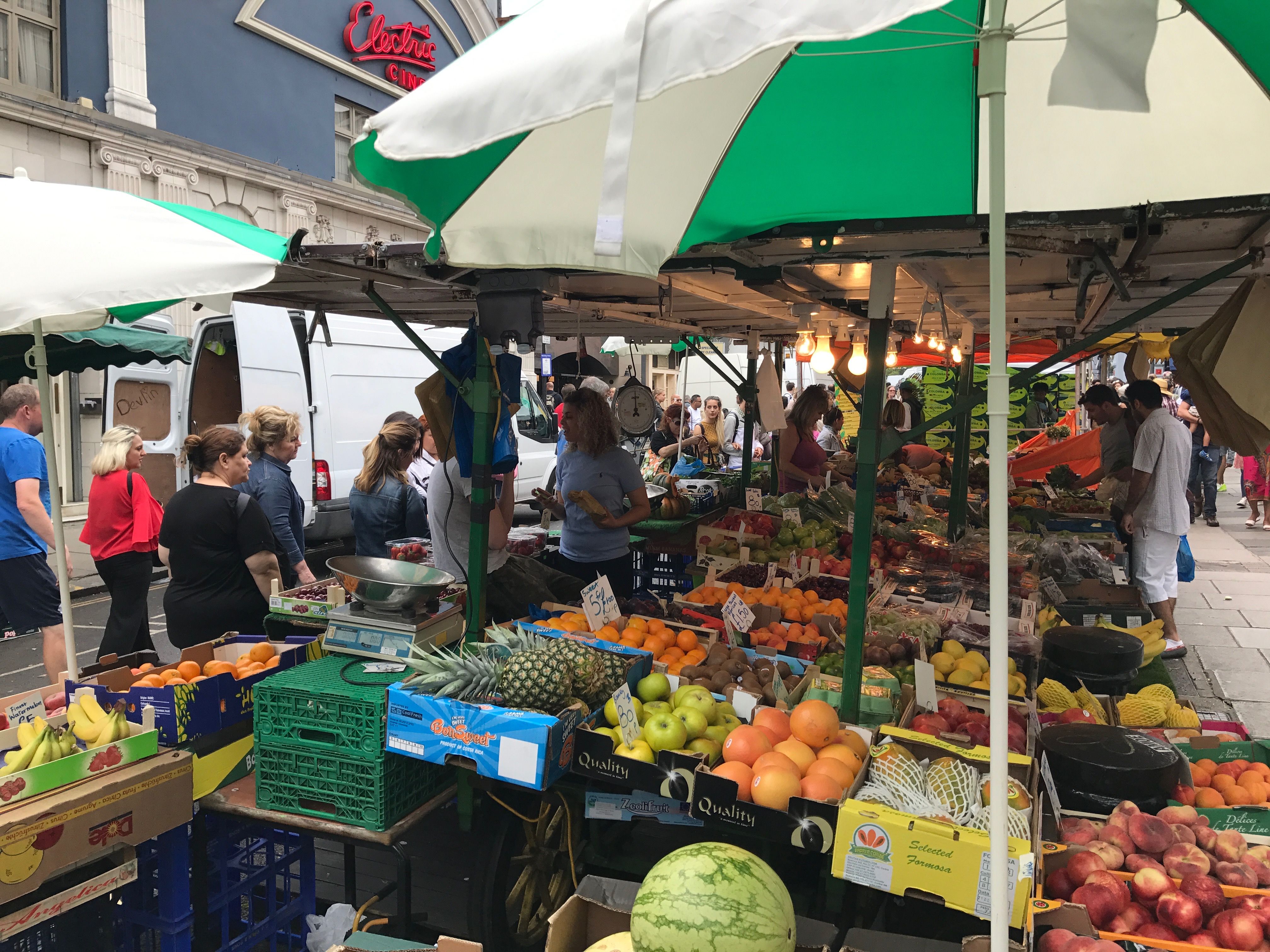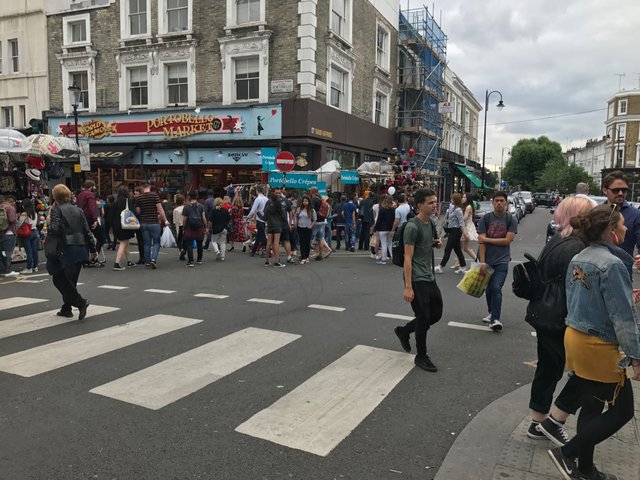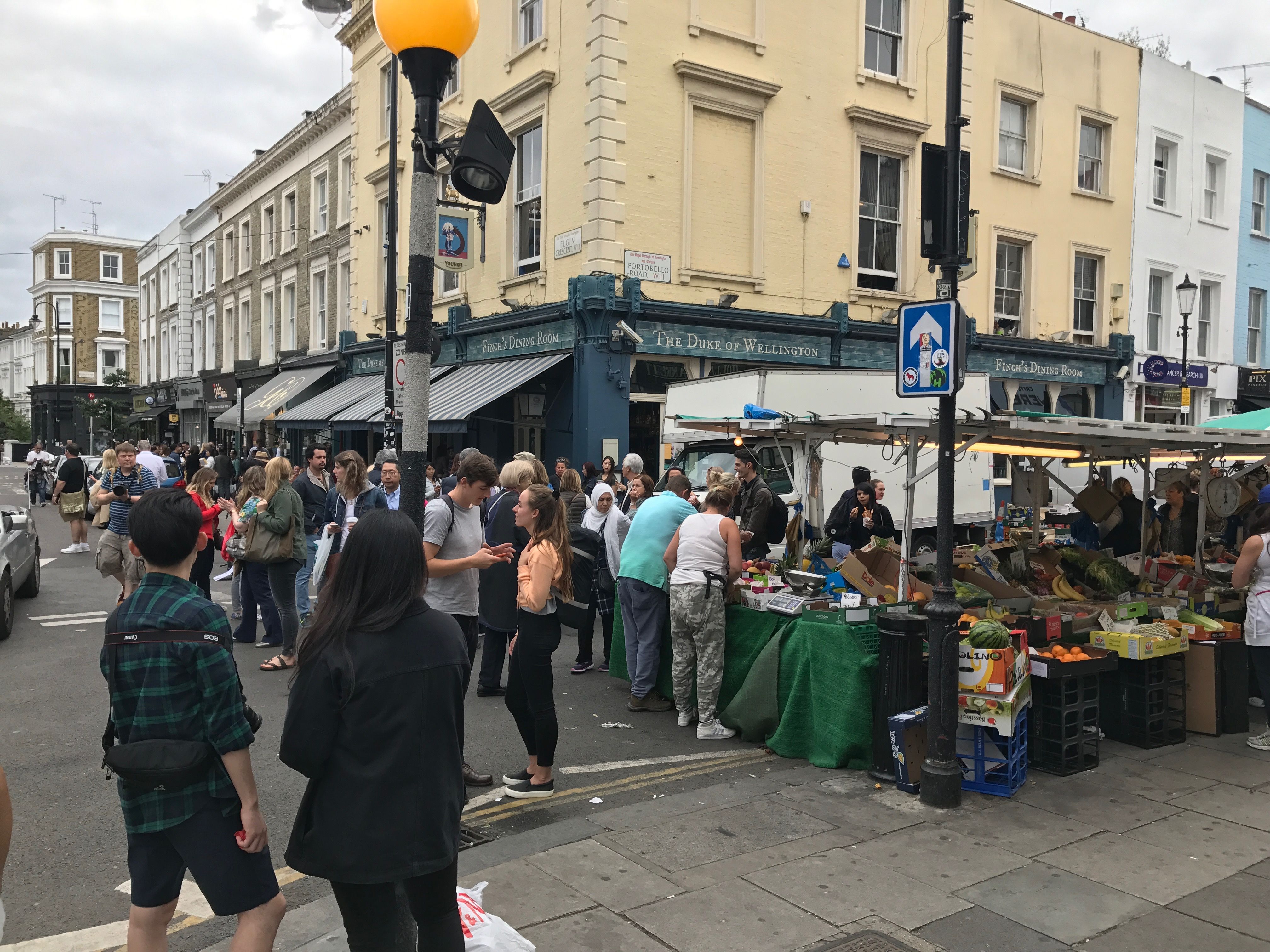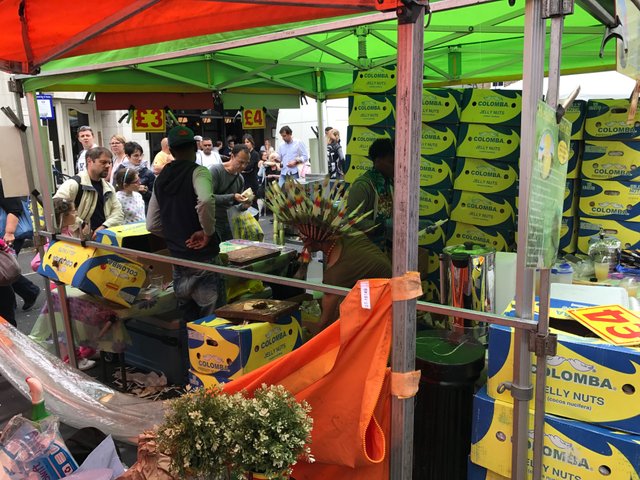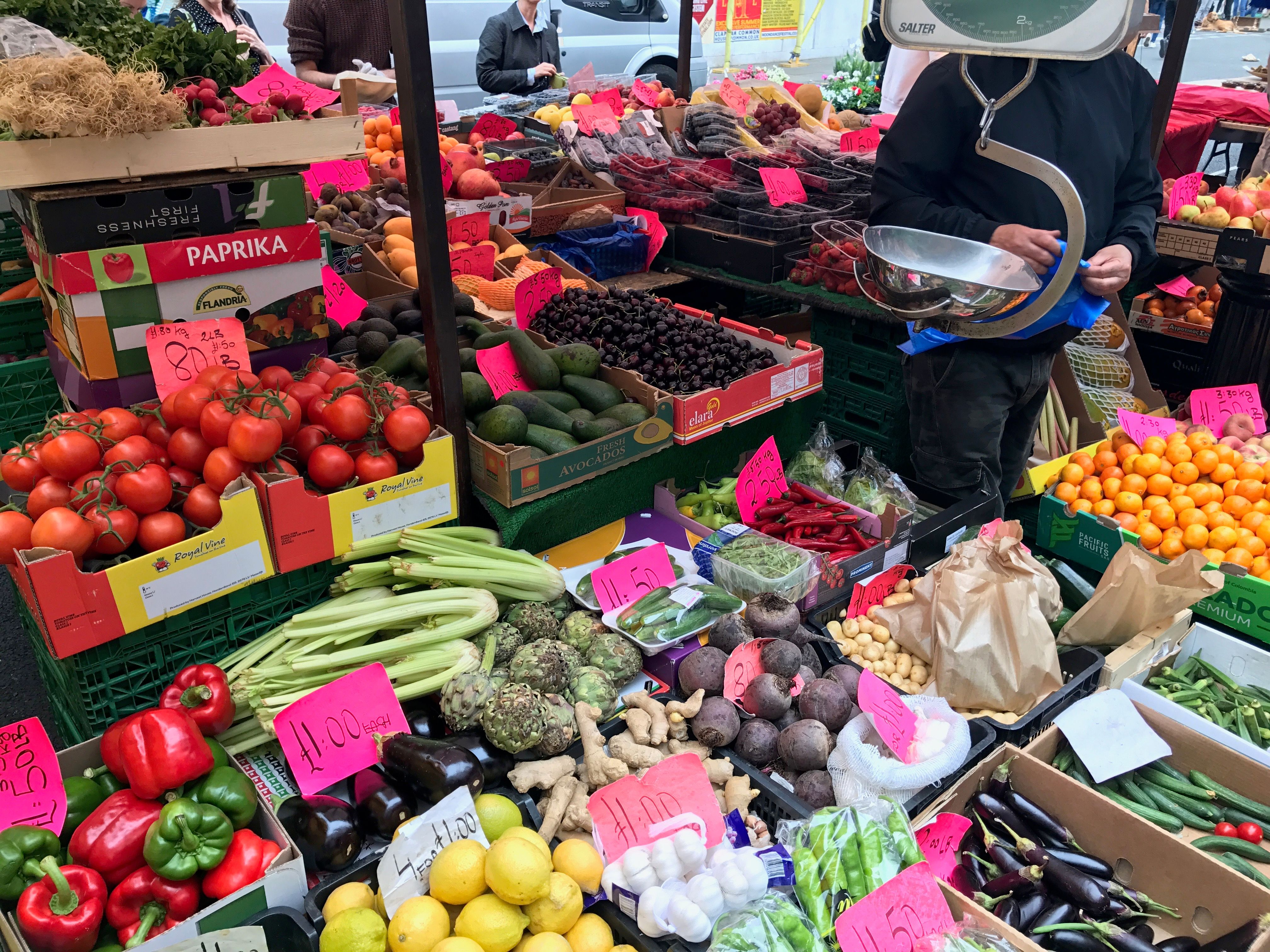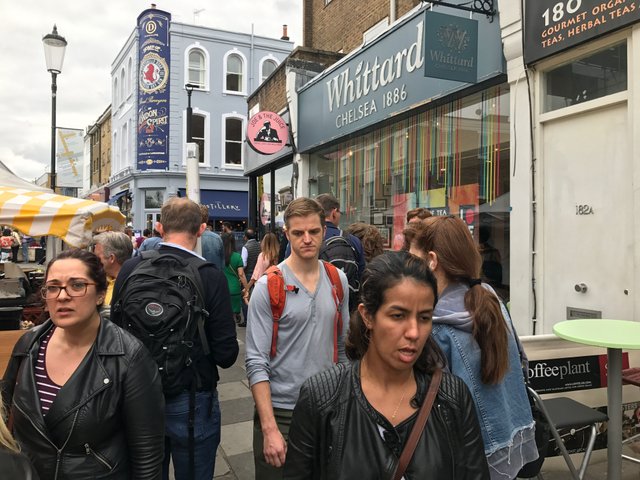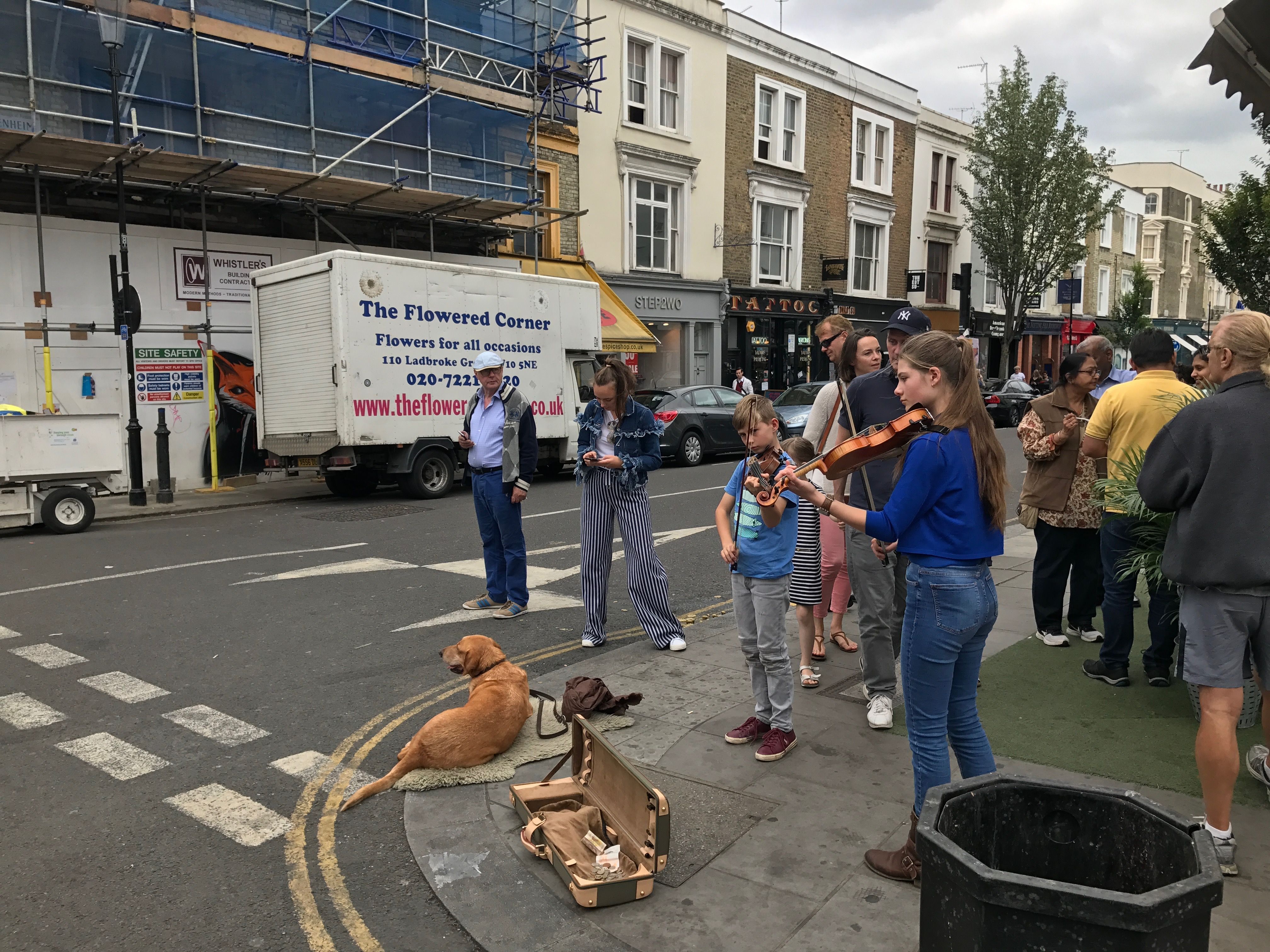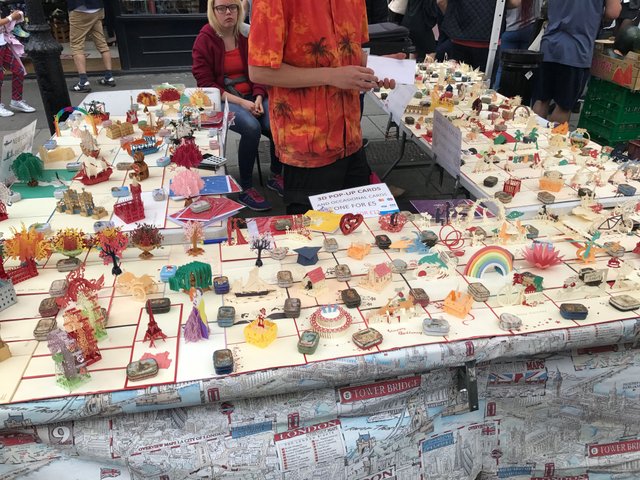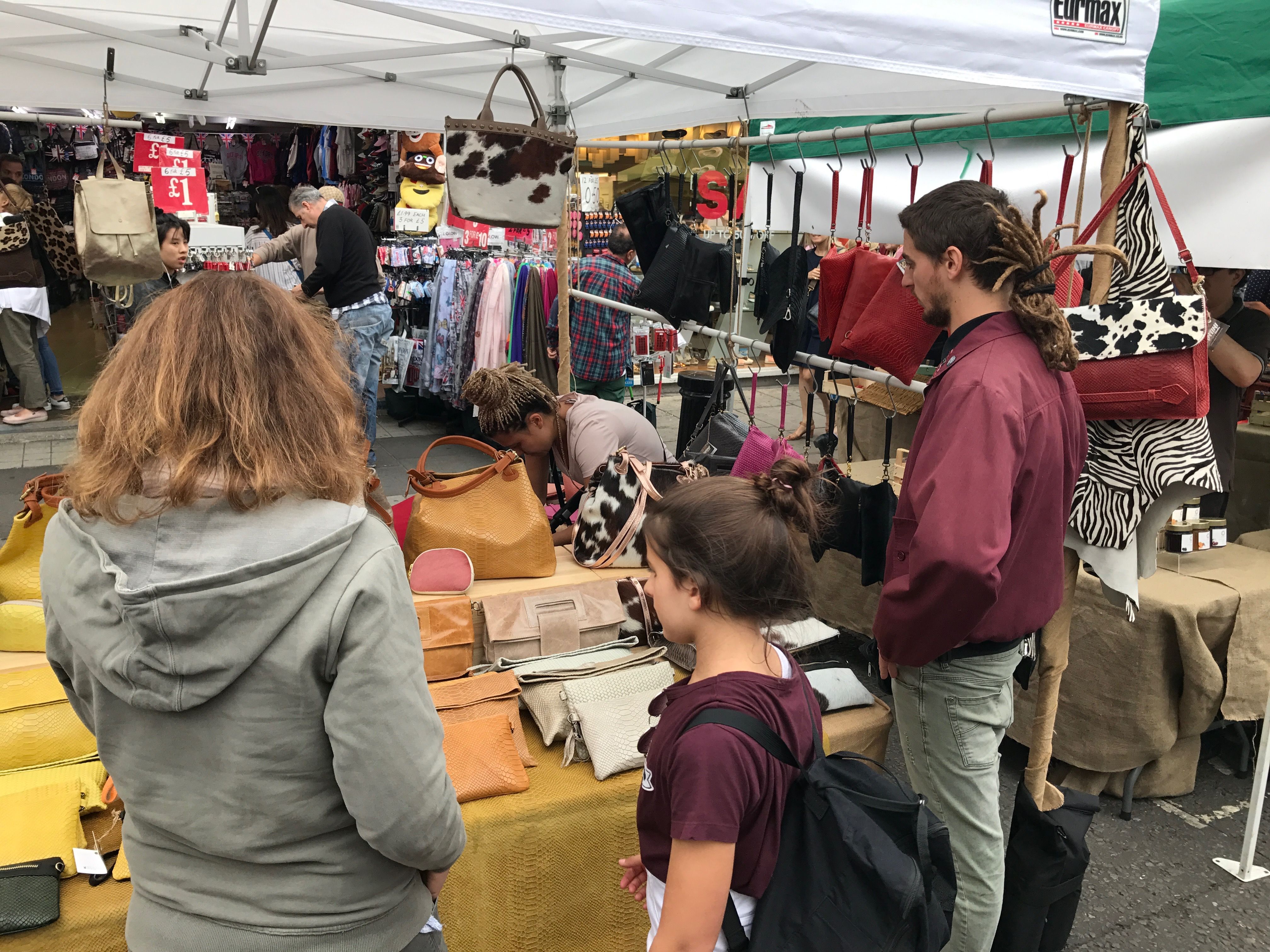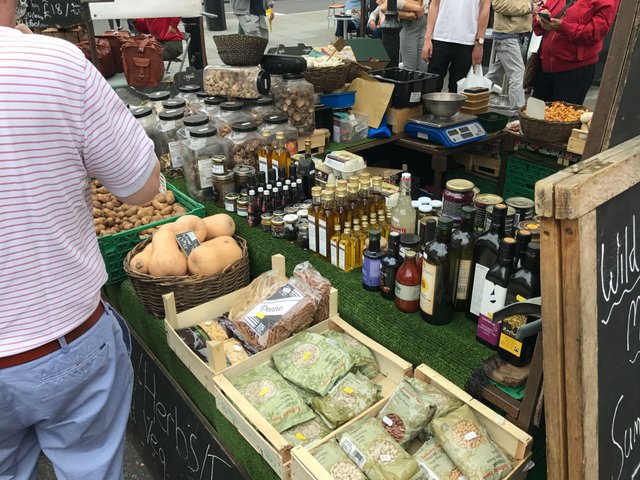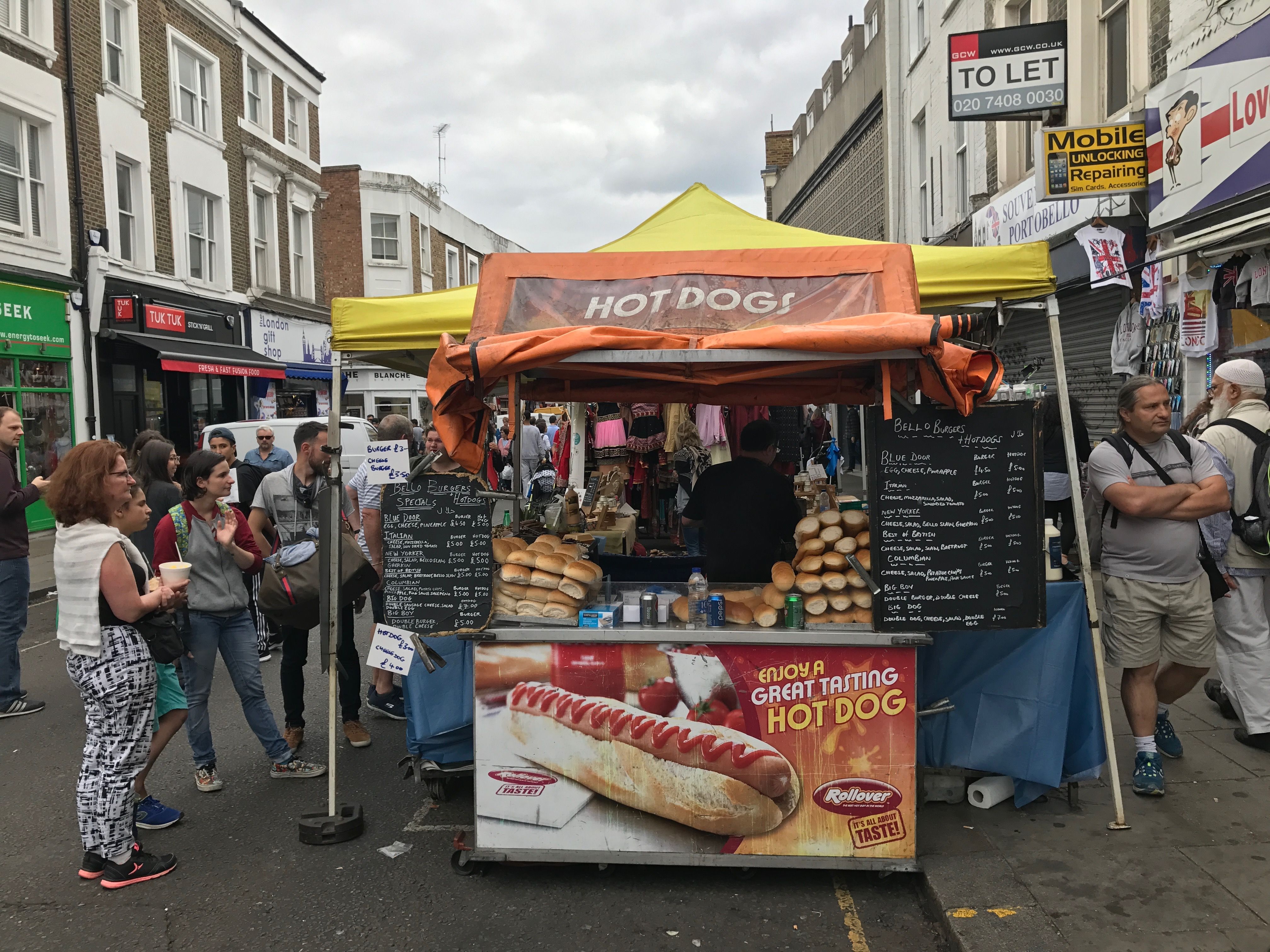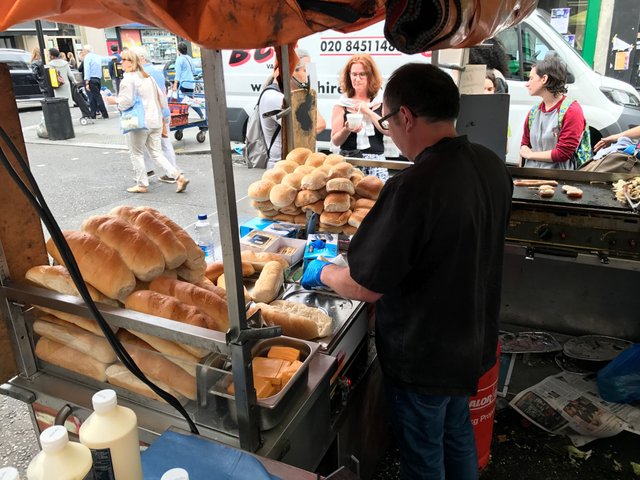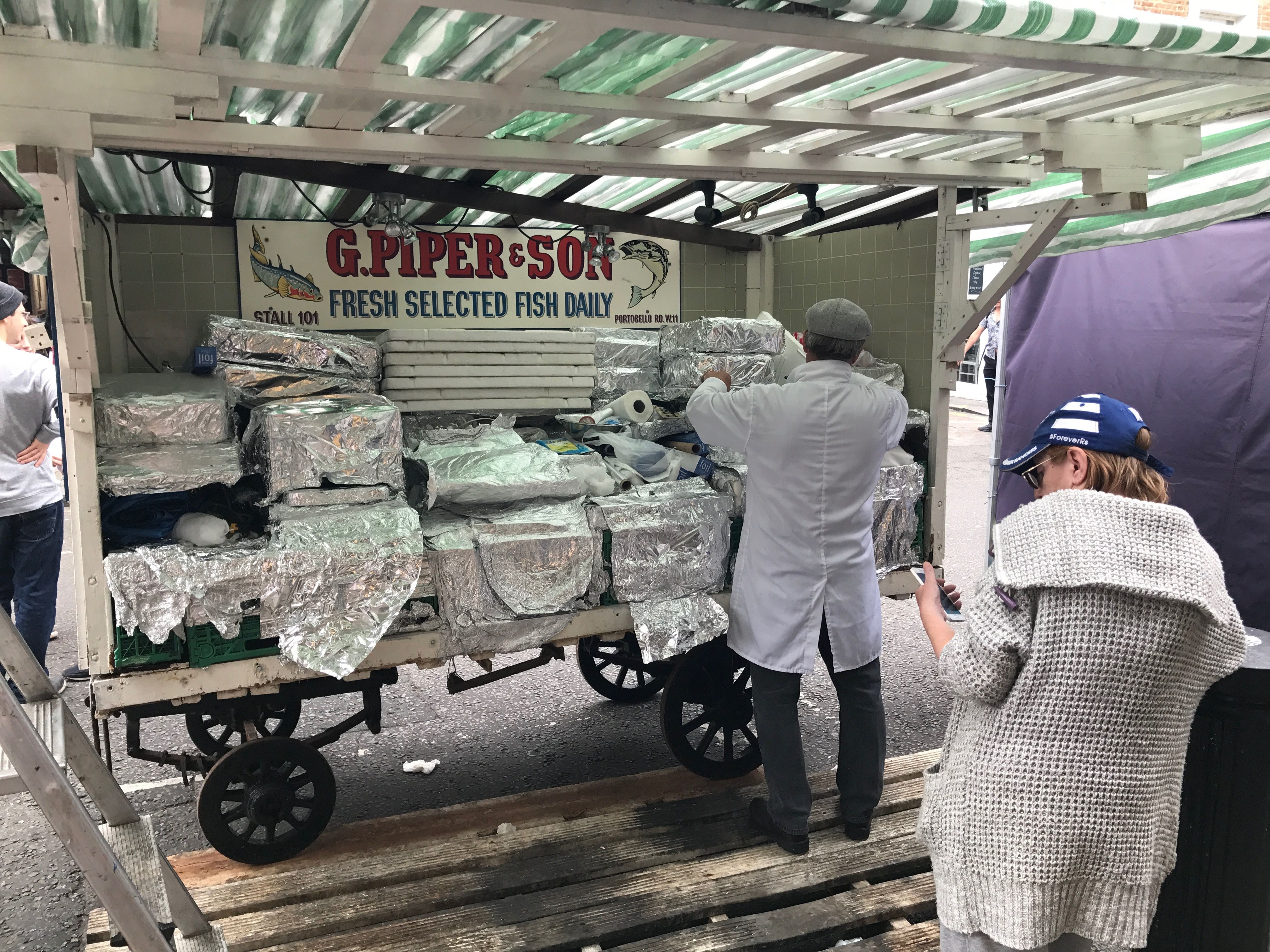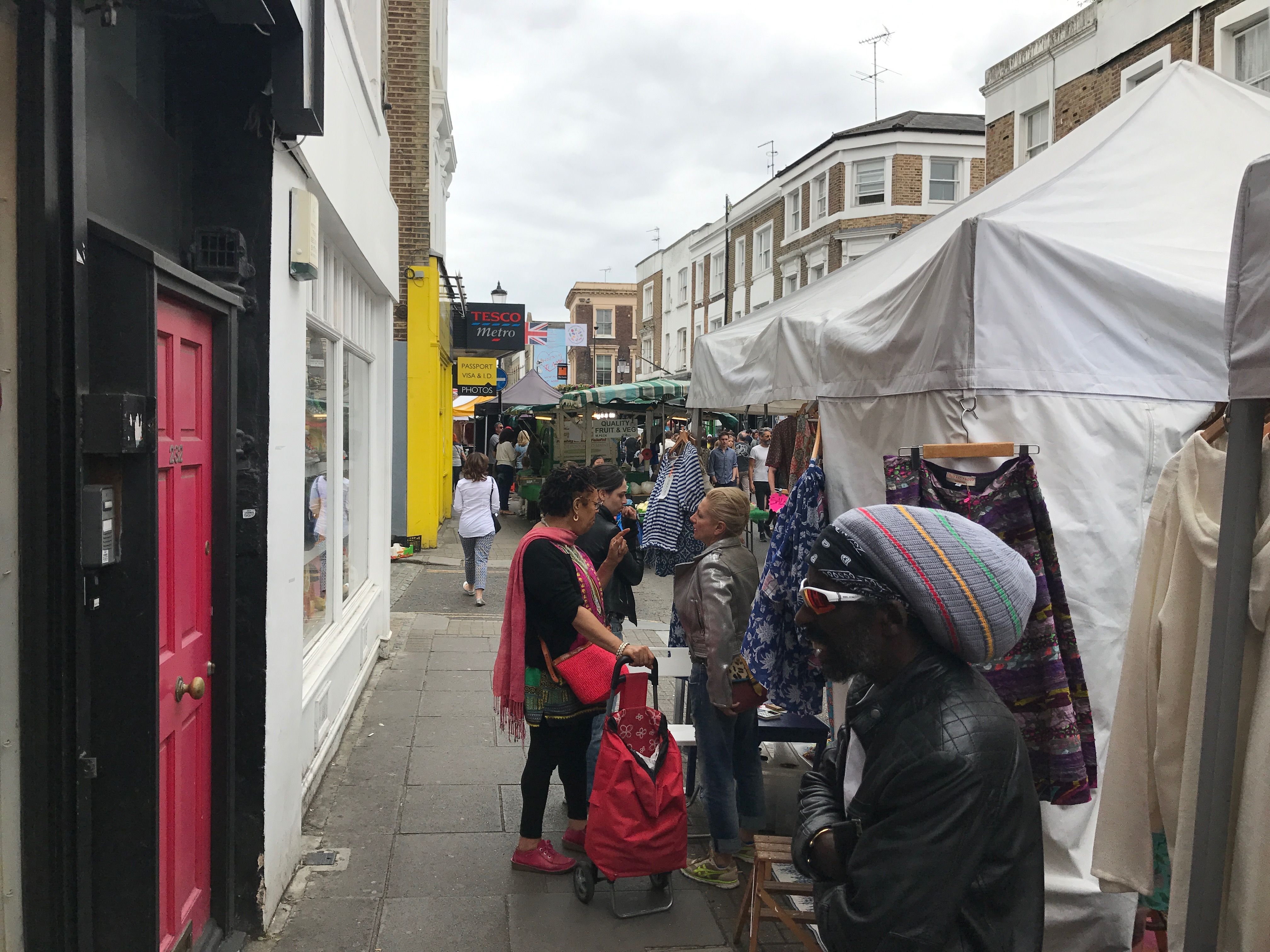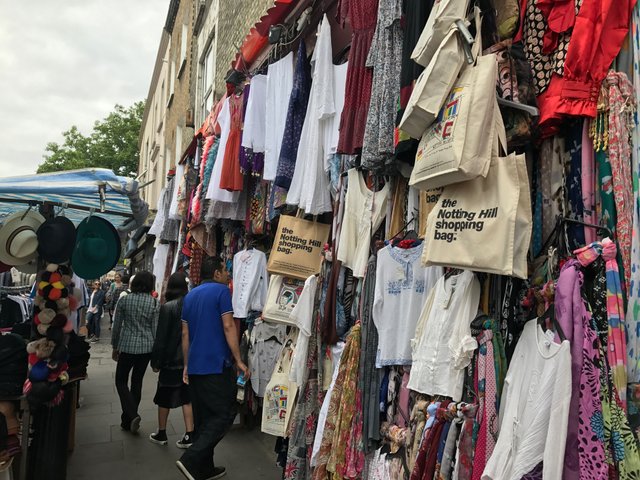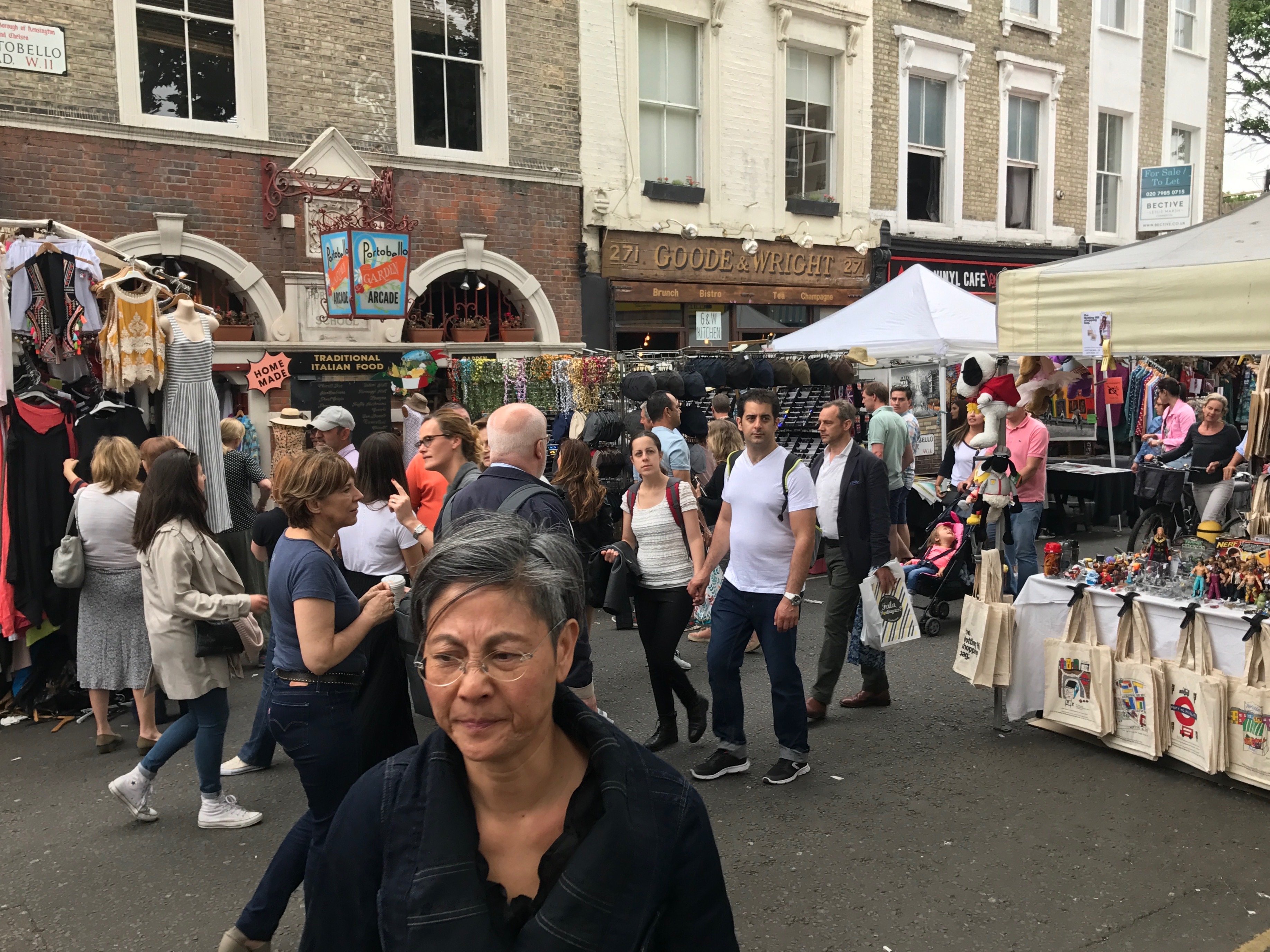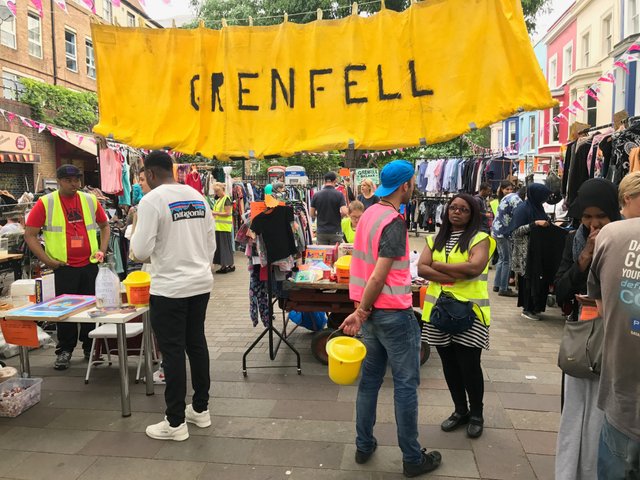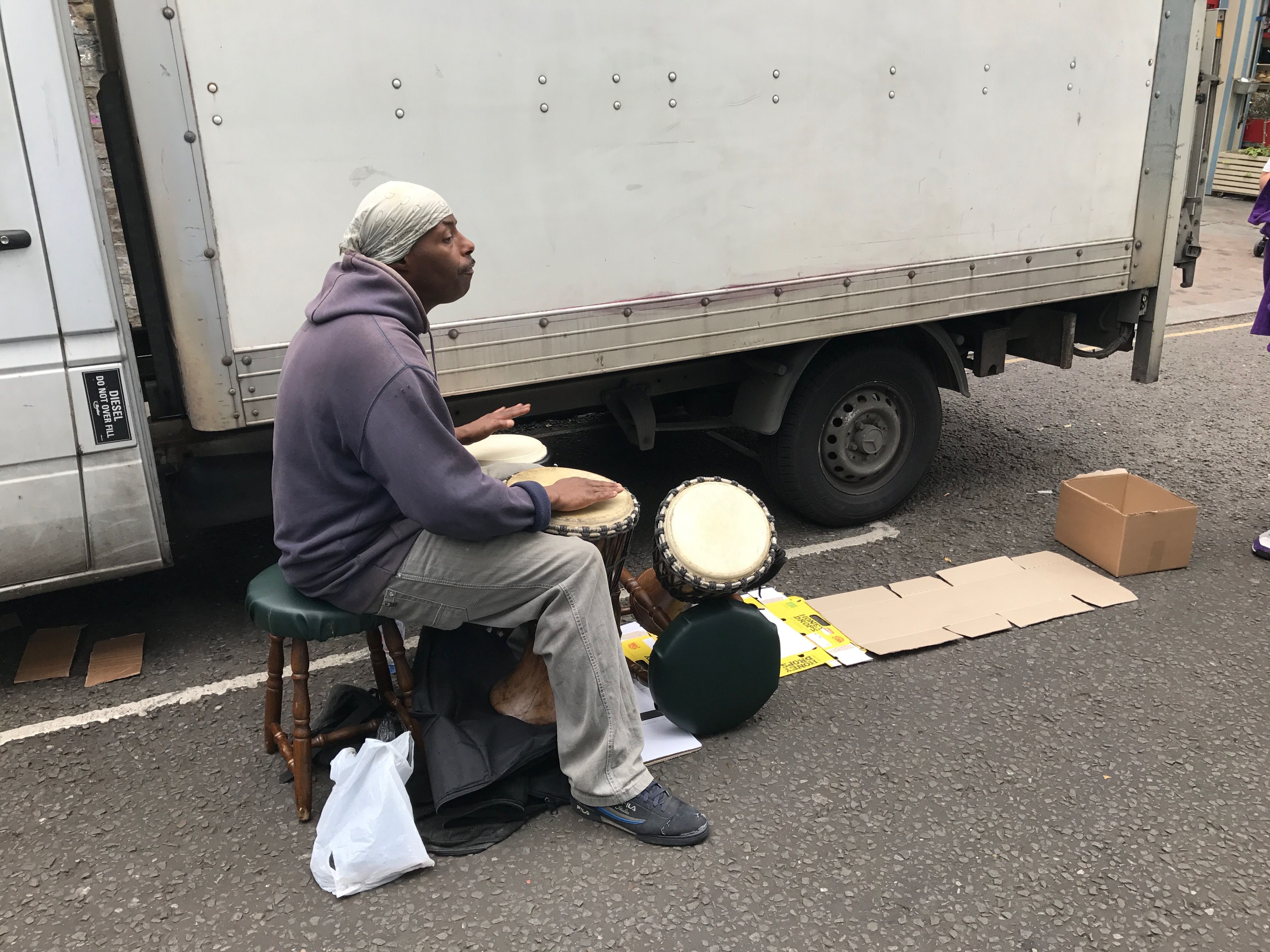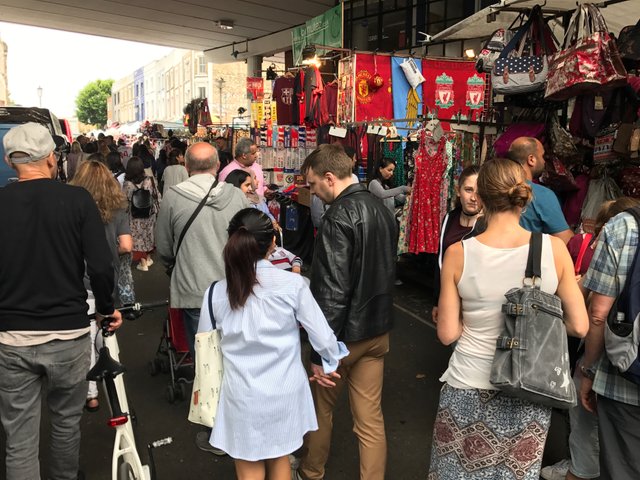 Acklam Village, a small area just off the Portobello Road, brings together a wide range of cuisines where the food is often prepared in large dishes which look so appealing. Because I already ate before my trip down to the market, I only bought a mixed fruit juice. The scents of the curries and grilled meats has me already prepared for next Saturday!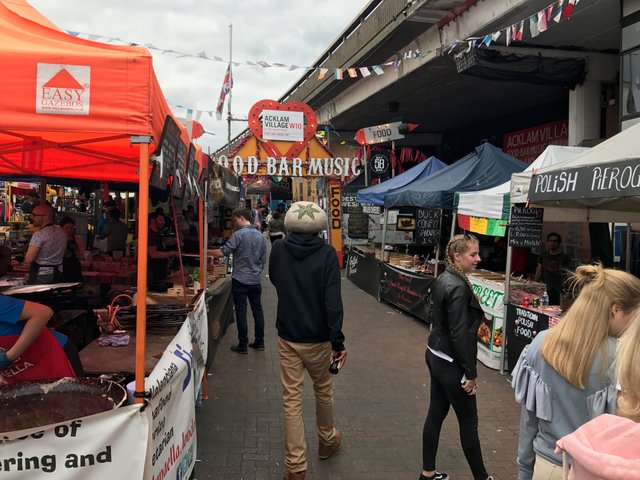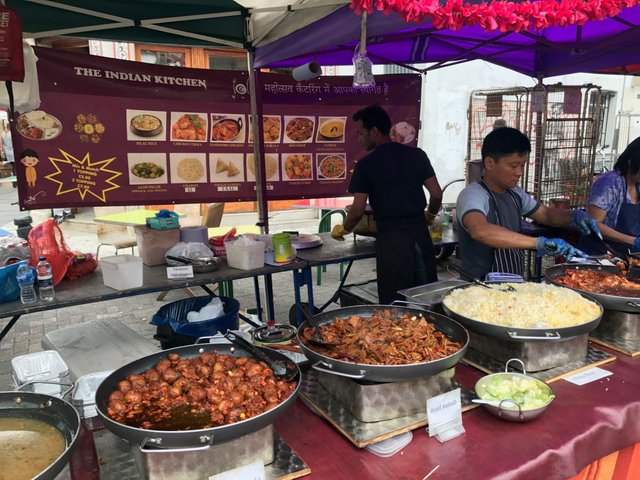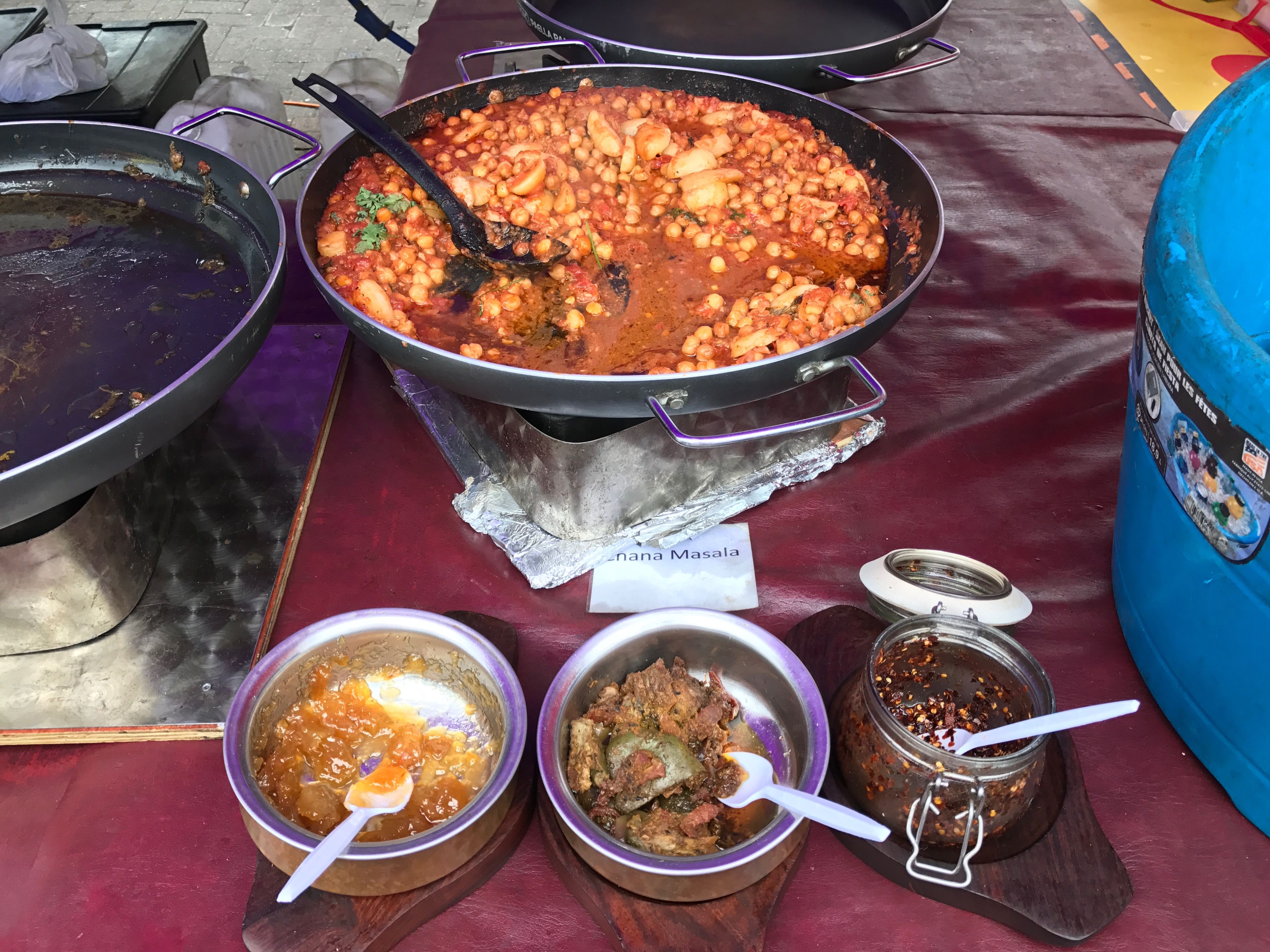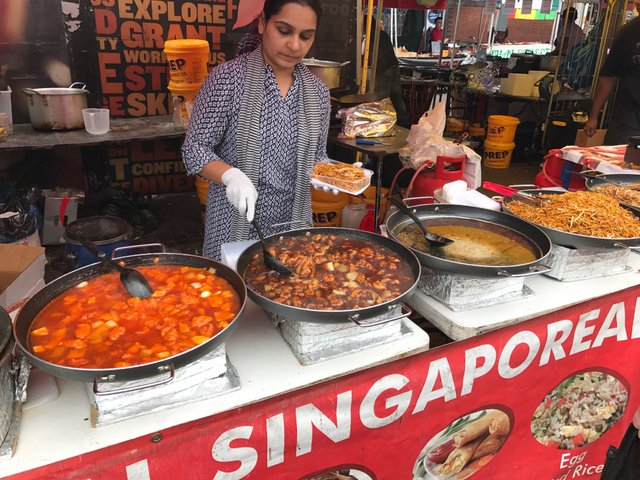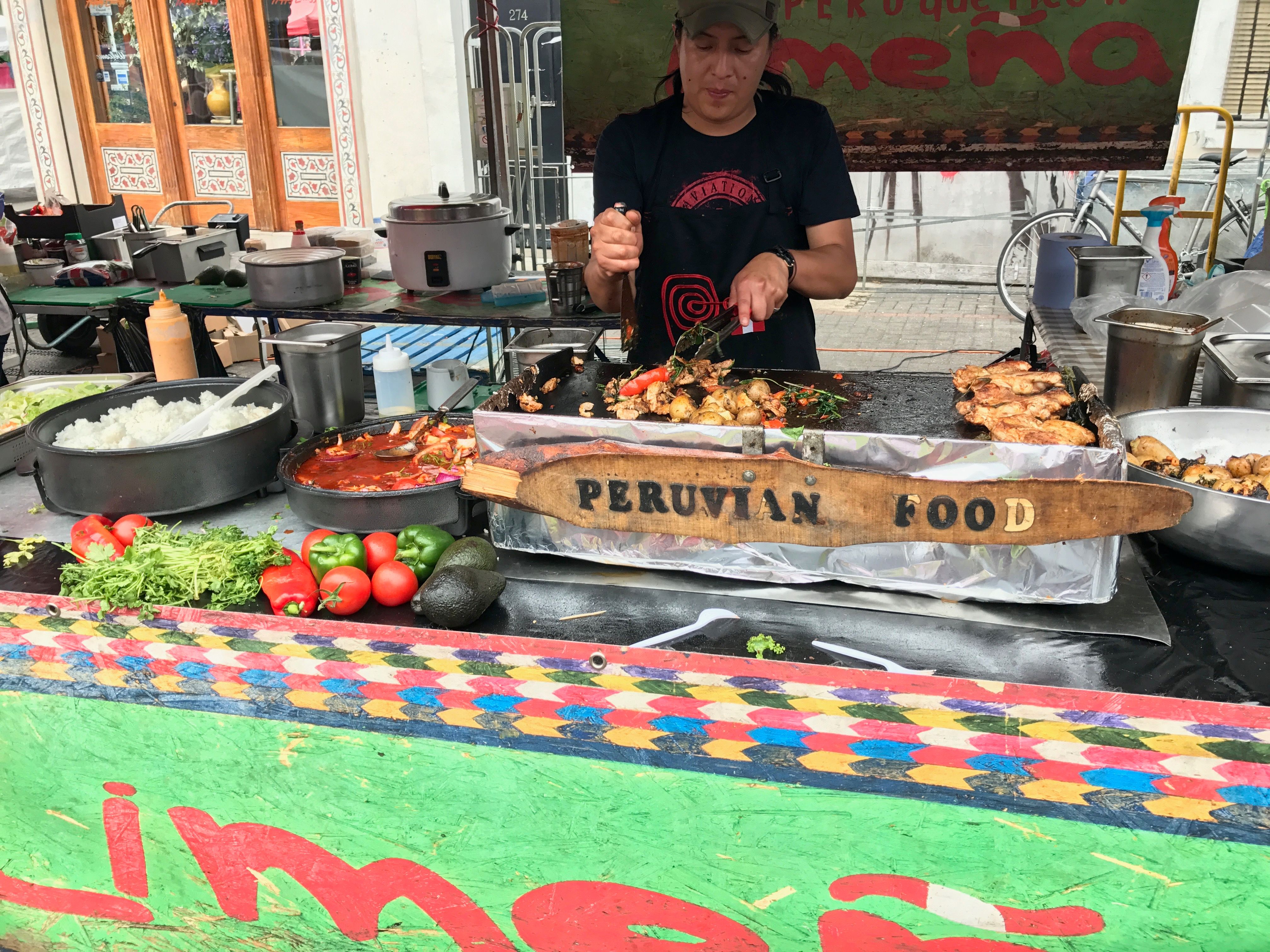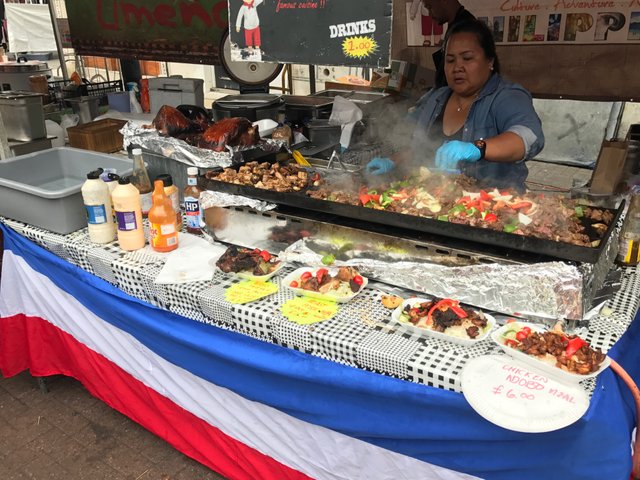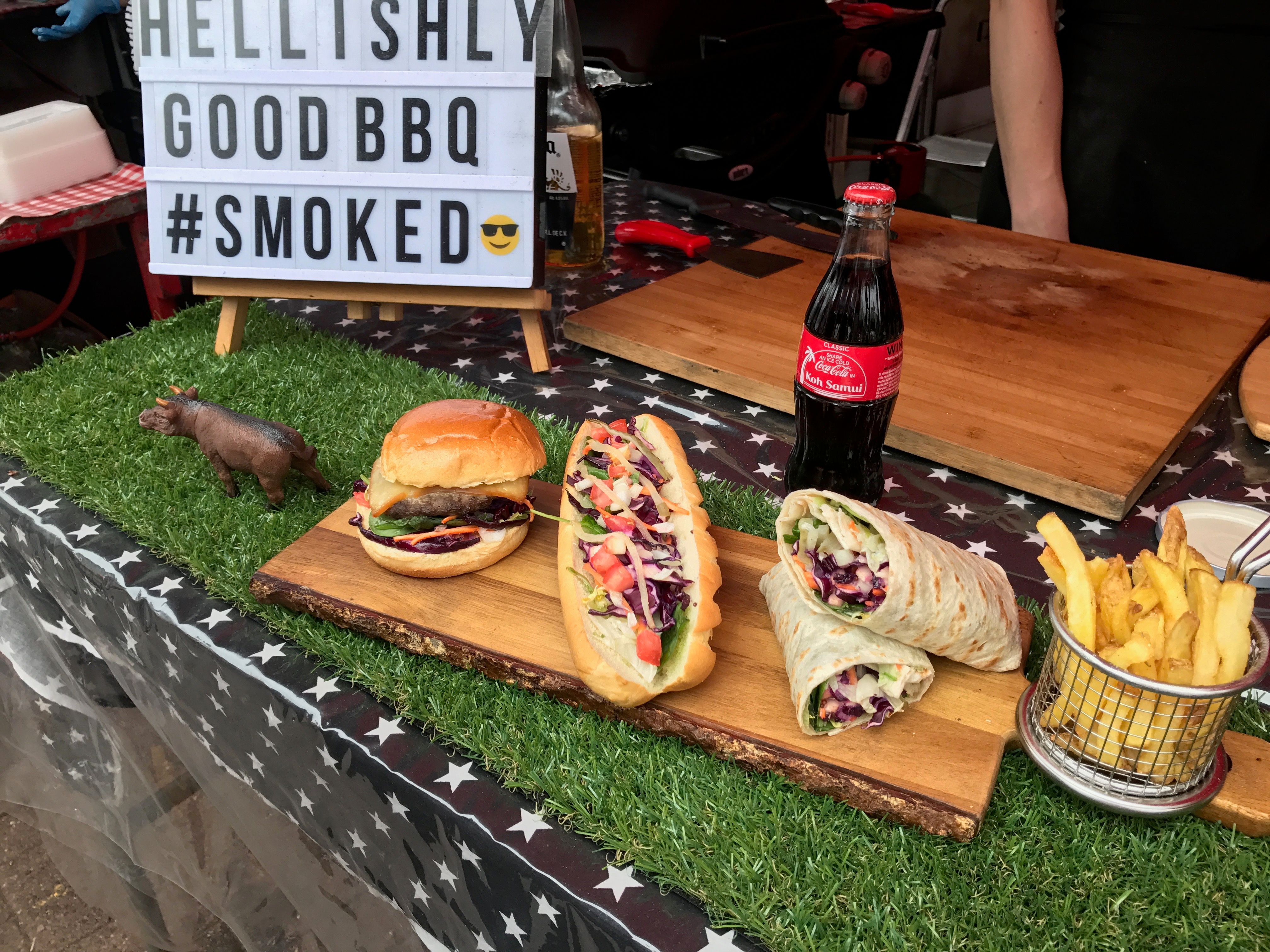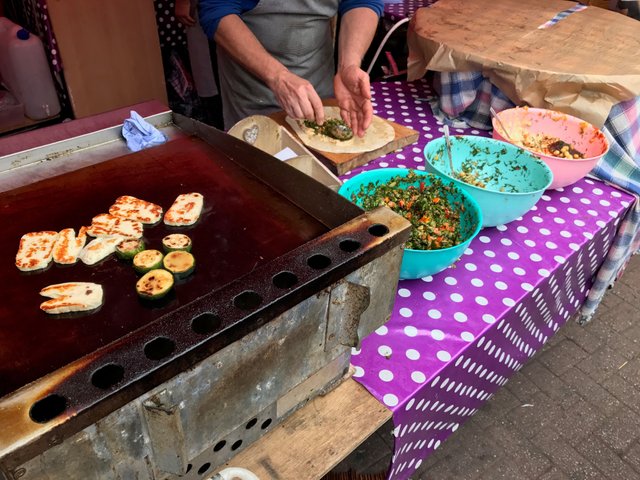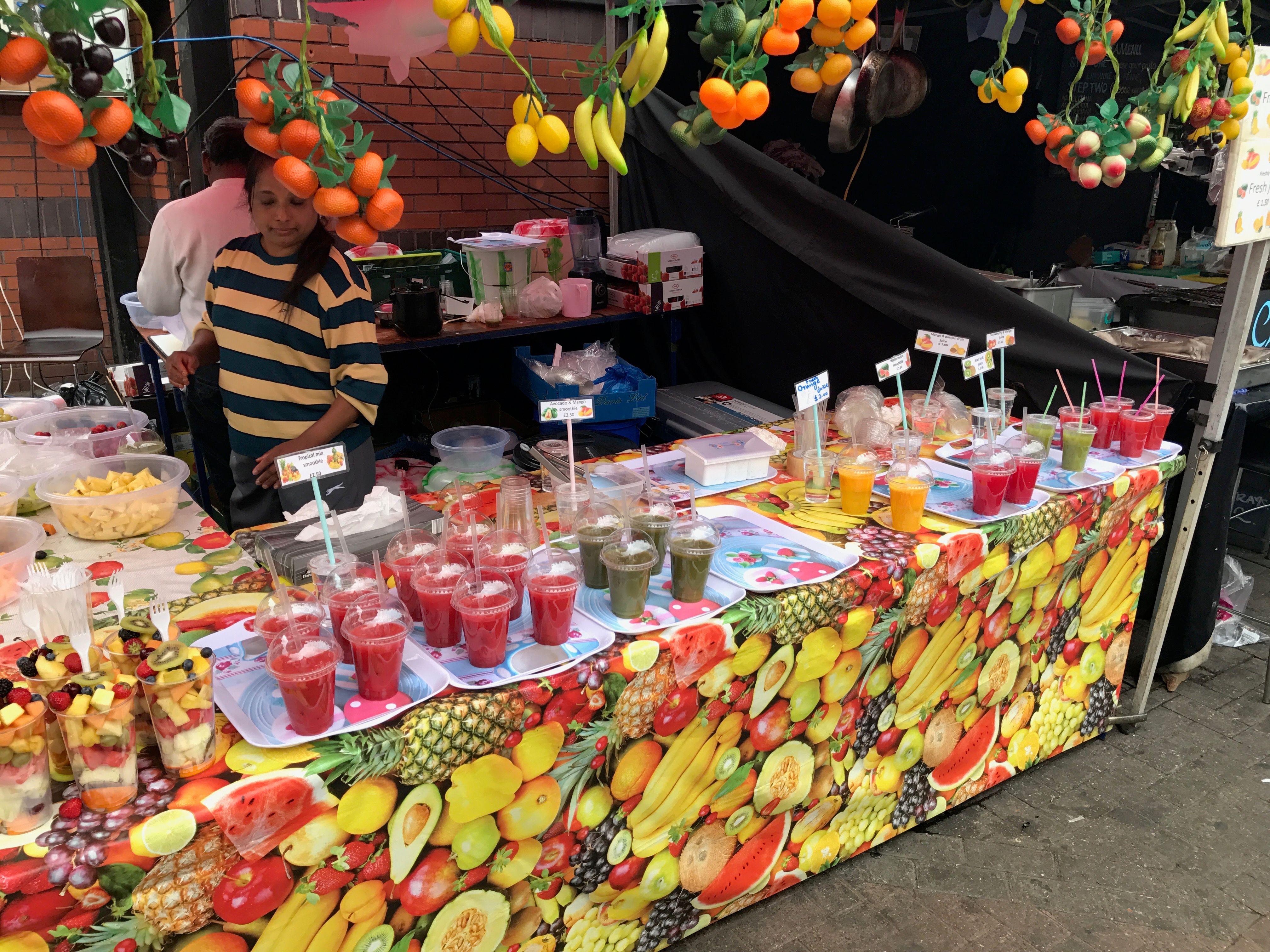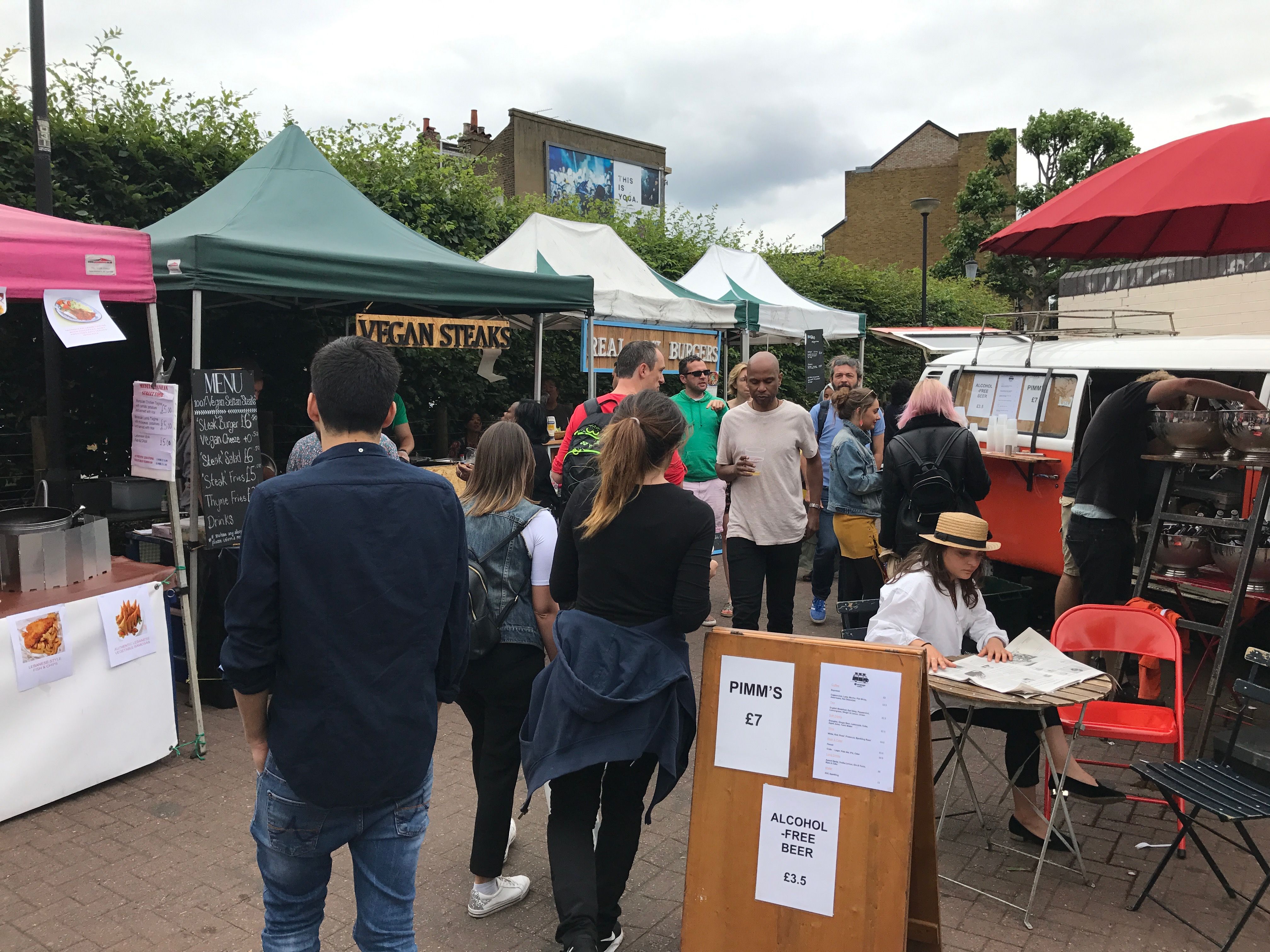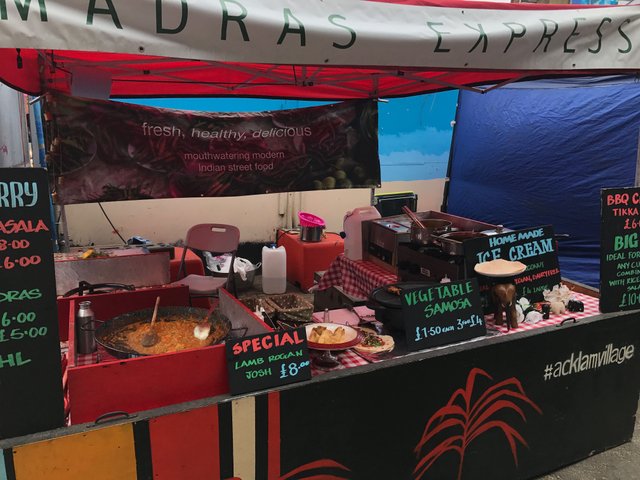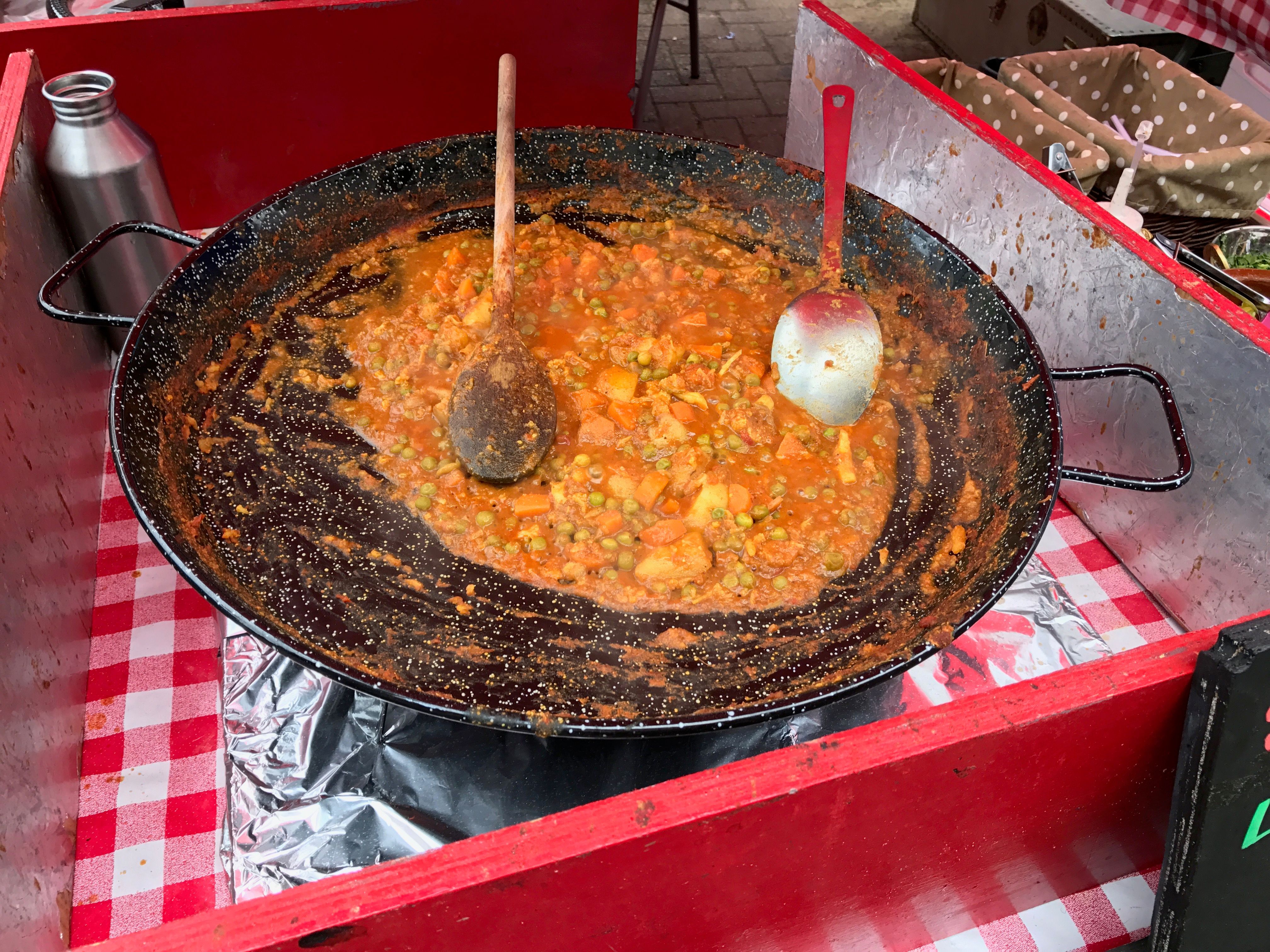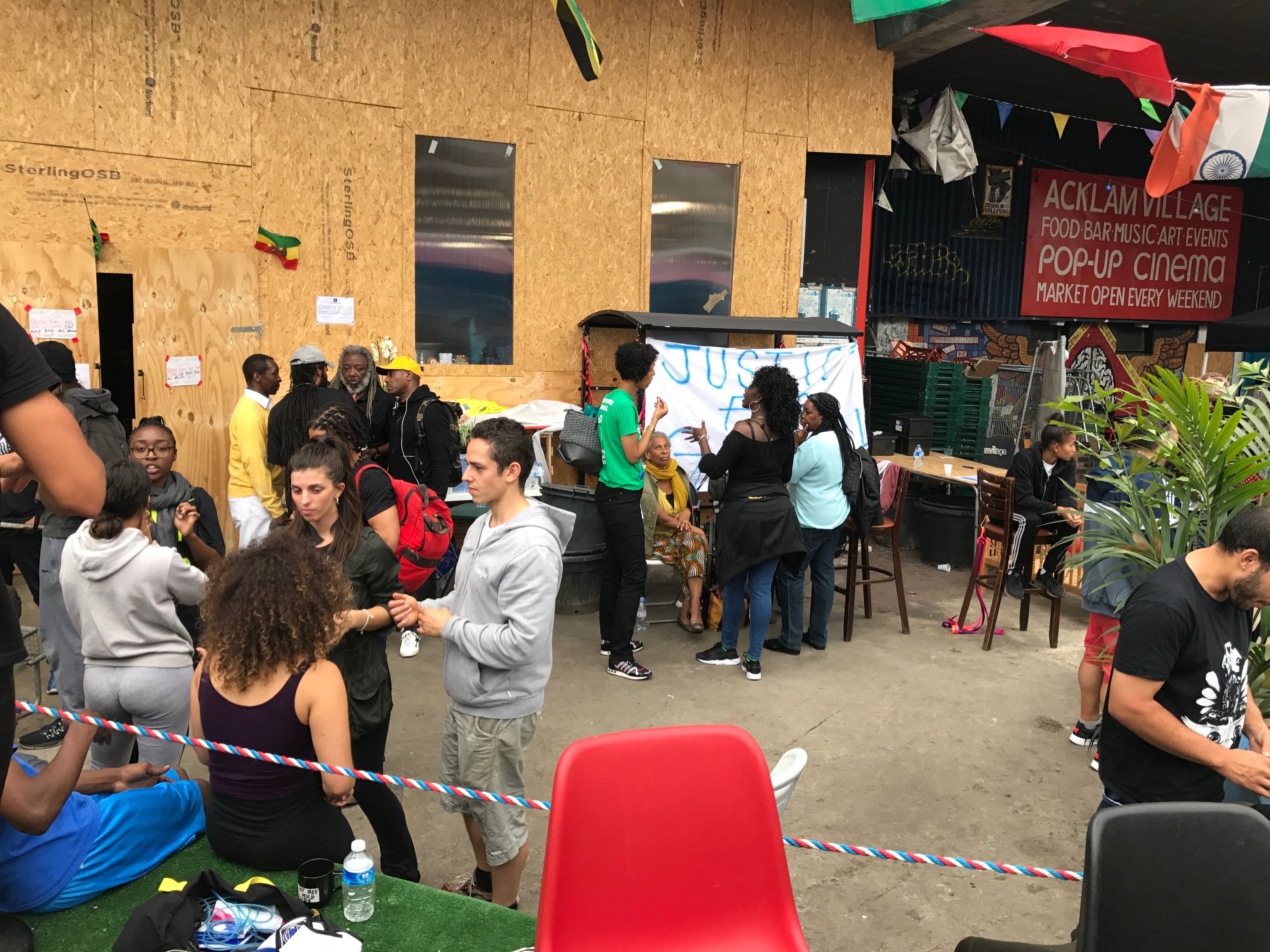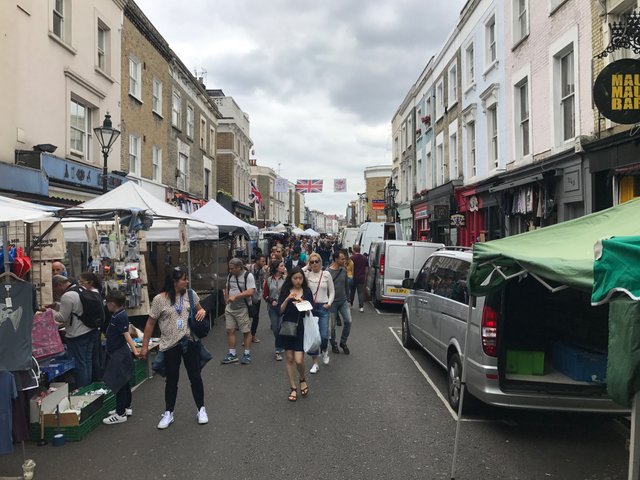 Thank you, my fellow Steemians, for staying connected and reading my travel posts! Follow me for more! :)