Andrew Travels London – The Barbican
The Barbican Complex, built between the 1960s and 1970s and located in the City of London, consists of the Barbican Centre and the Barbican Estate. The area in which they were built was heavily bombed in World War II.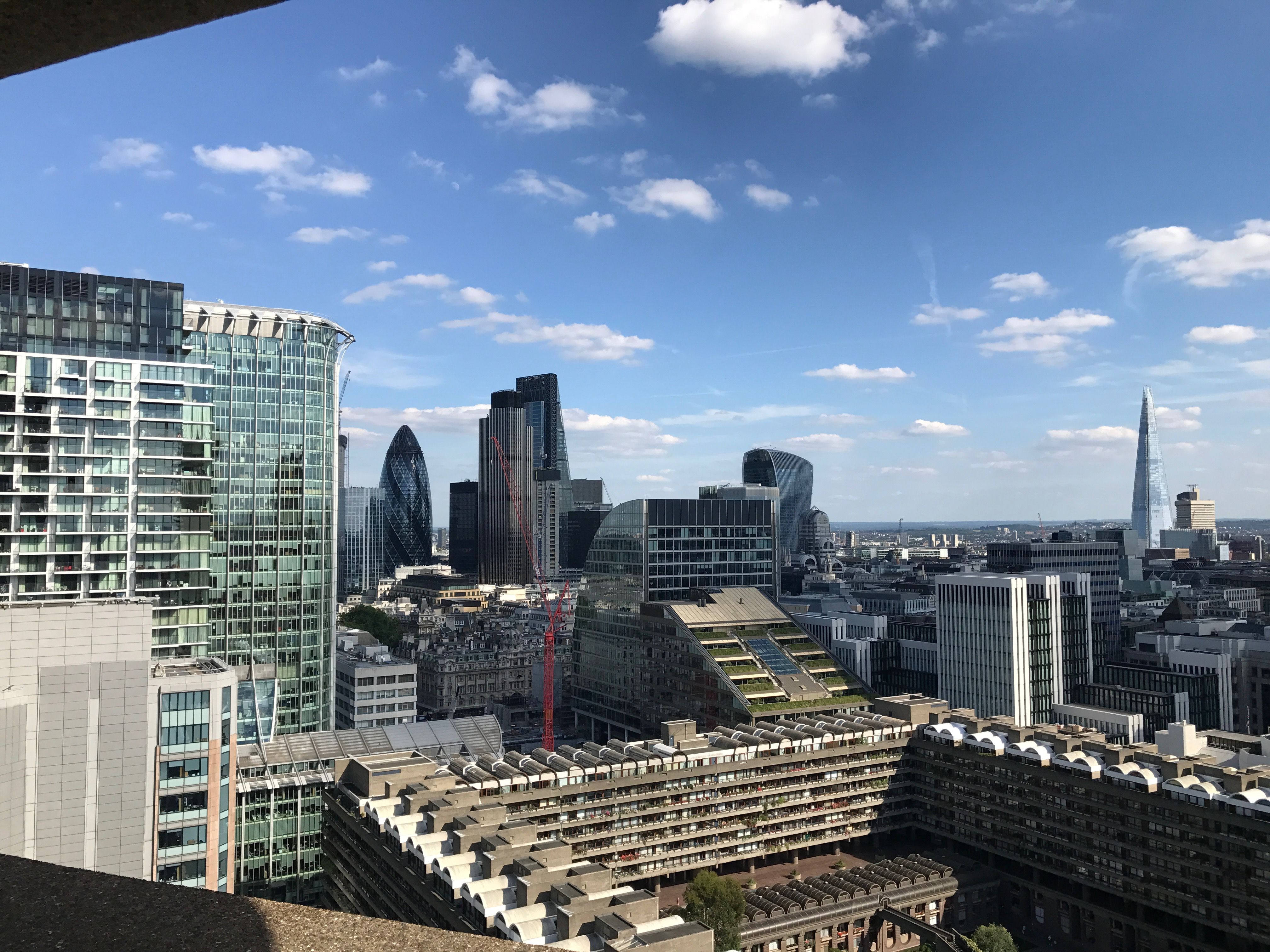 The Barbican Centre is a performing arts centre with a conservatory, library, three restaurants, three cinema screens and an art gallery. It is done in a Brutalist style, a term which in French means "raw" and also describes the raw concrete material used in structures adapting the style. It lacks the look of comfort with it's fortress-like exterior. External elevation is emphasized and the main function of the style is the flow of people.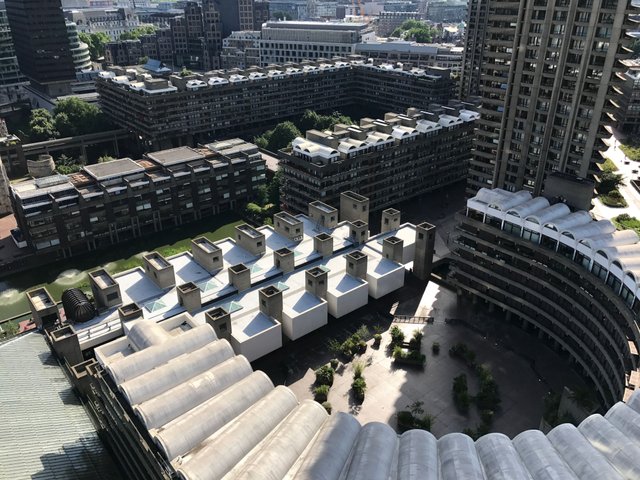 The Barbican Estate is a great Brutalist style example with the rugged look and emphasis on elevation. Between the 1950s and 1970s, the government used this style for tower blocks and shopping centres. The Cromwell, Shakespeare and Lauderdale towers, thirteen terrace blocks and two mews make up the estate aspect of the Barbican Complex.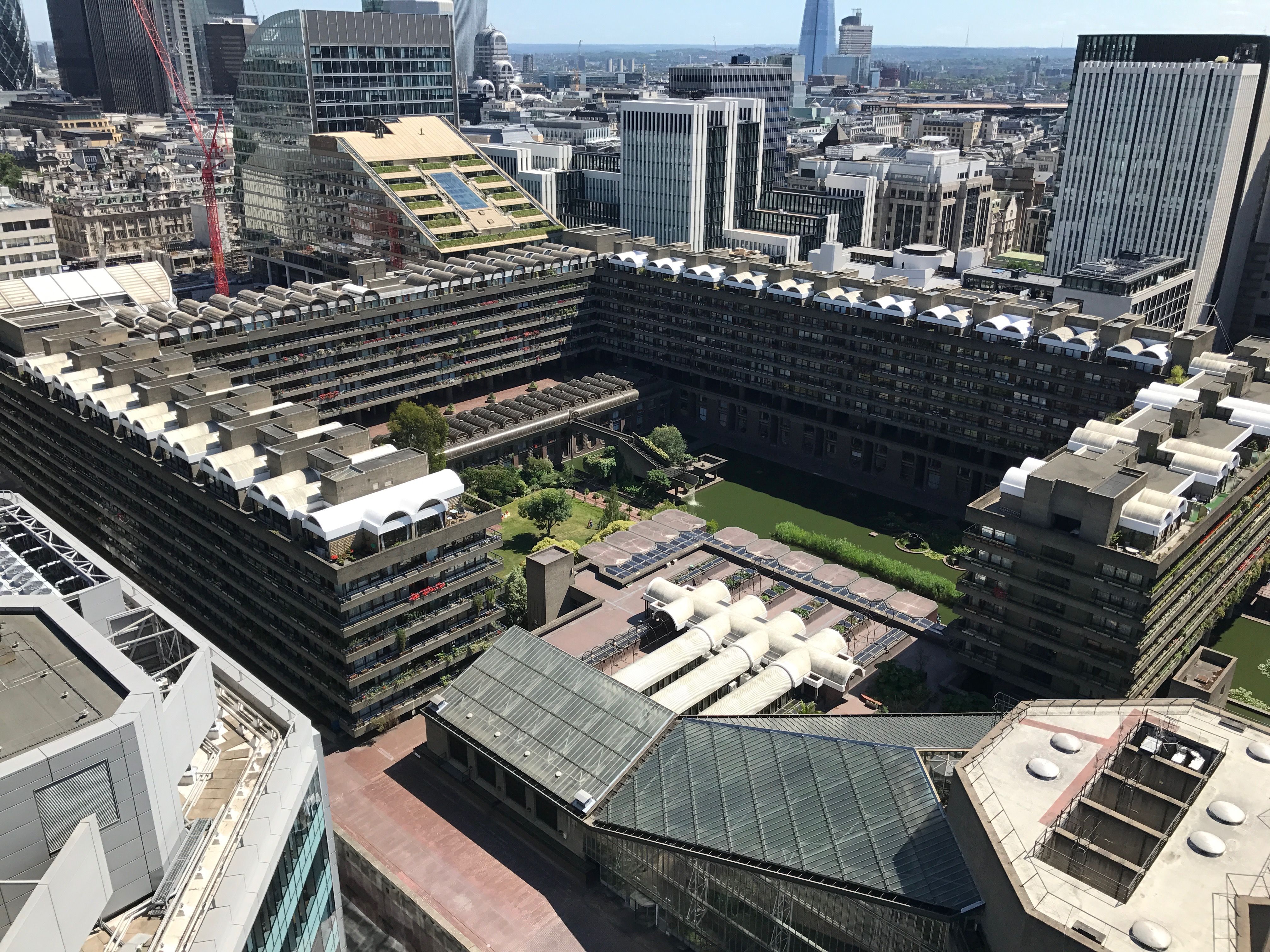 My friends and I visited some friends who live in the Cromwell Tower. My favourite part of the trip was the view from the balcony, where most London landmarks were in sight! I saw the Shard, London Eye, BT Tower, 20 Fenchurch ("The Walkie Talkie"), 30 St Mary Axe and more.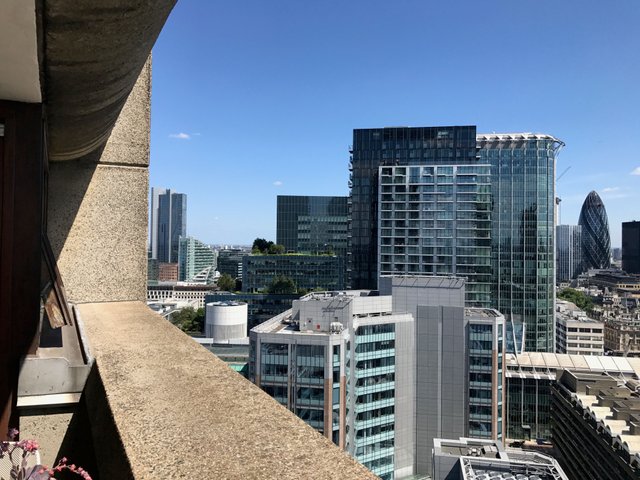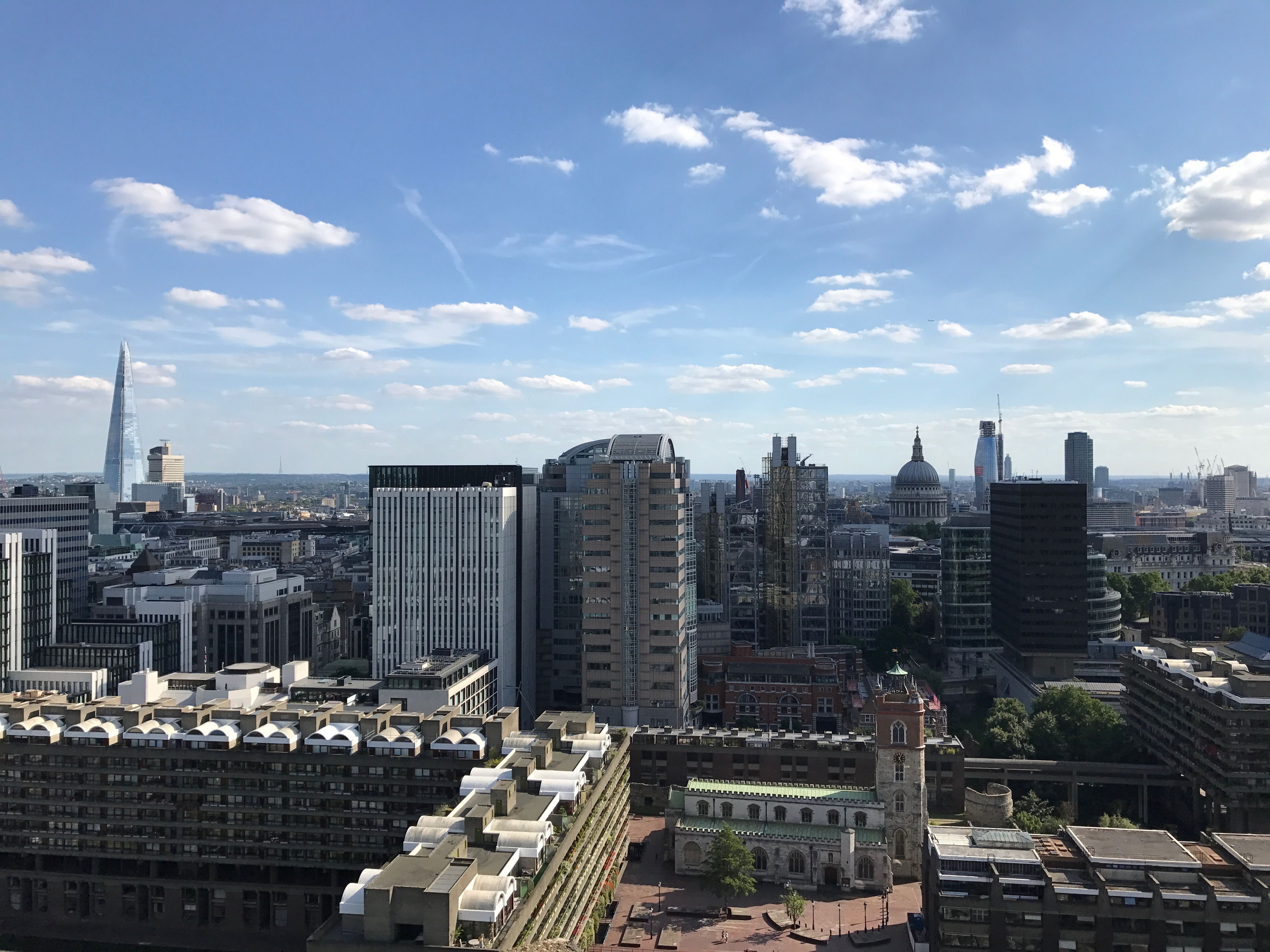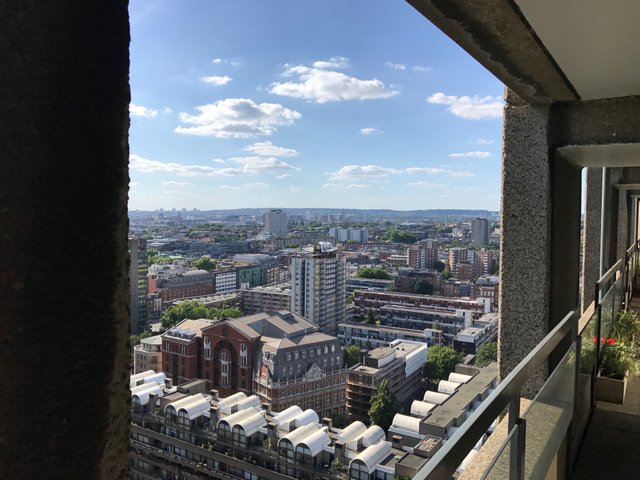 Thank you for reading, my fellow Steemians! I hope you enjoyed the photos I took and the information I wrote! :)