Selamat malam Steemian yang berbahagia.
Good night all my Steemian friends with happiness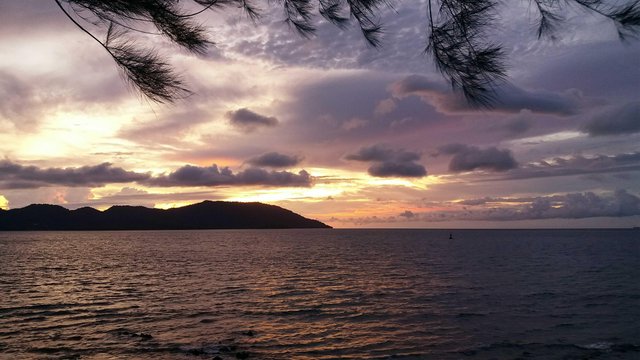 Jika sedang berada di pantai alangkah ruginya jika kita tidak menikmati indahnya suasana sunset. Saya berkesempatan liburan ke Sabang (ujung barat Indonesia) selama 1 hari 2 malam dan kebetulan harus menginap di pusat Kota Sabang, jadi saya putuskan saja menikmati sunset di Pantai Paradiso Kota Sabang.
If you are on the beach, it would be a loss if we don't enjoy the beautiful atmosphere of sunset. I had the opportunity to vacation in Sabang (end of west Indonesia) for 1 day and 2 nights and I have to stay in downtown Sabang, so I decided just enjoy the sunset at Paradiso Beach, Sabang City.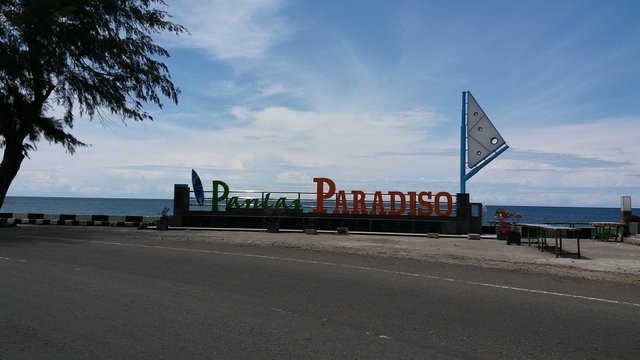 Pantai Paradiso ini terletak di jalan Malahayati, Kuta Barat, Surakarta, kota Sabang, Aceh. Tepatnya berada di pusat kota Sabang. Pantai ini tidak kalah cantik dengan destinasi yang ada di pulau Weh ini.
The location of Paradiso Beach is on Malahayati street, West Kuta, Surakarta, Sabang city, Aceh. Precisely this location is in downtown Sabang. This beach isn't less beautiful with other destination on the island of Weh.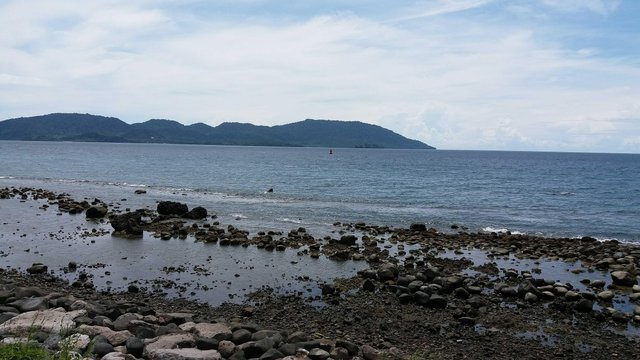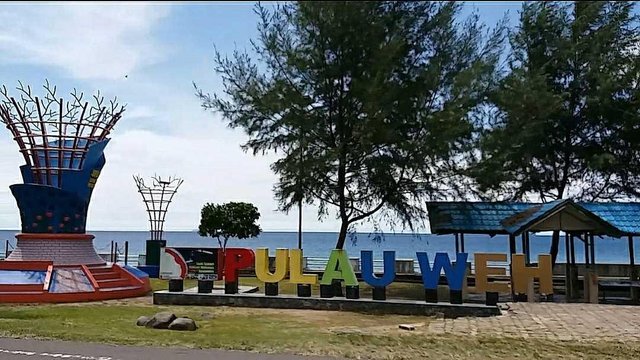 Deru suara ombak dan semilir angin laut menambah keindahan suasana petang di Pantai Paradiso ini. Sunset yang indah juga menambah suasana romantis di pantai ini.
The sound of the waves and the sea breeze add to the beauty of the afternoon atmosphere at Paradiso Beach. The beautiful Sunset also make more romantic situation of this beach.
Lumayan ramai pengunjung datang kesini, baik bersama keluarga atau pun teman-temannya dan canda tawa semua pengunjung menambah gurihnya suasana.
Many visitors come here, either with their family or with their friends and laughter all of visitors add to the atmosphere this beach.
Dan pada sore hari, disini juga banyak terdapat berbagai macam kuliner jadi kamu jangan takut kelaparan.Salah satunya adalah rujak. Potongan buah-buahan dengan bumbu kacang yang lezat.
And in the afternoon, there were a lot of different culinary here, so you don't fear to hungry. One of them was Rujak. Pieces of fruits with delicious peanut sauce.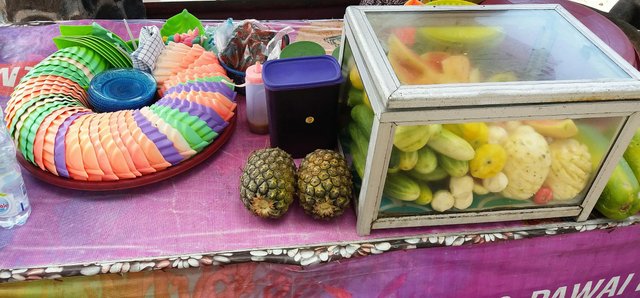 O iya, untuk bersantai disini tidak dipungut bayaran kok. Jadi kamu bebas memarkirkan kendaraan tentunya sebagai manusia yang beretika, sebaiknya parkir dengan rapi dan tidak mengganggu orang lain.
And for relax here is free of charge. So you are free to park the vehicle, of course as an ethical human, preferably parking neatly and don't disturb others.
Ini cerita saya. Semoga Steemins semua bisa menikmati. Terima kasih.
This is my story. I hope all my Steemian Friends can enjoy for read it. Thank you so much.
Salam Hangat,
@amelyaaqiqie
Please vote, comment or resteem.
Thank you and always smile.😊