Good morning all of Steemian Friend from Indonesia west part time. This is my general story about how beautiful End of West Indonesia. I'll share in some part about this destination. Enjoy this blog. Always happy for all of you.
Selamat pagi semua teman-teman Steemian dari waktu Indonesia bagian barat. Ini adalah cerita general tentang keindahan ujung barat Indonesia. Saya akan berbagi cerita tentang destinasi ini dalam beberapa bagian nantinya. Selamat membaca blog ini. Saya berharap teman-teman berbahagia selalu.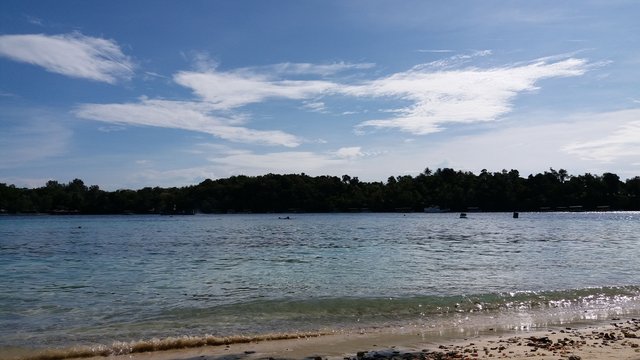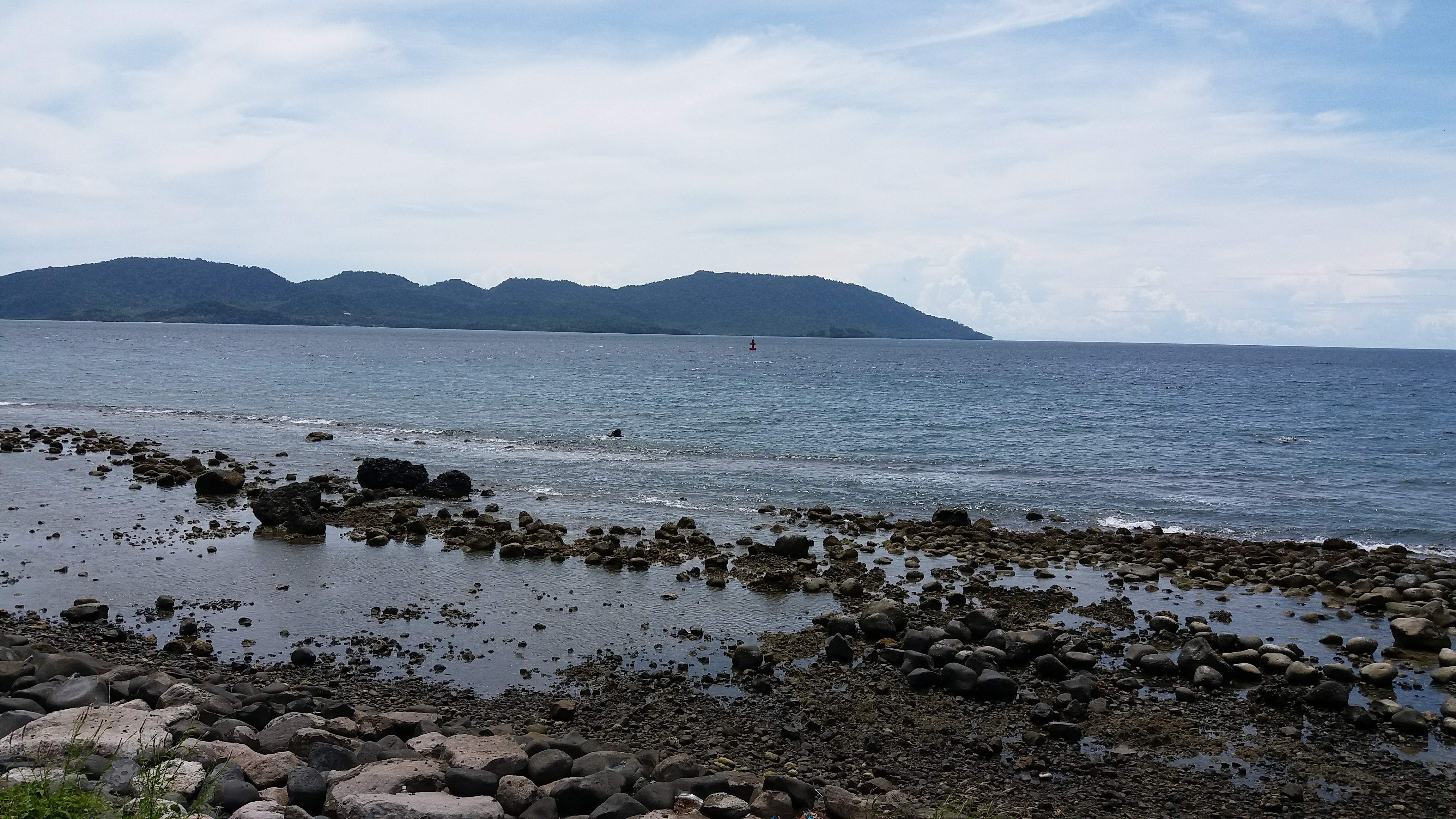 One of Aceh's most famous destinations in the world is Sabang. Sabang is one of the municipalities in Aceh Province in the form of an island or known as Weh Island. Information about the Weh's island or Sabang city was certainly already a lot of on search sites in cyberspace and you only input the keywords that you want then all the information will appear.
Salah satu destinasi favorit di Aceh yang sangat terkenal di dunia internasional adalah Sabang. Sabang merupakan salah satu kotamadya di Provinsi Aceh yang berupa sebuah pulau atau yang dikenal dengan nama pulau Weh. Informasi tentang pulau Weh atau kota Sabang ini pastinya sudah sangat banyak di situs pencarian dalam dunia maya dan semuanya tinggal searching keyword yang kamu inginkan maka semua informasinya akan muncul.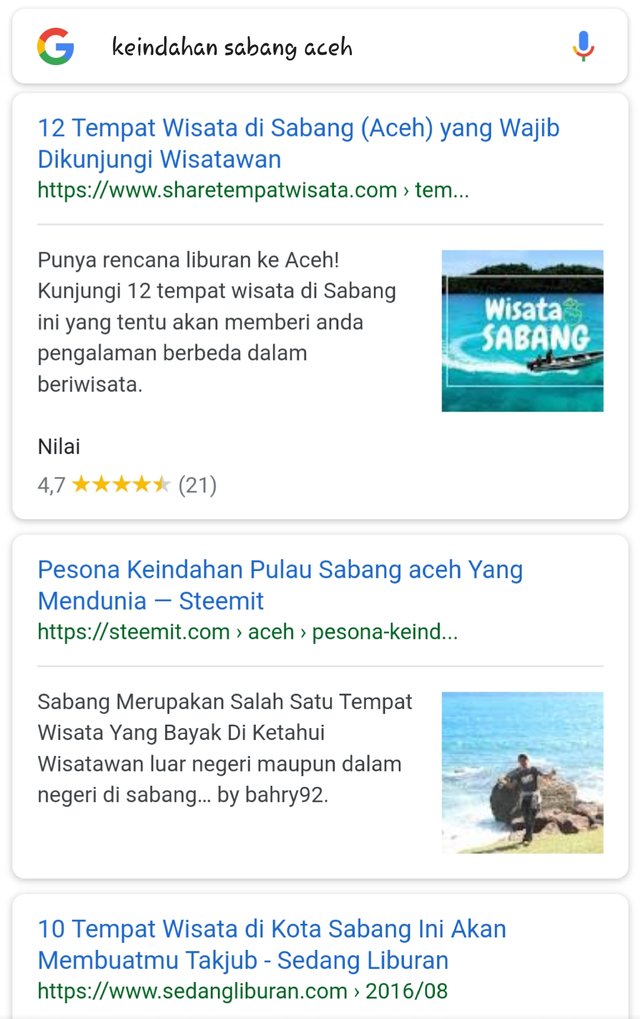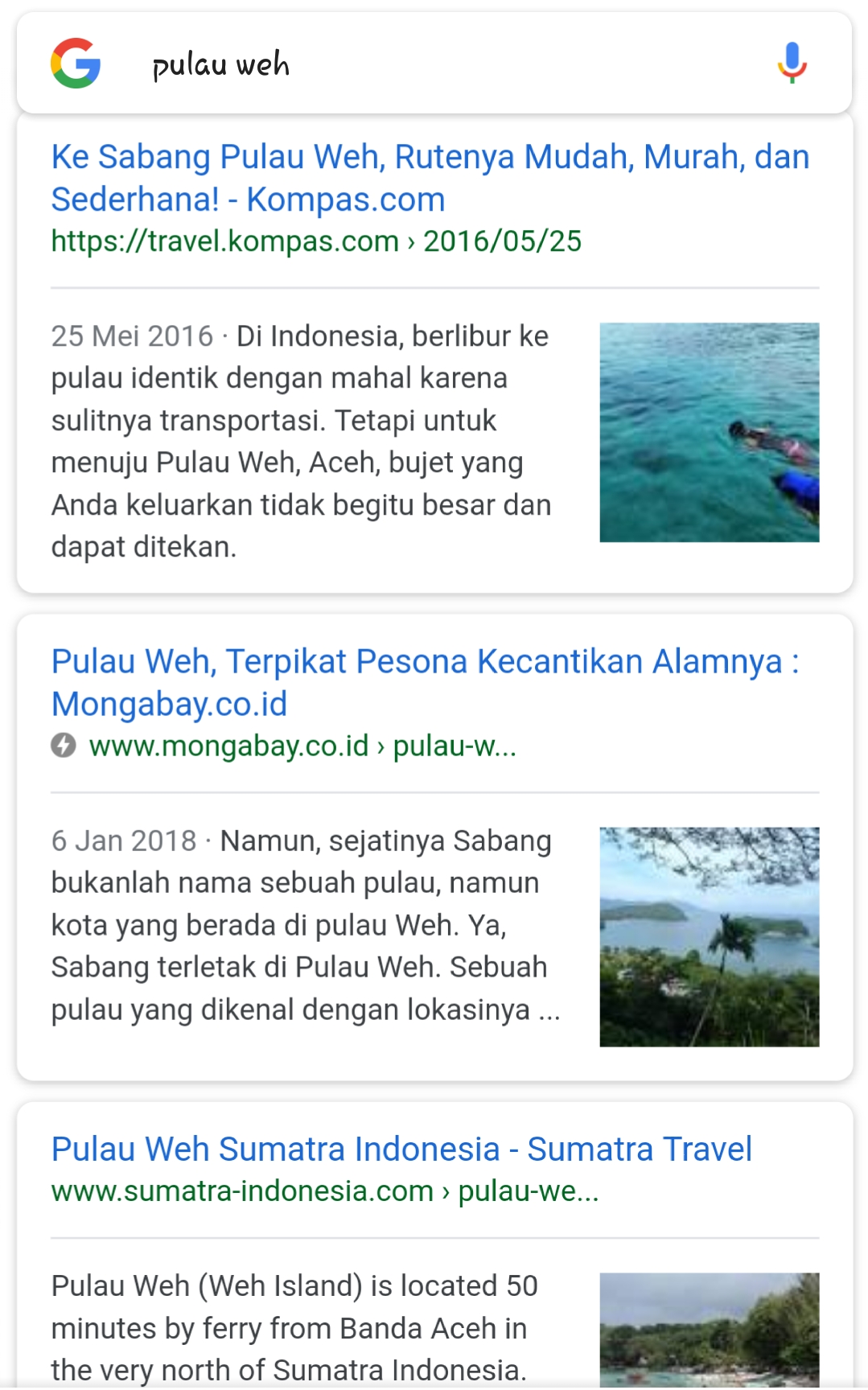 I love sea so much, for me when I looked the sea near me, I will feel free. The blue colour of the sea and the sky and tucked white clouds add to the beauty of the beauty of God's creation and I am really touched and never stop to continue grateful.
Saya sangat menyukai laut, bagi saya dengan melihat laut dari dekat ada kenyamanan tersendiri yang saya dirasakan. Biru nya laut dan langit yang diselipi awan putih menambah pesona keindahannya ciptaan Tuhan dan saya benar-benar terharu dan tak pernah berhenti untuk terus bersyukur.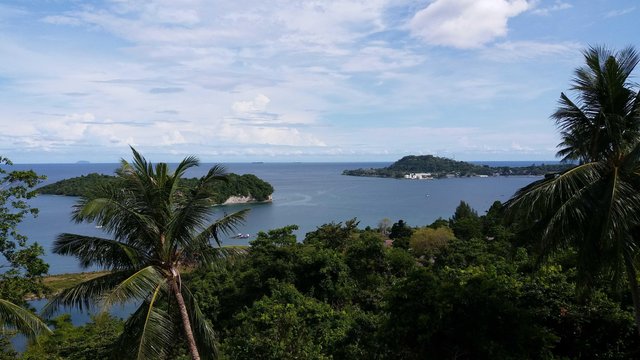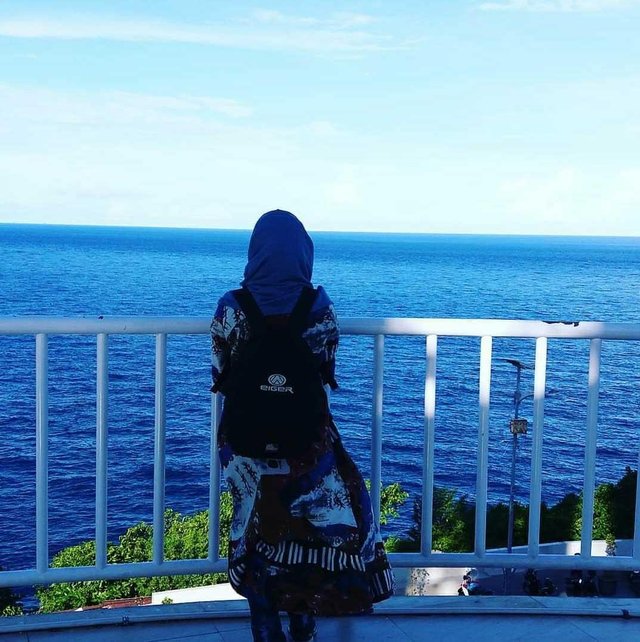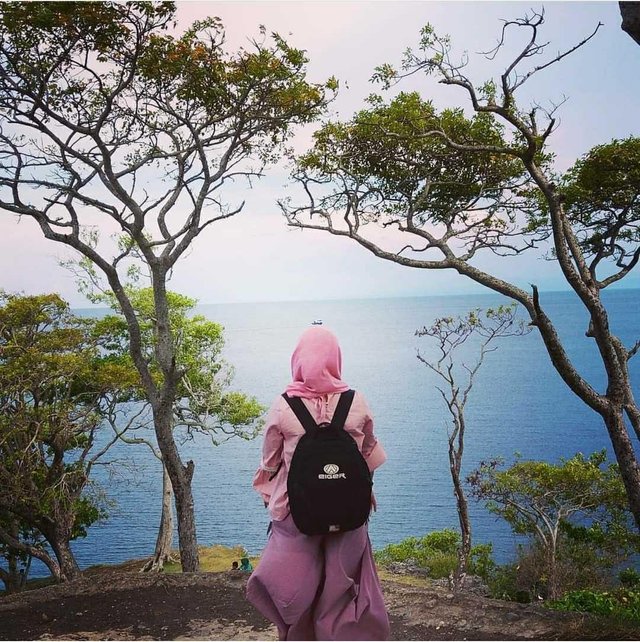 To reach Pulau Weh or Sabang city, you can pass use three transport with Slow Ship and Fast Ship that access through Banda Aceh Port (the capital of Aceh Province) and Aircraft whose access must pass through Kualanamu Airport Medan. Early last month I had a chance to vacation there and I used the Slow Ship because I brought a motorcycle. Here are the return and go ticket prices. If you bring a motorcicly or car you have to use a slow ship and of course the ticket more cheaper than fast ship. If you didn't bring motorcycle or car, you can rent the motorcycle or car there because there are many information in the Port.
Untuk mencapai Pulau Weh atau Kota Sabang ini, kamu bisa melalui tiga transportasi dengan Kapal Lambat dan Kapal Cepat yang aksesnya harus melalui Pelabuhan Banda Aceh (ibu kota Provinsi Aceh) dan Pesawat yang aksesnya harus melalui Bandara Kualanamu Medan. Awal bulan lalu saya berkesempatan berlibur kesana dan pergi dengan menggunakan Kapal Lambat dan saya membawa sepeda motor. Jika kamu membawa kendaraan motor atau mobil kamu harus menggunakan kapal lambat dan tentunya harga tiketnya lebih murah dari kapal cepat. Jika kamu tidak membawa kendaraan, kamu bisa rental di sekitar pelabuhan dan banyak tersedia informasi tentang hal tersebut.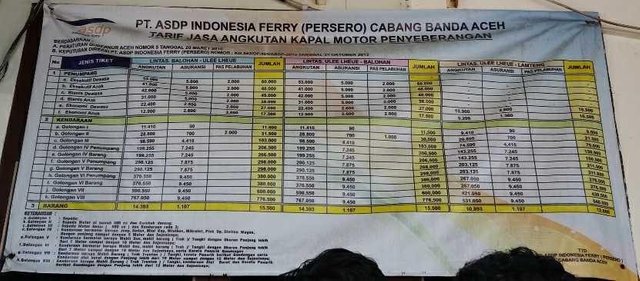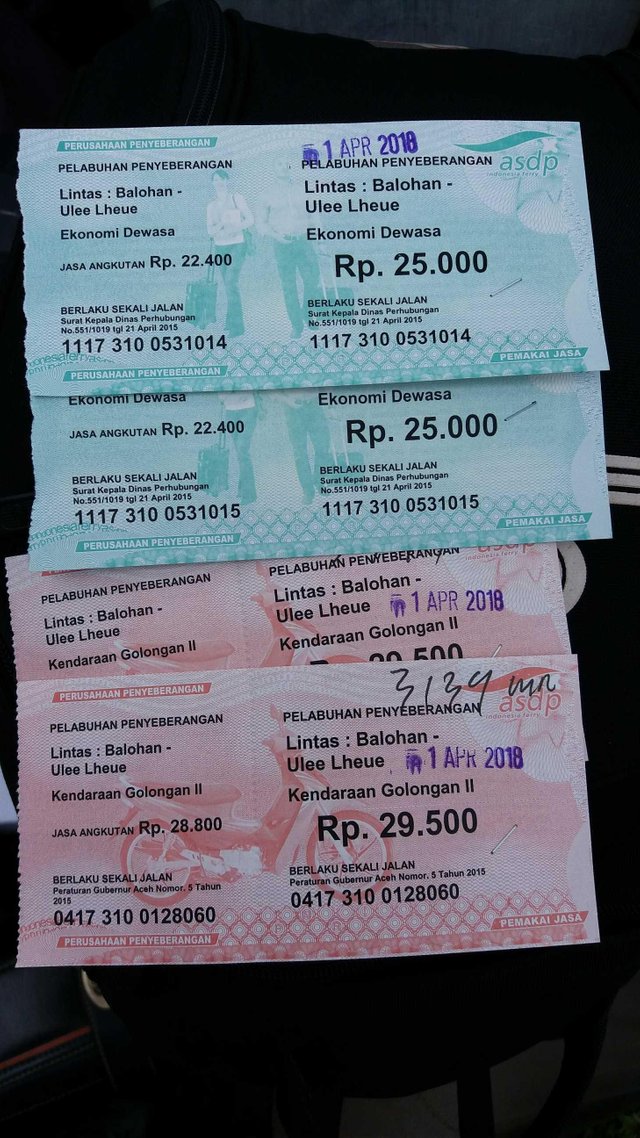 Warm Regards,
@amelyaaqiqie
Please vote, comment or restreem..
Thank you so much..